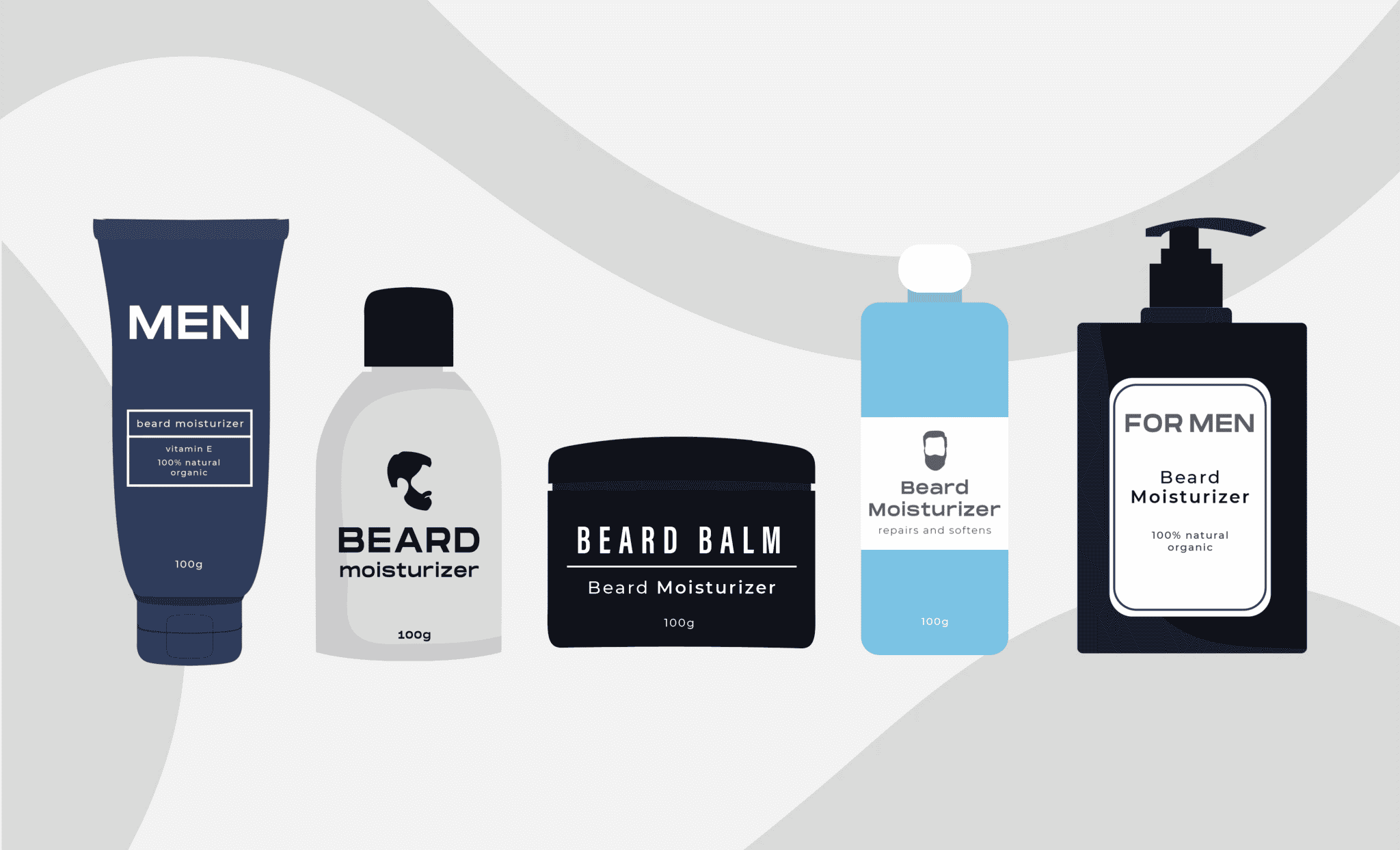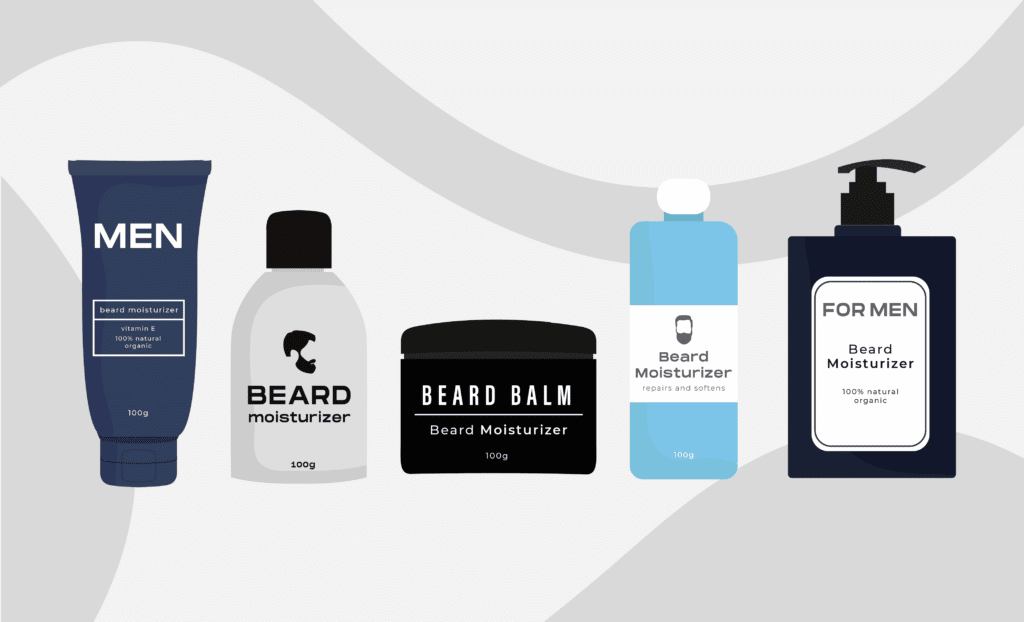 Growing, maintaining, and styling beards has become an increasingly popular fashion statement for men. The idea of cultivating a majestic swathe of facial hair has become so appealing that there are now various beard styles and shapes that you can achieve.
But, to grow a beard that leaves your friends and family impressed, maintenance is a must. Keeping your facial hair well-groomed and expertly cared for will ensure that your beard grows thick, strong, and full.
Luckily, with this newfound appreciation for the beard comes a wide selection of all-natural beard care products. Gone are the days of red, irritated, or dry skin and dull, lackluster facial hair, thanks to the myriad of unique beard moisturizers available.
What is Beard Moisturizer?
Beard moisturizer is precise as the name describes, a leave-in treatment designed to soften your beard and keep it and your skin moisturized and healthy.
This unique grooming product often features ingredients such as beeswax to lock in moisture, essential oils for fragrance and shine, and moisture-rich shea butter to nourish and strengthen each strand.
Many hydrating beard moisturizers are made from natural ingredients that provide you with a strong, healthy beard and none of the skincare issues that come with chemical-based grooming products.
Beard moisturizers serve a variety of purposes. When growing a beard, often the skin beneath it becomes dry, leading to an over-production of oil, ingrown hairs, and breakouts. Clogged pores also prevent your beard from growing full and thick. Keeping the skin moisturized with a beard balm can alleviate this.
Dryness also leads to flakey skin or beardruff. Keeping your face well-moisturized prevents this unsightly occurrence. Redness and itchiness also result from dry skin. By keeping your beard hydrated, you are far less likely to experience either of these.
Adding moisture to your bear will also strengthen the strands and leave them glossy and healthy. The stronger your beard hair, the less you will experience breakage, and you'll find your beard grows more quickly.
Beard oils and balms also help keep your beard untangled and looking on point. This makes your facial hair easier to style and simpler to groom. But keep in mind, you should only apply beard conditioners once you have washed your beard and face.
Types of Beard Conditioner
Beard conditioners come in more than one type, and each offers a set of benefits that provide excellent skincare and keep your beard hair soft and revitalized. Let's take a look at the different products available:
Beard Oil
The best beard oil is made with natural essential oils and carrier oils that are gentle on the skin and leave your beard soft and shiny. These oils work not only to have a nourishing effect on the hair itself but also make your beard more manageable and easier to style.
Because beard oils are often scented with essential or fragrance oils, they can double as a cologne. But, if you have sensitive skin and find that fragranced products cause beard itch or irritation, unscented beard oils are also available.
Beard oil is quick and straightforward to apply, making it easy to incorporate into your beard grooming routine. After cleansing your facial hair with a beard shampoo, rub a few small drops into your beard and work the oil through the hair with your fingers. It is that easy.
Because you only use a small amount each time, this conditioner won't leave your beard looking greasy or oily, and the product will last you for a few months before it will need replacing.
Men with a long beard benefit the most from beard oil as it is easy to brush through with a beard brush, detangling as you go. In addition, longer beards tend to have drier, split ends. Beard oil helps to nourish these ends, preventing them from breaking and looking dull.
Beard Balm
Beard balm is similar to beard oil in that it adds moisture to your beard while making it more easily shaped and styled. Beard balm differs, though, in that it is more tacky and sticky. These balms often feature beeswax, which is what makes it gummier. This beeswax also locks in moisture, keeping your beard hydrated for longer.
Because it is stickier than the oil, balms are great for preventing flyaway hairs and allow for a neater, more shapely beard look, as such, men with short beards often prefer balms over oils.
However, not all are the best beard balms to use. Some contain synthetic ingredients that can lead to redness and irritation, so always look out for one that features natural or organic ingredients. These are usually best for every skin type, and they cause no side effects.
Beard Conditioners or Lotion
If you're looking for a beard conditioner that is more of a face moisturizer, too, then a beard lotion is your best bet. These lotions will make your beard soft, and they will prevent dry skin.
One thing to consider when buying a beard lotion is that these are often strongly fragranced. If you don't want to wear cologne every day, this can be helpful. But, if you have a specific scent you wear, purchasing an unscented lotion is best so that the two are not in competition with one another. This is also an important point to keep in mind for those with sensitive skin, as highly fragranced products can lead to irritation.
Unlike beard balm or oil, beard lotion is not often used for styling purposes and offers minimal hold.
What Does Beard the Best Beard Moisturizer Do?
Beard conditioners are mainly used to soften and moisturize your beard hair, but they also serve various other purposes. Let's take a look at a few other benefits these moisturizers provide.
Softening Your Beard Hair
The softer your beard hair is, the easier it is to manage. It also feels nicer, and your partner will appreciate the softness too.
The softer your beard hair is, the less likely you are to have discomfort while it grows, especially during that period where it is just long enough to start poking at your skin. This will also ensure your beard gets softer as it grows.
Prevents Itchy Skin and Beard Itch
Most men find that when they start growing a beard, they go through a phase of intense itching. Not pleasant at all. This itching is usually what leads to men throwing in the towel and shaving off their beards.
Dry skin also leads to itchiness and even skin flakes in the beard, an unsightly and rather embarrassing condition.
Beard conditioner helps to eliminate both of these issues after only a few uses. The unbearable itching and flaking disappear after a few applications making it simple to grow that stylish beard you've always wanted.
Detangling the Knots
In addition to moisturizing your beard, a conditioner also helps to detangle your facial hair. The slick solution allows you to pull a beard comb through your mane without having to yank, tug, or pull at it.
Roughly dragging a comb through your tangled beard leads to hair breakage and split ends which will leave your facial hair looking scruffy and unkempt.
The best beard conditioner makes it simple to glide a comb or brush through your beard so you can neaten your look without damaging the hair.
Hydrating Your Hair for The Best Beard Growth
While a face moisturizer works wonders for the skin, a beard conditioner does the same for your beard. Keeping the hair hydrated prevents it from drying out, becoming dull, brittle, and looking like a scruff.
Using a high-quality beard conditioner will keep your beard glossy, free from split ends, and strong.
Most of these lotions and oils work with the natural oils in your skin to keep your beard nourished and strong. A well-hydrated beard will experience faster hair growth and healthier hair follicles.
When looking for a beard moisturizer, it is essential to find one that comprises natural ingredients. Often synthetic ingredients or those with a high chemical content can lead to skin irritation and even dry out or damage your facial hair.
What to Look for to Find the Best Beard Oils or Moisturizer
When looking for that perfect beard moisturizer, there are a few things to consider before dishing out your cash. Knowing which is the right conditioner for your skin type and understanding the ingredients of these oils and balms will help you find the perfect beard care to suit your needs.
Natural Ingredients
One of the most important things to consider when buying a beard oil, balm, or lotion is the ingredients used to make the product. Unfortunately, there are many synthetic options available that contain parabens (a preservative used in cosmetics that may have cancer-causing properties) and other chemical components that are harmful to your skin and hair.
Natural ingredients are gentler on the skin and hair and offer excellent nourishing properties with none of the harmful elements and little to no side effects.
Some of the ingredients you can expect to find in these natural products include:
Hydration Factors
Ingredients to look out for to ensure your moisturizer will adequately hydrate your beard include certain butters and oils. These soak into the hairs and nourish them without drying them out. Some of the best hydrating ingredients include:
Shea butter is very moisturizing and contains very little of the proteins known to trigger allergies. It also doesn't clog pores and is safe for use on all skin types.
Coconut oil not only moisturizes but also traps in moisture, keeping your hair softer and more supple for longer. Better still, it also works as an anti-inflammatory, making it perfect for soothing beard itch.
This oil is rich in fatty acids and is excellent as a hydrating moisturizer. In addition, it contains high levels of vitamin E and A and works to protect against harmful UV rays.
Apricot seed oil contains high levels of Oleic acid that hydrates and makes your beard soft and more manageable.
This oil nourishes and hydrates your hair and skin, promoting improved beard growth and stronger hair shafts. It also prevents breakage and split ends to keep your beard looking in top condition.
This ingredient is the ultimate hydrator. Jojoba oil fights dryness and ensures your hair remains soft and nourished for longer. It is also rich in Vitamins C, B, E, and Zinc, and as a result, promotes the growth of thicker hair and prevents hair loss.
Argan Oil is another excellent moisturizer for your hair. It helps prevent your hair from drying out and reduces breakage and split ends.
The texture offered by your beard conditioner will play a significant role in the one that is best for you. If you're looking for one that doubles as a styling product, then a beard balm with shea butter and beeswax is your best bet.
If you want more of a leave-in conditioner, oil or lotion is better. However, these don't offer much hold and don't give your hair a lot of texture. They are also excellent if you are looking for a moisturizer that doubles as a detangler.
You may also want to keep in mind that some of these come as a solid product, but it becomes liquid and much simpler to apply when warmed up between your fingers or hands. These balms often include coconut oil or shea butter. If you want a more tacky or sticky product, this is something to look out for to ensure you are getting a product in the consistency you prefer.
Men with a longer beard may also find an oil or lotion easier to apply than a balm.
Having a fragranced beard conditioner can be great but, there are a few things to consider first.
If you wear a cologne, you may want to find a fragranced beard moisturizer that matches or compliments this scent so that the two don't clash. Alternatively, an unscented option may be a good choice. Remember, a beard lotion often features a higher fragrance intensity than a balm or oil, so you may want to steer clear of a heavily scented lotion.
Men with sensitive skin will also want to be selective about highly fragranced products, especially those that feature synthetic fragrances. These scents often lead to redness and irritation that can cause a flare-up or rash.
A naturally fragranced beard conditioner is your best bet if you decide that an unscented option is not for you. Products that make use of essential oils to add a scent are the safest.
You can find a variety of masculine scent notes from cedarwood to sandalwood, oakmoss, and even bergamot for those who prefer a citrus note over a woodsy one.
Your skin type will also play a role in determining the kind of men's beard conditioner you purchase.
Those with oily skin may want to steer clear of any products that tend to clog pores or leave your skin very oily. Beard care products with Tea Tree oil are beneficial to those prone to breakouts.
Men with sensitive skin may want to consider using a lighter, unscented option. In addition, conditioners with Aloe Vera are ideal for soothing irritated skin.
If you have very dry skin and hair, then a moisture-rich choice is your best bet. Finding a product with Vitamin E in it will help add shine and will soften your beard.
How to Use a Beard Conditioner
Using a beard conditioner is relatively straightforward, and it only takes a matter of minutes to apply. Including this product into your daily grooming routine takes no effort at all, and it will leave you with a shiny, healthy beard.
The beard conditioner is simple to use. First, you will need to wash your beard with a good beard wash and warm (not hot) water.
Pat your face and beard dry with a clean towel. Next, take a small amount (the product usually indicates how much you need to apply) and rub it between your fingers.
Now, gently work it through your beard, ensuring your roots and ends are both thoroughly treated. You can use a beard brush with softer bristles to comb the product through your beard too.
Making sure the ends or tips of your beard are coated will prevent them from forming split ends or breaking. In addition, covering the roots will promote the increased growth of thicker, stronger strands of hair. Applying beard conditioner to your facial hair after cutting it with a beard trimmer is also a good time to make use of the product.
Does a Beard Moisturizer Differ From Other Hair Products?
The short answer here is yes. Shampoos and conditioners designed for use on your head often contain harsh chemicals that can be tolerated by your scalp but not by the sensitive skin on your face. Using regular shampoo or conditioner on your beard could lead to skin irritation, breakouts and may even dry out your beard hair.
Beard wash and conditioners are made specifically for use on your facial hair and are gentler on the skin. Many of these products use natural or organic ingredients instead of synthetic or chemical-based ones to ensure your skin and beard remain soft and free from dryness and irritation.
Beard washes and conditioners also often feature elements needed specifically by your facial hair, which differs from that grown on your head.
How to Use a Beard Conditioner
A high-quality beard conditioner made from natural ingredients offers innumerable benefits. Whether you decide to use oil, balm, or lotion, these products will leave your facial hair and the skin beneath it well-hydrated and nourished.
There is a wide selection of these products available. Now that you have a little insight into what's hot and what's not, it becomes less challenging to find the beard moisturizer that best suits your needs. Adding a little hydration boost to your beard is the perfect way to keep that mane looking good and feeling great.