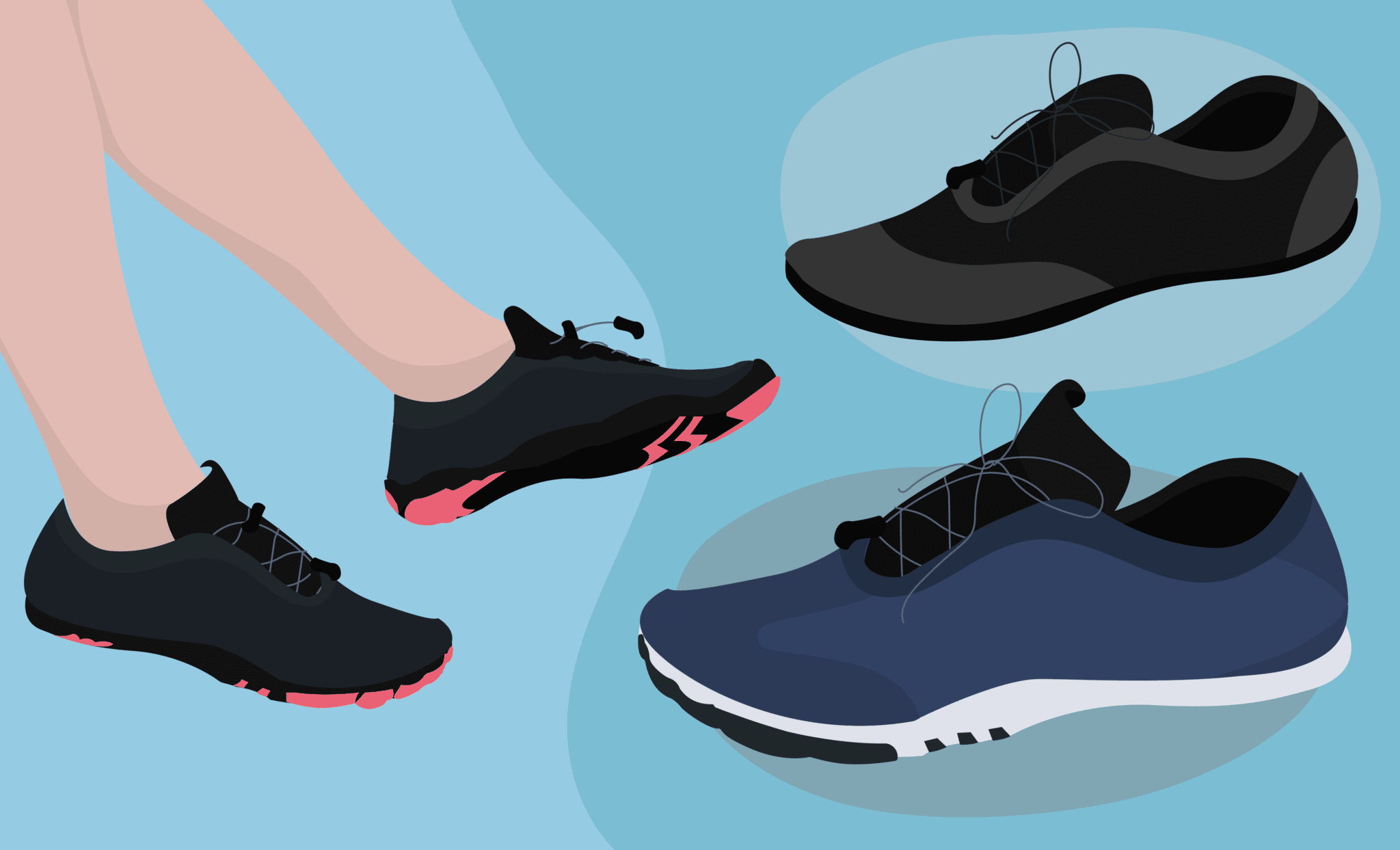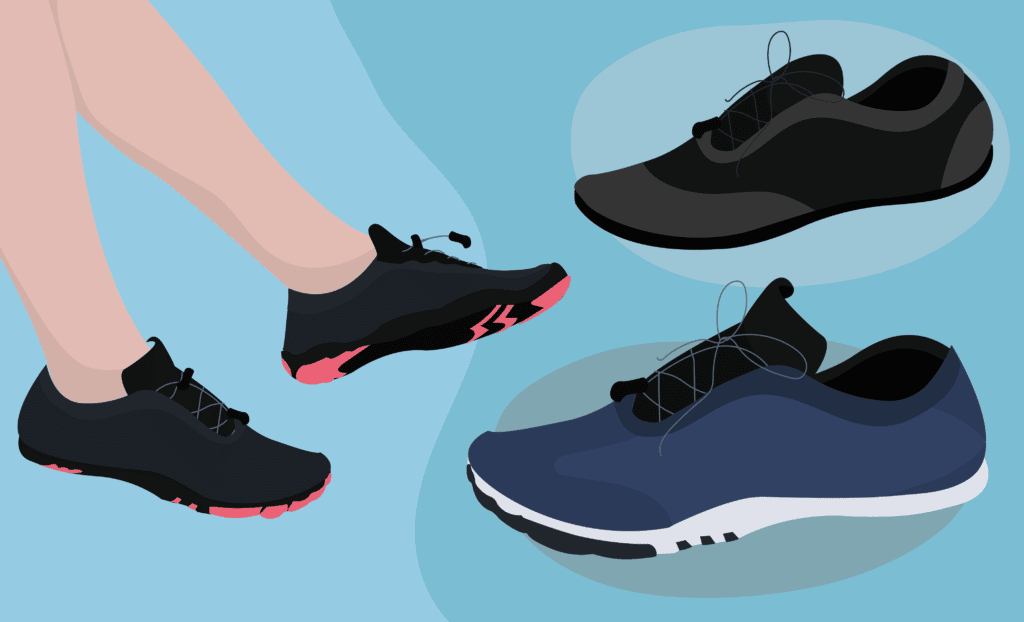 No matter what activity you engage in, there is a unique set of apparel and, of course, shoes to complete the experience; hiking boots for tackling long mountain trails, flippers for scuba diving, and ballet shoes for dancing.
When it comes to water sports, why should things be any different? Water shoes provide an excellent alternative to damaging your favorite pair of sneakers, and they allow full submersion in the water while providing excellent traction and fast-drying capabilities.
To take the challenge out of finding the best water shoes, because, let's face it, they're not all made equal, we have rounded up the best water shoes Amazon has to offer and reviewed each of them. So, let's dive in.
We tried and tested over 20 pairs of water shoes found on Amazon and concluded that these are the top 15 water shoes for water athletes to try. The approach we used was to find out what criteria had to be met for water shoes to be considered of excellent quality and then reviewed the shoes that met these points. Our evaluation was based on the following factors: durability, style, grip, functionality, and breathability.
A common way for a brand to be born is when the founder needs something that doesn't yet exist. So, what do they do? Make it themselves, of course, which is precisely what leads to the founding of Aleader.
Nearly a decade ago, the brand was founded, and a unique pair of shoes designed for wear in water. Today, there is a wide selection of aqua shoes available, including the ALEADER Men's Quick Drying Aqua Water Shoes.
Specs
Air mesh upper
Rubber outsole with drainage holes
Includes a ComforDry sock liner and arch support insole
Solyte midsole
Who is it Best for?
If it's a comfortable shoe that allows you to hop nimbly over rocks, wade through water, and tread over beach sand without getting clogged, soggy, and smelly, then these water shoes from Aleader are worth a closer look. As described on the brand's website, these water shoes are designed to offer high performance on land and in the water.
Compared to competitor Zhuanglin's Men's Quick Drying Aqua Water Shoes, these come in at the same price point. However, Aleader's water shoes offer a far more fashionable look and greater durability.
As one of the less expensive options for water shoes, these are the ideal pair to test out to see if water shoes suit your needs and whether you want to look at investing in a few more pairs.
Key features
A leader manufactures these shoes with carefully selected materials. The stretch fabric mesh upper is both durable and breathable, providing just the right amount of support and flex to keep you comfortable. The mesh dries quickly and prevents you from ending up with blisters or odorous feet.
When it comes to the Solyte midsole, you can expect a lightweight feel and great shock absorption. Moving on to the ComforDry sock liner and arch support insole with its soft, breathable design – you will find it provides excellent support while keeping your feet dry and healthy. The light EVA barefoot sole comes with a unique patterning of holes that creates a drainage system designed to keep your feet cool and dry.
After wearing these shoes a few times on different terrain, I found that they were ideal for beachwear, and they certainly fared well in water. Where they do fall down is on trails or surfaces with small rocks and pebbles (gravel driveway, I'm looking at you), as these tend to get stuck in the holes in the sole.
Pros
These shoes offer remarkable grip
You won't suffer from blisters of smelly feet that usually come with wet sneakers
The lightweight design of these works well in water and won't leave you feeling like you have cement clogs on. 
Cons
The design of the openings on the soles of the shoes could be improved upon.
If you want a brand that knows their shoes, Alibress is the place to go. They focus purely on the design and manufacture of a wide selection of footwear for all occasions. According to the Alibress website, the brand has, for over 20 years, worked to provide us, the consumer, with stylish and comfortable shoes.
One of Alibress's offerings is the Alibress Men's Water Shoes. New to their collection, these aqua shoes give you all the benefits of regular sports shoes with the added ability to drain off the water to keep your feet comfy and dry.
Specs
Made from durable polyester fabric to create an air mesh upper
Non-slip rubber sole
Adjustable elastic lacing
Slip-on design
Who is it Best for?
Men who love surfing the reefs, pottering in rockpools, or making their way through rivers to go fishing, may find these water shoes make an excellent way to keep their feet protected.
They offer lightweight protection for your feet that allows water to drain out, preventing your feet from becoming clammy, blistered, and uncomfortable.
While these may look like running shoes, they, unfortunately, can't be used as such. The reason being they come with small openings in the soles that allow for drainage. Just as they allow water out, they could open you up to standing on a thorn or similar. They also don't offer the proper support needed for this type of sport. However, wear them on a trek across the beach, and you'll be styling.
Key features
To alleviate damp shoes that often lead to foot fungus, odor, and the peeling of the skin on your feet, Alibress designs these shoes utilizing materials that allow for breathability and drainage. Sneakers or other sports shoes become sodden and heavy when they get wet. These are made with polyester air mesh that features cross ventilation. This allows them to dry much faster, so your feet don't stay wet for long.
The sole of the shoes is somewhat thick and protected your feet when you find yourself walking across rocks or hot surfaces. Included in the soles are little drainage holes that allow any water to drain out of the shoe.
The aspect of these shoes I enjoyed most was the elasticated laces. They allow you to slip the shoes on easily, providing a toggle that will enable you to tighten or loosen them. This makes it much easier to pull the shoes off when you're done wearing them.
Pros
The laces fasten with a toggle so no fussing with untying wet knots
The soles are thicker than those found on most water shoes, allowing them to double as regular wear shoes
The shoes are surprisingly comfortable
Cons
Use on the beach does mean that while the water drains out the sand often gets stuck and needs tipping out
Mishansha is a brand that focuses on designing shoes that are fashionable and practical. They have recently released the Mishansha Men's Women's Water Shoes. These unique shoes are unisex and are made to withstand wear in a variety of conditions.
Impressed with the versatility they claim to provide, we had to give these shoes a try and see if they were all they were made out to be.
Specs
Feature an anti-slip rubber sole
Comes with a lycra-spandex upper that is resistant to saltwater
Lightweight and breathable
Easy on and off design
Who is it Best for?
Mishansha offers these shoes in a vast selection of colors and patterns. This careful attention to style left me wondering whether these were another pair of good-looking shoes that didn't fulfill their function. My musings were proven wrong after I wore these shoes for just a few hours. They are far more comfortable than they look and contour to the shape of your foot, moving as you do—goodbye blisters.
Mishansha's water shoes are perfect for a range of outdoor activities from water aerobics, sailing, boating, kayaking, hiking across rivers and ravines, surfing, and snorkeling. What I love about these shoes, and didn't realize they could do until I received them, is that they can roll up and fit neatly into your backpack. This makes them so much easier to swop over with your hiking boots when you get to a river.
Key features
When it comes to features, these water shoes offer a few. The upper, made from a lycra-spandex material, comes with resistance to salt, something you may find helpful if you use the shoes for wear while at the beach.
The fabric also offers exceptional ventilation and breathability. It combines with the small holes found in the soles to allow water to drain out of the shoe much faster, a remarkable quick-dry shoe.
Mishansha has taken the time to consider the exterior of the shoes, too; the textured, slip-resistant soles held their own on the slick rocks I tried them out on and allowed me to get a pretty good grip.
A tab at the heel and the elasticated lacing make pulling these shoes on and off a breeze. They slip on and off your feet in a flash and negate the need to waste time undoing soggy laces. Overall I highly recommend these; they are comfortable, versatile, and won't leave your feet damp and puckered.
Pros
The shoes are far more versatile than they appear 
These soles allow for a vice-like grip as a result of their softness, making it easier to navigate the rocky terrain
These dry much faster than you would think
Cons
If you have tender feet, the mesh insole may be uncomfortable to
Barerun is a brand that solely produces water shoes. Whether it is swimming shoes or aqua socks that you're after, this brand is the place to go.
Designed to be ultra-light, the Barerun Barefoot Quick-Dry Water Sports Shoes offer a unique way to keep your feet protected while you focus on enjoying the water activity of the day. Better yet, enjoy them for use with other activities such as yoga and pilates too.
Specs
Made from 100% polyester uppers
Non-slip runner sole
These fit to the contours of your feet much like socks
The thickened sole protects your feet from sharp objects and hot surfaces
Who is it Best for?
If you suffer from sensitive feet or just don't enjoy the way beach sand feels between your toes, these may be just the shoes you need. They are designed from 100% polyester that stretches to cover your foot to the base of your ankle, fitting similarly to a sock. Attached to the upper is a durable rubber sole that guards the tender soles of your feet from sharp shells, rocks, and other elements.
It is important to keep in mind that these shoes are not waterproof, but they are quick-drying. You should also be aware that, unlike other water shoes, these do not come with drainage holes in the soles. However, because they fit so snugly, there is no place for water to pool.
Key features
These aqua socks are incredibly lightweight, so you feel as though you are barefoot. I found this somewhat helpful when walking on rocky and uneven terrain, as you have the same agility as when you walk barefoot, just without the concern you may hurt your feet.
Soft and sock-like, although incredibly durable, these water shoes can roll up neatly and pack into your bag without taking up the space shoes typically require.
Being water shoes without any drainage, I was concerned that these wouldn't dry out properly and that I would find my feet taking on the appearance of a prune. After wearing them to the beach, I found that the fabric is highly breathable and dried off relatively quickly. So far, so good. Until I did yoga in them, that is.
These boots are not made for people with broad feet. After a while, I found that the upper started to detach from the soles, not something I had expected from these otherwise quality shoes.
Pros
These shoes are very comfortable
The shoes fit snugly around the top of your food without being too tight or restrictive
They dry much faster than you would expect
Cons
These shoes are not designed for people with broad feet
When a pair of shoes comes along with a name like "Skele-toes," we need to try them out. Looking at the design of these shoes only made us even more eager to give them a go. Fila Men's Skele-Toes EZ Slide Drainage Shoes are as unique as they come.
The brand, founded in Italy in 1911, is known for its sports apparel and its unique and often vibrantly colored footwear.
Specs
Feature a unique drain tech design
Includes two velcro strap bungee fasteners
Made with air mesh uppers and four-way stretch fabric
Comes with a toe-shoe design
Who is it Best for?
If you are after a unique shoe that offers the same agility as you would have barefoot, then you've found them. Fila designs these as "toe-shoes" that use the same concept like a glove, with your toes fitting into a compartment of their own, except for the last two toes that share. (The idea behind this dual compartment is to offer you greater stability)
If you think these shoes would be tough to pull on and off, you would be wrong. Fila makes use of a few design mechanisms to make them glide on and off your foot, namely an EZ Slide design that combines with bungee loops at the front and back of the opening. Your days of fussing with a shoe horn are over.
Key features
Aside from the shoe's unusual shape, a few other features work together to provide a more comfortable and flexible experience.
Two velcro straps, one over the top of your foot and the other across the back of the heel, allow you to secure the shoe to fit your foot perfectly. This struck me as a relatively clever feature because it helps keep beach sand and dust out of the shoe.
I didn't realize until I slipped these on that the entire shoe is made from four-way stretch fabric with the sole then covered with an outsole that offers a little more protection. This ingenious design prevents all the stress and movement from being placed on the upper, increasing the shoe's durability. My only criticism is that the fabric between the toes could be a little thicker and more protective because there is always that one stone or stick that finds the weak spot.
Pros
The water drains fairly quickly out of the shoes allowing them to dry quickly
The fabric is firm and breathable with just enough give
The unique toe compartments are more comfortable than you would think
Cons
The "between the toe" area could be a little more protected
If you want a versatile pair of shoes that offer quality, comfort, and durability, a pair from Rax will do you well. While still relatively new, founded only in 2017, the brand does well against its competitors, with its shoes fast gaining popularity across the globe.
The RAX Men's Slip-Resistant Aqua Water Hiking Shoes are made for use while you canoe, kayak, go beach walking, stream hiking, or run along the waters' edge.
Specs
The shoes feature double slope drainage
A hollow insole allows the interior of the shoe to dry quickly and easily
A cushioning EVA midsole offers added comfort
Features a slip-resistant rubber outsole with lugs for added traction
Who is it Best for?
If you like to hike, you will enjoy these. Rax's hiking shoes feature a design that makes it easy to hike through all forms of terrain. Personally, there is nothing worse than heading out on a trail and encountering a stream. Your hiking boots end up sodden, the thick socks inside them end up even more so, and you are left with blisters, peeling feet, and shoes that take on an odor that never entirely leaves.
Rax makes these hiking shoes feature a selection of details that allow you to walk through the water and end up with dry, comfortable feet shortly after, without changing your shoes.
I found myself impressed with these claims and decided to give them a go. Was I disappointed? Not one bit. These shoes are lightweight, quick to dry, and as comfortable as you can imagine.
Key features
Rax takes the comfort and functionality of a hiking shoe and combines it with a water shoe to create this versatile offering. Each material used in the design is carefully considered leaving you with a shoe that keeps your feet dry and protected.
The rubber slip-resistant sole is made to be wear-resistant and features polygonal lugs that provide excellent traction. The TPR rubber extends to cover the toe for additional protection.
Sitting above is the high-density, cushioning EVA midsole fashioned in a triangular manner to increase shock absorption and allow the shoes to dry more quickly. These triangular areas also work as drainage, allowing any water taken on by the shoe to press out as you walk.
A soft and hollow insole allows water to pass through it quickly to drain away, so your feet and shoes dry faster.
I found these shoes to be exceptional for use while hiking, but I did also try to use them as regular water shoes in the swimming pool and found that in this environment, they don't wear as well.
Pros
The design allows the water to drain out quickly and easily
These shoes take around 30-minutes or so to dry out while you hike
The shoes are sturdy on very rocky surfaces
Cons
These are better suited to wear in instances where you would encounter water, not for wear while swimming or playing a watersport. 
Quicksilver was founded in 1969 with the aim to bring high-quality apparel to those who had a passion for the ocean and the mountains. It is no surprise then that the brand released its own take on the water shoe, the Quiksilver Men's Amphibian Plus Water Shoe.
Snowboarders and surfers across the globe attest to the quality and style that Quicksilver offers, which is why we needed to test out these water shoes.
Specs
Durable rubber sole
No-sew mesh upper
Drainage system added to the outsole
Offered in various colors
Who is it Best for?
If you plan to spend the day at the beach or lake, then these make a great option. They provide traction on the outsoles, but not enough to be safe climbing slippery surfaces such as algae-covered rocks, and I wouldn't suggest them for hiking.
Guys who frequent the beach and are looking for a pair of sure that offer that quintessential surfer or skater look to them may want to look a little closer at these. They feature that skater sneaker look, complete with the thicker tongue and laces. While this lace-up look is great in terms of style, I found it quite frustrating when the shoes got wet; the rest of the shoe is quick-drying, but the laces aren't.
Key features
Quicksilver designs this Amphibian Plus water shoe to feature a drainage system in the outsole of the shoe. While this system works well, the rest of the shoe is not as breathable as I had hoped. This, unfortunately, lead to blisters and a rather unenjoyable odor permeating from the shoes when I removed them later that day.
The upper is made from mesh and board shorts fabric that allows them to dry quickly, and they do. I believe the problem lies with the design of the insole.
Compared to other water shoes on Amazon, these come in at a pretty high price point of $90; for the lack of breathability, this, in my opinion, is a little steep. However, if you like the shoe's look and having slightly odorous feet doesn't get you down, they make a good option.
Pros
These shoes offer UV protection
Ideal for people with broad feet
They are relatively comfortable without socks
Cons
These are not nearly as breathable as they could be
The laces are tough to untie when wet
Adidas is renowned the world over for its sports apparel and equipment. Their products must be of exceptional quality, having sponsored major national and international sports teams, providing them with gear and uniforms.
The Adidas Outdoor Men's Climacool Slip-On Walking Shoe is no different, offering premium quality, style, and functionality that left us impressed.
Specs
Slip-on design
Nylon mesh upper
Grippy Traxion™ outsole with drainage system
Offers a secure fit
Who is it Best for?
These snug-fitting water shoes are ideal for a wide assortment of activities, from light hiking, kayaking, spending time at the pool, or boating. But, they are not suitable for wear at the beach. Let just an iota of sand get between the upper and your foot, and you can say hello to a new blister. That aside, these are exceptionally versatile.
Adidas's Grippy Traxion™ outsole provides impressive grip on wet surfaces such as rocks on river banks and in wet conditions such as at the poolside. This traction also makes them perfect for boating or sailing.
Compared to competitors, these are slightly pricier, heading up towards the $60 mark. If you love the brand, have the budget, or are looking for a solid pair of water shoes, these shoes are well worth the asking price.
Key features
A rubber sole with an impressive grip and a drainage system designed to keep your feet and shoes dry is where these shoes hit the ground. From there on up, you can expect an EVA midsole with drainage technology for cushioning and comfort and a nylon mesh upper that hugs your foot.
The nylon mesh surrounds your foot, offering you the perfect fit. It is a highly breathable fabric that doesn't take long to dry and prevents your feet from turning wrinkly.
Two strategically placed loops allow you to pull these slip-on shoes with ease, and taking them off is just as simple.
The one area that Adidas could improve upon with these shoes is the width. As someone with broad feet, I found them to be a little tight and would have preferred a more accommodating design.
Pros
The drainage system works well 
These shoes fit your feet like socks, offering a snug fit
The breathability is impressive
Cons
These are not ideal for beachwear
The shoes fit a little too snugly for people with broad feet
No arch support is offered
When thinking of Speedo, swimming costumes come to mind. It is not at all surprising then that the brand is now creating water shoes too.
Speedo offers an exceptional range of footwear made for all occasions, but it was the Speedo Men's Seaside Lace 5.0 Athletic Water Shoe that caught my eye. These compact and functionally designed shoes do just as they promise, offering durability, functionality, and quality.
Specs
S-Trac outsole provides a no-slip grip
Features a bungee lacing system
The upper is made from a blend of neoprene and textile
The shoe is lightweight and durable
Who is it Best for?
If you're in search of an athletic shoe that fares equally as well in water as it does on land, then this shoe from Speedo may be the perfect solution.
Speedo fits these with a rubberized S-Trac outsole designed to disperse water that comes into contact with your feet, allowing for a sturdier grip on the surface below. This traction makes the shoes perfect for outdoorsmen who enjoy boating, sailing, hiking, or walking along the beach.
The Speedo water shoe comes in at a marginally higher price point than the offerings of competitors such as Aleader and Zhuanglin.
Key features
Speedo makes pulling these shoes on and off a breeze with well-thought-out details that include a tab at the heel and a bungee lacing system. I found this lacing system quite handy in that there was no need to hassle with tying and untying them. However, I did find that the catch or lock system does tend to come loose on occasion, causing me to stop and re-tighten the laces.
The breathable nylon mesh upper dries relatively quickly and fits the footwell, adding comfort to the overall design.
The rubber sole, while it offers excellent traction, is a little on the thin side. I found it to wear a little thin after a few intensive uses. Other than that, these left me impressed and with the thought that they are worth investing in.
Pros
These are very lightweight and fare well under most conditions
The laces are really simple to use
Excellent traction on slippery surfaces
Cons
The sole is a little thin 
Speedo could improve the catch that secures the laces to be a little firmer
Putting these on when they're still wet is quite tricky
Crocs, known for their plastic clogs with large perforations, have come out with their version of the water shoe. The Crocs Men's Swiftwater Mesh Deck Water Sandal style is very similar to that of the Crocs sandals we all know; they even include the signature Crocs strap.
Crocs design these shoes for those who enjoy an active lifestyle but still want to experience the comfort that comes with a pair of Crocs.
Specs
Made from Croslite material for iconic Crocs comfort
Features flex grooves on the outsoles for increased grip
Lightweight and breathable
Water-friendly design
Who is it Best for?
While I don't recommend these for swimming or hiking, they are great for walking along the poolside, on the beach, or for wading in shallow water while fishing.
Crocs design these shoes to fit similarly to their iconic Crocs sandals. If you enjoyed the comfort of those, chances are you will enjoy these for your more adventurous expeditions.
Compared to similar shoes such as the ATIKA Men's Outdoor Hiking Sandals, these are priced a lot higher. However, they do offer greater support for your feet but are not nearly as robust.
If you have broader feet, then you may find these a bit of a squeeze. I had expected them, like their famed predecessors, to offer a wider fit for flat-footed individuals such as myself. To my dismay, I found that this was not the case. The fabric covering the top of the foot, in conjunction with the strap, makes the shoes fit a lot tighter than regular Crocs.
Key features
Crocs use their flexible Croslite foam to form the insole of these shoes. This foam is noted for its cushioning effect and ability to move with the foot that provides exceptional comfort. The outsoles feature flex grooves that provide impressive traction, making them ideal for wear on wet or slippery surfaces.
A mesh upper connects to the sole of the shoe in a unique manner that sees ports created along the sides of the shoe for drainage. These water outlets combine with the breathability of the mesh to keep your feet dry and comfortable.
Keeping the shoes in place on your foot is an adjustable velcro strap.
These quick-dry shoes are a lot more comfortable than they appear at first glance. They keep your feet smelling fresh too, which is perfect for summer. After swearing, I would never wear a pair of Crocs, because let's face it, the brand is about function, not fashion; I found myself slipping these on even to pop out to the store.
Pros
These offer remarkable comfort
The insole provides great arch support
They dry off much quicker than one would expect
Cons
Not ideal for people with broad feet
Under Armour is an American brand that manufactures and designs a wide range of apparel, footwear, and sportswear. The brand's ethos is to provide us, the consumer, with innovative solutions we didn't know we needed and can't imagine living without.
Under Armour embodies this ideology pretty well with the Under Armour Men's Kilchis Sneaker. This water shoe makes water activities such as boating, sailing, and jet-skiing a comfortable and safe experience.
Specs
Quick-dry mesh upper
Bungee lacing system
Contoured and supportive midsole and footbed
J-Step non-marking rubber outsole for excellent traction
Who is it Best for?
Under Armor's pair of water, shoes come with a breathable mesh upper fitted with synthetic overlays across the toes and heel for a little added protection. The shoe as a whole is lightweight and perfect for use in water.
While these look very similar to running or hiking shoes, they are not designed for the activities mentioned above. Because they are designed for wear without socks, the constant friction that comes with jogging and hiking can lead to blisters.
What these water shoes are ideal for is for water activities such as river fishing walks along the lake, jet-skiing, sailing, and boating. The impressive grip offered by the sole of the shoe makes them perfect for wearing in environments where you will encounter slippery or wet surfaces.
Key features
Where Under Armour fares better than its competitors in terms of water shoe design has got to be in the contoured midsole and footbed. The support and comfort these shoes bring to the table are impressive and left me feeling as though I could wear them all day.
Combine the cushioning with the lightweight design, excellent grip, and breathable upper, and you're left with the best water shoes for a day at the lake.
The heel tab and elasticated bungee lacing system made these simple to pull on and off, although putting them on when they are still wet is a little more challenging.
An area that Under Armour could improve upon is the durability of the mesh. This comes with a slightly flimsy feel and leaves me questioning the quality and how long these will last before my big toe works a hole through them.
Pros
Contoured midsole and footbed offer impressive support
The bungee laces make these much easier to pull on and off
These don't get smelly at all!
Cons
The mesh could be of a more durable quality
Keen is a shoe brand dedicated to quality, integrity, innovation, and sustainability. This shoe company takes strides to create shoes that better the lives of those who wear them while taking care to keep their impact on the environment to a minimum.
The brand's attention to detail and comfort comes through clearly with the award-winning KEEN Men's EVOFIT ONE Water Sandal. Designed to offer flexibility, versatility, and unrivaled performance, these water shoes are for those with a passion for adventure.
Specs
Designed to fit like a sock and feel like a second skin
Features a removable metatomical EVA footbed with arch support
Comes with an Aquagrip rubber outsole for added traction
Includes a quick-dry synthetic upper
Who is it Best for?
Made for the outdoor adventurer, these shoes feature a unique style and design that keeps your feet well-aired, dry, and odor-free. They are designed to be lightweight, yet they provide remarkable support and traction.
Like any good pair of water shoes, these are great for hiking along riverbanks, wear at the beach, or wear while boating or sailing. Keen offers these shoes in a selection of colors and patterns that allow for a bit of style when wearing this functional footwear.
Compared with competitors, these water shoes are pretty pricey, coming in at over $100 per pair. They do, however, offer exceptional quality and an award-winning design. If you find you spend a large portion of your time outdoors and in wet conditions, these are worth the cost. But, if you are looking for a casual pair of water shoes to use for the water park now and then, perhaps these aren't the best option.
Key features
Keen design the Evogrip water shoe to feature a host of features that make them more comfortable, flexible, and able to withstand wet terrain.
The shoes are made to fit like a sock and feel like a second skin. Using unique engineered fabric that stretches to fit your foot, moving as you move for a more comfortable and friction-free experience. Breathability and moisture-wicking functions ensure that the shoes keep your feet dry even when you sweat.
Keen adds a removable metatomical EVA footbed with arch support that protects your foot and ankle while providing unrivaled comfort.
The Aquagrip rubber outsole gives added traction, making it safe and easy to traverse slippery and wet surfaces.
After testing these shoes out for a few days in different conditions, I concluded the following: they are extremely comfortable and offer just the right amount of flex. They take longer to dry than most other water shoes, though, which leaves them smelling slightly musty.
Pros
Your feet won't slip off this footbed, they are held snugly in place
The support offered by these shoes is excellent
The grip is better than expected
Cons
The sizing runs a bit small
They take a bit longer to dry which can leave them smelling musty
Doussprt focuses solely on the production of water shoes. The brand aims to provide quality footwear that is both fashionable and functional, ensuring you get the most out of your activities.
The DOUSSPRT Men's Water Shoes offer innovative drainage solutions and a breathable design to keep your feet cool, comfortable, and dry as you go about your day.
Specs
Features a breathable polyester mesh upper
Slip-resistant sole with drainage detailing
Includes an air mesh insole for added breathability and drainage
Comes with bungee lacing
Who is it Best for?
If your flip-flops are not giving you the support and grip you need for your outdoor water activities, may we suggest trying a pair of these water shoes instead? They are as lightweight as a pair of flops, and they provide you with far greater protection.
For what they offer, these aqua shoes are reasonably priced and offer similar, if not better, quality and durability in comparison to some of the top competitors.
Doussprt offers these in a wide selection of colors and patterns that are pretty fashionable when combined with the sneaker-style design. I wore these around for a few days and was asked more than once about my new sneakers, making this the first pair of really fashionable water shoes I have reviewed. If you want styling water shoes, these are them.
Key features
The breathable polyester mesh upper is designed to allow moisture to evaporate quickly and easily from the shoe and your foot. This breathability makes the shoes dry faster than most, so you're not left with smelly, wet shoes and shriveled peeling feet.
A thick and robust rubber sole provides excellent traction and comes with small drainage holes at the base. The concept behind this is to provide a water outlet, preventing your shoes from becoming water-logged and making it easier for them to dry out quicker.
Bungee laces fasten with a tab and make it simple to slip the shoes on and off your feet.
I wore these for a few days to different events and locations to test out their efficacy. The shoes fared well in the water and dried out pretty quickly. They will absorb water if you step in a puddle which is the only downside that I could find.
Pros
The bungee laces make fitting the shoe to your foot much easier
They keep your feet cool and comfortable
These fit people with wide feet really well
Cons
They will take on water if you step in a puddle, which is frustrating if your feet are dry
The soles may make marks on your sailboat 
Neo Sport offers a unique take on the water shoe that comes in the form of a neoprene bootie. The brand offers apparel and accessories for diving and water sports, focusing mainly on neoprene wetsuits.
The Neo Sport Premium Neoprene Unisex Wetsuit Boots are designed for wear by men and women and offer a more fitted alternative to the water shoe.
Specs
Made from durable neoprene
Features a heavy-duty zippered closure
Includes a water entry barrier behind the zippers
Comes with a puncture-resistant sole
Who is it Best for?
If you are looking for a pair of water shoes to swim in or go on hikes with, these are not them; these booties are designed for use while water-skiing, jet-skiing, kayaking, and surfing. They offer a snug design that fits your foot much like a sock liner, and instead of providing drainage solutions, they keep the water out altogether.
Unlike plain diving socks, these come with a solid sole that provides additional protection to the under areas of your feet. This thickened padding makes the shoes difficult to swim with recreationally but, I found they worked remarkably well with flippers while snorkeling and diving.
Key features
While these booties are not designed for hiking, walking, or jogging, they are ideal for diving, snorkeling, bodyboarding, surfing, and jet-skiing. The neoprene booties come in three unique thicknesses that range from three millimeters for warm water to seven millimeters thick for cold water use.
Sewn and glued to the sole of these booties are durable rubber outsoles that are puncture-resistant. This makes the booties ideal for use in waters that may contain sharp rocks, sticks, or spiny fish and urchins.
A water entry barrier sits just behind the heavy-duty zippers of these shoes to prevent any water from entering the boot through the teeth of the zipper.
While these boots are puncture-proof, they don't protect your foot from feeling the sharpness of the debris you stand on. Walking about in the parking lot before a surf left me feeling many pieces of asphalt in the tender arches of my feet, and while they didn't penetrate the boots, I felt them nonetheless.
Pros
These keep the water out, keeping your feet dry and warm
They are simple to pull off your feet after use
The neoprene dries fairly quickly and prevents the booties from becoming smelly
Cons
These are not ideal for all water activities
The sole is fairly thin and won't protect your feet from tough little stones
Vibram has been around for over 75 years with its pioneering designs and functional shoes. After creating the first-ever mountaineering shoes with a rubber sole, the brand changed the way people move across land, and now they are doing the same in water.
The Vibram Men's Signa Athletic Boating Shoe is designed to offer you, the customer, a more efficient grip and allow you the same agility as you would experience barefoot.
Specs
Durable rubber sole
Features a polyester mesh insole
Toe-shoe design
Slip-on fit
Who is it Best for?
These shoes are designed for use by surfers, snorkelers, rowers, kayakers, and bodyboarders. The boots feature Vibram's unique "five finger" design that sees each toe with its little compartment, much like gloves for feet. The concept behind this design is to allow you the same agility you experience when barefoot, without the continual concern of how the terrain under your feet feels and whether it will harm the soft tissue under your feet.
These shoes are superb when surfing areas with coral reefs or sharp rocks as they protect your feet while still allowing you to surf and control your board.
While this design took some getting used to (I am not used to having things between my toes), once I had become comfortable with how they felt, I was impressed with the functionality they offered.
Key features
These unique shoes offer exceptional performance. The upper is lightweight and stretchy, while the sole is flexible but thick enough to provide sufficient protection. The chosen materials work well together to allow your foot to move naturally, simulating that barefoot experience.
Drainage holes across the shoes and the breathable nylon mesh allow these shoes to dry quickly and drain out any water that the shoe may have taken on. Your feet are left comfortable and dry so you can get on with your activity instead of feeling uncomfortable and frustrated.
I tried these shoes a few times, and after I got used to the glove-style design, I found them to be very functional. I found that the shoe's arch is relatively high and caused them to feel a little tight, but I found these to be versatile and functional.
Pros
The soles are non-marking and won't leave streaks or marks on your sailboat
The drainage design of the shoe works efficiently and they dry out quite fast
Because they are so flexible, the shoes give a great "barefoot" experience
Cons
The arch in the shoe sits a little too high
The design and fit of the shoe takes a little getting used to
Things to Consider When Buying Water Shoes
1. Stability
Depending on what you will be using your water shoes for, you will want a little stability. If you intend on using your water shoes to double as hiking or walking shoes, you will want ones that come with built-in arch support. If you are going for a pair of diving booties, arch support may not be as necessary.
2. Traction
No matter what style of water shoes you opt for, you're going to want them to offer excellent traction and grip. This will help you keep your balance and prevent you from slipping on wet or slippery surfaces. Some water shoes provide more traction than others, and you'll want to make sure what kind of grip the shoes offer to ensure you get the ones most suited to your intended activities.
3. Intent
Not all water shoes are made for use with all water activities. Some are better for hiking along rivers and ravines, while others are better suited for swimming and diving. You then get others that are perfect for boating. Deciding beforehand what you intend to use your water shoes for will help you narrow down your options, making it quicker and easier to find the pair that is most suited to your needs.
4. Breathability
Make sure, when you buy a pair of water shoes, that they offer excellent breathability. You don't want to invest in a pair only to find that they don't dry properly. This could mean you end up with damp, smelly feet and soggy, stinky shoes.
When looking for the best water shoes, there are several things to consider. Giving thought to versatility, durability, breathability, functionality, and quality will all put you a step closer to finding the water shoes that most suit your needs.
By closely examining and testing each of the water shoes in this review, we concluded that they each meet the criteria discussed above, making it simpler to find that perfect pair of well-draining and stylish water shoes.