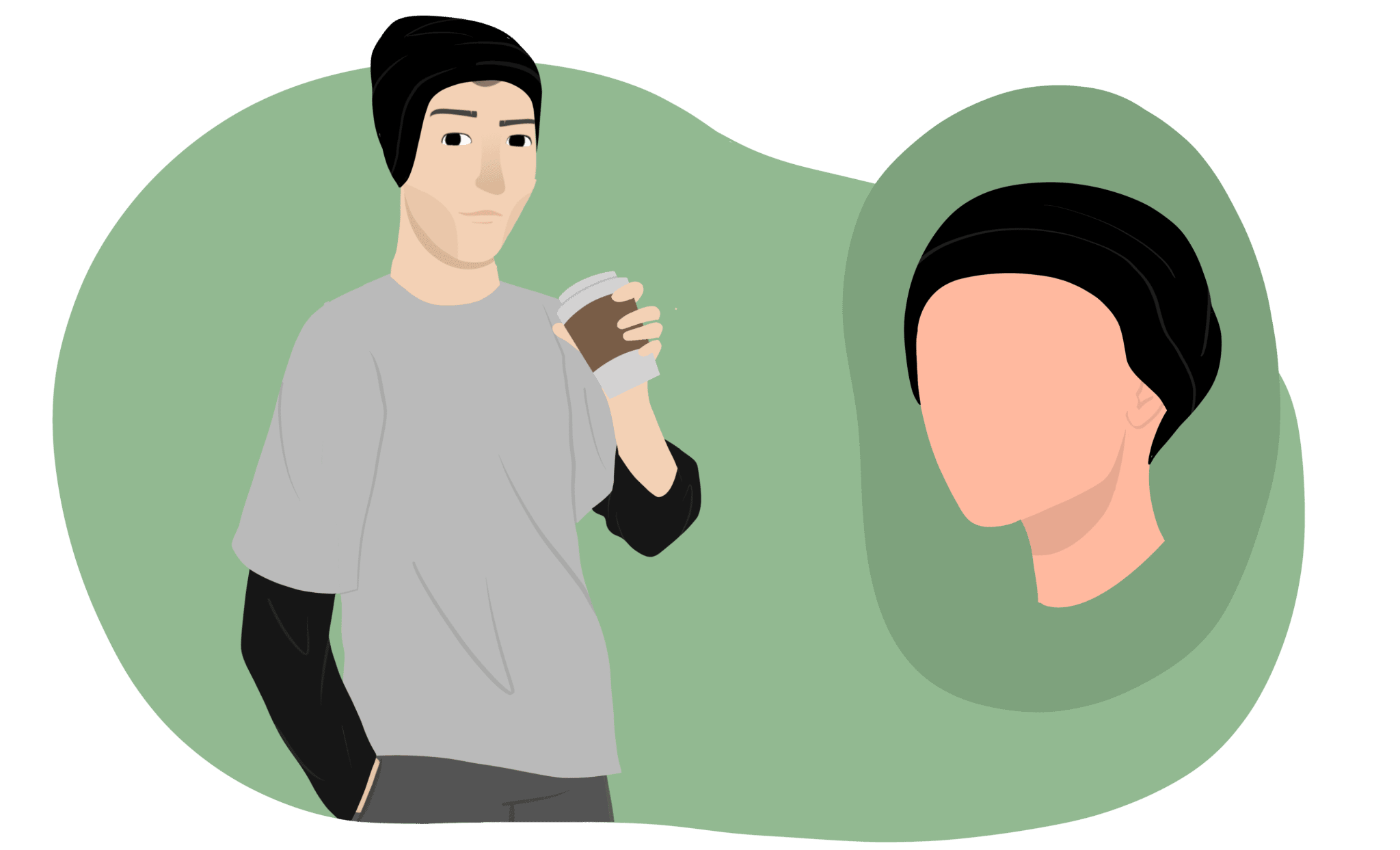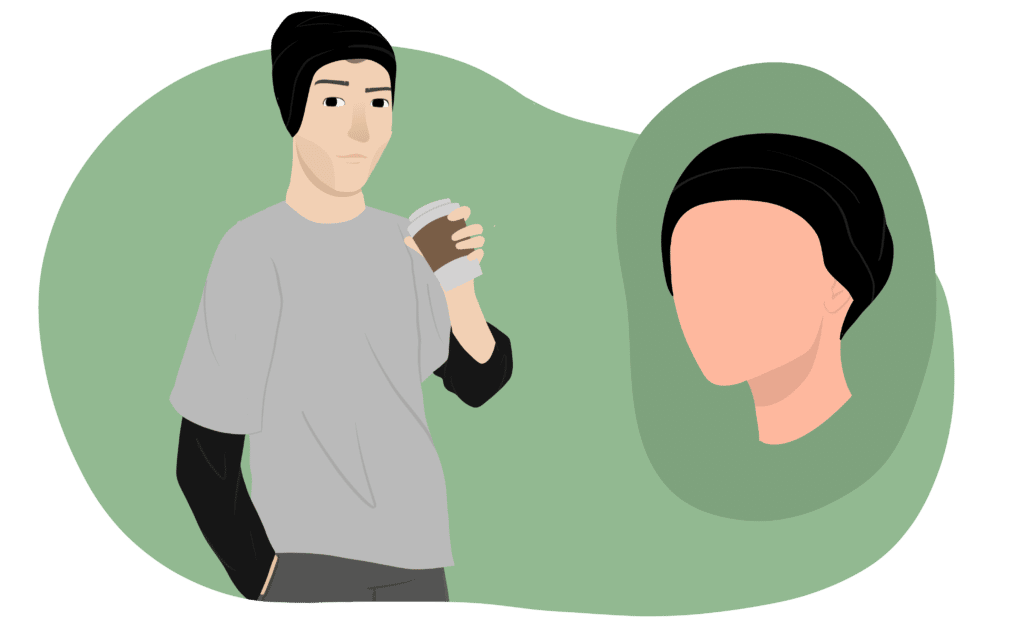 When the days begin to get a little colder, it's time to dig deep into your winter wardrobe and find your scarves, winter jackets, and warm hats. While there is a wide assortment of different hats from which to choose for winter wear, most of them offer either comfort or style, but very few offer both unless you were to pull on a cozy men's beanie.
The humble men's beanie offers a fashionable solution to keeping your head warm. Often made from thick, woolen, or acrylic materials and patterned in different colors, the best men's beanies provide warmth and style.
Unfortunately, not all men's beanies are made equal. To make it less challenging for you to find a high-quality beanie, we have gathered together the best Amazon has to offer. We then reviewed each of these hats so you can see for yourself what's hot and what's not.
We tried, tested, and wore various beanies for men from Amazon and concluded that these ten are the best beanies for men around. We used the approach to chat to men about what they looked for in a high-quality knitted beanie and collected together the ones that ticked these boxes. We then reviewed each of these hats. Our evaluation was based on the following criteria: the materials used to make the beanies, warmth, eye-catching design, functionality, and durability.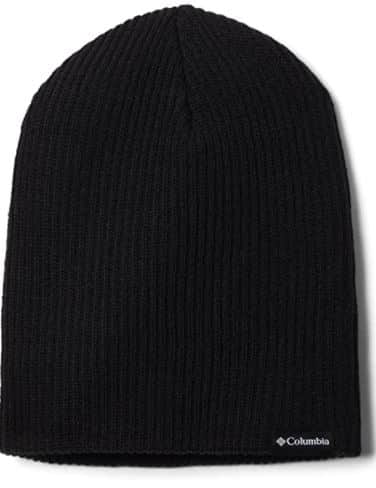 When it comes to sportswear and footwear, there is one brand that stands out, Columbia Sportswear. Founded in 1938, in Portland Oregon, the brand focuses on providing apparel that measures up under any weather. It's positioning in the Pacific Northwest leaves this brand in the ideal location to understand the need for warmth in cold-weather conditions.
For this reason, we knew we had to try out the Columbia Men's Ale Creek Beanie.
Specs
Made from 100% acrylic
Features a slouchy fit
Uses a durable design
Hand wash only
Who is it Best for?
Men searching for a toasty beanie with a minimalistic look may want to look a little closer at this offering from Columbia.
The one-size-fits-all design comes in five unique colors that range from black and tan to night tide blue and red jasper, making it easy to find the beanie that matches your wardrobe.
Suppose you were to compare this hat from Columbia to the MERIWOOL Unisex Beanie – Merino Wool Ribbed Knit Winter Hat. In that case, you will find it to come in at a far lower price point, and although the Meriwool beanie is made from pure wool, both offer exceptional warmth and comfort.
Aside from comparing it to other beanies on the market, we tested this one out, finding it to be cashmere-soft and offering the perfect fit. The fabric didn't cause any itching and was as warm as can be. The only downside? You can't toss it in the washing machine.
Key features
When it comes to warmth, Columbia has things taped. This unique beanie is made from 100% acrylic that is so soft to the touch that we wouldn't fault you if you were to think it was cashmere. Columbia expertly crafts this ultra-soft material into a durable and well-constructed beanie that is neither too tight nor too loose on your head.
Because of the fit and the style of the hat, it doesn't cause itching but instead leaves you with a slightly slouchy look that is becoming more popular in the fashion scene. The fabric is also highly breathable, so you aren't left with a hot, sweaty head at the end of the day.
Pros
Feels just like a cashmere beanie
Doesn't cause itching or sweating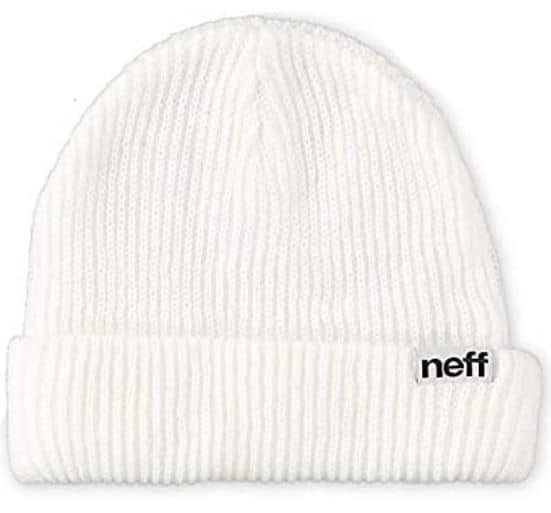 NEFF Headwear is an American brand founded in California. NEFF was the first authentic manufacturer of snow and skate headwear. Following the ethos of Forever Fun, the brand established itself and today has become a leading brand in headwear and fashionable apparel.
It was the brand's roots in hats and beanies that drew our attention and left us wanting to know a little more about the Neff Fold Beanie Hat for Men and Women.
Specs
Offered in 18 unique colors
Made from 100% acrylic
Featured a ribbed knit fold design
One size fits all
Who is it Best for?
The NEFF Fold Beanie was first introduced to the world in 2002. Nearly 20 years later, it is still one of the brand's most popular products. The minimalist style with the understated yet effective fold around the base made this winter hat an instant hit. The beanie's fashionable style combined with the warmth it provides makes it a must-have item for any avid outdoorsman.
When it comes to menswear and a knitted beanie, in particular, you can't go wrong with this offering from NEFF. Moreover, it comes in at a reasonable price point compared to other brands such as the Brixton Men's Heist Beanie Hat.
Impressed at its affordability, we decided to give the hat a try. We enjoyed that the fold can be unfolded, offering greater length and with it the option to wear the beanie in a slouchy style. Where NEFF may want to improve is the color description of the hats – be warned, the hat that appears turquoise is, in fact, a deep teal shade.
Key features
When it comes to keeping your noggin toasty, you can't go wrong with this beanie from NEFF. It is made from 100% acrylic, which makes it super soft and lightweight.
The acrylic is breathable, allowing air to circulate through the hat to keep the temperature of your head regulated and to prevent you from overheating and becoming uncomfortable.
The softness of the fabric is synonymous with acrylic and leaves you feeling as though you are wearing a cashmere beanie men's wear dictates you should own but at half the cost.
This beanie comes with a unique fold at the bottom. When folded up, the beanie is shorter and sits perfectly on your head. Unfolded, it gains length and can be worn in the fashionable slouchy style we know skaters love.
Pros
It is super soft and lightweight
It fits heads of all sizes
Cons
You will need to hand wash this hat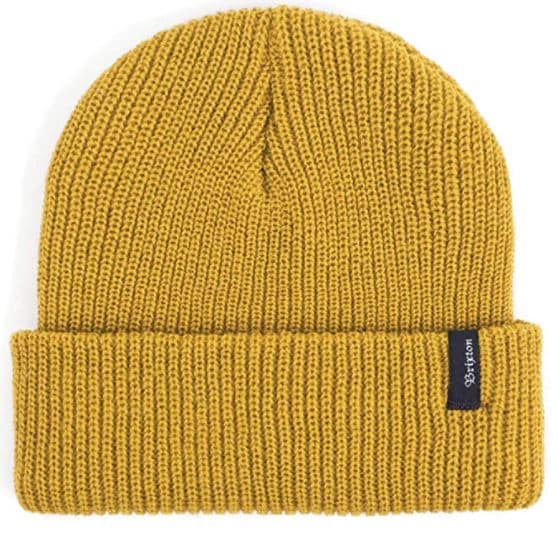 Brixton is a brand that does it all, from apparel and accessories to every type of headwear you can imagine. Founded in Oceanside, California, Brixton started off with a vintage-style newsboy hat (picture the caps worn in Peaky Blinders).
Deriving their designs from the workwear of yesteryear, Brixton blends these quintessential elements with contemporary materials and modern tech to create hats favored by many across the globe. One such hat is the Brixton Heist Beanie.
Specs
Designed as one-size-fits-all
Made from 100% acrylic
Comes with a fold-over cuff
Offered in 18 unique colors
Who is it Best for?
Whether you want a beanie to wear to work, or to keep your head warm on your next hike, or even while you shovel snow, this cozy hat from Brixton may be the one you need. It may be lightweight and feel as though it won't bring you much warmth, but give it a try as we did, and you will find it to be quite the opposite.
The beanie is thick, warm, and made to last. This well-fitting hat may seem rather expensive in comparison to other beanies on the market, but you will find it to be well worth the price when you feel the quality in your hands.
When first putting this beanie on, it was a little snug and left us wondering whether it was just the fit, but within a few days, the fit had relaxed to a well-fitted and comfortable size.
Key features
The unique design of this hat with its ribbed knit fabric makes it snug, warm, and extremely comfortable to wear. The cap fits neatly to your head and is made to soften over a few wears to fit comfortably to the shape of your head without slipping down or feeling too tight.
A fold around the base of the hat allows you to wear it in a shorter style or to unfold it and wear it as a slouchy beanie as skaters and board riders often do.
The acrylic fabric used to make the beanie is soft and breathable. It works as an excellent insulator while allowing air to circulate your head, keeping you from becoming sweaty and odorous and preventing potential bouts of dandruff.
Pros
Softens to fit your head comfortably
It keeps your head warm without being too hot
The fabric is thick and durable
Cons
The beanie is a little more expensive than most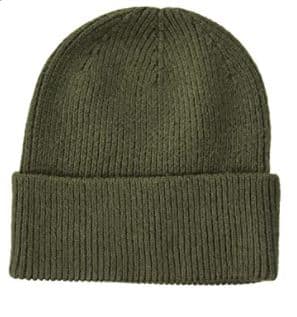 Amazon Essentials is a subsidiary of the online multinational tech company Amazon. The Amazon Essentials brand designs and manufactures clothing and footwear that is current and fashionable while offering an affordable price.
Providing clothing for men, women, and children for every occasion, Amazon Essentials is an excellent place to look for a range of apparel, including the Amazon Essentials Men's Standard 2-Pack Knit Hat. This warm winter beanie is perfect for colder weather.
Specs
Made from a blend of cotton, acrylic, and polyester
Comes in a pack of two
Includes a ribbed knit design
Can be worn cuffed or slouchy
Who is it Best for?
Amazon Essentials offers not just one but two snug and toasty knitwear hats in this pack. Each hat comes in its own color, and you can choose from a wide selection of combinations. Men looking for variety and convenience will love this cozy combo.
Because these hats come in a pack of two, you would expect them to be a little pricier, but you'd be wrong. These two beanies cost the same as a single MERIWOOL Unisex Beanie, making them affordable and worth a closer look.
We gave these beanies a try to see if their quality was as good as the price point they are offered at and found them to be thick, itch-free, and durable. However, these hats do run small, so if you have a larger head or a lot of hair, these may be a little too snug for you.
Key features
Amazon Essentials fashions these beanies from a blend of cotton, acrylic, and polyester. The cotton is breathable and lightweight; it also wicks away moisture to keep your head from overheating or becoming damp and sweaty. The acrylic and polyester bring durability and softness that leave this beanie feeling like a cashmere hat.
Amazon Essentials designs this knit cap in such a manner that you can wear it in two different ways. You can wear the beanie closer to your head by folding up the edge or leave it unfolded for a slouchy, more relaxed look.
The ribbed knit style of the hat offers a slight stretch that makes it able to expand slightly to fit a variety of head shapes and sizes.
Washing this pair of beanies is best done by hand and then left to air dry.
Pros
Comes in a pack of two hats 
They aren't itchy on the skin
They offer exceptional durability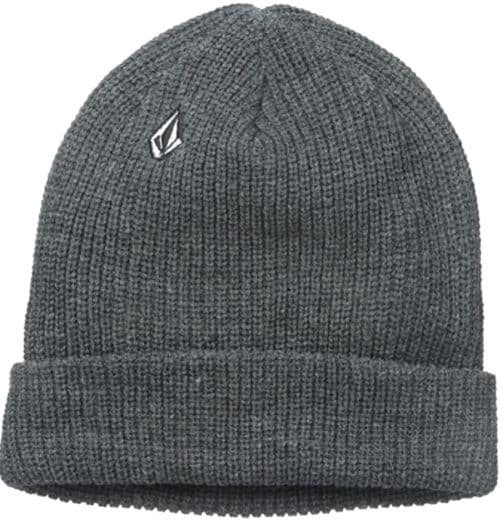 Volcom, a lifestyle brand, was founded in 1991 in California. The brand designs and produces a wide selection of board sports-orientated apparel and footwear such as skating shoes, wetsuits, clothing, and even winter wear.
The Volcom Men's Full Stone Beanie is favored by skaters, surfers, and fashion-forward individuals across the globe, and it's not surprising. This great beanie offers exceptional functionality and style while blending perfectly with the board rider culture.
Specs
Made from 100% acrylic
Comes with a skull fit design
Features a folded cuff
Offered in four neutral colors
Who is it Best for?
If you're a board rider or an athlete who loves a good name brand, then this beanie may be right up your alley. Pair this knit cap with a t-shirt and a pair of jeans, and you have a look that is fashionable all year round.
One thing to note about this hat is that it is relatively expensive, coming in at a similar price point to the Brixton Men's Heist Beanie Hat. This high-end pricing is most likely due to the brand name attached to the apparel and the premium materials and craftsmanship used to make the hat. Either way, we were happy to pay the price to see what this beanie was all about, and we weren't disappointed.
We found this to be one of the warmest beanies out there, and it fits well too. The only caveat is that while you can unfold the cuff, it makes the hat's fit much looser on your head and not as well-fitted.
Key features
Volcom makes this beanie from 100% acrylic in a ribbed knit style. The ribbing allows the hat to be stretchy and expand to comfortably fit your head, keeping the cap in place without being uncomfortable.
The acrylic material is lightweight and incredibly soft, ensuring it won't itch or scratch your scalp. This fabric is highly breathable too, so while it keeps in the warmth, it also allows air to circulate through the cap, preventing your head from overheating or becoming sweaty. This beanie is designed to be a skull-fit hat with a folded cuff. While you can unfold the cuff and wear it as a slouchy-style beanie, we don't advise it as the unfolding of the cuff widens the opening causing it to slip off your head easily.
Pros
This hat is extremely comfortable
It is durable, thick, and warm
Cons
It doesn't wear well if the cuff is unfolded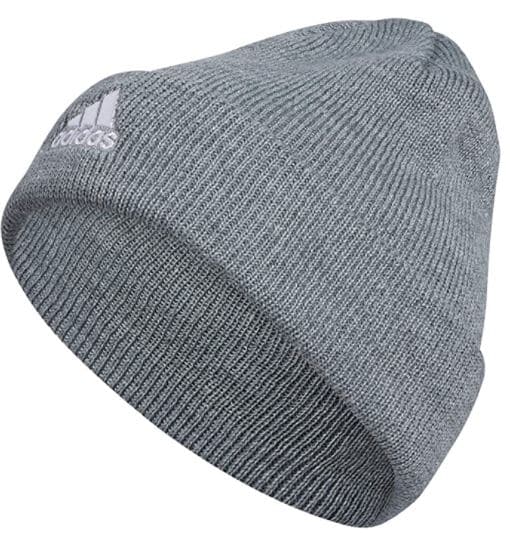 Adidas is the largest sportswear manufacturer in Europe and the second-largest globally, second only to Nike. The brand was founded in Germany in 1949 and began as an athletic footwear brand. Today, Adidas is a brand loved across the world by athletes and fashion-forward individuals alike.
Among the brand's offerings, you will find sporting and casual footwear, apparel, and accessories. One such accessory is the Adidas Men's Team Issue Fold Beanie. This beanie is as stylish as it is functional, and it carries the quality associated with Adidas.
Specs
Made from 100% acrylic
Comes with a folded cuff
Features a ribbed knit design
Includes a centrally placed Adidas logo on the front of the cuff
Who is it Best for?
Whether you live in New York or the Pacific North West, you will understand that you need to keep your head protected from the cold in winter. The best way to do this while still looking sleek is with Adidas's stylish but cozy beanie.
We wanted to know whether Adidas was as good at making beanies as they are at making hats, so we purchased one of these, despite its slightly higher price, and gave it a try.
The beanie is well-sized and will comfortably fit any size head without being too tight or sliding about and falling off. The fabric is thick and durable, as is the stitching, so no problem there. The only downside for us is that the coloring is not all that exciting, and in a world of neutral shades or bubblegum pink, it would be nice to see an icy mint or a deep jewel-toned blue for once.
Key features
Adidas comes to the party with this comfy beanie. Featuring the brand's tri-stripe logo embroidered front and center on the cuff, it is clear that this hat means business. So whether you are an athlete, a hipster, or a board rider looking for a snug beanie to keep your head toasty, this option from Adidas is the perfect place to start.
The ribbed knit design allows the hat to expand to sit comfortably on your head without causing discomfort or continually slipping off.
Made from 100% acrylic, the hat is breathable and moisture-wicking, keeping your head cool and comfortable and free from sweat. This material is also as soft as it gets, so you won't need to worry about the hat becoming itchy. Instead, you may feel that you are wearing a cashmere hat men's fashion gurus always suggest you buy.
Pros
Doesn't easily form holes
Is perfect for wear while training
Cons
The color options are not what they could be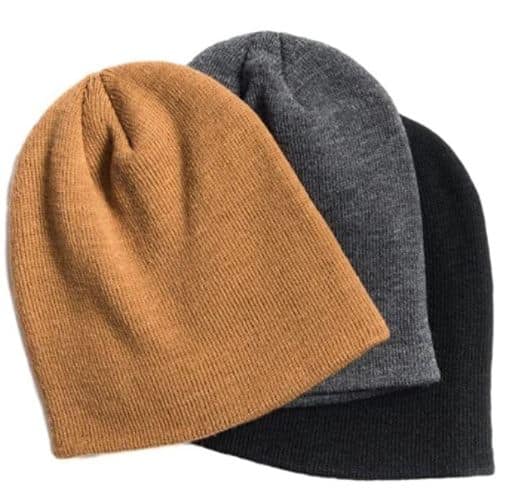 Muk Luks is an American brand founded in Milwaukee in 1972. This unique and vibrant brand specializes in the design and production of slippers, footwear, socks, hosiery, and accessories. Woven into each product is a blend of vintage style and whimsy that encourages customers to express their individuality.
The MUK LUKS Men's 3 Pack Beanie Set is the perfect example of the brand's dedication to quality combined with comfort and vintage style.
Specs
Made from 100% acrylic
Comes in a pack of three
Slouchy style design
Machine washable
Who is it Best for?
If you love the look of a slouchy style beanie that comes with a touch of vintage flair, then you may want to look a little more closely at these three beanies from Muk Luks.
Offered in a pack of three, with each in a unique shade, these beanies ensure you remain warm and toasty while being able to match your existing wardrobe.
Compared to other beanies in this review, these three from Muk Luks are very well-priced, making them affordable and easily attainable by all. However, this set seemed almost too good to be true, so we decided to try them out. After wearing them over a few weeks, we found them warm and fashionable; however, the fit was a little on the small side, and the acrylic fabric was scratchy compared to some of the other beanies in this review.
Key features
This one-size-fits-all beanie features a ribbed knit design that allows the hat to stretch slightly to comfortably fit on your head and remain in place without placing pressure on your head. While these do tend to be a little on the small side, they are ideal for teens.
Muk Luks provides these beanies in three unique colors that include black, slate grey, and camel. These shades fit well with nearly every outfit and add a vintage touch to the beanies.
Muk Luks makes their beanies from 100% acrylic that is both breathable and soft. Because these hats allow air to circulate your head, they prevent any overheating, discomfort, and sweat. This is something you definitely want in a hat, as excessive heat and sweat can lead to other problems such as dandruff and itching.
Pros
They come in three versatile colors
The fabric is durable and doesn't easily form holes
They are perfect for every occasion
Cons
The hats are a little scratchy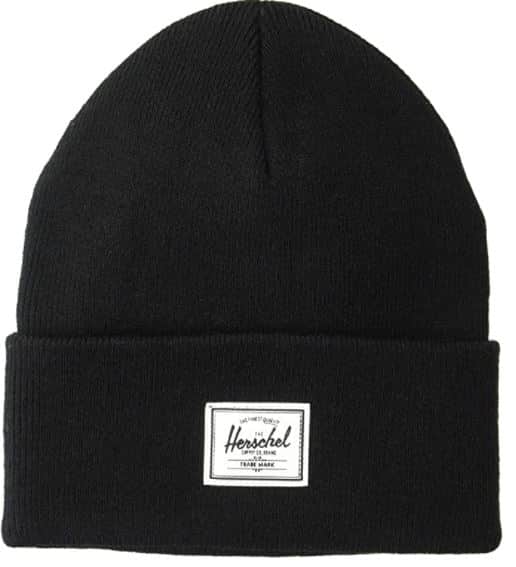 The Cormack brothers found Herschel Supply Co. in 2009. This Canadian brand seeks to produce utility products that feature innovative designs and timeless functionality. Today Herschel Supply Co. is loved across the globe for its functional yet stylish cooler bags, totes, cross-body bags, headwear, wallets, and even laptop sleeves.
The Herschel Supply Co. Men's Elmer Beanie Cap is one of the brand's most loved products, and it is simple to see why. Minimalistic yet durable, this hat is everything you need to stay warm in winter.
Specs
Made from 100% acrylic
Includes a woven label
Folded cuff design
Ribbed knit style
Who is it Best for?
This unique beanie is perfect for men who love the outdoors, for wear on cold wintery days, and for anyone looking to keep their noggins warm.
Because Herschel Supply Co. is based in Canada, a region that experiences some of the world's coldest winters, you can be sure that the brand knows what they are doing when it comes to creating exceptionally warm accessories.
Compared to the NEFF Men's Fold Heather Beanie, this one from Herschel is a little more expensive, coming in closer to offerings from Adidas and Volcom. We wanted to see whether these hats were worth this higher asking price, and so we bought a few to give them a try.
After wearing this hat for a while, we can easily say that this is one of the best men's beanies out there. It scored a ten out of ten from us in comfort, style, and durability.
Key features
Herschel makes this beanie from 100% acrylic. By finely weaving the threads together to form a ribbed knit fabric, the brand successfully creates a hat that can expand to fit any head shape or size comfortably without it being too tight or loose.
The acrylic threads are finely woven to create a soft fabric that is gentle on the skin and won't cause any itchiness or scratching. While the material is soft, it is durable too, and it allows for breathability and moisture-wicking.
Herschel adorns these folded cuff beanies with its easily recognized label placed front and center. The hats are offered in black, heathered navy, dark grey, and light grey. While it would be nice to see a few more vibrant options available, these current offerings pair well with just about any item of clothing.
Pros
These beanies are thick and warm
The quality is exceptional 
These fit perfectly every time
Cons
This beanie must be hand washed only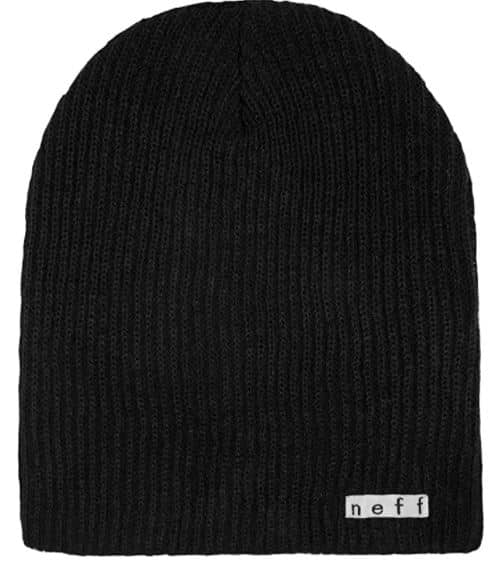 NEFF, founded in California, follows the ethos of Forever Fun. The brand initially began as a headwear company catering to skaters and snowboarders. Still, today, NEFF has expanded to offer a selection of apparel and accessories that make life simpler and a lot more fun.
The NEFF Daily Beanie Warm, Slouchy, Soft Headwear offers a more contemporary style that men across the globe find appealing. Combined with premium quality materials and expert craftsmanship, this beanie deserves a spot in your wardrobe.
Specs
Made from 100% acrylic
Ribbed knit design
Slouchy style
Comes in 45 different colors
Who is it Best for?
Men in search of a beanie that comes in a unique color may want to look a little more closely at these beanies from NEFF. The brand offers these comfy head warmers in 45 different colors. So whether you are looking for slime green, army fatigue green, orchid purple, port, magenta, or tennis-ball green, you are bound to find it here.
Compared to many beanies in this review, this Daily Beanie from NEFF is much less expensive and offers far more diversity. With that in mind, we gave these beanies a try.
We found these men's beanies to offer an excellent fit and a slight slouch design. However, they are fairly thin and don't offer as much warmth as we had hoped. If you are looking for a great beanie for spring or fall, this is an excellent bet, but for winter, not so much.
Key features
Plain, comfortable, and vibrant are three words that accurately describe these Daily Beanies from NEFF. The beanie is minimalistic in design with no folded cuff, outrageous patterns, or over-the-top embellishments. Instead, it features a neat black and white logo tag on the side of the hat.
The acrylic fabric is knitted into a ribbed weave that allows the beanie to stretch without the need for elastic. This stretchiness makes it easy for the hat to fit the shape of your head without being too tight or too loose. This acrylic fabric is also soft to the touch and promotes breathability keeping your head comfortable and free of sweat.
NEFF adds a touch of fun to the design by offering these hats in a vast selection of colors, making it easy for you to find the hat that most suits your wardrobe or personality.
Pros
It is soft and very comfortable to wear
The beanie adjusts to fit all head sizes
Cons
Not the warmest beanie out there – better suited to spring or fall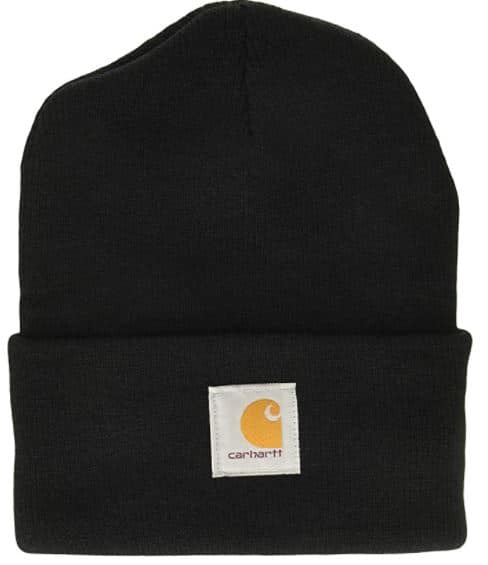 Carhartt is an American brand founded in 1889 in Detroit, Michigan. The brand specializes in a selection of workwear that started with overalls and has evolved to include jeans, dungarees, fire-resistant apparel, coats, and accessories.
One item of clothing you may not have thought you would find from a company like Carhartt is the humble beanie. However, the Carhartt Men's Knit Beanie is one of the brand's most popular accessories.
Specs
Made from 100% acrylic
Features a folded cuff
Comes with a Carhartt label stitched on the front of the cuff
Offered in various colors
Who is it Best for?
If you want a thick, warm beanie to keep you cozy while you work, especially if your work includes a lot of time outdoors, this beanie may be precisely what you need. It is designed to be thick and snug to lock in the heat and block out the cold.
When it comes to color options, Carhartt's beanie has a few, 24 to be precise; this makes it easier to find a hat that matches your uniform or company's branding with ease.
Impressed with the color offerings and warmth the website claims these hats offer, we decided to give them a test. We found them to fit well and comfortably, not too tight and not sliding off either. Unfortunately, the colors come in a little darker than those displayed on the screen, but that is par for the course, but nonetheless, something to keep in mind.
Key features
Carhartt manufactures these men's beanies from 100% acrylic. This breathable fiber allows air to circulate through the hat, regulating the temperature of your head to keep you warm but not too hot. Should you begin to sweat, the cap will wick away any moisture, drawing it to the surface of the hat so it can evaporate. This keeps your head dry, free from odor, and prevents the build-up of dandruff.
The acrylic is soft to the touch and won't cause your head to feel itchy or uncomfortable. It is woven to be thick and warm and also to feature a ribbed knit. This ribbing allows the hat to expand without the need for elastic so that it fits your head comfortably without applying any pressure.
Pros
The hat is thick and very warm
The fabric used is durable, as is the stitching and craftsmanship
Cons
The colors and colorways vary slightly from the images shown
These beanies may be too warm for wear in spring and summer
Things to Consider When Buying The Best Beanies for Men
1. Style
When buying a beanie, there are multiple styles from which to choose. Some of the options you can expect to find include:
This beanie features a design that has become synonymous with sea-faring men, hence the name. This beanie sits close to the skull and features a wide folded cuff.
The Pom pom beanie is that classic winter beanie that comes almost to a point and is finished off with a fluffy pom-pom. These are often much warmer and are ideal for winter wear.
The watch hat or watch cap is a more formal take on the casual beanie that is favored by military and naval officers. This hat style features a straight edge at the back, where the beanie usually slopes down towards the neck.
A slouchy beanie usually offers a longer length in the top of the hat that causes it to fall backward instead of sitting close to the skull or upright.
2. Material
Beanies come in various materials, and some of them include:
Merino wool is soft and lightweight and features exceptional insulation properties as well as breathability. As a result, these beanies are usually soft and extremely warm, best suited to the colder months.
Cashmere is wool made from goats. It is very soft, lightweight, and often comes with a light sheen. Aside from being highly expensive, cashmere wool is also exceedingly warm and durable.
Acrylic, unlike Merino wool and Cashmere, is not a natural fiber; it is synthetic. This fabric is also lightweight and breathable and, depending on the weave, soft to the touch. In addition, acrylic beanies aren't as warm as their natural fiber counterparts, making them ideal for wear all year round.
When looking for the best men's beanies whether on Amazon or at a store such as Farfetch, there are several things to consider. Giving thought to the brand, durability, the fabric used, style, and quality will put you a step closer to finding the winter hat that most suits your needs.
By trying out and testing each of the beanies in this review, we concluded that they each meet the criteria discussed above, making it more simple to find the best men's beanies to meet your needs.