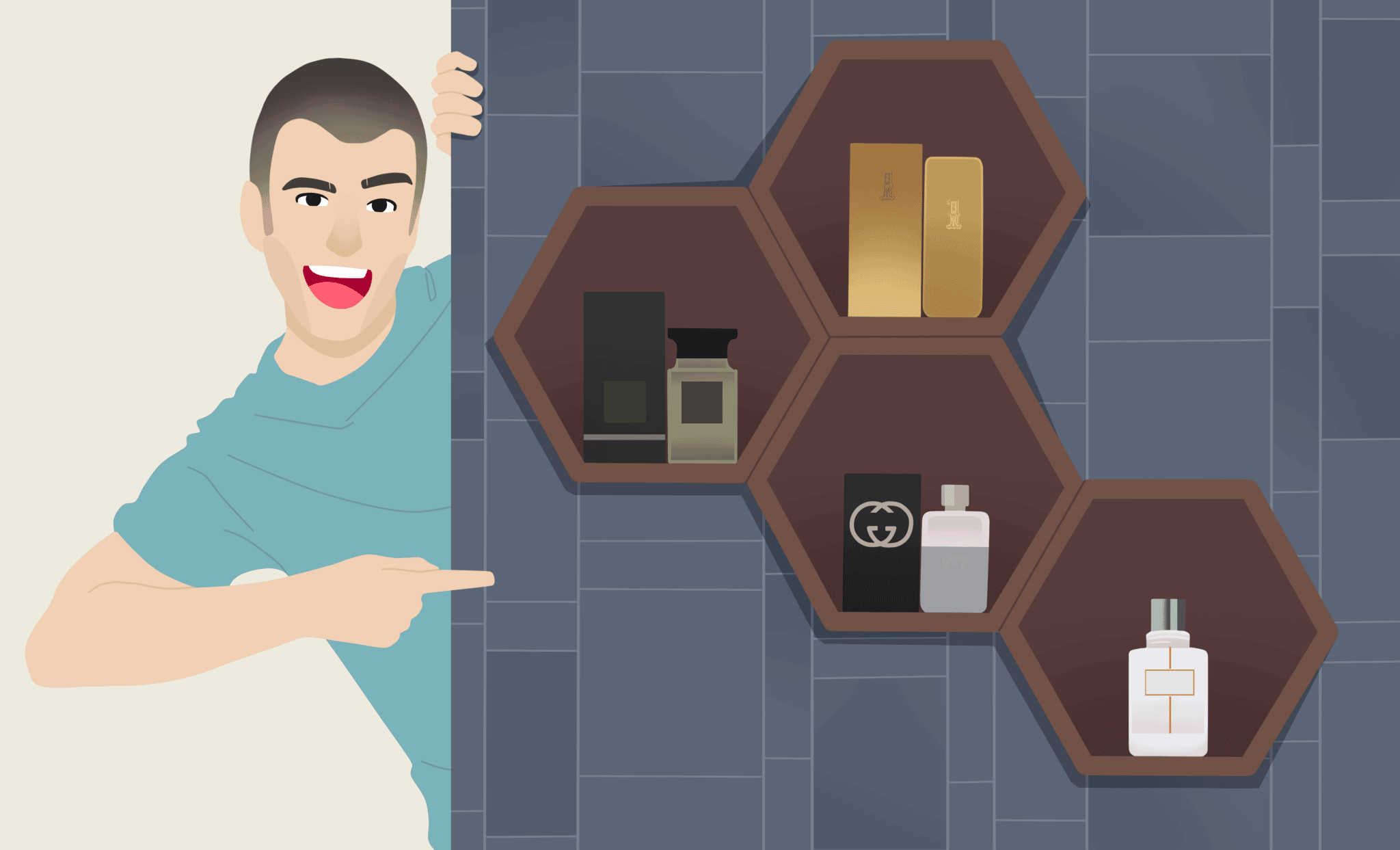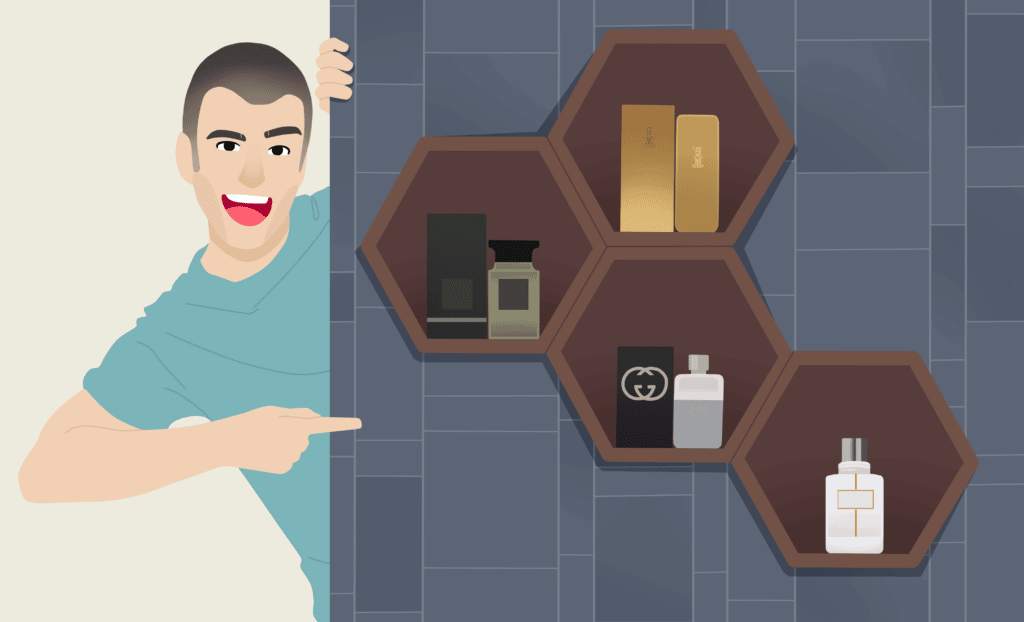 Buying fragrances is quite a personal thing. Everyone has a unique taste when it comes to scents, and not all scents mix the same with everyone's body chemistry. There is a wide assortment of fragrances for men available today, but not everyone enjoys a floral, fruity, or gourmand scent. So what then?
If you're more into earthy or spicy scents, you may want to try a woodsy men's cologne. These fragrances offer a more seductive and alluring finish than, say, a fresh or fruity scent.
The only problem with men's cologne is it is not all made equally. Some scents will settle on your skin and disappear altogether after only an hour or so; this is not ideal when you are paying for a quality scent. To make it less challenging for you to find a woody cologne that offers remarkable quality, we have gathered a selection of the best men's colognes Amazon has to offer and reviewed each of them.
To find the best woodsy fragrances for men on Amazon, we first did our research. We took the time to evaluate the longevity, sillage, notes, and even the packaging of a wide selection of men's cologne before narrowing down just seven that ticked all our boxes. So, let's get started and see which woodsy colognes are worth it.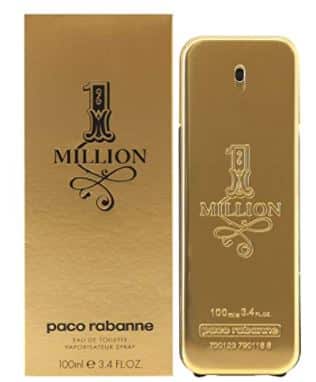 Paco Rabanne is a Spanish designer who designs both garments and fragrances. The designer began creating fragrances in 1968.
The men's scent One 1 Million for men by Paco Rabanne was first released in late 2008 and is inspired by Rabanne's metallic fashion. Three of the world's best-known perfumers, Christophe Raynaud, Olivier Pescheux, and Michel Girard, came together to create this scent. The fragrance is said to represent power, wealth, luxury, and durability.
Specs
Comes in a 3.4 Fl Oz bottle
A warm, spicy scent
Made for men
Woody base notes
Who is it Best for?
This fragrance by Paco Rabanne is perfect for men who prefer a slightly more spicy or woodsy scent. Made for men who have a penchant for luxury and style, this fragrance comes packaged in a glittering gold bottle with an engraved design and designer label.
Men looking for a scent that wears well at night and offers a unique allure will enjoy this scent. The spicy notes and woodsy tones give the fragrance a warmth that pairs better with evening wear.
The fragrance is also ideal for men looking for a cologne that will offer greater appeal in winter or autumn. It comes with a depth that is better suited to colder weather, reminiscent of sophisticated coats and sleek leather shoes.
Key features
Paco Rabanne's cologne for men features the main accords of warm spicy, cinnamon, citrus, amber, and woody. The scent is sophisticated with impressive longevity that will last you through the day. A remarkable sillage will leave those you pass by with their noses tingling with delight.
The fragrance starts with top notes of blood mandarin, grapefruit, and mint. These citrusy elements ease to middle notes of cinnamon, rose, and spicy notes. The cologne finally settles to base notes of amber, leather, Indian patchouli, and woody notes that linger throughout the day, leaving you with an aroma that is both seductive and alluring.
This scent is designed to captivate, leaving those you pass by reveling in the luxury that is you.
Cons
Not everyone will enjoy the citrusy top notes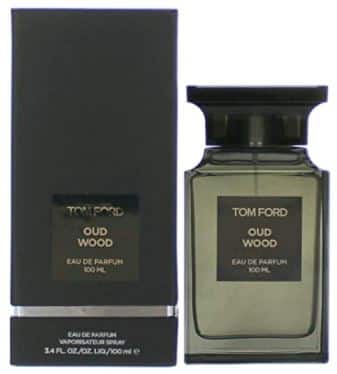 Tom Ford is a fashion house founded by the designer Tom Ford in 2006. The brand offers various lifestyle elements, from couture and footwear to fragrances, jewelry, and eyewear.
The men's fragrance Tom Ford 'Oud Wood' Eau de Parfum forms part of the Private Blend Collection launched in 2007. It was the first collection launched by the designer and sees a selection of 12 unique fragrances made for men with a love of earthy scents.
Specs
Comes in a 3.4 Fl Oz bottle
Made for men
Moderate sillage
Heart notes of oud and wood
Who is it Best for?
This scent and the collection it belongs to were designed for the true fragrance connoisseur. The scents in this collection can be worn as an individual fragrance or blended with the other scents to create your own signature scent.
If you love a rich, earthy cologne, then this one is for you. The scent is beautifully complemented by the minimalistic deep brown crystal-style bottle it is presented in and the accompanying lid designed to match. The elegant yet sophisticated design of the packaging transforms this from being just a fragrance to an element of decor that brings with it a dash of luxury and style.
The scent is aimed more towards men yet is marketed as a unisex fragrance.
Key features
Perfumer Richard Herpin crafted this unique woody scent. Tom Ford wanted a scent that didn't fit with the usual constraints of mainstream scent-making, and that is precisely what he ended up with. The fragrance sees the main accords of woody, oud, warm spice, aromatic, and vanilla.
Tom Ford's Oud Wood starts off with top notes of Rosewood, cardamom, and Sichuan pepper that give way to hear notes of Oud (Agarwood), sandalwood, and vetiver. The fragrance finally settles to reveal base notes of Tonka bean, vanilla, and amber.
This unique fragrance offers impressive longevity but only a moderate sillage, so while you will be able to pick up the scent throughout the day, it isn't heady enough to capture the attention of those standing further away from you.
Pros
Ideal for night or day wear
Cons
Not everyone will enjoy the fragrance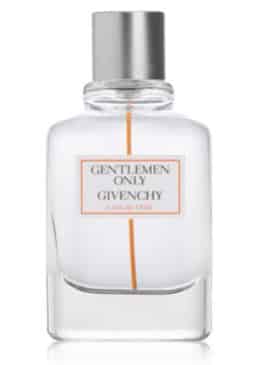 Givenchy is a luxury French couture and fragrance house founded in 1952 by designer Hubert de Givenchy. Today the brand is known not only for its couture but also for footwear, homeware, eyewear, jewelry, and fragrances.
If you are in search of unique woody colognes, then Givenchy Gentlemen Only Casual Chic Eau De Toilette Spray is a must-try. This scent was launched in 2015, making it relatively new on the market, but you will find it is becoming a fast staple with men worldwide.
Specs
Comes in a 1.7-ounce bottle
Moderate sillage
Woody base notes
Made for men
Who is it Best for?
Men looking for a fragrance with woody notes that offers a slightly lighter sillage will appreciate this scent. It is made as an Eau de toilette, so it is not as intense as a parfum or Eau de parfum. With that being said, it still provides a moderate sillage and is made to last, so while people across the room may not pick up on the fragrance, you certainly will.
Men who want a warm woodsy but slightly spicy fragrance will enjoy this one. It also brings with it a somewhat fresh scent that is echoed by the design of the bottle. The packaging is minimalistic and comes in a clear glass bottle with a brushed silver lid, an orange dropper, and an understated white label with black text. While the packaging may be more reserved, the fragrance offers an altogether different experience.
Key features
Perfumer Jean Jacques created this men's scent by Givenchy. It is designed to be a predominantly spring or summer scent and is ideal for wear during the day. The light freshness to the fragrance leaves you with an earthy yet light aroma.
The fragrance's main accords are woody, aromatic, warm spicy and fresh spicy with a hint of leather. The scent opens with top notes of ginger, juniper, cardamom, nutmeg, and geranium. It eases into middle notes of birch, cedarwood, lavender, and mint before settling into base notes of ambroxan, sandalwood, cedar, vetiver, coumarin, and vanilla.
Described as seductive and elegant, this scent is designed for the modern man, a witty and charming man, a man who carries with him an unrivaled style.
Pros
An ideal scent for summer or spring
Cons
Sillage could be a little stronger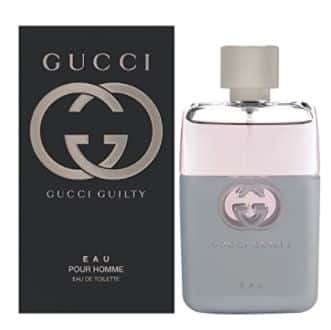 Gucci is a luxury fashion house founded in Florence, Italy, in 1921 by Guccio Gucci. The brand is known for its ready-to-wear garments, handbags, footwear, accessories, makeup, home decoration, and fragrances.
The men's fragrance Gucci Guilty Eau Pour Homme Eau de Toilette Spray is a captivating scent that wears well at the office or on weekends. It is light, earthy, and captivating and will leave you feeling invigorated each time you catch a hint of this fresh scent.
Specs
Comes in a 1.6-ounce bottle
Made for men
Ideal for day or nightwear
Musk and patchouli base notes
Who is it Best for?
Men who love light woody scents with a hint of citrus will enjoy this fragrance. It comes as an Eau de toilette spray that offers a moderate sillage compared to a stronger, more concentrated Eau de Parfum. The scent provides moderate longevity, too, and will last you most of the day.
The packaging is as mysterious as the fragrance itself. The bottle is transparent on the upper half with a powdery silver-blue opaque cover over the bottom half with the Gucci symbol etched out. This sleek, understated bottle makes a great display piece, adding a dash of luxury to any bathroom or bedroom vanity.
If you are in search of a relatively new fragrance to try out, you may enjoy this one. It was released in 2015 and is gaining in popularity.
Key features
This unique fragrance is made for a man who is light of heart. The main accords are citrus, powdery, iris, fresh, patchouli, and woody. It is classified as more of an oriental woody scent with a brightness that comes from the citrus notes.
Top notes of lemon and bergamot captivate the senses with a light, fresh brightness that eases into middle notes of snowberry, orris, and orange blossom. A few hours into wearing the scent, you will find it settles to the base notes of patchouli and musk. These base notes leave you with an earthy, musky, slightly sweet finish that is reminiscent of a forest after a rainfall.
If you are looking for a unique scent designed by one of the worlds most loved fashion houses, this fragrance is worth a try.
Pros
Moderate longevity and sillage
Cons
Less of a woody fragrance and more citrusy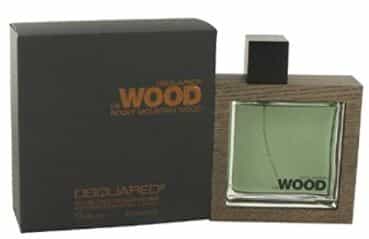 DSquared2 is a brand founded in 1996 in Milan, Italy, by brothers Dan and Dean Caten, who are known for their extravagant runway shows, outstanding couture collections, and breathtaking fragrances.
Dsquared2 He Wood Rocky Mountain Eau De Toilette for men is part of a collection called Dsquared² Nature Always Wins. The fragrance is a woody men's cologne that is made for men who are inspired by the great outdoors and by adventure.
Specs
Comes in a 3.4 Fl Oz bottle
Made for men
An ideal fragrance for all seasons
Very woody scent
Who is it Best for?
This woodsy men's cologne was inspired by the Canadian mountains and is designed for fans of nature. The woodsy scent is echoed in the packaging of the fragrance, which sees a transparent glass bottle edged with a wooden frame and a sleek black cap. This packaging is ideal for a display piece and will complement any bachelor's bedroom vanity or bathroom.
The scent offers a moderate sillage as is expected with an Eau de toilette spray, making it ideal for men looking for a woodsy scent that isn't overpowering. While the sillage is moderate, the staying power and longevity are remarkable. The aroma will remain on your skin throughout the day, leaving you feeling refreshed and smelling fantastic.
Key features
Perfumer Daphne Bugey is responsible for this woody, masculine scent. The fragrance is ideal for wear all year round, and it offers a lightness that makes it perfect for wear during the day to the office or at night to a function or dinner date.
The fragrance features main accords that are woody, powdery, violet, aromatic, and fresh spicy. Top notes of amber, incense, and musk settle into middle notes of violet, Canadian lily, and white pepper. These aromas dry down to base notes of vetiver and cedarwood for a rich earthy scent that lingers and entices.
These fragrances that evoke the Rocky mountains, violet blooms, and woody accords are made for the adventurer, the man who lives his life to the fullest while enjoying the splendor of nature.
Pros
Perfect for day or nightwear
Cons
Not everyone will enjoy the unique scent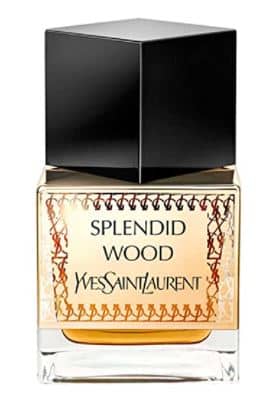 Yves Saint Laurent was founded in 1961 by designer Yves Saint Laurent and his partner, Pierre Bergé. The luxury French fashion house is known for its couture garments, ready-to-wear garments, handbags, accessories, footwear, makeup, and fragrances.
While seen as predominantly a women's brand Yves Saint-Laurent caters to both men and women, offing a selection of unisex products such as the Yves Saint Laurent The Oriental Collection: Splendid Wood Eau de parfum unisex fragrance.
Specs
Comes in a 2.7-ounce bottle
Unisex scent
An ideal fragrance for winter or fall
Is a very woody fragrance
Who is it Best for?
This oriental woody fragrance forms part of the oriental amber collection. It is a unique scent that is ideal for both men and women. If you are looking for a more intense woody scent with hints of spice, this one is for you. It comes in the form of an Eau de parfum, offering a higher concentrate than an Eau de toilette. The oil base of the fragrance ensures its strength and longevity and leaves you with a scent that follows you for hours.
The packaging of this fragrance fits with the design of the remainder of the collection and sees a semi-transparent amber-toned flacon with an off-center black lid and print on the bottle that sees a play on the YSL logo.
Key features
This oriental yet woody scent was created by perfumers Marie Salamagne and Amandine Clerc-Marie. The fragrance offers a strong sillage, so you can be sure it will tantalize the olfactory cells of anyone you happen to pass by. When it comes to longevity, this scent will leave you impressed, lasting many hours after application to keep you smelling incredible long after application.
The main accords of the scent are woody, warm spicy, oud, amber, aromatic, and smokey. This fragrance opens with top notes of incense and cardamom that mellow into middle notes of Jasmine sambac and oriental woodsy aromas. After an hour or so, the fragrance dries down to base notes of Agarwood (Oud), Cypriol Oil, and Cedar. The scent is ideal for wear during the day or at night and is best suited to winter or fall.
Pros
Ideal for wearing at night
Cons
Not everyone enjoys woody perfumes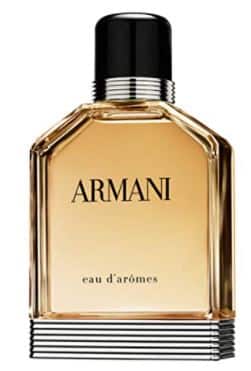 Giorgio Armani is a luxury Italian fashion house founded in 1975 in Milan, Italy, by designer Giorgio Armani. The brand designs, manufactures, and distributes a selection of luxury items such as haute couture, ready-to-wear garments, leather goods, footwear, jewelry, accessories, eyewear, home ware, deodorants, and fragrances.
Giorgio Armani D'Aromes Eau De Toilette Spray is a men's fragrance created by the fashion house. The scent is an oriental woody blend that hits with a touch of citrus.
Specs
Comes in a 1.7-ounce bottle
A clean and uplifting scent
An ideal scent for all year round
Made for men
Who is it Best for?
Men looking for a clean and uplifting fragrance that is clearly masculine will enjoy this offering by Armani. The crisp scent is designed to be worn throughout the year, pairing perfectly with each season, making it ideal for men looking for an aroma they can wear all year round.
If you want a lighter scent that comes with a modest sillage, this is an excellent option. Because the scent comes as an Eau de toilette spray, it features a water base and is a less concentrated version than an Eau de parfum. This means that the scent will last, but it won't be overpowering.
The packaging of the scent is understated and comes in the form of a clear glass bottle with a ridged design along the bottom. The rich amber liquid gives the bottle its color while a black and silver cap tops it off.
Key features
This unique scent was launched in 2014. It is predominantly a daytime scent, but there is no reason why you can't wear it at night too.
The main accords of this masculine fragrance are citrus, aromatic, warm spicy, woody, and earthy. This Eau de toilette opens with mandarin orange and bergamot notes that simmer down to middle notes of ginger and patchouli that leave you with a sweet, earthy yet slightly oriental aroma. The fragrance finally dries down to reveal base notes of vetiver, sage, and cardamom that give the cologne its woody, earthy scent with a hint of spicy freshness.
This fragrance is both invigorating and alluring; sparking up hints of fresh, clear citrus combined with the earthy tones of vetiver and patchouli that leave people guessing.
Pros
An ideal fragrance for day wear
Cons
More of a citrusy scent than a woodsy one
Things to Consider When Buying Woodsy Colognes
When it comes to buying a woodsy cologne, you will most likely choose a scent that appeals to your taste, as you should. However, there are a few things to consider before splashing out on the first scent that smells good.
1. Occasion and Time of Day
Consider whether you are buying this woodsy cologne to wear to a particular occasion or to wear during a specific time of day. If you want a scent to wear to a daytime event or the office, a lighter scent with more citrus notes is better, or even an Eau de toilette with a more moderate sillage.
If you want a fragrance for evening wear, then a heavier, more concentrated scent like an Eau de parfum is a better bet. In this case, a scent with deeper wood notes, or notes of vetiver, Oud, and patchouli do well.
2. Season
Season also plays a role in your fragrance choice. Some scents are designed to be worn all year round, while fragrances with a heavier, woody or warm spice notes pair well with winter and autumn. Aromas with more intense citrus notes, fresh spice notes, and more florals are ideal for summer and spring.
When it comes to buying the best woodsy cologne for men, things can get challenging. There are so many fragrance notes that come in so many combinations and strengths that finding the right scent can sometimes feel like searching for a needle in a haystack.
We hope our reviews have made it a little simpler for you to find a premium quality woodsy cologne that suits your needs. If you're still unsure, Tom Ford's Oud Wood is always an excellent choice, which is why it is our top pick for the best woodsy cologne.