It's no secret that achieving the best hairstyles often requires a little help. In today's article, you will see the best men's hair clay.
But lots of guys try hair wax and dislike the tacky feeling it leaves on their fingers.
Others might use pomade for a while and hate the shiny finish.
What if we told you there was a hair styling product that could give you the strength of pomade and the restyling flexibility of wax, but without the tacky feeling?
If you've never tried it before, you should consider giving hair clay a chance.
Hair clays are versatile hair styling products that can shape your hair into its ideal style and let you fix it as the day goes on.
Men with greasy hair also should try clay, as it soaks up extra hair oil and leaves your scalp looking volumized and healthy without drying things out too much.
Overall, hair clay is an excellent choice if the other common options haven't given you much success.
Best of all, you don't need to do any research because we've already done it all!
Our comprehensive guide can show you the best hair clays online, plus show you how to apply them correctly.
Let's get started!
QUICK OVERVIEW: Best Hair Clays for Men
Aveda Men's Pure-Formance Grooming Clay

Adds proper thickness without sacrificing flexibility
Reduces oily shine

VIEW ON AMAZON →

Smooth Viking Hair Clay for Men

Uses two types of clay for extra strength and health benefits
Beeswax ensures comfort

VIEW ON AMAZON →

Hair Craft Co. Clay Pomade

Made from natural ingredients
Lasts all day

VIEW ON AMAZON →

Hair Dough Styling Clay for Men

Adds thickness
Easy to wash out

VIEW ON AMAZON →

Firm hold
Moisturizes your scalp

VIEW ON AMAZON →

BluMaan Cavalier Men's Hair Clay

Does an excellent job of repairing damage
Unique finish

VIEW ON AMAZON →

MITCH Matterial Styling Hair Clay

Matte finish is very distinct and dry
Obliterates shine/excessive greasiness

VIEW ON AMAZON →

Seven Potions Hair Styling Clay for Men

Provides a flexible but strong hold
Can get rid of some dirt and debris

VIEW ON AMAZON →
Use the table of contents below to jump to the sections most important to you.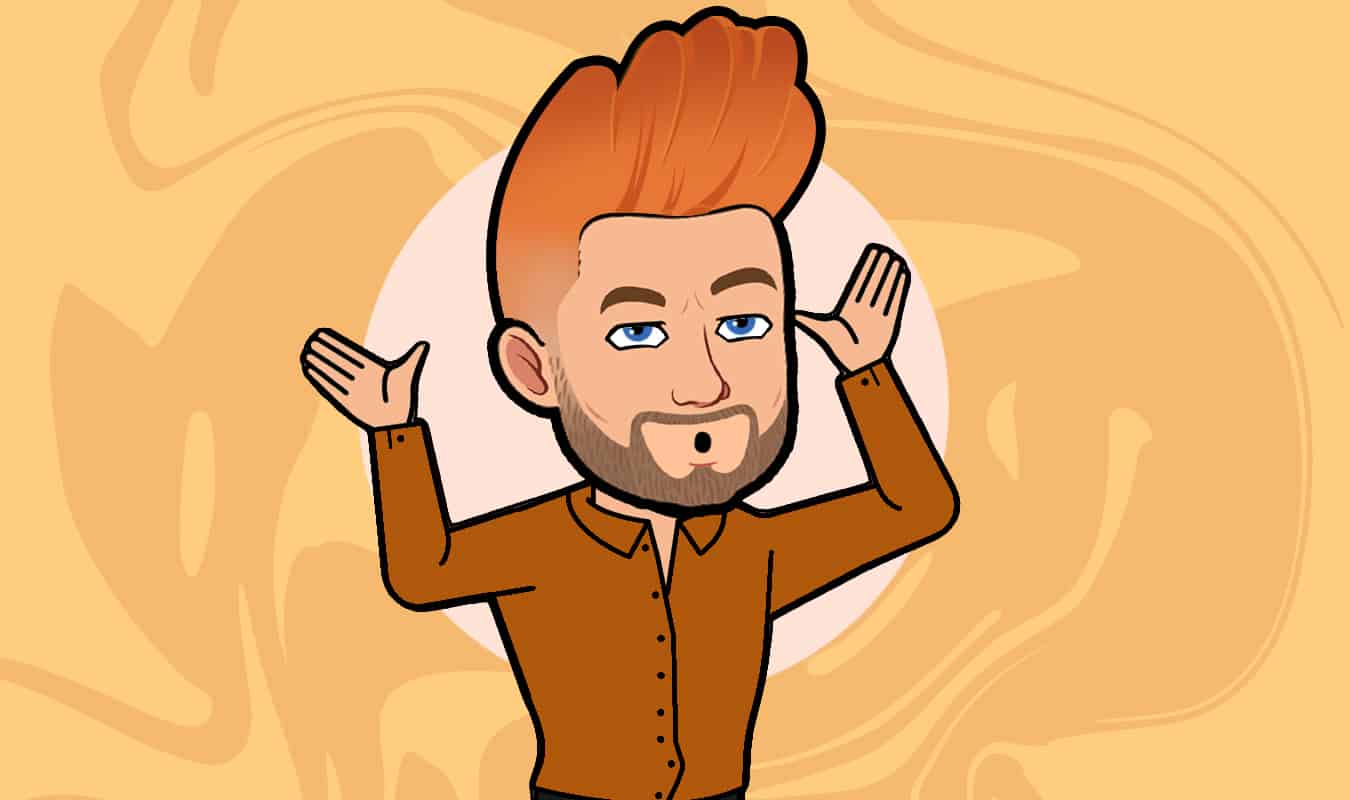 Things To Consider When Buying Best Mens Hair Clay
As you're reading through our top picks for the best hair clay for men, be sure to keep these critical aspects in mind as they can help you figure out which clay will be best for your hair.
1. Ideal Length
---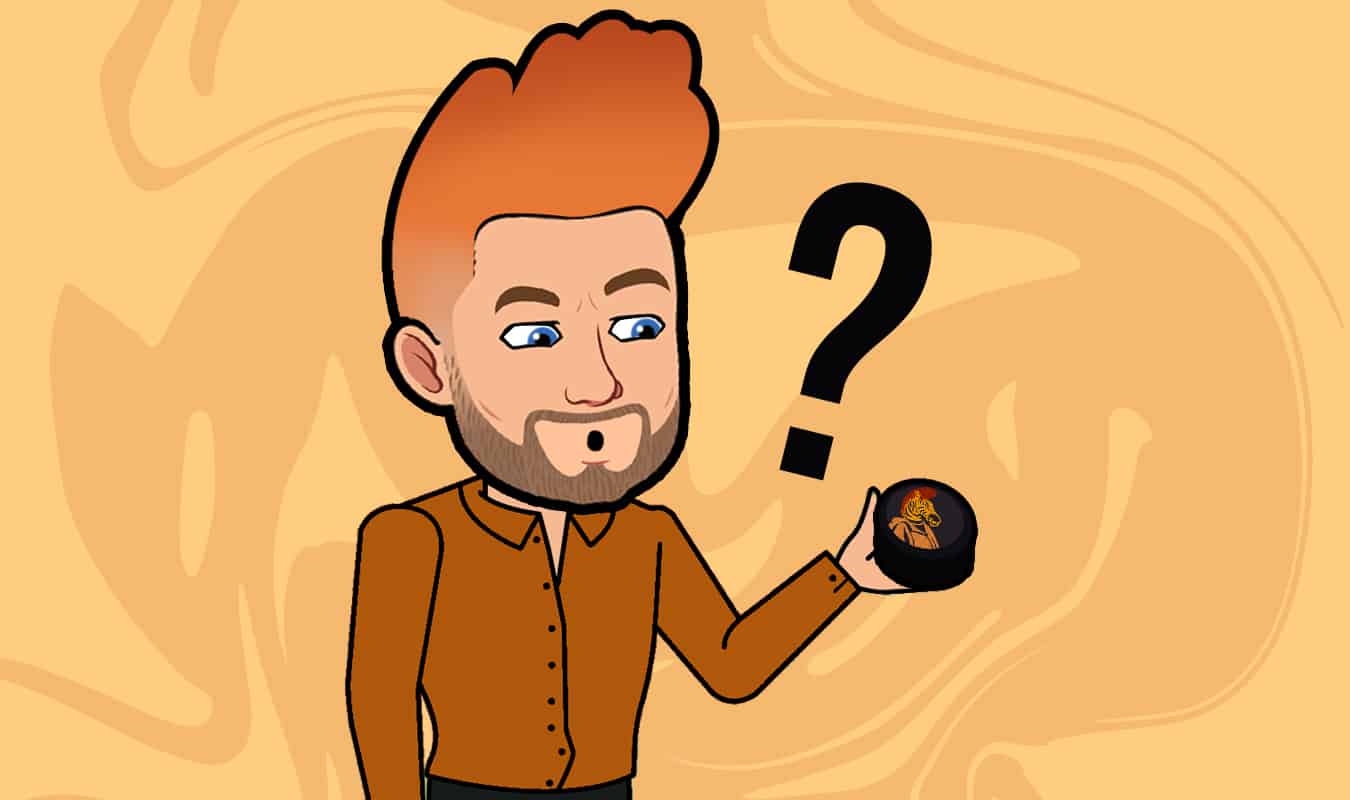 When looking through various clay hair products, consider the length of your hair.
While natural hair clay can be used for most lengths of hair without an issue, clays that have stronger holds will be better if you have longer or thicker hair.
These types of hair are heavier by the strand, so they need a product that has a little extra durability if you want the clay to maintain your chosen hairstyle throughout the day.
On the other hand, some clays are best used for shorter-length hair.
These clays usually have some extra volumizing properties that can give your hair a nice balance or lift.
They're particularly nice choices if you have generally flat hair and struggle to make your hair look interesting.
Most clay products will tell you what their ideal hair length is on the box or on their product description page.
We'll let you know the ideal lengths for all of our favorite Clays in the guide below.
2. Hold Strength
---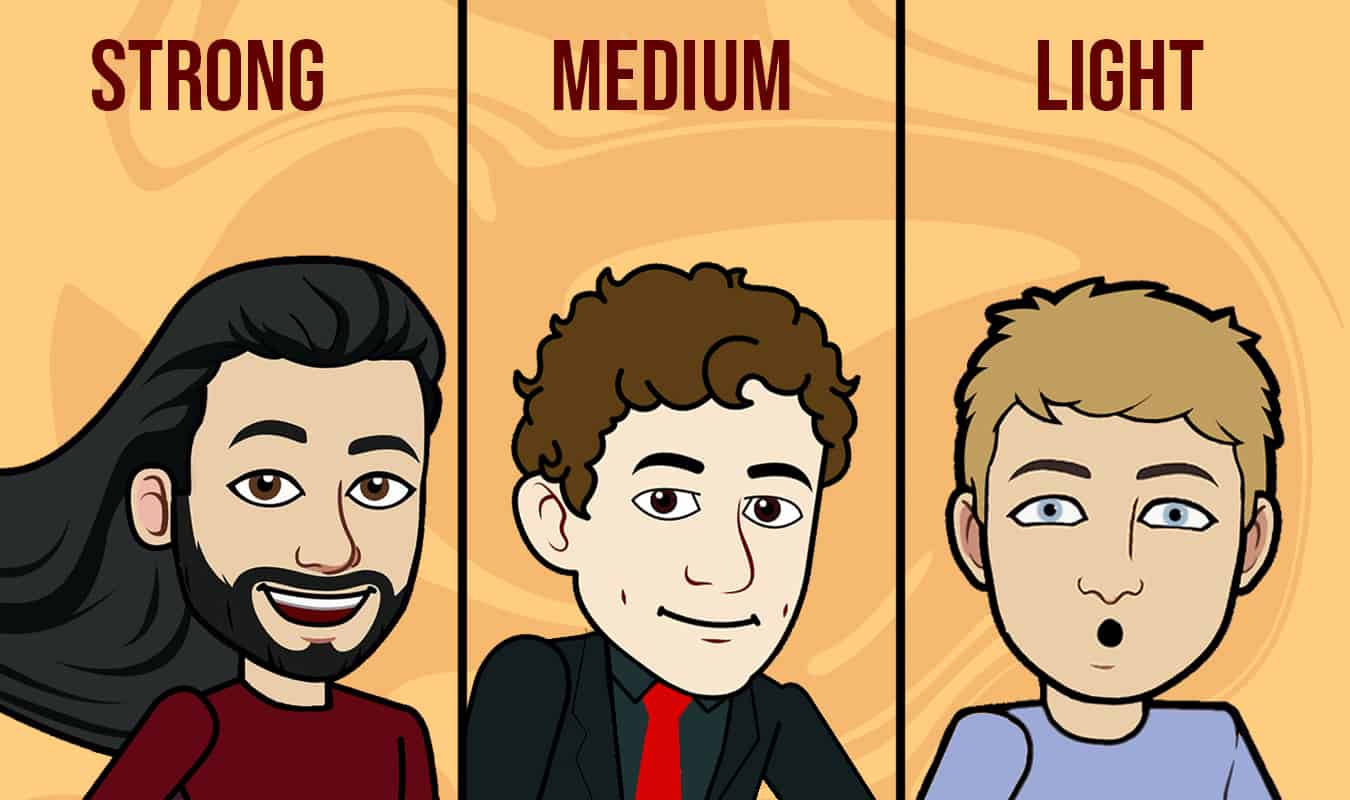 Hold strength is the next most crucial factor to keep in mind as you shop.
Clays that have a stronghold are best for thicker and longer hair and will last for the longest amount of time.
They're also ideal for making more dramatic or messy hairstyles, as the added strength of a strong clay can ensure that your various hair strands remain in place even if there's a lot of wind or humidity in the air.
Clays with medium hold strength are better for medium-length hair or for curly and kinky hair.
This type of clay has enough strength to keep your hair in line throughout the day, but it doesn't feel quite as thick when you massage it into your hair, and it doesn't last quite as long, either.
This can be an advantage when it comes to washing the clay out of your hair at the end of the day.
Finally, clay with a light hold is better for short hair as it doesn't have enough inherent strength to ensure that longer hair strands stay where you want them.
Light strength clay can still be excellent for making messier hairstyles, however.
This type of clay is ideal for raising your hair and giving it some added volume without wrangling your hair strands into a rigid style.
It's a great way to simulate a "naturally" messy hairstyle, even though you used some clay to achieve the effect.
This type of clay is also typically the easiest to wash out at the end of the day.
3. Finish Type
---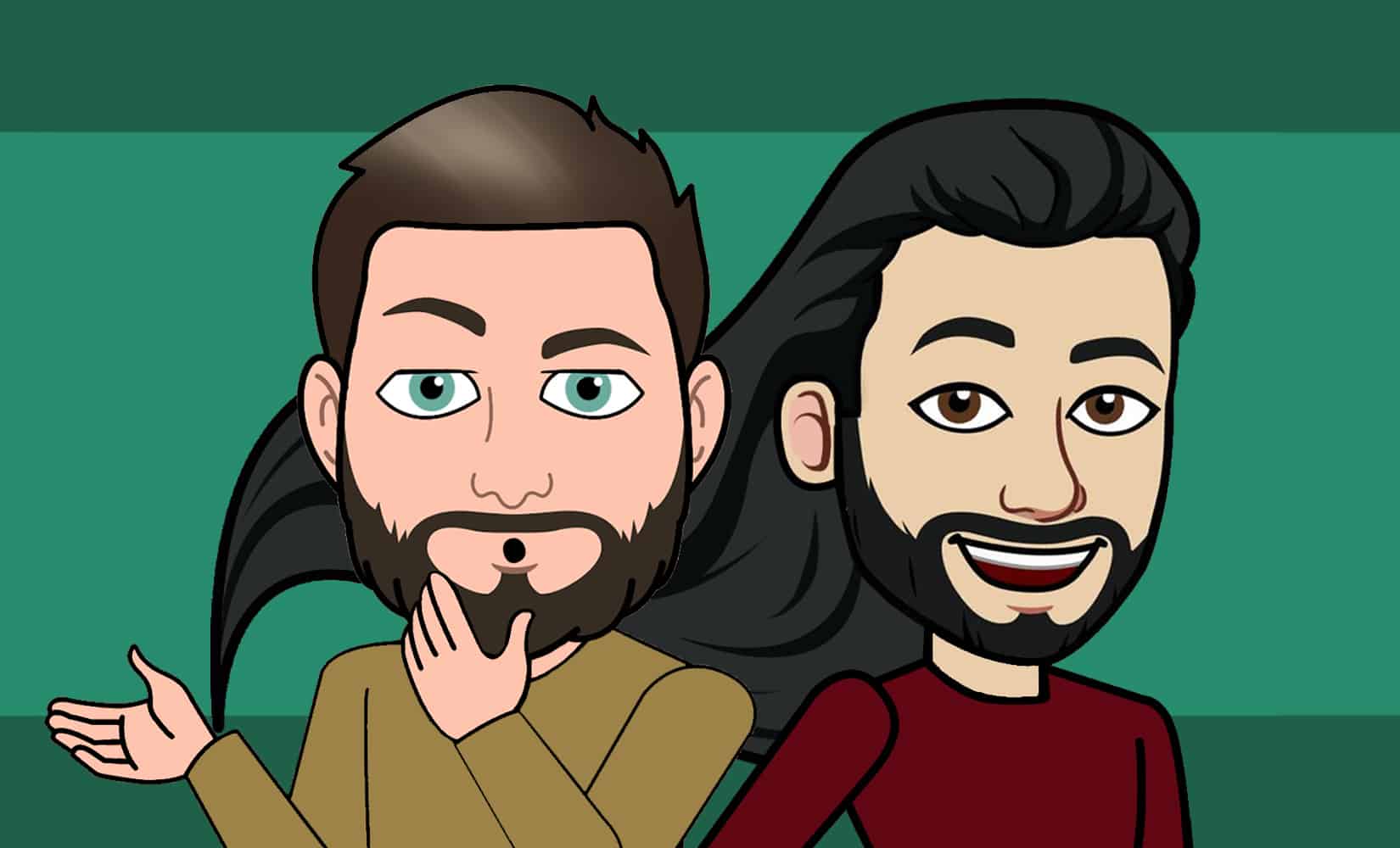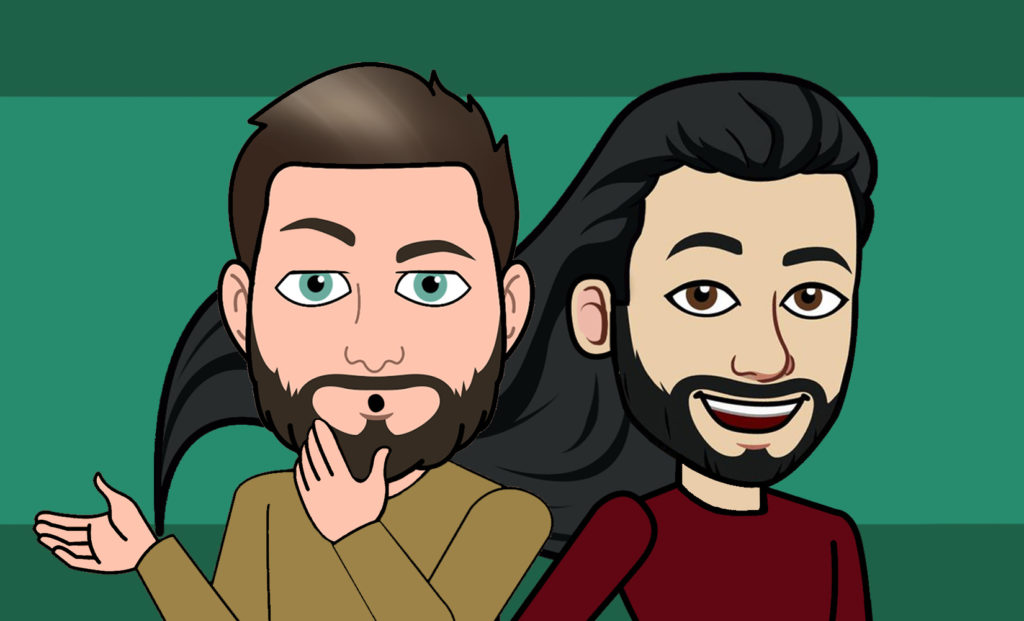 Next up is the finish.
There are two main types you should be concerned with.
A shiny finish adds a reflective property to your hair once the clay has been applied.
Most clays don't have a shiny finish due to the nature of clay as an ingredient.
Clay absorbs light and moisture, and as a result, it isn't very oily.
So, any hair clays that also have a shiny finish likely have some kind of oil additive or another extra ingredient to achieving this effect.
Most of the time, if you want a shiny hairstyle, you'd be better off grabbing a pomade or gel.
We've done a guide on the best pomades for men if you want to see what we'd recommend.
Most hair clays do provide a matte finish.
Matte clay finishes are great for tying the color of your hair together and making your hair look naturally soft and warm.
While most clays give you this finish as a byproduct of their ingredients, some will have more of a matte finish than others.
4. Clay Type
---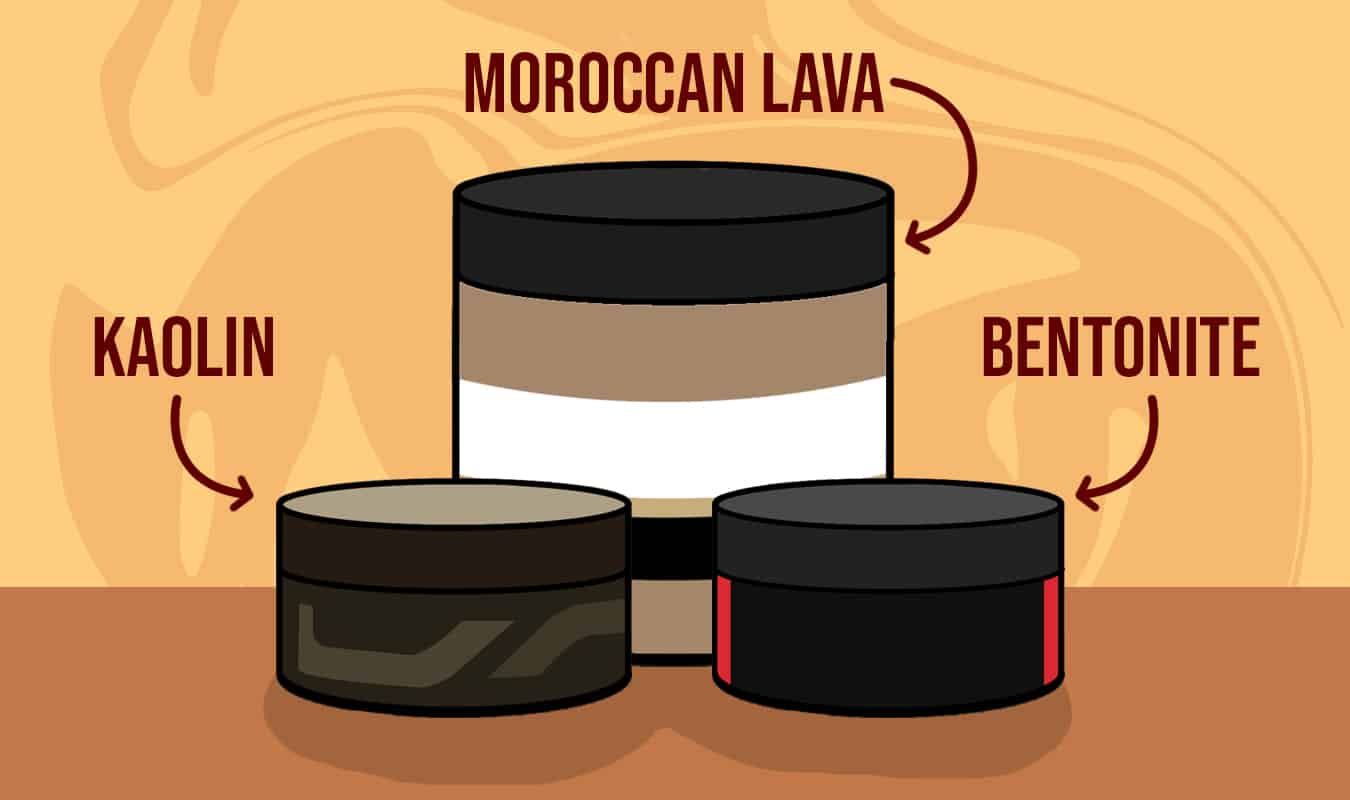 There are several types of clay that might be used in any given product.
One of the most common is bentonite, which is an excellent clay ingredient that comes from volcanic ash.
Bentonite not only helps you style your hair but also removes toxins from your hair strands and scalp.
So, it promotes overall head health in the long run.
Then there's kaolin clay, another common variant that has minor restorative properties.
It can help repair damage to your hair follicles and the skin on your scalp over time.
You might occasionally find Moroccan lava clay: a premium clay type that you'll see among more expensive picks.
This is an excellent clay additive that provides superior holding strength and isn't likely to irritate the skin of your scalp.
No matter what, each hair clay will have some clay product as its core ingredient, and all will be good enough for commercial use.
The main difference is in overall quality or any extra effects a specific clay type might provide.
5. Ingredients
---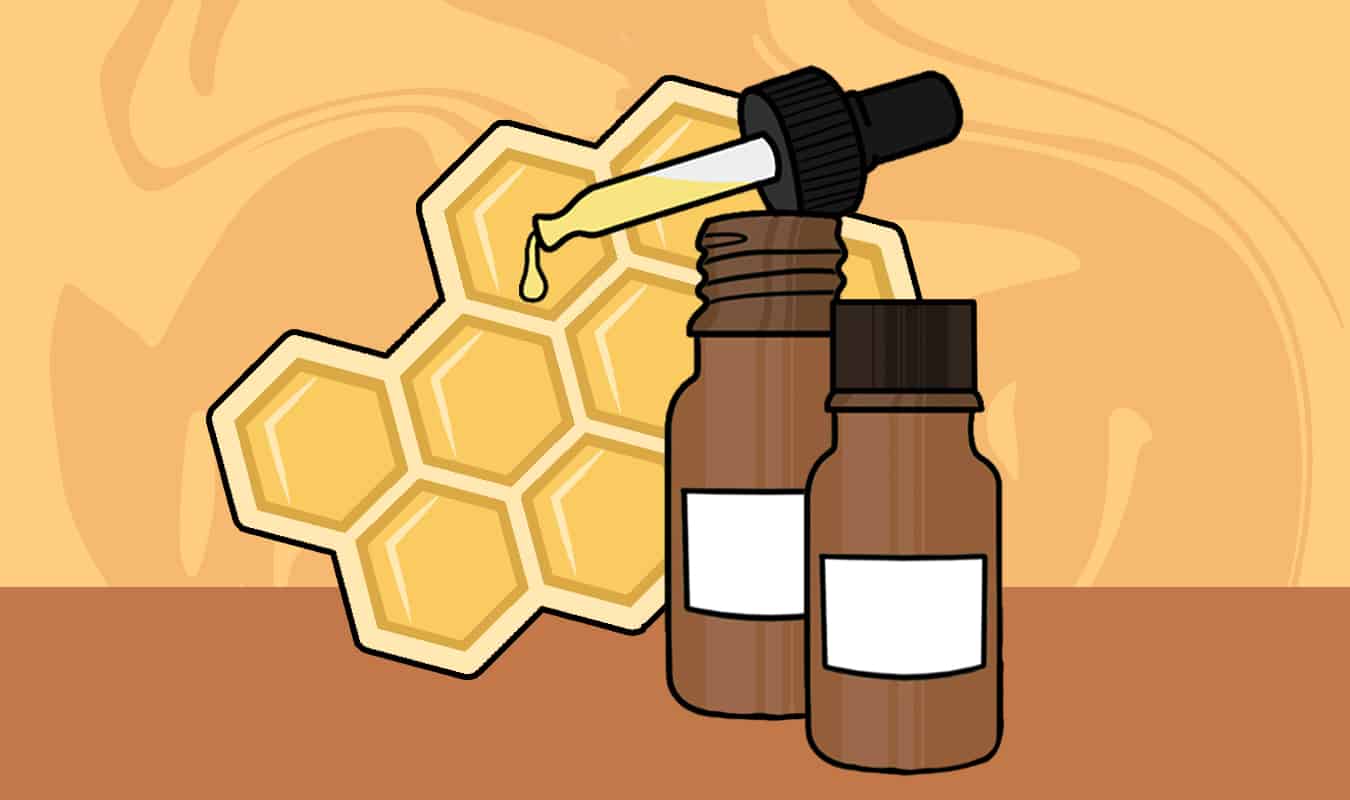 Finally, the ingredients included in your chosen hair clay should also be considered before you finish your purchase.
Many of the best clay products will come with some extra ingredients to provide additional benefits or make the application of the clay product easier on your hair and scalp.
For instance, many types of hair clay include beeswax as another key ingredient.
This improves the texture of the hair clay and binds the other ingredients together, making it a smooth experience for your scalp and fingers.
Lots of clays include carrier oils, too.
These can be essential oils or other oils and might provide a plethora of health benefits.
Many carrier oils are antioxidant in nature or can provide powerful moisturizing assistance for dry hair and scalps.
Some of these oils can nourish your hair to help it grow stronger and faster than before.
Hair clays with moisturizers are a particularly good choice if you already have naturally dry hair, as clay tends to dry hair out as an unavoidable side effect.
---
8 Best Hair Clays For Men of 2023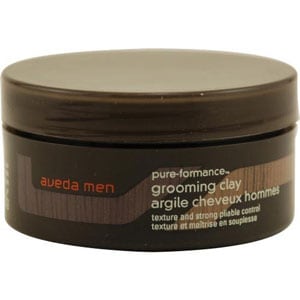 This clay is a versatile, high-quality product capable of handling any hair type or style.
Specs
Who Is It Best For?
It's perfect for men with a little extra cash to spend and who want the best of the best.
Key Features
This exceptional grooming clay comes in a 2.6-ounce jar, so there's enough in a single purchase to last you many months in the future.
It provides a firm hold, especially compared to other hair styling products.
Its matte finish is particularly robust and doesn't add any kind whatsoever.
In fact, our testers found that this is one of the best clays possible for men with greasy hair.
It has several synthetic alcoholic compounds that remove excessive grease in your hair.
At the same time, it has castor oil and a few other essential oils to moisturize your hair and prevent it from drying out too much.
Kaolin clay is the primary ingredient in this formula, and it provides a great texture that isn't too crumbly.
Kaolin clay is an excellent variety since it can reduce inflammation of the scalp and even help your hair repair itself from minor damages sustained from everyday life.
The clay is further reinforced with microfibers that enhance the flexibility of the hold without sacrificing strength.
It's an excellent clay for restyling throughout the day.
Check out the hundreds of customer reviews here on Amazon.
---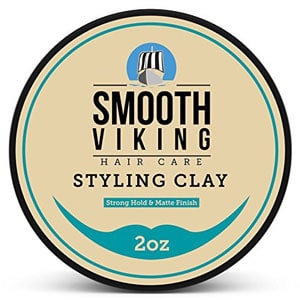 This clay is smooth to the touch once you've warmed it up and works for any length of hair.
Specs
Who Is It Best For?
It's a great budget pick if you need decent hair clay without breaking the bank.
Key Features
Like our last pick, this clay is also of the kaolin variety.
It can repair minor damage to your hair and scalp and is soothing to most users.
But there's also some bentonite clay, as well.
This clay can remove toxins from your hair and scalp, so both clays working together can improve your head health as a whole.
Because it has so many essential oils, our testers think it's one of the better choices if you have a sensitive scalp or frequently suffer from scalp inflammation.
This clay is also improved by beeswax, which is laced into the clay and gives it a great texture.
It's perfect for use with any type or length of hair and has an excellent matte finish that reduces oily shine no matter how greasy your hair is to start.
It's even reasonably affordable compared to other clays of similar container sizes.
What's not to like?
The combination of both clays does make it clump up even with the presence of a significant beeswax component.
You should spend a little extra time heating this clay up with either water or by placing it between your hands before you try to apply to your hair.
Otherwise, it can create an uneven hold that crops up certain sections of your hair more vigorously than others.
This can lead to a funky hairstyle that doesn't look like what you'll have in mind.
But overall, it's still an excellent clay and a worthy choice if you have a more sensitive scalp than average.
Check out the thousands of customer reviews here on Amazon.
---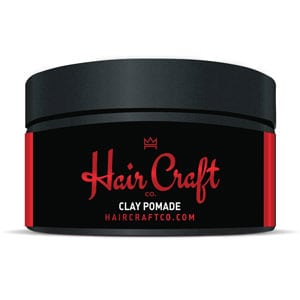 This hair clay noticeably improves the texture of your hair and does a great job of wrangling it into any shape you need.
Specs
Who Is It Best For?
It's suitable for men with shorter hair, as it can improve thickness without deflating your hair.
Key Features
Don't be distracted by the "pomade" in the product name; this is a clay through and through, and it got our testers' attention due to its all-day holding power and excellent texture.
Once you spread it through your hair, you'll notice that each strand feels softer and more defined.
It's great for providing some extra thickness to your hair, so we would recommend using this clay if you have thinner hair than average.
But even men with thick hair can benefit from this clay due to its long-lasting hold, which should survive for the entire day without needing to be refreshed.
You also get three whole ounces in every purchase for an affordable asking price.
This is a little higher than the amount you get with most other clay products.
It provides zero shine and gives you a real matte finish, tying your hair together and providing a whole-bodied appearance for any hairstyle.
Since there are no artificial ingredients or harsh alcohols, this clay isn't the best when it comes to removing excessive scalp oil.
But you can use a good shampoo or conditioner to help with that problem.
On the flip side, this clay shouldn't dry out your hair or make it overly frizzy.
We think it's a good tradeoff and an excellent pick for men who have drier scalps than average.
Check out the hundreds of customer reviews here on Amazon.
---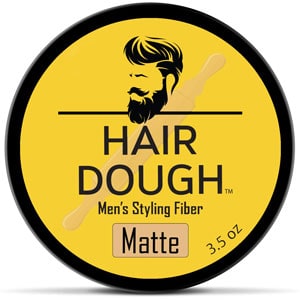 This clay doubles down on its main ingredients, forging a stronger, all-day formula.
Specs
Who Is It Best For?
It's suitable for men who don't mind a clay that's a little tougher to apply; it'll provide a stronger-than-average hold as a result.
Key Features
Here's another excellent clay that uses two clay varieties to provide you with superior holding strength and some great health benefits on the side.
It also has a series of synthetic ingredients that are commonly found in wax products.
As a result, this clay has a texture that is a cross between both types of hair styling formulas.
So, it's a little tackier on your fingers, especially when you first take yourself out of the container.
Once it warms up, it feels a lot closer to traditional clay, and you should be able to apply it to your hair as you would any other clay product.
Since it's water-based and water-soluble, it's super easy to wash out of your hair at the end of the day, and it has several essential oils to improve moisturization across your scalp.
It can also provide a matte finish and eliminate shine while improving the texture and thickness of individual hair strands.
It'll make your hair look and feel a lot softer and healthier in no time.
The hold is strong, but it's also flexible enough to allow for restyling if your hair falls out of place or you like to switch things up in the middle of the day.
Check out the hundreds of customer reviews here on Amazon.
---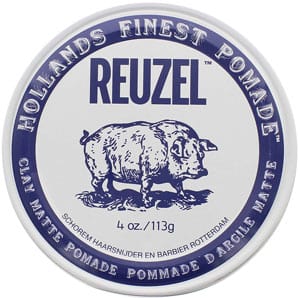 This clay can both help you style your hair and keep things moisturized.
Specs
Who Is It Best For?
It's an excellent choice for men with dry scalps or hair.
Key Features
This clay product is made using a water-based formula and kaolin clay, which can repair minor damage to your hair strands or scalp.
It's also bolstered by beeswax, several essential and mineral oils, and Aloe Vera.
The Aloe Vera does a great job of moisturizing your scalp and preventing it from drying out even though this clay is rather thick.
It can give you a matte finish and eliminate excessive hair oil and get rid of any shininess that might make your head look greasy.
The hold is firm but still allows for some flexibility and restyling.
It's an excellent choice for messier hairstyles or for men with long and/or curly hair.
The hold is potent enough to keep your hair in place all day long.
Since it's water-soluble, it's still easy enough to rinse out during your next shower.
You can also always add a little bit more of the product to increase the holding strength even further; we'd recommend it for men who have historically difficult hair.
Where other hair styling products may fail to wrangle your locks into place, this clay ought to do the trick.
However, its super strength is also its greatest weakness.
It's pretty heavy on the head and tends to weigh down thinner strands of hair.
You would avoid it if you don't have a thicker curly hair type already, as the odds are that this clay may make your hair look flatter over the day rather than volumizing it as you might hope.
Even with this limitation, it's an excellent clay for the majority of men.
It even has extra value since you get 4 ounces with your purchase, which is about double what you can find in most hair clay products.
Check out the hundreds of customer reviews here on Amazon.
---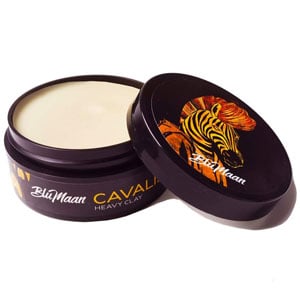 This clay is one of the few without a pure-matte finish.
Specs
Who Is It Best For?
We'd recommend it for men who like clay, but who dislike totally-matte finishes.
Key Features
This hair clay is made of mostly natural ingredients, so there's no chance of irritating your scalp or causing inflammation.
It uses kaolin clay to provide excellent holding strength and some extra health benefits.
Meanwhile, several organic oils and amino acids work to strengthen your hair and repair surface damage.
The oils can also moisturize your scalp as the clay hold your hair in place and gets rid of excessive greasiness.
Unlike most other hair clay products, this clay gives you a dull finish that isn't particularly matte or shiny.
It might be perfect if you found that your particular hair doesn't benefit from extremely matte or shiny finishes.
It still leaves a little bit of gloss on the surface of your hair, especially if it's darker in color.
The strength of its hold also varies depending on how much you use.
If you apply a regular amount, you'll get a medium-strength hold that is perfect for restyling all day long.
Apply a little extra, and you'll get one of the stronger holds we've found during our testing.
All in all, it's a versatile hair clay that is suitable for men with hair that doesn't lean one way or the other.
It's also a good starter hair clay for this reason.
However, it does have a significant downside.
You'll notice that it's one of the harder clays on our list; when you initially take it out of the container, it feels as stiff as a rock.
It takes some significant time to warm up into a creamier texture such that you can apply it to your hair comfortably.
Because of this, we'd recommend using a little warm water and taking your time during the application.
Trying to spread it through your hair before it's ready can make you feel like you're pulling your hair out of your scalp!
Check out the hundreds of customer reviews here on Amazon.
---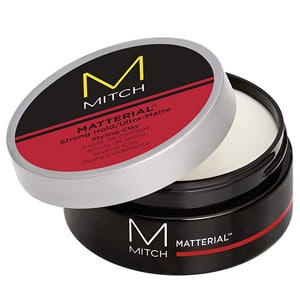 This clay provides holding power unmatched by most others.
Specs
Who Is It Best For?
It's great for men with oily scalps or guys who need a lot of holding strength for their crazy hair.
Key Features
This is another super-strong hair clay that uses two clay varieties to provide its formula with extra strength and durability.
Upon opening the container, you'll notice how tough the clay is to the touch.
It's more reminiscent of wax than other clay products, even after you warm it up with your hands or some water from the sink.
We would definitely recommend giving this clay a little extra time to warm up before you try to spread it through your hair.
It's incredibly tacky to the touch, which is a bit unfortunate as many men use hair clay because they dislike the way that wax feels on their fingers.
But if you can get over these minor downsides, you'll find that this clay provides a durable and long-lasting hold that still allows for excellent flexibility and restyling.
It's suitable for virtually any hair type and gives an ultra-matte finish that makes your hair look exceedingly dry.
In fact, we'd recommend this clay for men who struggle with greasy hair regularly.
Apply a little of this hair clay, and you won't have to worry about your hair shining at all.
This can be a slight negative, however.
The alcohol in the formula and the overall thickness of the clay can both sometimes combine to dry out your scalp to an uncomfortable degree.
You should use a moisturizing conditioner with this clay if your scalp ever feels dry.
Check out the hundreds of customer reviews here on Amazon.
---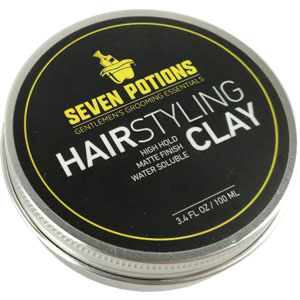 This clay does an excellent job of styling your hair as well as removing some extra dirt and debris.
Specs
Who Is It Best For?
It's perfect for men who enjoy clays that are easy to apply, or which feel comfortable compared to wax.
Key Features
Like many of the best clay products, this one also combines kaolin and bentonite.
While these two can give you a stronghold that offers lots of restyling opportunities throughout the day, it's the citric acid and essential oils that caught our eye.
These combine to improve the texture of the clay and make it easy to apply throughout your hair.
They can moisturize your scalp while getting rid of dirt or debris.
The acid also helps to make your scalp a more inhospitable place for bacteria.
There's alcohol in the formula, too, which gets rid of excessive scalp oil.
Since there are so many essential oils, this clay isn't likely to dry out your skin or hair.
It's one of the better clays that we tested in terms of texture, both on the fingers and in our hair.
This is likely due to the shea butter that's laced through the clay formula, tying everything together and enduring that it becomes creamy once warmed up a bit.
The clay provides a matte finish, as well.
The only possible downside is the citric fragrance that lingers after you've applied the clay to your hair.
This may not mix well with any other artificial fragrances you want to use, like something from deodorant or cologne.
It's not a bad fragrance by any means, but it is quite noticeable.
Keep this in mind if your smell matters a lot to your personal aesthetic.
Check out the hundreds of customer reviews here on Amazon.
---
Those of you who haven't used hair clay in the past might be wondering how to apply it for the best results.
We've got you covered in our step-by-step guide.
Step One
Begin by making your hair damp in one way or another.
Obviously, the easiest way to integrate hair clay into your daily routine is to simply avoid completely drying your hair off once you step out of the shower.
Why is damp hair important?
Damp hair helps the clay spread throughout your hair and scalp, as clay is naturally very dry and will crumble if your scalp and hair strands don't have enough moisture to facilitate movement.
Step Two
Now it's time to grab some of your clay.
You don't need a lot for the vast majority of hairstyles.
A pea-sized amount on your finger is usually fine for hair lengths that most men have. Remember that it's always better to underapply hair clay rather than over-apply it.
Step Three
Add some water to the clay on your fingers.
This should only be a few droplets of warm water, as the heat and moisture melt the clay, and should make it into a creamier texture that is reminiscent of a thin wax or pomade.
Tip
If you're concerned about accidentally adding too much warm water to your supply of clay, an alternative trick is to simply use your regular body heat to warm the clay in preparation for application.
The clay that you deposit on your fingers should simply be spread onto your palms until it is a thinner, creamier consistency.
Step Four
Now it's time to massage the clay into your hair.
Take the clay on your fingers and work it all the way to the root of your hair strands, starting from the back of your scalp and working your way forward.
The hair clay needs to penetrate to the root of your hair strands to support the structure of individual shafts.
In this way, the clay will be most effective at holding your hair in whatever style you choose.
Besides, working the clay deep into your scalp can help the other ingredients provide their health or nourishing benefits.
Step Five
Continue spreading the clay through your hair.
Don't neglect the sides and back of your head, even if they aren't going to be styled in any dramatic fashion.
If only part of your hair has clay, it'll be noticeable and make you look odd to any observers.
Step Six
Now you can use a comb or a brush to help distribute the wax.
This might be a little faster or more effective than using your fingers alone.
Combs and brushes are particularly helpful because the bristles or teeth of either tool help to spread the clay up along the full length of your hair strands.
Using a comb or a brush can also help make your hair clay style look more natural.
Step Six A – Optional
You can also elect to use a hairdryer at this point, although it's not strictly necessary.
The hairdryer can help lock the clay into position by rapidly heating it back into a more solid-state.
If you do decide to use a hairdryer, remember to keep the temperature setting on low, as hairdryers that blow too rigorously might upset your hairstyle and set you back to the beginning of the entire process.
How Does Hair Clay Compare To Other Hair Styling Products
There's a lot of confusion about where exactly hair clay differs from products like homemade or hair wax.
Manufacturers don't help in this regard at all, as they often use many of these words interchangeably.
Let's go over how they are all distinguished from one another to eliminate any confusion.
Clay vs. Wax
Hair wax is the hairstyling product that is most similar to clay.
Just like clay, wax usually leaves a matte finish rather than a glossy or shiny finish.
Wax has a medium hold strength in most cases and allows for plenty of restyling throughout the day.
Unlike clay, wax doesn't have as much of a tendency to dry your scalp or eliminate excess oil.
It's perfect for thicker hair or thinner hair alike, as it tends to be gentle and consistent across the entirety of your hair once applied correctly.
Hair wax is also really great for men with sensitive scalps since most wax products come with beeswax or other essential oils as critical parts of their formulas.
We've done a guide to the best hair waxes for men if you'd like to know more.
Clay vs. Pomade
Pomade has been around for a few centuries, although its formulas have evolved with our understanding of science and our available ingredients.
They're typically oil-based, although you can also find water-based varieties.
Either way, pomades typically provide a much shinier finish and give a reasonable stronghold.
But this hold strength isn't enough to make your hair crunchy or overly stiff.
Instead, pomades are usually used by men who prefer a slicked-back hairstyle or a more classical look.
Pomade is excellent for making your hair look orderly without reaching for a crazier, more dynamic style.
Pomades are great for medium and thick hair types, whereas hair clay can be used for most hair types without issues.
Besides, the high amount of oily ingredients in most hair pomades makes them poor choices for men who already have greasy scalps.
Clay vs. Gel
Hair gel is an oilier and thinner hair styling product that is a lot easier to apply without adding heat, although it can cause trouble if you have an oily scalp already.
Hair gels provide a firm hold that is ideal for creating crunchier hairstyles, although you can find some that have lighter hold strengths as well.
This type of product isn't nearly as re-workable as hair clay, however.
It's best used for shorter and simpler hairstyles, and for men that don't like to alter their style very frequently.
Our guide to the best hair gels for men can tell you more.
Clay vs. Hairspray
Hairspray usually provides a hold of lighter strength compared to many other hair styling products, although you can find bottles of hairspray that have the strength to rival the toughest wax or clay.
These products allow for plenty of restyling throughout the day.
They're perfect choices for guys who enjoy messier hairstyles or who don't mind a more windswept look to make their chosen hairstyle a little more natural.
Hairsprays can also provide either matte or shiny finishes depending on the product.
Clay vs. Cream
Finally, hair cream is an ideal hair styling product for longer hair, as it's easy to spread throughout more tangled scalps.
While it has more moisturizers or carrier oils, it can give you a shiny finish that doesn't usually appear too greasy.
Hair cream can also be an excellent choice for men with thinner hair since cream tends to be pretty lightweight and can thus be used as a styling agent without flattening hair strands.
The cream is also one of the products of choice for men with frizzy hair.
It's excellent for keeping frizzy hair under control.
What Are The Benefits of Clay
So why use hair clay over the other types?
If you have average hair and can essentially choose from any type of hair styling product without worrying about the kind of finish for the strength of hold, what makes clay stand out from the pack?
Clay Helps You Clean Your Scalp
Remember that clay is primarily made of its base – jelly or water – and a key clay ingredient.
Clay is phenomenal at cleaning out dead skin cells and excessive oils that can collect on your scalp and in between your hair strands.
It's a great choice if you suffer from frequent dandruff or if you have a scalp infection from a bacterium or fungus.
Hair clay mostly sucks up dirt and oil and removes it as soon as you wash the clay out at the end of the day.
Most hair clays aren't harmful to your head in any way, provided you wash them out correctly and frequently.
We would easily recommend hair clay for men with oily hair who also want to supercharge their aesthetic with an excellent hairstyle.
Hair Clay Allows You To Restyle
Some hair styling products like gel don't allow you to restyle your hair throughout the day.
This can be annoying if your hairstyle becomes somewhat messed up as a result of a sudden gust of wind or simple flattening that happens as the day goes on.
Restyling your hair with clay is as easy as using your fingers to touch the shape up and maybe adding a minor amount of clay to your fingers to reinforce its hold strength.
Clay Feels Good
Unlike wax, clay doesn't feel too tacky or sticky to your fingers.
While hair clay is pretty thick and can be challenging to work through your hair, if you haven't used it before, it's also a lot easier to wash off your fingers.
Frequently Asked Questions About Hair Clay and Its Application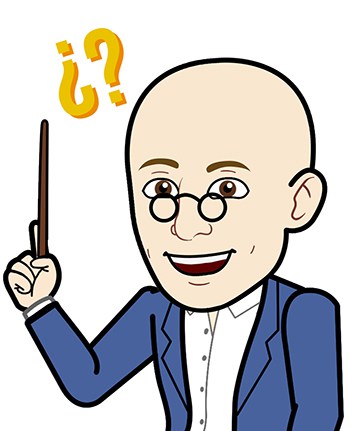 Now that we've shared our favorite hair clays with you, let us answer any questions you might have left before we send you on your way.
1. What Exactly Is Hair Clay Used For?
Styling your hair, of course, although the real answer goes a little deeper than that.
Hair clay is a specific type of hair styling product that can be used most effectively to achieve certain hairstyles or on certain types of hair.
As you might guess from the name, all hair clay products contain clay as the primary ingredient.
2. When and How To Wash Out Hair Clay
Hot water and a good shampoo are all you need to get rid of any type of commercial clay product.
Be sure to wash your hair thoroughly and scrub shampoo deep into your scalp to get rid of any remaining clay elements before you apply a fresh amount.
We put together a guide to the best shampoos for men if you need help finding a great hair-cleansing product.