It's not enough to just have amazing hair; you must maintain it with the best leave-in conditioners for men's curly hair.
But for some men, regular conditioner doesn't quite do the trick.
Curly hair or frizzy hair tends to fight back when you attempt to tame it or add in a styling gel.
Other hair might remain dry despite your best attempts to keep it hydrated throughout the day.
While a regular conditioner can be a great help, it's not the perfect solution for all men.
For some, a better choice is a leave-in conditioner.
This leave-in conditioner for men's formulas doesn't require you to rinse them out; instead, they provide all-day protection and can keep your hair looking and feeling excellent for hours after application.
If you've never found a good leave-in conditioner for your hair, you're in luck.
We did the research, so you don't have to.
Let's get into the best leave-in conditioners for men and go over some common questions you might have about what distinguishes these fantastic formulas from regular conditioners.
QUICK OVERVIEW: Best Leave-In Conditioners
Cantu Shea Butter Leave-In Conditioner

Improves hair growth and strength
Very affordable

VIEW ON AMAZON →

Tea Tree Hair and Body Moisturizer

Has many benefits and uses
Can double as a skin lotion

VIEW ON AMAZON →

Floyd's 99 Refresh Hair and Body Conditioner

Good fragrance
Makes it almost impossible for hair to become dry

VIEW ON AMAZON →

Renpure Coconut Whipped Crème Leave-In Conditioner

Moisturizes very well
Lots in the bottle

VIEW ON AMAZON →

ArtNaturals Argan Oil Leave-In Conditioner

Soothes the scalp
Affordable

VIEW ON AMAZON →

Moroccan Argan Oil Leave-In Conditioner

Repairs hair well
Stimulates hair growth

VIEW ON AMAZON →

John Frieda Frizz Ease Daily Nourishment Conditioner, 2-Pack

Great for common hair frizz
Makes hair shine and look better

VIEW ON AMAZON →

Aussie Leave-In Conditioner Spray, Triple Pack

Smells fantastic
Lots in the purchase

VIEW ON AMAZON →
Use the table of contents below to jump to the sections most important to you.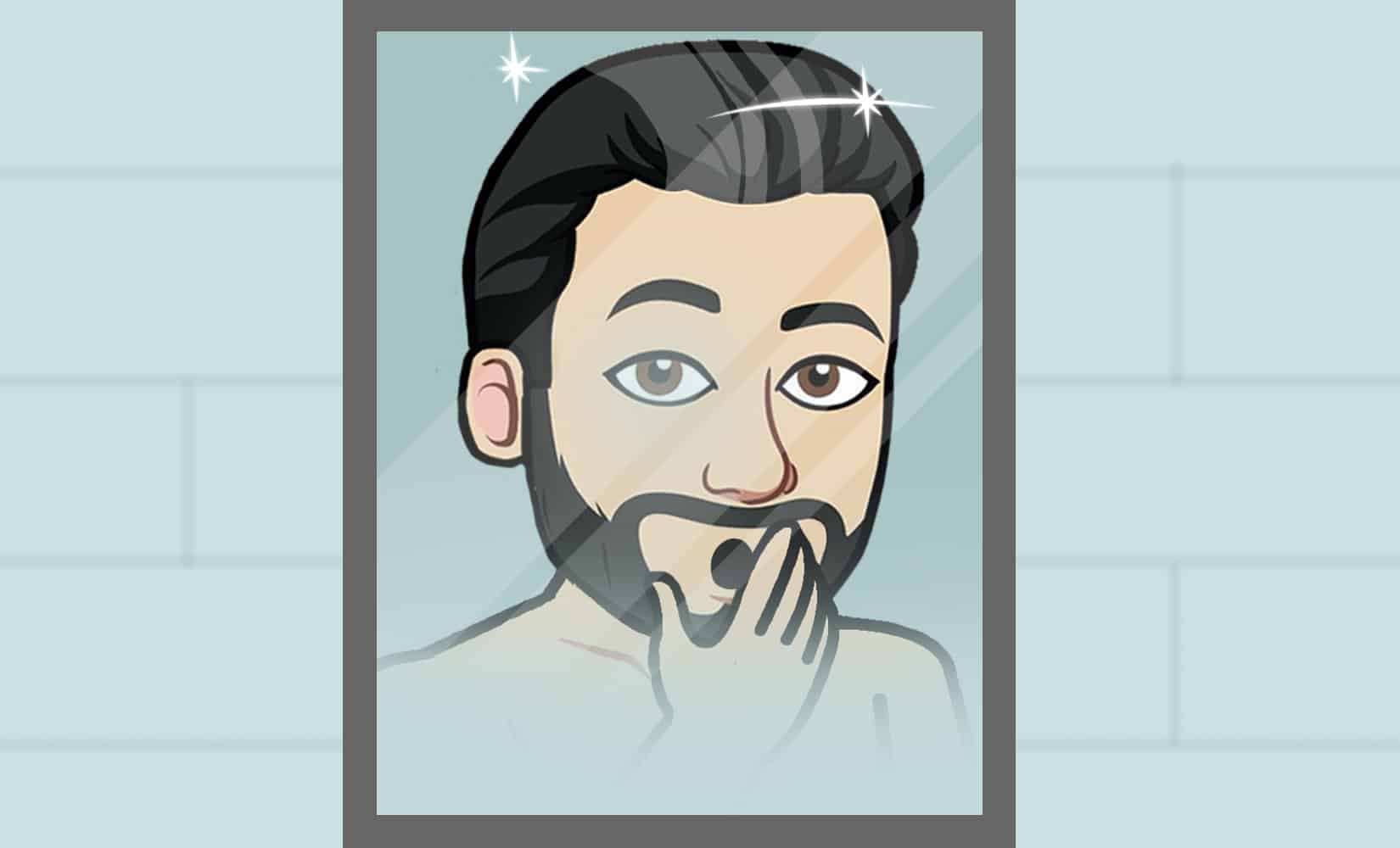 ---
Best Leave-In Conditioners for Men of 2023 Reviewed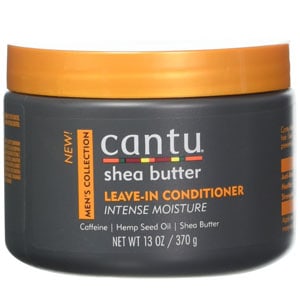 This conditioner has a simple but effective formula and uses the rare ingredient caffeine to excellent effect.
Specs
Who Is It Best For?
This leave-in conditioner is great for men with curly hair, and particularly guys who'd like to grow more of it.
Key Features
This conditioner is simple, possessing only a few ingredients, but its effects are quite noticeable.
The presence of shea butter gives the conditioner a smooth feel to your fingers, and it helps it maneuver to the bottom of your hair roots despite its overall thickness.
The shea butter also helps to moisturize your hair effectively.
It's combined with hemp seed oil, which increases your hair's moisture retention, and which improves hair strand elasticity.
Our testers found that this combination was particularly effective for curly or wavy hair since it effectively made all the hair strands much more manageable.
The formula also comes with caffeine.
Not only does this provide a very minor (but noticeable) energy boost, but it also encourages hair growth and strength.
You'll find that your hair grows thicker and faster after you've applied this conditioner.
Overall, it's a highly affordable and super-effective conditioner that's an excellent pick for men with curly hair.
In fact, it's possibly the best leave-in conditioner for men with curly hair.
However, the fragrance that this conditioner gives off is questionable at best.
Not only is it hard to identify, but it's quite thick and isn't the most pleasant to be around.
We'd definitely recommend that you cover this fragrance up with something else, even if it's just a good deodorant.
Check out the hundreds of customer reviews here on Amazon.
---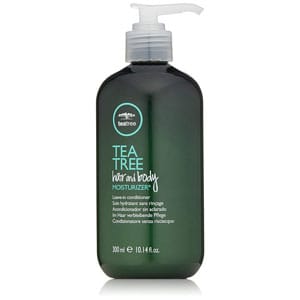 This conditioner is great for the hair, but it has added benefits to the skin on your body as well.
Specs
Who Is It Best For?
This is good for men who enjoy versatile, multi-use products, although using this for both hair and body skin will result in an empty bottle rather quickly.
Key Features
This is a unique conditioner as it can be used for both your hair and body all at the same time.
While it's meant to be left in your hair, it can also be spread to your skin to provide you with even more benefits.
For starters, its essential oil formula soothes the scalp and improves moisture retention for your hair.
That makes it a great pick if you have dry hair and want to stop your strands from splitting or suffering damage from a dry climate.
But the essential oils also help to repair hair damage and inspire further hair growth.
Your hair will become softer and feel a lot more manageable, and any curls or waves will become ironed out after just one use and a few minutes.
It's an excellent choice for pairing with hair styling products.
When spread to your skin, you'll find that the conditioner acts as a kind of moisturizer for your body.
It's not recommended for use with the face, but for your hands, it's an acceptable alternative to dedicated hand lotions.
In addition to all these benefits, this conditioner is imbued with a noticeable but not overpowering fragrance of peppermint.
It's fine by itself, but it can also be easily covered up by another fragrance if you so choose.
The bottle size is, unfortunately, a bit small.
Plus, the dispenser cap tends to jam or break; our testers had a few times when it didn't provide the lotion immediately.
Aside from these downsides, it's a great example of an effective conditioner.
Check out the thousands of customer reviews here on Amazon.
---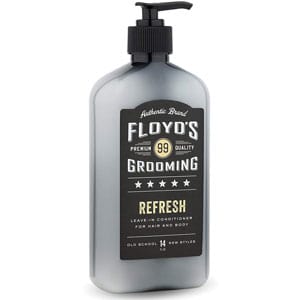 This excellent conditioner is packaged in a stylish container and has some excellent moisture-retaining properties.
Specs
Who Is It Best For?
This is one of the best leave-in conditioners for men with dry hair, hands down.
Key Features
This versatile formula has a few great ingredients that work in tandem to provide great benefits.
It has shea butter, a known emollient that moisturizes your hair and the skin of your scalp.
This is soothing enough that our testers would recommend it for men with sensitive hair and scalps, especially since there are also several essential oils present to soothe the skin even further.
These oils are made even more effective than Aloe Vera.
This increases the soothing sensation even further and makes it almost impossible for your hair to lose moisture over time, even in an arid environment.
But that's not all!
This conditioner has peppermint oil, which refreshes your skin, and which gives it a noticeable but appreciable masculine scent.
To our testers, it was one of the best leave-in conditioners for men's curly hair that they tried out.
Few products can refresh and revitalize the way that this formula does.
They loved the bottle, too; it looks like something out of a mechanic's garage, marking it as clearly masculine for anyone who steps into your bathroom.
While it has tons of benefits, it has one major negative.
It tends to leave a slightly greasy residue on the hair that already suffers from excess oil.
Maybe the garage aesthetic was carried too far during development.
In any case, it's not recommended for men with oily hair.
Even guys with healthy hair may find that this stuff is simply too slippery for their liking; in this case, something thicker or without as much oil is the way to go.
Check out the hundreds of customer reviews here on Amazon.
---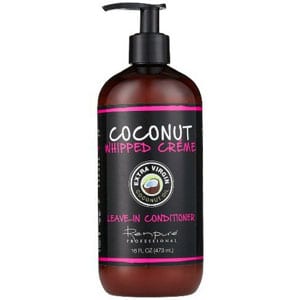 This leave-in conditioner uses elements of coconuts to excellent effect.
Specs
Who Is It Best For?
This is a great leave-in conditioner for men with dry hair above all other types.
Key Features
This leave-in conditioner for men is a simple formula that focuses on elements extracted from the coconut.
Its primary element is coconut oil; this attaches to your hairs rather quickly and imparts its beneficial side effects after only a few minutes.
You'll see your hair start to take on a fuller color and look healthier after only a short amount of time.
The unique microstructure of coconut oil can penetrate the cuticle layers of your individual hair strands and deliver its moisture and nutrients more quickly than many other essential oil types.
The coconut oil is also exceptional for sealing in moisture, so this is an excellent conditioner for men who frequently work in dry climates.
Coconut water is used as the primary carrier liquid.
This combines well with the natural coconut oil, and coconut water absorbs into your hair quickly as well.
Even if you have dry hair, you'll find that it suddenly turns moist and light once you've applied this conditioner.
It is one of the best leave-in conditioners for men's curly hair and dry hair or crinkly hair.
Men with curly hair can also take advantage of this formula since it'll make your hair a lot more manageable and easier to style.
You get 16 ounces of the product for a very affordable asking price.
Out of all its aspects, the only possible downside is the thick coconut fragrance that hangs around the cream as you spread it through your hair.
Without a counteracting fragrance of your own, you might smell a little too much like coconut for your liking.
Still, there are far worse things to smell like!
Check out the thousands of customer reviews here on Amazon.
---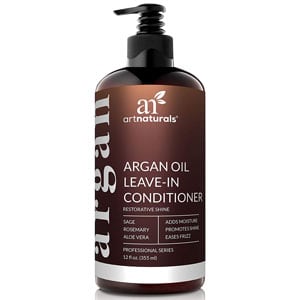 This conditioner has a select series of great ingredients that make it versatile and practical for almost every use.
Specs
Who Is It Best For?
It's a great all-around leave-in conditioner for maintaining great hair that doesn't suffer from one issue in particular.
Key Features
This conditioner uses argan oil as its primary ingredient to deliver a huge host of beneficial effects to your hair.
The oil and other ingredients combine well to wash away all the excess oil produced by your follicles; this prevents the formula from making your hair greasy, even if you already suffer from oily hair.
But it also does excellent work when it comes to healing your hair fibers and preventing them from becoming damaged from daily wear and tear.
The Aloe Vera massages your scalp and keeps things soothing, so you don't experience irritation when the conditioner settles in your hair.
It also keeps your hair fibers moisturized throughout the day.
This effect is amplified since the leave-in conditioner continues to work hours after you've applied it.
This conditioner even helps make your hair look younger and healthier than it did before.
Over time, your hair will appear naturally shinier and lighter, rather than flat and dull.
Men with any type of hair can benefit from this formula thanks to its high-quality ingredients.
However, it's a bit on the thicker side in its feel, despite being a cream instead of wax or paste.
This can make the conditioner a little overwhelming if you have thin or wispy hair, and you might want to go with a misting type of conditioner in this case.
It also has a reasonably overpowering "hair spray" smell that's hard to nail down precisely.
It's not a deal-breaker by any means, but you'll probably want to cover up the fragrance with something of your own choosing.
Check out the thousands of customer reviews here on Amazon.
---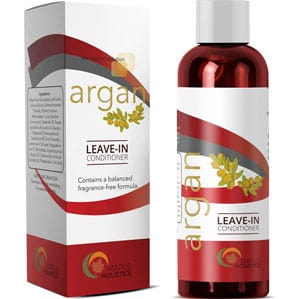 This leave-in conditioner has a complex formula but does fantastic work with each ingredient.
Specs
Who Is It Best For?
This is excellent for men who need a versatile conditioner that can handle a lot of needs consistently.
Key Features
This leave-in conditioner has one of the more complicated formulas our testers experienced during their review process.
It combines many essential oils, vitamins, and even keratin protein to create an all-encompassing cocktail that provides tons of benefits to your hair.
It can keep your hair moist even if it's dry and prevent your hair from losing more moisture throughout the day.
But it'll also do great work when it comes to repairing damaged hair strands and preventing your hair from breaking in the future.
You'll definitely see your hair start to look and feel fuller and thicker thanks to the presence of vitamins and the crucial keratin protein.
Keratin is the protein that usually makes up your hair strands, so adding more of it allows your hair follicles to grow new hair strands that are better than the ones they made previously.
All the essential oils help you trap moisture in your hair and deliver a vaguely fruity fragrance to the conditioner as a whole.
You only get 8 ounces for your purchase, however, which is the biggest downside considering the comparatively high asking price.
But we still think this is an excellent choice if you're in the market for overall quality.
Check out the hundreds of customer reviews here on Amazon.
---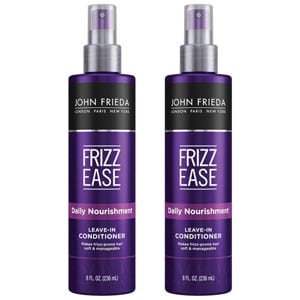 This leave-in conditioner for men comes in a two-pack with a fine mist formula.
Specs
Who Is It Best For?
This is ideal for men with frizzy or crinkly hair that isn't quite tangled enough to count as "curly."
Key Features
This two-pack has one of the best leave-in conditioners that our testers found for overall frizzy hair.
It contains a ton of different vitamins to stimulate good hair growth and improve the structure of your hair strands.
At the same time, green tea extract is mixed into the formula to stimulate your hair strands and make them more flexible and malleable without causing them to break.
In this way, the men's leave-in conditioner works to calm down your hair and make it manageable without causing your hair strands to lose their thickness or strength.
Due to the green tea extract, your hair will look a little glossier than before and will definitely look smoother.
Since this is a spray conditioner type, it feels light when applied and only requires a few seconds to mix into your hair thoroughly.
It's not likely to make your hair flat due to its low weight.
Therefore, this two-pack is the best leave-in conditioner for men with fine hair that we've found.
This pick also represents excellent value for money since you get two bottles for one affordable asking price.
However, its powers are not quite as effective as those needed to handle truly curly hair.
Men who have curly hair will need a thicker and more potent leave-in conditioner to adequately manage their wilder hair shape.
Check out the hundreds of customer reviews here on Amazon.
---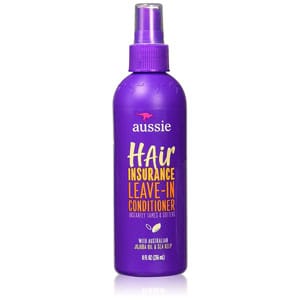 This three-pack has a cool bottle, a better scent, and a decent formula for frizziness.
Specs
Who Is It Best For?
This leave-in conditioner is a great portable pick or the right choice for men who don't need too much protection against dryness.
Key Features
This leave-in conditioner also comes in spray bottles, and you get three for your purchase.
Each bottle has a formula that mixes Australian jojoba oil and sea kelp.
The jojoba oil keeps your hair from drying out, and it'll improve the consistency and malleability of your hair strands without compromising their strength.
However, our testers did find that this oil alone is not enough to compete with some hair conditioners that are designed to maximize hydration.
While this formula can work for some men with dry hair, it won't be enough for others.
At the same time, the sea kelp included in the formula helps to soften and smooth your hair, which can be advantageous for men with curly or wavy locks.
It can even protect your hair from damage to a decent extent, although the lack of serious vitamins means that it isn't the best leave-in conditioner for growing thicker hair.
As a bonus, this condition or have one of the best fragrances that our testers smelled: citrus and florals.
It's just interesting enough to set it apart from the typical hairspray smell that many leave-in conditioners default to, but it's still masculine enough that you might consider leaving it around instead of covering it up with another artificial scent.
Check out the hundreds of customer reviews here on Amazon.
---
Things To Consider When Buying Best Leave-In Conditioners for Men
When you're looking for the best leave-in conditioners for men, try to keep these significant aspects in mind.
1. Hair Type
---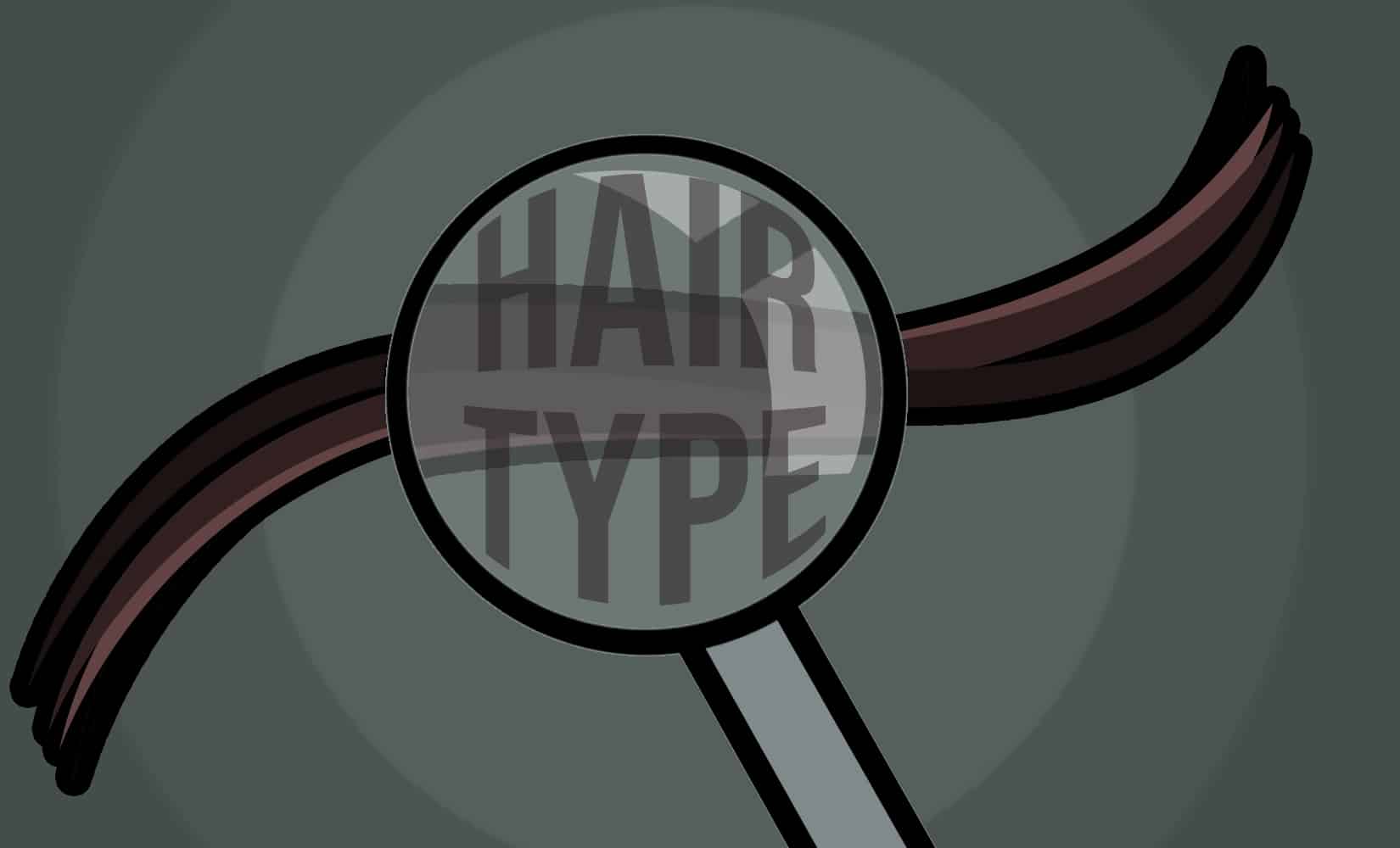 While all the best leave-in conditioners for men's curly hair can be helpful to some extent, certain hair conditioners will be better for certain hairstyles as opposed to others.
In fact, to get the best results, you should always try to match up your type of hair with a leave-in conditioner that is specially formulated to do its best work with that type of hair.
Lots of men have dry hair, either as a result of genetics or their work environment.
Hair can become dry either due to a lack of nutrition or hydration, which indicates a problem with your hair follicles, or just from being in a dry climate for an extended period.
Winter months bring about hair that is drier in both men and women because there's less moisture in the ambient environment overall.
While dry hair by itself is not necessarily a bad thing, overly dehydrated hair can become brittle and more susceptible to damage and splitting.
Splitting or damaged hair looks terrible and can lead to further problems down the road.
Eventually, damaged hair can spread throughout your scalp and cause your hair to thin prematurely.
Basically, it's a good idea to make sure that your hair is thoroughly cared for and adequately hydrated as much as possible.
There are plenty of conditioners and quality hair moisturizers for men, thankfully, which have elements and ingredients specially formulated to help your hair strands retain moisture and prevent your hair from losing water as you go about your daily activities.
Lots of the best leave-in conditioners for men's curly hair are formulated to work with dry hair and have plenty of essential oils and vitamins, as well as other nutrients, and this is not ideal for all hair types.
You can also opt for a water-based leave-in conditioner.
Many men suffer from wispy or thinning hair types, even if they haven't reached the age when they'd expected.
Your hair can thin either from accumulated damage or from a lack of proper nutrition.
In either case, the best leave-in conditioners for men's curly hair can help you recover your fine hair and inspire your hair follicles to produce thicker and healthier strands than before.
While the best leave-in conditioners for men's curly hair can't necessarily regrow your hair if you've gone totally bald, they can bolster the hair that remains on your head and prevents further thinning from happening.
You might also just have unlucky genetics and be suffering from early baldness as a result.
Still, this best leave-in conditioner for men's curly hair is designed to inspire hair growth and provide plenty of vitamins and minerals that can be beneficial.
It's better to have the hair that you do have left looking amazing than retreating while looking wispy and limp.
The best leave-in conditioners for men's curly hair are formulated for thinning hair and will be high in nutrients and vitamins above all other elements.
Men also frequently suffer from greasy or oily hair.
This could be a natural occurrence as a result of your genetics, but more often, it's because you are over-shampooing your hair.
You see, your hair follicles naturally produce a healthy oil that helps to maintain hair strand health and prevent your hair from losing too much moisture.
While shampoo is a necessary aspect of good hair hygiene, shampoo is also designed to get rid of all aside from hair on your head.
This includes those natural healthy oils.
Usually, shampoo can't get rid of too much oil to cause a problem.
But overenthusiastic shampooers can accidentally get rid of too much healthy oil and cause your follicles to produce excessive oil as a defensive reaction.
In any event, there are best leave-in conditioners for men's curly hair that is perfect for oily hair.
In most cases, they won't have quite as many essential oils as other conditioner products.
This is, of course, to prevent exacerbating your oil problems.
You may also find leave-in conditioners with acidic ingredients to help negate extra oil between your hair strands.
What's good about the best leave-in conditioners for men's curly hair as opposed to other conditioner types is that it remains in your hair throughout the day, so they will stop your hair from turning oily as the day progresses.
Countless men have difficulty finding good hair care or moisturizing hair products for curly or wavy hair.
Thankfully, the best styling conditioners are available for this kind of hair.
It's a rare thing to find a bottle that can't help you straighten out and manage unwieldy or rebellious hair.
Finally, you may have sensitive hair or, more accurately, a sensitive scalp.
Some men simply have more sensitive skin than others or may have a scalp that reacts negatively to many of the synthetic ingredients commonly used in conditioner products.
In this case, you should try to find the best leave-in conditioners for men's curly hair that uses all-natural ingredients, or which have lots of soothing essential oils.
In most circumstances, essential oils can calm down the skin on your scalp and prevent it from becoming inflamed or irritated as you apply conditioner.
Finding the right conditioner for a sensitive scalp is critical since you won't be washing this conditioner out of your hair soon after application.
Other scalps are sensitive due to an abundance of dandruff.
Dandruff is basically a condition where you have too many dead skin cells and dried skin flakes that pile up on the surface of your scalp and prevent proper hair growth or oil production.
Clearing away these dead skin cells and curing your dandruff will go a long way toward making your scalp feel better.
Once you find the right conditioner formula, you'll find that your scalp feels a lot better than before and may even be less itchy as a result of less dandruff.
2. Ingredients
---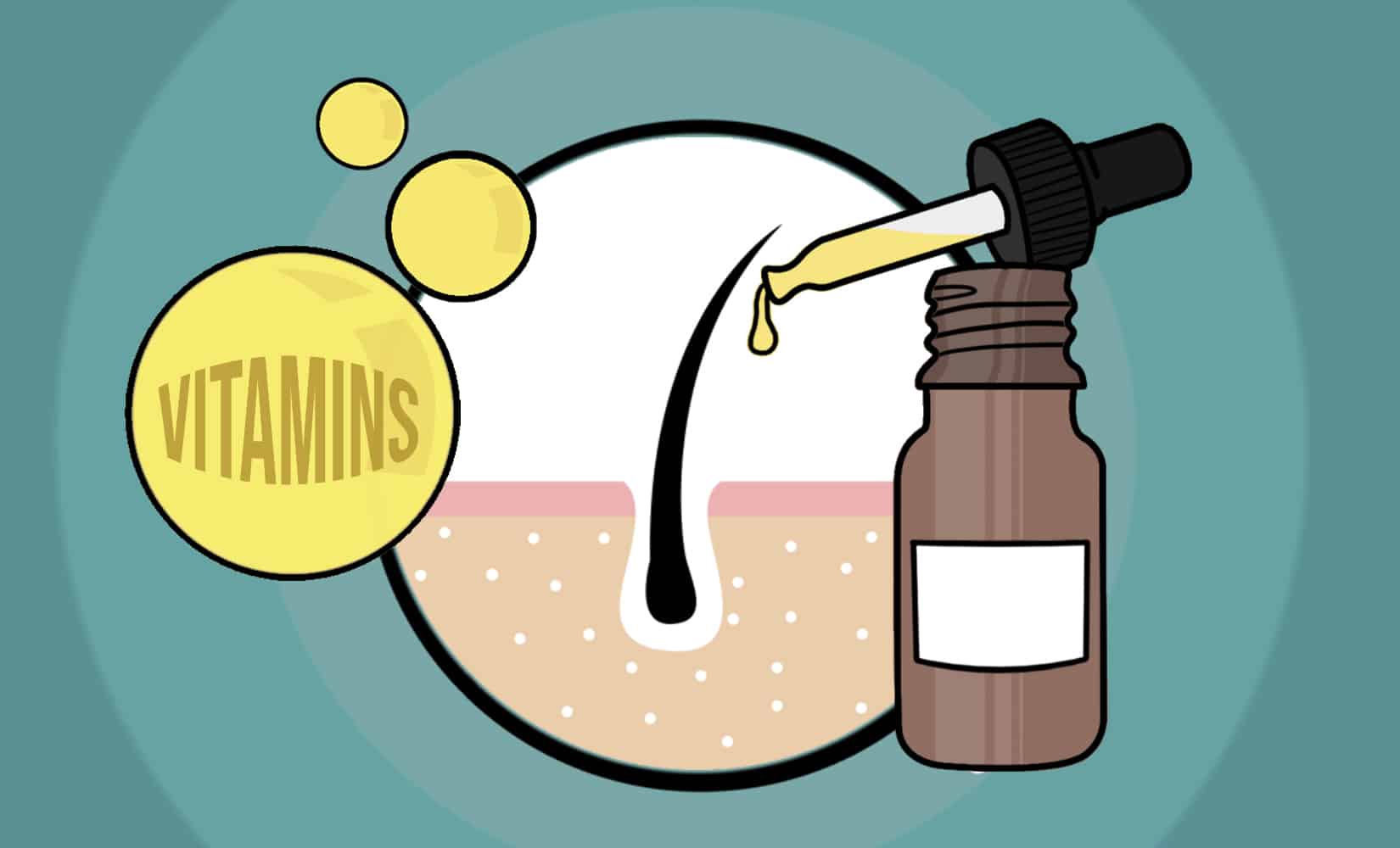 Leave-in conditioners can be made with all kinds of ingredients.
Which exact ingredients are packed into your conditioner bottle that can give you an idea of its properties and appropriate uses?
By far the most common conditioner ingredients across all types, essential oils come in many different names and styles.
You can always identify them by the "oil" mentioned in their name.
In a conditioner, essential oils give the formula a soft, buttery sensation and are part of what helps the formula move freely through your hair strands.
Essential oils can provide several advantageous effects on your hair.
For one, they often provide great nourishment for your hair follicles and the overall shafts of individual hairs.
But they'll also play a significant role in keeping your hair from becoming dehydrated.
Overall, essential oils are versatile ingredients that you should look for in any condition or product.
However, men with oily hair will want to avoid leave-in conditioners that have too many essential oils, since they might make their excessive oil issue worse.
Only purchase a conditioner that has lots of essential oils if there is a counteracting ingredient, such as citric acid.
Along with essential oils, most conditioner formulas will have plenty of vitamins and minerals.
Since one of the chief purposes of conditioner products is to nourish and revitalize your hair, vitamins and minerals are always a necessity.
Vitamins E and B are noteworthy for their significant effects across all types of hair.
You may also find several excellent minerals that can help your hair remain hydrated or eliminate excessive oil coming from your overworked follicles.
Next up is hydration.
These are things like hyaluronic acid or Aloe Vera.
These prevent your hair from losing too much moisture in dry climates or after lots of sun exposure.
But they can also be essential ingredients to seek out if you have a sensitive scalp.
Aloe Vera, for instance, is quite soothing like many of the essential oils we mentioned above.
It can help make a conditioner product more palatable to your scalp if you're in the beginning stages of testing out a new conditioner.
Look for hydrating ingredients if you have dry hair or if you plan to use the best leave-in conditioners for men's curly hair.
The best leave-in conditioners for men will remain in your hair for most of the day, and ones without enough hydrating elements run the risk of drying out your hair by accident if you're already in a dry climate.
Finally, you should also try to find emollients like shea butter and similar ingredients in the top-tier hair conditioners.
These provide several benefits, such as improving the feel of the conditioner formula or making it stick better to your scalp for the duration of its effects.
3. Thickness
---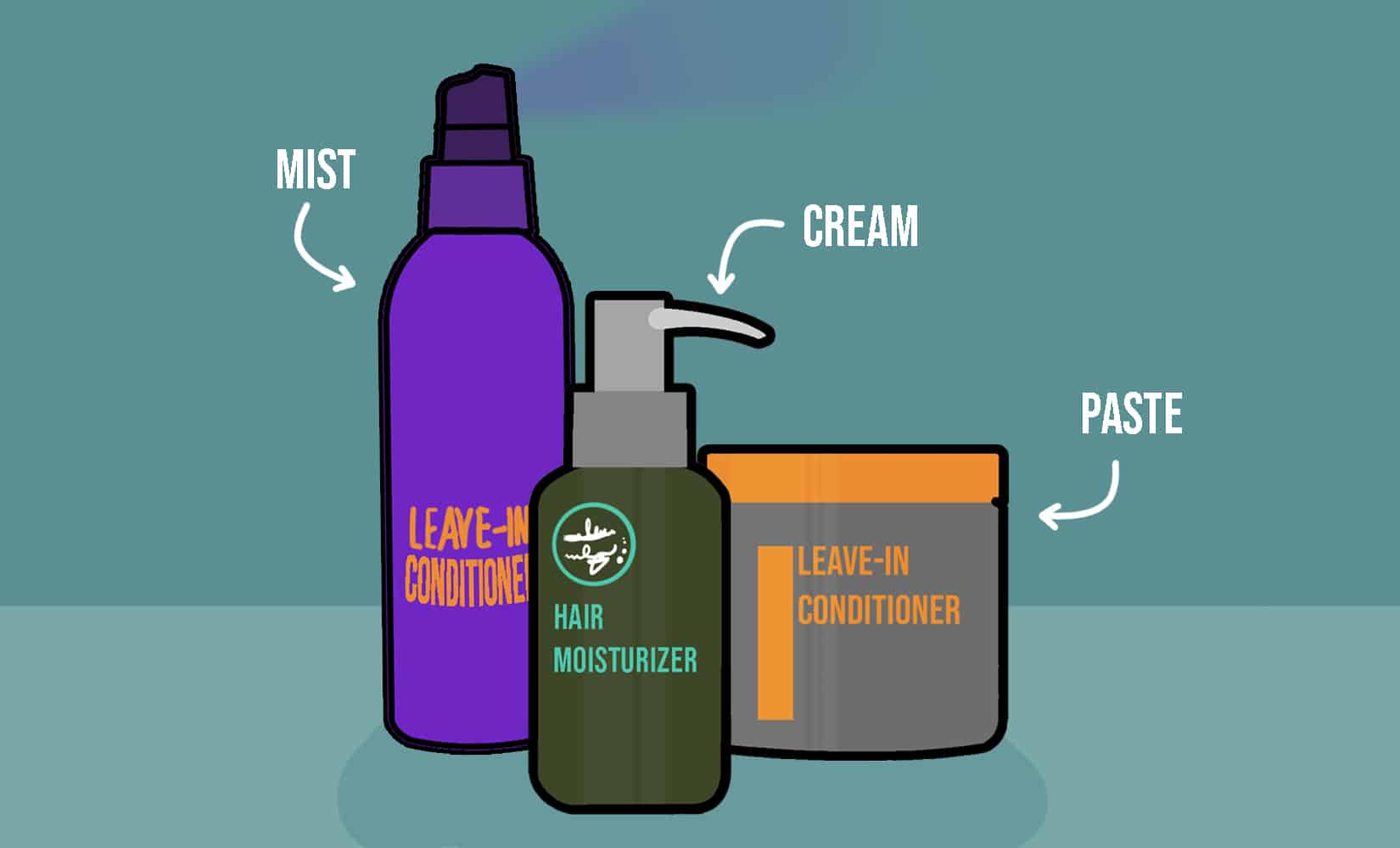 You'll find that the best leave-in conditioners for men come in three main consistencies or thicknesses.
These are the lightest and most comfortable to apply out of all three types.
Mist best leave-in conditioners for men usually come with a spray bottle and typically require a few squirts of the applicator cap after you've dried your hair.
You still have to run your fingers through your hair to effectively spread the conditioner down towards your hair roots, but there's no denying that this is the quickest and most convenient type of conditioner, especially for men on the go.
This is an excellent type of conditioner for men with shorter hair since they don't need as much conditioner to spread the stuff fully throughout their scalp.
Next up is cream leave-in conditioners.
This is much thicker than mist conditioners and is usually squirted onto your call in about quarter-sized amounts.
You rub it between your hands and then spread it through your hair.
This type of conditioner is easy to spread but is much more suitable for men with slightly longer hair who need to apply plenty of the product across all their strands to reap maximum benefits.
Then there's a paste leave-in conditioner.
This usually comes in a shorter tub, as it's quite thick and is often compared to wax in terms of its thickness and feel.
You don't need to use much, but you usually need to spread it between your fingers before you can easily apply it to your hair.
Paste conditioner is excellent for men with long hair, although you may have difficulty getting the product all the way down towards your roots since it's quite sticky and will want to attach itself to your hair strands closer to the top.
Overall, there's no one type of hair conditioner that is necessarily better than the others.
But they do feel quite different when you apply them, so keep this in mind before you make a final purchase.
Besides, keep in mind that all three types of conditioners will be thinner than most other conditioner types.
Rinse-out and deep conditioner formulas are much thicker than most leave-in conditioner formulas.
4. Fragrance
---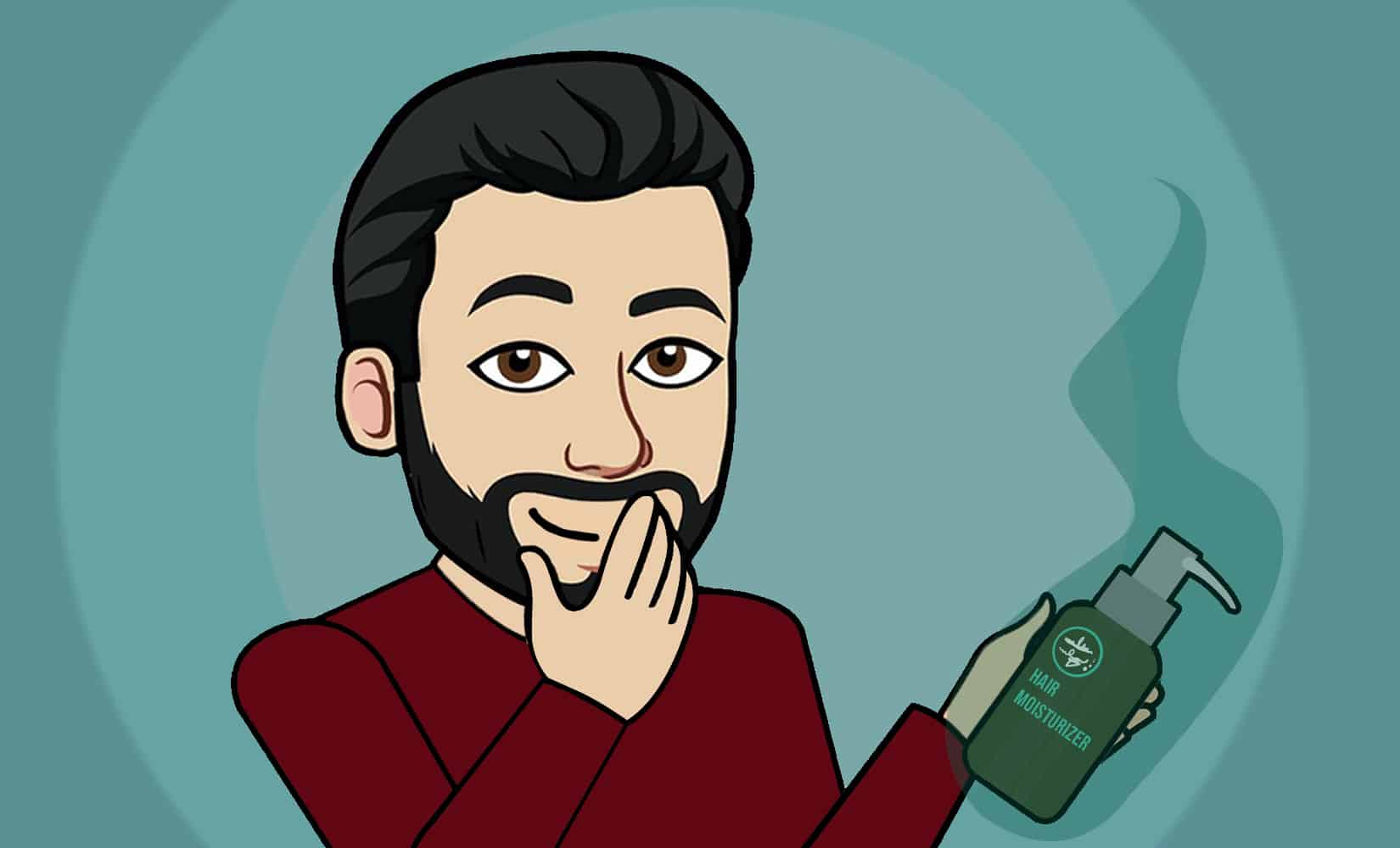 Also, check to see the fragrance that will be left behind by your leave-in conditioner.
These fragrances are typically noticeable even from a fair distance away, so they might mess with your plans if you want to use a specific scent such as cologne or hairspray.
Thankfully, most hair conditioner fragrances are fresh and masculine, such as peppermint or occasionally more adventurous scents like citrus.
While these smells aren't necessarily negative, they could overwhelm your chosen scent, such as that imposed by your deodorant or shampoo.
Other leave-in conditioners may have no fragrance at all, meaning you don't have to worry about this aspect whatsoever.
Whichever kind you prefer, just be sure to note the fragrance that a given conditioner product has (if any) before finalizing a purchase.
5. Amount
---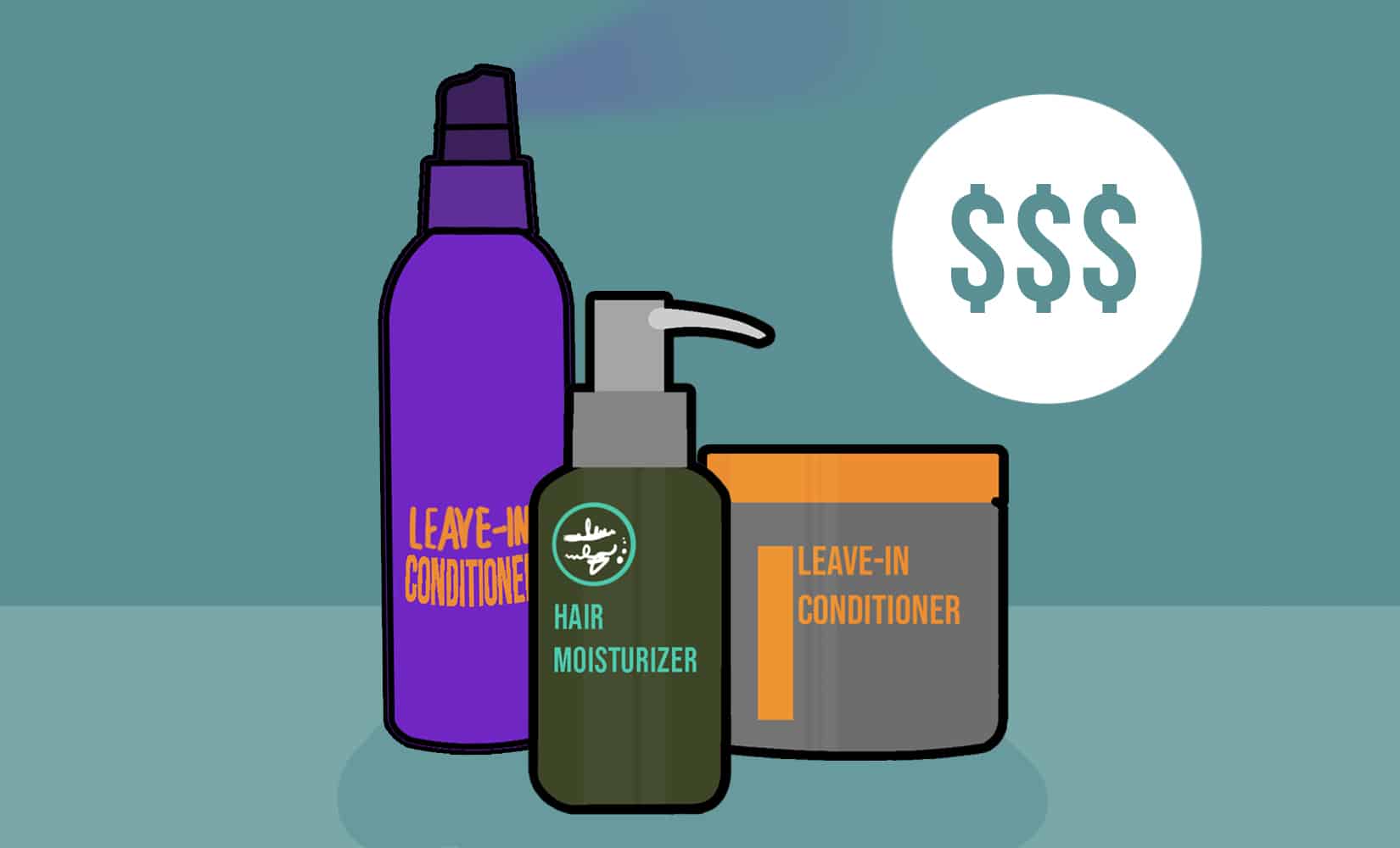 Finally, the amount of hair conditioner you get with your purchase matters a great deal.
Most conditioner bottles have between 8 and 16 ounces; this is the gold standard you should always look for, although rare bottles will have more or less.
Some of the highest quality leave-in conditioners may have less product but better ingredients and vice versa.
Frequently Asked Questions About Leave-In Conditioners
Now that you've selected a new leave-in conditioner (or at least have a good idea of what to look for), you might still have a few lingering questions that we'd be happy to answer.
1. What Does Leave-In Conditioner Do?
Leave-in conditioners add moisture to the hair while also protecting it from damage and detangling the strands.
Leave-in conditioners can benefit nearly any hair type — curly or straight, natural or color-treated — but they may be especially beneficial if you have dry, damaged, or frizzy hair.
2. What Is The Difference Between Regular And Leave-In conditioners?
So, what is the real distinction between the two? The purpose of a leave-in conditioner is to rehydrate your hair in between shampoos.
After shampooing, a regular conditioner is utilized to rehydrate and strengthen your hair.
3. How To Use Leave-In Conditioners for Men
So, what's the best way to use a leave-in conditioner to ensure that you're getting the best benefit?
After a shower, gently towel-dry your hair to remove excess water.
Apply leave-in conditioner according to the bottle's recommendations.
Use your fingers or a wide-tooth comb to gently comb through your hair. The crown of your head should be avoided.
Allow your hair to air dry or continue styling as usual.
4. Will Leave-In Conditioner Make My Hair Feel Bad?
Leave-in conditioner, according to the manufacturers, may encourage healthy hair growth by keeping the product on your hair for longer and providing a heat protection barrier before blow-drying.
5. How Long Should Leave-In Conditioner Be Left Alone?
After applying, you only need to let the leave-in conditioner sit for a few minutes before you can go ahead and use a styling gel or cream safely.
Once applied, the leave-in conditioner will remain active for about a day and doesn't need to be washed out of your hair before you go to bed that night.
6. Is There A Big Difference Between Men And Women's Leave-In Conditioners?
No, not really!
Some conditioners for women may have some extra ingredients to double down on hair strength, the most significant difference between gendered conditioners is the fragrance.
Women's conditioners usually have fruity or flowery scents, while masculine conditioners will have peppermint or "manly" scents like cedarwood or bourbon.
7. Can You Use Hair Styling Products With Leave-In Conditioner?
Absolutely!
Many men with frizzy or curly hair can only use hair styling products effectively after they've calmed their hair down with a good leave-in conditioner.