Looking for the best hair removal for men creams, sprays, or similar products to keep your back, chest, armpits, legs, and pubic region hair-free?
We have had our experts test and review all of the best hair removal for men creams, sprays, waxing kits, sugaring kits, and Epilators to come up with this definitive list of the best hair removal products for men.
QUICK OVERVIEW: Best Hair Removal for Men
Nair Men Body Cream Hair Remover

Lasts days longer than shaving
Effective on coarse, thick hair

Best Waxing and Sugaring Kit

BodyHonee All Natural Spa Wax

Remain hair-free for up to 8 weeks
Water Washable

Emjoi AP-18MS Emagine Epilator for Men

Dual Speed Control
Removes hair from the root
We have ranked the best hair removal for men products based on the following criteria:
Effectiveness (how well it removes the hair)
Safety (probability of irritation or other adverse reaction)
Ease of use / Comfort
Use the table of contents below to jump to the sections most important to you.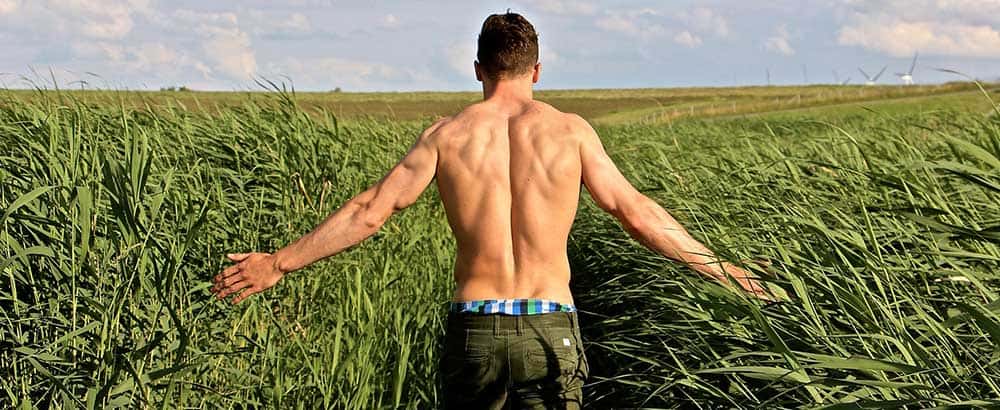 Method 1: Hair Removal Creams (Depilatories)
More commonly known as a hair removal cream for men, depilatories use chemicals that dissolve the protein of the hair so that it separates from the skin and can be wiped off.
The good thing about the best hair removal cream is that they are quite quick and easy to use.
However, some of them can also cause itching and burning sensations, so they are not always the best idea for men with sensitive skin or use on sensitive areas such as around the genitals.
If you decide on this option, don't forget to do a patch test on a small area of your skin to see how your skin will react.
Only when you're sure that you won't experience any side effects apply the cream to large areas of the skin.
If a rash occurs, visit your dermatologist.
Still, they are generally quite cheap and effective and therefore are one of the best hair removal for men options out there for removing excess hair from your back, chest, legs, underarms, and other body parts.
Plus, compared to shaving, the results will last much longer, as the hair regrowth typically won't start for around a month or so, and even then, you won't have as much hair growth.
While most depilatory creams are designed for women, below you'll find information on three products explicitly designed to meet the challenges of removing the coarse hair or thick hair most men have.
To use these products, all you need to do is apply a thick layer to the desired area, wait a few minutes and then wipe the cream and hair off with a towel or hop in the shower to rinse it off— the way to hair-free skin is that simple.
But even the best hair removal for men depilatories may not be your thing, whether it be due to the maintenance requirements, skin irritation, etc.
If so, you may want to trim your body hair to keep it at bay, but then you will need to get comfortable with hair growth.
If this sounds more up your alley, check out our list of the best body hair trimmers.
---
Best Hair Removal Creams for Men of 2023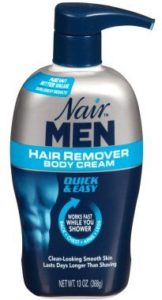 One of the leading names creating the best hair removal for men creams, Nair now makes an excellent men's depilatory cream that many guys swear by.
While we wouldn't recommend it, numerous reviews mention men even using it on their balls.
---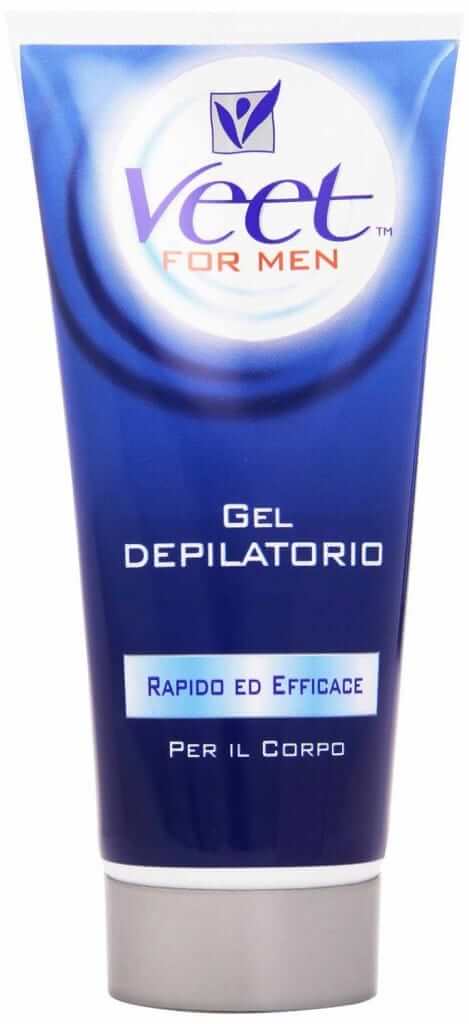 Another one of the most trusted names in hair removal creams, Veet for Men gel crème is one of the best hair removal for men creams out there!
This hair removal cream for men will definitely get the job done and leave you with smooth skin, but many men report feeling a bit more pain and burning than with other creams.
While we've come across reviews of men saying that the Nair products worked well with genital hair removal without any unwanted pain, it seems that almost every man who's tried it with Veet has lived to regret it—so do yourself a favor and choose a different method if smooth genitals are your ultimate goal.
---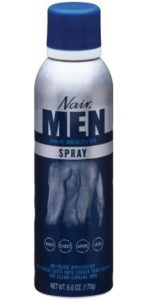 This product is quite similar to the Nair Body Cream hair remover, except that it comes in a convenient spray form that makes it much easier to get at those hard-to-reach areas, making it the best hair removal for men method to remove pubic hair.
You'll no longer need to get help to remove that stubborn back hair, as you can simply spray it on, wait a few minutes and then shower to rinse the spray and hair off.
---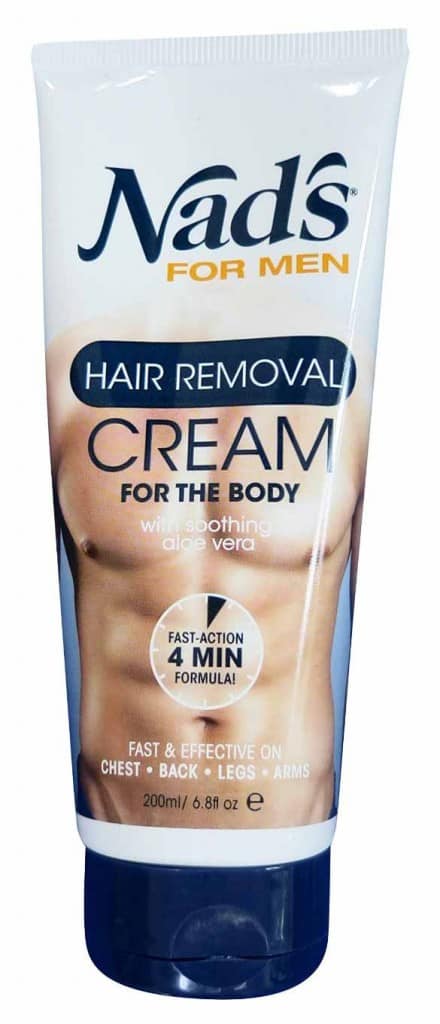 We don't really know what to say about Nad's hair removal cream for men.
While it definitely gets the job done, it also has quite an overpowering smell that puts many men off using it, that said, it is also a great pubic hair removal cream because of its effectiveness.
In men pubic hair tends to be coarser, hence this product would help to get the job done fairly easily.
Still, we do like that it includes aloe vera, which seems to prevent most of the pain that we typically associate with depilatories.
So if you're more pain sensitive, this could be the best hair removal for men method for you!
---
Method 2: Waxing and Sugaring Kits
If you're looking for a more permanent hair removal solution or are interested in eliminating the hair from those most sensitive areas, waxing or sugaring is probably your best bet.
While you could go to a salon to get it done, we find that most men are quite hesitant about this, both due to embarrassment and the often quite high priced.
For this reason, we recommend giving one of these waxing or sugaring kits a shot and trying it for yourself at home.
While it may sound painful, it's actually not nearly as bad as you'd think (even when waxing your balls), especially compared to using the best hair removal cream on your sensitive skin spots.
Out of all the best hair removal for men methods, we find waxing to be at the top, both due to how long the results last, and because it's really the only method that is acceptable for use on the entire body.
---
Best Waxing and Sugaring Kits for Men
---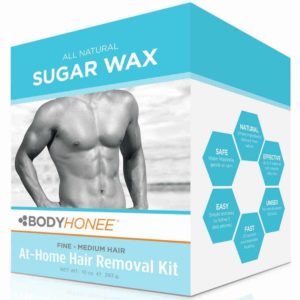 BodyHonee produces an excellent all-natural spa wax kit that can give you salon-quality results in the comfort of your own home.
The product is actually designed for both men and women, but we find that the extra strength kit is perfect for removing thicker and coarse hair as many men have on their chests and backs.
Still, if you have thinner or softer hair, you could always go with the slightly cheaper regular kit.
We really like the fact that this product is all-natural, and we have found it to be one of the best hair removal for men waxing kits around.
All you need to do is microwave the wax for a minute, spread it on with the spatula, and then apply the waxing strip and yank the hair out.
---

Sugaring is a very similar process to waxing, but it uses a sticky sugar substance to grab hold of the hairs instead of wax.
It is generally considered much less painful than waxing, but it is also less effective against thick or coarse hair.
With the Shobha Sugaring Kit, you can get a salon-quality sugaring job in the comfort of your own home and for a fraction of the price—making it an excellent choice and one of the best hair removal for men methods.
However, keep in mind that the sugaring gel is extremely sticky and can make a mess if you're not careful.
---
The final type of men's hair removal options we'll discuss today are mechanical epilators, which are basically small electronic machines that use spinning discs to grab hold of the hair and yank it out by the root.
Sounds painful, right?
But if you are a bit pain tolerant, this can be one of the best hair removal for men methods for you.
Well, it definitely can be, but there are, nonetheless, many men who swear by it.
Plus, it's not really any more painful than waxing.
Mechanical epilators can be a quite quick and easy option, but they generally don't work so well on shorter hairs, and they often leave stray hairs behind.
---
---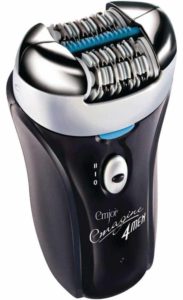 The first and only (as far as we're aware) epilator designed for men, the Emjoi Emagine, is definitely the product we would recommend if you plan on going this route making it well, the only best hair removal for men epilator.
While it's not the cheapest option, it seems quite well built and should last for a long time.
Still, the reason we chose this one over the many unisex epilators is that it features 72 tweezers, by far the most of any product on the market.
This means it can help you quickly and efficiently remove hair from anywhere and everywhere.
Not only that, but the extra tweezers ensure that most hairs are removed on the first pass, which can cut down on irritation by eliminating the need to go over the same area repeatedly to make it fully smooth.
If saving time is important to you, then this could definitely be one of the best hair removal for men methods out there.
---
Body Hair Removal for Men: Do It Like a Boss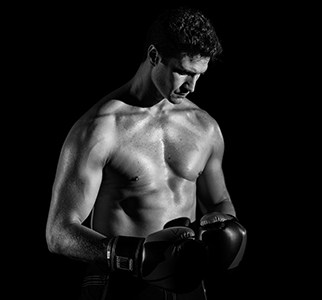 Manscaping is a real thing these days.
No matter what your personal thoughts are on the subject, it is definitely something that most all men should at least consider from time to time.
And yes, we are also talking about manscaping pubic hair!
Whether it be shaving your pubes or trimming up the hair on your chest, more and more men are starting to see some of the benefits of body hair removal.
Not only that, but it is often their partners that are encouraging them to undertake a bit of grooming to help reduce or eliminate excessive body hair growth.
Still, if you're having doubts as to how to groom pubic hair, nowadays men have just as many options as women.
In our article on how to remove ear and nose hair, we've already touched on many of the most popular methods, such as shaving, waxing, laser hair removal, and electrolysis.
Although much of the information presented in that article can easily be applied to the body and pubic hair removal, today, we're going to focus on the products we consider to be among the best hair removal for men.
While electrolysis, laser hair removal, and Intense pulsed light (IPL, or intense pulsed light) are all excellent options for a more permanent hair removal solution, they also tend to cost upwards of $1000 or more per treatment.
This means that they are really only an option for those of us that have that kind of money to throw around.
However, for the rest of us normal men, we're stuck with trying to find a different permanent hair removal for men.
Of course, you could always just decide to shave whatever areas you need, including your back or chest, but for some, due to the irritation, cuts, and ingrown hairs, this isn't always the best hair removal for men methods either.
For the same reason, pubic hair trimming with razors is definitely not the best choice as well.
In case you do get ingrown facial hair removal of it can be done by holding a cool wet washcloth and then exfoliating the ingrown hair.
But remember that no matter if or how you decide to remove your body hair, it is essential you keep your skincare immaculate and moisturize with one of the 5 best smelling body washes, or top 5 bar soaps, and the right body lotion for your skin type.
---
How to Use the Best Hair Removal for Men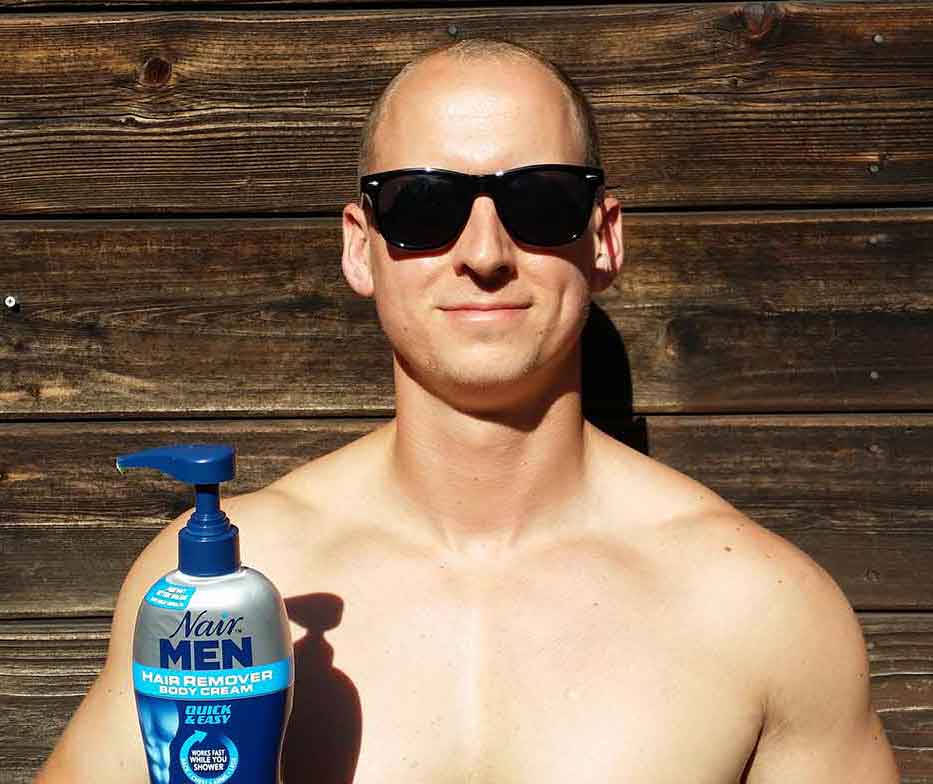 If you're new to hair removal cream for men, you might need a quick walkthrough.
Yes, there will be instructions on the box.
But those instructions don't give you the benefit of Prim and Prep's wisdom and experience.
First off, if you know that you have sensitive skin, make sure to take a look at our recommendations for sensitive hair removal creams.
When you do buy a depilatory cream, test it on a small patch of your skin before smearing it all over your chest or arms.
Never apply the cream to damaged skin. I know you'll have heard this a lot when it comes to creams, lotions, and toiletries, but we mean it. Ouch!
Make sure to also avoid applying this cream to your beard hair since beard and chest hair are different. Products for beard hair are generally more sensitive.
Take a shower or bath before you apply the best hair removal for men and be sure to dry thoroughly. Then give your skin a chance to cool down again.
Hot damp skin just isn't what you want for this.
Make sure to use shaving cream for pubic hair as well since a good lather helps to hydrate the coarse hair helping the machine glide much easier on your skin.
If you're like every other person trying to shave their pubic hair when starting out, you're probably wondering how to get a clean shave.
But how do you shave your pubic hair without getting bumps?
And more importantly, is it ok to shave pubic hair with a razor?
Yes, it is alright as long as you follow a few simple steps. Always make sure to apply a lubricant before shaving, use a clean razor, and shave in the direction of growth.
The specific instructions for use vary from cream to cream but even the most specific of them, for example, buttcrack hair removal creams all share a very similar application method.
But some general rules are as follows:
The cream will tingle when it's on your skin, but it should not be burning.
Don't think you'll get more for your money by leaving the cream on longer than recommended. All you're really going to do is damage your skin. Time it!
Don't be put off by the smell. There will be a slightly funky smell but that's normal. It's the cream breaking down the proteins and doing its job of hair removal.
Be sure to rinse off the residue. You don't want to leave it on there and for it to start to burn you.
Avoid hot showers and sunshine after. Your skin is going to be sensitive so don't irritate it further. You shouldn't shave on the skin that has been treated for a minimum of 72 hours.
---
Be sure to check out these survey results and vetted lists of the best products to keep your skin looking and feeling its best, along with detailed guides on selecting the best hair removal for men methods that suit your specific needs.
Frequently Asked Questions