Shaving creams and razors go together like peas and carrots. Are you looking for the best wet shave cream for men?
Now, as we've already taken a look at the best safety razors out there on the market, it just made sense for us to take a look at shaving creams too.
Shaving cream isn't just there to help with a shaving of course.
High-quality best wet shave cream will help to promote healthy skin that you will see and feel.
Most importantly they help you to shave your facial hair without ending up a weeping, bloody mess.
So in this article, we'll help you find the best wet shave cream for men to suit you, your skin, and your beard.
We'll look at the features to bear in mind when making your selection, and then take a deep dive review into nine (nine!) of the very best wet shave creams on the market right now.
QUICK OVERVIEW: Best Shaving Creams for Men
IMAGE
PRODUCT

Truefitt & Hill Shaving Cream – Trafalgar Scent

Glycerin-based
Comfortable shaving

VIEW ON AMAZON →

Taylor of Old Bond Street Sandalwood Shaving Cream

Easy lathering
Moisturizes your face

VIEW ON AMAZON →

VIEW ON AMAZON →

Jack Black Beard Lube Conditioning Shave Cream

Softens Hair
Makes shaving easy

VIEW ON AMAZON →

Cremo Original Shave Cream

Leaves skin smooth and soft
Reduces cuts, nicks, scrapes & irritation

VIEW ON AMAZON →

Geo. F Trumper Coconut Oil Soft Shaving Cream

Gives an excellent, creamy lather 
Prevent dryness to the skin

VIEW ON AMAZON →

The Art of Shaving Shaving Cream

Generates a rich and foamy lather
Protects the skin from irritation & razor burn

VIEW ON AMAZON →

Pacific Shaving Company Caffeinated Shaving Cream

Soothes Skin
Cool for your carry-on

VIEW ON AMAZON →

Opens pores, softens hair & protects skin
Eliminates shaving irritation

VIEW ON AMAZON →
If you have particularly sensitive skin, I would highly recommend you check out our buyer's guide on the best shaving creams for sensitive skin.
All of these shaving creams have earned a 5-star rating for their own reasons and thus have made it on this exclusive list.
Use the table of contents below to jump to the sections most important to you.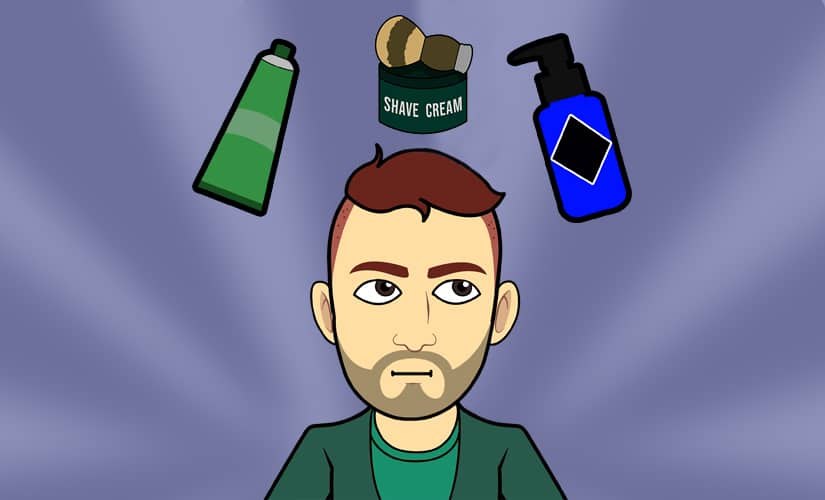 10 Best Wet Shave Creams for Men in 2023
Topping our list is a shaving cream that is packed with high-quality ingredients that provide both the lubrication and hydration needed for a great shave.
Specs
Who Is It Best For?
Any man looking for clean, natural shaving cream to start the day…
Key Features
This shaving cream has exactly what you want and need for a premium shaving experience.
First of all, the cream is glycerin-based, so we could basically just leave it at that and you'd know you will get a fantastic shave.
But of course, to make it to the top of our list – there's more.
Lots more.
In addition to the hydration and glide the glycerin provides, you'll get the benefit of St. John's Wort (or Hypericum perforatum) which is great for reducing irritation.
Say goodbye to razor burn.
Razor burn shouldn't even be a concern, though, because this traditional wet shave shaving cream also utilizes Shea Butter.
Shea Butter softens the hair making it easier to shave and it also improves the skin's natural barrier to help protect it while shaving and throughout the day.
When shaving, it's crucial to make sure your shaving tools, as well as your face, are clean.
Well, what about your shaving products?
Those should be clean too.
You can make sure your pre-shave balm or soap, your shaving cream, and your after-shave are all clean by purchasing high-quality products that are made with all-natural ingredients.
Sigma Grooming's shaving cream meets that criteria at quite an affordable price.
Enough about the ingredients. How about the performance and scent?
We didn't give this product the number one spot just for the ingredients!

This cream whipped up a fantastic lather in all our testing.
Remember, a little will go a long way!
As for the scent, it seems their shaving cream only comes in one scent right now – Sandalwood.
This is a classic shaving scent, though, and it is pretty mild, so it should please most men's preferences.
Check out why we gave this shaving cream the #1 spot here.
Pros
No synthetic dyes or fragrances
Lubricates and Moisturizes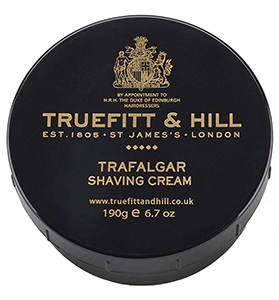 We'll kick off the list with this very traditional style product that comes all the way from London.
This shaving cream has been around for over 100 years, but why has it stuck around for so long?
Specs
Who Is It Best For?
Any man looking for a shaving cream that is fit for royalty…
Key Features
Just take a look at the lid of the product to see the first stand-out feature of Truefitt & Hill's shaving cream.
Yep, that's right, it's a royal crest because this cream is made by appointment to H.R.H the Duke of Edinburgh.
He may not be good at driving cars anymore, but he does have great-looking skin for a man of this age!
Part of that may well be down to Truefitt & Hill's shaving creams, which beyond the royal warrant are also packing a number of very impressive features.
For one, they're loaded up with good old glycerin.
As we discussed before, that is going to make for a quality shaving cream that provides an excellent level of skin hydration.
This product also provides a super smooth surface.
Again that is going to help your razor to glide easily over your face, cutting back on potential rashes and skin irritation.
This is not unscented shaving cream.
Now, the scent is described as "Trafalgar."
Does that mean it smells of gunpowder and amputated arms?
Thankfully, no it is more of a sandalwood overtone, with a spicy background scent.
It's a very masculine aroma, let's just say that.
There are many more scents available as well if that Trafalgar doesn't suit you.
One downside is that this product seems to have a pretty short shelf life.
Once it's opened, it will start to dry out quite quickly.
You can pick up a little bottle of glycerin though and just moisten it every now and then to stop that issue.
---
What is it with the Brits and top-quality shaving creams, huh?
The next product is yet another from across the pond, and again it is a high-quality product.
Specs
Who Is It Best For?
Men who really appreciate a traditional style of shaving cream.
Key Features
Taylor of Old Bond Street has been around making quality shave products way back since 1854.
It's fair to assume that they may have picked up a thing or two in that time, right?
Well, they have. Well done guys have a crumpet.
First off, this is a shaving cream in the absolute definition of that word.
It is thick and luxurious. As well as lending this product a truly high-end feel, that thick consistency also makes it easy to lather.
In fact, whilst the product comes with a handy little bowl to mix it, you don't even need to use it.
It's so thick, you can dip the tip of your shaving brush into the product and lather it upright on your face.
In use, this is a pretty simple style of shaver cream.
It isn't packed with the natural oils and extracts that you will find in other creams.
It is, in fact, quite a synthetic blend, although it is still far milder than what you will find streaming out of a can of commercial shave cream from Walmart.
But in use, it is going to soften the hairs and it is going to moisturize the skin.
That is what you want in decent shaving products and this will do that easily, quickly, and also for a very reasonable, budget-level price.
One thing to note is that the thickness we talked about does make it harder to wash off when you are done.
Check out the collective opinion of thousands of reviews here on Amazon.

---

Next up is another traditional product, this time from Proraso. It is packed with two key ingredients – Menthol and Eucalyptus Oil.
Just make sure, given the product design, that you don't mix it up with your toothpaste and try to brush your teeth with it.
Specs
Who Is It Best For?
If you are looking for the best wet shave cream that makes an incredibly rich lather.

Key Features
Two of the big stand-out features in Proraso's traditional style of shaving creams are the inclusion of Eucalyptus Oil and Menthol Oil.
First of all, those two natural oils lend themselves heavily to the scent of this product, which is dominated by Menthol.
But they aren't just there for the smell.
Menthol is designed to cool and calm the skin, helping to avoid razor burn and also helping keep your skin look happy and moisturized after shaving.
The Eucalyptus Oil is also there to aid the skin, is included for its ability to tone and purify it.
Bottom Line:
This product is designed to be extremely kind to the skin and leave it looking great.
This shaving cream also has a very interesting manufacturing process.
It is made in Italy, where Proraso only makes it in small batches.
These batches are allowed to sit for 3 days in a "hot soap" style process.
In the end, this ends up making shaving creams that generate an incredibly rich and deep lather.
That makes it ideal to use with straight and safe razors.
Beware though that it will likely clog a cartridge or a disposable style razor, especially those ones that have about 17 blades in the design.
Also be aware this is not quite fully natural, containing 5% synthetic ingredients.
See the consensus of thousands of customer reviews here on Amazon.
---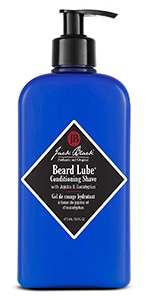 First of all, no it's not that Jack Black.
But whilst you may not be getting the best wet shave cream that is personally designed for the School of Rock star himself, you are still getting a very cool three-in-one style beard cream here.
Specs
Who Is It Best For?
Any man looking for something that is totally different from other shaving products out there.
Key Features
Yeah, that's right, this product is actually kind of keeping with its namesake, by kind of coming from left field a little bit.
On the one hand, it is similar to many other shave creams by employing an ingredients list chock full of all-natural products – this is, in fact, the first largely organic shaving product to make our list.
Amongst those ingredients are well-known ones like Menthol and Peppermint Oils, both well known for their ability to cool and soothe the skin. There are also some other favorites of skincare like Eucalyptus oil.
Also, there is a product that is a little different, Macadamia Nut oil.
That's not something we see very often in shave creams, despite the fact that it is very good for your skin.
So yeah there is a lot going on here for your skin.
That's because this is actually a three-in-one style of product.
Fooled you! Didn't see that coming, huh?
Oh, we said that up top did we?
Well, fool us once…
This shave cream is, well it's shaving cream, and that's why it's here.
But it's also a pre-shave oil and a skin conditioner all rolled into one.
Some have found it's better at being a skin conditioner than being a shaving cream.
Like we said above, it is packed with high-quality ingredients that will really, really help your skin to survive the shaving process intact and even glowing.
On the lubrication side, this shave cream doesn't perform quite as well as the others.
It doesn't lather, at all. That means you can't use a brush, you have to use your hands.
That, in turn, makes it harder to apply properly.
It is also completely transparent – as in totally see-through.
This can be seen as an advantage when shaving a beard line but also can make shaving more of a guessing game as the what portion you have shaved and which portion you have not.
See what hundreds of people have said per the reviews here on Amazon.
---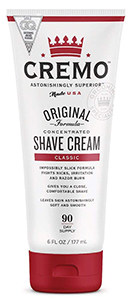 Cremo is the manufacturer of the next shave cream that we'll take a look at today.
They state that their product is astonishingly smooth – is it just marketing talk or are they the real deal?
Specs
Who Is It Best For?
If you want the ultimate smooth gliding shaving action with very little chance of nicks or cuts.
Key Features
Whilst the previous product we checked out was a great skin conditioner whilst being only providing average lubrication, the opposite is true of this product from Cremo.
This product has been designed from the ground up to provide a top-quality shave.
It includes ingredients (Cremo doesn't specify which) that are designed to interact with water.
When this happens, they create a super slick surface that any razor can easily glide over.
That really helps to cut down on accidental nicks and cuts with the razor.
Which is great!
But that's not all.
By gliding so smoothly over the skin, this product really helps to dial down any skin irritation.
This is backed up by a number of skin-friendly ingredients such as Macadamia Seed Oil and Aloe, all designed to keep your skin healthy and happy.
This product also doesn't lather too well.
On the one hand, for some people that will be a negative, as they like a good lather they can work into their hair and skin with a brush.
On the other hand that does mean this product can be used with just about any style of razor, from a straight razor to safety razor, and cartridge razor to disposable razor.
Lastly, as if it couldn't get any better, Cremo's shaving creams really offer exceptional value for your money.
They're pretty cheap to buy anyway and are also super concentrated.
You only need a small almond-sized portion in your hand to cover your face.
All in all, very impressive!
See the user reviews here on Amazon.
---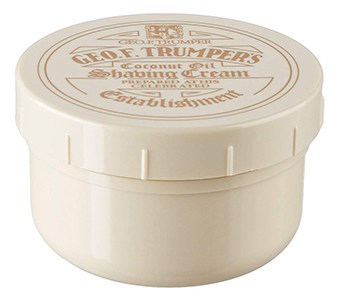 Another product coming from Jolly Old England is another very traditional style of shave cream.
Specs
Who Is It Best For?
Any man who wants to shave like an old-school gentleman.
Key Features
First of all, is there a more English name than Geo F. Trumper?
We love it, it sounds like a background character from Mary Poppins.
Don't worry though, there is a huge range of impressive features that this cream is bringing to the market beyond its awesome name.
So what you got, Guv'nor?
First of all, just know that this is a very traditional style of shaving cream for men.
By that, we mean that it is not exactly chock full of ingredients designed to soothe or moisturize the skin.
Don't get us wrong, it's not harsh to the skin either.
There's no alcohol to dry it out, for example.
But it's not a high-grade skin moisturizer, just know that.
What it is though is a shaving cream for tough old school gents, designed to create a luxurious and deep lather.
To that end, it will work very well with straight razors, less so with disposables.
But if you want a traditional cream that will give you an awesome lather, this could be the one for you.
It's also closer to being unscented than you will find with many other products, having just a very mild coconut-based aroma.
If you don't like that, Geo F. Trumper also makes the same product scented with Almond, Sandalwood, Lime, and something called "Spanish Leather". You can see all of the available scents here.
We have no idea what that last one smells like but we will admit, it's kind of turning us on right now.
No, you're the weirdo.
---
Next up is this product from the Art of Shaving.
It is very much from the premium end of the shaving creams market, so what is it bringing to justify the price tag?
Specs
Who Is It Best For?
Any man who is looking for a premium and the best wet shave cream that creates one of the richest, deepest lathers you will find.
Key Features
Glycerin.
It may not be the most glamorous of skincare ingredients but holy hell it is good for your skin.
The Art Of Shaving's shave creams is packed with the stuff.
That means it is great for your skin, really helping to lock in moisture for long-term protection against irritation and razor burns.
This product is also designed to create an incredibly deep lather.
It really does whip up into a shaving product that provides a huge level of smooth gliding action across your face.
Again, this is going to protect you from nicks, cuts, and razor burn.
Awesome!
The scent of this product is dominated by Sandalwood, and whilst it is not overpowering it is quite long-lasting.
If you like (or are indifferent) to the smell of Sandalwood, then this is a good feature.
In addition to good old glycerin, there are also a number of essential oils as well as coconut oil.
They are there to add an extra layer of moisturizing action from this product.
That, to a large extent, sums up why this is such a premium product.
The Art of Shaving has really put a lot of thought into formulating what is a high-quality shaving cream here.
It needs to be stated that this is a product with a premium price tag for a pretty small jar of product.
All we can do is lay out why it is worth paying it.
It's up to you though to decide if you agree!
Check out the Amazon reviews here.
---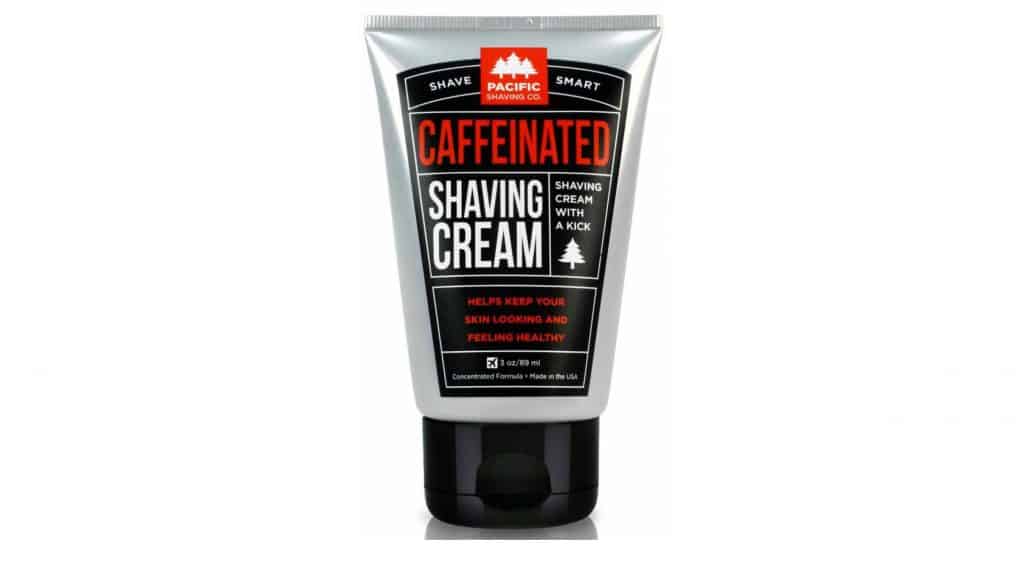 Caffeine doesn't just serve a role as wake-up juice to get you going before you head out the door in the morning.
It is also great for skincare, so we were very happy to find a shaving cream full of the stuff.
Specs
Who Is It Best For?
Any man looking for a natural shaving cream that is also boosted with a little something extra…
Key Features
Of course, the stand-out feature here is the caffeine that is found in this product.
That's because whilst this ingredient is getting more and more popular in various skincare products, it's still not something we see in shaving creams too often.
Frankly, that's a shame because it brings a whole heap of benefits to the table.
For one, it is a potent antioxidant.
That means that it will help to reduce puffy face as well as skin irritation during and after shaving.
That's always useful in shaving creams!
The caffeine has been boosted in the product by a range of other highly useful – and all-natural – oil and extracts too.
We're talking spearmint, sunflower oils, aloe, and also shea butter.
They are all designed to really compliment that caffeine and provide a product that will deeply nourish and protect the skin.
It is also a good shaving cream, designed to help the razor blade (or blades) slide easily across the face.
It doesn't lather too much either, so it is compatible with just about every type of razor on the market.
One complaint, and it is really the only one we have, is that the tube is so damn small.
3.4 Ounces is not a lot of product, even though you only need to use a small amount at any one time.
See the collective opinion of Amazon reviews here.
---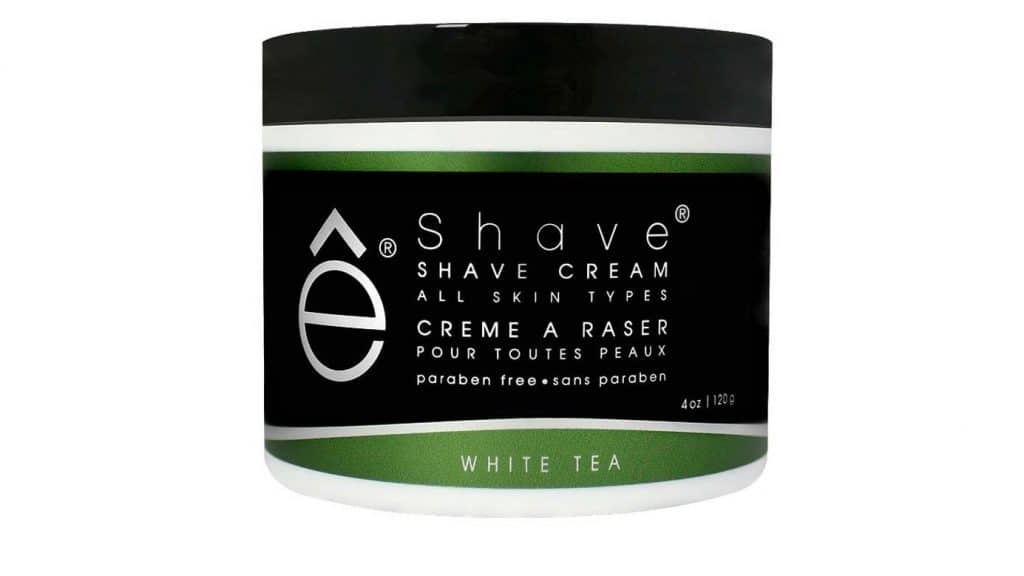 We'll finish up our list with this product from eShave.
This is very much from the more modern end of the shaving cream brands, so what it is packing to take on the old champions of the industry?
Specs
Who Is It Best For?

Men looking for a simple but highly effective shaving cream that is not packed with nasty chemicals or animal products.
Key Features
This product is all about giving a comfortable shave but with ethical considerations too.
To that end, it has been packed with a number of quality ingredients such as glycerin (vegetable sourced) and coconut oil.
This is, in fact, a vegan product, and no animals have been harmed in its manufacture.
Hey, if that's important to you then it's good to know.
If it's not important, it doesn't do you any harm so just go back to your bucket of wings.
We're all God's children, people.
Anyway, back to the shaving cream!
It is designed to generate an extremely rich lather, which serves two purposes.
One, it will open up your pores and soften your hairs, prepping your skin and stubble for the upcoming shave.
Second, it will allow that razor to glide smoothly over your skin.
Those two functions will both play a key role in helping you to avoid razor burn, nicks, and cuts.
There is also coconut oil in the recipe here to help hydrate the skin.
Fragrance-wise, the aroma is white tea.
It's not the most masculine smell, but it's pretty mild and it won't hang around for long.
It's actually almost unscented really.
This truly is a high-quality shaving cream, packed with beneficial ingredients and lacking for any that will do you skin harm.
That's pretty good all in all, though it is a shame that once again this quality cream comes in such a measly, 4-ounce jar.
It's great quality alright, but it is not cheap either.
See what others have to say per the reviews here on Amazon.
---
That's our list of the top shaving creams for men on the market right now.
Have you already got a favorite?
Well hold your horse's partner, we haven't been through all the stuff you need to pick the best shaving creams for you!
We'll take a look at the different things we need to consider when deciding the best wet shave cream to buy.
Things to Consider When Buying Best Wet Shave Cream
Before we get to reviews, in this first section we'll highlight some of the key features that you should bear in mind whilst reading the reviews themselves.
Remember them, and they will help you to find the best wet shave cream to suit your needs, as each feature will be more or less important depending on what you're looking for in the cream to lather up your precious little face.
1. Lubrication
---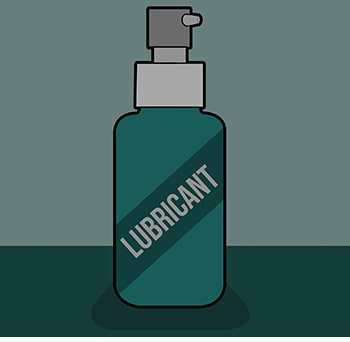 The first feature to look out for is lubricating your shave.
Yeah we know, call us crazy but we think that the best design feature of shaving creams should be in their ability to help you experience a smooth shave.
Look for shaving products that soften the hair, prepping it for that shave.
Frankly, all the grooming products on this list will do that, so don't worry too much.
We're just highlighting this fact though because you will still get some dopes out there who say shaving creams are a waste of money.
Don't listen to them – or rather let they're dried out, patchy skin covered in razor burns and cuts speak for them.
We mean come on, if you're going to ask what do shaving creams do, their number one function is to provide a smooth shave.
2. Hydration
---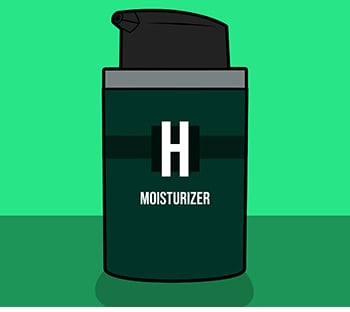 Good shaving creams should also be able to hydrate the skin, though if they can't, it is certainly not a deal-breaker either.
For example, we'll look at a brand called Geo F. Trumper below (great name, huh?).
It's not a great moisturizer, because it is a traditional style of shaving cream.
That means it gives a great, smooth shave – but you will be better off applying a little extra moisturizer afterward.
Not the end of the world!
If you want best wet shave cream that does it all for you, look for natural oils and things like aloe or Shea butter in the ingredients list.
3. Type of Application
---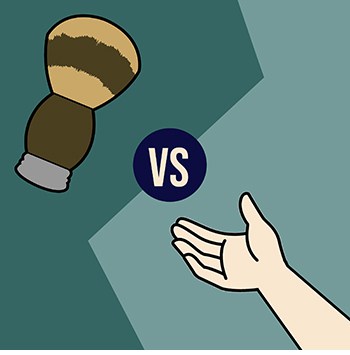 How do you want to get your shaving cream from the jar onto your face?
Do you prefer a close shave or otherwise?
If you like to just use your hands, don't get a cream that is best applied with a brush.
We have provided more information in the FAQs below describing the differences between brush vs. brushless shaving creams.
You'll see examples of both kinds of shaving creams below.
We even sniffed out a few that can be applied with bare hands or with a brush, for all you indecisive types.

4. Scent
---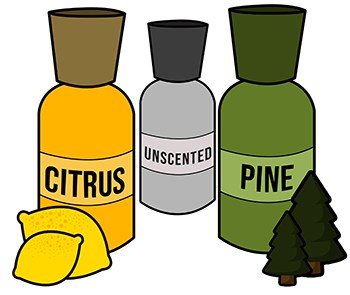 We know that scent is very personal to every guy.
Because of that, we've tried to describe as well as possible what each product smells like.
Until they invent scratch and sniff Internet though, you got to use your imagination a little.
We do get asked about unscented shaving creams from time to time, but truth be told it's darn hard to find a good one.
Instead, we've highlighted the products below that have a particularly weak scent, the closest to unscented we could find.
5. Your Hair
---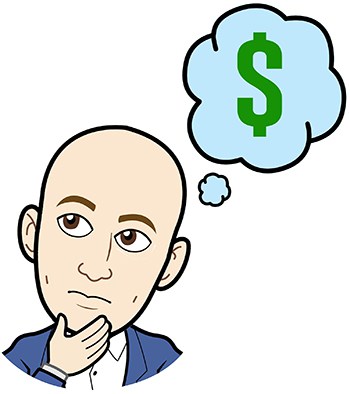 The last feature to bear in mind, but by no means the least important is price.
In an ideal world, you could just throw money at the problem and shave with, we don't know, scrambled Condor eggs, if that gave the best results.
In an ideal world, Emma Stone is just changing into a bikini to come to join us in our private pool as soon as this article is finished, so none of us are living in an ideal world, ok?
Where were we?
Price, right.
Again we've highlighted the price of each option and pointed out which ones represent the best value for your money.
Along with your razor though, this is one area of your grooming arsenal that we would suggest you drop a few extra bucks on if you can.
The difference between chemical/dye-packed cans of crap from the supermarket and quality non-aerosol shaving creams such as we will look at below really is huge.
It has a big, big impact on the health and appearance of your skin and to us, and hopefully to you too, that's worth a few bucks.
---
In the next section, we'll take a quick look at the different types of shaving cream out there.
Then we'll finish up by answering some of the most frequently asked questions about this very useful product.
---
Canned Shaving Cream
---
Traditional creams are, well, creams.
Yep, that's the kind of scoop you come to Prim and Prep for, right?
The benefit of creams is that they are thick and packed with ingredients that soften the hair and soothe the skin – exactly what you want from shaving cream.
They also allow you to apply them with a shaving brush, and we don't care what anyone says – shaving brushes make for the best face prep routine for the smoothest shave.
Viscous Shaving Cream (No Brush)
---
The modern pretender to the throne of the traditional shaving cream.
We had a number of these products on our list, showing that they can provide a viable alternative to the traditional style of shave creams.
Yes, they also come packed with great ingredients to protect the skin.
Yes, they often have wide compatibility with a range of razors.
No, they can't be applied with a brush – and that, to us, is why they will always be a (very close) second place.
---
Frequently Asked Questions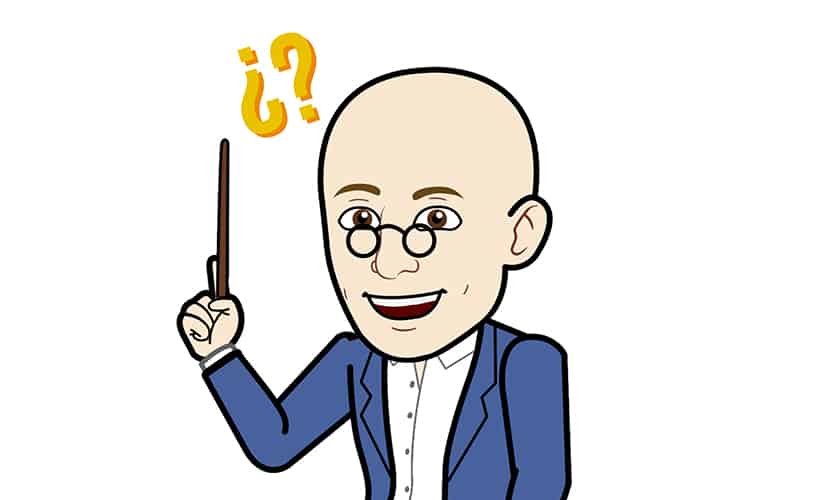 1. Is Brush or No Brush application best?
Eh, we may be old dinosaurs but, nothing preps your face for a shave quite like a quality shaving brush.
The bristles help to lift and raise the hairs, making life easier for your razor.
When your razor is gliding smoothly there is less chance of rashes, nicks, and cuts.
2. What is Shaving Cream?
Shaving creams are designed to be the lubrication between your skin and the razor blade.
That's it.
All the other stuff like hydration or prepping the hair, are nice bonuses.
3. Does the Type of Razor I Use Matter?
Yes, of course!
We highlighted this in our guide above, but if you prefer a modern disposable style of razor then you are best going for shaving creams with limited lather.
If you like a traditional straight razor, try traditional shaving creams that generate a huge amount of rich lather.
Wet shaving is the method of cutting off hair very close to wet skin.
Your skin could be wet from warm water (showering is always a good idea before shaving to soften your skin and your facial hair) or from a shaving foam or gel.