Hi everyone.
In this article, we'll be looking at one of the most misunderstood grooming products on the market – the straight razor also ominously called cut-throat razor!
We'll try to set right a few wrongs and tell you just why this "cut-throat" razor could actually be the best razor design out there.
To achieve this, we've selected our best straight razors list based on the following:
their pros and cons
the cost of purchase
the length and width of the blades
the type of material used for the blade (carbon vs. stainless steel)
whether they're traditional (honed) or shavette (replaceable) razors
Let's dive right in and learn about the art of shaving!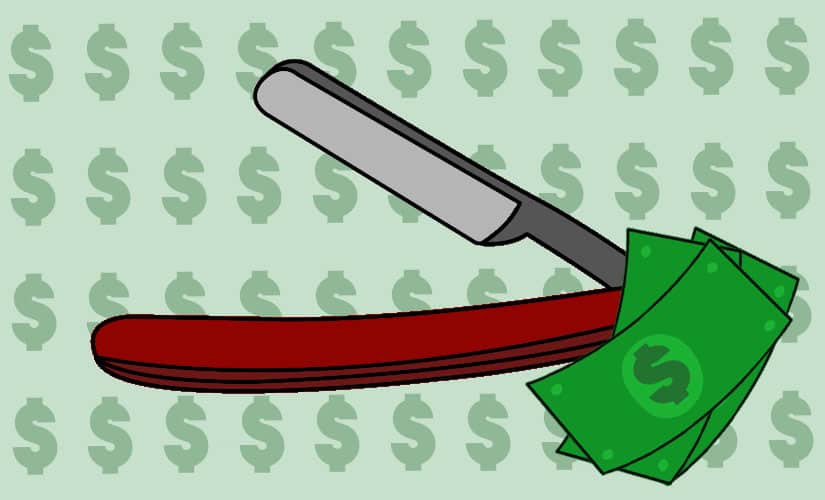 QUICK OVERVIEW: Best Straight Razors
IMAGE
PRODUCT

Sigma Grooming Straight Razor

Stainless steel
Compatible with many types of blades

VIEW ON SIGMA →

Dovo "Dovo Special" Straight Razor

Carbon steel razor blade
No first grind or hone required

VIEW ON AMAZON →

Feather SS Japanese Straight Razor

Excellent grip
Soft & smooth shaving experience

VIEW ON AMAZON →

Feather Artist Club DX Folding Razor

Glide smoothly against the skin
Uses disposable blades

VIEW ON AMAZON →

Comfortable to hold
Incredible blade

VIEW ON AMAZON →

Parker SR1 Stainless Steel Straight Edge Barber Razor

Genuine stainless steel blade arm
Compatible with Huge Array of Blades

VIEW ON AMAZON →

A.P Donovan Straight Razor Set

Quality carbon blade
Beginner-friendly

VIEW ON AMAZON →

Classic Samurai CS-102 Stainless Steel Barber Straight Edge Razor

Genuine surgical grade stainless steel
Exchangeable Blade Technology

VIEW ON AMAZON →
Just in case we do convince you, we'll also take a look at the best straight razors your money can buy.
Use the table of contents below to jump to the sections most important to you.
Things to Consider When Buying a Straight Razor
Buying a straight razor is not like any other purchase.
To help you find the right razor for you, before we get to our actual straight razor reviews, in this first section, we'll highlight the features and design points that make each design unique.
Remember these, and they will help you to find the right razor to suit your needs.
This is because each feature will be more or less important depending on what you're looking for and what you need in the right razor for you and your face.
1. Blade Width
---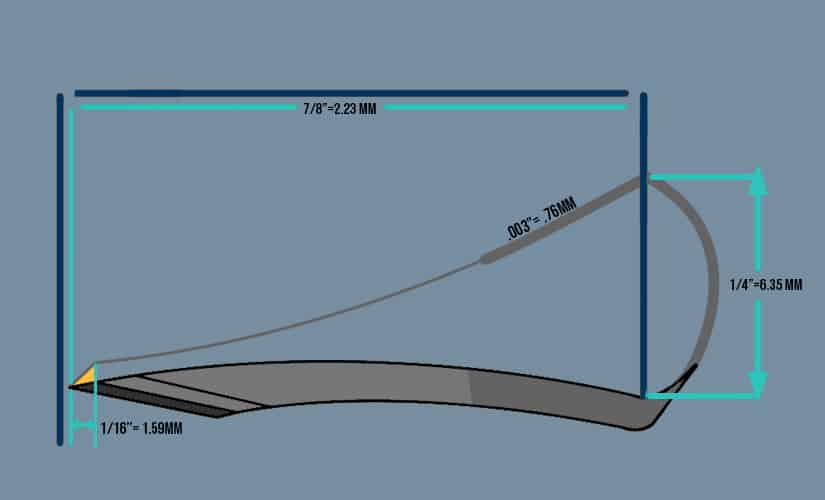 Blade width is going to come as either 5/8" or 7/8" and sometimes 8/8".
Spoiler alert there is only one 7/8" blade on the list below and no 8/8" width blade at all.
That actually came as a surprise to us because, back in the day, there was a much broader range of razor widths on the market.
This blade width will also affect the blade holder size that you buy.
However, the trend these days seems to be the 5/8" – it is the standard, and that does make sense.
A 5/8" blade is a little shorter in terms of width.
That means it is easier to maneuver around your face, and it is a blade that can get into the smaller parts of your face more easily.
The little patch under your nose, for example, is easier to get to with a blade with a shorter 5/8" width.
2. Traditional or Shavette
---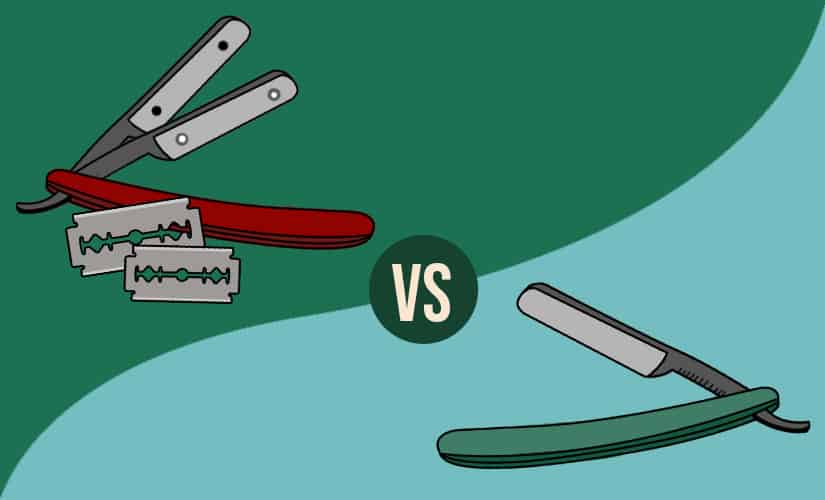 One of the big decisions to make is whether you want a traditional blade or a shavette straight razor for a smooth shave.
Both of them are bringing different advantages, and both can provide a good shave.
You will find examples of both razors on our list below, so you can easily compare the two types.
To put it in simple terms…
A traditional blade is exactly what you think it is – a straight razor blade on a hinge with a handle and a solid, very sharp blade.
A shavette is more like a hybrid.
It has the shape of a straight razor but uses replaceable blades just like safety razors.
It may not give quite the same standard of shave, but it also requires far less maintenance.
3. Price
---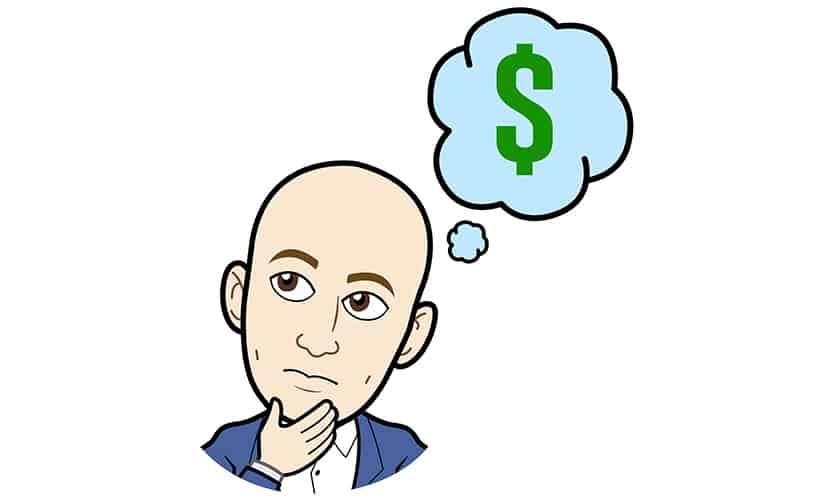 This is very simple!
Do you want a traditional straight blade razor?
Then get ready to drop about 150 bucks minimum.
That sound like a lot of money?
Well, the best shavette razor is more like 50 or 60 bucks maximum.
That is why some people suggest that if you are new to straight razor shaving, try starting with a shavette.
Once you're certain of this style of shaving, you should invest the bucks and upgrade to a traditional cut-throat straight razor.
4. Hone or Replace Blade
---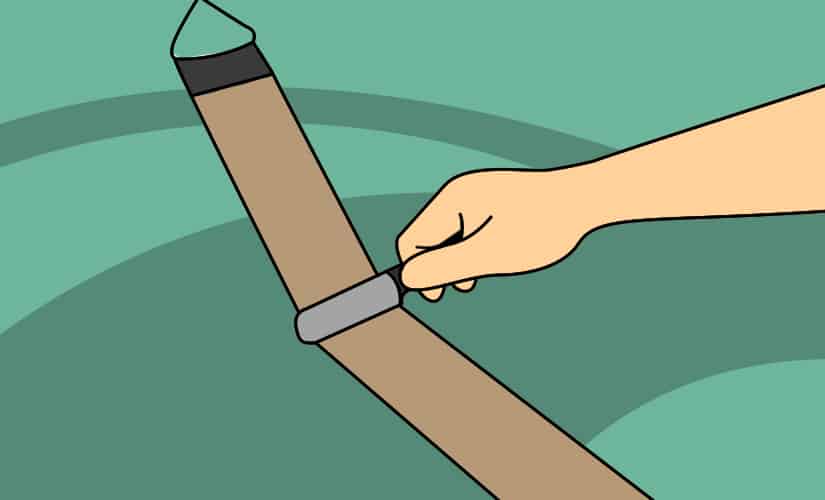 Another simple consideration.
Are you happy to hone your blade on a leather strap before every shave?
If you are, then a straight razor (or barber blade) is fine.
If not, then a shavette razor with replaceable professional straight blades that don't need honing or sharpening may be the better tool for you.
5. Carbon or Stainless Steel
---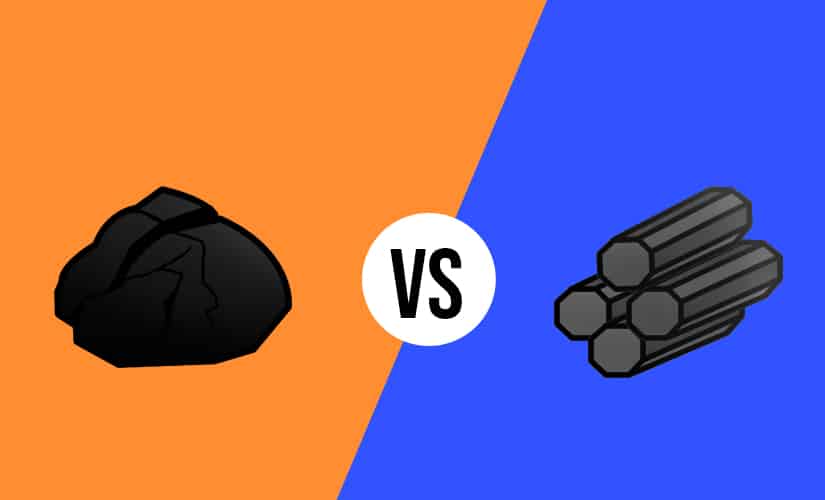 Stainless steel is tougher and will need less sharpening over the lifespan of the blade.
Carbon steel, on the other hand, can be ground to an incredibly sharp point.
That makes it able to deliver an incredibly close shave.
But it is unable to hold the blade edge for long.
This means it requires better honing and more occasional sharpening than the stainless steel model.
Stainless steel is also cheaper, so you will find that almost all replaceable blades are made of stainless steel.
Because of that, if you really want a premium carbon steel blade on your razor, then you'll almost certainly need to be looking for a traditional style of razor.
---
The Best Straight Razors of 2022 Reviewed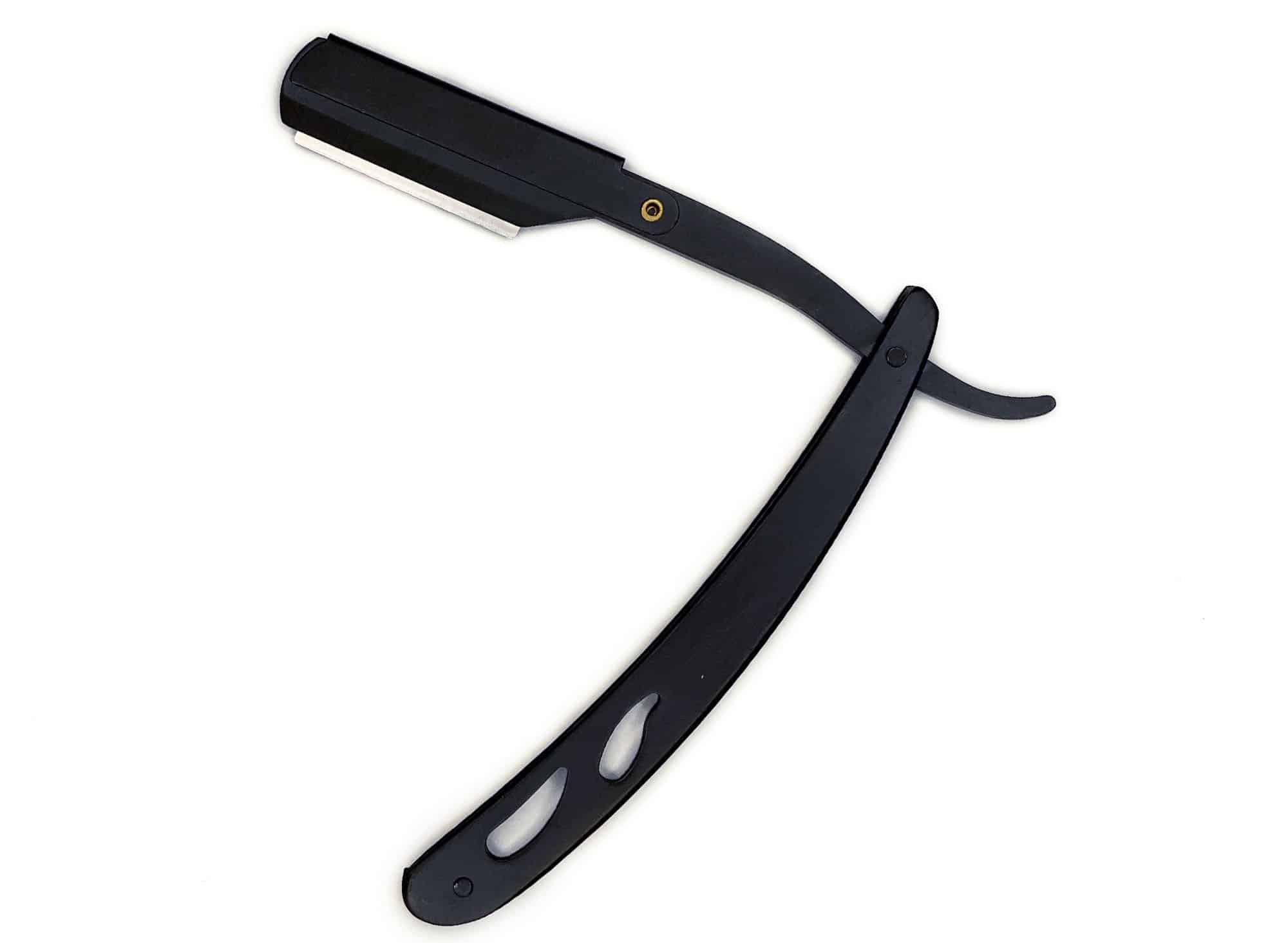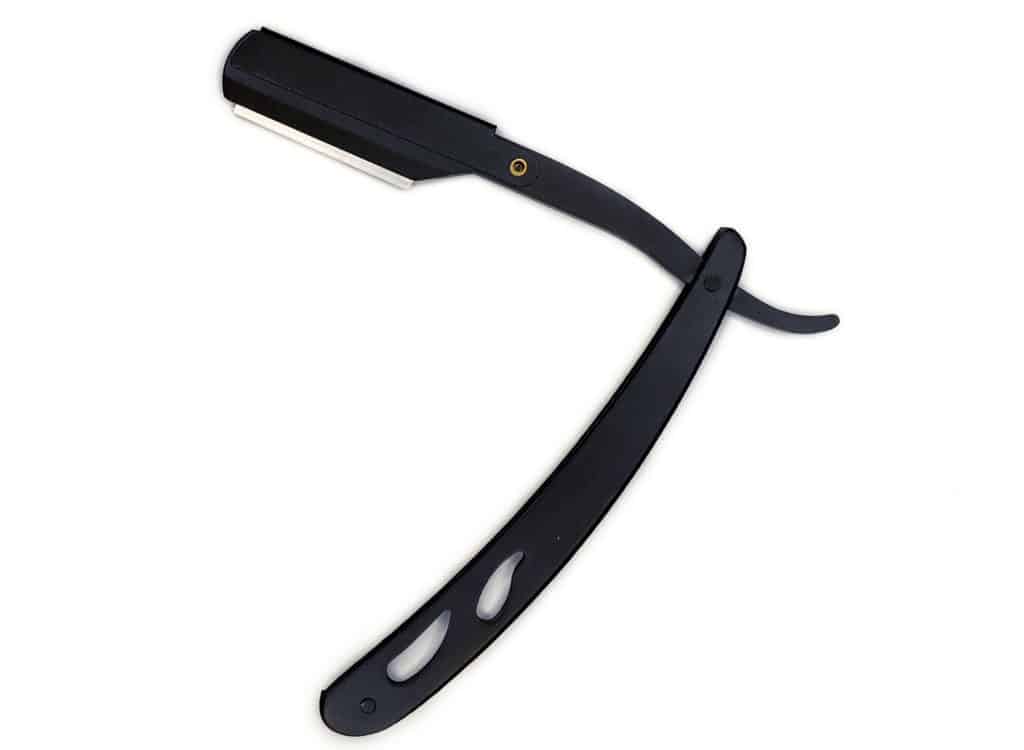 To start off, we have a classic shavette straight razor, or sometimes called a barber razor on our list of top picks.
We chose this razor as the top straight razor for its solid combination of affordability, ease of use, and sleek aesthetics.
Specs
Who Is It Best For?
Men who want the benefits of shaving with a straight razor without the hassle of honing and sharpening.
Key Features
You may want to sit down for this news, but barber razors, otherwise known as shavette straight razors, were invented for barbers.
Barbers will see many different men each day, and if they used a traditional straight razor they would have to disinfect and hone it after every client.
In short, it would be a hassle and delay for them.
We all have busy lives, so this can also be a hassle for many men – especially those that shave very often.
Now enter this razor from Sigma Grooming.
It is the best version of a shavette we've used to date.
It has all the benefits of a straight razor in terms of weight, size, and how it feels in your hand.
It combines all of that with the ease of use and convenience of a disposable blade.
The great thing about this razor, and one of the reasons we placed it on top, is the price.
You can get a fantastic razor for under 30 bucks.
You will have to continue buying blades, though, but rest easy because those are less than a few cents each.
This straight razor is made of stainless steel which makes it a little heavier.
That gives it a good heft in the hand which helps you maintain precision and weight balance.
That also makes it corrosion-proof and extremely strong.
We love the matte black metal.
It looks sleek and manly and is sure to look great in any man's collection of grooming tools.
One reason we like the shavette-style razor is the ability to use any single edge razor blades.
This Sigma Grooming razor comes bundled with fifty free ones to get you started.
You can also use any other company's blades, which means you can really dial in your shave with more or less aggressive blades.
Pros
Low Price Point for a High-Quality Tool
Compatible with Many Types of Blades
Cons
Be Sure to Close the Latch Completely to Lock In the Blade As Shavettes Can Sometimes be a Little Finicky In That Aspect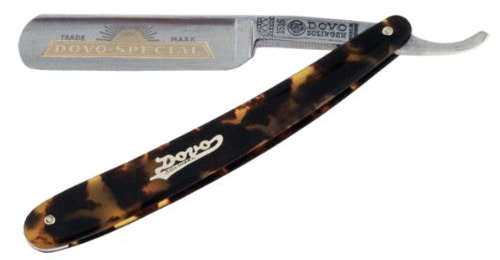 We're going to kick off our list with a premium vintage straight razors razor from a premium manufacturer.
Ladies and Gents, hailing all the way from Sweden, please say hello to our straight razor number one, from DOVO.
Specs
Who Is It Best For?
Any man who wants a premium straight razor that's ready to go straight out the box.
Key Features
Founded in Solingen, Germany, way back in 1906, DOVO is among razor brands that knows straight razors.
So when they come out with a model and name it the "DOVO-Special," then you have just got to sit up and take notice.
This Dovo straight razor leaps out of the box packed with premium features – one of which is the fact it is delivered ready to shave straight out the box.
No first grind or hone is required here.
You can open the packet with one hand whilst applying shaving cream with the other and be shaving two minutes after the box arrives.
And what a shave you are going to get.
This is a carbon steel razor blade of finest German quality, folks.
This means the product is built with just about the best blade material you can find on a straight razor.
It is high temper too – this means less sharpening required over the long lifespan of the blade.
What DOVO did is applying that quality material to a 5/8" sized blade with a round point.
That smaller size makes it ideal for getting into every nook and cranny on your face, whilst the rounded edge means you won't accidentally cut yourself whilst working the blade into tight angles.
If we were to level one complaint, and you can bet your backside we will, then we're not huge fans of the imitation tortoiseshell.
Yeah, we know they can't use the real thing anymore, and we respect that.
But there are far nicer materials that will feel better on the hand than the imitation tortoiseshell, in our opinion at least.
Still, it's a small gripe against what is a quality razor.
See the reviews on Amazon here.
---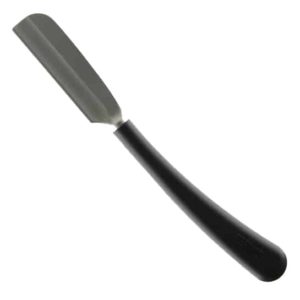 Next up, we have another very impressive blade manufacturer.
This one hails from Japan and is bringing a very interesting razor blade to the market here.
Specs
Who Is It Best For?
Any man looking for the best middle ground between a disposable razor and a quality barber razor (or barber straight razor).
Key Features
Whilst we are big fans of straight razors here at PrimandPrep, we know they are not without their disadvantages too.
Heck, if they weren't, then no one would have invented the safety razor as a viable alternative for a super close shave.
Whilst, of course, there is still a load of pros to a straight razor, having to hone the blade all the time is probably not one of them.
If that sounds like you, then maybe you should consider a shavette straight razor, like this one from Feather.
While this isn't the only shavette style design we'll be looking at today, by the way, this is undoubtedly one of the unique styles.
Feather knows an awful lot about making super sharp razors and has been doing just that since 1932.
This razor really benefits from that pedigree.
First, the blade.
Yes, it's stainless steel, but since it's disposable, that doesn't matter so much.
Each blade will come out of the box perfectly sharpened by Feather, ready for you to pop onto the handle.
Speaking of which, replacing the blade is very easy and a lot safer than some other shavette models.
Simply pinch the blade out of the spring-mounted housing to remove it.
Then, snap a new blade into place with very little force required, and you're good to go.
The handle is coated with a silicone-like substance.
It feels really nice on the hand and also has an excellent non-slip surface that minimizes accidents during shaving.
Of course, the downside is that you are tied into buying replacement blades forevermore.
But when the best straight razor blades only cost about a quarter per blade, you're hardly going to bankrupt yourself.
Bottom line, if you want the quality shave of a straight razor matched with the ease of use of a disposable, then this could be the right razor for you.
Check out the hundreds of reviews here on Amazon.
---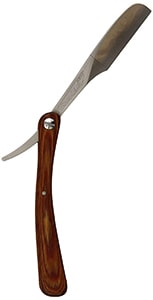 Feather is back again (we told you they were good), with yet another straight razor that combines a top-quality shave experience with a truly eye-catching design.
Specs
Who Is It Best For?
Any man looking for a razor that looks and feels incredible whilst delivering a superb shave.
Oh, and it's low maintenance too.
Key Features
What more can we say about Feather?
They already took a starring role in our guide to safety razors, and now they're threatening to run away with our straight razor guide too.
It cannot be denied that these guys make quality razors, being used by professional barbers all around the world.
This piece is another razor that uses disposable blades.
This again means that you don't need to worry about honing or sharpening your blade.
Just take it out and replace it.
As we already said above, Feather blades are of outstanding quality anyway, so you have no worries about the blade itself.
But it is how this straight razor holds and deploys that cutting edge that truly impressed us.
First of all, the blade locks in place with a simple but effective mechanism.
This mechanism includes an internally mounted tension screw.
This screw, such a tiny component, plays a huge role in this razor.
It locks the blade with a solid horizontal force, making for a shavette that looks, feels, and handles as good as any traditional straight razor.
Speaking of feel, that teak wood handle has incredible ergonomics on the hand.
It is clearly a quality construction but is also highly practical.
It's non-slip in wet conditions and has enough heat tolerance for the entire razor to be easily disinfected in boiling water.
The handle also contributes to the excellent balance of the razor.
It has been designed to operate with the blade and handle working in unity.
That makes for a razor that just feels so intuitive in your hand and gives you the confidence to really go for a close shave.
It's not cheap – not by a long shot!
But for those men who are not put off by the high price, this razor represents an incredible investment that will pay you back many, many times over with close and professional quality shaves.
See the consensus of the many Amazon reviews here.
---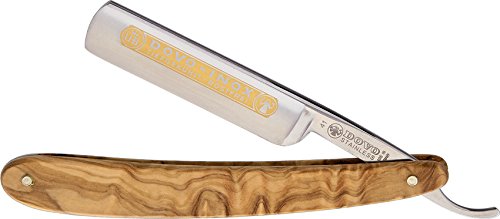 Here is another entry for DOVO Solingen straight razors.
Whilst the last two products have come with innovative designs, this is a back-to-basics model and is all about cutting power.
Specs
Who Is It Best For?
Any man looking for a traditional straight razor design with the power to give the closest shave possible.
Key Features
We're going to kick off this 'barbers knife' review by diving straight into the quality of the blade on this model.

Well, that will be actually a little unfair, as DOVO has made a solid effort across the entirety of this design.
The handle, for example, is of exceptionally high-quality olive wood.

Just as with the handle on the last razor from Feather, well, this wooden handle looks and feels the part.
It is comfortable to hold, clearly tough, and long-lasting, and adds a nice weight and balance to the square point razor.
The tang – the piece of metal that connects the blade and handle – is also a little thicker than you will see on some other models of razors.

So, all in all, it's a really well-designed straight razor with a great feel on the hand.
But we know you're here for the blades, so let's get to that.

This. Blade. Is. Incredible!
Truly, truly incredible.

On the one hand, DOVO has gone for a full hollow grind on the blade.

This results in a blade that is finely honed to a very narrow point, providing an outstanding cutting area.
Due to the wide area of the grind, it is a little easier to hone compared to some of the other blades.

That itself is a great little advantage to this design, resulting in a blade that is not only razor-sharp (no pun intended) but is also pretty easy to keep it that sharp too.
If we're going to throw any negatives at this razor, it would merely be a warning that this is not a blade suitable for people new to straight razor shaving.
Again, I repeat, this is not the best beginner straight razor.

It is just too sharp to be used as a learning tool, with an aggressive and pretty unforgiving blade.
If you have been using a straight razor for a while and have your technique down, then that is a different story.

In that case, it could be well worth your time to check this bad boy out if you are looking for one of the sharpest blades on the market right now, with the power to deliver a closer shave than almost any other razor out there.
See what others have to say per the Amazon reviews here.
---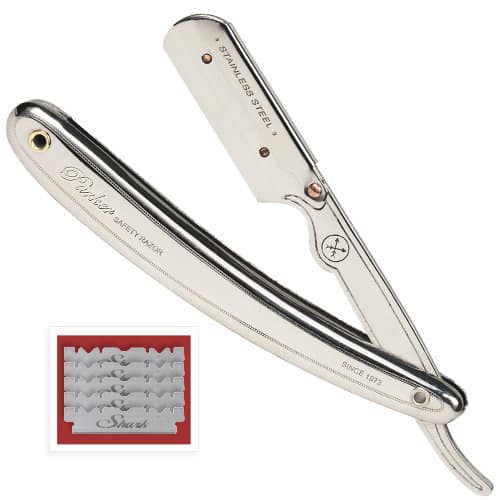 Next up, we have got a solid example of what is often called a classic shavette straight razor or sometimes called a barber old fashioned razor.
Parker straight razors are classic, to say the least.
Specs
Who Is It Best For?
Any man looking for the ease of use and adaptability of a shavette razor.
Key Features
Prepare to have your minds blown, but barber (shavette) razors were invented for barbers shaving.
Phew, I hope you were sitting when that truth bomb was dropped.
These classic razors were invented as a fast and hygienic way for barbers to use a straight razor in their shops.
Think about it, the typical barber will see dozens of men every day on his chair.
If he is using a traditional straight razor, he has to keep disinfecting it after every use, as well as honing it before every customer climbs on the chair.
In short, it's a big pain in the backside for him.
Enter, stage left, the barber razor, of which this model from Parker is a great example.
It has all the benefits of a straight razor in terms of weight, size, and hand feels.
But it combines all of that with the ease of use of a disposable blade.
It's kind of in the middle between a traditional straight razor and a safety razor – though if anything, it is leaning more toward the straight razor style of design.
Though, they are a great tool for personal as well as professional grooming.
One sure thing is that the cash outlay here is tiny, we're talking of just a few bucks here to get the tool.
After that, you do, of course, have to keep buying the blades too, but they are literally a few cents each.
We really liked this model too, or at least most of it.
The arm that holds the blade is stainless steel, not aluminum.
That makes it a little heavier, which in turn gives it a nice heft on the hand.
However, it's also an extremely strong and corrosion-proof shaving knife.
The metal handle is… not that great – we won't lie.
It's not that bad, either, it's perfectly functional, just a little bit boring.
Finally, it should be noted this tool has terrific compatibility with a huge range of single edge blades.
This tool comes bundled with some free ones from Shark, so, you can try those out first.
But you can also pick up blades to fit this machine from just about any manufacturer in the world of razor blades.
That's really cool, as it means you can easily adapt your razor to give the kind of a shave you want by selecting more or less aggressive blades.
That adaptability is certainly one of the big plus points of this razor blade design.
See the collective opinion of over 1,000 Amazon reviews here.
---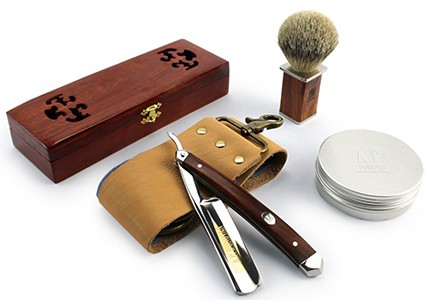 Our next product is this, a complete straight razor shaving kit.
This straight razor kit brings with it everything you need to start shaving straight out the box, but the key question has to be, how good is this razor?
Specs
Who Is It Best For?
Any man who is a complete newcomer to straight razor shaving and seeks all the tools he needs in one convenient package.
This is arguably the best straight razor of premium craftsmanship for beginners – at least it comes fully kitted.
Key Features
So far, all the products we've looked at assume that you have a certain level of products already – or at least are happy to invest in them.
The fact is, for best shaving experience, straight razors cannot work alone.
To get the most out of them, they need quality shaving creams and well-made shave brushes, amongst other tools and items.
However, if you are new to straight razor use, there is a good chance you don't have any – or at least some – of the extra items you need.
Buying all the extra stuff can quickly add up.
Let's face it as well, the straight razor itself isn't exactly cheap.
If this is ringing bells with you, then perhaps you could consider investing in this kit from A.P. Donovan.
What you get here is a quality shaving brush, a decent shave soap, and – most importantly – a honing strap.
That is pretty much ticking off all of the most important tools to get started with your straight razor.
You'll also need a straight razor by itself, and thankfully, you are getting one of good quality here.
The blade is a Japanese Alloy, essentially carbon steel, which is a superb material for blade construction.
It's also a bigger blade than we've seen so far, with a 7/8" width.
In design, this is a nice traditional style of razor.
It has a well-designed and built wooden handle, with a good balance on the hand.
This kit also comes in a very nice wooden storage box.
That also makes it a really good gift.
One issue is that the razor is not shave-ready straight out of the box.
To us, this is a bit of a shame as this kit is ideal for beginners.
It would be helpful to them to have the blade shave-ready so that they can practice maintaining that cutting-edge with the honing strap, rather than having to sharpen the edge of the blade themselves.
Do note – the blade has been ground, so you don't need to take it to a sharpening shop.
But it is not quite sharp enough to shave with straight away, so you need to work on it with the honing strap first.
Still, this is a quality razor, backed up with a good array of essential tools, all delivered in one convenient package.
---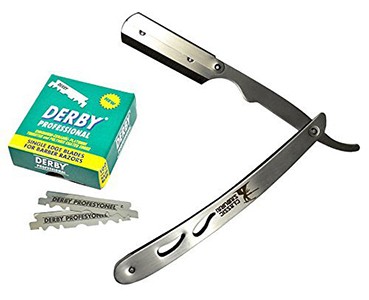 We'll finish up with this barber razor-style tool from Classic Samurai.
It is the cheapest tool on our list.
Well, is it bringing anything else other than a bargain price tag?
Read on to find out.
Spoiler: It is.
Specs
Who Is It Best For?
Any man who wants a straight razor shave with a tool that he can buy with loose change found down the back of the sofa.
Key Features
If you were to take a straight razor and strip it back to its absolute base components, then you may end up with something a little like this razor from Classic Samurai.
It looks like it's made of bits that fell off of the Terminator's arm.
First of all, great company name, Classic Samurai, great job!
Secondly, that stripped-back design brings several benefits to this razor.
As we alluded to above, this is a crazy cheap razor.
It has such a low price tag that we actually had to double-check it with the supplier – we thought they had made a mistake!
You are also getting a straight razor that is very simple but also effective.
The full construction is stainless steel – no plastic handle here, which gives a product that feels great on the hand with a decent weight.
It is also strong, tough, and corrosion-resistant.
That all-metal construction makes it super easy to disinfect as well.
This is a shavette straight razor too.
As with the ones we looked at before then, that means that you can pop in a blade from just about any manufacturer that you can find.
This allows you to find a bespoke shave with a razor blade that best suits you, your face, and your facial hair.
You also get a pack of free blades from Derby bundled in here, so you can give them a try.
We should point out that the mechanism that holds the blade is not as good here as you will find on some other shavette style razors.
It does the job, and it does hold the blade in place effectively, but it is not quite of the quality of more premium razors.
There is no tension screw, for example.
Still, this product will provide a quality shave for a very, very low price.
See what other are saying per the Amazon reviews here.
---
If you are going to get the best out of your shaving straight razor, then you are not only going to know how to use it properly but also hone it.
If only someone could teach you how to do that, though…
---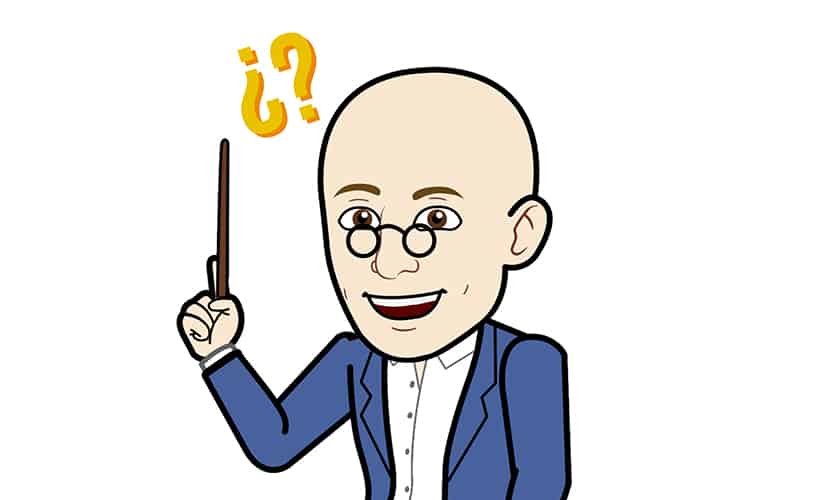 How to Shave with a Straight Razor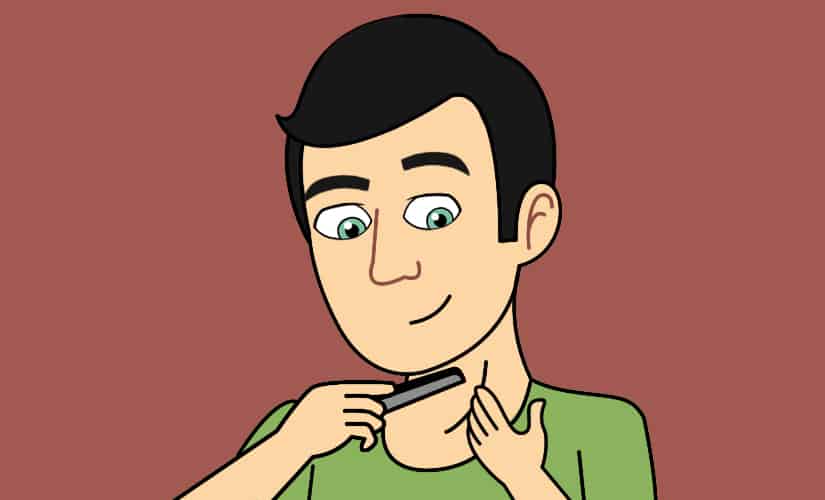 Many of us are not taught how to shave properly, are we?
Well, let's see how to use a straight razor.
With cartridge razors, you can almost get away with a poor technique with the aid of a roll of toilet paper, but this is not going to be good enough with a straight razor.
Time needed: 15 minutes.
Here are step-by-step instructions on how to shave with a straight razor.