We have found the 6 best disposable razors on the market today.
Whether you plan to use them for shaving your face, head, underarms, chest, pubic hair, or legs, these razors will be sure to get the job done right.
We tested and reviewed every disposable razor out there and ranked them based on the following criteria:
Shave Quality
Longevity
Feel (Weight, Grip, Length)
Price
The result: The definitive list of the 6 best disposable razors for every need.
QUICK OVERVIEW: Best Disposable Razors
IMAGE
PRODUCT

Gillette Mach3 Disposable Razor, Sensitive

Can provide a close, quick shave
Glides smoothly

VIEW ON AMAZON →

Gillette Sensor 3 Smooth Shave Disposable Razor

Pivoting head for better control
Affordable blade

VIEW ON AMAZON →

Gillette Sensor 2 Plus Disposable Razor

Soft Ultragrip handle for great control
Pivoting Head

VIEW ON AMAZON →

Schick Men's Quattro Titanium Disposable Razor

Quick, closer shave
Comfortable handle

VIEW ON AMAZON →

Schick Xtreme 3 Eco Disposable Razor

Titanium-coated blades
Close and comfortable shave

VIEW ON AMAZON →

Bic Men's Sensitive Disposable Razor

Slim plastic handle for comfortable use
Single-Blade Razor for a sensitive shave

VIEW ON AMAZON →
Use the table of contents below to jump to the sections most important to you.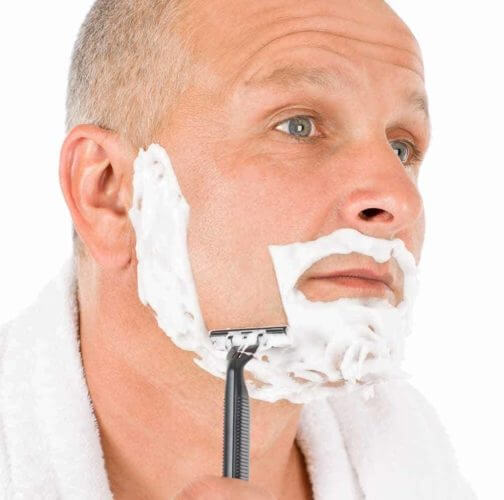 ---
The 6 Best Disposable Razors of 2023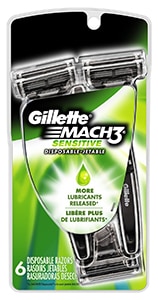 One of the best-selling razors of all time (both disposable and cartridge), millions of men around the world swear by the Mach 3—and for a good reason.
These triple blade razors can provide a close, quick shave, while Gillette's patented Lubrastrip, lubricating strip that delivers extra lubrication for the face to help prevent razor burn and irritation.
In truth, the only minor drawback to these razors that come with lubricating strips is the price is slightly higher than other disposable razors for men.
That being said, even many men who typically always have to use a new blade for each shave often find that they can use one Mach 3 for many shaves before it finally gets too dull.
TheMicrofins built into this razor provide a nice smooth, close shave that you didn't think you could get with a disposable razor.
Even if you have sensitive skin on your face, head, underarms, or pubic region, this razor will not cause you problems.
---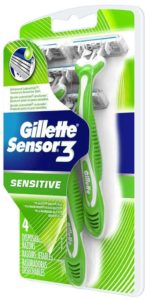 Another triple blade model from Gillette, the Sensor 3 comes with a pivoting head that helps to provide much better control.
Not only that, but the Sensor 3 disposables are typically a bit cheaper and usually sell for around $1.50 per razor.
---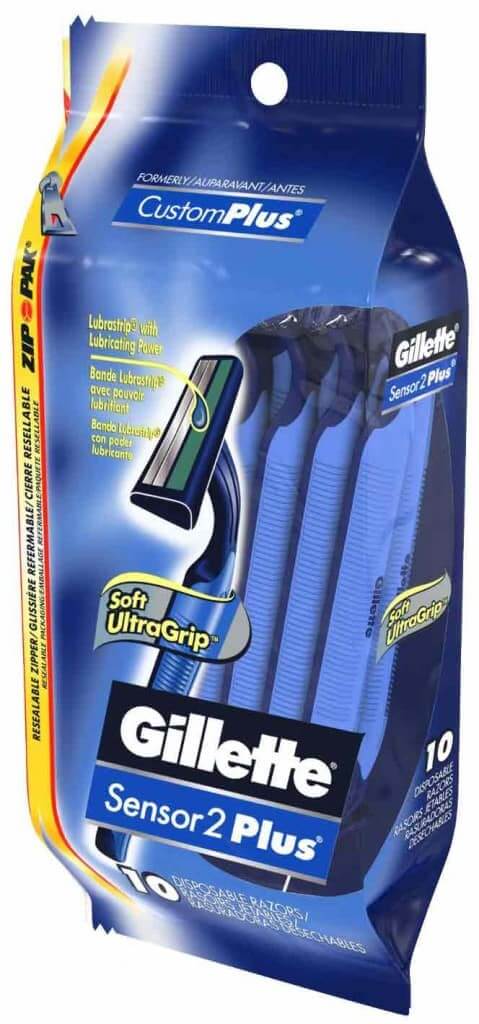 Gillette isn't the only name in disposable razors, but it may just be the best, as we're also quite wild about the double-blade Sensor 2 Plus.
There's not much to choose between the Sensor 2 and 3, as both feature the same grip and pivoting head and typically provide about the same quality shave.
Of course, the fact that the Sensor 2 has one less blade lowers its price, as you can usually expect to pay somewhere between $0.50 and $1.25, depending on the size of pack you buy.
---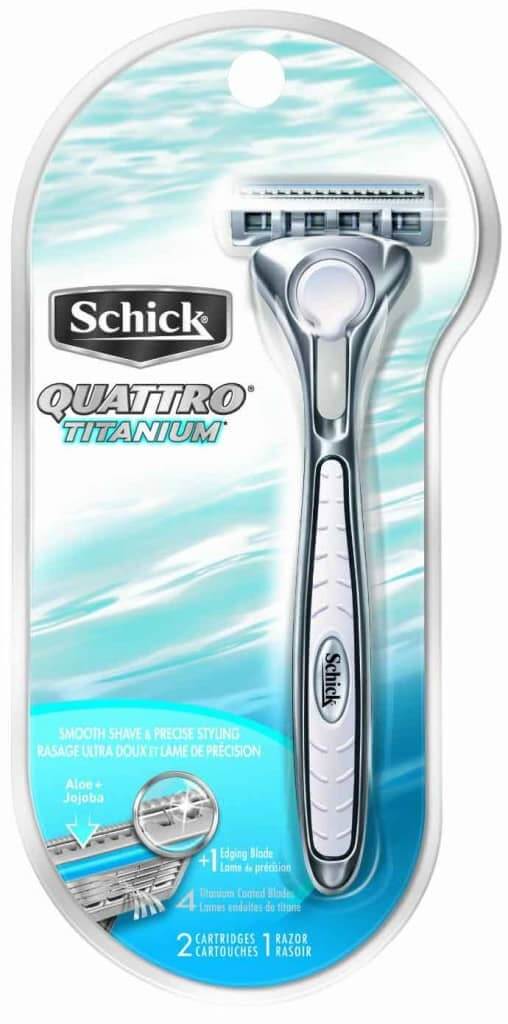 See, we told you Gillette wasn't the only name on our list.
In fact, some of our experts might have just put this outstanding four-blade Schick Quattro Titanium at the top of the list.
Why you say?
Well, primarily because it has four blades and can thus provide a quicker, closer shave than most others.
Nonetheless, we also like the fact that it has a pivoting head, while we also found the ergonomically designed handle to be more comfortable than most others.
Of course, you should expect to pay a bit more for this one.
---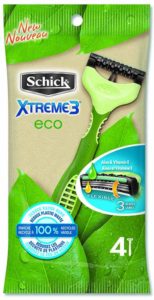 With the vast amount of trash we all produce annually, it's no surprise that companies are finally starting to catch on and offer more environmentally friendly shaving products such as the Schick Xtreme 3 Eco.
As you'd expect from the name, this is a triple-blade razor, which we find works equally as well as the Mach 3.
However, the real selling point here is the fact that the entire product is made using 100% recycled plastic (minus the blades obviously), allowing you to do your part for the environment while still getting a quality shave.
They may be a bit more expensive than your average triple-blade, but the more environmentally conscious men amongst us should find them well worth the cost.
---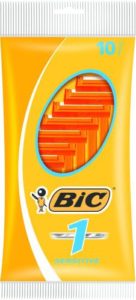 Once upon a time, Bic was the disposable razor of choice, but the company has fallen by the wayside with the advent of all the fancy multi-blade disposables.
However, if you're searching for a quality product for an incredibly low price, we highly recommend the single-blade Bic Men's Sensitive.
Not only is it one of the cheapest quality men's disposable razors on the market, but it's also the only single blade that we found to live up to its "sensitive skin" billing truly.
If you have sensitive skin, be sure to check out our article on the top shaving creams for sensitive skin. It may revolutionize your shaving experience.
---
How to Shave with a Disposable Razor (Video)
How to shave with a disposable razor! Detailed instructions
---
Disposable Razors in Brief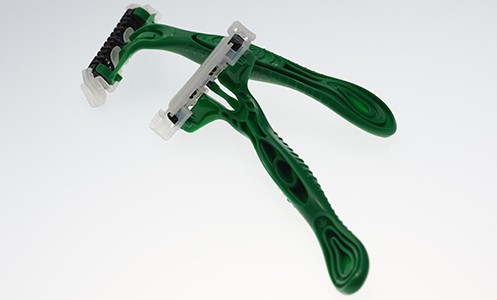 Unless you've been living under a rock, you'll probably already be familiar with most of the names on our list of the best disposable razors, such as Gillette Mach 3 or Fusion.
Still, don't be confused by the name, as Gillette and other companies produce similar products in both disposable and cartridge models.
In case you're not aware of the difference, a cartridge razor is one where you throw away the blade cartridge but reuse the handle, whereas, with a disposable razor, you just toss the entire thing in the trash when it becomes dull.
In truth, we don't understand why Gillette and others would choose to produce two such similar models, except maybe for the fact that the cartridge razors typically have sturdier, more solid handles that feel a bit better in hand and may provide slightly improved control.
After testing out many disposables, we eventually found that there were mainly only two categories—those that work and those that don't. While there are a massive number of cheap disposables, there are decidedly fewer quality products on the market.
---
Sorting Through the Trash of Disposable Razors

We've previously written extensively about how many quality matters when choosing male grooming products—whether that be top quality shaving cream, beard trimmer or a first-rate safety razor.
However, we're also aware that not all men are willing or able to invest in the best shaving products and would instead prefer to spend their hard earned money elsewhere.
While we wouldn't recommend anything other than a straight or double-edged safety razor for any man who takes his shaving seriously (how to shave with a safety razor), we understand that some men are always going to prefer the ease and convenience of disposable razors.
Still, we're in the mission to help, no matter what your personal preferences may be, which is why we've decided to guide you in your quest for the best disposable razors.
We also have an article and video on how to shave with a disposable razor that will also help you get the best shave possible.
Of course, there are probably many of you out there saying that there's no such thing as the absolute "best" disposable razors, as most of us have experienced the awful pain and irritation that is typically par for the course where most disposables are concerned.
Regarding overall quality of the shave, you're right that a cheap disposable razor blade can't compare to a high-quality safety razor or such
This is especially so when you want to shave hard to reach areas like an ingrown hair that needs a specialized tool, or facial hair that needs that extra attention.
Check out this excellent infographic on the science of shaving for more info and if you change your mind, come check out which are the top safety razors out there so you can be sure you get the right one for you and your budget.
On the other hand, companies like Bic, Schick, and Gillette have made considerable strides in disposables over the years, with most now producing at least a few varieties that can at least compare to many cartridge razors and the like.
That being said, there are still many disposable razors that scrape instead of shaving the hair off your face, so it's important to at least put a bit of thought into your choice if you want to avoid extreme razor burn.
---
The Best Disposable Razors: Single or Multi-Blade?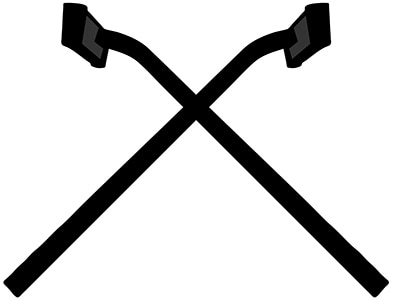 Most men who prefer a traditional shave will tell you that it only takes one blade to get the job done, especially as it usually seems that the higher number of blades the more irritation you're likely to experience.
While this is true for safety or straight razors, it has more to do with the quality of the blade than anything else—meaning it's not always right when it comes to disposables.
Nowadays, the majority of men that use the cartridge or disposable razors prefer the ease and convenience of multiple blades, as they typically provide a closer shave in much less time—and in truth, we probably agree.
Simply put, the quality and sharpness of the steel used in disposable razors are such that most single blade models won't get the job done as well as those with two, three or five blades.
That being said, single blade disposables are still far and away from your cheapest option, and there are at least a few models that come with an ergonomic handle and that are nearly equal to the more expensive multi-blade models.
---
Finding the Best Disposable Razor for You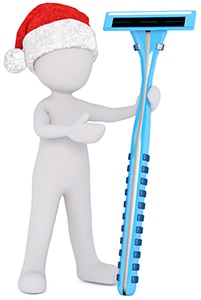 It's a fact of life that not all things are created equal and nowhere could this be truer than when it comes to disposable razors.
While some companies are producing quite excellent disposables for both men and women, they are still far outweighed by the number of downright awful products still on the market—which, unfortunately, we had to find out firsthand during our research.
So, when it comes to finding the best disposable razor, there are a few tips to keep in mind.
First and foremost, it's important to remember that like most other things in life, price typically equals quality—meaning that 20 pack of razors you picked up for a few bucks are probably not even worth the materials they're made of.
On the other hand, more blades don't necessarily equal a better shave, for reasons we've already discussed.
The other thing to keep in mind when shopping for disposable razors is that the best or most well-respected brands became that way for a reason.
While that pack of razors from some Chinese brand you've never heard of may be cheap (and may well still get the job done), it's highly likely that you'll still get a better shave from a razor brand you've heard of.
So, the biggest advice we can give you in this regard is not to take any shortcuts with your face, as you'll probably regret it if you do.
When it comes to choosing the "best" disposable razors, that means to stick with a brand you know and trust, and most of all, don't be concerned about saving a buck or two.
There is a time and place for penny-pinching, and your face definitely shouldn't be one of those places—especially considering that you're not looking at that much of a difference in price in the long run.
After all, you're already putting price over quality by choosing a disposable razor, but that doesn't mean you should take it to the extreme to save a few measly cents.