If you want to know which is the best shaving soaps on the market right now, you have come to the right place.
We have tested and researched practically every shaving soap out there worth considering, which may I say, was no easy feat!
Lucky for you, we have done all the work so that you can have the best shave experience. Now all you have to do is pick the one that is right for you from our expert vetted list based on your specific needs and preferences. And there will be something for you, no matter if you are among beginners or experts of men's grooming.
We graded and ranked the shaving soaps based on these 4 criteria:
Performance
Latherability
Longevity
Scent
Whether you have sensitive skin prone to razor burns, using a safety razor or straight razor blade, or have particularly thick facial hair, we've got you covered.
QUICK OVERVIEW: Best Shaving Soaps
IMAGE
PRODUCT

Taylor of Old Bond Street Sandalwood Shaving Soap with Bowl

High Quality British Shave Soap
Produce a thick, rich, slick lather

VIEW ON AMAZON →

Developed for any beard
Tones & purifies facial hair & skin

VIEW ON AMAZON →

Sir Hare Old Fashioned Shaving Soap

For dry & sensitive skin
Smooth & irritation free shave

VIEW ON AMAZON →

Truefitt & Hill 1805 Luxury Shaving Soap with Bowl

Closer, smoother shave
Majestic quality

VIEW ON AMAZON →

Mitchell's Wool Fat Shaving Soap

Exceptional lathering and protection
Great for sensitive skin

VIEW ON AMAZON →

Tabac Original by Maurer and Wirtz

Classic Scent
Long lasting

VIEW ON AMAZON →

D.R. Harris Marlborough Shaving Soap

Softens the beard for easy shaving
Increase the profuseness of the lather

VIEW ON AMAZON →
You will be sure to find the right shave soap for your skin type and needs on this definitive list of the best shaving soaps.
Use the table of contents below to jump to the sections most important to you.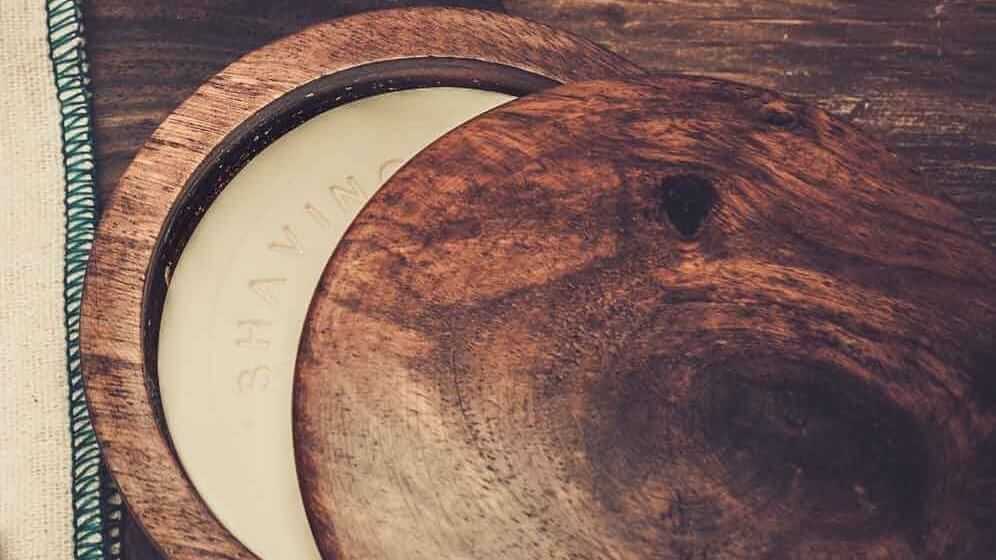 ---
The 7 Best Shaving Soaps of 2023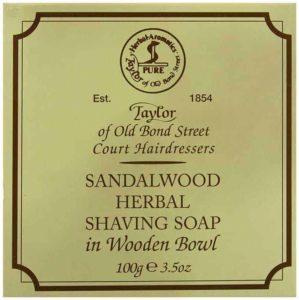 If you're a shaving enthusiast or have read our reviews of the best pre-shave oils and best shaving cream for sensitive skin, then you're probably already familiar with Taylor of Old Bond Street.
Generally speaking, English shaving products have a reputation as being amongst the best in the world (with perhaps only Germany producing close to as many outstanding brands), and amongst the best English shaving soaps, Taylor of Old Bond Street stands out near the top in the art of shaving.
The company actually produces a number of different scents of shaving soaps including Sandalwood, which has a classic manly scent that pleasantly fades away soon after use.
It also comes in some other great exotic scents including Avocado and Grapefruit!
For around $25 for a puck and reusable wooden bowl, we feel you'd be hard-pressed to find a better shaving soap for the price.
Nonetheless, there are a number of men who report this product dries out their skin due to the fact that it contains glycerin in addition to palm oil.
Don't forget that products like aloe vera creams can soothe your skin. Hydration is important!
While the glycerin adds more lubricant, this one still may not be the best choice for those who often suffer from dry skin.
---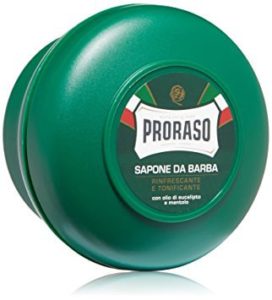 First off, as with a lot of shaving soaps, we really like the branding and style of this Italian soap.
It just looks cool. Stick it in your bathroom and guests will know that a man lives here! But aside from looking good, why else is this on our list of best grooming products?
There are a lot of reasons.
It creates a great lather, thick and creamy, without much work (useful if you do live in a hard water area) which is especially helpful for a close classic shave.
It's also a good lather that doesn't take much rinsing once you're done; a quick splash of hot water on your face and razor and you're good to go. Prim and Prep also LOVE the smell of this soap.
It's a clean classic smell of eucalyptus and menthol essential oils that isn't overbearing but is strong enough to create a wonderful sense of cleanliness and confidence.
The ingredients are also brilliant for the skin, as you would expect, nourishing and moisturizing it better than any aftershave.
Be prepared for a nice awakening, tingling, refreshing smooth shave.
Shaving soap connoisseurs might be skeptical of the relatively low price, but don't be.
A great quality product and a bargain for the cost it retails at.
If we were to find a negative it would be that the bowl isn't brilliantly designed and you might get a fair bit of excess coming over the sides when you close it up.
But it's not a lot and this really shouldn't put you off.
---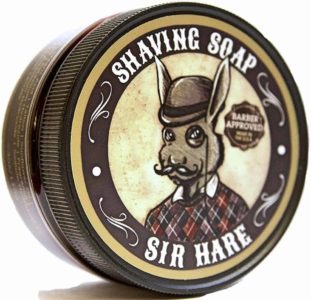 I have to admit, I was not aware of Sir Hare's products until recently but I was recently encouraged to try out their old-fashioned shaving soap with a traditional Barbershop scent and boy was I impressed!
How this soap slipped under my radar for so long, I don't know, but I am glad I discovered it now and can share my impressions with you.
First, I do have to mention the branding as I really do enjoy the dressed up hare that is resembling an old-fashioned barber.
The packaging as a whole has an old timed classy feel that I am proud to have on display on my bathroom counter.
Anyways, onto the important stuff.
This shaving soap creates a great creamy lather that felt great on my face.
The barbershop scent is fresh and clean and is very pleasing to the nostrils, but is not overpowering.
The tallow-based soap provided a stupendous shave that was smooth and irritation-free.
Another thing I really liked about this soap is that it did not dry out my skin.
I have sensitive skin and some soaps tend to do this to me sometimes, but Sir Hare's shaving soap is enriched with Shea and Mango butter that left my skin feeling fresh and moisturized.
Lastly, as you know, I love products that use natural ingredients and Sir Hare does indeed use all-natural ingredients with no synthetic preservatives.
Overall this is just a great quality shaving soap at a reasonable price in which I can't really find anything bad to say about.
---
4. Truefitt & Hill 1805 Luxury Shaving Soap with Bowl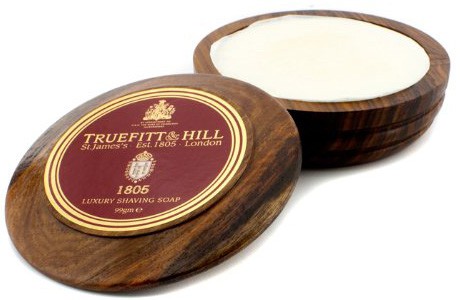 Like Taylor of Old Bond Street, Truefitt & Hill is another one of the most well-respected English shaving brands, and the only brand to be named as the official shaving products of the British Royal Family.
In terms of smell, we find most of their scents (including the popular 1805 and Trafalgar) to smell a bit more like something your grandpa used, but this isn't necessarily a bad thing if you're looking for something ultra-traditional.
We found that the Truefitt & Hill shaving soaps didn't dry out the skin as much as those from Taylor of Old Bond Street (despite the fact that both contain glycerin in addition to oil), but on the other hand, they typically cost about twice as much with a puck and bowl typically selling for $45-60 or around $25 for only the soap puck.
For real old-school shaving enthusiasts, it doesn't get much better than Truefitt & Hill, although there are a number of similar quality products for a lower price.
---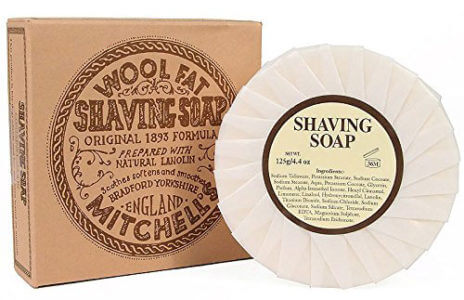 If you're looking for an all-natural shaving soap that uses organic ingredients, we highly recommend Mitchell's Wool Fat shaving soap.
This soap contains primarily lanolin (made from sheep, hence the name) instead of a vegetable or synthetic oil, which is precisely why we love it, as there's no doubt that animal fat provides better results than vegetable oil.
Not only will this product not dry out your skin, but it also creates one of the richest, most lubricating lathers we've come across (and no, it doesn't smell like a barnyard).
At around $15 for a puck (or around $35 for puck and bowl), this is probably about as good as you can get for the price and is hands down our number one choice for those looking for a true traditional shave.
After using it, you'll instantly see why Mitchell's has developed such a cult following amongst shavers in the know.
See what others are saying per the many customer reviews on Amazon.
---
6. Tabac Original by Maurer and Wirtz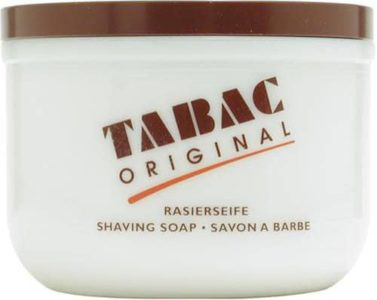 English shaving products are so good that Tabac Original by Mauer and Wirtz is one of only two non-English products to make our list.
Still, there's really nothing not to like about this one, except perhaps it's misleading name—it doesn't smell like tobacco, but instead has a pleasant citrusy, floral and yet masculine scent.
Still, some men find it to be a bit off-putting, but we personally think it's a nice change from the others.
Like Mitchell's Wool Fat, this is another traditional tallow-based shaving soap that works like a charm.
Nonetheless, many men find it a bit harder to get a decent thick lather at first, but you should quickly get the hang of it.
The puck of soap itself normally sells for around $20, or you could get it with a hard plastic bowl for another $10.
However, in truth, we'd recommend purchasing a separate bowl if you decide to go with this soap, as the plastic bowl this one comes with seems quite cheap.
---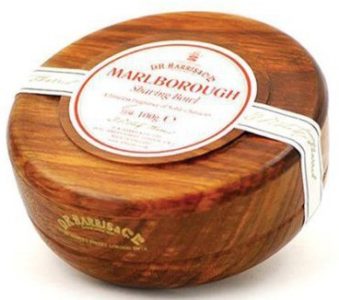 Another product with a misleading name, just like Tabac, D.R. Harris Marlborough smells nothing like cigarettes but instead has a unique ultra-manly scent.
While it's not our favorite scent in the world, there are a huge number of men who swear by it. Still, if you like the soap but not the scent, you'll be happy to know that D.R.
Harris (another one of the most loved English brands) also makes soaps in lavender, Arlington, and Windsor (the last two of which are impossible to describe, just like "Marlborough").
We find that the D.R. Harris shaving soap produces an incredibly rich lather, usually with less effort than many others.
However, there are also those who find it inferior, so your mileage may vary.
Nonetheless, we still feel it offers decent value for the price (around $30 for the puck and beautiful wooden bowl).
---
2 Things to Consider When Buying the Best Shaving Soap for You
When choosing the right shaving soap for you, these are the couple of things you should consider
1. Triple-Milled, Semi-Hard or Croap?
If you've never used a shaving soap before, there are a few things you need to know before you run out and buy one.
For starters, you need to be aware of the fact that most traditional shaving soaps require a bit more preparation time before you can shave, as the soap puck will need to be soaked in water for a few minutes to soften it up.
So, if you're one of those men who's always in a hurry, you'd probably be better off to go with a quality shaving cream (Check out which are the best shaving creams here).
On the other hand, there are now also a number of decent soaps (cream-soap) on the market that can provide a similar quality without the need for pre-soaking.
Nonetheless, if you've got the time, we definitely recommend choosing a quality hard soap.
If you're planning on using traditional shaving soap, you'll also need to invest in a nice shaving brush, as hard shaving soaps cannot be lathered with your fingers.
On the other hand, if you don't want to go the full nine yards with the brush, you can always find a somewhat softer soap or croap that doesn't require a brush.
Most of the best shaving soaps on the market (and everyone on our list) are triple-milled, which makes the puck much harder and usually results in a product that lasts a bit longer than the softer soaps and croaps.
However, triple-milled soaps are also probably the most expensive shaving "cream" you'll ever use, with some products costing as much as $50 or more for a single puck.
Nonetheless, you can probably expect to get a few months of use out of one puck, meaning they're probably not much more expensive in the long run.
The final thing to consider when looking for the best shaving soaps is whether or not you'll be using a shaving mug or bowl.
Although they are usually considered unessential, even in a traditional wet shave, you may find that some brands of soap require a shaving bowl to build the best lather.
I sure do live by my shaving bowl.
Check out our article for the complete 411 on shaving bowls/mugs/scuttles.
Still, when searching for your soap, you'll quickly see that some pucks come in their own tin, bowl, or container, while with other products you'll only get the puck.
In truth, the only difference between the two is the price, as the products without a container are usually a bit cheaper than those that come with one.
Nonetheless, you can always kill two birds with one stone, as you can typically purchase refill puck and reuse the same container over and over again.
On the other hand, if you decide to go with a container-less puck the first time, you'll need to invest in a bowl to soak the soap in (or simply use a coffee mug or bowl from your kitchen).
---
2. Tallow vs. Oil vs. Glycerin
The final thing to consider when deciding on the best shaving soap is the actual ingredients themselves.
For old-school shaving purists, tallow based shaving soaps are the only way to go, as these are about as traditional as it gets.
Nonetheless, nowadays there are a number of excellent products that are made using oils (such as shea butter, green tea, olive oil, coconut oil, palm oil, or argan oil), some of which work easily as well as the tallow based products.
Not only that, but some men find the idea of using an animal-fat-based shaving soap (tallow is rendered animal fat) slightly off-putting, which also helps to explain the popularity of oil-based soaps.
Finally, there are also many newer soaps that are now being made using glycerin.
While glycerin may be a good choice for lotion or regular soap, most people find the majority of glycerin-based soaps to be inferior to those made of tallow or oil.
That being said, this isn't always the case, as there are some oil-based soaps that are downright terrible, while there are at least a few decent glycerin-based shaving soaps on the market today.
---
Everything You Need to Know About the Best Shaving Soaps
Getting a quality old-school shave requires investing in quality products, and other than the razor itself (check out our list of best safety razors), there's no other product where this is truer than when it comes to choosing a shaving soap.
We've previously covered the differences between shaving soap and shaving cream and also provided you with the instructions on how to use shaving soap, so now it's time to help you sort through the huge number of products to find the best shaving soaps on the market today.
---
A Quick Intro to the Best Shaving Soaps


A traditional wet shave requires spending the money on a quality shaving soap, otherwise, you may soon find that the extra time wet shaving takes may not be worth it.
Of course, wet shaving is about more than just the shaving soap, as the entire process and products used, ranging from the shaving brush to the razor, is behind the reason why it can provide a close shave that is more comfortable.
So in essence, investing in a high-quality shaving soap typically means the difference between a good and a great shave (unless you happen to choose an awful product, of which there are still many).
In the past, shaving soaps were mainly the domain of men who used straight razors, or at the very least, double-edged safety razors (how to shave with a safety razor).
However, considering the huge difference in quality between a good shaving soap and a cheaply canned cream, we would definitely recommend them to any discerning man who is looking for a higher quality shave.
Other shaving soaps that can help give you a good shave are:
Rustic shaving soap
Barrister and Mann shaving soap
Mike's natural shaving soap
Floris shaving soap
Crabtree and Evelyn shaving soap
Mystic water shaving soap
Edwin jagger shaving soap
West coast shaving soap
Fine american blend shaving soap
Menthol shaving soap
Wholly kaw shave soap
Artisan shave soap
---
One of the big appeals of shaving soap is that old school feeling.
You feel like you're stepping back in time when you shave.
You almost feel like you're stepping foot into a barbershop in the Wild West.
It's part of the best shaving soap 'thing' that I love.
It also makes me feel like, well if they were doing it this way all those years ago they must have been on to something!
So what is the actual history of shaving soaps? Why have they got this iconic status?
Williams was one of them, if not the, first. It's been made since 1840!
The patent for a shaving scuttle was given in 1867.
Shaving sticks have been around since the 1800s too. But it was the early Arabian soaps that started it all.
The first shaving soap was sold in 981AD made from sesame oil and lime.
The ingredients have advanced a little now but the fact remains; shaving soaps are the oldest way of removing hair from your face!
---
Before you invest in one of the best shaving soaps, be sure to find out what type of water is in your area.
Why? Well, it's all about the lather.
One of the things people generally notice when they first start using the best shaving soaps is that, more often than not, you won't get the levels of lather that you would with a cream or foam.
If you are in a hard water area, you will struggle even more.
It may be your brush. It may be your soap. But it will probably be your water.
So check this before you buy and if you are in a hard water area, be sure to buy a soap that can cope or a brush that will get that lather going for you!
Frequently Asked Questions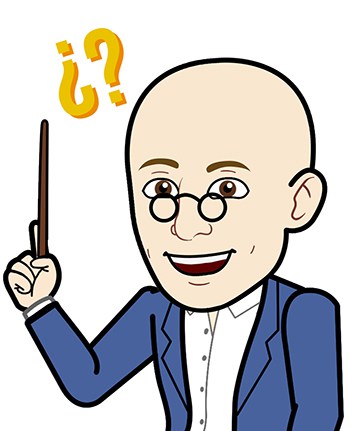 1. How good are Merkur razors?
Merkur blades are made of high-quality materials and have an excellent design, making them extremely durable. They appear to last slightly longer than the average de blade.
2. Is Merkur a reputable brand?
Overall, the best safety razor. Merkur, a German razor company, was mentioned more than any other brand, praised for its long history, low price point, and reputation for quality manufacturing.
3. How long will a Merkur blade last?
Lasts 3-7 shaves.
Merkur is a well-known brand. They are appealing because they can provide a very close shave without being as aggressive as other brands. They are rust-resistant due to their platinum coating, and one blade can typically last between 3-7 shaves.
4. Where are Merkur razors manufactured?
MERKUR safety razors are made in Germany and provide complete corrosion protection as well as exceptional durability due to the zinc die casting process.