Your Guide to the Must-Have Shaving Supplies
If you want to take your grooming seriously, your shaving kit or shaving accessories need to include a heck of a lot more things than just a cheap can of shaving foam and a Mach 3.
This is especially true if you want to experience a closer, better way to shave, or if you happen to frequently suffer from razor burn, bumps, or ingrown hairs.
The best men shaving products from shaving brands are what should be in your shaving tools.
While obviously not all of you reading this will buy everything needed to make a complete shaving kit, we still feel it's important to provide you with a full list of shaving supplies for those men who are ready to take their personal hygiene to the next level and who want to be prepared for any occasion.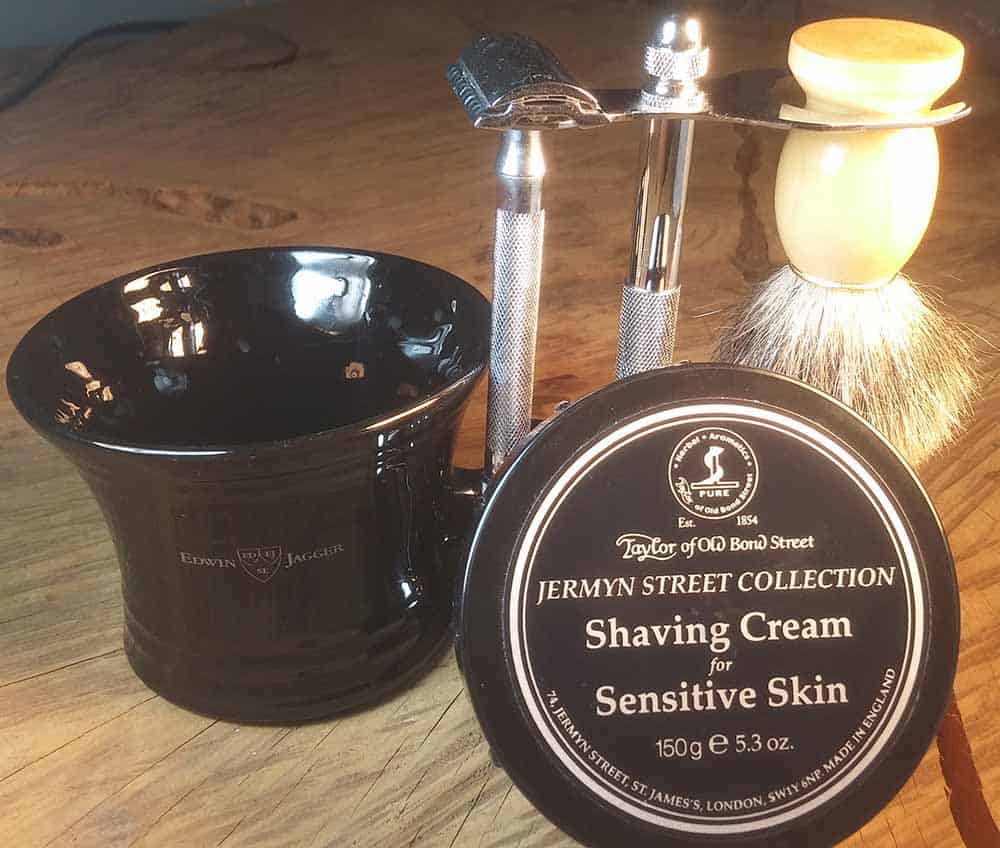 Some of the shaving supplies you'll find in Prim & Prep's Ultimate Shaving Kit are definitely not essential shaving tools for men, especially items like a heated shaving cream dispenser.
Nonetheless, since every man wants something different, we figured we would make our kit totally comprehensive and include virtually all of the shaving supplies from shave brands a man could ever want.
So read on to discover the shaving supplies for men it will take to build your own Ultimate Shaving Kit.
The Ultimate Shaving Supplies Kit: The Tools Needed
Razors
The first type of shaving supplies you'll need are razors, as you obviously won't be able to actually remove any hair without one.
While we definitely think no shaving supplies kit can really be complete without at least one safety razor (many men have at least two or three different models), we also think that there needs to be a backup option for those times when you're in a hurry, too tired or lazy or suddenly discover you've run out of blades.
Personally, I'd say that every shaving kit should actually include at least three different razors—a double-edge safety razor, a cartridge or disposable, and an electric shaver.
The electric shaver is perfect for those times when you're really in a hurry or whenever you don't need a razor-close shave.
Similarly, a high-quality disposable or cartridge razor can offer a decent shave in a short time and even many diehard wet shavers still rely on them from time to time.
If you're really willing to go all out, you may even consider buying a shavette or a straight razor, although straight razors themselves really need their own complete kit as you'll need a strop, hone, paste, etc.
Shaving Brush and Razor Stand
Although not absolutely essential, a shaving brush and razor stand will definitely add to the quality of your shave and help ensure your safety razor lasts as long as possible.
As far as shaving brushes are concerned, badger hair really is the best way to go (although huge advancements have been made in synthetic brushes, the best ones cost a fortune).
A badger hair brush, especially for the higher grades, not only feel great on the face but helps to ensure that the face and hair are fully coated with lather.
They also help to lift the hairs up from the face to help you get a closer shave and prevent the razor from tugging or catching.
If you're not willing to spend the extra cash on a badger brush, boar is your next best option, followed by horse hair.
Just keep in mind that the lower the grade, the stiffer the brush will be and the more you'll need to soak it in warm water to soften it up.
Even then, no other type of hair will ever come close to matching the softness of silvertip or other higher grade badger hair.
If you're smart about things, you'll buy the shaving brush and razor stand as a set.
There are many shaving brush and razor stand sets on the market produced by some of the top names in the shaving game, such as Jack Black and Edwin Jagger.
Some of these sets also include a safety razor as well, which can save you even more money on building your shaving supplies kit.
While it may seem a bit excessive to need to buy a stand just to hold your razor and shaving brush, it is actually quite essential.
Since you'll obviously be rinsing both items off after using them, it is important not to put them away until they have fully dried out.
This is where the razor stand comes in, as it allows you to hang the shaving brush and razor up to allow them to dry.
Of course, you should always try to dry your razor off as thoroughly as possible after each use.
It also gives you a convenient place to store them so that they don't get damaged.
Shaving Bowl
If you're using a shaving brush, we definitely recommend buying a good quality shaving bowl to help mix up your lather.
While not essential, the reason we like shaving bowls is that not only do some shaving soaps not lather well without one, but they are also an easy way to create a rich warm lather.
This doesn't just feel great, but it also helps improve the quality of the shave.
To warm your lather, all you need to do is place your shaving bowl with cream in a sink filled partly up with hot water.
Then just wait a few minutes for the bowl to absorb the heat from the water and warm up the cream and you'll be ready for one of the most enjoyable shaves of your life.
You could also invest in a shaving scuttle, which is a bowl with a built-in container that holds hot water directly next to the lather.
You can get it from men's shaving stores
The Ultimate Shaving Supplies Kit: The Products
Pre-Shave Oil
If you want to ensure your razor glides smoothly over your face, no matter what type you're using, pre-shave oil is a great way to add a bit of extra lubrication to your shave.
There are also a number of excellent preshave oils designed for use with electric shavers that help make the hairs stand up straight, with Jack Black's being one of the better ones we've come across.
Shaving Powder
There are a number of shaving powders designed for electric shavers that work the same way as the electric razor preshave oils.
Black men face specific problems when shaving, especially the increased risk of razor bumps.
This is why no black men's shaving supplies kit can be complete without a depilatory shaving powder.
Aftershave Lotion or Balm
As soon as you shave, it's important that you treat and nourish your skin to help calm it down and repair the damage.
The first thing you'll need to do is use cold water, or better yet, ice to help close the pores.
After that, we would definitely recommend gently rubbing in a high-quality aftershave balm or aftershave lotion.
Beard Oil
While this is technically a shaving supplies kit, any man who sports a beard or even a mustache or goatee could definitely use a bit of quality beard oil now and then to help soften the hair and keep it healthy.
Using one of the best organic castor oils is also another way to soften beard hair.
The Ultimate Shaving Supplies Kit: Accessories and Non-Essentials
Styptic Pencil
Probably one of the least common items in most men's shaving supplies kits, in our opinion, a styptic pencil is a must-have if you can find one.
Why you may ask?
What the heck is a styptic pencil you say?
Well, a styptic pencil is what's known as an antihemorrhagic, which is something that prevents hemostasis, which is, in turn, a fancy way of saying it stops bleeding.
It does this by causing the tissue around the injured area to contract and thus sealing off any damaged blood vessels.
All of this makes a styptic pencil a handy tool, as it can be applied to any cuts or nicks to stop them from bleeding almost instantly.
It does sting a bit, but no more than aftershave really.
Still, if you can't handle the pain, you can also use vaseline or lip balm to seal up your wounds.
Shaving Cream Warmer/Heated Shaving Cream Dispenser
When people talk about shaving cream warmers or heated shaving cream dispensers, they're mostly referring to a line of products produced by brands like Conair (no, not that ConAir).
Of all the must-have supplies in our Ultimate Shaving Kit, this is definitely not one of them.
In fact, if it weren't for the huge demand for them, we probably wouldn't even include these products.
However, the reason for this isn't that we're really opposed to them or think that they're a bad idea.
The reason is that they are pretty much all designed to be used with canned shaving foams or gels.
If you're a frequent visitor to this site, you should already be aware of why we think these products are so bad (and if you're not, do yourself a favor and check out our post on shaving cream vs soap to get educated).
All things considered, we really wouldn't ever recommend any man use that cheap canned goop on their face, but if you're going to do it, why not at least warm it up first so you get a more enjoyable shave.
From the $15-20 Conair HGL1NR to the $120+ Conair Hot Lather Machines, most all heated shaving cream dispensers have received quite good reviews and work just as advertised.
For a true barbershop quality hot shave, it's definitely better to spend the extra money on the Hot Lather Machine. Still, the other models do a decent enough job.
If you want something that also looks stylish, the Chrome Hot Lather Machine is surely the way to go, although, at $150-160, it may not be worth the price.
Another intriguing option is the Conair Compact Hot Gel Cap Heating System, which is a small heating cap that fits directly on almost any shaving cream can.
All you've got to do is fit the cap on the can, plug it in, and within a few minutes, you'll be ready to experience the wonders of a hot shave.
If you want a heated shaving cream that takes a different type of shaving cream or soap, your only other options are to spend $200 or so on a professional barber's hot lather machine, such as the Lathertime Professional by Scalpmaster or the Campbell's Original Lather King.
Both heated shaving cream dispensers can use special liquid shaving cream (most come with one bottle), but you could always experiment with making your own or thinning down a store-bought cream.
Nonetheless, this type of shaving cream warmer does come with several issues.
Not only are they expensive, but they're also quite big, bulky, and basically not practical for most guys.
Still, if you've got the cash and your partner doesn't mind you taking up the extra space, you'll definitely enjoy using it as hot shaving cream simply feels fantastic.
If you are interested in a dispenser, check out the best: Lather Time Professional on Amazon.
Frequently Asked Questions on Shaving Kits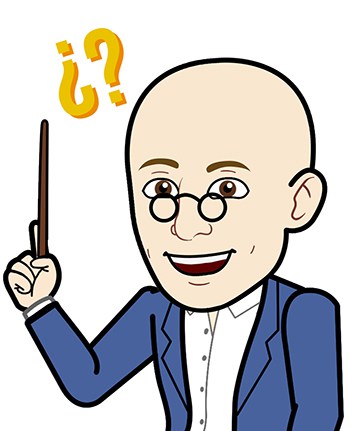 1. Which Products Should I Have in My Shaving Kit?
If you shave at home then the following things you must have in your shaving kit are:
Pre-shaver gel or lotion
Shaving cream and brush
Shaving safety razors
Aftershave products like a balm
2. How I can get smooth shaving?
You can get smooth shaving using shaving gels or creams.
Also, try to use aftershave ingredients like balm or oils.
Always try to use moisturizing products other than alcohol base products that make your skin dry.
3. Is shaving round better choice for smoother shave?
Yes, shaving round soap helps to make your skin hair softer which is the best lubricant for your skin.
It contains natural extracts that make your skin smooth and also make the razor move easily on the skin surface.
The Final Word on Shaving Supplies
As you can probably see, building up a shaving kit anywhere near our Ultimate Shaving Kit will require quite a hefty initial investment.
Safety razors, badger hair shaving brushes, oils, traditional shaving creams/soaps—all of these are shaving products that can cost quite a bit of money, especially if you don't just buy the cheapest things you can find.
Still, it's not like you need to run out and spend a week's paycheck on everything at once, as most of these items will last quite some time with proper care—especially your razors, electric shavers, bowl, brush, etc.
So the biggest piece of advice I can give you when it comes to shaving supplies is not to skimp on quality just to save a few bucks.
We're talking about your face here, so why wouldn't you want to do whatever you can for it.
Your shave will be more enjoyable and your face will stay looking better for longer if you take the time to treat it right by investing in high-quality shaving supplies.
To save yourself stress when shopping for shaving products for men or shaving equipment, you can google shave stores near me, shaving supply stores near me, or shaving supplies near me.