Men are usually known to not take grooming too seriously, but there is no reason for them not to.
Often a good trim and a decent haircut may suffice your needs, but having well-moisturized skin matters too.
We think men should spend some time taking care of themselves and looking good just as much as their counterparts.
Healthy-looking skin and presentable attire help to increase the confidence and self-esteem of any individual.
But since men's skincare products are never too highly commercialized and dominated by the female products on the market, we understand why finding the best body lotion for men could be so difficult.
There are many benefits to using body lotions!
From providing hydration to getting softer and smoother skin, the best body lotion for men can relax your skin after a rough day of work.
So save yourself the hard work and let us present you with the ultimate list of the 7 best body lotions for men!
QUICK OVERVIEW: Best Body Lotions for Men
CeraVe Moisturizing Body Lotion for Men

Great price to volume ratio
Recommended by dermatologist

VIEW ON AMAZON →

Alpha Skin Care Body Lotion for Men

12% AHAs helps with wrinkly skin
Non-abrasive

VIEW ON AMAZON →

Nivea Men Maximum Hydration

Strengthens skin
Recognized brand name

VIEW ON AMAZON →

Vaseline Men's Healing Moisturizer Body Lotion

Heals damages skin
Absorbs into the skin fast

VIEW ON AMAZON →

Gold Bond Men's Everyday Essential Body Lotion

Versatile use: Face, Body, and Hands
Fragrance-free

VIEW ON AMAZON →

Eucerin Intensive Repair Lotion

No fragrance
Retains moisture

VIEW ON AMAZON →

Kiehl's Kiehl's Creme De Corps Body Lotion

Good ingredients like Jojoba oil
Fast Absorbing

VIEW ON AMAZON →
Use the table of contents below to jump to the sections most important to you.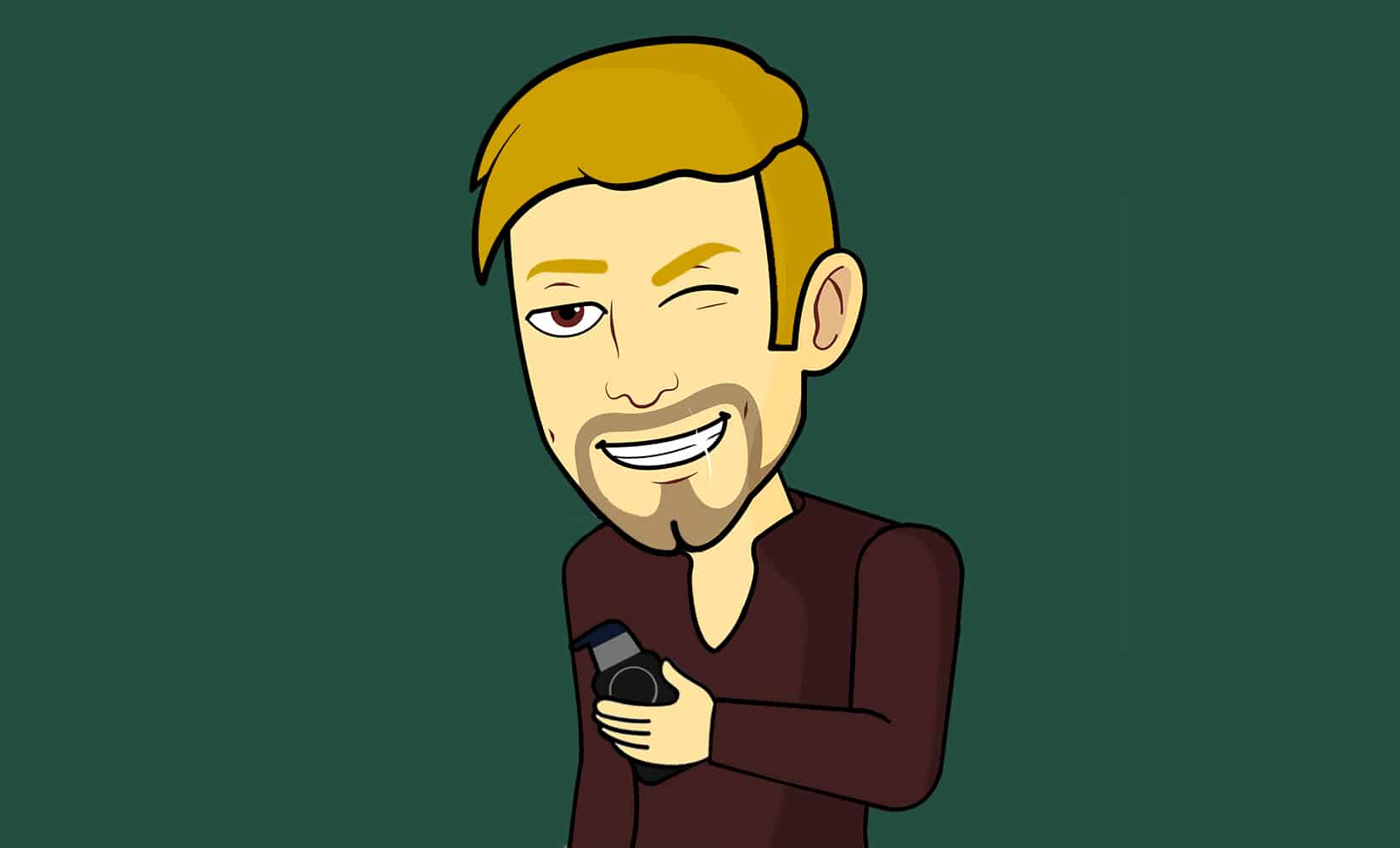 Best Body Lotions for Men of 2023 Reviewed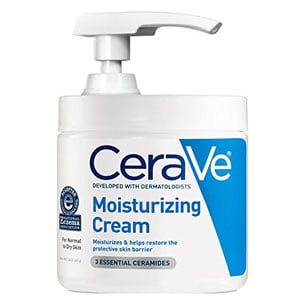 The L'Oreal owned company CeraVe is the best body lotion for men and also one of the better creams out there.
The parent company being such a reputable brand, you can rest assured that the product you will be getting will be of top quality.
Specs
Who Is It Best For?
This is the best body lotion for men with different skin types except for the ones with sensitive skin. The ingredients that are in the lotion also cater specifically to ones with drier skin.
So, if you find your skin to be on the drier side, the CeraVe moisturizing body lotion is one of the best options for you.
Key Features
CeraVe itself is also a trusted and recognized brand when it comes to body lotions.
You can feel safe in the knowledge that the product you are using is reputable.
The CeraVe moisturizing body lotion for men includes 3 types of ceramides, making it the best body lotion for men.
Ceramide 1,3 and 6 helps the skin retain and attract moisture.
It also keeps the skin hydrated for more extended periods compared to other lotions out there.
The packaging that it comes in is quite stylish and also has a pump that lets you quickly get the lotion out of the bottle.
However, the pump does become quite useless after a certain amount of use.
That's not all though, given the price of the deep moisture body lotion and the amount that you get, we feel like it is still quite a good value for the money.
---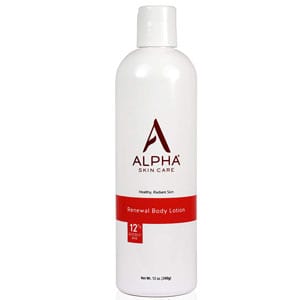 The Alpha Skin Care Renewal Body Lotion for Men comes with 10% active AHAs which also help to support the collagen in the skin.
Apart from the attractive packaging, this lotion has some tangible benefits as well.
Specs
Who Is It Best For?
The Alpha Skin Care Renewal body lotion is the best body lotion for men who have wrinkly skin or want to prevent wrinkling in the future.
Key Features
Even though the packaging looks attractive, is not the most durable or made from premium material and that means that there will be messes around the cap when you start squeezing it out of the bottle.
Another thing you would want to consider is the lotion takes a little longer to get merged with your skin, so if you are thinking of going to bed after putting the lotion on, make sure you apply it a couple of minutes before.
The lotion is also fragrance-free meaning there is no need to worry about any unpleasant smells.
---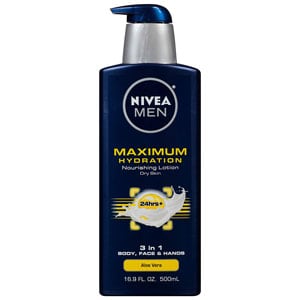 Nivea men's Lotion has for a long time been one of the favored brands of lotion available in the market.
They have gained a loyal customer base, and a strong brand image with their high-quality products that work and are more importantly, safe.
Specs
Who Is It Best For?
The Nivea Men Maximum Hydration is the best body lotion for men who are living a fast pace life or is always out and about or have dry skin.
The fast-absorbing technology makes sure you do not have to wait and waste time while it absorbs into your skin.
This is the best-scented lotion for men and not only that, but it also helps in strengthening your skin and making it healthier.
Key Features
Their maximum hydration lotion is also just as popular and a great option too.
The price stays very reasonable without skimping on quality too. The lotion also is a bit thick, so just a moderate amount gets the job done pretty well.
The packaging is pretty clean and comes in a blue pump bottle.
The lotion incorporates sea minerals which give it a distinct aroma and can also be used to protect your face.
It is also the best-smelling men's body lotion on our list.
The scent might not be everyone's cup of tea though, but this is truly an all-rounder and still, the best body lotion for men who are always outdoors.
---
Another fan favorite, Vaseline, founded in 1859, quickly became a powerhouse of a brand in the skincare industry and garnered many loyal fans and users.
This did not happen without reason though. Vaseline men's lotion has gained popularity because they really are that good.
Specs
Who Is It Best For?
The Vaseline Men's Healing Moisturizer body lotion is the best body lotion for men with dry and damaged skin.
The ingredients that are in the lotion cater to that demographic the best.
Also, the lotion's fast-absorbing feature will be helpful for people who are on the move and lead a busy and active life.
Key Features
Vaseline has been producing quality self-care and skincare products for a while now, and the Vaseline Men's Body fragrance-free body lotion is no exception to that quality.
This lotion comes in a blue pump bottle and also has a bit of a scent that some might feel is a little unpleasant but is nothing really over the top.
The lotion works really well for damaged skin and black skin due to its formulation. This makes it the best body lotion for African skin.
Another thing that you would want to know is although the lotion itself is a bit runny, it absorbs pretty fast.
---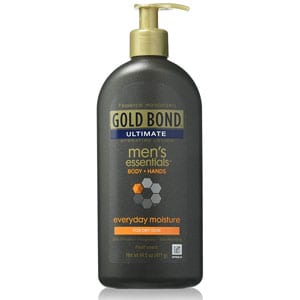 With its rich and nourishing vitamins and skin-strengthening proteins, Gold Bond Men's Everyday Essential Body Lotion works wonders on the skin.
It also helps that the brand name Gold Bond is a trusted and respectable one.
Specs
Who Is It Best For?
The Gold Bond Men's Everyday Essential is the best body lotion for men who are looking for a fast-absorbing lotion that can help them with dry skin and wants a body lotion that can absorb into the skin fast.
Key Features
The packaging comes in a classy-looking goldish-brown color with a convenient pump for ease of use.
To start off, Gold Bond for men is non-greasy but does have a slight sticky feeling.
Its consistency is easily forgiven for its fast-acting nature that ensures that your skin will not get oily and sticky after usage.
An added benefit is the lotion is quite versatile.
You can use it for either your body, hands or face.
This is done by combining seven different types of body moisturizers that work together to give you the best result possible.
---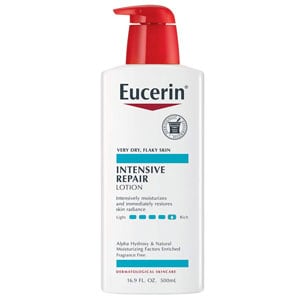 This is the best body lotion for men who have sensitive skin.
Specs
Who Is It Best For?
The Eucerin Intensive Repair is the best body lotion for men who have sensitive skin and needs to be aware of what they put on their skin.
The lotion is recommended by doctors frequently so you can be sure the deep moisture body lotion for men is safe to use and gets the job done.
It does not have any fragrance either, which means that your pores are will not get clogged.
Key Features
For the cost of the bottle, you will get, enough lotion it is fragrance-free, and on top of that, it is frequently recommended by doctors.
According to us, the Eucerin Intensive Repair Body lotion is one of the best lotions for sensitive skin types.
It moisturizes, exfoliates and also conditions dry, sensitive skin as well by combining with the moisture that is naturally found in the skin with alpha hydroxy which in turn gives the skin lasting hydration.
You can be assured that if you are using Eucerin Intensive Repair Lotion, you are in safe hands as the product is tested and proven numerous times.
The deep moisture body lotion does take a while to set in before you apply it though.
The packaging itself is quite good and comes in a good quality white plastic bottle with a red top, making it the best men's body lotion.
---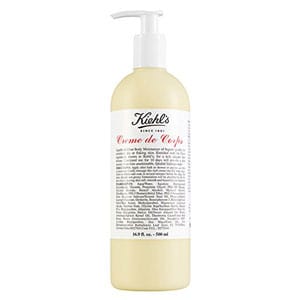 If you want your skin to feel as smooth as it can handle and you happen to find yourself competing with a baby's skin, then the Kiehl's Creme De Corps Body Lotion is for you.
Kiehl's men have been known to make good quality lotions for an affordable price without really skimping on the quality.
Specs
Who Is It Best For?
This is the best body lotion for men who are looking for a lightweight body lotion that absorbs fast and has quality ingredients like jojoba oil, olive fruit oil.
It helps to keep your skin very soft and moisturized throughout the day.
Key Features
The formulation that they use is of the non-greasy kind, so you will not have any irritation later on after you apply it.
It also absorbs into the skin rather quickly, making it another best body lotion for black men.
The package comes in a convenient off-white color with a pump, and for the price, we felt like it is one of the better lotions out there, providing great value for money, and users seem to agree as well.
---
Factors Determining the Best Body Lotion for Men
Everyone's skin is slightly different on some level, so the best body lotion for men might not suit all.
For instance, if you have sensitive skin, many doctors recommend using milder moisturizers composed of simple, natural ingredients that could include kinds of butter such as cocoa butter, shea butter, and devoid of fragrances to avoid unnecessary irritation and discomfort.
Here is the deal, men having different skin types makes it generally a bit trickier to recommend a lotion that will be a good fit for everyone.
Pick grooming products that suit your skin type perfectly well to get the best out of the lotions that you use.
When you know what you need, you can easily shop for the product that you want within minutes.
Here is a list of things that you should look out for when shopping for the best body lotion for men:
1. Ingredients
---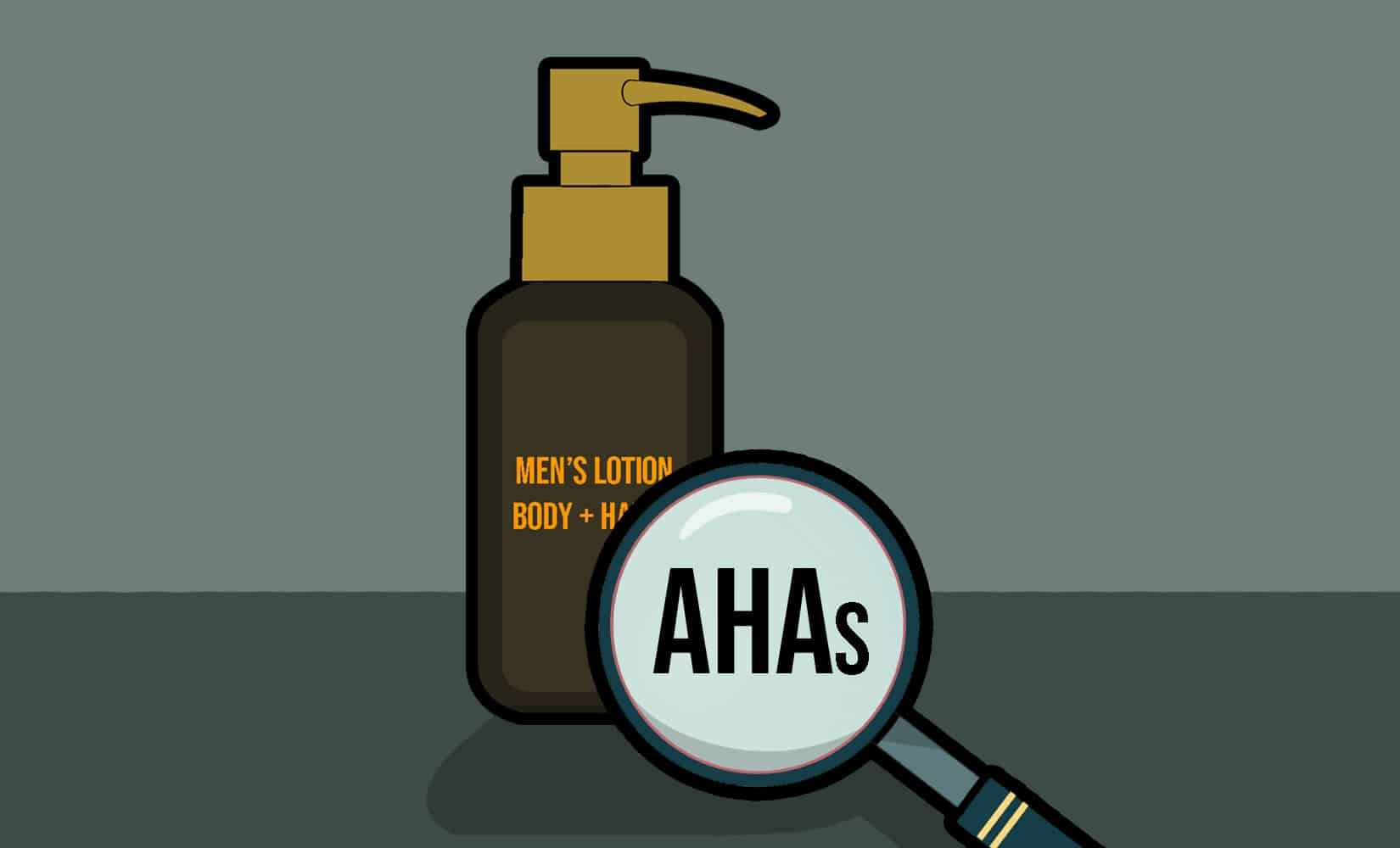 Body lotions are made from chemicals.
But not all chemicals are suitable for your skin, and some can even cause harm if not used in the right quantity.
Alpha Hydroxy Acids or AHAs, for example, is a mild acid that is also found in some fruits and it helps in clearing your skin and gets rid of dead skin cells, giving a much smoother feel to your skin.
You would want a body lotion that has some trace of AHA in its composition.
Alcohol is another common ingredient in body lotions, and there are mainly two types of alcohols used in them – ethyl and lanolin alcohol, both of which should be used sparingly and in small quantities.
Fatty alcohols like lanolin, however, are quite beneficial to the skin as they help strengthen and also moisturize the skin.
Antioxidants are also great ingredients that you would want to consider when shopping for body lotion.
Antioxidants help neutralize oxygen molecules in your skin when unstable oxygen molecules can destroy the collagen in your skin when you come in contact with UV rays.
So, look into the chemicals that are there in the lotion you are picking.
The best body lotion for men may also come with sunscreen which can be an added bonus that gives you further protection from the sun.
There are other ingredients that you should consider looking into when buying lotions, like Emollients, jojoba oils and glyceryl that helps to smooth your skin.
2. Try to Go All Natural
---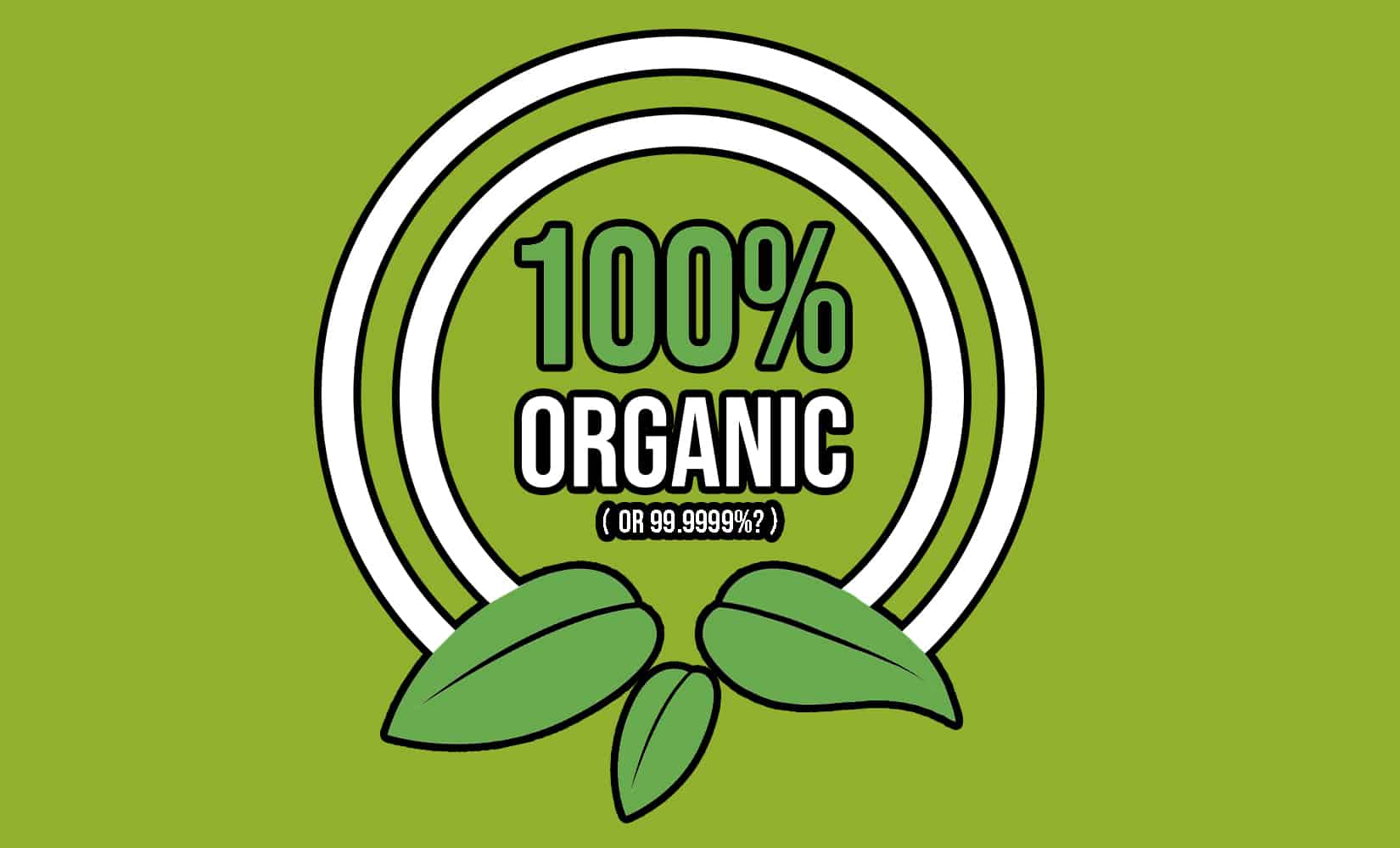 For the most part, it is best if you stick with body lotions that are organic and have natural products.
Your skin will definitely thank you for it later.
But that does not mean the lotions which are not all natural are entirely useless or harmful.
On the contrary, there are many man-made silicones and chemicals that when combined with natural ingredients works wonder for the skin and sometimes delivers better results than lotions that only have natural ingredients.
3. Pick the One Right for Your Skin Type
---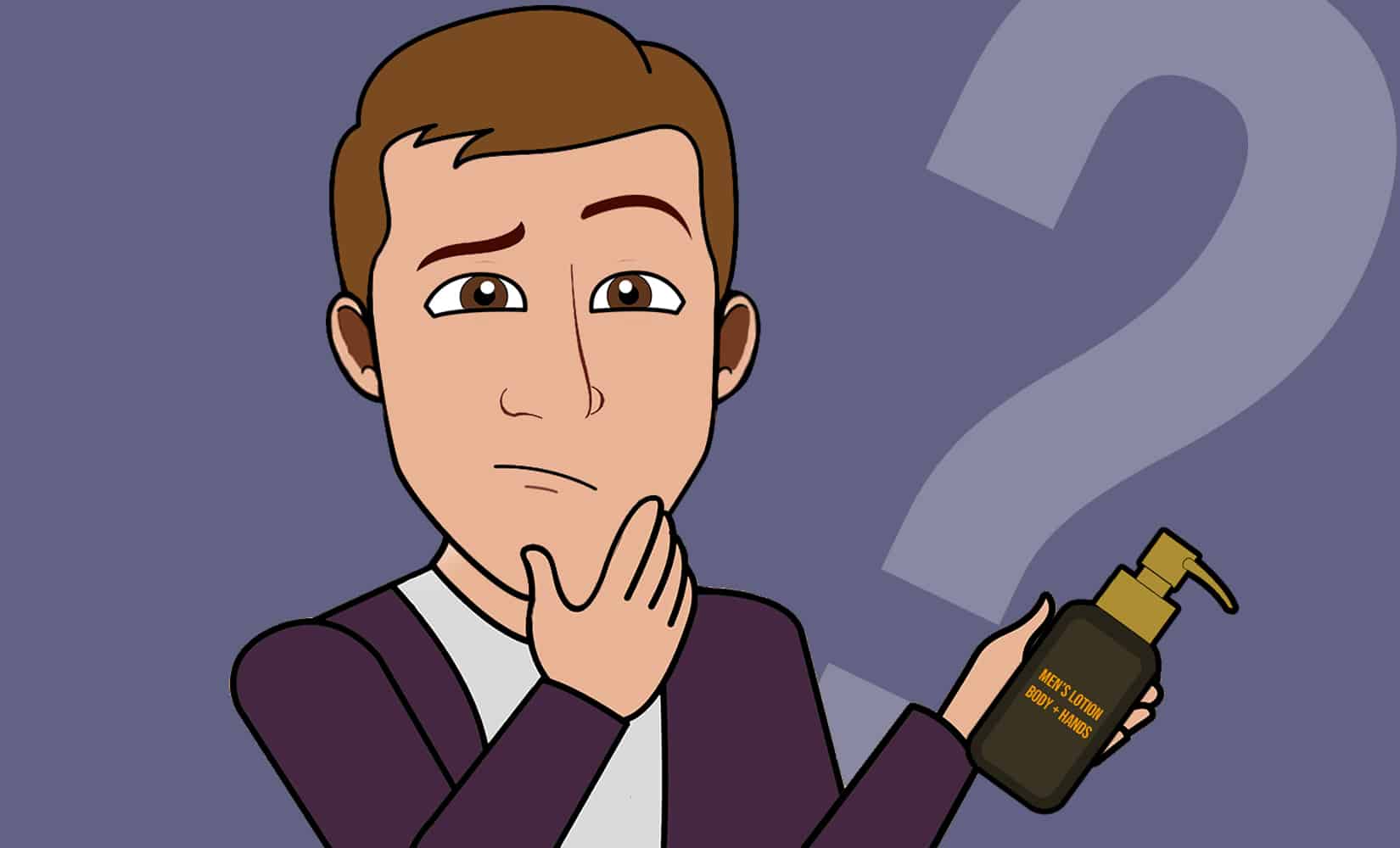 The best body lotion for men is one that matches the skin type.
Just going out and purchasing the lotion that looks the best or has the highest sticker price may not be the best thing to do.
Rather than relying on famous brands and "hypoallergenic" or "dermatologist-recommended" tags which are nothing more than typical marketing tools to grab attention, you need to look into the type of formulation, which is the lotion's ingredients.
An oil-based cream that has a higher amount of occlusive emollients is the best body lotion for dark skin.
If you happen to have severely dry skin, no reason to worry either!
There is a lotion out there for everyone.
Petroleum-based ingredients will suit best for severely dry skin types.
A lighter oil is the best body lotion for men who are in the middle of the spectrum and on the normal side.
Oils like jojoba, cetyl alcohol, and aloe will show the best results.
An oil-free body moisturizer is the best body lotion for men with oily skin to ensure the lotion does not clog your pores and is lightweight.
Remember the best men's moisturizers do not clog your pores!
People with sensitive skin should look for lotions that contain soothing ingredients such as allantoin or even chamomile.
4. Price
---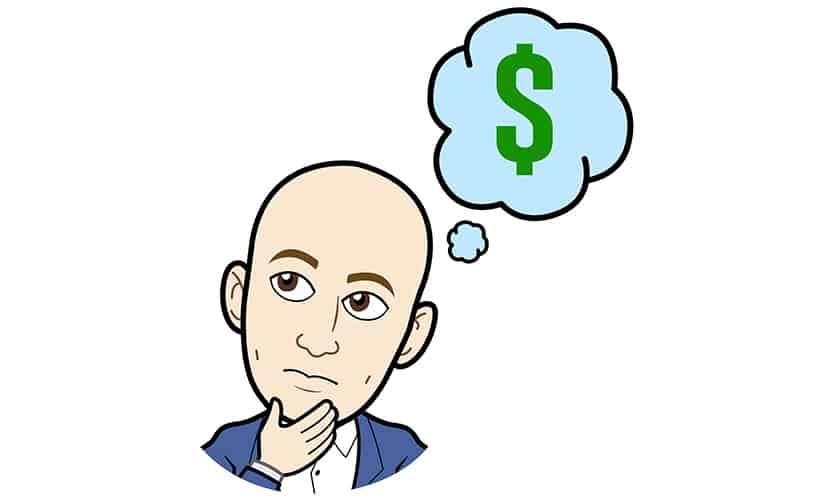 You thought we would skip this one, didn't you?
Here is the long story short – the most expensive lotion out there isn't always the best for you.
The best body lotion for men should be one that is within your budget.
If you keep the above tips in mind and go out shopping, try picking a recognizable brand with a reasonable price, and you are all set.
It doesn't have to be the most expensive brand out there or the cheapest either, go for one that fits your budget and works for you.
How Should You Use Body Lotion?
You would be surprised knowing how many people use the best body lotion for men but still do not get the full benefit out of it.
Whether it be the way they put it on or what they do either after or before applying the lotion.
What you would ideally want to do is;
1. Take a dollop and gently rub it onto your skin in a clockwise or anti-clockwise motion.
2. Keep rubbing the lotion in until you feel that all of it has been absorbed well into your skin and there isn't any residue left on your hands.
You can also take a warm shower before you apply lotion to get rid of the dirt and grime that your skin has accumulated.
These directions also work for when you are applying face moisturizer as well, our best face moisturizers for men also give you a detailed breakdown of the top moisturizers for your face in the market that you can buy.
Do not, however, take a shower soon after applying your best body lotion for men, this will just simply wash the body lotion off.
---
Frequently Asked Questions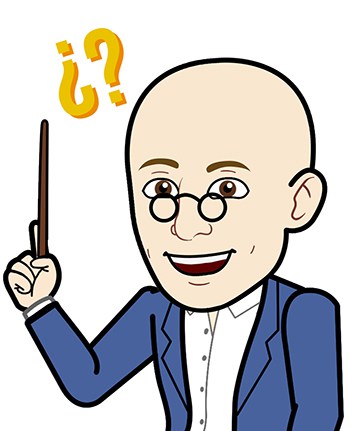 1. What Is Moisturization and Hydration?
Moisturizing refers to making your skin less dry while hydration refers to going a bit more in-depth and binding the skin molecules, to retain the moisture.
Correctly moisturizing and hydrating your skin doesn't help if your body's aura is active. You will need a proper deodorant to cover them up.
2. How Often Should I Use Body Lotion?
There is no solid rule to this question, you can use the best body lotion for men when you feel like you will need it or your skin feels dry, and after every shower and bathing. 
Some use it once in the morning and once again just before going to bed.
3. What Lotion is Good for Tattoos?
Some of the best tattoo lotions include After Inked Moisturizer And Tattoo Aftercare Lotion, Aveeno Baby Daily Moisture Lotion, and Gold Bond Ultimate Healing Skin Therapy Lotion.
You should never use petroleum-based products like A+D Ointment, Bepanthen, Aquaphor, Vaseline, Bacitracin, and Neosporin on your tattoos.
4. What Is The Best Body Lotion for Black skin?
The best lotion for black skin will have ingredients like cocoa butter, shea butter, argan oil, and more, to nourish the skin.
A good example of the best body lotion for men with dark skin is Palmer's Cocoa Butter Formula Daily Skin Therapy Body Lotion which provides maximum hydration.
---