The unfortunate truth is that many men neglect their skin hygiene, particularly their face.
But if you read any of our other articles, you should know that men can take care of their faces and bodies just as well as women can!
So why not find the best face lotions for men that can make you look younger and healthier, as well as more attractive?
Don't worry if you don't know where to start; that's what we're here for!
In this guide, we'll show you the best face lotions for men, which we selected as a result of in-depth testing and research.
We'll also explain why each of these picks might be worth your time and money so that you can decide on what facial cream is the best for meeting your specific needs.
Let's dive into it!
Use the table of contents below to jump to the sections most important to you.
QUICK OVERVIEW: Best Face Moisturizers for Men
IMAGE
PRODUCT

Lather and Wood Face Moisturizer for Men

Great feeling, not greasy
Makes skin tone look healthy

VIEW ON AMAZON →

MARLOWE. No. 123 Men's Facial Moisturizer

Repairs and hydrates skin
Removes common effects of aging

VIEW ON AMAZON →

TruSkin Vitamin C Moisturizer Cream

Assists with hydration, acne, aging, sun damage
Natural ingredients

VIEW ON AMAZON →

Brickell Men's Daily Essential Face Moisturizer for Men

Helps with all kinds of issues
Excellent texture

VIEW ON AMAZON →

JACK BLACK Double Duty Face Moisturizer

Excellent hydration and health benefits
Sunscreen components defend against sun damage

VIEW ON AMAZON →

CeraVe Moisturizing Cream

24-hour protection
Can be used on face or on body

VIEW ON AMAZON →

Rugged and Dapper Face Moisturizer for Men

Rejuvenates your skin
Reparative and moisturizing effects

VIEW ON AMAZON →

Beau Brummel Men's Face Moisturizer

Natural ingredients
Non-greasy texture

VIEW ON AMAZON →

NIVEA Men Maximum Hydration 3-in-1 Nourishing Lotion

Can be used for your body, face, or hands
Intensely moisturizes

VIEW ON AMAZON →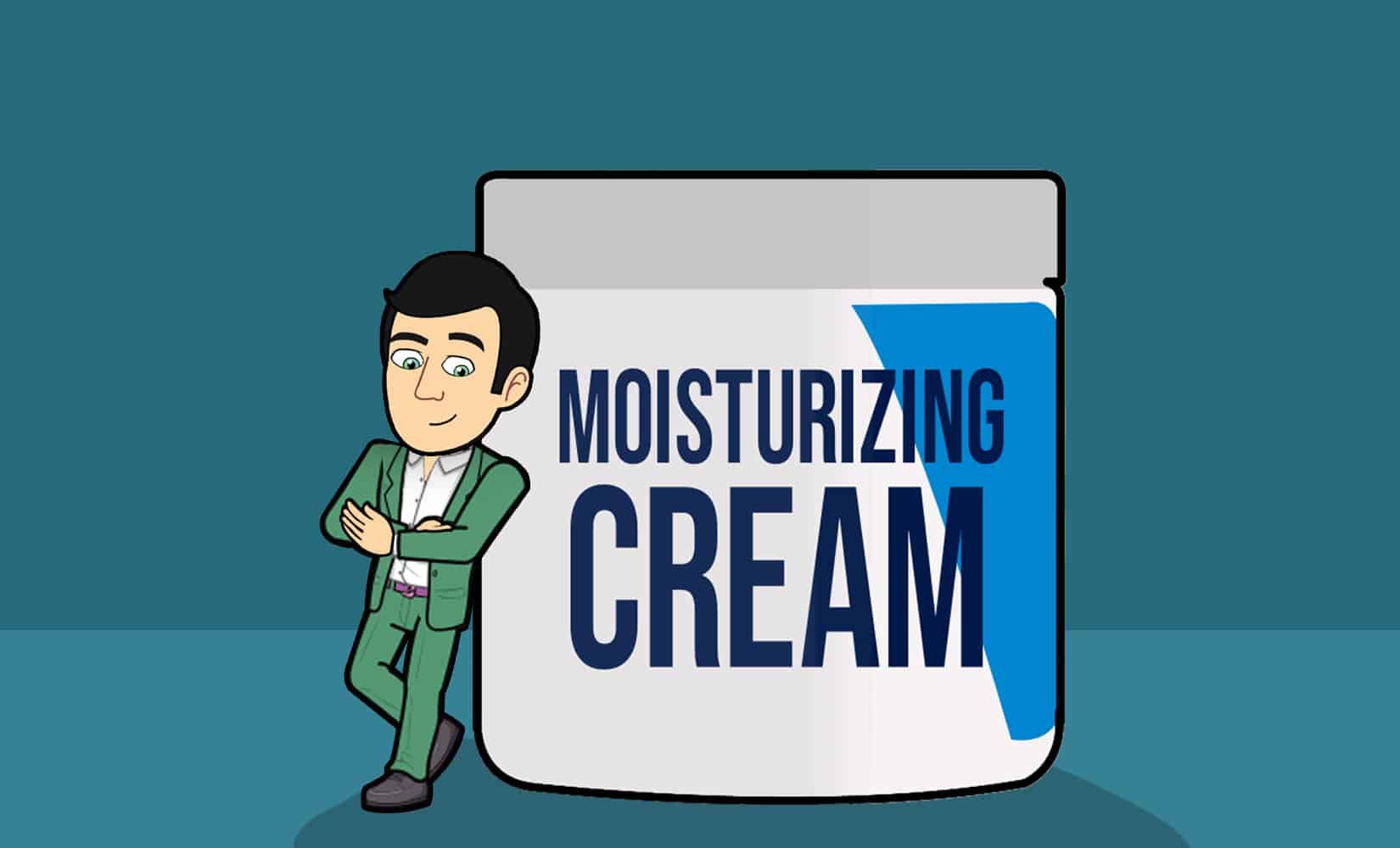 Things to Consider when Buying the Best Face Lotions for Men
Before we review all the best face lotions for men, let's go over the factors that we focused on for our analyses.
Understanding these will help you pick the best beard and face moisturizer for your needs as well.
1. Ingredients
---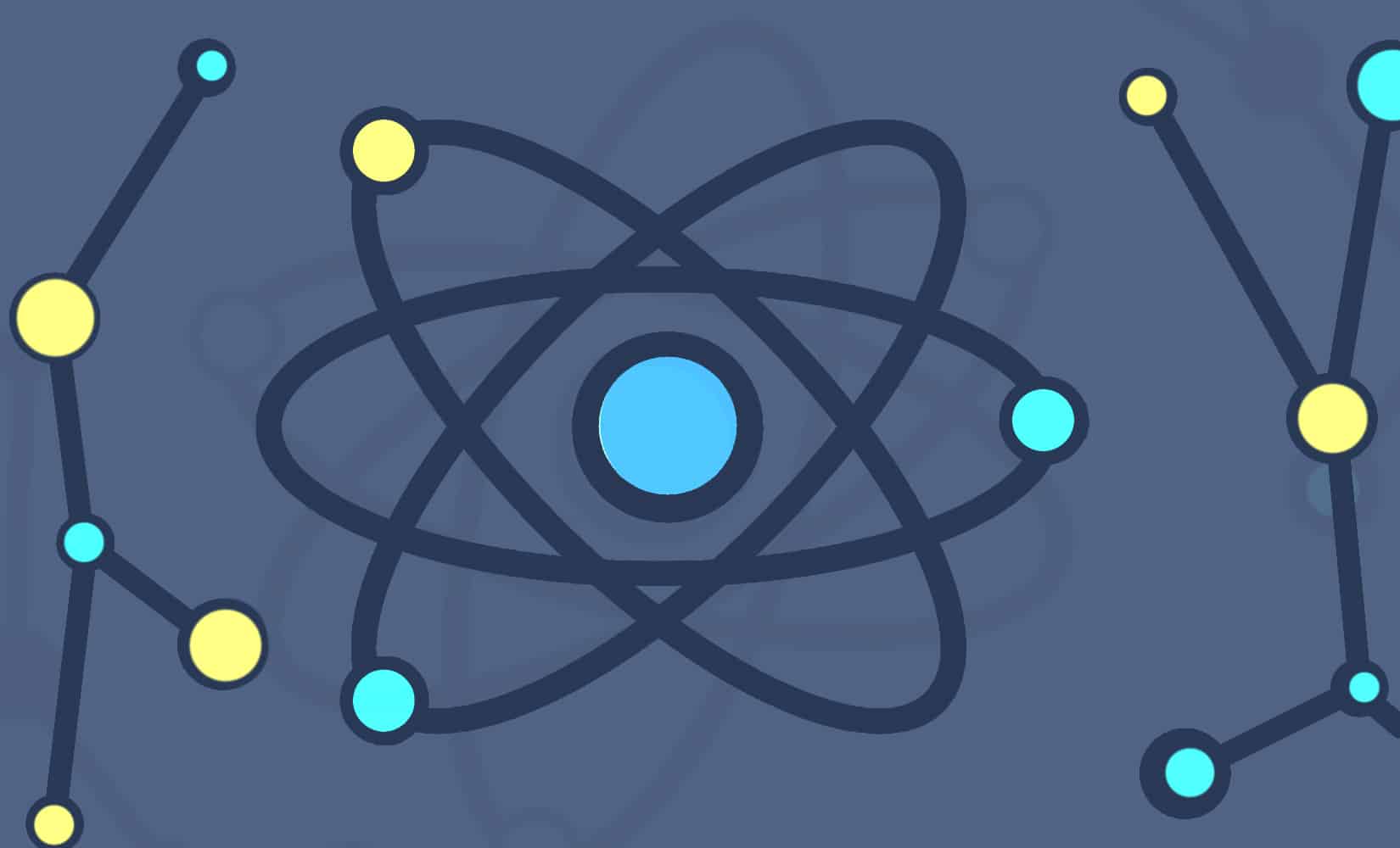 The ingredients of a facial moisturizer are, without a doubt, the most important aspect you'll need to consider.
Why does this matter?
The ingredients of any given face moisturizer are going to directly impact its effectiveness and the skin types that particular moisturizer is suitable for.
We'll go over all of the key ingredients in our favorite face creams below, but whenever you're looking for a new bottle, you should take a look at their active ingredients to see what exactly you can expect their effects to be.
Let's go over a few significant ingredients to watch for.
For starters, many different moisturizers use alcohol subtypes, such as ethyl alcohol and astringents.
These can very easily irritate your skin, particularly if they are applied roughly or in too-large amounts.
But these types of face creams can also very much moisturize and strengthen your skin without damage, so they're good for men who have dry but not sensitive skin.
Some of the best face lotions for men can also implement alcohol without it harming sensitive skin; it really just depends on the exact formula when all the ingredients are combined together.
Antioxidants are another excellent ingredient to look for.
These come from different fruits and plants and are also represented by individual members of the Vitamin groups, notably A and C.
Why does this matter?
Antioxidants can very quickly help repair skin damage, primarily by neutralizing unstable oxygen molecules.
These unstable oxygen molecules are known to cause wrinkles, which is a common side-effect of aging, and break down the skin's collagen.
You can also look for something called retinol.
What is retinol?
It's a key ingredient found in all different kinds of skincare and skin repair products.
Its primary focus is in the exfoliation of dead skin cells, which can prevent your skin from drying out or becoming oily.
Retinol furthermore boosts elastin and collagen, both of which help cell repair at the bottom layers of your skin.
Focus on retinol if you have cracked skin or dry skin, or skin that commonly suffers from acne.
Moisturizers, like hyaluronic acid, help retain liquid in your skin and are an excellent defense against dryness.
Look for these in your face creams if you are explicitly trying to fight off dry skin.
While all of these products will, by definition, help to moisturize your face overall, there are definitely specific face creams that make moisturizing their primary focus.
Whereas other products will have secondary effects like skin cell repair or wrinkle-removal, the best face lotions for men will have things like hyaluronic acid that will be amazing if dry skin is your chief concern.
Finally, there are Alpha Hydroxy Acids.
These are an acidic byproduct of many different fruits, so face lotions that utilize fruits as a key ingredient (i.e., many all-natural lotions) will often have AHAs.
These can help clear away dead skin cells and assist with exfoliation and are generally not harmful enough to bother sensitive skin.
They are generally a net positive that you can look for in most facial moisturizers.
2. Skin Type
---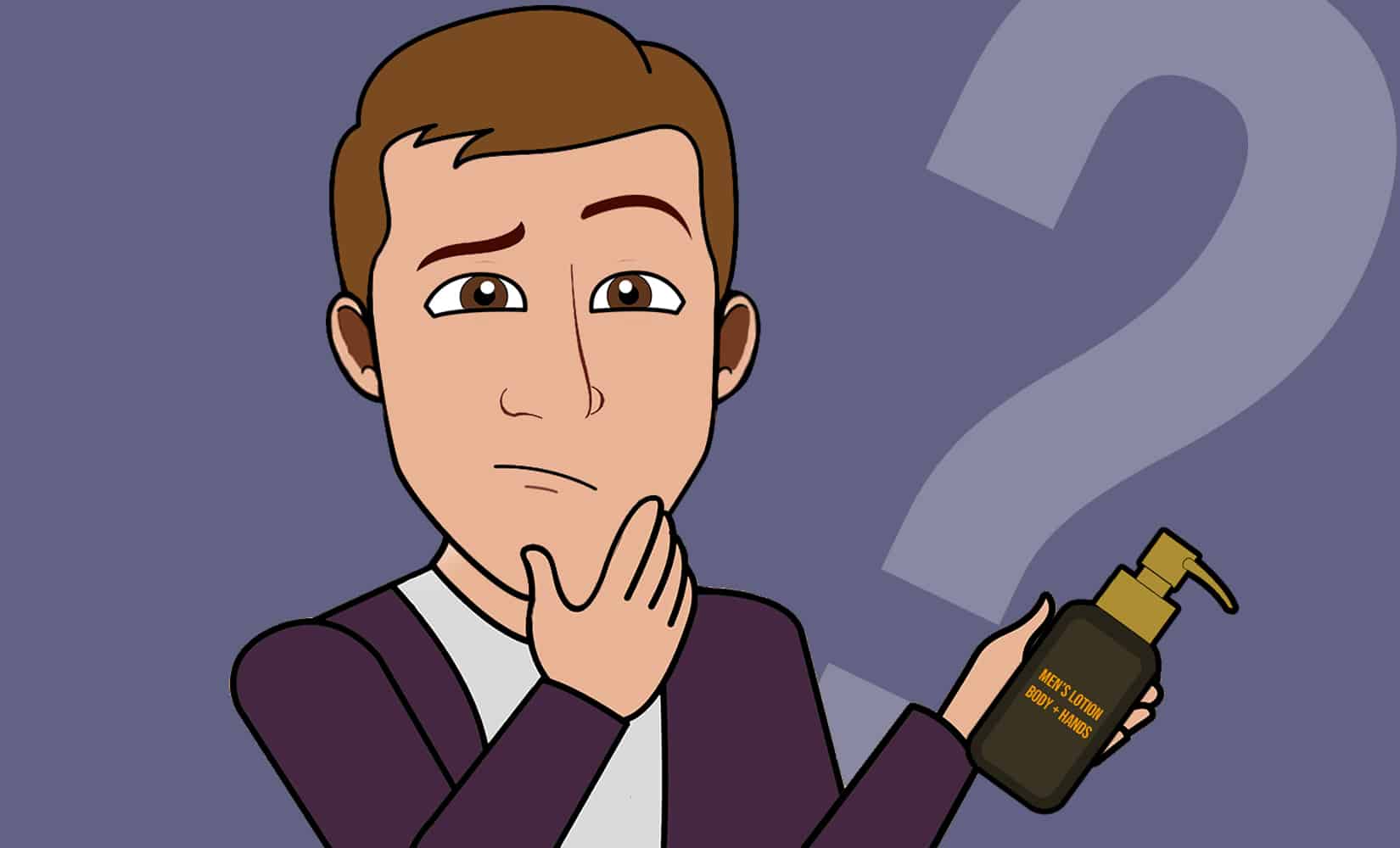 Everyone's skin is different, so it's crucial that you recognize what your skin type is and use that to determine the best type of facial lotion for your needs.
Many different moisturizers will be able to work across different skin types, but some are more specialized for specific skin types than others.
Take oily skin, for example.
Oily skin already has an abundance of oil on its surface, as you might know, if you suffer from this type of skin!
Therefore, you'll definitely want to avoid any type of face moisturizer that has natural oils as a base.
If you use a face moisturizer that has natural oils, you'll end up having shiny skin and feeling uncomfortable when applying the moisturizer, since all the oils won't be absorbed into your skin.
If you have sensitive skin, on the other hand, you probably have already experienced difficulty when shaving or applying different types of facial moisturizers in the past.
You'll want to find a face moisturizer that mentions explicitly that it's rated for sensitive skin, as well as a moisturizer that doesn't use any harsh synthetic chemicals.
A lot of natural ingredients found in organic or natural-only facial moisturizers will be your best bet.
The best face lotions for men with dry skin will have plenty of different antioxidants.
Antioxidants can help repair your skin, as dry skin often cracks and suffers from minor damage over time.
Repairing this damage is integral to allowing your skin to retain moisture over time, which is the whole purpose of most moisturizers anyway.
Besides, look for lotions that utilize hyaluronic acid or other chief moisturizing ingredients to find a product that will be perfect for such skin types.
If you have wrinkly skin, you'll want something that comes with antioxidants as well, and/or retinol.
Both of these ingredients will help repair skin damage and help hydrate your face over time.
Since wrinkling is primarily caused by dry and damaged skin, these ingredients are essential.
Of course, if you have skin that doesn't lean any particular way or the other (i.e., isn't oily, dry, or sensitive), then you can choose between the best face lotions for men and still see good results.
What does non-comedogenic mean?
Basically, a non-comedogenic facial moisturizer specializes in removing blockage (i.e., dust and debris) from your skin's pores.
Since blocked pores are the primary cause of oily skin and a leading reason for acne outbreaks, if you have skin that is sensitive to acne, you should definitely try to find a non-comedogenic facial moisturizer.
If you don't suffer from acne outbreaks or have otherwise clear skin already, this is undoubtedly less important, but it's definitely not a downside for any man looking for the highest quality of facial lotion.
In general, facial moisturizers that are more water-based or that are thinner, and which don't heavily use oil as a base or primary ingredient, can be considered non-comedogenic to some extent.
Some of the best face lotions for men are specially formulated to be non-comedogenic, and these will be your best bet if acne removal is a crucial concern of yours.
3. Amount
---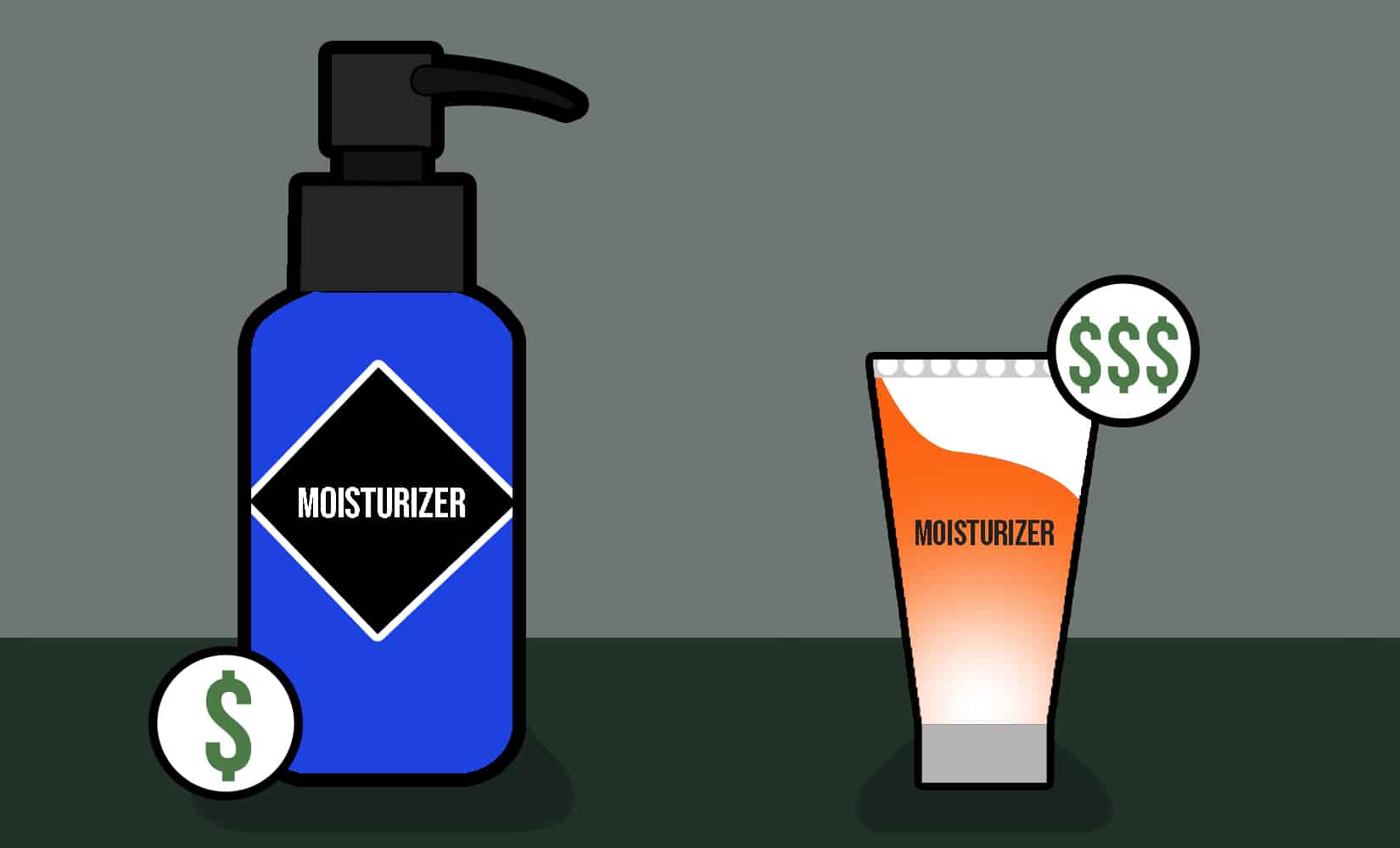 Face cream comes in all different amounts depending on the exact product.
Most of the time, you have to balance the ounces you get in the container with how much all those ounces cost.
The more expensive varieties will probably have fewer ounces, while cheaper varieties will have more ounces and be more of a bulk purchase.
There isn't one right answer, but you should decide ahead of time if you're looking for a lot of face cream or you want a smaller amount of the very best in terms of ingredients and effects.
4. Fragrance
---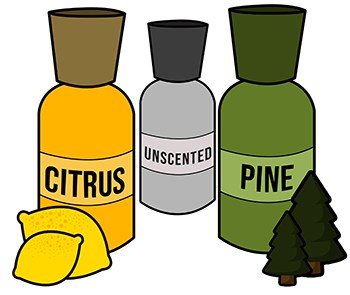 Many moisturizers come with a particular scent, usually something like citrus or mint.
These can be relatively refreshing and pleasing, but they can also interfere with cologne or deodorant.
Speaking of which, we've found the best natural deodorants if you're looking for a new fresh scent!
Once again, deciding ahead of time whether or not a face moisturizer has a fragrance is a deal-breaker.
The good news is, there are suitable varieties with and without fragrances, so you'll always have a few choices.
5. Areas of Use
---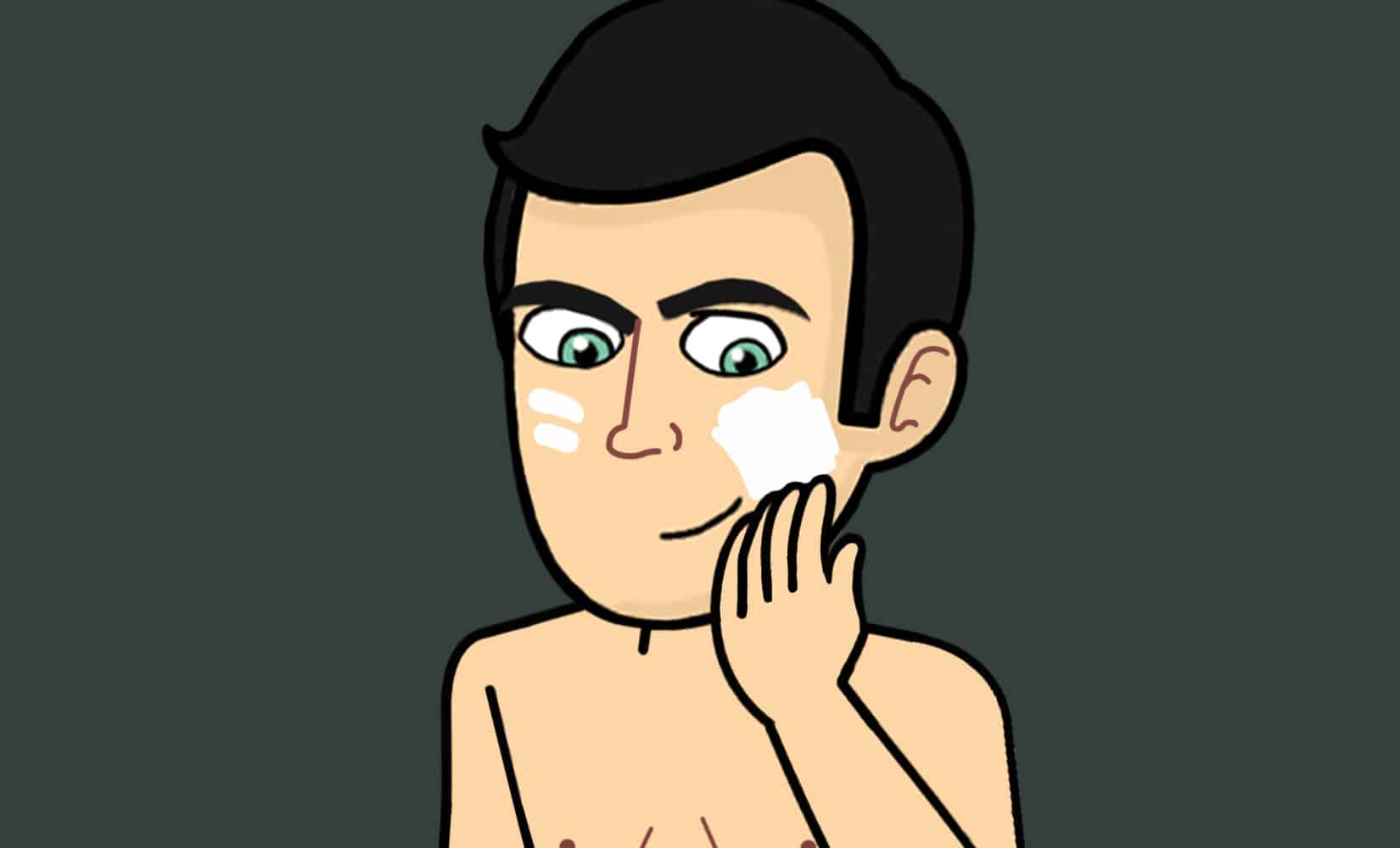 Some face creams can be used on areas other than just the face.
These include the body, neck, or hands.
A product that can affect these areas is often an excellent choice for men who don't like to split their attention between multiple different products and would rather have one lotion that can handle all of their needs.
Check each product description carefully to see what exactly its areas of use are because you can't necessarily use one face cream for your entire body unless it's been specially formulated for that purpose.
Don't use facial moisturizer for your lips; instead, check out our guide on the best lip balms for men!
---
Best Face Moisturizers for Men in 2023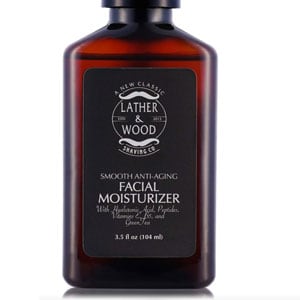 One of the best face lotions for men, it has a natural formula that's excellent for dry skin or for removing wrinkles.
Specs
Who Is It Best For?
It's a good pick for men who dislike synthetic chemicals and who enjoy fast-acting solutions.
Key Features
This is a non-greasy moisturizer formula, which is excellent because all kinds of men avoid lotions for the greasy feeling that sub-par formulas can leave behind.
Basically, you'll apply this formula, and it'll dry within minutes, leaving your face rejuvenated without feeling oily at the same time.
The lotion will also make your skin look a lot better since the retained moisture will maintain a better and more natural color for your face.
It's sure to make women and men see you in a better light!
There are only natural ingredients used in this lotion; no synthetic chemicals are in sight.
It uses antioxidants to great effect to assist with repairing your skin and storing liquid, helping with hydration.
While this has some subtle environmental effects, the real bonus is how great your skin will feel after application.
Freshness is the main takeaway from applying this face cream, as experienced when we tested it personally.
A lot of this is because of the inclusion of hyaluronic acid, a key ingredient here.
This acid holds a ton of water for its total weight, meaning that this lotion is one of the most effective brands on the market.
Even with this effective acid, the formula is gentle enough for sensitive skin and can even be used on your eyelids.
If you notice that you're starting to get wrinkles on or around your eyes, apply a little bit of this over a few days and you'll begin seeing excellent results.
This is a face cream that's best used for dry or oily skin, as it's quite thick.
This thickness also means that it's not the most non-comedogenic of the bunch, so if acne is your priority you should search elsewhere.
The only real downside for this face cream is that you only get a few ounces with your purchase.
This is a bit of a bummer since the lotion is pricey for only a few ounces, but there's no denying the overall quality of the lotion.
This is a great pick if you don't mind spending a few extra bucks and really want to zone in on overall quality for your face and skin health.
Check out the hundreds of customer reviews here on Amazon.
---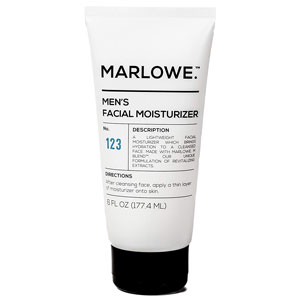 This face cream is fantastic for dry skin and improving overall hydration, as well as reducing wrinkles.
Specs
Who Is It Best For?
It's a great solution for men who have dehydrated skin that's also a little damaged from daily wear and tear.
Key Features
This cream is excellent at hydrating any dry skin that you may have.
The plus side to this hydrating effect is that it removes a lot of the common effects of aging; think wrinkles or age lines that commonly crop up around the edges of your mouth or eyes.
Most facial lotions will do this to some extent, but this facial cream is one of the best face lotions for men that we've seen do this so far.
It uses a natural combination of several different fruit oils and green tea extract, plus some willow bark extract that provides a smooth and revitalizing skin experience.
The passionflower extracts included in the formula is very high in Vitamin C and iron.
This helps repair any skin damage and retain moisture beyond many other competitor brands.
It's also got a light but the fresh scent that mixes aloe and citrus, and you'll notice a woody base comes up at the end to give the entire scent a masculine flavor.
This lotion is water-based, which means that it's incredibly lightweight and easy to apply.
It also means that it lacks any kind of greasy oil so it won't feel slippery or annoying to apply.
It's a great pick if you have acne problems since the formula utilizes alcohol and antioxidants in conjunction to repair your skin and remove dead skin cells.
The alcohol here isn't too harsh, so you don't have to avoid it if you have sensitive skin.
At the same time, it's not specifically made for such skin types, either.
There aren't a ton of crazy ingredients in this facial moisturizer, and it's relatively affordable considering that you get 6 ounces with your purchase.
We don't recommend using too much lotion per application, but you'll still need to apply a decent amount each time to get the full effect.
The biggest downside to this lotion is that its fragrance is pretty noticeable, at least when we tried it out.
While this isn't necessarily a bad thing right off the bat, it can interfere with any cologne that you may want to apply.
Just keep in mind that this lotion doesn't necessarily gel well with all types of cologne when making your final decision.
Check out the hundreds of customer reviews here on Amazon.
---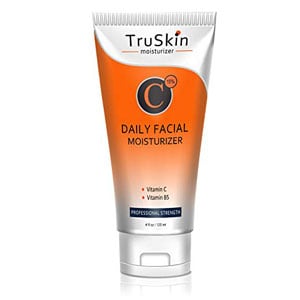 The best face lotions for men looking to hydrate and repair minor damage.
Specs
Who Is It Best For?
It's a good solution for men who suffer from acne outbreaks or who want to brighten their skin tone.
Key Features
This face cream is made with tons of active ingredients like jojoba oil and green tea.
All of these combine to increase Vitamin C and Vitamin B5, both of which are essential for overall skin health and hydration.
The formula, therefore very effectively moisturizes and hydrates your skin, as well as powerfully reducing the effects of aging.
You'll notice that applying the lotion causes your skin tone to brighten or become more vibrant.
You'll also notice that the effects of sun damage, such as dark spots or aging spots that frequently occur from a lot of time spent outside, are reduced or eliminated over time.
This formula will be one of the best face lotions for men who spend a lot of time working outdoors, specifically because of these effects.
Fade and aging lines will also reduce and diminish over time.
Plus, Vitamin C will boost your skin's ability to defend itself from future damage; applying this face cream consistently is a lot like investing in your skin's overall future health, which is a thing we found very valuable.
This vitamin is just one of its many antioxidants, which are the key ingredients responsible for reducing the cell damage of your face's skin.
There's also some alcohol to help exfoliate and remove dead skin cells.
This is a great face cream for oily, dry, or wrinkly skin due to its ingredients and thickness.
The thickness does mean that it's subpar for removing acne, however, although it can assist with oily skin and therefore lessen acne over time.
The price-to-amount ratio for this cream isn't very high, however, so you'll want to apply this lotion in small amounts each time.
Since its price per ounce is high, getting a new bottle will be a bit annoying, but we can definitely say that this lotion is worth the cost if you're after a cream that can help your skin in many different ways instead of just one or two.
Check out the thousands of customer reviews here on Amazon.
---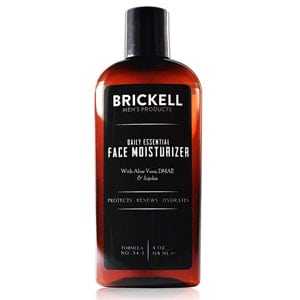 This moisturizer is a daily variety that's also fast-acting and can work with any type of skin but is also one of the best face moisturizer for men with oily skin.
Specs
Who Is It Best For?
It's a great pick for men who want one formula that can handle multiple problems and provide one easy solution.
Key Features
Here we've got another great example of a high-quality face cream that can help you in all types of situations or for a variety of needs.
This lotion can hydrate, refresh and renew your face, all without clogging your pores in any way.
This uses natural ingredients without any oil additives, meaning that its texture will be pleasant and, after applying, you won't notice any slippery after-effects that come from oil-based lotions.
No matter your age or skin type, you'll be able to apply this formula without worry.
It uses powerful antioxidants and leaf oils to hydrate your skin beyond many other competitors; in fact, hydration is far and away from its primary purpose and focus.
It's made for men with all skin types, even for those with an abnormally dry or oily complexion.
Most facial moisturizers help with dry skin, but even men with oily skin can use this well.
This is because applying the formula will help to keep your pores clear of dust and debris; moisturized pores are healthier and clearer than pores that become dry over time.
It's a thin, water-based formula that doesn't use excess oils or ingredients to make it a potential clog for your pores.
An oily face is basically the result of clogged pores, so reducing clogging is a surefire way to reduce oily skin.
The formula acts very quickly; once you apply, you only need to wait for a few minutes before you start to see the effects.
You'll feel the lotion become absorbed into your skin quickly so that you won't need to feel like your face has to be washed all the time.
The lotion has a fresh aloe and green tea scent, which pairs well with a lot of different colognes and natural fragrances.
Just be sure that your cologne can go with this scent before you make a final purchase.
Speaking of purchase, this particular lotion is pretty pricey.
While it definitely represents some great overall value for money, there's no denying that it's a hefty price.
We'd only recommend this one for men who don't mind spending a little extra for a super-high-quality face cream.
Check out the hundreds of customer reviews here on Amazon.
---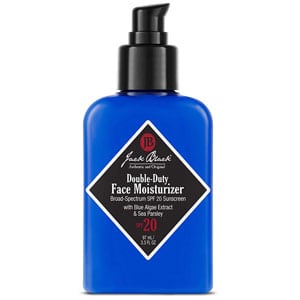 This face moisturizer combines hydration with sun protection all in one bottle making it the best face moisturizer for dry black skin.
Since it's great at hydrating your skin, it really is applicable for all kinds of dry skin types.
Specs
Who Is It Best For?
This is one of the best face lotions for men who spend a lot of time in the sun and who don't want to apply a separate sunscreen.
Key Features
This face cream does something that many other competitor moisturizers do not; it can protect your face from sun damage just like sunscreen.
In fact, this cream is basically a 2-in-1; you get a great moisturizer plus some decent sunscreen (SPF 20) all at the same time.
This is because the formula contains some great antioxidants and vitamins, both of which help to moisturize and protect the skin on your face.
One of these is a blue algae extract, which provides Vitamin E.
This reduces skin inflammation and keeps your face skin supple, making it appear younger and healthier than before.
Rosemary is another included ingredient that reduces the number of bacteria that swarm your face.
This both helps reduce oiliness and encourages healing of your skin cells, retaining the effects for long after the lotion has been applied.
There are other antioxidants as well, all of which hydrate dry skin and help to repair skin cells beneath the surface, inspiring future growth and healing.
Then some additional ingredients offer UVA/UVB protection (SPF 20).
These defend you against sun damage much in the same way that traditional sunscreen does.
You'll receive benefits that change the overall appearance of your skin to something healthier and protect your face from sun damage at the same time.
In our minds, this is fantastic value for money, and it helps justify its high price even if it only comes with a few ounces at once.
The face cream is made from organic ingredients; this is something that you can't get from most commercial sunscreens, which use liberal amounts of synthetic chemicals.
These ingredients do make it very thick, in part due to its defense from UV and UVB rays (SPF 20).
This makes it comedogenic, or not a good choice if you are prone to acne outbreaks.
It's also fragrance-free, which is another leg-up it has over typical sunscreen, which usually has a pretty thick scent that you have to deal with if you want your skin to be protected.
Check out the hundreds of customer reviews here on Amazon.
---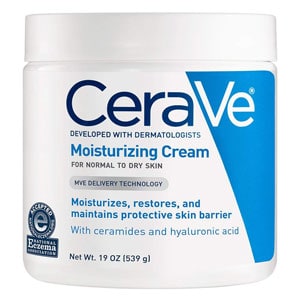 This moisturizing cream can be used anywhere on your body and is an excellent bulk buy.
It also is one of the best face moisturizers for black skin!
Specs
Who Is It Best For?
It's a good pick for men wanting one solution for most spots on their body and who don't want to break the bank.
Key Features
This is a well-known moisturizer cream brand that's made itself a hallmark for both men and women.
Right away, its main benefit is that you can use it on the face or the body; you don't have to limit its application to one area.
This can mean that one purchase can net you all of the moisturizer creams you need everywhere on your body.
No need to buy a separate cream for each and every area.
There's also plenty of the lotion included with the initial purchase, which is further made attractive due to its reasonable asking price.
It's a great budget pick for many guys who just want one solution for their skin trouble and don't want to have to bother with getting a new tin every week or so.
The lotion is made to protect your skin for an entire 24 hours, so apply it before bed or after waking for maximum effects.
It protects your skin's protective layer and repairs it over time with three different ceramides, so you get healing effects with this lotion as well as hydration.
There's also hyaluronic acid which traps moisture in your skin and reduces the chance of it evaporating or drying out.
It's incredibly effective at turning dry skin into a smoother, moister surface.
It's also not too thick; in fact, it's non-comedogenic, so if you are prone to acne, this is a great choice to reduce oil outbreaks and hydrate at the same time.
Even with these active ingredients, the lotion is extremely gentle on your skin and doesn't contain oil products so the texture will be notably better than lotions that do use oil.
There's no fragrance to worry about clashing with cologne or your natural scent.
The biggest thing to check is for allergic reactions; make sure that you're not allergic to any of the ingredients before you purchase.
Another advantage is that CeraVe is a suitable face moisturizer for black men as darker skin contains more amounts of melanin which makes it subject to dehydration, discoloration, hyperpigmentation, and acne breakouts.
Hence, it's important to have one of the best face lotions for men if you're trying to find one for darker skin.
Check out the thousands of customer reviews here on Amazon.
---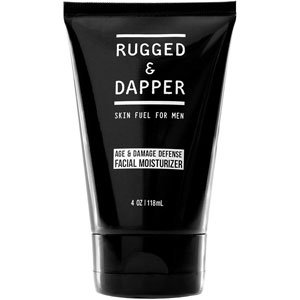 This face moisturizer does a superb job at hydrating and repairing daily damage to your facial skin.
Specs
Who Is It Best For?
This is an excellent choice if you're a man with pocketed or scarred facial skin from daily damage and who wants to repair the damage and is one of the best face moisturizers for African American skin.
Key Features
This face cream can be a great help when it comes to daily environmental damage.
Many men work outside all day and expose the facial skin to damage or wear and tear, mainly if they work in professions like building and construction.
If you're a man who works in a field like this, there's no doubt that you'll be able to take advantage of its excellent healing capability.
Its organic and natural formula combination has all sorts of ingredients that can help rejuvenate and prepare your skin after it's withstood quite a bit of damage.
Many of these ingredients are nutrient-rich, which help repair the skin over time.
It utilizes AHAs like citric acid and alcohol subtypes to remove dead skin cells and assist with repairing skin cells beneath the immediate surface.
Hyaluronic acid then works to trap moisture within your skin and prevent it from drying out.
The formula is also totally fragrance-free and is absorbed super quickly with your skin.
Once absorbed, it leaves behind a masculine finish that isn't shiny or reminiscent of the finishes for many conventional feminine facial lotions.
We found that it looked great on our skins.
You can use this facial cream for normal skin and all other skin types, even if it's sensitive or oily.
This formula is also a little bit unique because it can be applied as an aftershave to soothe your face immediately after it's been irritated from a shaving session.
This gives it two unique uses in one bottle making it one of the best face lotions for men.
Even with all these effects, it's non-comedogenic, meaning you should use it even if you have acne-prone skin.
Its ingredients will help you prevent acne outbreaks because it will moisturize your pores over time and reduce the amount of dirt and debris that manages to clog your pores in the first place.
This lotion won't be clogging pores any time soon!
Like with many other face lotions, it is a little pricey when you consider that you only get 4 ounces for your purchase.
That being said, because of the aftershave effects and its excellent healing capability we definitely think it's worth every dollar, particularly if you're a man that needs a reparative facial lotion just as much as he needs a hydrating facial lotion.
It is also a good face moisturizer for black skin with a great hydrating capacity.
Check out the thousands of customer reviews here on Amazon.
---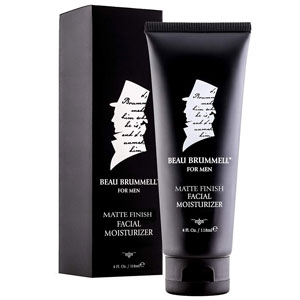 This moisturizer is an all-day product that has a unique scent, and that can be applied quickly making it one of the best face lotions for men who can never seem to find enough time to moisturize!
Specs
Who Is It Best For?
This is an excellent choice for men who like a natural face moisturizer that acts in just minutes.
Key Features
This is another great natural facial moisturizer for black skin that can protect you all day, although it is applicable for any kind of skin type since it hydrates in mere minutes.
We recommend applying it both first thing in the morning and before bed to get its full range of effects.
It has a unique blend of individual ingredients which aren't greasy when applied; you won't feel gross or slippery as you spread it on your skin.
Once applied, it absorbs into your skin exceptionally quickly and moisturizes very effectively, as our testers experienced themselves.
This is in part due to the activated charcoal that is included with its ingredients.
One of the best detoxifiers and purifiers you can find in nature, we really like that they use this ingredient instead of a synthetic chemical or something that wouldn't be as healthy for your skin.
It has a matte finish, which is usually regarded as masculine as opposed to the shiny finishes that are commonly seen with feminine facial lotion products.
Using this cream won't clog your pores, either, although it is quite thick so we wouldn't recommend it specifically for helping to combat acne.
Rather than being totally fragrance-free, this face cream uses an organic bergamot essential oil instead to provide the entire package with a natural but light masculine scent.
Overall, the most significant benefits from this purchase are how fast it activates and how well it moisturizes; this is one of the best face lotions for men out there if you're looking for moisturizing properties exclusively.
It doesn't do much else, and it's a little bit on the pricey side, but altogether it's a pretty solid product that definitely has a place on our list of favorites.
Check out the hundreds of customer reviews here on Amazon.
---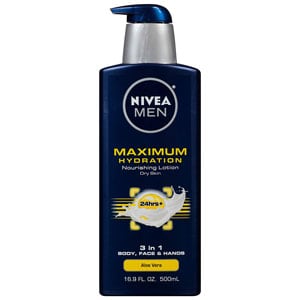 This face cream can actually be used on your body and hands and comes in a big bottle.
Specs
Who Is It Best For?
A good choice for men who want some of the best value for money and are planning to use one product for their entire body.
Key Features
Altogether, this is one of the best bulk purchases you can make if you're a man looking for a face moisturizer that can last you for a long time without breaking the bank.
Right off the bat, you get tons of product, around 17 ounces, for one low price, and this particular face lotion can do all sorts of things at once.
It provides extraordinary value for money.
This is a 3-in-1 formula, meaning that you can use it for your body, face, or hands.
Practically anywhere that you might have dry skin, you can apply some of this lotion and get instant relief.
It can be absorbed by your skin in just seconds and will intensively moisturize your skin relatively quickly.
This is in part due to the antioxidants inherent in its formula.
Plus, the effects will last for 24 hours or longer, meaning that you only have to apply it once per day at maximum.
The formula for this face cream doesn't use any greasy products so you won't experience any greasy feelings once applied.
Part of this is due to the sea minerals that are included with the formula, as these boost the moisture level in the skin and assist with quick absorption.
The alcohol included in the formula helps to exfoliate and remove dead skin cells as the lotion is rubbed into your skin.
It's also been formulated explicitly for naturally dry skin, so while we don't recommend it for men with oily skin if you have naturally dry skin that cracks all the time this is one of the better purchases you can make.
Overall, this is definitely one of the best face lotions for men especially for men in college or for guys who don't want to have to spend too much on their face cream.
Check out the hundreds of customer reviews here on Amazon.
---
Frequently Asked Questions about the Best Face Lotions for Men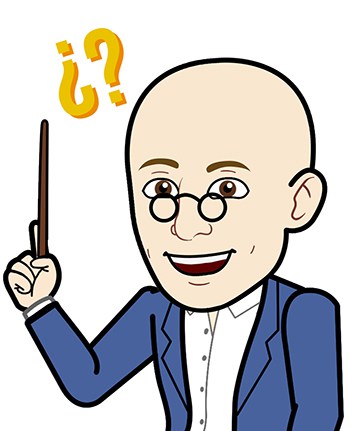 1. Can I mix my face moisturizer with other creams and lotions?
Yes, you can. Just make sure to read the ingredients carefully. Another great face lotion is Cremo Face Moisturizer For Men.

By the way, if you're looking for the best body lotion specifically, we've already done a great guide on the best choices.
2. Are face moisturizers made with allergens?
This depends on the exact product in your own personal allergic reactions.

Know ahead of time what you're allergic to and then read the ingredients of each potential product carefully to make sure you don't have an adverse reaction.
3. Can I wash my face after applying face moisturizer?
You definitely can, but wait a few minutes after applying for the moisturizer to be fully absorbed by your skin.

If you wash your face too quickly, you'll also remove some of the product and negate its entire range of effects.
4. When should face moisturizer be applied?
You should apply the face moisturizer according to its instructions; some lotions are meant to be used at night, while others can be applied in the morning.

No matter when you apply your face cream, you should always use it immediately after your face has been thoroughly washed.
Why should I wash my face before applying the face lotion?
A clean face means that you won't be rubbing in dirt and debris as you apply the lotion.

If you don't want to take a shower before applying face moisturizer, you can accomplish the same goal by scrubbing your face with a warm washcloth and then drying your face thoroughly.

Never apply facial moisturizer to your face if it's still wet.
5. How much lotion should I use?
While the best face lotions for men may vary by brand and type, you can generally measure out the right amount by making sure that the drops don't spread over the tip of your finger.

This can also be averaged out to about a teaspoon, at maximum.
6. What are the effects of facial moisturizer?
Some of the best face lotions for men are designed to assist with the effects of aging, while others hydrate the skin.

Still, others provide SPF-infused ingredients to reduce the damage from the sun's UV rays.

Then there are facial moisturizers that are really good at reducing acne.