They say that men age like fine wine, but we all know that some of us handle our wrinkles less gracefully than others do.
But just because age likes to show itself liberally on your face doesn't mean that you have to lie down and take it!
There are special antiaging creams that are made just for men or for men and women that can help you reduce the effects and signs of aging and reclaim your youth.
You might think that the trouble comes from picking the best anti aging cream out of all of the possible options on the market, but you'd be wrong!
Instead, all you have to do is read this guide and we'll take you through all our favorite anti-aging products, thoroughly tested and experimented by our staff.
Want to know more?
Let's begin!
QUICK OVERVIEW: Best Anti-Aging Creams for Men
Baxter of California Super Shape Skin Recharge Cream

Works well for cracked skin
No fragrance

VIEW ON AMAZON →

Brickell Men's Revitalizing Anti-Aging Cream for Men

Good texture
Only need a small amount per application

VIEW ON AMAZON →

Anti-Aging Retinol Moisturizer Cream

Uses natural ingredients
Make skin smoother

VIEW ON AMAZON →

InstaNatural Retinol Moisturizer Anti-Aging Night Face Cream

Attacks dark circles
Nice citrus scent

VIEW ON AMAZON →

TruSkin Vitamin C Moisturizer Cream

Good for sensitive skin
Reduces sun damage, sun spots

VIEW ON AMAZON →

Wild Beauty Retinol Cream Moisturizer

Hydrates/moisturizes as well as reduces aging signs
Natural ingredients

VIEW ON AMAZON →

LilyAna Naturals Face Cream Moisturizer

Reduces acne outbreaks
Good for sensitive skin

VIEW ON AMAZON →

Chamuel Men Anti Aging Face Cream

Good amount of product for purchase
Removes dirt from pores

VIEW ON AMAZON →

Body Merry Retinol Surge Moisturizer Anti-Aging

Excellent for super-dry skin
Retinol and other natural ingredients

VIEW ON AMAZON →
Use the table of contents below to jump to the sections most important to you.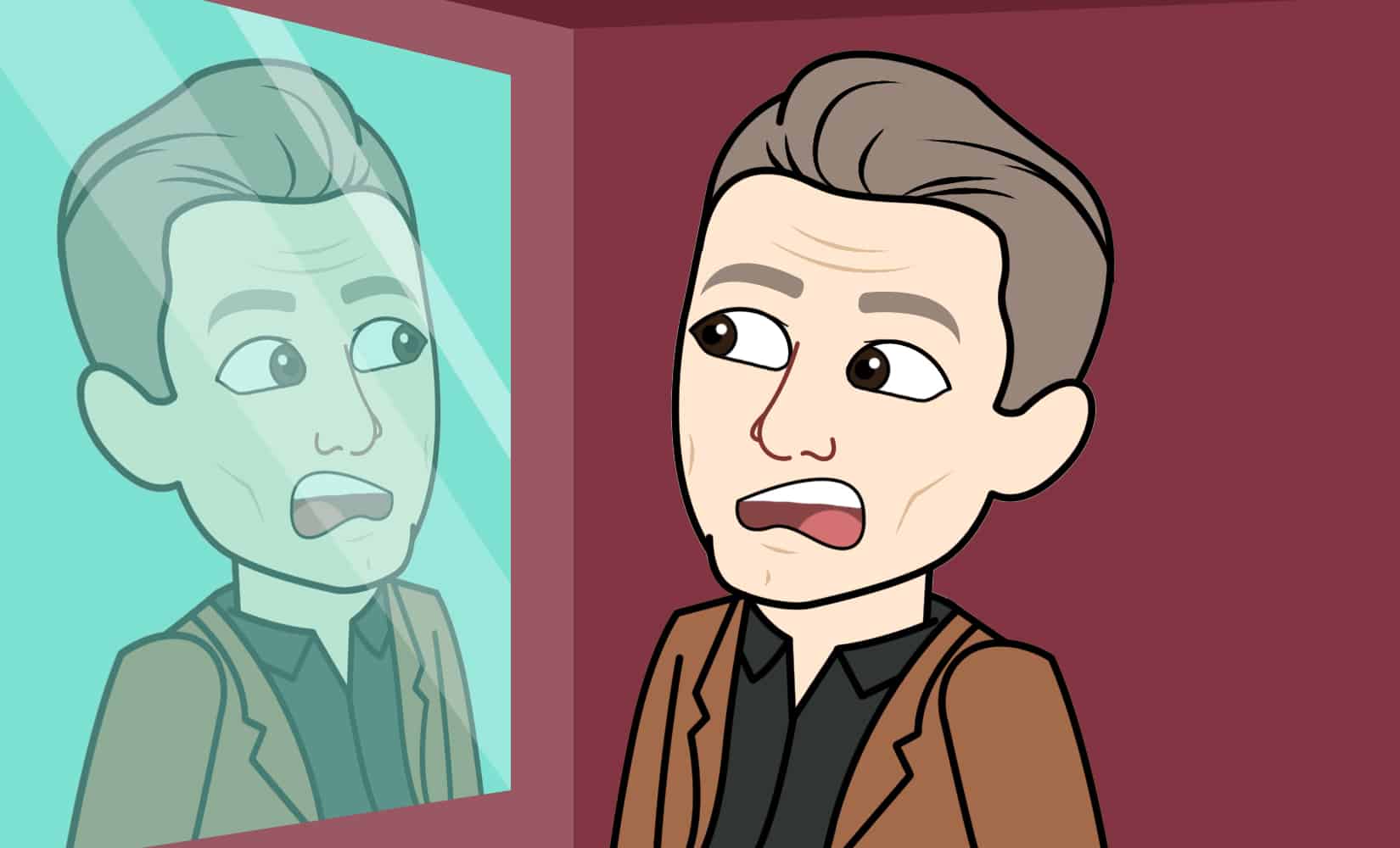 Things to Consider when Buying the Best Anti-Aging Creams for Men
But before we head straight into our review of the best anti aging creams for men, let us explain what exactly our testers looked for in the best products.
If you understand all of these aspects, you can better find the perfect product for your needs in our reviews below.
1. Skin Type
---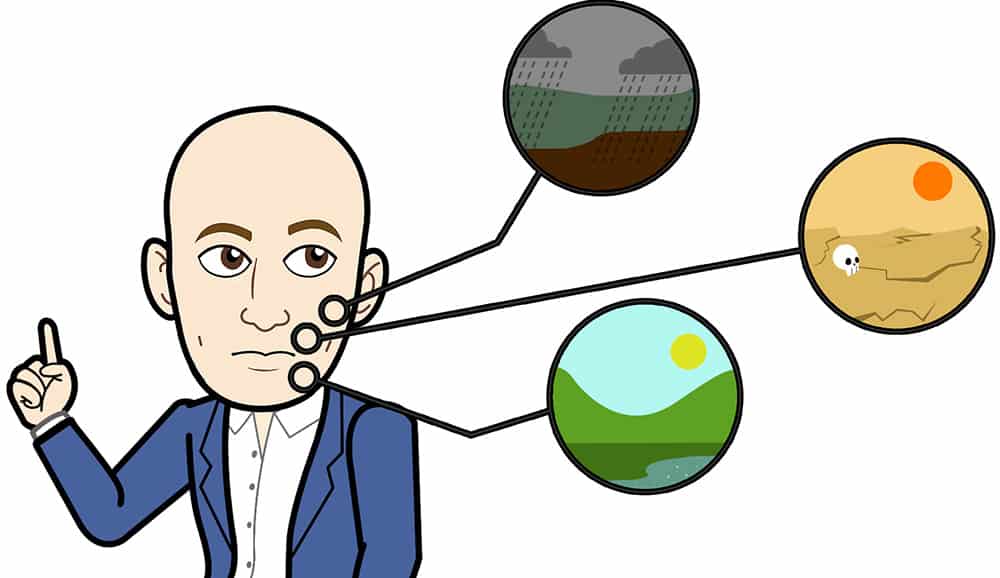 Your skin type will determine how well an anti aging cream works to combat wrinkles and skin dryness.
Most antiaging creams can work on multiple skin types, but there are antiaging creams out there formulated specifically for one type of skin.
If you know your skin type, you can narrow your search and potentially find an even better product than a generic antiaging product that works for everyone.
Oily skin, as the name states, already has a ton of oil that comes from your pores as a result of those pores being clogged with dirt and debris.
Oily skin is also associated with acne, so chances are if you have one you are either vulnerable to or already have the other.
To combat this, avoid antiaging cream that uses heavy oils as a base.
Certain plant oils are okay, but as a good rule of thumb, stay away from antiaging creams that are too thick as these have a chance of clogging your pores and making your oily skin worse.
If you have sensitive skin, you probably know due to your experience with razors or other antiaging creams.
In general, antiaging creams are pretty gentle on the skin so you shouldn't have much to worry about.
At the same time, check the ingredients carefully and make sure that the antiaging cream doesn't have an abundance of alcohol, as this can be hard on your skin due to its exfoliating properties.
Dry skin can definitely benefit from most antiaging creams, as usually skin that is suffering from the signs of aging is also dry.
You'll want to try to find an antiaging cream that has hydrating ingredients like aloe or hyaluronic acid, as these are effective moisturizers and can assist with the effects of aging at the same time.
You don't necessarily need an oily antiaging cream to combat dryness; in fact, too much oil can make it worse.
You may be in the market for antiaging cream specifically due to your wrinkly skin.
If that's the case, at least you're looking for the right product!
Try to find anti-aging creams that have antioxidants or retinol as key ingredients.
This is because both of these ingredients will help repair cell damage beneath the surface of your skin; which will stop your skin from looking old and encourage healthy cell growth in the future. Ultimately, this will prevent your skin from looking old as time goes on.
If you have skin that's a combination of all of these or doesn't lean a way, you're lucky!
You can basically choose any antiaging cream based on personal preference for whatever extra features they may have.
You should still try to avoid any antiaging cream that is overly oily, however, as you could end up fueling acne if you're not careful.
2. Ingredients
---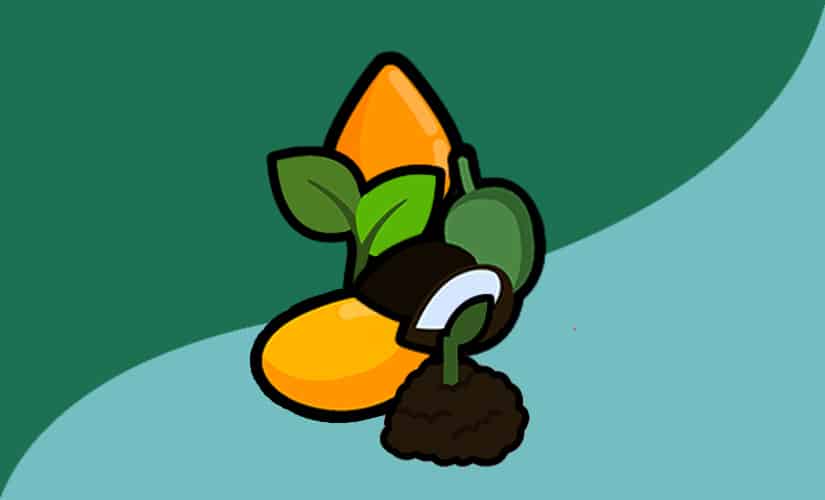 The ingredients that go into an antiaging product are incredibly important, as they directly affect how quickly and thoroughly the product gets rid of wrinkles and age spots.
Wherever possible, always look for natural and organic products since they are always the best for your skin
But why does this matter to you?
Aren't all antiaging creams and skincare products the same?
While they will all fight the signs of aging, some are better for particular skin types or for certain jobs than others.
By learning about the key ingredients, you can target specific antiaging creams for their unique abilities or attributes.
This is also known as Vitamin A and is a key part of many antiaging products.
Why is it so good?
It assists with both exfoliation of your dead skin cells, preventing your skin from becoming oily or dry, and it boosts two compounds called collagen and elastin.
By boosting these, cell repair at the lower layers of your skin is improved.
This will translate into younger-looking skin over time.
This is an extremely effective moisturizer, and we humans naturally make it.
But as we get older our levels of the asset start to decline, which is part of the reason that aging skin dries out so quickly.
By adding some of this acid, you're basically replenishing your normal levels of hydration, preventing your skin from becoming dry or cracked.
This will help with wrinkle lines.
Certain types of alcohol are present in many antiaging products.
This is a good exfoliator, although it can cause irritation with some sensitive skin.
If you have naturally-sensitive skin, see if you can try an antiaging cream before purchasing to make sure that it won't bother you.
These are a handful of vitamins and other compounds commonly found in certain fruits.
How do they help?
They primarily repair skin damage by neutralizing unstable free oxygen molecules and which damage the surrounding cells.
These molecules are also known to cause wrinkles, breaking down collagen on your skin.
By removing these molecules, as antioxidants do, you'll make your skin look and feel younger and healthier.
This is a handy ingredient to look for since it's excellent at exfoliating dead skin cells.
This will allow your skin to be more hydrated and less oily: two advantages that you should definitely try to maximize.
Methylsulfonylmethane or MSM:
This has a pretty hard a scientific name, but we'll use the abbreviation from here on out.
Its primary purpose is in assisting your skin cells with water absorption.
It will also allow your skin cells to be sponge year or more elastic, stopping them from breaking or drying out.
This compound helps with age spots and skin pigmentation problems, so look for in antiaging cream with MSM if those are your big issues.
This agent is effective at defending your skin from damage incurred by the sun's rays.
It can also help remove wrinkles around your eyes, especially when combined with an eye cream for men.
Dimethylethanolamine or DMAE:
Finally, this natural ingredient prevents your skin from becoming stiff and non-elastic.
It will help your skin look smoother and firmer, which are two common traits of younger skin.
If you're after anti aging cream for this reason, focus on DMAE.
3. Non-Comedogenic
---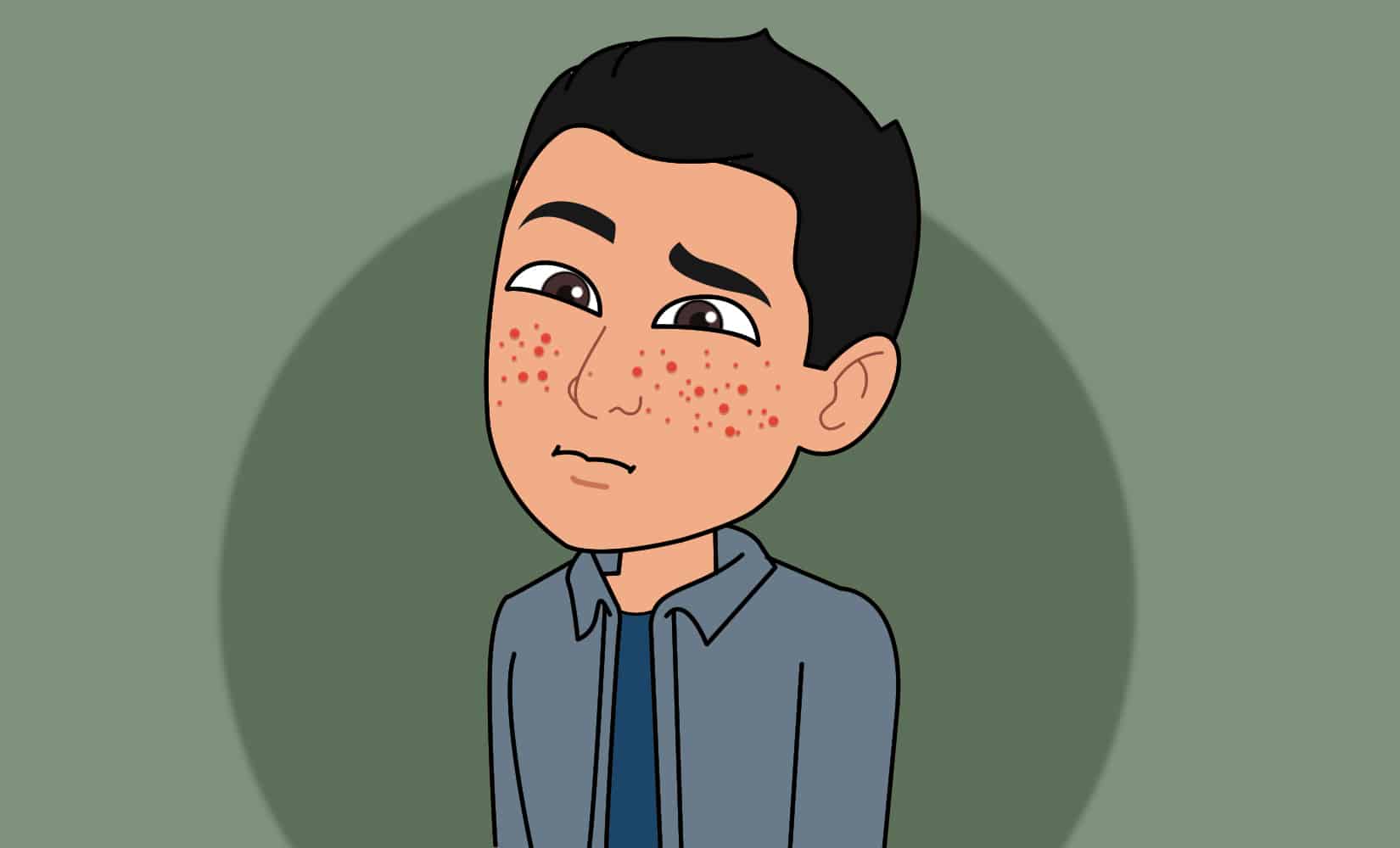 What does non-comedogenic mean?
Non-comedogenic antiaging creams are efficient at removing dirt and debris from the pores of your skin.
As acne is primarily caused by blocked pores, which then overproduce oil in an attempt to clear the way, a non-comedogenic antiaging product can assist in the reduction of acne across all parts of your body.
There are some antiaging products that are specifically non-comedogenic due to a particular ingredient or formula.
Then there are other products which are non-comedogenic because they are thin enough or water-based, so they don't stand a chance of blocking your pores with their ingredients.
Basically, look for non-comedogenic antiaging cream if acne is an issue or if you're afraid of suddenly breaking out with acne as you start to apply cream each night, alternatively, get a dedicated night cream for the eyes.
4. Amount
---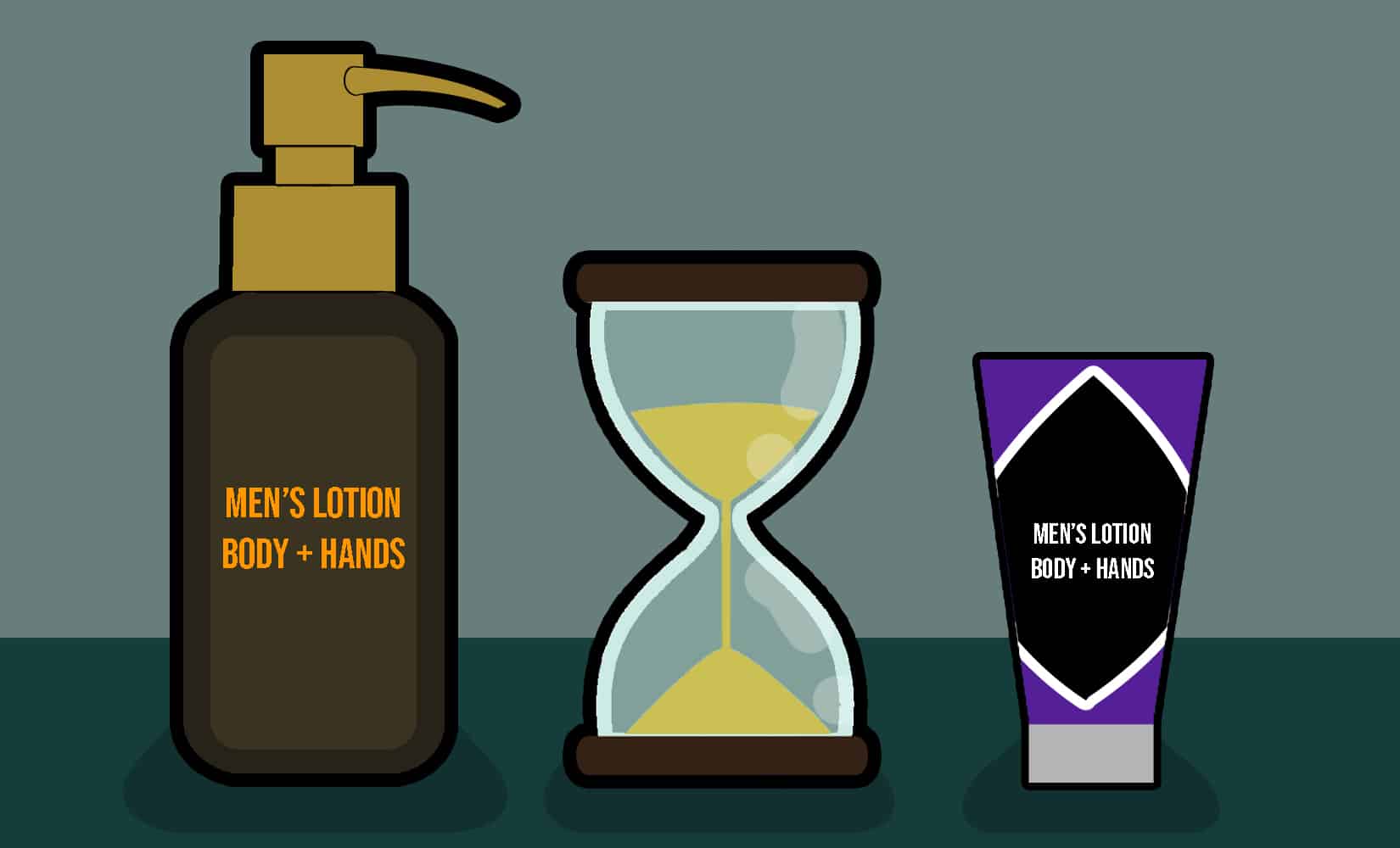 The amount of anti-aging formula that you get for your purchase directly impact the overall value for money.
Most of the time, products that have higher quality ingredients or more effects will be more expensive and have less product in their container.
On the flip side, products that are made with cheaper ingredients or that are prepared in bulk will have more in their container.
Neither of these choices is particularly better or worse, but you should decide ahead of time if you're after quality or quantity, because they generally have an inverse relationship.
5. Fragrance
---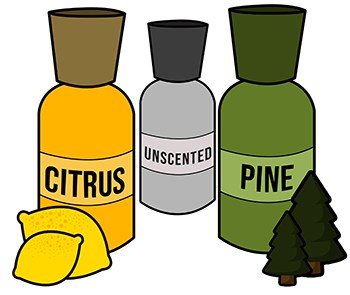 Many antiaging creams have extra fragrance although this is not true as a rule.
The fragrances used by antiaging creams don't always matter because many creams are designed to be used at night only, so they won't interfere with cologne or your natural smell during your day-to-day activities anyway.
But if you do get an antiaging cream and plan to use it during the day, just make sure that the included scent (if there is any) matches well with the cologne and that you plan to wear.
4. Time of Use
---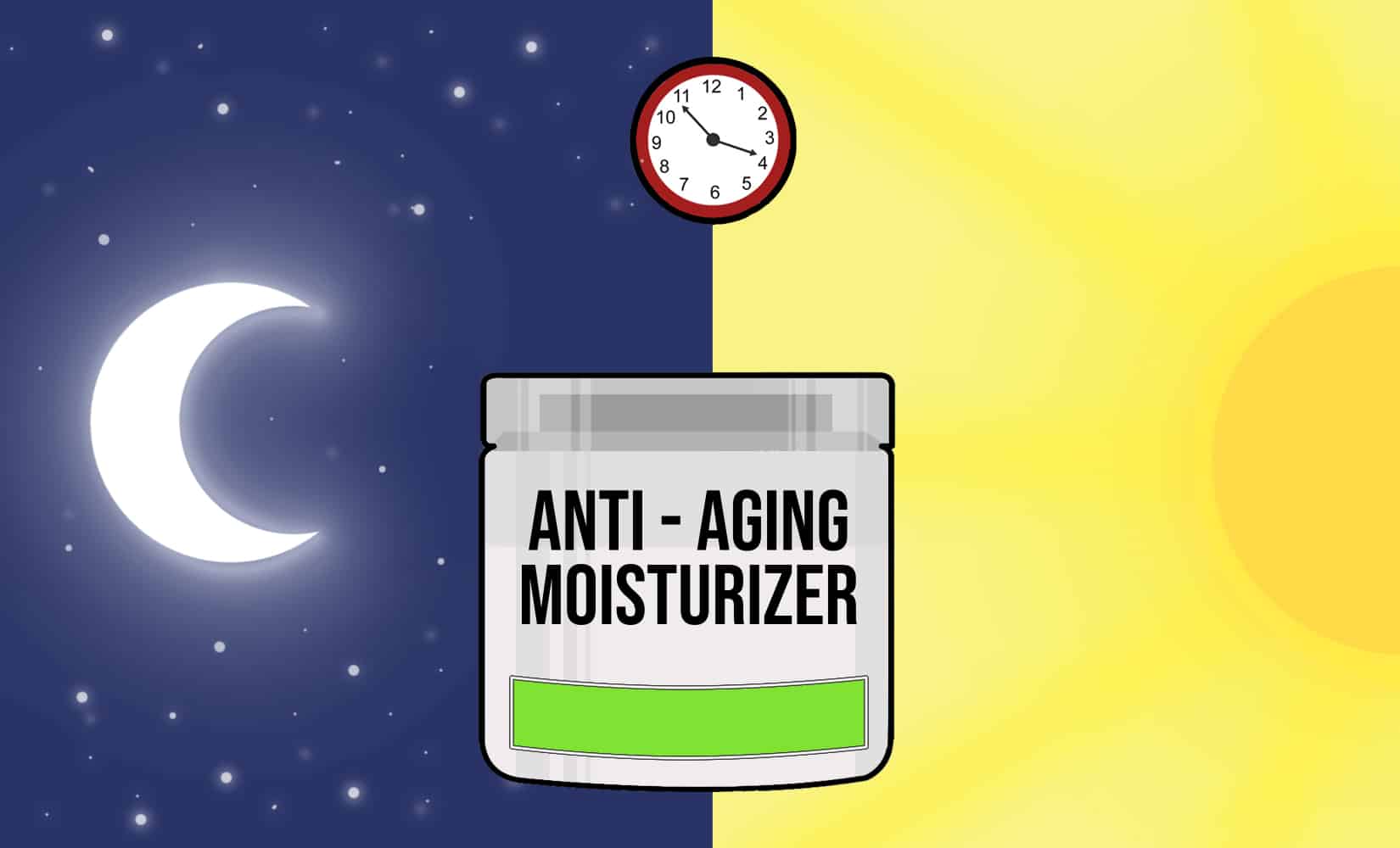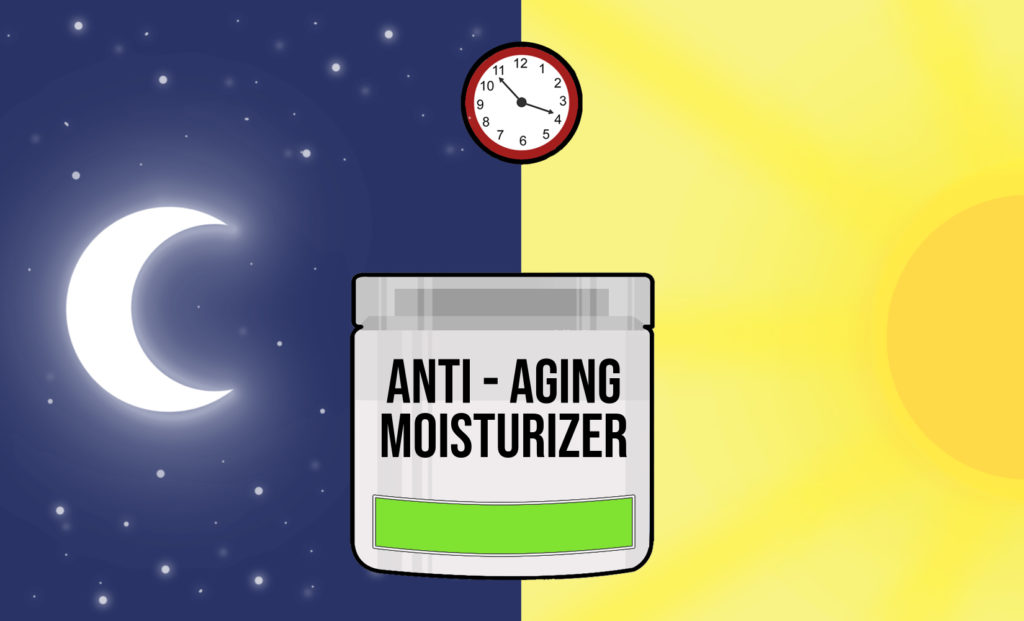 There are two basic types of antiaging creams for men: night only or day and night sometimes referred to as morning and night.
Night-only creams should be applied before bed as they do most of their work while you sleep.
The other variety should be applied to during the morning before you leave for work and then applied again before bed.
The biggest difference is that the types that are recommended for day use sometimes have extra effects to prevent aging signs as they start to crop up from normal daily wear and tear.
Night only creams, on the other hand, often have better short-term results since they work more intensely while your face is presumably resting.
All you need to do is decide ahead of time if you plan to apply cream for your daily activities, or if you'd rather restrict that to a nighttime effort.
This can free up time to use some of the best shaving creams in the morning without having to complicate things.
---
The Best Anti-Aging Cream for Men in 2022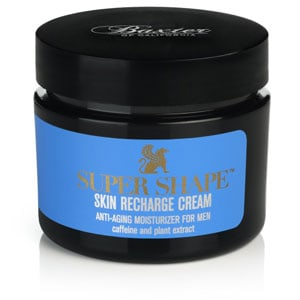 This cream is a gel variety that's non greasy and is excellent at reducing the effects of aging.
Specs
Who Is It Best For?
It's a good choice for men who are turned off by greasy or slippery anti-aging creams.
Key Features
This anti-aging cream comes in a small tin but provides good bang for your buck thanks to its unique formula.
It uses each fighting botanicals and different ingredients derived from the cutting edge of skin science to moisturize and refresh your skin at the same time.
Both of those effects combined to reduce the signs of aging and prevent your skin from aging is drastically in the future.
Alcohol helps greatly to exfoliate your skin and remove dead skin cells, while aloe helps to moisturize and aid with greater skin hydration.
This gel cream texture is kind of unique to apply, but once you get used to the sensation you'll find that it's just as enjoyable and rejuvenating as a thinner cream.
Our experts got used to it quickly.
The plus side is that this gel texture makes it easier to rub into dry or cracked skin, particularly skin that looks a lot older than it actually is.
The fact that it's so gel-like also means that you won't have to deal with any greasy residue or oily aftereffect once it's been applied.
It's non-comedogenic, so don't be put off by the gel texture; it won't cause acne outbreaks.
You can use this cream and during the morning or night, and in fact for maximum effect we definitely recommend you apply it at both of those times.
It's tough enough that it won't wear off from your daily routine or whatever job you have, but its primary work will be done while your face rests as you sleep.
The morning application is mainly there to ensure that the effects are introduced from the stress of the day.
It's definitely a little pricey, especially considering when you only get 1.7 ounces for the purchase, but it's one of the best antiaging creams out there if you have super dry skin that doesn't react well to thinner or greasy or antiaging products.
Check out the hundreds of customer reviews here on Amazon.
---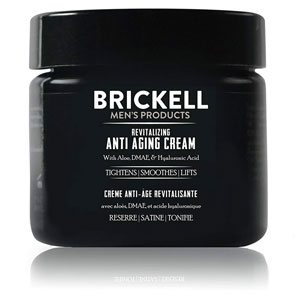 This anti aging cream is one of the best we found to get rid of wrinkles and age lines.
Specs
Who Is It Best For?
It's a good choice for men whose primary concern is getting rid of crow's feet and other wrinkly problems.
Key Features
This cream is particularly exceptional at reducing wrinkles or age lines.
While it can help with moisturizing and rejuvenation, its primary purpose is in reducing those key aging signs that are often most noticeable in your day-to-day interactions.
It uses a bunch of natural ingredients that work together to firm, smooth, and tighten the skin.
Some of these are MSM and DMAE, which both assist to make your skin look younger and remove wrinkles.
Then there's hyaluronic acid to hydrate your skin beyond belief, improving its appearance and health for longer periods of time.
This has the effect of making your skin look younger since it won't look as wrinkly or loose on your face, as well as reduce the incidence of age lines that are part of the natural process of growing older.
The cream is pretty thick and is good for dry skin since there aren't any oily aftereffects that can make your skin feel greasy or slippery.
This does mean it's not the best choice if you're acne-prone since the thickness can make your acne harder to deal with.
It has a faint scent of green tea or mint, so while this might clash with a cologne, it also has a place is a natural masculine smell.
During testing, our staff enjoyed the scent.
This is a matter so much since it's intended to be used during the night only, so you probably won't be wearing cologne or an artificial smell anyway.
Despite the small size of the container, you only need to use about the size of a dime of the product for each application.
This will extend its overall lifespan and prevent you from having to purchase another container too soon.
The one downside from this product is that it definitely relies on your face being totally clean before you apply it.
This means you should take extra care in the shower before you sleep and make sure that your face is as clean as you can get it before you apply.
Check out the hundreds of customer reviews here on Amazon.
---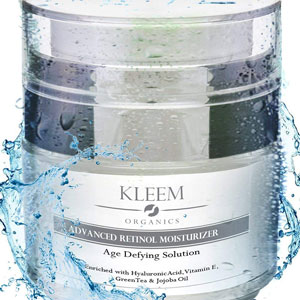 This is an anti aging cream that's perfect for sensitive skin and for moisturizing dry skin.
Specs
Who Is It Best For?
It's a great choice for men who don't mind a little feminine packaging into are more concerned with a product that can work with their sensitive skin.
Key Features
If you're really looking for the best antiaging creams you can get, you first got to let go of any preconceptions you have about feminine only products.
The truth is that there are tons of creams and anti-aging solutions that are primarily marketed towards women but are in truth just as usable for men.
This is one of those products, so don't be turned away by the packaging art since this is one of the best antiaging products you can find that also works with sensitive skin.
It'll do a fine job at retaining moisture, therefore acting as a great face moisturizer as well, along with removing wrinkles and fine lines on your face.
Hyaluronic acid works as an effective moisturizer to assist with removal of wrinkly lines.
Your skin will appear more radiant and much younger looking thanks to natural ingredients in the formula that uses 2.5% retinol.
Retinol is a great ingredient for anti-aging products and is used by many of the best brands since it directly counteracts the drying out of the skin that commonly occurs with the aging process.
Adding retinol also make your skin's texture a lot smoother, like it was when you were younger.
It doesn't clog your pores or contribute to any oil or acne outbreaks because of this.
This means it's non-comedogenic, so use this if acne is a primary concern.
While it does start off with a relatively sweet scent, after it's been applied and absorbed into your skin you'll notice that the scent fades away naturally, so you don't have to worry about smelling like a woman during your day-to-day activities.
It's great for sensitive skin because of its natural ingredients and because it was primarily formulated for women first, who naturally have more sensitive skin than men.
So, if you can get over the package art and the marketing towards the fairer sex, you can take advantage of their excellent product and apply it to your own face if you have sensitive skin or big acne trouble.
Check out the hundreds of customer reviews here on Amazon.
---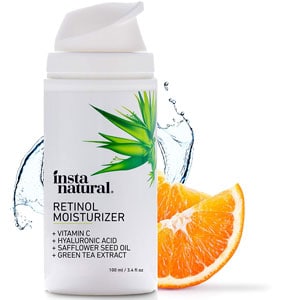 This antiaging cream can only be used for the night but does a great job at reducing wrinkles and other signs of aging.
Specs
Who Is It Best For?
This is a good choice for men whose faces are aging faster than they like and who suffer from dark circles beneath their eyes often.
Key Features
This is another of the best night creams for men, as it'll do great work to reduce the appearance of wrinkles, dark circles, and fine lines while you sleep.
It also tackles any acne problems that you might have around your face and neck; you can apply a pretty liberal amount to your facial skin or the area just above your collarbone and have it work just as well.
It uses a bunch of key vitamins, such as Vitamins A and C, to fight off aging effects and combines these with antioxidant benefits from green tea to reduce wrinkles and hydrate and moisturize your skin.
Vitamin A, if you recall, is also known as retinol, making this a great choice for repairing skin cells beneath the surface and reducing the effects of aging.
Hyaluronic acid is combined here to improve moisturization, too.
While it does use safflower seed oil, it doesn't have any greasy feel once it's been applied, so don't worry about feeling slippery or gross as you try to fall asleep.
The removal of dark circles beneath your eyes is another great aspect that we really liked during our testing since some men still have dark circles even if they get enough sleep.
This can make them look older and more tired than they actually are, so applying this antiaging cream will reduce any insecurity they might have surrounding that.
The fact that it combines moisturizing effects with antiaging effects means that it's one of the most effective and longest lasting antiaging products we've found.
Fighting aging isn't just about removing wrinkles immediately; it's also about preventing the wrinkles from coming back.
Moisturizing does just that, and with this product, you don't have to buy a separate moisturizer to handle that aspect of your routine.
This is one of the best night creams for men and does have a light citrus scent, but since you're only going to be using it as you fall asleep you shouldn't have to worry about interfering with a cologne.
Check out the thousands of customer reviews here on Amazon.
---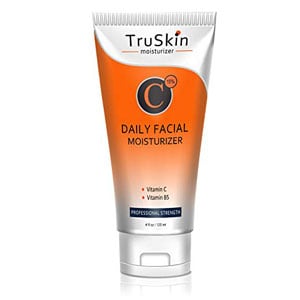 This anti-aging cream is both a moisturizer and a cream that can reduce many of the common signs of aging.
Specs
Who Is It Best For?
It's a good choice for men whose dryness of skin is the primary cause of their aged appearance.
Key Features
We've already reviewed this product before as one of our best moisturizers for men, which you can check out here for more great options, but we'll go over it again it's a great product that can also fight the effects of aging.
This formula uses a bunch of natural ingredients and vitamins that combine with powerful antioxidants to make a day and nighttime formula.
Use it after some of our best aftershaves for maximum effect!
This formula will moisturize your skin as well as reduce the effects of aging just like the previous cream we looked at.
This can brighten your overall skin tone and remove signs of sun damage, such as dark spots or sunspots.
This makes it a great pick for men who are commonly outdoors or if their job requires them to be in the sunshine all the time.
The antioxidants and MSM included both exfoliate and repair dead skin cells, leading to a healthier look and tone over time.
You can use this cream around your head and eye area, as it's sensitive enough to be used with the eyes.
You can also apply to your neck or collarbone, both of which might be common locations for minor sun damage.
In fact, this is one of the best wrinkle creams we found altogether.
This is largely due to its excellent formula that suitable for all skin types, so whether you have skin with tons of wrinkles or sensitive skin with only a few you can still take advantage of this cream's benefits.
It's non-comedogenic, and it's very effective at reducing acne, so use this with confidence if acne is your bane!
We only wish that there was a little bit more product for the purchase since you only a 2 ounces per bottle.
Overall, though, this isn't enough to discount it's pretty significant value for money.
Check out the thousands of customer reviews here on Amazon.
---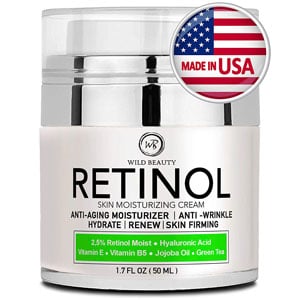 This is a USA-made anti aging cream that can improve the firmness of your skin and reduce sagging.
Specs
Who Is It Best For?
This is a great choice for men who have aged-looking skin primarily due to sagginess and wrinkles.
Key Features
This is an anti aging cream that was made in the USA, which speaks greatly to its overall quality.
It doesn't use any harmful fragrances or dyes, or parabens, which are common preservatives found in a lot of skin care products.
Instead, this antiaging cream uses only natural ingredients and is bolstered by 2.5% retinol.
If you recall, retinol is one of the best ingredients to look for in the best antiaging products for men since this helps reduce the effects of aging and keep your skin looking useful long past application.
This formula is excellent at increasing the firmness of your skin, which will, in turn, make you look younger and improve your overall complexion.
You can use this formula during the day or night, but we definitely recommend applying it primarily before you sleep.
During the day, applying it has the added benefit of hydrating and moisturizing your skin.
Hyaluronic works very well here and traps moisture in your skin effectively.
This will also reduce the number of wrinkles that you encounter as time passes since healthy, hydrated skin is less likely to crack or wrinkle or show other signs of age.
Once applied, the formula absorbs incredibly quickly into your skin and it doesn't have greasy components so it'll be a pleasurable experience all the way through.
In fact, it's totally non-comedogenic.
It also has a fresh scent that you can enjoy either as you fall asleep or in your day-to-day.
It's not noticeable enough to impact a cologne or any other artificial smell that you want to impart on your person, so feel free to combine this formula with anything else.
Once again, we really just wish there was more product for the purchase, but it's pretty affordable already so buying another tin isn't a big deal.
Check out the hundreds of customer reviews here on Amazon.
---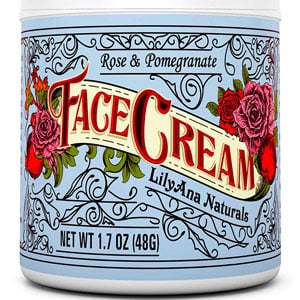 This cream has been developed for anyone with sensitive skin and is excellent at reducing wrinkles and improving skin coloration.
Specs
Who Is It Best For?
This is one of the best picks for men who have sensitive skin but who still want to improve its appearance.
Key Features
As before, don't be put off by the feminine packaging art and assume that this face cream is only usable by women.
In point of fact, it's one of the best anti aging creams for men if you have ultra sensitive skin.
It was formulated for women, who commonly have more sensitive skin than men, so why not take advantage of that?
It's delicate enough to soften and remove wrinkles anywhere on your face, even around your eyes.
While it removes the signs of aging, such as wrinkles or saggy skin, it also hydrates your skin and makes it glow and appear more colorful.
The antioxidants work both to improve hydration and remove dead skin cells at the same time.
Another great benefit that this antiaging cream has is that it reduces the incidence of oily skin, which will have the added effect of reducing acne outbreaks.
This is because acne occurs when your pores get clogged from oil and the dirt that is carried along with it.
It's non-comedogenic, so it's definitely a good pick if you suffer from bad acne outbreaks.
This cream can even help repair damage from eczema, rosacea, and dermatitis.
Many young men or teens suffer from conditions like this, so a cream that can repair these effects and help prevent them from returning is always a great product in our book.
It can be used during the day and night, so apply before bed and then a little bit in the morning to get the maximum effect.
We've set it so many times it's almost a broken record at this point, but once again you only get 1.7 ounces for your purchase.
This is still affordable, so it's not that big of a flaw, but you may consider buying a couple of tins at once if you plan to use antiaging cream consistently.
But overall, the biggest flaw that this cream has is its rosy scent.
This definitely isn't something that many men will necessarily seek out, but we think it's still a good enough product to recommend as long as you combine it with a decent cologne or deodorant.
That will remove the rose fragrance and still allow you to take advantage of everything that this antiaging cream has to offer.
Check out the thousands of customer reviews here on Amazon.
---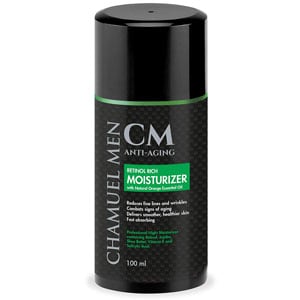 This is a thorough and effective formula that can balance the pH level of your skin and reduce the signs of aging.
Specs
Who Is It Best For?
This is a great pick for men who like natural creams or who have skin with unbalanced pH levels.
Key Features
This is another great anti aging cream for men that contains 2.5% retinol.
As before, and the antiaging product that has retinol is going to get high marks in our eyes due to its exceptional effects.
While this removes wrinkles and helps soften your skin over time to make it look younger, it also improves your overall complexion and can hydrate your skin in mere hours to improve its overall appearance.
In fact, you'll see immediate results once you awaken after your first night using the product.
While it should only be used at night, that's really all the time it needs to enact its powerful changes all across your face.
Partly this is due to its effect on the pH balance of your skin, which is often neglected by many other antiaging products.
It uses an overall safe and gentle formula that can be used in combination with virtually every type of skin, even sensitive or acne prone skin.
Antioxidants help retain moisture without overacting and damaging the pH balance of your skin.
It'll help to purge your pores and clean them of dirt or other impurities while boosting collagen at the same time.
By boosting collagen your skin will appear younger and you'll be less likely to experience more wrinkles or acne outbreaks in the future.
It's also non-comedogenic, so feel free to use this as a solution for your acne troubles.
The formula also makes use of zero additives or artificial fragrances or dyes.
To make things even better, it's pretty affordable and you get a decent amount of antiaging cream for your purchase.
It does have a normal light citrus scent, which can be either beneficial or annoying depending on your preference.
We also found in our testing that the texture of the cream is a little more slippery than some competitors, although we wouldn't go so far as to say it's greasy.
Overall, it's still an excellent product and a great choice for many men.
Check out the hundreds of customer reviews here on Amazon.
---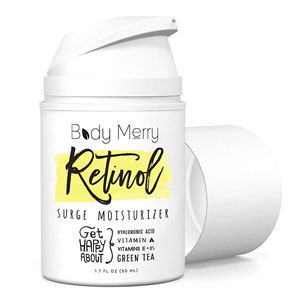 This is a nighttime only formula with a green tea fragrance and excellent hydration properties.
Specs
Who Is It Best For?
This anti aging formula is a phenomenal choice for men who have dry or sagging skin as their primary issues.
Key Features
This anti aging cream's focus is on hydration.
This is a good thing since many men have aging effects primarily as a side effect from their dry skin.
While a moisturizer might be a solution, it doesn't necessarily have the same ingredients that can make sure that the signs of aging don't come back.
That's what this cream is for.
You can use it during the day or evening to boost and lift dull or sagging skin, and it lasts for hours.
During our testing, we found that it was best to apply it twice a day to receive its maximum benefits.
It can defend and repair your skin due to its ultra-hydrating capability.
The formula is totally packed with a ton of nutrients and antioxidants, all without using any greasy or oily ingredients to make it uncomfortable to apply.
Hyaluronic acid has also been added to make its moisturizing efforts truly amazing.
It also absorbs very quickly and utilizes retinol to fully remove signs of aging after just a few days of use.
This is a non-comedogenic antiaging cream, as it doesn't increase acne outbreaks and in fact assists with their eventual removal.
There's no fragrance or negative impact on your skin once it's been applied; in fact, we found that it actually made our skin feel a little bit better as though it was directly nourished from the natural ingredients and vitamins that are included with its special formula.
Every part of the product was even made in the USA, so you know you're getting a high-quality experience.
Unfortunately, this antiaging cream suffers from the same problem that many of its peers do; you only get 1.7 ounces for your purchase.
It still has a lot going for it and we'd easily recommend it for men who need deep hydration above all else.
Check out the thousands of customer reviews here on Amazon.
---
Frequently Asked Questions about Anti-Aging Face Cream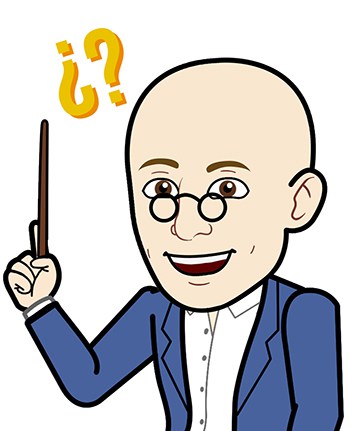 1. Can I combine anti aging cream with other products?
You definitely can, but read the ingredients thoroughly to make sure that mixing particular ingredients together doesn't cause any side effects.
Be sure to check out our reviews of the best body lotions for men to make sure you're combining correctly.
Do not combine antiaging products, as you may overwhelm your skin.
2. Should I wash my face after applying the cream?
No! The anti-aging facial cream is designed to sink into your skin and be absorbed over time.
By washing your face, you'll remove its ability to help you and waste your time.
If a particular face cream feels uncomfortable or isn't working, just switch to a different brand.
Instead, what you should do is wash and moisturize your face before applying the antiaging cream.
This will also help remove the lines and wrinkles and allow the formula to penetrate more deeply into your skin since your pores will be open.
Clean pores also prevent the antiaging cream from rubbing dirt deeper inside and causing irritation.
3. Is anti-aging cream supposed to dry my face out?
It's not supposed to, but if you do experience undue dryness as a result of applying the cream, you'll probably need to switch to a different product or combine it with a moisturizer.
Speaking of dryness, be careful when applying antiaging cream around your eyes as this can be a big here at if some actually gets inside.
In addition, the skin around your eyes is naturally sensitive so if you feel a little irritation don't be surprised and consider trying a different product.
4. Should I apply it when I'm young to get a head start?
No!
In your 20s and 30s, there is no reason to use antiaging products.
Some lines or signs of aging are totally natural and you should lean into these looks as you age.
You should only be using anti-aging products when the lines, wrinkles, and age spots are starting to overwhelm the other features of your face.
You can also use these as you enter middle age to prolong your youthful look.
But overall, avoid using these products while you're too young to allow your skin to fulfill its functions as naturally as possible.
5. Should I stop when my lines go away?
Don't stop!
Antiaging products work over time, and often times their effects pile upon on each other in a cumulative fashion.
If you stop using your antiaging cream right when the wrinkles start to disappear, you'll basically be truncating their effects and have to start all over again when the wrinkles return.
Instead, use your antiaging formula consistently until you run out.
Then, buy another bottle.
6. Should I use these at night only?
Some creams are formulated specifically for use at night, so check the back of whatever particular bottle you've purchased.
Others can be used during the day, but the night is a prime time for skin repair and moisturization since you presumably are not out and about getting fresh dirt into your pores.
That said, you don't have to only use anti aging products at night.
It'll just be easier for most people to adhere to a once a day, apply before bedtime schedule.