Many men are starting to appreciate the benefits that come from applying makeup.
Women have known for a long time that makeup can make you seem younger or enhance your appearance for professional and personal objectives.
While the makeup market for men isn't entirely as developed as the one for women, there are still plenty of products to choose from as you develop a solid makeup routine.
Foundation is one of the most important and staple makeup products that you should have in your repertoire.
Foundation can reset your face's skin tone so that you can apply other makeup more successfully or keep other makeup products on your face for longer.
It has tons of benefits but finding the right one is critical.
But how do you know which foundation to choose?
That's what we're here for.
We've done extensive research and put this guide together to let you know the best foundation picks for men.
We'll also explain how best to apply foundation, along with some other helpful tips.
We hope you're ready!
Let's get to it!
QUICK OVERVIEW: Best Foundations for Men
Coty Airspun Loose Face Powder

Doesn't cause discomfort even through extended use
Lasts for a long time

VIEW ON AMAZON →

L'Oreal True Match Mineral Foundation

Perfect for sensitive skin
Decent skin tone range

VIEW ON AMAZON →

PUR Pressed Mineral Makeup Foundation

Gentle when applied
Protects you from the sun

VIEW ON AMAZON →

Maybelline New York Fit Me Matte

Reduces pore size
Lasts for a long time

VIEW ON AMAZON →

Illuminare Moisturizing Mineral Foundation

Feels soothing when applied
Keeps skin hydrated

VIEW ON AMAZON →

L'Oreal Paris Infallible Pro-Matte Liquid Longwear Foundation Makeup

Light on the skin
Lasts for 24 hours

VIEW ON AMAZON →

Dermablend Cover Crème Full Coverage Foundation

Doesn't clog pores, good for acne-ridden skin
Feels great

VIEW ON AMAZON →

Oksale New 30ml PHOERA Matte Oil Control Concealer Foundation Liquid

Good skin tone range
Can double as concealer

VIEW ON AMAZON →

L'Oreal Paris Visible Lift Serum Absolute Foundation

Feels soothing to apply
Easy applicator bottle

VIEW ON AMAZON →
Use the table of contents below to jump to the sections most important to you.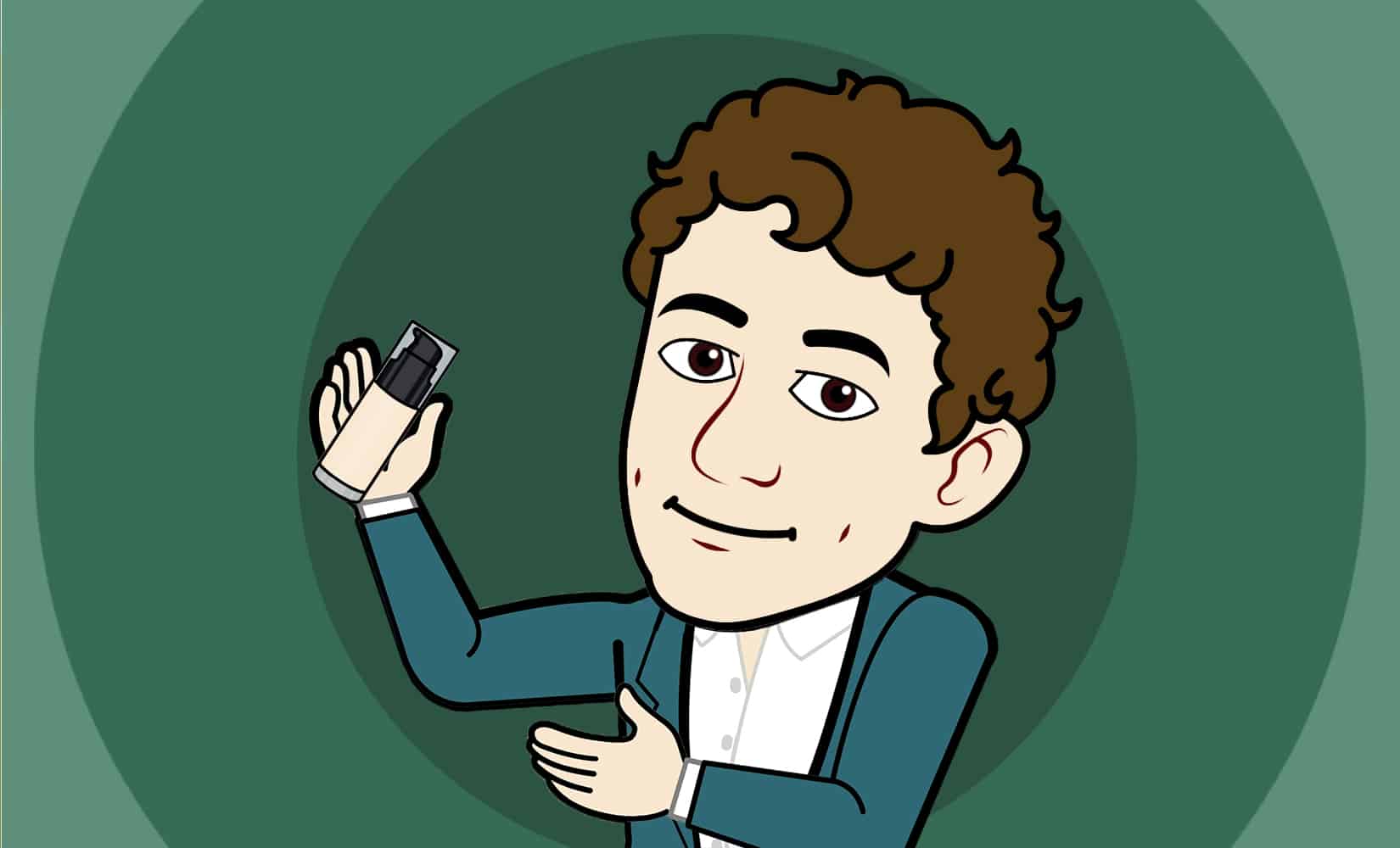 Things to Consider when Buying Foundation for Men
Before we get started explaining the best foundations for men and why we chose them, let's review the primary factors to consider when selecting a foundation makeup for your face.
Each of these factors can drastically impact whether a particular product is perfect for your needs.
1. Non-Comedogenic
---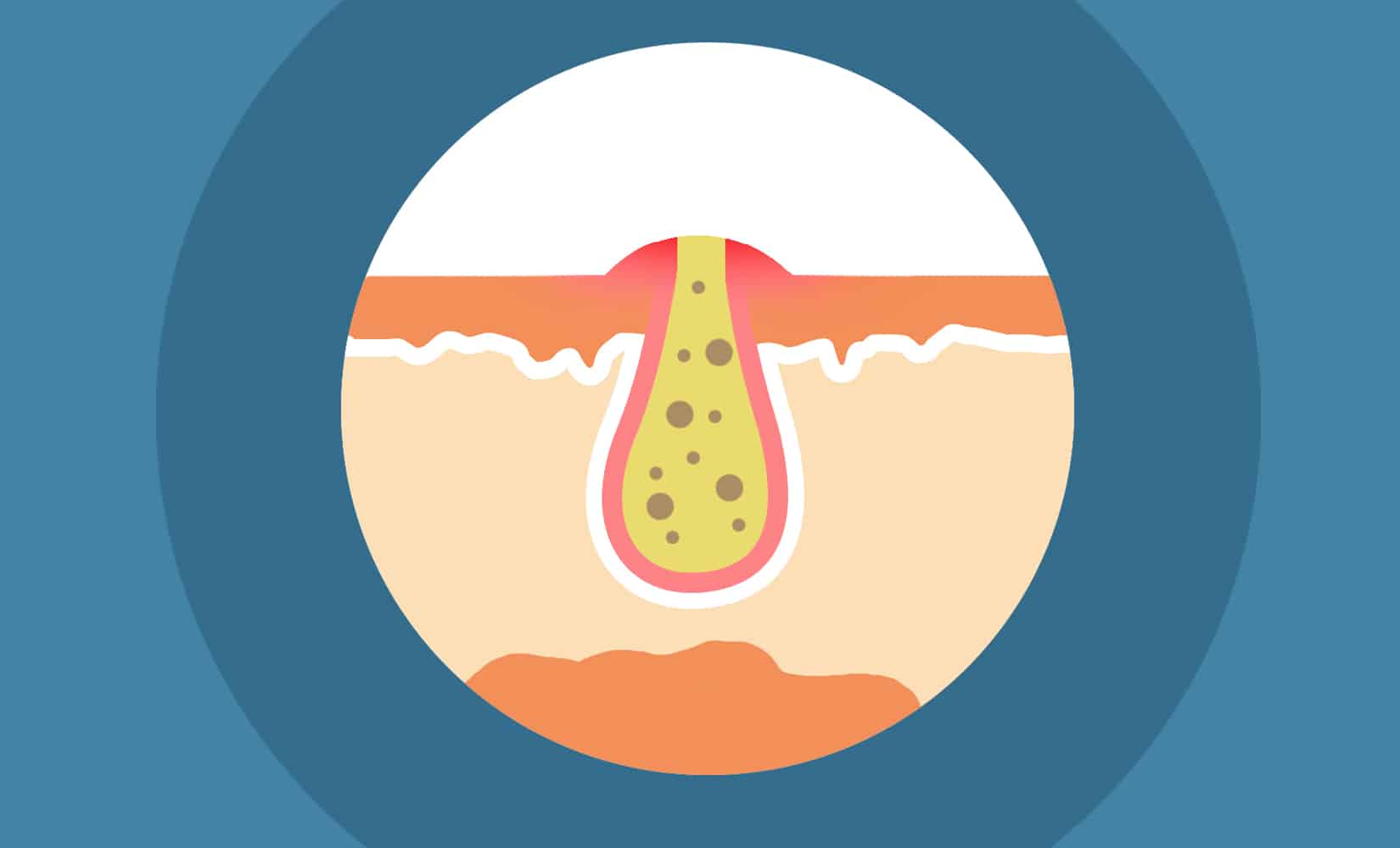 What does it mean for something to be non-comedogenic?
Mostly, a non-comedogenic product, whether it's a makeup product or a skincare gel or a face lotion, cannot clog your pores and cause acne outbreaks or an excess of skin oil.
We've done a guide on the best men's face moisturizer if you're interested.
While it's true that all makeup covers your pores to some extent, non-comedogenic makeup won't actually pack itself into your pores.
This distinction is important because clogged pores are one of the primary causes of acne outbreaks, which disproportionately affect men of all ages.
Therefore, it's more important for men to focus on non-comedogenic products than it is for women, although fewer men use makeup or skincare products in general.
Non-comedogenic is a particularly important factor to look for because it's something that only products which truly don't clog your pores can state.
Any makeup or skincare product can claim that they don't clog your pores, but this may not always be true depending on your poor size, the temperature of the makeup, and other factors.
Non-comedogenic foundation or makeup cannot simply clog your pores altogether, so it's a much better guarantee for men who are looking for a makeup product if they have acne prone skin or large pores.
2. Skin Type
---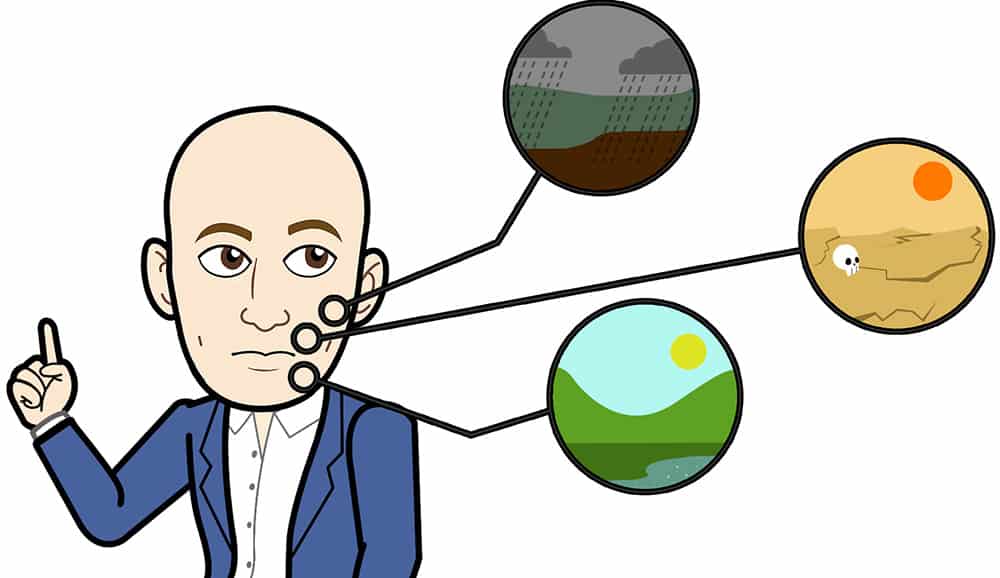 The next most crucial factor to pay attention to when selecting a foundation is your skin type.
Different skin types will react differently to the various foundation types, and some might be better for a given skin type than others.
Many men suffer from dry skin due to their outdoor work or activities, or due to genetics.
Whatever the reason, men with dry skin need to be particularly careful when it comes to applying foundation and makeup in general.
This is because makeup and foundation can both very quickly dry out your skin and cause irritation and discomfort.
It's crucial that you only pick foundation products which won't excessively dry your skin more than it already is.
You can look for certain foundations that have moisturizing components or ingredients, but your primary technique to avoid drying out your skin is to choose the liquid or cream types of foundation.
Many men have more sensitive skin than average, especially those who have acne outbreaks frequently.
This is because acne can cause the skin to blister and become inflamed or irritated.
However, men with sensitive skin can use virtually all the types of foundation available depending on their personal preference.
You may wish to avoid comedogenic foundation products if you have sensitive skin as a result of acne; in this case, you want to avoid clogging your pores as much as possible, so only get a foundation if it's rated explicitly as non-comedogenic.
Men have oily skin at a disproportionate rate when compared to women due to our hormone balances or genetics.
Oily skin can also often contribute to acne outbreaks, so avoid any comedogenic foundation products if you have excessively oily skin.
Besides this, what you want to target are foundation products that won't exacerbate your oily skin problem.
Liquid or cream foundation types can have natural oils as a part of their formula or ingredients list and may cause your skin to become even more oily than it already is.
To avoid this, use foundation products that have a low amount of moisture inherent in their formula.
This will help the foundation to dry on your skin and won't cause it to slip around or shine as a result of your natural oil levels.
Difficulties may arise if you are a man that has naturally dry and oily skin at the same time.
In this case, we'd recommend applying a moisturizer product to your skin before layering foundation on top of it.
This can help your skin retain moisture throughout the day and avoid drying out as a result of foundation application.
Many men with wrinkly skin are starting to apply foundation and other makeup types to cover aging spots or make themselves look younger.
This can be a great idea so long as they choose the right foundation type.
Men with wrinkly skin will want to avoid cream foundations as much as possible.
This is because cream foundations are thick enough to pile up in the crevices and wrinkles upon your face, which might actually make you seem older and more haggard than before.
Liquid foundation is perfectly fine since you can spread this type around a little more quickly and get it into crevices without making it "cake" or pile up.
If you're a lucky man who has normal skin, or a relatively balanced type that doesn't lean one way or the other, you can feel free to select any foundation product that you desire.
You may wish to try several different types before settling on a regular product to see which feels best on your face or which matches with your other makeup objectives.
3. Foundation Type
---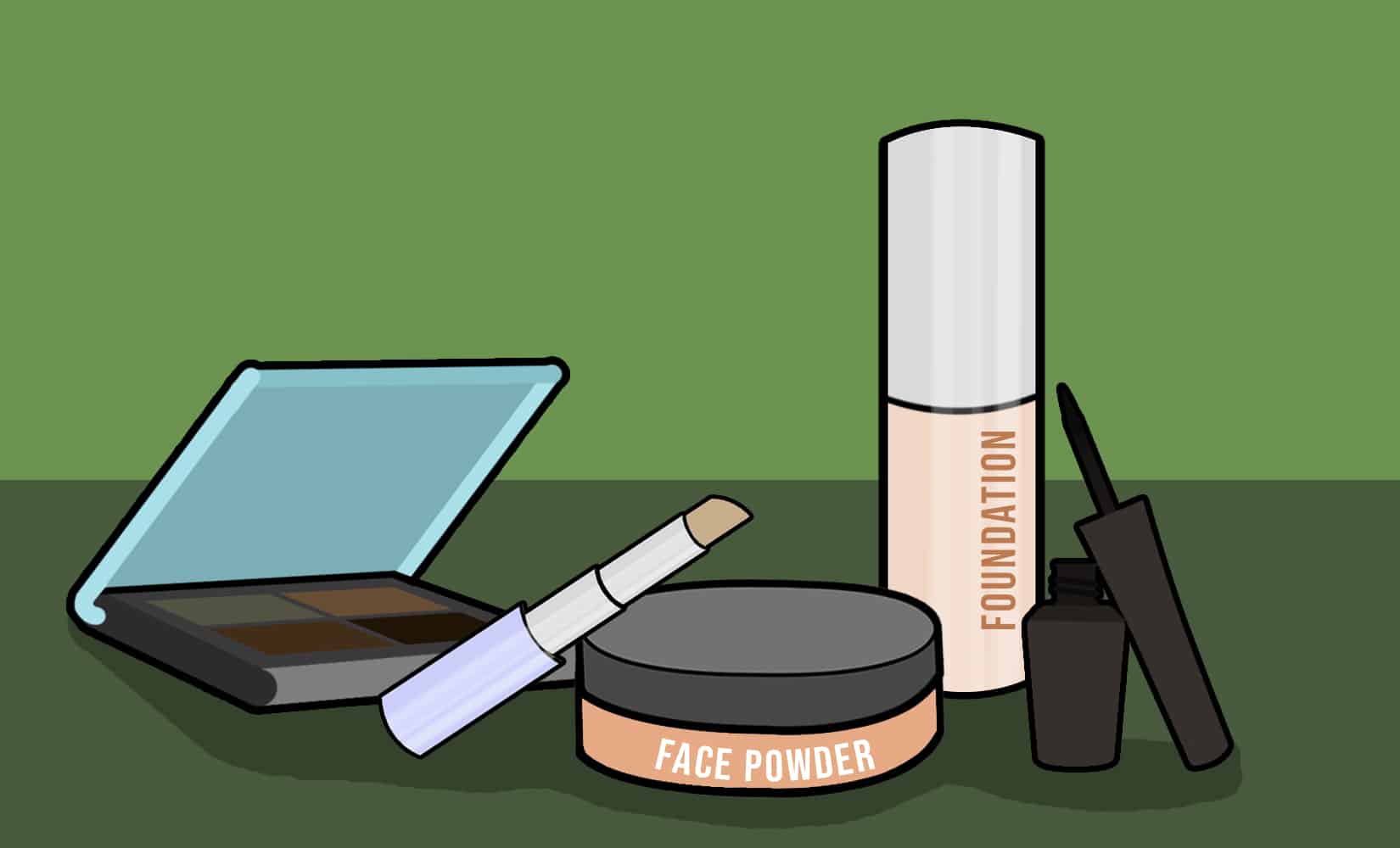 We touched on this when explaining the various skin types that you might have, but let's expand on it, so you understand the major differences between the foundation types.
Liquid foundations are thinner than any other variants and can be found in all kinds of shades.
Liquid foundations have an advantage in that they're usually quite easy to apply in precise or small amounts, making them perfect for adding small amounts of makeup to blemishes or trouble spots that you want to enhance aesthetically.
Most liquid foundations have pretty high water or oil content, meaning that they aren't likely to dry out your skin.
They may cause issues if you already have overly oily skin, however, so avoid these if you suffer from that skin type.
Gel or cream foundations are a little thicker than liquid types.
Because of this difference, their shades may appear a little "fuller" than liquid or powder types.
Gel and cream foundations usually have a high amount of natural oils, so they may feel soothing when applied.
They can often cause problems for men with oily faces, just like liquid foundations.
Stick foundations are even thicker than gel or cream types, and they usually come in a relatively portable capsule that you can easily fit into your pocket or a car container.
This makes them excellent choices when it comes to portable foundation picks.
Stick foundations may easily clog up your pores unless they are rated explicitly as non-comedogenic, so be careful if you have acne prone skin.
You can use stick foundations for applying small amounts of foundation to trouble spots without having to spread foundation across most of your face.
Finally, powder foundation is the least dense of all the types and is also the most likely to dry out your skin if you already suffer from dry skin beforehand.
We recommend using a moisturizer before applying powder foundation if this is an issue you have.
We've done a guide on the best moisturizers for men to help you out.
Due to its drying effects, powder foundation is a great pick for men with oily skin.
Once again, look for a type that is non-comedogenic if you have oily skin that also suffers from acne frequently.
Powder foundation is really great for spreading all across your face since it's easy to apply relatively evenly and coats your face with a minimum of effort.
Powder foundation is one of the most traditional types and can be found in varieties suitable for almost every skin shade or color.
4. Foundation Shades
---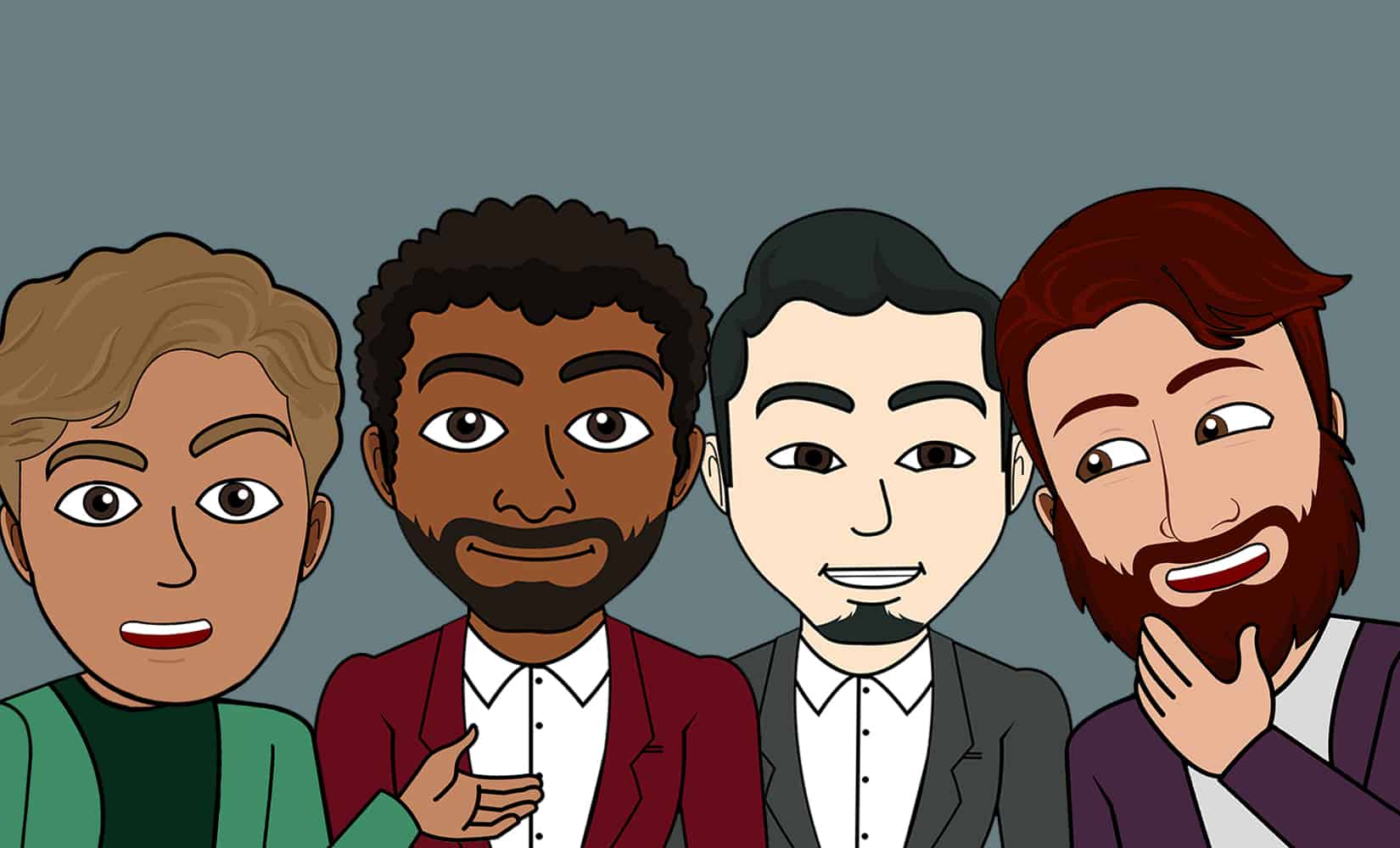 One final factor to consider when choosing the best foundation for your needs are the shades available with a given product.
Obviously, your foundation needs to match your skin undertone and overall shade in order to balance your skin tones across your face and presents an appropriate canvas for applying further makeup.
We'll explain skin undertone after we've gone through our top picks.
Just keep in mind that you'll need to pick a foundation that's right for your skin color and tone; otherwise, the makeup will look obviously artificial and ruin your attempts at a smooth, aesthetically pleasing appearance.
---
Best Foundation for Men of 2023 Reviewed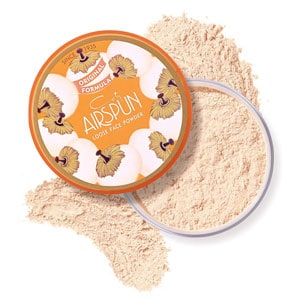 This comfortable foundation is lightweight and comes in a relatively limited skin tone range, and it can be easily used as a stabilizing coating for other makeup types.
Specs
Who Is It Best For?
This is great for men with aging lines or wrinkles, or for men who primarily need a foundation to keep other makeup in place throughout the day.
Key Features
This foundation is a gentle powder type that's ideal for hiding aging lines and wrinkles.
The powder composition is excellent, so it's not likely to crowd in between your wrinkles quickly.
Our testers reported that it felt very light when they applied it, so men with sensitive skin can take advantage of it as well.
The lightweight feel of the powder has an extra advantage in that it's comfortable enough to be easily worn all day.
You'll have no trouble keeping it on your face even if you typically hate the feeling of makeup on your skin.
It feels good enough that you can even use it as a coating atop other makeup without trouble or discomfort.
Feel free to apply some to make sure that your concealer or other makeup product remains in place even over long hours.
It's not the best for acne trouble, unfortunately, since the small size of the powder particles makes them likely to crowd into your pores.
Also, this foundation is only available in a few of the lighter skin tones, so many men will be excluded from using it.
Check out the thousands of customer reviews here on Amazon.
---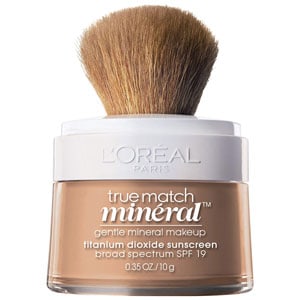 This foundation is extremely comfortable and even has mineral compounds that can boost the overall health of your facial skin.
Specs
Who Is It Best For?
It's a fantastic choice for men who have sensitive skin or for men who spend a lot of time outdoors.
Key Features
This foundation is one of the best powder picks you can make for sensitive skin.
It feels extraordinarily smooth when dabbed onto your skin.
In addition to this aspect, this foundation has titanium dioxide sunscreen built into its formula.
The SPF protection rating isn't that high, but it's a nice little bit of extra protection from the sun's rays.
This way, you won't have to rub sunscreen on your face in addition to foundation powder.
The minerals inherent in the powder also gently help to boost your skin's overall health.
This is another point in favor of using it for sensitive skin.
While we can't recommend it for acne-prone skin, if you have skin that's irritated for other reasons, this might be the perfect foundation pick for you.
However, despite these advantages, our testers found that it tended to collect on wrinkle lines, which is unusual for powder type foundations.
We wouldn't recommend this product if your primary makeup objective is hiding aging lines.
It also tends to dry out the skin consistently, so add a moisturizer beforehand or avoid this powder entirely if you already have dry skin.
Check out the thousands of customer reviews here on Amazon.
---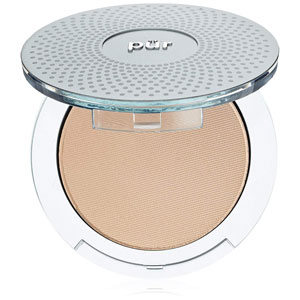 This foundation powder has even better sunscreen protection than the last, and it isn't likely to dry out your skin.
Specs
Who Is It Best For?
This is great for men who have dry skin that tends to suffer beneath the sun's rays, or for men who want to fight off some minor signs of aging.
Key Features
This foundation is another powder type that's got several minerals mixed in that can provide you with some excellent skin health benefits and a flawless aesthetic finish.
It's hydrating, so it is less likely to dry out your skin excessively, and it has an SPF rating of 15, putting it on par with some typical sunscreen lotions.
We really like foundations that include sunscreen protection since it's one less thing you need to put on your skin before going outside for the day.
Some of the minerals included are natural botanicals and vitamin A, both of which help your skin fight off the signs of aging and reduce dark spots.
This makes this foundation one of the best picks you can choose in terms of diminishing wrinkles and other signs of aging.
There's a pretty decent skin tone range that you can choose from, although it doesn't quite reach to the darker end of the spectrum.
It's also a bit pricey when compared to other foundations, although we wouldn't call it truly "expensive".
It's pretty gentle when applied, so men with sensitive skin can feel free to choose this option as well.
The biggest downside is that it tends to collect in your pores and may exacerbate acne issues if you already are prone to outbreaks.
In fact, due to the presence of so many minerals, it's one of the worst choices you can make if you suffer from acne.
We recommend avoiding this foundation for a different choice if acne is something you struggle with.
Check out the hundreds of customer reviews here on Amazon.
---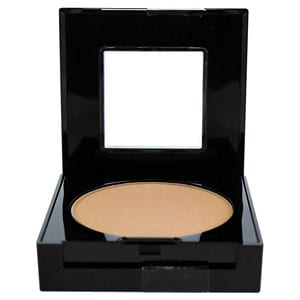 This foundation easily tackles oily skin and makes your pores look smaller than they really are.
Specs
Who Is It Best For?
This is great for men who have excessively oily skin and who'd prefer that their foundation lasts throughout the majority of the day.
Key Features
This foundation is another powder makeup that can visibly reduce the look of your pores; this makes it a great option if you're a man that naturally has wider or larger pores than normal.
Due to this aspect, we highly recommend this foundation for men with excessively oily skin.
The powder foundation will already dry up some of the excess oil and isn't likely to slip off over the course of the day.
The fact that it reduces the size of your pores also helps reduce face oil generation over time.
It lasts for a really long time, too: up to 16 hours depending on your skin oil level and climate.
It also comes in some of the widest range of colors we've seen in a foundation so far, so men with virtually any skin tone to make use of this powder.
The downside is that, even though it shrinks the size of your pores in general, it's still quite capable of getting in there and clogging them up as you rub it into your skin.
Therefore, we can't recommend this foundation if you already suffer from acne outbreaks frequently.
Overall, it's still a really great foundation and comes in a small case with a little mirror so that you can apply the foundation on the go without the need for a traditional bathroom.
Check out the hundreds of customer reviews here on Amazon.
---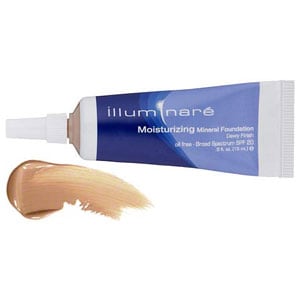 This cream foundation has excellent sun protection and is adept at moisturizing your skin; it feels soothing and comfortable once applied.
Specs
Who Is It Best For?
This foundation is excellent for men who spend a lot of time in the sun and whose skin tends to dry out beneath the constant effect of the sun's rays.
Key Features
This foundation is a cream type, so it's not quite as thin as a liquid.
Right off the bat, we won't recommend this one for wrinkles due to cream foundations typically collecting in the negative spaces between wrinkles on the face.
We would definitely recommend it for dry skin or sensitive skin, however.
This is because the water included in the cream formula will help to moisturize your skin and prevent it from drying out.
It feels really smooth and soothing when applied; men with sensitive skin have nothing to fear from this foundation.
Besides, it can provide you with sun protection up to the SPF rating of 20.
This puts it on par with many typical sunscreens, so it's a great choice if you live in a sunny climate or work outdoors often.
Our testers found that although it was soothing when applied, it also felt relatively thick.
This gives it some pore-clogging capability so it might make an acne issue worse.
Also, it's a little pricey, and there are only two light color tones to choose from.
This minimizes the number of men that might take advantage of its soothing properties.
Check out the hundreds of customer reviews here on Amazon.
---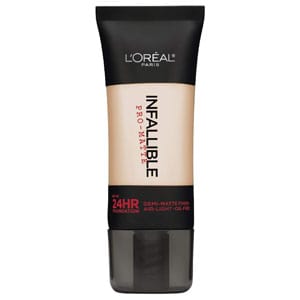 This liquid foundation comes in a wide variety of potential tones and keeps your skin hydrated throughout the entirety of the day.
Specs
Who Is It Best For?
This is perfect for men with abnormally dry skin of any color.
Key Features
This liquid foundation is much thinner than the product we looked at above.
It's very lightweight, and you can purchase it in a vast range of skin tones, making it ideal for men with pale to dark skin.
Once applied, the foundation appears with a matte finish, so you don't have to worry about your face looking shiny or oily so long as you have normal or dry skin.
It's great for men with dry skin due to its wet formula; there's no chance that it will dry out your skin.
Also, this is one of the longest lasting foundations we tested.
It'll last for up to 24 hours in total, although we still recommend that you wash the makeup off at the end of your day so that your pores aren't abnormally irritated.
The biggest downside when it comes to this foundation is its tendency to exacerbate oily skin issues.
Our testers found that, if you have oily skin already, this foundation is likely to make your face even shinier and more slippery than before.
Avoid this foundation at all costs if you already have oily skin.
Check out the thousands of customer reviews here on Amazon.
---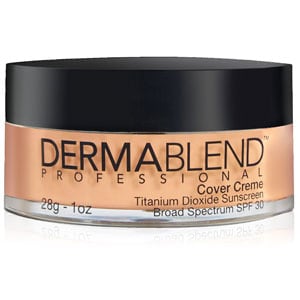 This cream foundation has one of the highest SPF ratings you'll find in a foundation product and can hydrate your skin effectively; it also doesn't clog your pores.
Specs
Who Is It Best For?
This is a great choice for men with dry or sensitive skin of any skin tone, and it's particularly excellent for men who tend to suffer from acne.
Key Features
This foundation is another cream type that can protect you with a mineral sunscreen mixed into the product.
This sunscreen is tested for an SPF rating of 30, which is a little higher than many commercial sunscreen products.
It's one of the best foundation picks in terms of sun protection, so we'd recommend it for men in sunny climates.
Also, this foundation is one of the only non-comedogenic picks that you can find on the market.
Although cream foundations are often potentially pore-clogging, this product's formula has been optimized for use with skin that frequently suffers from acne.
It's also perfect for hydrating your skin, so men who have dry faces should experience no discomfort when applying this foundation.
It'll keep your skin hydrated all throughout the day, which is another point in its favor.
The foundation also lasts for several hours beyond the typical workday.
It also comes in a wide range of possible skin tones, so feel free to pick this up no matter what your skin tone is.
Overall, the most significant negative point for this foundation is its asking price, which is easily one of the highest we've seen in our search for the best foundation for men.
We still recommend it if you want one of the highest quality foundations on the market.
There's something to be said about spending a little more money for the utmost possible quality.
Check out the thousands of customer reviews here on Amazon.
---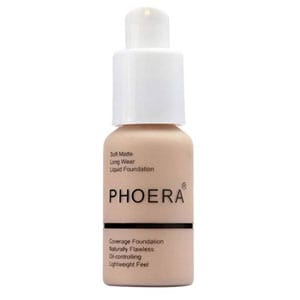 This long-lasting foundation comes in a small, travel-friendly bottle and can double as a concealer.
Specs
Who Is It Best For?
This foundation is a good pick for men who travel frequently and who might take advantage of a makeup product that can serve two purposes at once.
Key Features
This foundation is a liquid type that comes in a small applicator bottle.
We think it would be a great pick for men who like to take their makeup on the move since it's easy enough to apply this foundation back of a car or on a plane.
It lasts for up to 24 hours and gives a matte finish without adding shine to your face.
It can also double as a concealer product instead of just a foundation; you just need to add a little bit more of the formula to any given spot that you want to cover up and you should see excellent results.
It comes in a decent variety of skin tones and it's not as oily as some other liquid foundations, which often make your oil issues worse.
This is because its formula attempts to control the amount of oil on your skin.
However, we still wouldn't recommend it for men with oily skin when compared to a powder or cream foundation.
Another downside is that there isn't a whole lot of the foundation included with your purchase.
Overall, we'd still recommend it for most men.
Check out the hundreds of customer reviews here on Amazon.
---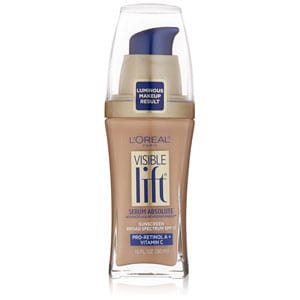 This foundation is a cream type, but it doesn't have all of the negatives usually associated with its category when it comes to aging lines and wrinkles; in fact, it helps with these issues in addition to providing a solid color cover.
Specs
Who Is It Best For?
This is great for men with wrinkly skin who want to fight the signs of aging with makeup.
Key Features
This cream foundation has only a moderate available skin tone range, so it excludes men on the darker side but is a good pick for most other tones.
It feels comfortable to apply and it's also fairly decent for keeping your skin hydrated over the course of the day.
While we normally wouldn't recommend cream foundation for men with wrinkles, this particular product has antiaging compounds as part of its formula.
This means that it's a great choice for fighting the signs of aging and smoothing wrinkle lines.
We'd recommend rubbing it in very carefully and avoiding letting it crease among your wrinkle lines to take advantage of this effect and look great at the same time.
Use only a small amount of the foundation to prevent it from caking and collecting between your wrinkles.
It comes in an easy applicator bottle that you can use to deposit a small amount onto your finger.
The biggest thing going against this foundation is its lack of skin tone choices for the darker side, and it's still not the best choice for men with oily skin.
Check out the hundreds of customer reviews here on Amazon.
---
Frequently Asked Questions about Applying Foundation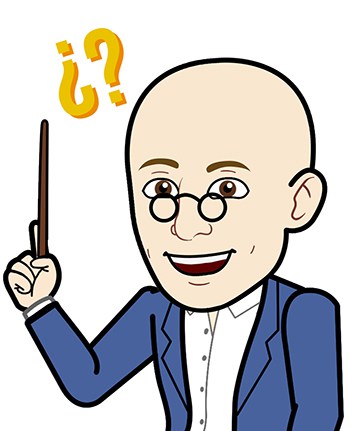 As you can see, there's plenty of possible choices when it comes to foundation products.
You just have to settle on the right one for your skin.
Now, let's go over some of the most common questions men ask concerning foundation, its coloring effects, and its application.
1. What is Skin Undertone?
We said we explain this earlier, so let's get to it.
There are basically two types of skin undertones: warm and cool.
Warm undertones work best when used with foundations that have similarly warm colors, such as yellow or green.
Cool undertones work best, on the other hand, with foundations that have similarly cool colors like white or red.
To tell what undertone your skin has, simply look at the color of your veins and try to determine an overall shade or hint of color besides the standard blue that everyone has.
If you see a hint of red, you have a cool skin undertone.
If you see a hint of yellow, then you have a warm skin undertone.
2. How do I Find my Foundation Match?
First of all, it's essential to recognize that for most men, our skin tone for our face is about a shade lighter than the skin tone for almost anywhere else on our body, such as our neck.
This means that you'll need to target a foundation color that is about one tone darker than your actual face skin tone.
By doing this, you'll match your foundation color and face color with the natural shade of your neck and present a uniform appearance.
This is a good foundation for which to apply further makeup.
Now that you have this guideline, the best way to determine the best foundation color for your skin is to simply try a few different types after you've taken a look at a skin color wheel.
You can find these across the Internet.
The truth is that most people only become experts at picking a foundation for themselves after a little bit of trial and error.
You can get in the general ballpark of the perfect foundation for you by thinking back to your skin undertone and choosing one shade darker for your foundation than the shade you believe your skin is.
It might take a few attempts, but narrowing down your foundation picks to even warm or cool undertones can drastically cut down on the number of test runs you have to get through before discovering your actual skin tone and matching foundation color.
3. What Kinds of Makeup can be Added after Foundation?
There are all kinds of makeup products that can be added after foundation; after all, foundation is primarily a tool to prep the face for further makeup alterations.
You can use concealer to hide aging spots or other skin blemishes, or use coloring makeups, such as eyebrow liner or eyeliner, to highlight your eyes and make your face more intense and focused.
You can also use blush to make your cheeks appear more colorful or mascara to enhance the look of your eyes even further.
The sky is truly the limit.
Many men and women use foundation after other makeup such as eyebrow pencil have already been applied in order to keep it settled on their face.
Foundation acts like a "cover", keeping makeup pressed into the skin even as your skin emits oils naturally throughout the day.
4. How Long Should I leave Foundation On?
Foundation can usually be relied on to last for six hours or more, and even throughout the entirety of your day if you applied a makeup primer beforehand.
Obviously, the exact length of time that you can count on the foundation lasting varies greatly depending on the precise product or your skin type.
For instance, men with oily skin will likely have to apply primer more frequently than men with other skin types since oily skin will often cause the foundation to slip off or "melt" away for the day.
Men with dry skin probably won't have this issue, but when the time comes to remove the foundation they may face a tougher time than men with oily skin.
However long your foundation product lasts, it should always come off before bed.
You don't want to leave your pores covered by foundation throughout the night since this period is critical for letting your pores breathe and regenerate.
In fact, we'd recommend cleaning your pores thoroughly after applying makeup for the day, preferably with the use of a toner or face wash product to get out as much dirt and debris as possible.
5. How Should I Wash Off Foundation?
Washing off foundation isn't too difficult.
A good idea is to use a cleanser to break the foundation up; this will also work for whatever other makeup you might have placed atop the foundation layer.
Let the cleanser lather and settle on your skin for about 30 seconds or so before washing it off.
Alternatively, you can use a little olive oil to break up most kinds of makeup.
When rubbing the makeup off, use a warm washcloth and go gently not to irritate your skin.
Moving in circles usually works better than trying to scrub the makeup off in straight lines.
After washing the makeup off, wash your face thoroughly with a face wash or toner product.
If your skin feels dry, adding a moisturizer is a great way to end the day with your face feeling refreshed and hydrated.
---
How Should I Apply Foundation?
Don't worry; plenty of men are embarrassed to ask this question since we aren't taught how to apply makeup when we're kids the same way that women are.
But applying foundation isn't that difficult.
Time needed: 5 minutes.
First, you'll definitely want to wash your face so that it's hygienic and healthy as much as possible.
It's critically important that you maintain your skin at an optimal moisture level so that it isn't dried out by the application of makeup in general, not just foundation.
We'd recommend using a facial wash or cleanser product, in addition to toner, as part of your daily facial skin care routine.
This is, of course, supposed to be supplemented with regular showering and standard good health habits.
Speaking of which, we've done great guides on the best face washes, cleansers, and toners for men.
Check them out!
Before applying foundation, wash your face and dab it dry with a soft towel.
It's important that you only dab it so that you don't irritate your skin or make your pores shrivel up, as both effects can make applying foundation more uncomfortable or less successful.
After you've dried your skin, you might consider applying a primer before putting the foundation on.
This is because primer can absorb excess oil on your skin and it can help ensure that the foundation remains firmly in place on your face over the course of your day.
Whether or not you apply primer, applying foundation correctly is somewhat dependent on the type that you purchased.
It seems obvious, but liquid foundation isn't applied the same as a powder foundation.
Powder foundation is best applied with a brush or a makeup sponge since it's easier to dust the powder equally and evenly across your skin using such a tool rather than your finger.
Your finger is only a precision tool and most of its pressure is directed to its tip.
A wider, soft surface is much better suited to spreading powdery particles evenly across the surface of your skin.
Go gently when you do this; foundation doesn't have to be pounded into your pores.
If you're using liquid or cream foundation, you can feel free to use your finger or a similar application tool to spread it evenly across your skin.
The key is to only use a small amount of the foundation product at a time and add a little bit of extra foundation only if necessary.
This will prevent you from accidentally over applying foundation to your face, which may cause a caking appearance or be a pain to thin out and get off.
Start with about a pea-sized amount of foundation and spread it across one half of your face, adding a little extra if needed.
Then do the same to the other side of your face and rub it across your skin until your skin tones are balanced and appear equal in tone and shade.
Try to eliminate any bubbles or chunky bits that might have clumped up over the course of the application.
However, it's important to note that, when spreading these types of foundation over your skin, don't move your finger or the tool in a wide arc.
Instead, move in short, steady motions and repeat until the foundation has been absorbed by your skin.
This will prevent any chance for cross streaks or smearing lines as a result of smearing the cream or liquid too intently.
Stick foundation is even easier to apply; you can use the stick itself or put a little bit on your finger and spread it the same way that you did the cream and liquid foundation types.
It's usually a little harder to overapply stick foundation, but it's still possible.
Take your time and only use the amount necessary.
When applying foundation around your eyes, be very careful and don't put foundation on the skin directly beneath your eyes, commonly dark circles under any circumstance.
It's too easy for makeup to get into your eyes and cause damage or irritation.
After this, your face should be ready to go for further makeup or ready to face the day depending on your objective.
Foundation can be a great make a product to apply all by itself if your skin tone is naturally patchy or you want to appear a little younger than you currently are.
It's totally up to you.