Men are breaking into a world of makeup, and that's a great thing!
Makeup provides tons of aesthetic benefits that aren't only useful for women.
The best makeup for men can be used to make your skin look younger and healthier or cover up any potential spots that can damage your self-confidence, like dark circles or acne outbreaks.
But many men aren't experienced enough with wearing makeup to try it, even knowing all that it can do.
Of course, no one wants to try shopping for something they have no experience with.
You might purchase the wrong product or get something totally improper for your skin tone!
That's why we put this guide together for you.
It has everything you need to learn about identifying the most common makeup types so that you can purchase the right powder or cream for your skin.
We'll go over what to look for in your ideal makeup and show you the best choices on the market today.
Ready to get started?
It's not as complicated as it looks.
Let's begin!
QUICK OVERVIEW: Best Makeup for Men
Maybelline New York Fit Me Matte + Poreless Powder Makeup

Lasts for a long time
Reduces oil buildup

VIEW ON AMAZON →

L'Oreal Paris True Match Super-Blendable Compact Makeup

Great for most skin types
Feels smooth and calm

VIEW ON AMAZON →

theBalm – Meet Matt(e) Nude Eyeshadow Palette

Comes with mirror
Easy to clean

VIEW ON AMAZON →

Milani Eye Tech Extreme Liquid Eyeliner

Made from natural ingredients
Long lasting and waterproof

VIEW ON AMAZON →

Lab Series SPF 35 BB Tinted Moisturizer

Gives energy boost
Excellent sun protection

VIEW ON AMAZON →

CC Cream for Men 7-in-1 Tinted Face Moisturizer

Fantastic variable uses
Effective at hydrating skin

VIEW ON AMAZON →

Formen Facial Concealer for Men 3-in-1

Feels great when applied
Good for covering sparse pimples

VIEW ON AMAZON →

Almay Clear Complexion Oil-Free Concealer

Affordable
Easy to apply in small amounts

VIEW ON AMAZON →
Use the table of contents below to jump to the sections most important to you.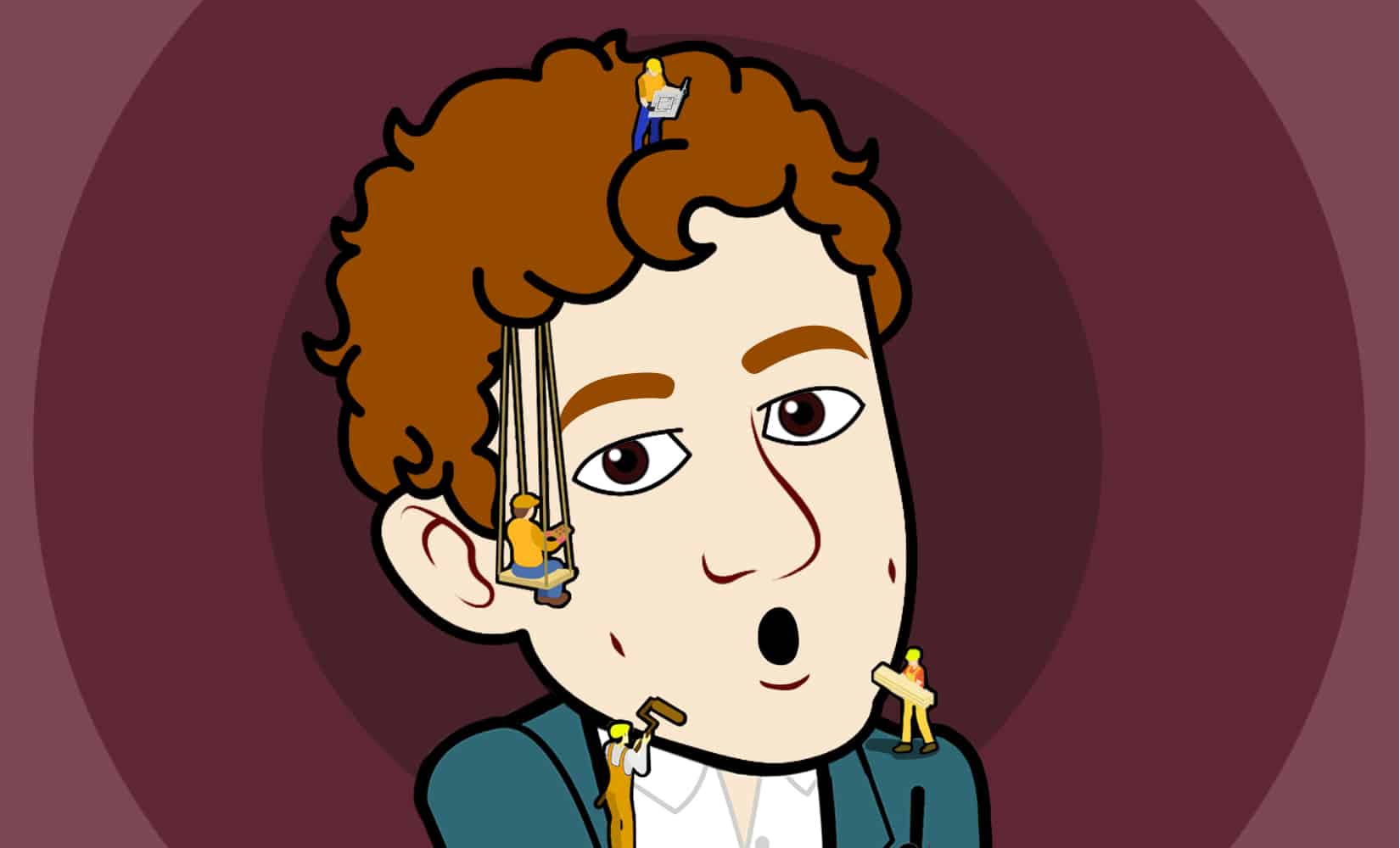 The Best Makeup for Men for 2023 Reviewed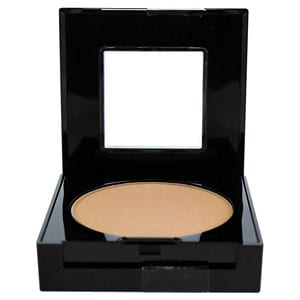 This face powder for men can work with most skin tones and comes with a convenient mirror and case for applying makeup for guys on the go.
Specs
Who Is It Best For?
This is the best makeup for men who prefer powder foundation over cream due to their skin type and who might benefit from having a mirror on hand all the time.
Key Features
This powder foundation is one of the longest-lasting you'll find; it remains firmly entrenched on your skin for up to 16 hours as opposed to the usual eight.
This allows you to go about your day without having to worry about touching up your foundation, even in humid weather or after getting water on your face.
It'll produce a matte look that finishes your skin without making it look shiny or oily.
In fact, this foundation is one of the best picks you can make if you have overly oily skin since it tends to dry out excess oil on the surface of your face.
You can build up the foundation for a thicker look or a deeper color tone, or you can go as light as necessary.
It's excellent for a covering powder if you want to ensure that your concealer stays on, too.
Men with all kinds of skin tones will be able to benefit from this foundation since you can get it in virtually every skin tone imaginable.
This makes it a great pick in terms of makeup for black men since there are more makeups with lighter tones than dark.
It comes shipped in a small case that has a tiny mirror for your convenience, so you can even apply your foundation on the go or in a car.
The one and only downside is that you only get a tiny amount of foundation with your purchase.
This means you'll likely have to buy more relatively soon if you use foundation every day.
---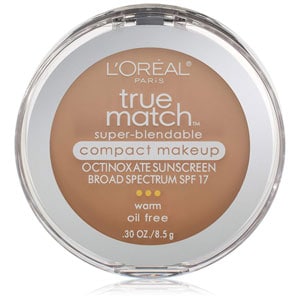 This cream foundation has a decent range of applicable skin tones and comes with an applicator, so you don't have to use your finger.
Specs
Who Is It Best For?
This is the best makeup for men who have sensitive skin but who still need to apply foundation for other makeup endeavors. It's also perfect for men with pale skin both due to its available color tones and SPF rating.
Key Features
This is a cream foundation that is the best makeup for men with dry or sensitive skin, due to its exceptional formula that doesn't have any harsh compounds included.
It also has some serious sun protection capabilities, with a sun protection factor of 17.
Even though it's a cream variety of foundation, this formula lacks any oils whatsoever, so feel free to use this even if you have overly oily skin.
It's also non-comedogenic; it won't clog your pores despite its relative thickness thanks to its ingredient list.
It contains compounds that prevent the cream from coalescing inside your pores.
Men with acne should be able to use this foundation without any issue.
It also comes with a mirror and applicator inside its case.
The applicator is a great way to spread the foundation across your skin without causing streaking or caking, which is sometimes unavoidable if you use your finger.
This foundation has a decent color range, although men on the darker side of the spectrum won't be serviced by this product.
It's also a little expensive depending on the exact tone you choose, so this will be more affordable for some men but too expensive for others.
---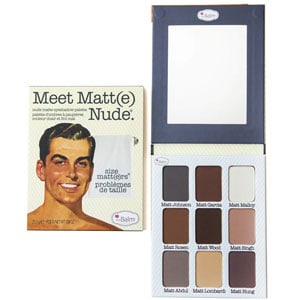 This eyeshadow for men collection brings plenty of variety to your bathroom and comes with a built-in mirror for portable application.
Specs
Who Is It Best For?
The best makeup for men who are just starting out with eyeshadow experimentation and who don't know which color tone would be best for their face.
Key Features
This eyeshadow comes with a mirror and holds nine different colors within its palette.
You don't choose one color to stick with but instead purchase the entire collection that ranges from pure white to almost totally black, with plenty of color variation in between.
This gives you a ton of different options to choose from when determining the best shade for your eyes.
This can be the best makeup for men just starting out using eyeshadow as a makeup product since most men aren't experienced with what looks good on their face as opposed to a model.
Using the mirror that comes with the purchase, you can try out as many combinations as you like and scrub away anything that doesn't seem like it fits.
Applying the eyeshadow is as easy as cleaning it off.
Our testers found that it felt smooth and gentle on the skin around their eyes, so even men with sensitive skin shouldn't have to worry when it comes to this product.
Unfortunately, this eyeshadow isn't non-comedogenic, but this shouldn't really be an issue since few men get acne near their eyes.
The real downside is that it's rather pricey, although you can't deny the overall value of the eyeshadow has with its variable colors.
It just might be a little too expensive for men who already know what shade of eyeshadow they prefer and don't need all the extras.
---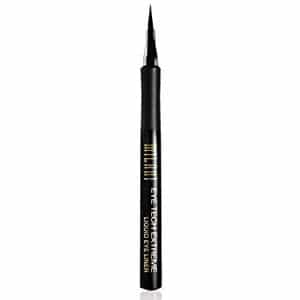 This eyeliner pen for men's eyes, or men's pen, provides sharp and dark highlights for the edges of your eyelids.
Specs
Who Is It Best For?
It's ideal for men who prefer to have ultimate precision when applying eyeliner.
It's excellent for beginner makeup men for this reason, as well.
Key Features
This is an eyeliner pen that uses a liquid gel.
This is ideal for many men since you can more easily control how thick or thin the makeup is around your eyelids.
You can choose between two different shades of black.
The regular black is intense, and the black vinyl shade is a little lighter, so it'll be optimal for gentler looks.
The tip of the pen is extremely narrow, which is much better than the alternative of a fat pen tip.
It's much easier to control just how thick or thin you want your lines to be with a pen tip of this size.
Making wider marks is easy enough, too, since the liquid formula can be spread with a flick of your fingers.
The eyeliner is built to last, too.
It's totally waterproof and transfer-proof, so you can feel secure going to a party or going out in humid weather without having to worry about the eyeliner starting to meltdown into your eyes.
This natural makeup for men is made from all-natural and vegan materials as well.
There are no synthetic compounds or chemicals to find here.
Instead, there's a little citric acid included to prevent the eyeliner from clogging up or smearing in unappealing ways.
You only get 0.03 fl oz in your purchase, but most men won't wear eyeliner every day. Even if they do, you don't normally use that much for each application.
---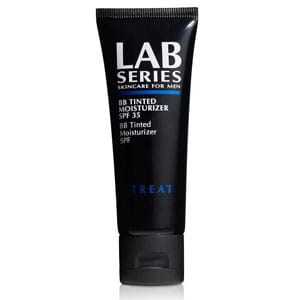 This moisturizer/coloring combo is exceptional for hydrating your skin and providing some light color correction, as well as providing a minor energy boost due to a unique ingredient.
Specs
Who Is It Best For?
This is the best makeup for men who could use a little help fighting dark spots through concealment and moisturizing.
Key Features
This tinted moisturizer has an SPF rating of 35.
This automatically puts it at a higher sun protection rating than many other traditional sunscreen products devoted explicitly to shielding your skin from the sun.
You don't have to worry about skin cancer as long as this is on your face!
It's also quite excellent for hydrating your skin.
It has several essential acids and moisturizing compounds as part of its formula to trap water within your skin and prevent it from evaporating even in dry climates.
There's also a little bit of caffeine included with the ingredients list.
This will give you a slight energy boost once it's been absorbed by your skin.
Besides, caffeine is a mild anti-inflammatory agent, so it'll reduce the incidence of dark aging spots or dark circles beneath your eyes.
The color from the tinting agent included with this product can be made to work with skin tones ranging from light to tan depending on how much of the product you put on your finger.
That said, men with darker skin tones are unfortunately not going to get much out of this pick.
One other downside is the high asking price, especially since you get a small number of ounces with your purchase.
Still, so long as your skin tone can work with the color on offer, this is one of the best-tinted moisturizers you can get in terms of sheer quality.
---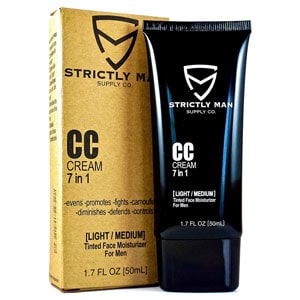 This tinted moisturizer is one of the only products that can protect you from all types of solar radiation instead of just one, and it's good at hydrating your skin as well.
Specs
Who Is It Best For?
This is best for men with pale skin who could use moisturization and exceptional sun protection in the same product.
Key Features
This tinted moisturizer has an SPF rating of about 15, so it's not quite as effective at blocking UVB rays from the sun as the last pick.
However, this cream contains zinc oxide as one of its ingredients.
This allows it to block UVA rays, which is a much rarer capability and isn't even seen in some dedicated sunscreen products.
This means that it will still do an excellent job at defending your skin from sun damage.
Just like the previous moisturizer, this pick is fantastic for keeping moisture within your skin cells.
If you have overly dry skin, this is a great choice for touching up your skin color and ensuring that your skin will remain soft and hydrated throughout the day.
It even has a few minor compounds that are great for fighting small wrinkly lines and other signs of aging.
The skin colors that can benefit from this product are unfortunately limited to those around a light or medium range of the spectrum.
However, this pick is a lot more affordable than the previous option
It's one of the best all-around makeup products you can find.
It does almost everything; it balances your skin tone, moisturizes your skin, fights the signs of aging, and is even gentle enough that men with sensitive skin don't have to worry at all.
It's also non-comedogenic, so men with acne-prone skin can feel certain about using this makeup.
---
This cream concealer is one of the fuel makeups designed for men as opposed to women and feels gentle and non-irritating when applied to the skin.
Specs
Who Is It Best For?
This is the best makeup for men who are primarily concerned with skin sensitivity or who only have a few errant pimples that they'd like to cover up.
Key Features
This concealer is a cream type that offers three different colors within its pie-slice case.
You can choose between pale, fair, or tan depending on your preference.
This does leave out men with darker skin, but it's still a decent range for many other skin tones and it allows men who are just starting out on their makeup journey to experiment with different shades until they get the right one.
This concealer does use a fair amount of natural oils, which is almost a given since it's a cream type.
This does mean that we wouldn't recommend it for men with overly oily skin.
At the same time, our testers reported that it's one of the best picks for men with dry or sensitive skin since the cream lathers gently onto your pores and helps keep moisture within your skin cells.
Its thickness has another benefit in that it's great for covering acne spots.
However, this cream is not non-comedogenic, so we'd only recommend it for covering up the occasional pimple or other signs of acne.
If you suffer from acne frequently, you should avoid this concealer in favor of something non-comedogenic.
The concealer is also great for removing redness or covering up dark circles beneath your eyes.
Although it's a little pricey, it's also one of the only concealers you'll find specially designed for male skin and marketed to men instead of women.
That alone might be interesting enough for some folks.
---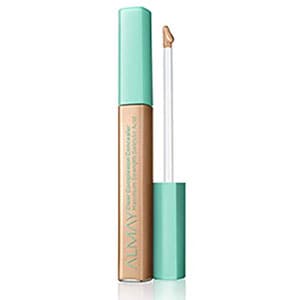 This liquid concealer has enough acidic components to keep your pores unclogged, but also has balancing soothing elements included in its formula that lets it work for sensitive skin types as well.
Specs
Who Is It Best For?
It's the best makeup for men with sensitive skin primarily as a result of acne since this pick can help with both problems at the same time.
Key Features
This concealer is a liquid variety and is non-comedogenic, in contrast to our pick above.
That means it's definitely a go-to option if you need concealer but suffer from acne frequently.
It doesn't clog your pores since it's relatively thin and is applied primarily with a narrow stick tool that comes with your purchase and is embedded within the cap.
You can easily spot-check little blemishes without having to go overboard and apply tons of concealer at once.
It's made with a mineral complex that helps to absorb excess oil.
In addition, salicylic acid is present to diminish oils even further.
This will reduce the likelihood of you getting a shiny finish when using this concealer and can even help you reduce the incidence of acne outbreaks across your face.
Even with all of these harsh components, men with sensitive skin don't need to worry.
The formula includes chamomile and aloe vera, both of which are excellent for soothing the skin and reducing inflammation.
Aloe vera will also help maintain your skin's moisture level, although our testers hesitate to call this specifically meant for men with dry skin.
It's super affordable and comes in three shades: light, pale, or medium.
This doesn't do much for darker skin tones, unfortunately.
Things to Consider when Buying the Best Makeup for Men
After learning about the best makeup for men, let's go over the key things you need to understand to determine the best choice for your face.
Not all men's makeup products are perfect for all skin types, and not all makeup is meant for the same goal.
1. Type of Makeup
---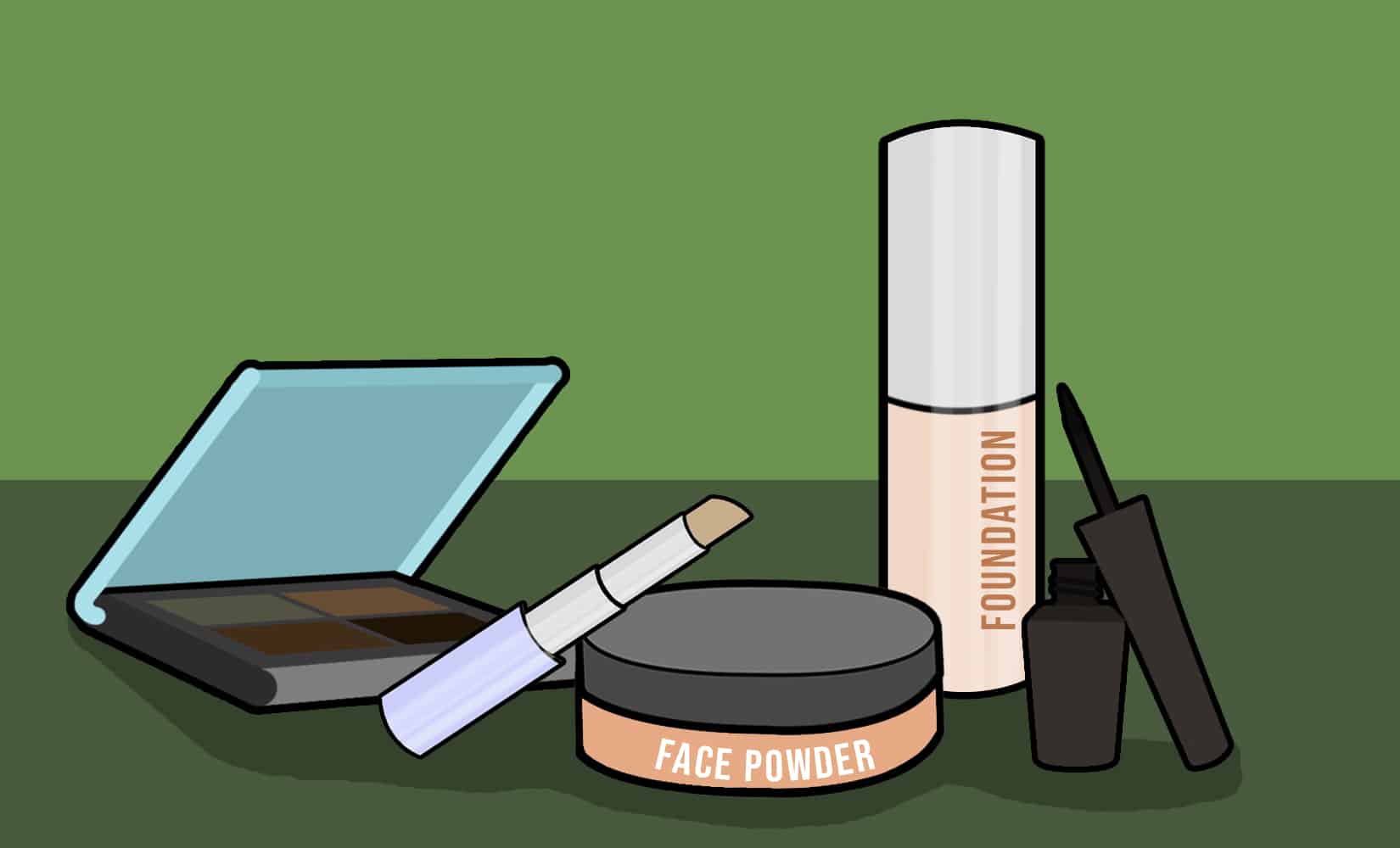 The most apparent factor when choosing the best makeup for men is the makeup type.
For instance, you wouldn't want to use a concealer when you're trying to even out your face's skin tone, right?
Let's go over the main types represented in our picks for ultimate understanding.
Foundation or face powder is often the first product applied regardless of your ultimate goal.
This is because the foundation is a type of makeup that specializes in balancing your skin tone across your face's total surface area.
It does this by making it match more closely to the skin on your neck and body, which is usually one shade darker than the skin on your face.
Foundation comes in several different types: gel or cream, stick, liquid, or powder, also called face powder.
Each of these types is better for different skin types, too, so you'll want to pay attention to the exact viscosity and thickness of your foundation product, so you don't accidentally pick one that doesn't work with your skin's natural conditions.
In addition to balancing your skin tone, a foundation can be used to help keep other makeup products on your face for longer throughout the day, or prevent them from slipping off as a result of rainy weather, sweat, or naturally oily skin.
Therefore, the foundation has a place in everyone's makeup routine as a staple product.
Read our guide to the best foundations for men to learn more.
Concealer is another best makeup for men who are starting of.
If you are wondering what is concealer used for in makeup or you want to purchase the best concealer for acne or just a good concealer for dark spots, keep reading.
Most men with makeup wear cover-up makeups like acne cover-ups and body concealers.
It's usually quite discrete and for a good reason; it's designed to cover up fine lines, blemishes, aging spots, wrinkles, or acne and make your face look healthier and younger as a result.
Because of this, you'll usually try to find a concealer product that matches your ideal skin tone once a foundation has been applied.
When it comes to men's makeup and men's concealers, you must be 100% sure of what you're buying before you purchase a drugstore concealer for the very first time.
Concealer also comes in several different types, such as gel, powder, or liquid. Like foundation, these variations are best suited for different skin types.
We'll explain which skin types match best with each makeup variety further below.
Eyeshadow is the best makeup for men who want to improve their eyes' profile and make them appear more intense or focused.
It can give you the illusion of having a heavier brow, which is an intensely masculine feature that many women find attractive.
Besides, a little bit of eyeshadow can also reduce sagginess or cover up dark circles beneath your eyes from inflammation or a lack of sleep.
The key with eyeshadow is in applying it sparingly without overdoing it.
Most men will use eyeshadow to enhance the look of their eyes rather than covering them in a darker shade of color than the rest of their skin.
Eyeshadow usually comes in powder.
Like with eyeshadow, eyeliner can improve the profile of your eyes.
It's applied directly onto your eyelids and can really make your irises "pop."
It's best used in conjunction with a little eyeshadow, and it's arguably more effective for men with lighter skin since the liner stands out more from their natural skin tone.
Eyeliner is mostly found in pen or marker types.
Finally, many men are starting to make use of a tinted moisturizer as a staple of their morning routine.
This is because tinted moisturizer combines the covering ability of concealer for men or foundation for men with moisturizing compounds that prevent their skin from drying out over time.
This can be a particularly excellent choice for men who have naturally dry skin, and other men will likely appreciate the versatility they'll get from one male makeup product.
Many tinted moisturizers also have some sunscreen effects and can protect you from skin damage from the sun's rays.
Keep in mind the overall SPF rating when looking at a potential tinted moisturizer, since higher SPF ratings will block more of the sun's rays and protect your skin even further.
Our guide on the best-tinted moisturizers for men is even better equipped to explain further.
2. Ingredients
---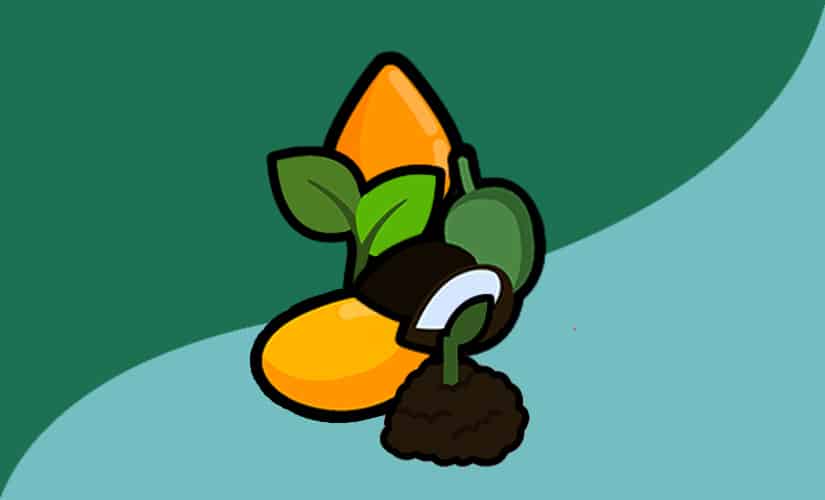 Of course, many of these men's makeup types will share some ingredients but not others.
Let's go over the most common and essential ingredients to note when looking at the formulas for the best makeup for men.
This ingredient will often be found in concealers.
It helps prevent makeup products from clogging your pores and contributes to them being classified as non-comedogenic.
We'll explain what non-comedogenic means further below.
Salicylic acid helps dissolve dirt and debris deep in your pores but can also feel somewhat harsh if you have more sensitive skin than average.
Therefore, men with sensitive skin should avoid makeup products that have salicylic acid unless it has some counteracting soothing compound like aloe vera or chamomile.
This acid doesn't dissolve dirt or debris but instead helps to trap moisture inside your skin and prevent it from drying out.
It's such an active hydrating compound that it's often the primary ingredient in facial moisturizer products.
You can often find this acid in concealers and tinted moisturizers in equal measure.
It's never a downside to having this included in your makeup, but men with overly dry skin should seek out hyaluronic acid in particular.
Antioxidants are another common ingredient in the best makeup for men.
This helps reduce the presence of free radical oxygen molecules, which prevent skin cells from regenerating and separating correctly.
Essentially, antioxidants help your skin remain healthy and young-looking.
They also tend to have some mild hydrating properties as a result of keeping your skin intact.
Look for antioxidants if you have wrinkly skin, but they're never a downside even if you have a different skin type.
Aloe vera is a common soothing component found in many lotions and in a few concealers or tinted moisturizers.
This is also never a bad thing no matter your skin type, but men with more sensitive skin than average should definitely look for aloe vera whenever they have the chance.
Another soothing compound, chamomile can be found in the best makeup for men, for example, tinted moisturizers, concealers, and even some foundation products.
This helps make your skin less inflamed or irritated and should be pursued if you have sensitive skin.
Zinc oxide is only found in tinted moisturizers when it comes to the best makeup for men.
This is because it's a mineral compound that contributes heavily to sunscreen protection.
Specifically, zinc oxide blocks UVA radiation, which is a type of sun ray that isn't usually blocked by most sunscreen products.
You can learn more about this in our guide to the best sunscreens for men.
Any tinted moisturizer that has zinc oxide in its ingredients list will be more effective at guarding your skin against sun damage than a product that lacks it.
Look for it if you have pale skin and want some heavy-duty sun protection along with your tinted moisturizer.
Finally, some best makeup for men will have natural oils, particularly those types which are in a liquid or cream form.
This is because natural oils help keep the product lubricated and gentle enough to be spread across your skin.
Natural oils also help with absorption, although they can exacerbate the issue if you have overly oily skin already.
Avoid makeup products that have natural oils if you suffer from oily skin.
One exception would be a concealer product that has natural oils and salicylic acid; in this case, the salicylic acid should be enough to prevent the oil from clogging your pores and making your problem worse.
3. Skin Type
---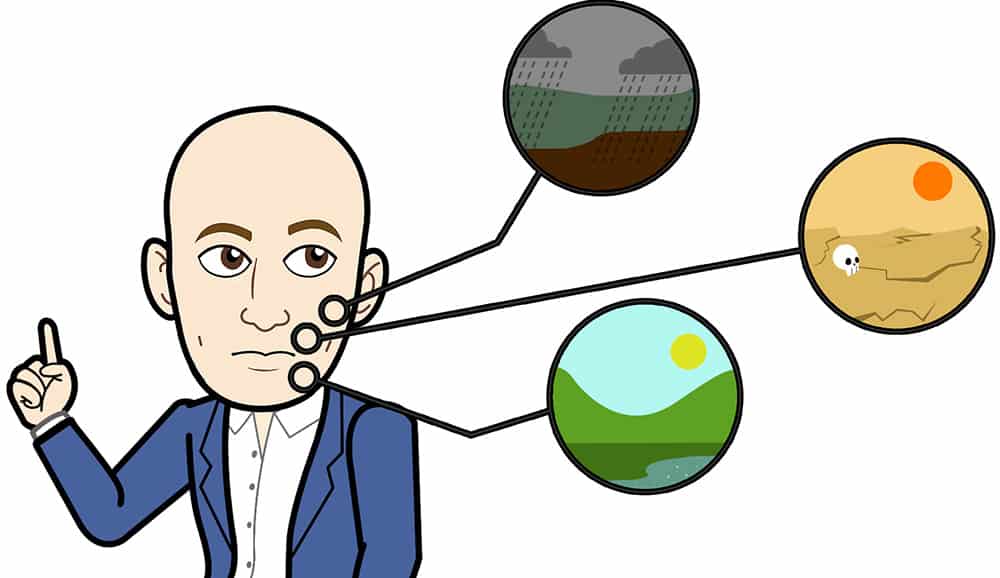 Different makeup products will be better suited for different skin types as a result of their thickness and ingredients list.
Read on and decide which skin type you best fall into to determine the best makeup for men.
Men tend to suffer greatly from dry skin as a result of genetics or outdoor occupations.
Most people also have drier skin than average during the winter months.
If you have an issue with your skin retaining moisture throughout the day, you'll need to find a makeup product that has some moisturizing compound as part of its formula.
Tinted moisturizers will be a particularly great choice for you since they combine some light makeup concealing properties with strong moisturizing action at the same time.
Men with more sensitive skin than average can still use makeup to a significant effect, but they'll definitely benefit from finding products that have soothing ingredients included in their formulas.
You should also try to find non-comedogenic products if you suffer from acne, as acne can often make the skin hurt or inflamed.
You can tell since it often turns the skin red as it spreads.
Avoid makeup products that have alcohol or harsh acidic properties.
Men suffer from oily skin far in excess when compared to women, primarily due to hormones.
Guys with makeup must know how to cover dark spots using some of the best makeup concealers.
Young men, in particular, are often hounded by so much skin oil they can't help but get acne as a result.
In this case, makeup products that have salicylic acid or which don't have a lot of natural oils are your best bet.
You should know that the best makeup for men can sometimes cause oily skin anyway just from the fact that it covers your pores.
But you can combat this by removing your makeup promptly at the end of the day and by following good skincare advice.
If you have wrinkly skin, you can definitely use the best makeup for men to help reduce the signs of aging and make your face appear younger and tighter than before.
However, you'll want to avoid makeup types that are creamy or gel-like, since these can tend to "cake" and pile up in the negative spaces between your wrinkles.
Instead, look for liquid or powder makeup types, but only if your skin is moisturized correctly beforehand.
If you're having trouble getting your skin to the right hydration level, consider applying a moisturizer before putting your makeup on in the morning.
Or use a tinted moisturizer for both benefits in one product.
Some makeups, such as certain concealers or tinted moisturizers, may also have antioxidants or other anti-aging compounds that can help your wrinkles shrink.
These are always great benefits, so prioritize these products above other ones in your search for the ideal makeup.
If you're lucky enough to have normal skin or skin that doesn't lean too far one way or the other, feel free to pick whatever best makeup for men.
Of course, makeups that have antioxidants or soothing compounds are always great, but they are not strictly necessary for your skin.
4. Non-Comedogenic
---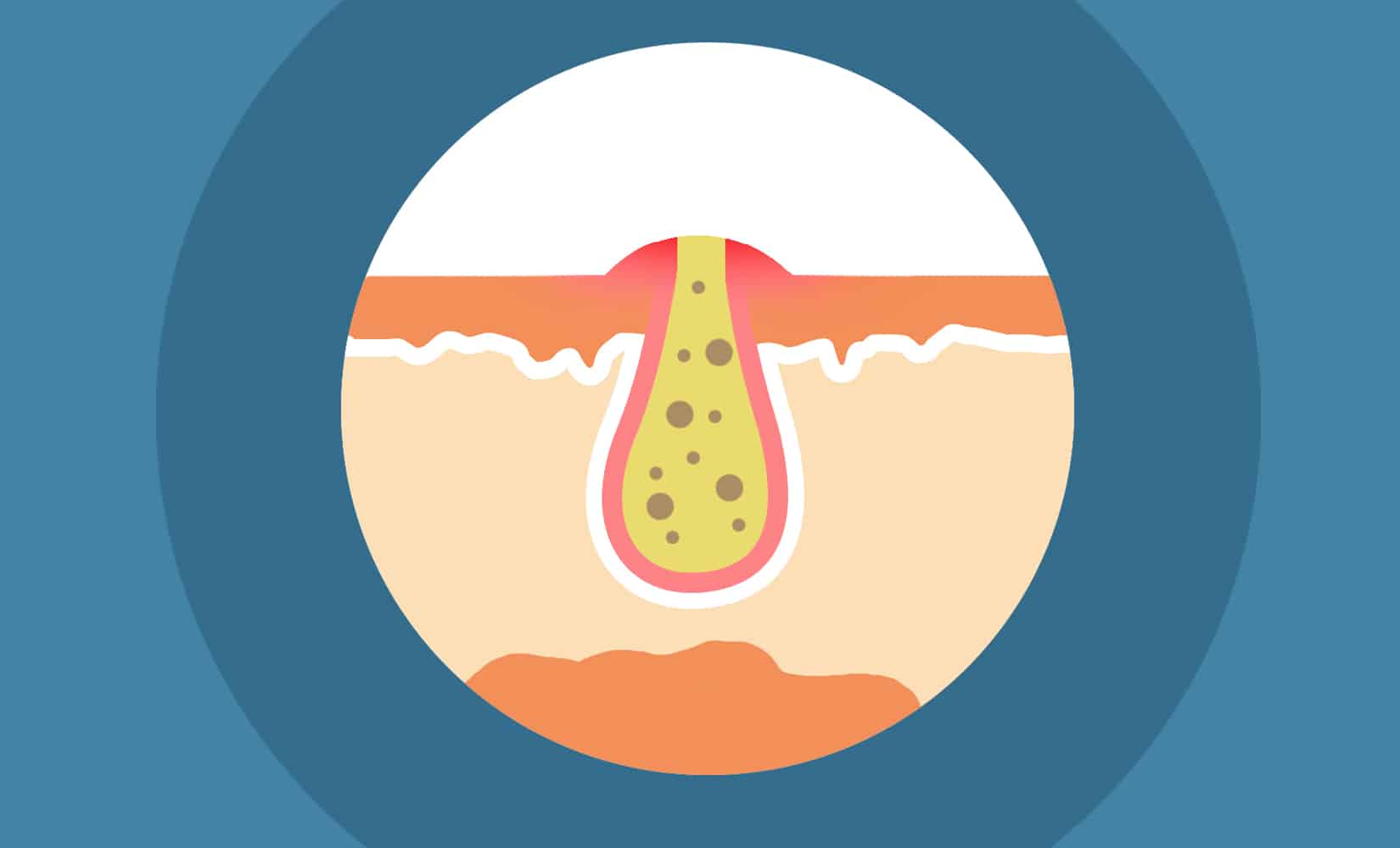 We've mentioned non-comedogenic a few times already.
But what does it mean, and how does it affect you?
Something is comedogenic if it can clog your pores when it's rubbed into your skin.
Something is non-comedogenic if it doesn't have this capacity, so if you're a man that frequently suffers from acne or overly oily skin, you should only ever get the best makeup for men that is rated explicitly as non-comedogenic.
Even if you don't have those above conditions, non-comedogenic makeup is almost always better because you must spend less time clearing your pores out when you take your makeup off at the end of the day.
Whether you are getting concealer makeup, makeup to cover dark spots, or a black eye cover-up, always ensure that you check that the product is non-comedogenic.
Also note that any product can claim that it doesn't clog pores, but only genuinely dependable picks will state that they are non-comedogenic.
4. Color (if applicable)
---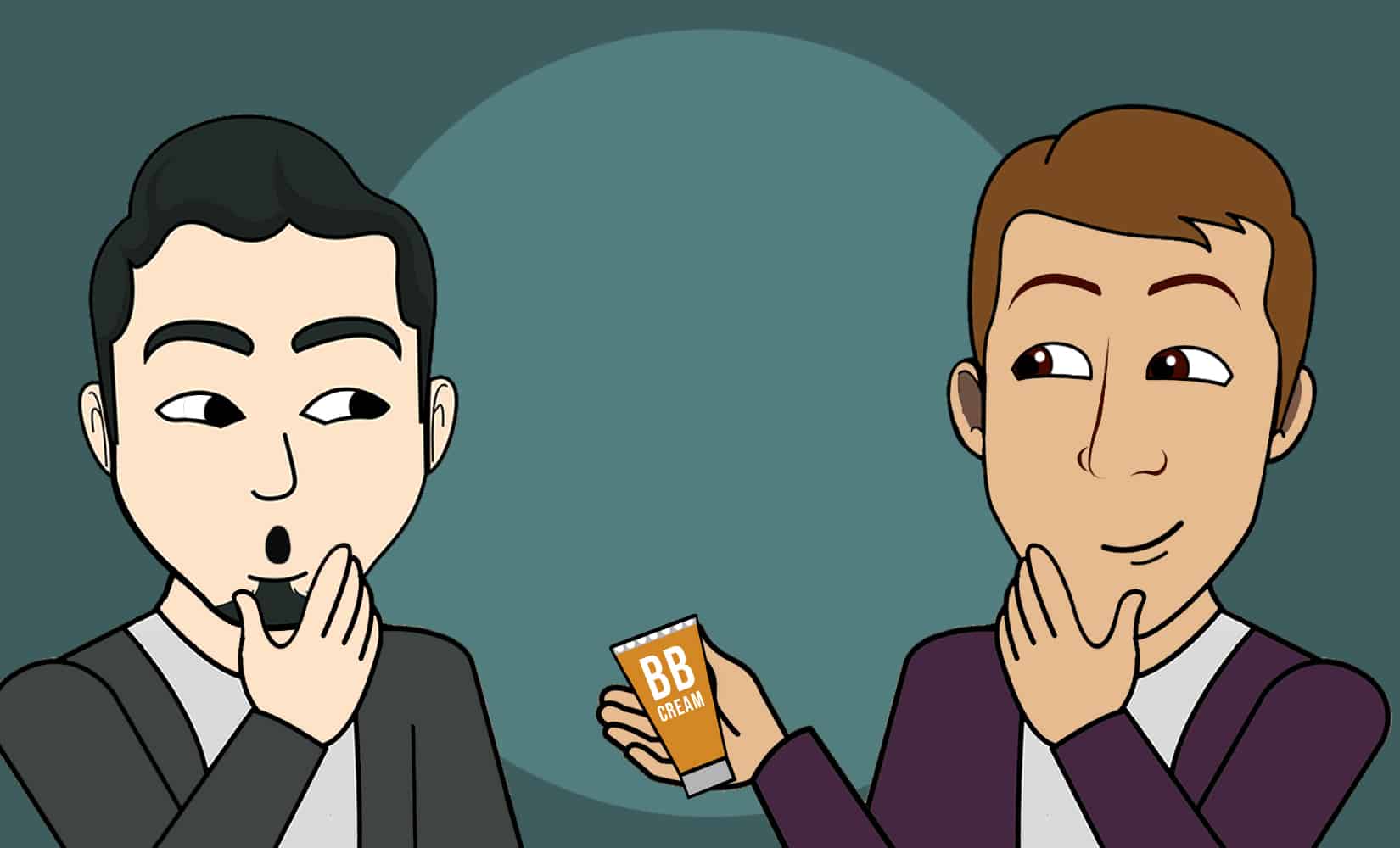 Finally, another important factor to consider when choosing the best makeup for men is color.
If your makeup has a heavy color, pay attention to this so that you match it to your ideal skin tone.
Remember that your face often has a skin tone that is approximately one shade lighter than the skin on your neck or face.
An excellent way to match colors is to try to find makeup that looks as close to the color of your neck as possible so that you'll have a consistent skin tone all the way up and down.
Certain guys' makeup products only offer themselves in a particular range, such as light to tan.
Check the available colors thoroughly before making a purchase to avoid accidentally getting stuck with the wrong shade.
---
---
Frequently Asked Questions about Makeup and Application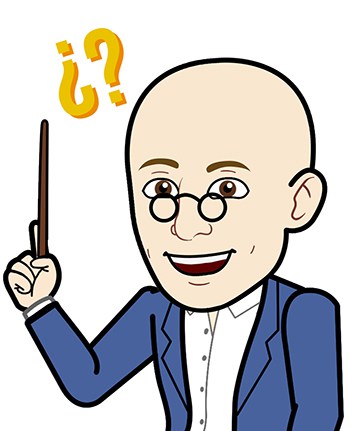 All those above makeup picks are great!
But let's explain some of the most frequently asked questions that many people have about the best makeup for men.
Don't worry if you have some of these yourself; men are often a little uneducated when it comes to makeup since we aren't taught about it as kids as women are.
1. What Kinds of Makeup can be Combined?
As a makeup man, you can combine the best makeup for men as you want, but that doesn't necessarily mean that you should.
For instance, you should always use concealer and foundation together, and foundation may be a necessary part of your routine if you ever want to apply more intense makeup.
Concealers and tinted moisturizers are often best used separately.
2. When Should I Apply Makeup?
In general, you should aim to apply makeup in the morning before you go out to face the world.
Remember, makeup isn't a skincare product but is an aesthetic addition to your skin that's primarily meant to change the way other people see you.
Because of this, the best makeup for men serves no purpose if you apply it before bed at the end of the night.
3. How Long Should Makeup Last?
This varies by makeup type and specific product, but in general, most makeups will last about the length of the workday or between six and eight hours.
The foundation will extend the makeup's lifespan by preventing your natural skin oil from washing the makeup off and making it appear "melty".
Other makeups can last for longer or even as long as 24 hours.
4. When Should Makeup Come Off?
The best makeup for men and women should always come off before bed at the very latest.
This is because nighttime is the best opportunity for your skin to be undisturbed and regenerate itself from all the minor damage and stress that it took on during the day.
Leaving makeup on your pores prevents this from happening and can lead to excessive skin dryness or oiliness.