Looking for the best bar soap for men?
Our team of experts has diligently tested every bar soap worth considering and has analyzed the results to arrive at the definitive list of the top 5 bar soaps for men that cater to every skin type.
These 5 body bar soaps are going to make your skin look, feel, and smell amazing.
We also provide you with all the essential information you need to know about the best bar soap for men, so you can make the right choice for your cleaning needs.
Use the table of contents below to jump to the sections most important to you.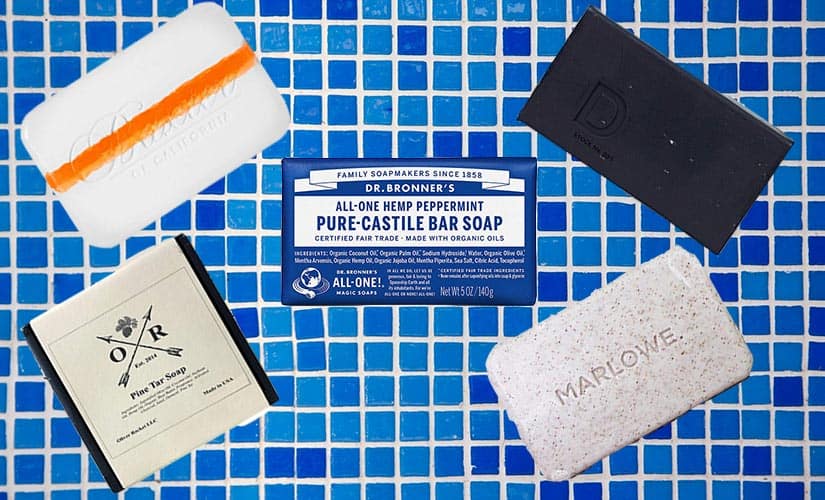 The 5 Best Bar Soaps for Men of 2023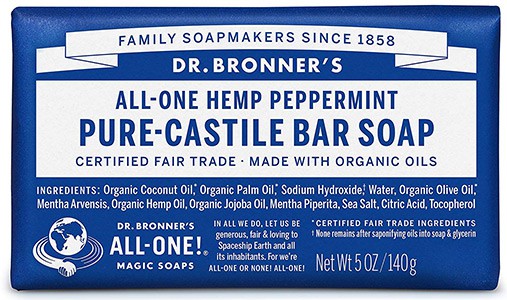 Specs
Fresh, tingly, and vibrant!
Oils of coconut, palm, and olive give it a luxurious smooth wash, and the active peppermint will make you feel more clean and awake than ever.
Plus the branding and the principles they stand by are super cool such as environmental sustainability and progressive/ethical business practices.
Loads of others soap types in their product line as well.
They also made our list of the best shaving creams for sensitive skin and best shaving gels for men.
---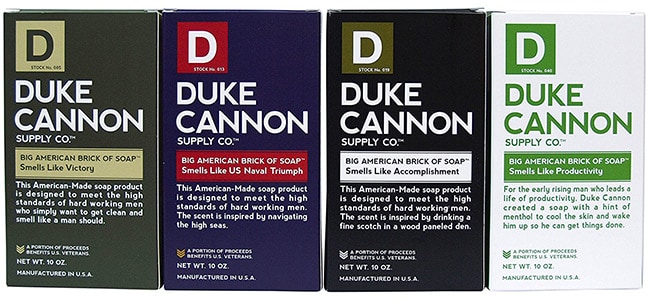 Specs
Modeled on the soap issued to GIs in the Korean War, this is a 'big ass brick of soap'.
This Duke Cannon Bar Soap does a great job at washing off that dry skin and increasing circulation for new fresh skin.
As an added bonus, a portion of the proceeds goes to supporting U.S military veterans.
---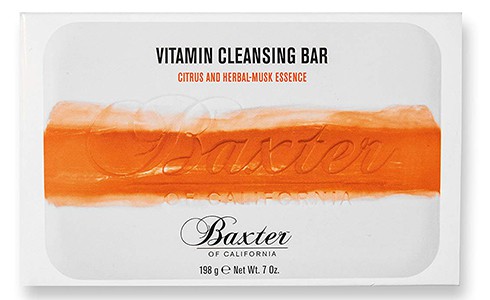 Specs
A 'GQ Grooming Award' Winner, and I'm not surprised.
Not only does this bar does a great job at removing all the excess oils from your skin, but it is also rammed full of natural moisturizers, vitamins, and oils, plus a scent that will make you want to take a bite out of the bar (again, please don't).
The lather is almost unrivaled.
If you're a body bar soap doubter, get this and open your eyes to a whole new world!
Baxter products have also made our lists of the best face cream for men and top aftershave balms.
---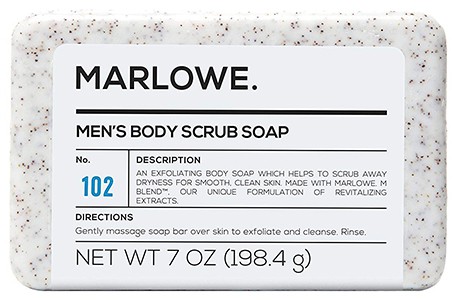 Specs
Gentle exfoliating bar soap for men, that will remove dry, dead skin without removing essential oils and moisture.
A really cool scent, and for just $8 this is an investment that will last and last!
---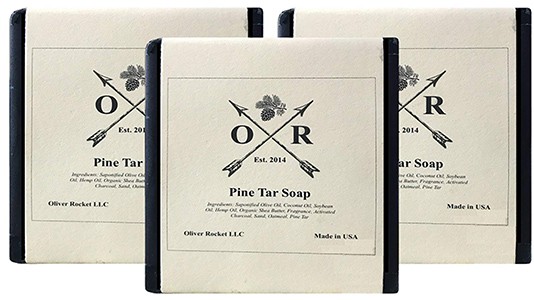 Specs
This soap is one of the best men's bar soap you could hope to buy.
Great for your face, great for your body and it's even a great beard bar soap.
It's full of high-quality moisturizing natural ingredients, like shea butter, coconut oil and soybean oil, and the pine and tar give it a truly unique scent.
---
What to Consider When Buying the Best Bar Soap for Men
1. Type of Bar Soap (Standard vs. Handcrafted vs. Artisan)
---

Broadly speaking, the best bar soap for men will fall into one of the three categories.
The more 'mass produced', off-the-shelf brands.
Be careful! A lot of these will contain more detergents and additives than soap.
But not all of them.
Just be sure to read the label and if the ingredients sound like a chemistry experiment, steer clear.
These soaps are normally milled and use vegetable oils.
You'll generally find more natural moisturizers and are generally just full of more good stuff!
These are tricky to come by.
But when you do find them they are generally from skilled and experienced craftspeople.
They'll smell so good you'll want to eat them, and in some cases, you almost could as they're made with such high-quality ingredients.
Please don't be an idiot and actually eat the best bar soap for men.
2. Your skin type
---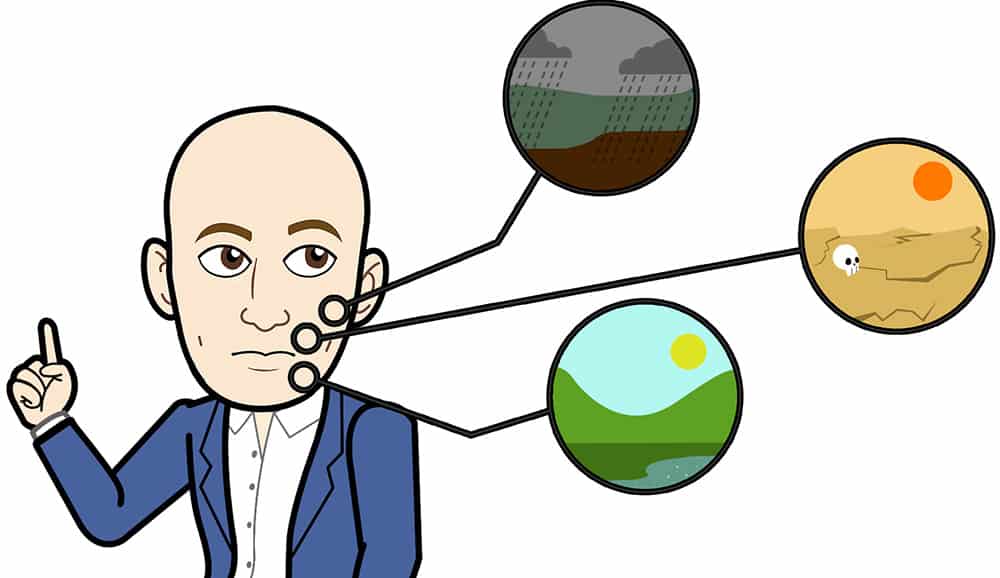 When exploring the best bar soap for men, you must consider (or learn) your skin type and color.
The best bar soap for black skin might not be the best bar soap for white skin.
You'll find a guide to skin types in our article on the best body wash for men.
But broadly speaking, they are;
Your face may glisten soon after washing.
Or you may have obvious and protruding pores.
Often feels tight and can be itchy.
So the best bar soap for men with dry skin is one with a moisturizing effect to reduce the tightness.
Prone to irritation, meaning often red and you may see a lot of blemishes and spots.
Here you'll need the best bar soap for men that do not have any aggressive ingredients.
Ideally, you will want to get the best bar soap for men that has natural ingredients such as coconut oil, shea butter, cocoa butter, dead sea mud, among others, and if at all possible, get organic products for your sensitive skin.
3. The Price
---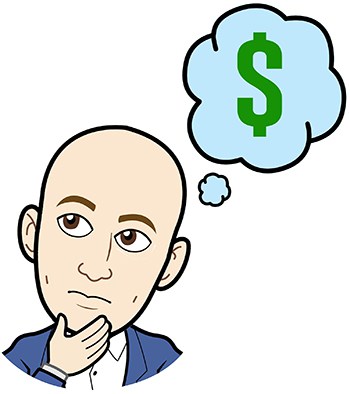 Bars of soap not worth the money? Wrong.
Compare even the very best bar soap for men with the majority of liquid body washes, and you'll start to see that they make sense financially.
Plus, there is minimal wastage compared to liquid soaps and the body bar will last you a long time.
Plus (again), the best bar soap for men is way better for the environment.
Fewer plastics in the packaging and a smaller carbon footprint to produce it.
So if you find that the best bar of soap for men is a few dollars more than you would have expected a bar of soap to be, just remind yourself that in four months' time and you're still using the long-lasting bar soap after you would have emptied the bottle of your liquid body wash.
As always, if you have any questions about the best bar soap for men, please post a comment below and we'll get back to you as soon as we can. 🙂
Different bar soaps come with different scents.
The best bar soap for men should be one with a scent that you prefer.
For instance, when you compare Harry's bar soap vs Dr. Squatch, both soaps come with very similar bar soap shapes but have different scents.
Harry's bar soap has a coconut and bergamot scent while Dr. Squatch has a pine scent.
While both scents are generally great, non of them is the best for all men out there.
Ideally, the best bar soap for men should be one with your preferred scent.
---
Prim&Prep's Two Cents on Bar Soap

You might be thinking that even the best bar of soap for men still would be no good because bars of soap are just dry blocks of hard fat that smell of cheap air fresheners?
Well, you're wrong.
The bar of soap is back. Not that it really actually went away, you just probably stopped thinking about using it.
Prim & Prep loves them. Why? For a lot of reasons.
The best bar soap for men will give a great and thorough wash.
They are super hygienic (no, honestly!).
They smell awesome.
They're easy to carry around for the gym etc.
They are way better for the environment.
They're old-school cool.
Plus they cater to every skin type.
Convenient, on-trend, hygienic, cost-efficient, smell great, look after your skin, and is great for the environment.
What is not to love about the manly bar soap?
There are so many to pick from too.
So, much like the best body wash for men, the best bar soap for men may be a bit of trial and error before you find your perfect bar of soap.
But when you do you will wonder why you ignored them for so long!
So here is the essential information you need to know about the best bar soap for men.
---
Are Bars of Soap Sanitary?

Put simply, yes.
Let's be clear.
There are bacteria on EVERYTHING.
So nothing is going to be totally free from them.
But a bar of soap gets used, you rinse it off, maybe put it back in its bag or case, and that's it.
They may have a few bacteria hanging around, but rinse off before your next use and you're golden.
Compare that to a loofah, washcloth, or a 'shower ball mesh net body puff thing'.
If you're not changing those every few days, you are basically creating the perfect environment for a bacteria orgy.
Which is a lot of fun for them, but not for you.
OK, you might not want to share the best bar soap for men with your family if someone has got a specific dermatological condition or some kind of hygiene 'situation' going on.
But you've picked out the best bar of soap for men, so keep it as yours.
But more and more, people are realizing that the bar of soap is not the germ fest people thought it was.
---
Will A Bar of Soap Dry Out Your Skin?

Again, put simply, no.
But read the label! And you should be applying lotion after each shower anyway. Trust me, it's awesome.
The best bar of soap for men is loaded with moisturizers and other stuff to leave your skin feeling nourished, namely glycerin.
So that 'tight skin' feeling you might remember when washing with soap in the past, is just that – a thing of the past!
---
Be sure to check out these surveys and vetted lists of the best products to keep your skin looking and feeling its best, along with detailed guides on selecting the best one for your specific needs.