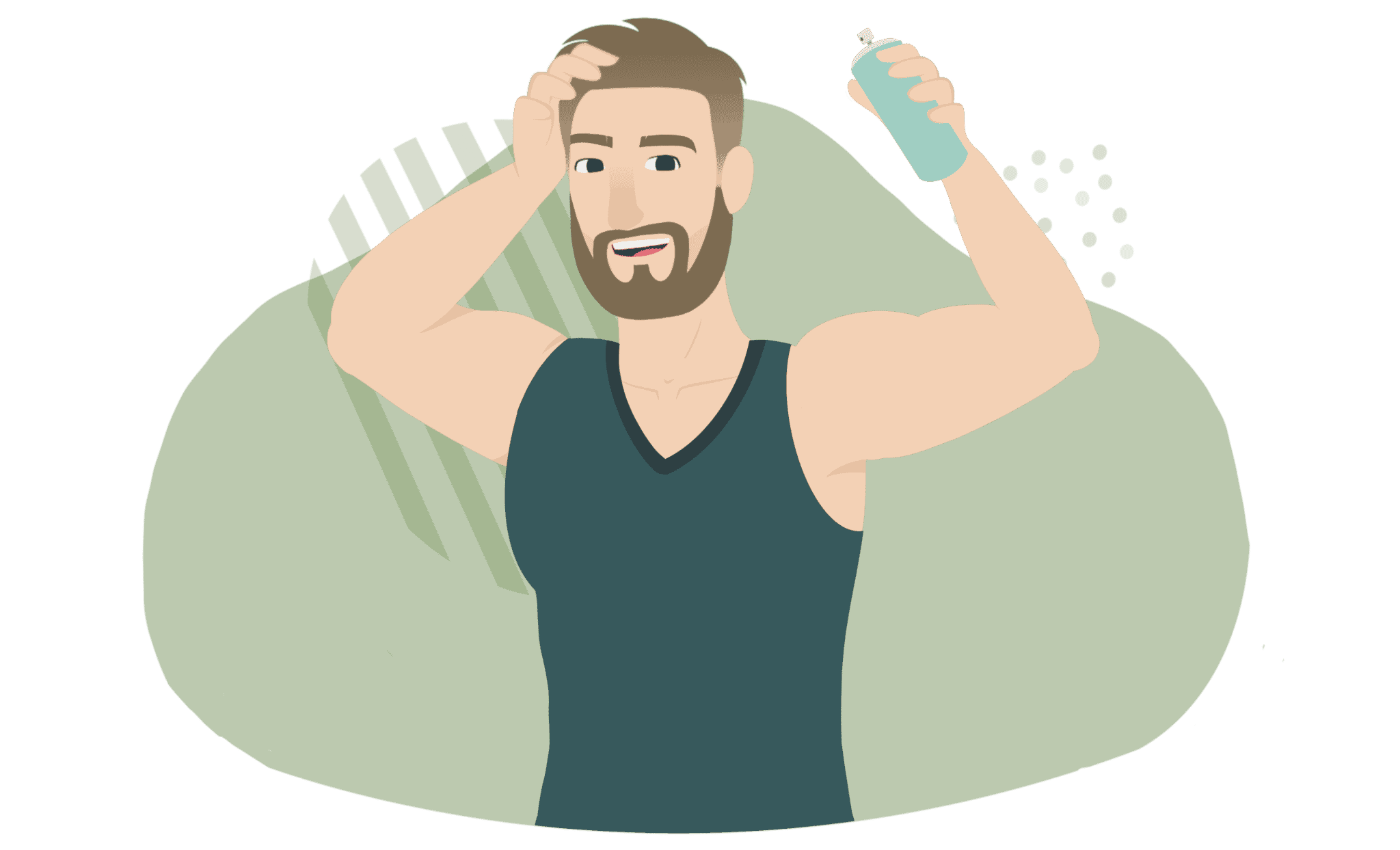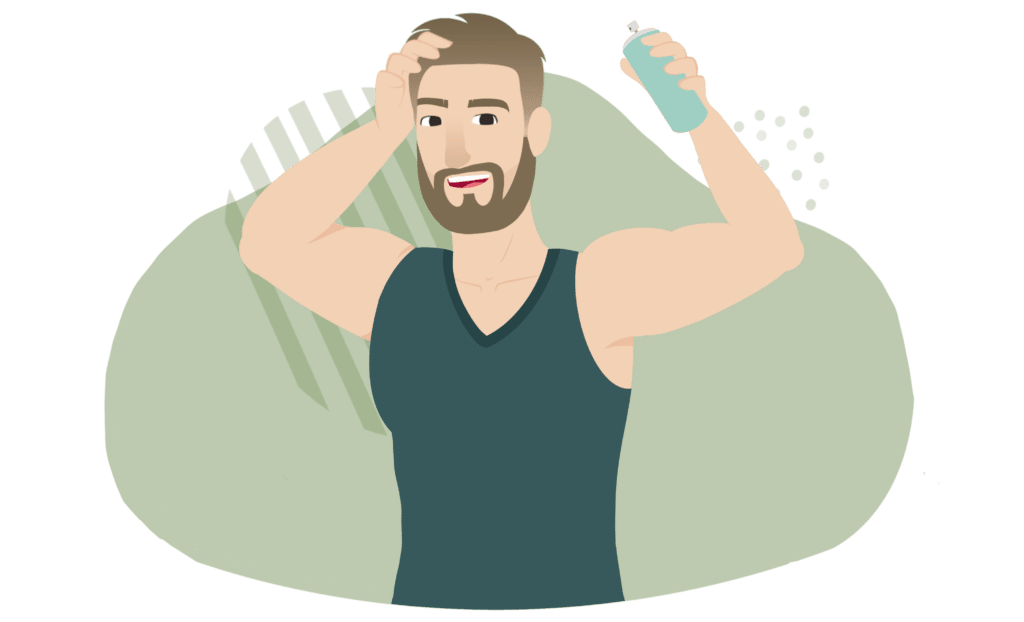 Sometimes we get so busy and have very little or no time to wash our time, but it doesn't mean we should leave it looking greasy.
With dry shampoos, you can avoid a bad hair day. Simple spray the roots, give it fluff, and you are good to go.
Dry shampoo is what you need when you don't wash your hair because it'd help absorb oil and keep your hair clean. Keep reading to discover the dry shampoo to try.
After carefully researching the different dry shampoos available and recommendations from professional hairstylists, we have come up with a list of the best dry shampoo for men in this review.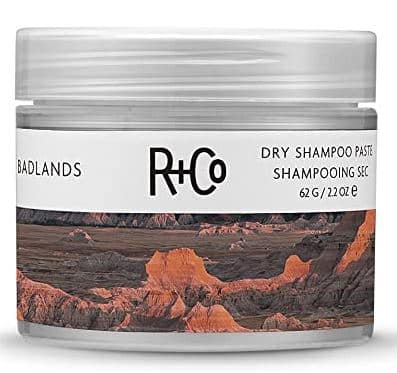 R+Co Badlands is for you if you want to have naturally clean and balance your scalp. It also nourishes the hair, repairs damage, and protects the hair against free radicals. What's more, is the bright, earthy composition that gives it a relative paradise fragrance?
R+Co Badlands Dry shampoo is perfect for absorbing oil and adding an awesome second-day texture to hair. Try this shampoo if your hair is excessively oily.
Specs
Naturally balances and cleans the scalp
Repairs damage from oxidization
Protects against free radicals
Absorbs excess oil
Softens and nourishes the hair
Who is it Best for?
R+Co Badlands dry shampoo was designed with packaging and fragrance that evoke a feeling of style or attitude. A look at the container will let you know what it's meant for, and the fragrance is also ideal for both men and women.
Try this shampoo if all you need is good hair, and you can rest assured that you'd get results within a short period.
Key Features
R+Co Badlands Dry shampoo contains coconut oil that helps emphasize thickness and effectively define the hair. The absorption of excess oil in the hair is aided by the zeolite in it. It also contains volcanic ash, which allows the shampoo to clean and naturally balance the scalp.
Other features include Argan oil that nourishes and softens the hair. It also shields the hair from harsh environmental conditions and improves manageability. The protection against free radicals is enhanced by the sunflower seed extract in the dry shampoo. These extracts also repair hair damages from oxidization.
With R+Co Badlands dry shampoo, you won't have to worry about certain chemicals like petrolatum, sulfate, paraben, and mineral oil. Its ingredients are mainly from natural products, which are ideal for the health of your hair.
Pros
Its matte finish means no buildup
Improves second-day hair texture
Effectively absorbs oil from hair
It perfectly extends the life of a blowout
Cons
It is only good for shorter hairstyles
The container is small for the price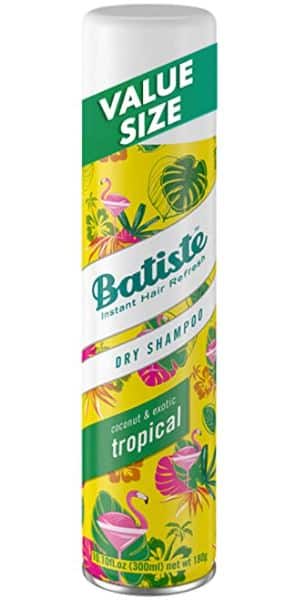 Batiste Dry Shampoo is a great option for removing excess oil from your hair and allowing your hair to breathe. With this shampoo, you don't have to worry about the beauty of your hair even after two days or more without a shower.
This shampoo will take your hair from flat to fab. Its waterless formula will not only remove excess oil but will also grease the roots and remove dirt.
Specs
Removes oil and grease to leave the hair clean
Adds body and texture to hair for a fuller appearance
Styling hair is easier and faster with this dry shampoo
Exotic fragrance
Who is it Best for?
Batiste dry shampoo is one of the best hair products you'd find in the market for men. It is ideal for guys who would like to refresh their hair instantly with a boost of texture and body.
Try Batiste dry shampoo and enjoy the exotic scent with hints of jasmine, peach, and coconut.
Key Features
This dry shampoo's main ingredients include alcohol denat, coumarin, rice starch, propane, isobutane, butane, cetrimonium chloride, and distearyldimonium chloride. Batiste dry shampoo uniquely refreshes hair by removing excess oil and greasing to breathe life into your hair.
The shampoo is also easy to apply, and styling your hair won't consume much of your time. You can give your hair a fuller appearance by spraying with this dry shampoo before and after styling it. It is worth mentioning that no water is required with this shampoo.
Pros
Removes oil for added volume and texture
An exotic fragrance with hints of jasmine, peach, and coconut
Instantly refreshes hair when used between washes
Effective absorbs grease and dirt to revitalize lifeless and dull hair
Cons
Shampoo clogging often occurs, resulting in only the package coming out and not the product itself.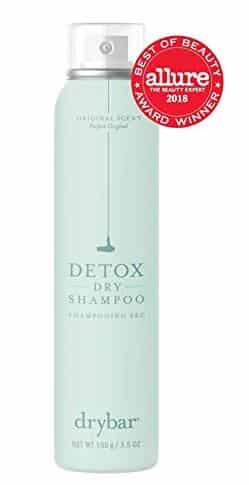 Drybar Detox dry shampoo is the solution to excessive oil and impurities in hair. What's amazing is that you no longer need to worry about not washing your hair. The shampoo will leave your hair feeling and looking clean, with a matte finish and extra volume.
With this dry shampoo, you can achieve a perfect blowout and also maintain it. Drybar Detox shampoo is what you need to keep your hair clean and shiny.
Specs
Eliminates impurities and oil
Leaves hair feeling clean and fresh
Extends the life of a blowout
Naturally blends with hair color and beard coloring.
Who is it Best for?
Drybar Detox dry shampoo is also one of the best dry shampoos for men. It is perfect for everyone who wants to create and maintain a perfect blowout. What's more, is that its scent is original, and it's perfect for men.
Key Features
Drybar detox dry shampoo is perfect for oil absorption and hair finishes. Its super-absorbent formula allows it to efficiently remove impurities and oil from the hair. The formula contains micro-fine rice powders, and it not only absorbs oil but it also absorbs odors.
Another amazing feature is the golden root extract. This extract increases hair moisture and prevents breakage or dryness. It is worth mentioning that the shampoo contains no sulfates, phthalates, or parabens.
Pros
An original fragrance with a hint of sandalwood, Madagascar vanilla, and jasmine
Ideal for a perfect blowout
Rice powders absorb odors and oils
Cons
Prone to shampoo clogging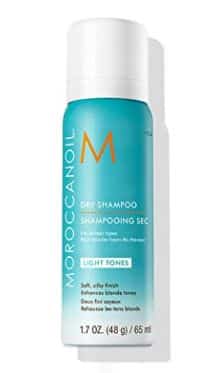 If you are looking for a dry cleansing spray to absorb oil, odor, and product buildup from your hair, the Moroccanoil dry shampoo is what you need. What's amazing is that it does not leave any dull residue behind.
Enjoy the signature Moroccanoil scent with sweet floral notes and a blend of amber aromas. Instantly refresh your hair with the Moroccanoil dry shampoo.
Specs
Addictive and memorable signature scent
Protects hair against UV damage
Fine rice starch to absorb buildup and oil
Refreshes and cleanses hair and enhances the light tone
Who is it Best for?
Moroccanoil dry shampoo is an effective cleansing spray created for light hair (blonde). Absorption of excess oil and buildup is effective with this dry shampoo for men because it contains rice starches. The signature Moroccanoil scent also makes the shampoo suitable for both men and women.
Key Features
Moroccanoil dry shampoo is a breakthrough in dry shampoo for men. It revives and refreshes light-colored hair and can be used between washes. The shampoo contains ultra-fine rice start, which is why it effectively absorbs product buildup, odor, and oil, without leaving any residue.
It is infused with argan oil, which allows it to protect the hair against UV damage. The shampoo also has violet undertones that allow it to balance brassiness.
Pros
Cleanses and refreshes hair
Absorbs oil, buildup, and odor
Cons
Only suitable for light hair
Things to Consider When Buying Dry Shampoo for Men
When buying a dry shampoo, there are so many factors to consider. Here are some of the factors to consider:
1. Ingredients
Some chemicals in shampoos are flammable, especially wet. An example is butane and propane. Most dry shampoos use these chemicals because they are stable propellants, and they evaporate quickly.
2. Hair Type
The white residue left by dry shampoos is usually hard to remove, especially on darker hair. You might need to consider this if this is a concern for you.
3. Maker and Seller
When buying a dry hair shampoo, it is important to ensure that it is coming from a trusted manufacturer and seller.
Frequently Asked Question
Here are answers to some FAQs:
Dry shampoo is perfect for oily hairs and can be used to keep hair clean and fresh. It can also be used between washings to minimize scalp greasiness.
There are different formulations in the market, but the best depends on the type of your hair. When buying a dry hair shampoo, it is best to check the ingredients and other factors mentioned above. Most importantly is to ensure that you buy from a trust manufacturer and seller.