Hi there!
If you are not quite ready to surrender to the march of time, there are several high-quality products out there to keep the gray out of your muzzle.
Not that there is anything wrong with the salt and pepper look!
If you're all about embracing your age, then by all means skip the midnight cocoa bean beard dye and let those gray hairs shine!
In this buying guide, we're going to take a look at some of the best beard dyes on the market today to help you find the right one for you and your beard color.
The following were considered during our selection process:
Is the dye made of all-natural ingredients?
Does it contain ammonia?
How many color shades does it have?
How long does it last before fading?
How easy is it to apply?
What is the cost-per-ounce of purchase?
All these and more will guide you to decide on the best beard dyes to purchase.
Let's "dye-ve" right in!
QUICK OVERVIEW: Best Beard Dyes
IMAGE
PRODUCT

Just For Men Beard Dye Brush-In Color Gel

Works very quickly
Natural product

VIEW ON AMAZON →

The Henna Guys Hair & Beard Dye

All natural ingredients
Very long lasting

VIEW ON AMAZON →

Long lasting color
Ammonia free

VIEW ON AMAZON →

Clairol Natural Instincts for Men

Works very quickly
All natural product

VIEW ON AMAZON →

Blackbeard for Men Formula X

Extremely easy to apply
Hypoallergenic

VIEW ON AMAZON →
Use the table of contents below to jump to the review guide sections most important to you.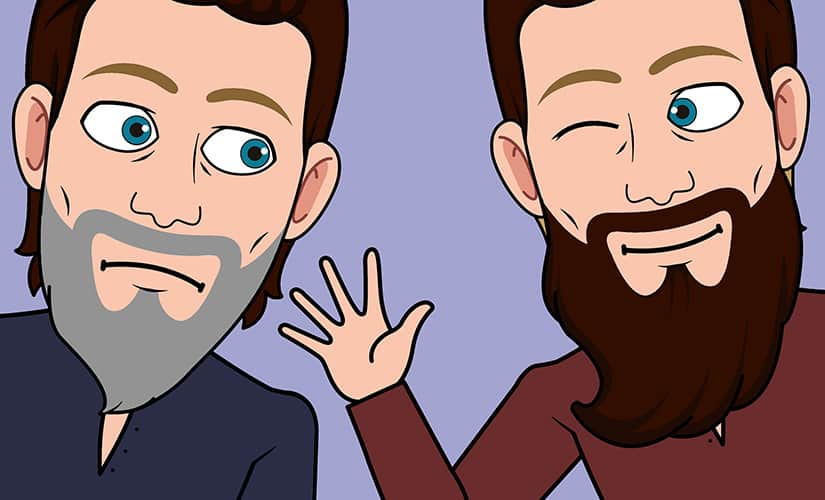 ---
The 5 Best Beard Dyes of 2023 Reviewed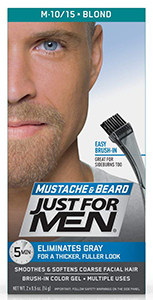 First, we have a great product from a company that needs very little introduction – Just For Men.
They are one of the most famous male hair dye producers out there, so just what is this product from this very well-trusted brand bringing to the table?
Specs
Who Is It Best For?
Men looking for an easy-to-use dye option from a company they can trust and who want to rejuvenate their gray facial hair.
Color Options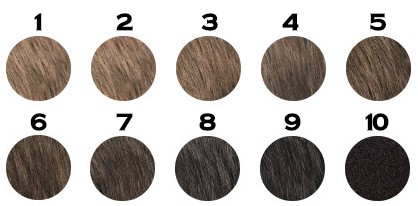 Key Features
To us, the big stand-out feature with Just for Men is the same as it has always been – ease of application.
We always expect that products from them are easy to apply, and we're happy to say that this is the case here.
Firstly, the dye comes premixed as a thick gel.
That eliminates drips (protecting your bathroom worktops) as well as making it nice and easy to apply to your beard.
Throw in the very well-designed application brush that comes in the pack and you have one of the easiest to apply products that we've ever come across.
There is no point in applying a product with ease if it's not going to do the job, however.
Happily, that is not the case with this product.
It boasts a highly effective, semi-permanent level dye that does a great job covering grays and, as a bonus, is ammonia-free.
It is also available across 11 different colors, meaning there should be a dye to suit your own particular facial hair color.
Throw in the fact that you can get multiple applications from a single box, and you also have a product with very good value for money.
As a brush-based product, it may not be ideal for very large beards, as application time is going to stretch as the mass of the beard increases.
But for shorter to medium length beards, this is a simple, easy to use but highly effective way to rejuvenate these gray mustaches.
See the collective opinion of over 1,000 reviews here on Amazon.
---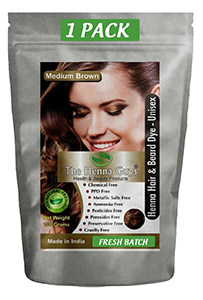 We'll continue our list with this all organic natural product from The Henna Guys.
Whilst it has an ingredients list that is laudably free of artificial chemicals, we look into how it performs in the next section.
Specs
Who Is It Best For?
Men in search of a natural look.
Color Options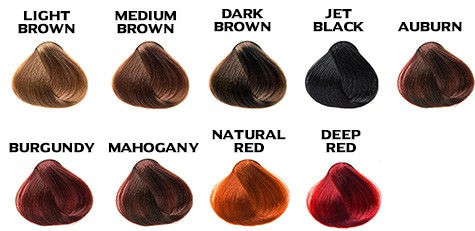 Key Features
First of all, don't worry about the fact that the packaging for this product features a woman.
Trust us, if she had a beard, she'd be using this product to dye it too!
That's because whilst you will see an awful lot of women using this product on their hair, it is more than suitable for beards.
Not only that, in fact, but it is a very impressive beard dye too.
Even though it is primarily designed for use on head hair, you can have no worries about putting it on your beard.
That is because this product is extremely pure and all-natural, being made of pure henna and a range of other natural herbs and powders.
There is no ammonia, no harsh chemicals, no additives or fragrances.
Don't think for a second though that this product doesn't have enough hair color power.
Henna is, of course, famously used in the Far East for temporary skin tattoos.
That same level of coloring power is put to use dyeing your beard and mustache with this product.
The choice to use henna blends does, in fact, make a lot of sense.
It is all-natural but also extremely long-lasting. It truly is a great combination making it a top choice for the best beard dyes in the market.
This product also comes in a range of colors, from light brown, over medium-dark brown, and deep dark brown, to even natural red and auburn, and, of course, black.
Check out the consensus of thousands of Amazon reviews here.
---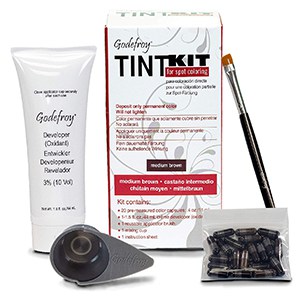 Next up we have this neat little product from Godefroy.
Instead of an all-over application, this product is designed for a highly selective dye to target small patches of gray hair.
Specs
Who Is It Best For?
If you want to tackle small patches of gray with high accuracy.
Color Options
Light-medium Brown
Darkest Brown
Natural color Black
Key Features
Whilst some permanent dyes can be like a World War 2 carpet-bombing with wide coverage but little accuracy, this product is the exact opposite.
To that end, if you are looking to cover larger areas of gray hair, then move on – it will simply take way too long to get the job done with this product.
If, however, you have a beard that is graying in patches only, instead of all over, then pull up a chair, as this jet black beard dye product could be the one for you.
Instead of being designed to cover large areas, you instead get a well-designed dye kit built for small areas.
That means a handy little easy brush is supplied along with an oxidant developer, a handy mixing bowl, and 20 pre-measured dye capsules.
Here's how to use it:
You open one capsule of powder into the bowl.
Mix in a squirt of developer and mix with the brush.
Apply it to your gray hairs and leave it to soak into the gray patches.
Done, nice and simple, and very clean.
It is also good to note the product is both ammonia-free and long-lasting.
With up to 20 applications in one box, this product also represents very good value for money when all you need to dye are a couple of small grey patches.
See what hundreds are saying per the reviews here on Amazon.
---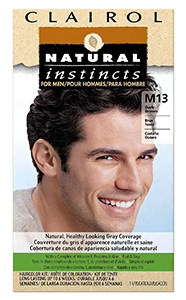 The third product to make our list is this, a semi-permanent dye from Clairol.
This world-famous brand is perhaps better known for creating top-quality products for women, but as they show here, they are also big players in the male market.
Specs
Who Is It Best For?
Men looking for a high-quality, all-natural semi-permanent dye option and a fuller look for their facial hair.
Color Options

Key Features
This is our semi-permanent offering though it is certainly toward the upper end of lifespans for this style of dye.
That means that you are looking at around four to six weeks of effective coverage.
To us, that time span is sitting very nicely in a zone that is long enough you are not re-touching the dye too soon, but nor are you making the commitment of being in long-term, permanent dye territory.
This is also another dye that is not specifically for beards.
You will, in fact, see on the packaging (and read in a lot of reviews elsewhere) that this is a high-quality head hair dye.
We know for a fact though that many men with real black hair also use it and we have, of course, tested it ourselves – and we are all very happy with the results.
It contains, as the name suggests, all-natural products that make it sensitive enough for use on the beard (and the skin underneath).
It is also fortified with various proteins, Aloe extracts, and Vitamin E.
All of these added extras combine to encourage healthy beard hair growth and easy maintenance.
See the customer reviews here on Amazon.
---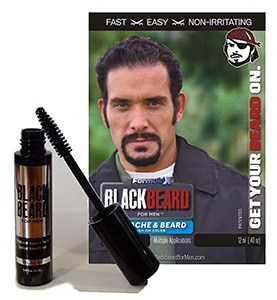 We're throwing you a curveball with the last item to make our list!
Made by Blackbeard for Men, this final item is, strictly speaking, not even a beard hair dye at all.
Instead, it is an innovative product that provides a very short-term fix for graybeards which makes this their products the best beard dyes in the temporary category!
Specs
Who Is It Best For?
Men looking for an effective but very short-term solution.
Color Options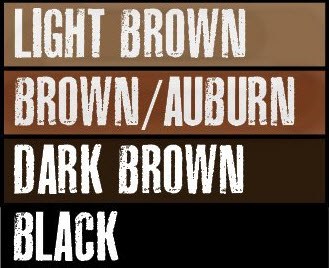 Key Features
Here at PrimandPrep.com, we do have a soft spot for innovative general men's grooming and shaving products.
That may be one of the reasons that explain why we really like this product from Blackbeard for Men.
The other reason could be, of course, the simple fact it is cheap, easy to apply, and highly effective.
We should point out, though really it should be obvious, that this is a temporary dye.
In fact, Blackbeard doesn't even call it a dye, though in reality that is pretty much what it is.
When it is in place, you can expect the coverage to last about 12 hours or so.
So this is certainly no long-term solution.
But as a temporary cover-up before a big night out, an important meeting, or job interview it could be just the thing you're looking for.
We were very impressed with the ease of application too.
The solution itself is nice and thick, and there is also a very well-designed brush included.
It also achieves a nice, deep coloring of your hair and does so without any harsh chemicals or ammonia.
It is, in fact, hypoallergenic making it a beard dye that doesn't irritate the skin.
Add that to the fact that it's a temporary product and you have a dye that is perfect for people with sensitive skin.
There are four colors to choose from and each shares a very competitive price.
This may not be a product you look to every day.
But for short-term, effective gray coverage that won't harm your bank balance, this could be a real winner.
Check what other customers think per the Amazon reviews here.
---
Things to Consider When Buying Beard Dye
Before we get to our best beard and sideburns dye reviews, in this first section we'll highlight (no pun intended) the features and some things that you should consider whilst reading our reviews and selecting your product.
Remember them, and they will help you to find the right product to suit your facial hair needs, as each design feature will be more or less important depending on what you're looking for in the dye that will be best for you.
1. See The Light
---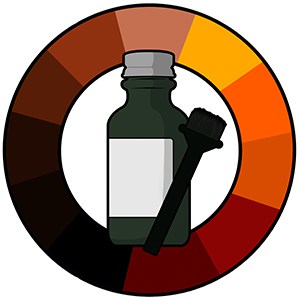 The first consideration, and probably the most important, is choosing the color of the hair dye for your beard.
Not only is it the most important, but it can also be extremely hard, though a lot of guys won't believe that.
Some guys will think, "Hey, I know the color of my facial hair, right? I mean, it is my hair…"
That's true, we're sure you know your hair color.
But there can be subtle variations both between the color of your head and beard and also in terms of the coloring that a natural dye will provide.
The most common mistake we see with first-timers is that they dye their beard too dark.
What we recommend, therefore, is that, at least for the first time you try a dye job, go a shade or two lighter than what you think you need.
Of course, if you're bald, you can do whatever you want!
Keep in mind though, you can dye your hair in a variety of colors. Who says it's got to be all black right?
We hear green beard dye is quite in vogue nowadays. Fancy being Hulk, anyone?
Find out what women think about bald men in a recent survey we did.
2. In for the Long Haul?
---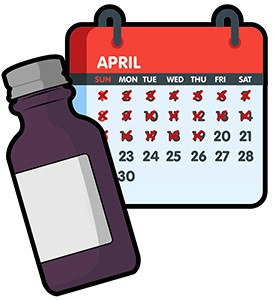 The next thing you need to decide is the length of time that you want your beard and hair dyed for.
Again this is a big consideration for first-time dyers, many of whom assume that a beard dye is a long-term solution.
Whilst that is true, and the best beard dyes can have a long lifespan after application, it also doesn't need to be the case.
There are several different options on the market for you to choose from based on your beard color.
Permanent, as the name implies, is going to stick around for a while.
You can expect anything from several weeks to even months of gray coverage.
Semi-Permanent is going to give coverage for up to a few weeks.
The final level is more of a temporary cover-up style.
They can often have life spans of around 12 hours and are easily washed out.
Selecting the lifespan of the product is an important consideration, especially when dyeing for the first time.
Yes, a permanent beard color or dye offers a long-term and cost-effective solution.
But when you are learning to use dye for the first time, and picking out the color that best suits you, it may be better to try out dyeing and shaving products and supplies with a shorter lifespan, in case you make any mistakes.
After you try a couple of products, you will have an idea of which ones might be the best beard dyes for you!
3. The Breaking Bad of Beard Dye
---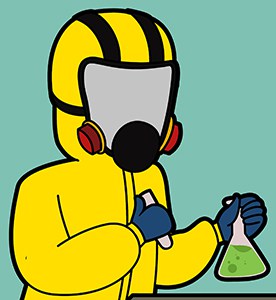 No, we are not suggesting you add crystal meth to your dye.
That is not some secret life hack to aid better dye lifespan or something like that.
No, here, we are talking about its application.
Specifically, we are saying do you need a chemistry lab that would put Walter White to shame just to get that dye onto your beard?
As we shall see on the product list below, some dyes are easier to apply than others.
Just bear this in mind when selecting your dye, and look for one with an easier application method if you want a fast and quick application.
Powder-based hair dyes, for example, can boast a lot of positive features.
But ease of application is not going to be one of them, with you having to mix up the powders yourself into a paste before application.
The best beard dyes are already mixed well and will be quicker and easier to apply, especially if the formula is quite thick.
4. What's in the Box?
---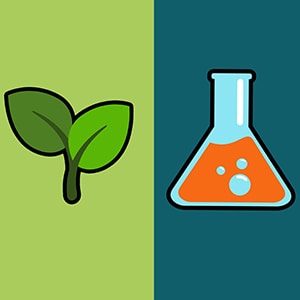 No matter what the ingredients found in your box of dye, we promise they will not be as scary as Gwyneth Paltrow's severed head.
That being said, there can be a whole host of chemical nasties in there that can (heavy emphasis on the can, not will) be harmful, especially if you have sensitive skin, in which case you will need a beard dye for sensitive skin.
Not all chemicals are made equally, of course, and some are harsher than others.
If you have sensitive skin, keep an eye out for hypoallergenic hair dyes and definitely stick with dye for sensitive skin, in combination with other sensitive skin men's products.
There are also dyes out there with all organic natural ingredients if that is important to you too.
Don't be scared of chemicals, they're all around us.
But also don't feel like you have to use a dye loaded up with a laundry list of them if, for whatever reason, you don't want to.
There really are dyes out there to suit everyone, even a purple beard dye, if you want in on the new merman trend!
Maybe you can even use a platinum beard dye to get that icy hue as Jonah Hill did quite recently.
If you are looking for a more Eastern look, maybe an orange beard dye is what you need. It is quite the trend in Bangladesh we hear!
5. It Rubs the Lotion on its Skin
---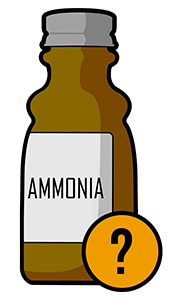 One final shout-out to anyone with sensitive skin is to avoid products with ammonia.
Now, this chemical does get a bad rap as being quite harsh and, in truth, if you have sensitive skin, it really is one to avoid.
It does, however, play a very important role in dyeing hair.
Basically, ammonia encourages the facial hair follicles to essentially open their surfaces.
This allows the dye to penetrate into the hair itself, not just adhere to the hair surface.
That, in turn, makes for a deeper, longer-lasting dye.
For people with sensitive skin, try to avoid ammonia, it's not worth the skin irritation.
If you have relatively robust skin though, don't be afraid of ammonia as it plays an important role in getting the deepest beard color you can.
But if you have accidentally dyed it too strong, have a look at our 'How to fade beard dye' question in the FAQs. We know it happens sometimes!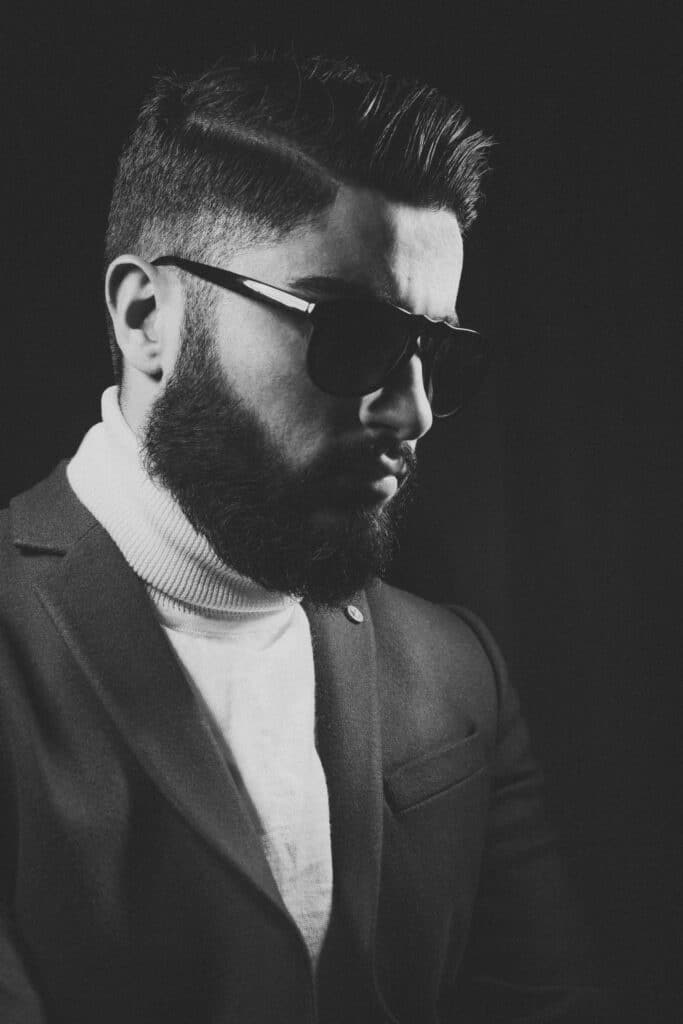 So you know what to look for in a beard and mustache dye.
You also now know what the five best ones out there actually look like.
The next thing you may well ask – why bother?
We have outlined some of the reasons why you may want to use a beard dye.
1. A Younger You
---
Hey, we've all got to grow old, but who says we have to do it when Mother Nature tells us to?
The simple fact is that some men aren't ready to go gray when the old gray hairs start spreading through our beards.
If that sounds like you, if the gray in your muzzle is making you look older than you feel, then dyeing your beard is a simple but effective way to fight back.
You can even choose to go for a more rebellious style by using a temporary beard dye green in color!
2. Prepare for Interviews
---
It's sad to say, but age discrimination remains a big problem in the US.
It's sad it still exists, but the practical person will recognize this fact and work around it, for example, if you have an upcoming job interview, or if you are pushing for promotion in your current occupation.
By covering up gray hair, you look younger, perhaps improving your chances in that interview.
3. Show Some Beard Love!
---
The last reason is kind of a personal one.
But if you love your beard, show it some love, use some beard oil, balms, and other products that make it lovelier!
We personally love giving our beards a cooler look using a dirty blonde beard dye once in a while!
If you go through the effort of trimming your beard, oiling or balming it, and combing it, then there is no reason not to add dyeing your beard to that list too.
---
Frequently Asked Questions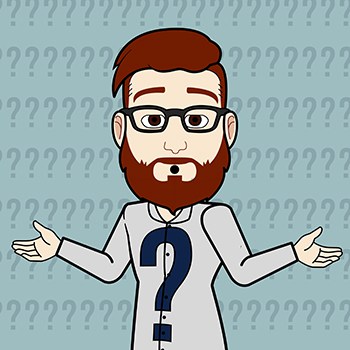 ---
So you've got your safety razor in your hand and you've got stubble on your cheek. Perfect!
The first thing you've got to do is choose a beard dye color.
Remember to always choose a type that doesn't irritate the skin if you're sensitive.
The 'Wolf Beard Dye' by Wolfshead is an example of an all-natural and hypoallergenic dye.
Whichever dye you choose, each product will have bespoke application instructions, so, as ever, we would strongly suggest reading any literature that accompanies your product.
That being said there are, without a doubt, some common themes across all products when it comes to the application of the dye.
There are also some useful hints and tips, and we'll be passing a few of them on in your direction in this next section.
Time needed: 1 day and 2 hours.
How to Dye Your Beard