Here at Prim and Prep, we take pride in helping you find the very best tools and beard products for your beard and mustache.
The secret is though – they are all garbage.
Yep, none of them works properly – unless you pair them with one of the best beard oils.
But you might be wondering how beard oil works its magic or why to use beard oil on your facial hair.
Well, this incredible product, is the original building block for a healthy beard.
Not only that, it helps every beard growth product that comes afterward, from waxes to beard balms, to do their job properly too.
Plus, a simple search like "beard oil amazon" or "beard oil near me" will definitely point you in the direction of where to buy beard oil.
So in this article, we're going to help you find the best beard oils to suit you and your face fuzz.
That way, you will have stocked up your armory with the first but most important weapon you need in the battle for a beard that looks and feels awesome.
QUICK OVERVIEW: Best Beard Oils
IMAGE
PRODUCT

Honest Amish – Classic Beard Oil

Tried and Tested Formula
Viscous For Easy Application

VIEW ON AMAZON →

Honest Amish Beard Oil – Premium

High Quality Formula
All Natural & Organic

VIEW ON AMAZON →

Low Price
Good on Short Beards/Skin

VIEW ON AMAZON →

Ranger Fragrance Free Beard Oil

100% Organic
Simple Formula Ideal for Beardruff

VIEW ON AMAZON →
Use the table of contents below to jump to the sections most important to you.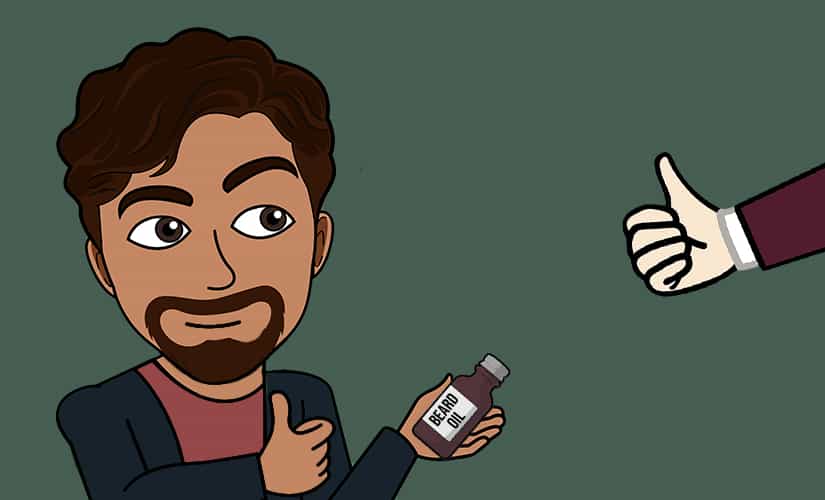 The Best Beard Oils of 2023 Reviewed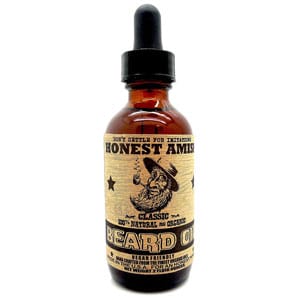 The classic, the king of the jungle, the big dog.
Honest Amish have been around for a very long time and have built up a solid rep for producing the best beard oils and other quality beard products.
Is Honest Amish Beard Oil the stuff for you?
Specs
Who Is It Best For?
Any man looking for a time-honored oil tested and approved by tens of thousands of men worldwide.
Key Features
Naturally, when you're putting together a list of quality beard products, you are going to be including Honest Amish on that list somewhere.
We joked a bit in the intro to this product above, but they really are the kings of the jungle when it comes to the best beard oils.
They've been making these for a long time, and a lot of men love them.
That's good enough for us to pick them for our list!
But there is so much more to this oil than just that fact alone.
It's not just a case that this oil is so familiar that it's the standard product for so many men – it's the fact that it has more than enough features to justify that market-leading position too.
Ingredients
Chief amongst those standout features has to be the fact that it is packed with no less than 14 oils – 7 carriers and 7 essentials.
That is a crazy high level of oils, and you are not just getting quantity here – but quality too.
Jojoba oil is in there as one of the primary carrier oils, and we love to see it since it is such a high-quality oil for hair care and beard care.
It is backed up by Kukui Oil, which is made from the nut of a Hawaiian tree.
Kukui Oil is not an ingredient we see too often, which is a shame really, given its ability to really strengthen hair follicles.
That carrier oil body is backed up by a very impressive range of essential oils, including tea tree, grapefruit, lavender, and clove.
Value for Money
As one of the best beard oils, the oil itself is nice and viscous (that's a posh word for thick), making it easy to apply.
The bottle is dark to prevent UV degradation and the dropper is well designed for easy oil measuring.
Best of all, you are getting a full 2 ounces of this product for a very reasonable price tag.
There really aren't many negatives to this product!
That being said, though, Honest Amish Classic Oil perhaps shouldn't look too smug, as there could be a new challenger to the throne – and this one is from very close to home…
---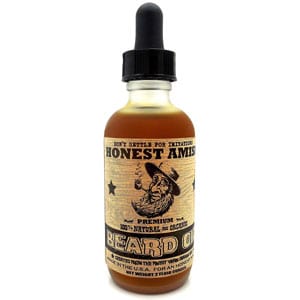 Oh, dang!
That's right – the contender to the Honest Amish throne is… another product from Honest Amish!
Specs
Who Is It Best For?
It is one of the best beard oils for any man who wants to invest a little extra cash into the upgrade of the market leader.
Key Features
So we've already covered just why Honest Amish has such a well-earned rep for producing quality beard oil.
That rep is largely based around the product we looked at above, the Classic beard oil.
Who would really be better placed to improve upon one of the best beard oils on the market though, than the same people who actually made that oil in the first place?
That is the logic, we assume, behind this next oil on our list, the Honest Amish Beard Oil – Premium Edition.
Ingredients
You may well have noticed that the oil content has dropped a little.
From 7 each (carrier and essential), the premium version has only 5 of each type of oil.
That seems a little strange until you look at the ingredient list of the premium model.
When you do that, you'll see that the quality oils in the classic version have been replaced with even higher quality, premium grade oils here.
For example, Jojoba oil is still here as one of the primary carrier oils.
It is, however, joined by Argan oil, one of the most highly regarded carrier oils in the hair care and beard care world.
It's not for nothing that Argan Oil is referred to as "Liquid Gold."
Argan beard oil is very rich in vitamin E, essential fatty acids, and antioxidants that help moisturize dry skin and act as anti-inflammatory agents, making this the best beard oil for dry skin.
Many of the best beard oils will contain either Jojoba or Argan.
The fact that you get both highlights the high-quality nature of the product.
Value for Money
This oil really is packed out with everything you need to tick all the boxes of quality beard oil because it contains natural beard oil ingredients.
It hydrates and provides nourishment for hair growth whilst protecting against beardruff (skin flaking) and itchiness.
On the other hand, it's good, but it's not exactly cheap.
It's not the most expensive oil on our list, that's true.
But it's also not the best value, especially compared to the Classic edition of the oil.
It is an upgrade on the original, sure – but is it enough to justify that price hike?
Perhaps the king can sit on his throne for a little while longer yet…
---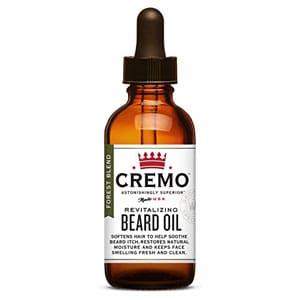 Cremo is an Italian grooming company and one of the top beard oil companies perhaps better known for making quality shaving creams.
Here though, they have thrown their hat into the ring with this branded beard oil to supplement their wide range of grooming products.
Is it any good, though?
Specs
Who Is It Best For?
Any man looking for cheap but effective beard oil.
Key Features
Like we said in the little section above, this oil is both cheap and also pretty effective.
What Cremo has done here is to put onto the market the best beard oils that are pretty basic.
Though basic, it still has enough of the trappings of a premium brand product to warrant that "Cremo" label – after all, they are not going to put their name on any old crap, are they?
So what you have here are some quality ingredients.
Ingredients
Just like in the Premium Honest Amish above, you have both Jojoba and Argan.
As we pointed out, that is a sign of quality and premium grade beard oil.
What is not such a good sign is the presence of Sunflower oil.
Yeah, the stuff you cook your fries in.
It's not the end of the world that it is here, but the fact that it's employed as the bulk carrier oil.
That does mean that the other oils are present in a lower concentration than you will find in other best beard oils.
But do you know what else is lower?
The price tag.
Value for Money
This is a sub 10 buck oil, and probably, about the best quality, you're going to get at that price range.
Also, just because the oils are watered down a little doesn't mean it can't be effective.
In fact, this oil is that much milder in terms of its essential oils – which makes it ideal for people with sensitive skin.
It's also great for shorter beard care and even stubble.
The sunflower oil does make it a little greasy, so you do need to rub it in more carefully than some other pricier options.
But, this is still a high-quality product with (mainly) excellent ingredients that cost less than a Big Mac meal.
That is pretty impressive.
The mild oil plus the low price makes this an ideal beginner oil, but still, one of the best beard oils in the market today.
---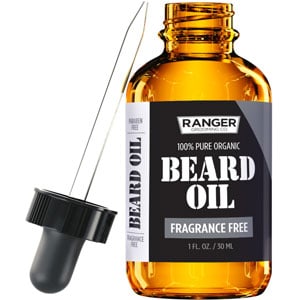 Next up, we have an oil for all those men who want to hydrate their face fluff without being drowned in fragrance.
Apart from being free of the smelly stuff though, what else is this product bringing to the table?
Specs
Who Is It Best For?
Men who don't like strong fragrances in their beard oils.
Key Features
The big stand-out feature for this oil (and one of the reasons why this product made our list in the first place) is the fact that it's fragrance-free.
Now, as we rapped about above, we know that scent is important to a lot of you guys.
For some of you, the most important thing can be finding the right scent for you.
For others, though, we know that you prefer buying the best beard oils with no scent, and we try to include one on every list.
It makes sense too, it means that the oil you select won't compete with or override your favorite aftershave, and for some, they simply don't like strong fragrances on their beards all day.
There is more to this oil than the simple fact that it's unscented, though.
Or rather, there is a lot less.
Ingredients
This is a very simple style of beard oil, with only two ingredients.
On the other hand, though, they are very high-quality ingredients – Jojoba and Argan oils, which as we mentioned above, are two quality oils that contribute a lot toward a hydrated beard.
In particular, if you have a beard that has "beardruff" (dandruff for the beard), this oil is very well suited to tackle that issue.
It's also nice to see that both oils are from 100% organic sources.
Hey, if you're only going to have two ingredients, make sure they are the two best ingredients and from the best possible source.
Very impressive indeed.
Value for Money
We should point out that this is very simple and basic organic beard oil – but that should be clear enough from the product description!
Don't expect the bells and whistles and bespoke action brought to you by other products that come packed to the brim with essential oils.
But if you want an extremely simple but highly effective (and scent-free) oil, this could be a good option for you.
---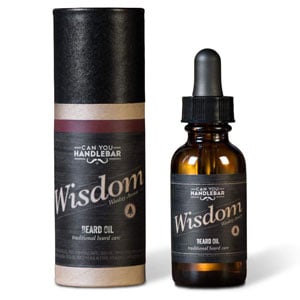 This is premium oil from a premium brand for a premium price tag.
Would you be "wise" to buy it?
Read on to find out.
(Get it? Wise? Because it's called Wisdom? Never mind.)
Specs
Who Is It Best For?
Men who want a quality beard oil, with a very impressive list of carrier oils in the formula, and a very nice scent too.
Key Features
One of the hard things writing a beard oil review, and this applies to a lot of other products too, is in describing the scent of each one in words.
As we said above, we know this is important to you, so we try our best.
But if the state of our inbox is anything to go by, we may not always do the best job!
So when we say that one of the standout features of this oil is its scent, we know we're on thin ice.
All we'll say is that we really like it – it's a kind of deep earthy/woody smell, with a fresh citrus undertone.
It's very nice, making it one of the best beard oils in the market today.
Ingredients
Aside from the great smell, one of the other big stand-out features is the sheer amount of oils in this product.
No less than 6 different ones, in fact, are employed here as carrier oils.
There are a few left-field options here, such as Meadowfoam Seed, which is great at adding attractive shine to hair, as well as repairing dried and itchy skin.
Oils like this are joined with our old favorite Jojoba oil to make for a beard oil that is packed out with really high-quality carrier oils.
It also contains some high-quality essential oils to aid the carriers.
We have to take CanYouHandleBar's word for it on that, though, as they hold the essential oil part of the formula as a closely guarded secret.
Value for Money
One quick shout out to the packaging, which is not an area we review too often.
Here, though, it looks great, with a quality bottle delivered in a very attractive card tube outer.
They combine for a very good-looking product, making this oil an ideal candidate as a present for someone.
Everything about this product screams premium, including the packaging.
If you can stump up the price tag, you are certainly getting quality oil here.
---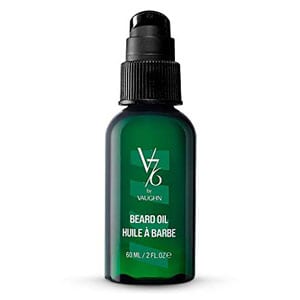 Next up, we have another strong contender for the crown worn by the Honest Amish.
This oil is a very impressive mixture of high-quality ingredients with an impressive price tag, but is it enough to make it one of the best beard oils on the market?
Specs
Who Is It Best For?
Men who want a premium beard in every aspect – apart from the price tag.
Key Features
There is a lot to like both about this product itself and also about the ethos behind it.
After all, it is easy enough to draw up a list of the best ingredients available, slap them into a bottle and add a $$$$ price tag.
Companies that do that don't impress us.
What we like are companies like Vaughn.
They draw up similar lists, then they look at their formula and say, "ok, this is a quality beard oil.
How can we price it so the average man can use it too?"
We like that – maybe not just us, because this beard oil features in salons and barbershops worldwide.
It's the same ethos Honest Amish employ, and it's done them no harm at all.
Ingredients
The big stand-out feature here is the excellent formulation of the carrier oils found in this product.
Jojoba is in here, always good to see, as we've discussed above.
Another oil that caught our eye on the ingredients list is Castor oil.
This ingredient is one of the best beard growth oils out there, so if you're on the lookout for a beard oil that is loaded up with the ingredients for a fast-growing and thick beard – this could be the one for you.
There are a couple of negatives to take note of.
Firstly, whilst there are essential oils in here, Vaughn doesn't disclose what they are or how much of them there are.
Bit of a bummer, but not the end of the world.
Value for Money
This is also one of the few oil products to make our list of best beard oils list without a dropper style application.
Instead, this has a built-in stopper that lets out a few drops of oil at a time.
It's fine, but in use, it's just not quite as accurate as the dropper-style bottle.
This definitely makes for an excellent choice for those who apply beard oil every day or more than once daily.
All in all, though, this is a very high-quality oil with a price tag (and large 2-ounce bottle) that really helps it to tread an impressive line between quality and value.
---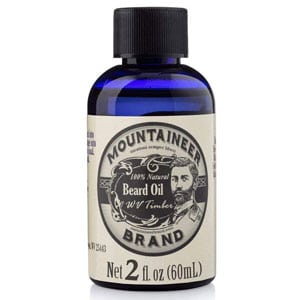 We're going to finish up with a slightly basic but still high-quality beard oil that delivers excellent results without leaving a dent in your wallet.
Specs
Who Is It Best For?
Any man on a limited budget who still wants good quality in his oil.
Key Features
We've had some oils already that represent good value for money, but this final entry is going to take the gold medal in that category, at least.
You're looking at a big old 2-ounce bottle here, with a price tag that can't be beaten at that bottle size.
If you want a product that's not only cheap to pick up but also long-lasting, take a look at this one.
Of course, it's no good if you get a 2-ounce portion of beard oil, but it's just a load of crap.
No such worries here, though, thanks to this quality oil that boasts of a pretty simple but also quite impressive 3 x 3 carrier/essential oil formula.
Ingredients
There is no Jojoba or Argan oil, alas, most likely a nod to keeping the price down.
Instead, Grape Seed is the main carrier, joined by almond and castor oil.
They are all fine oils that will do a decent job on a tight budget.
The essential oils are more impressive.
Cedarwood and fir oils are here, and they both also lend their aroma to the overall scent of the oil, providing a nice woody fragrance.
Eucalyptus oil is the stand-out ingredient, however.
It is dynamite for sensitive skin.
It can really help to keep your skin healthy and happy and help to tackle beard itch too.
Value for Money
Being all-natural, it does not contain any harmful chemicals like sulphates or parabens.
But of course, when the budget is trimmed, there will be a few negatives, and every cheaper style of oil makes compromises in some ways to keep the price tag lower.
The biggest issue with this all-natural beard oil is its packaging, though – specifically, its bottle.
It's just a bit cheap.
The stopper-style oil outlet, in particular, is not great, making it hard to accurately measure out the right amount of oil drops.
That, in turn, can lead to you wasting a bit of oil with each application.
Of course, bear in mind that since the bottle is pretty big (and the price tag pretty low), it's not such a crime to waste a few drops here and there.
Come into this product knowing what you are getting – a simple but effective beard oil that will do a good job without performing miracles.
Bear that in mind, and don't be disappointed that it's not quite packing the bells and whistles of premium oil.
But on the other hand, do know that this is a good oil that will be effective for the majority of men and provides incredible value for money.
---
Other noteworthy beard oil brands that may be helpful to your grooming routine are:
Baxter of California Beard Grooming Oil for Men
Smooth Viking Beard Oil Conditioner
Tom Ford Private Blend Oud Wood Conditioning Beard Oil
Beardbrand Lumber Yard Beard Oil
King C Gillette Beard Oil
Things to Consider When Buying the Best Beard Oils
Before we get to our review section, first of all, we'll highlight the features that you should bear in mind whilst reading our reviews.
Remember them, and they will help you to find the right oil to suit your beard, your budget, and your personal tastes.
Since each feature will be more or less important depending on what you're looking for in the best beard oil for you, we suggest taking a quick read of this section first.
Or, you know, don't.
It's up to you.
1. Carrier Oil
---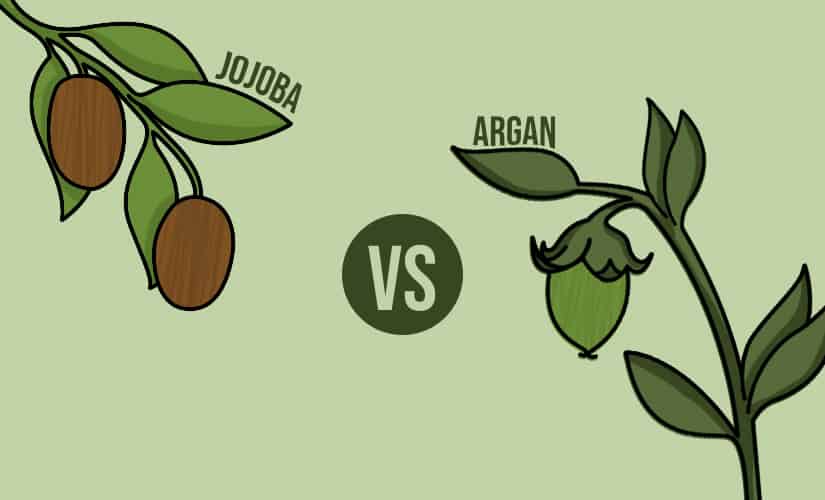 Beard oil is usually made of two types of oils.
Carrier oils are natural oils that are present in every bottle, and they will be anywhere from 85% to 100% of the total oil.
It serves two important functions.
Firstly, it is the body of the oil working to dilute any essential oils that are present.
The carrier oil also works to provide the bulk of the hydrating effect of the beard oil, and this helps immensely with beard growth.
Jojoba and Argan are the two best carrier oils, so we've highlighted when one or both oil is to be used in beard products.
There is also Coconut oil that is both a beard thickener and beard moisturizing beard oil.
Below is a complete infographic of the most common carrier oils used in the best beard oils, along with their respective benefits.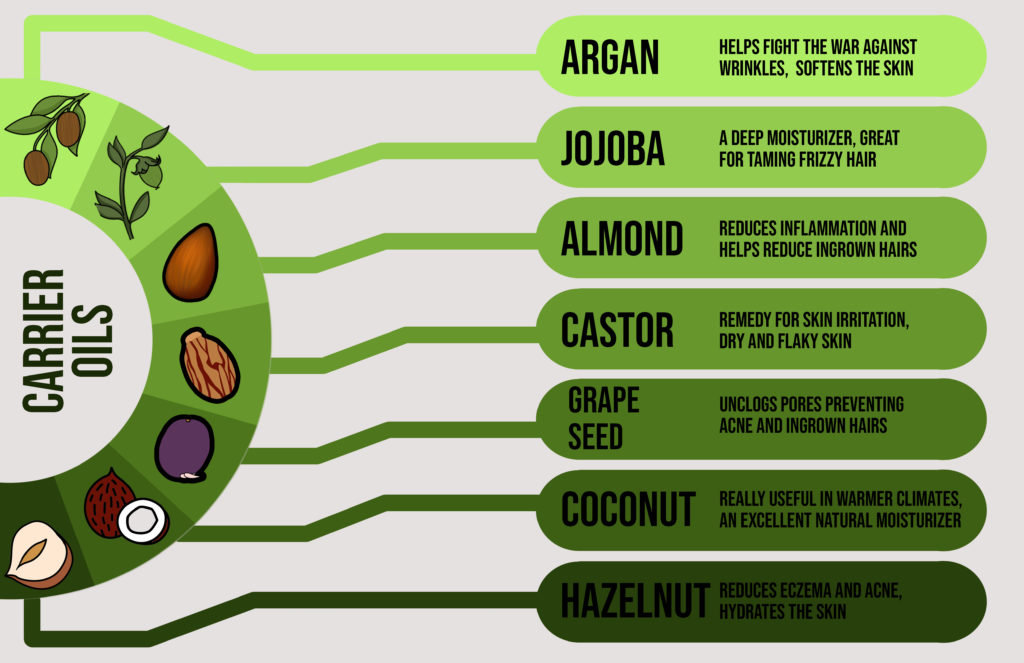 Other very important carrier oils are:
Avocado oil
Sweet almond oil
Apricot kernel oil
Grapeseed oil
Finally, it is not just a matter of knowing how to make beard oil, but more of what carrier oils should form a part of your DIY beard oil ingredient list and why.
2. Essential Oil
---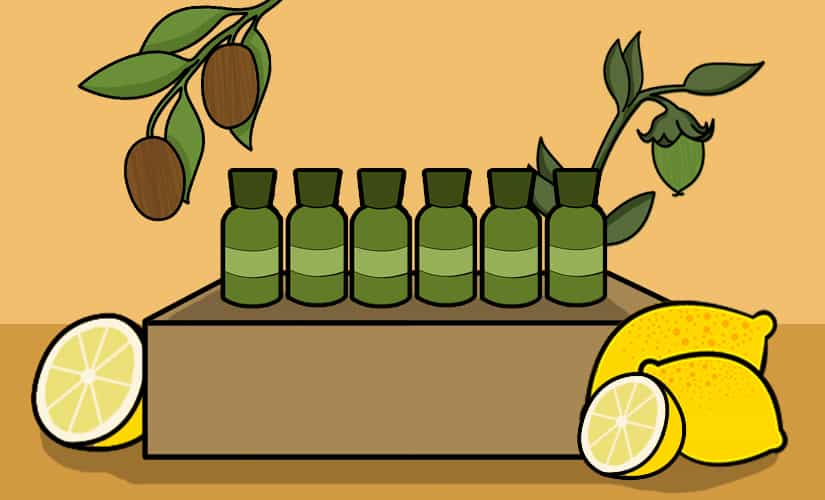 Whilst carrier oils do the heavy lifting in your beard oil, essential oils are what the premium brands are using to add a little extra kick.
If the carrier oil is the pizza base, the essential oil is the pepperoni.
Not all the best beard oils will contain essential oils, and that can be a good thing if you have sensitive skin.
In that case, because they are so strong, essential oils – or too much of them anyway can cause irritation.
For most men though, quality essential oils like eucalyptus oil and tea tree oil (excellent for skincare).
Also, others like pinewood oil and fir needle oil (great for tackling beardruff) can be very useful extras.
Other essential oils like bergamot and sandalwood though the latter is mainly used in aromatherapy, also enhance the strength of your hair roots.
These are worth dropping a few more bucks on if you want a beard oil that can tackle underlying problems like itching.
3. Scent
---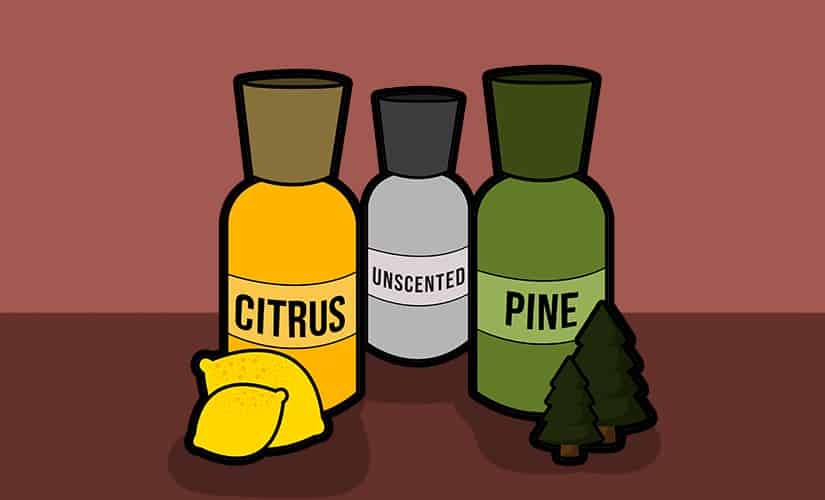 Finding the best smelling beard oil is hard, not least because the smell is such a subjective thing.
What we've done below then is to highlight the key elements of the scent of each oil.
If it's woody or leathery, then it's a pretty masculine scent – think Clint Eastwood lighting a match on this chin stubble.
We've also included more citrus-based beard products for men who like a "fresher" style of good smelling beard oil.
In addition to that, because we're so damn cool, we've even tracked down and included a product with no added fragrance at all since we know that a lot of you guys prefer that.
4. Ease of Application
---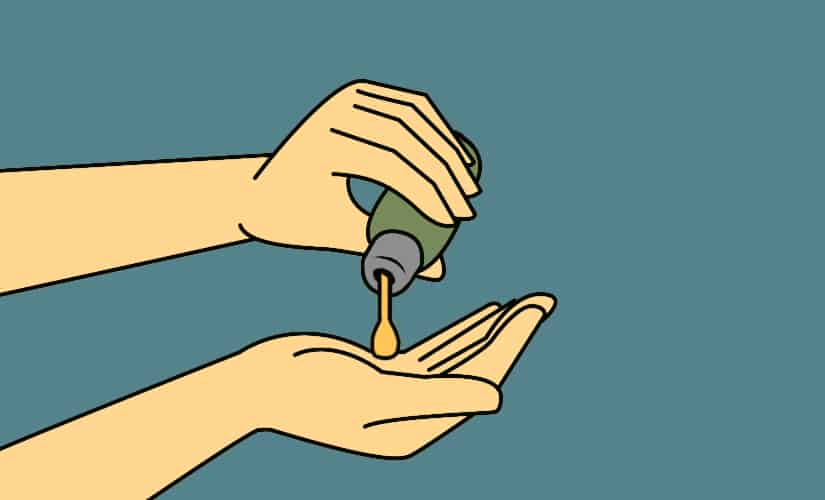 Beard oil is pretty easy to apply, as you'll see in our How to Apply Beard Oil section further below.
That being said, some oils are easier than others, so we have rated them as either Easy or Medium in terms of application.
(No one should find it Hard to apply beard oil!).
The main thing that makes a good beard oil harder to apply is that it is a little runny, so you may spill some oil.
Sometimes, I just rub what remains of the runny beard oil in my hair instead of washing it off my hands (frankly, no harm is done).
But you shouldn't replace your hair cream with a beard or mustache oil.
In any case, it is still good to take delicate and proper care of your hair with the right hair products.
Also, the bottle type has an impact.
Bottles with droppers are best and make up the bulk of our beard products.
They allow you to measure out an accurate portion of oil, nice and easy.
Stopper-style bottles are harder to use but can be cheaper, so you'll find a few examples of these on the list.
5. Price
---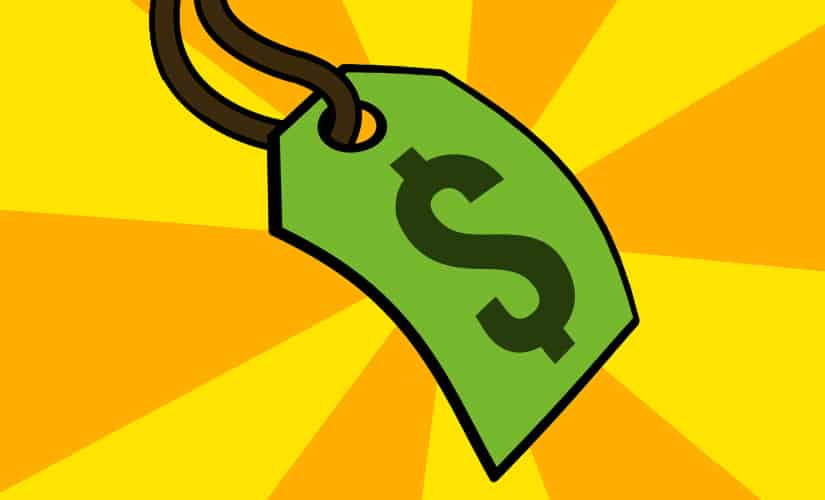 Finally, there is the price to consider.
The best beard oils prices can run the full gamut from 10 bucks to over $40.
Yes, the higher price oils usually have a formula packed out with high numbers of quality ingredients.
But that's not to say you can't find a beard oil that will do a good job for you without selling a kidney first.
We've assembled a list of the best beard oils that are suitable for a wide range of budgets, to help you find the best beard oil for you.
---
Want to know how to use your new oil?
Or are you wondering how much to use?
Read on and find out!
---
One of the things that we really love about the best beard oils is how easy it is to use.
You don't need to go on a course to learn how to apply beard oil, but at the same time, it is worth knowing how to do it properly so you can get the most out of your oil.
Everyone is going to have a slightly different regime, but we would suggest that this step-by-step guide below represents the building blocks of a good oil application regime:
1. First of all, know that your beard needs to be clean before it gets oiled – if you are going to get the best results.
Not sure when to use the best beard oils?
We would strongly suggest then that applying oil becomes part of your post-shower routine.
Remember to clean your beard with a quality beard shampoo first, and it will be all ready to be oiled up.
2. Your beard should also be dry before you apply the oil.
Remember, though, pat it dry and don't rub it.
That will protect your beard from damage like split ends or breakage.
3. Once dry, measure out a portion of oil onto the palm of your hand (more on that below!) and rub your hand together.
This will heat the oil slightly as well as disperse it across your palms.
Both actions will make it easier to apply and also easier to absorb into your beard.
4. Slide your palms over your beard to transfer the oil.
Start at the roots and work toward the tips.
If you have an especially long or thick beard, you may need to pause and reapply a little more oil to ensure that it is carried out all the way to the tips.
A beard brush or beard comb can also be useful for applying oil on longer beards.
That's about it, folks!
As we said, many people will develop their own application styles tailored to their beards and the amount of time they have available.
Also, when it comes to how often to use beard oil, it is advisable to apply these best beard oils at least once daily for best results.
Broadly speaking, though, if you can follow the tips above, you should have no issues getting a lovely oiled-up beard that looks and feels great.
---
How Much Beard Oil to Use
This is a question that comes up an awful lot, and mainly because the manufacturers themselves usually offer only very vague directions – what is a "few drops" anyway, huh?
As a broad rule of thumb, we find that starting out with 4 drops is a good middle ground.
Start off with this amount and see how your beard feels.
If it looks greasy or too wet it may be too much.
Too dry and you may need to upgrade to an extra drop or two.
Remember, too much oil won't damage your beard, though, it can upset your skin, especially if it is very sensitive, and/or your beard oil has a lot of essential oils in it.
No matter the amount of oil you choose to apply, make sure you use your beard oil every day for the best results.
So experiment, but don't go chucking a Big Gulp's worth of oil on your face.
Also, bear in mind that winter weather can really affect your beard in a negative way.
During the colder months of the year (or if you live in Minnesota) you may need to use a few extra drops of oil to provide a little extra protection.
---
Frequently Asked Questions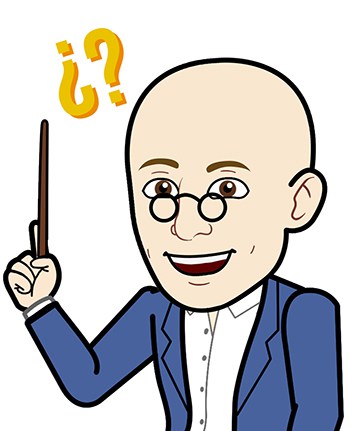 Wondering what the benefits of beard oil are?
Does beard growth oil work, or just what is beard oil?
Don't worry, our mailbag* is stuffed with questions about beard oil, so we'll tackle some of the most frequently asked questions in this section, which we call… well, the frequently asked questions section.
Beard oil is simply oil for your beard.
It is a finely balanced product, formulated to deliver important oils to your beard hair and underlying skin.
The best beard oils are mainly designed to hydrate and soften beard hair.
2. Does beard oil work? Does beard oil help growth?
Yes.
In fact, the best beard oils work well – both for your short hair beard and long full manly beard when applied correctly.
We would say not only does it work for growth, but it's also actually essential for a good-looking and healthy beard.
3. What does beard oil do?
The most important thing that the best beard oils do is to bring deep hydration – preventing dryness.
That moisturizing effect makes it feel better and look better, and also makes it pliable and ready for additional products like waxes and balms (that contains shea butter which aids proper styling).
4. Can I make my own beard oil?
Yes.
It can be a good idea to make your own oil, especially if you want to know (and hence control) everything that goes into it.
In fact, we even published our own mini guide to DIY beard oil recipes (homemade beard oil recipe).