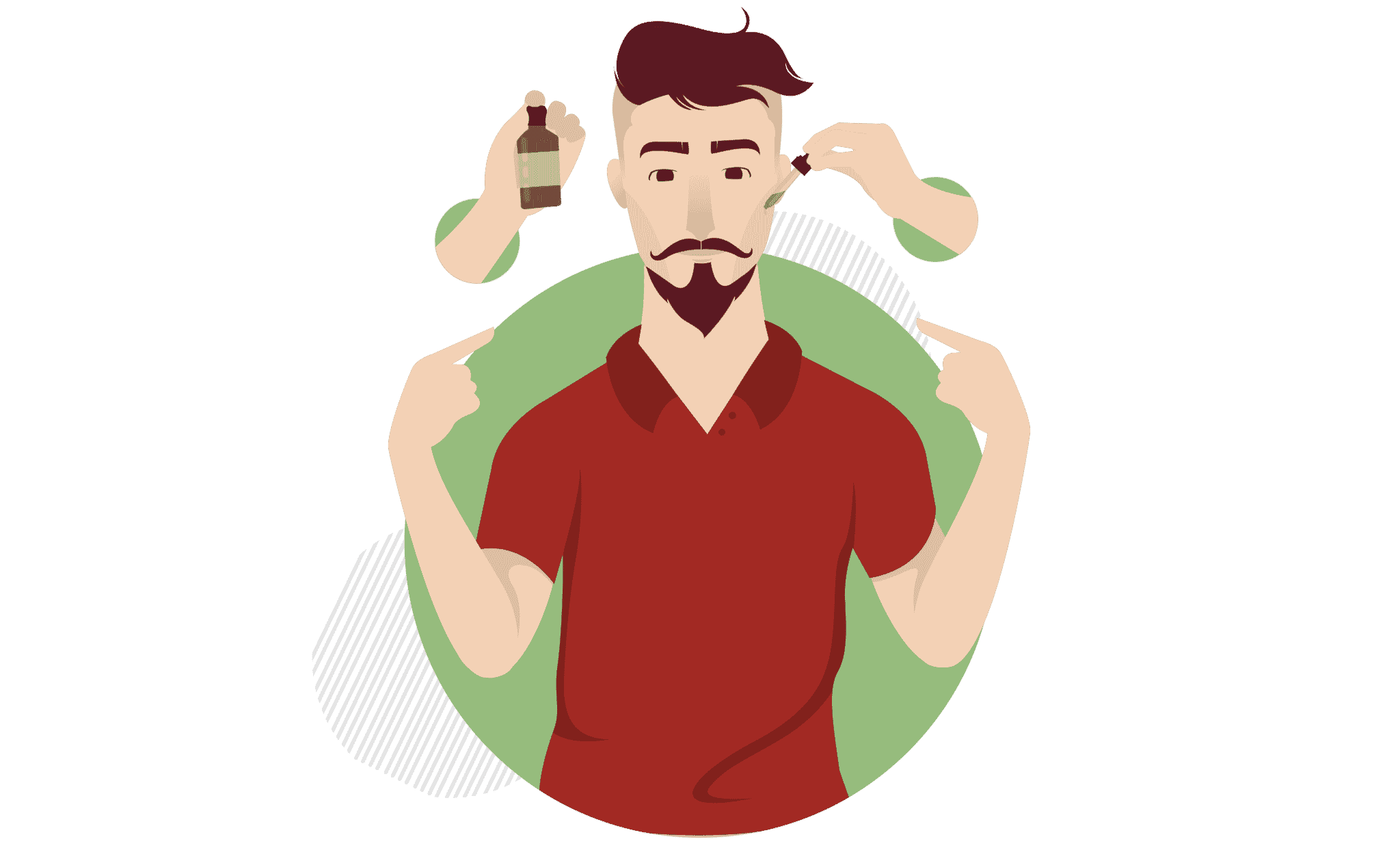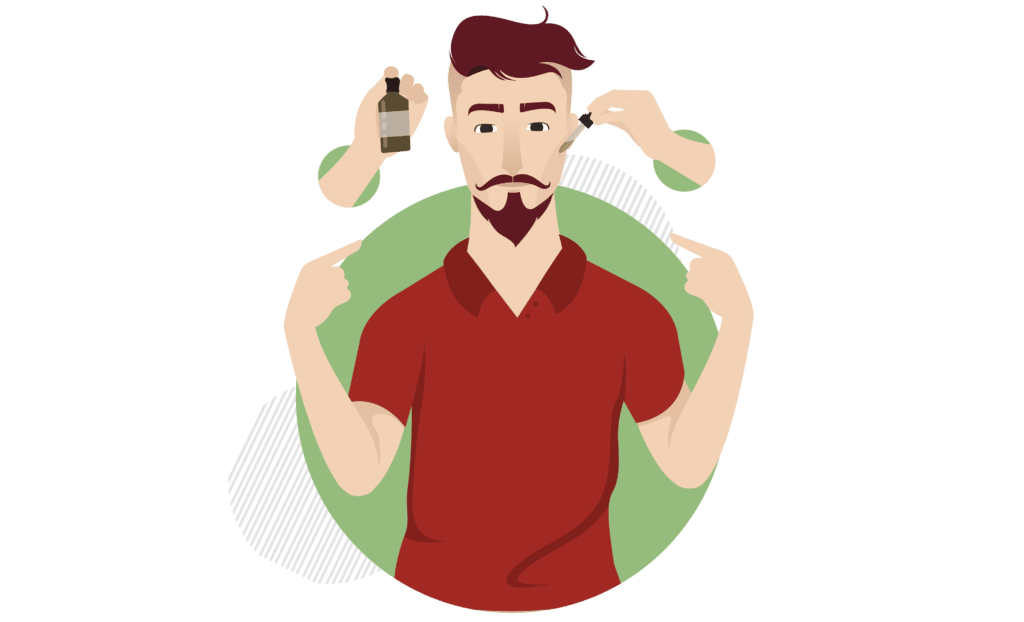 An integral part of the beard-growing process, beard oil has become an after shower necessity that helps develop a voluminous and prominent facial hair set. Reading about the steps involved with applying your beard hair shows you are committed to the beard-growing process and creating your beard guide.
Each step in your beard's lifespan is equally essential. Beard oil can help clean up blemishes and patches in your beard and put your face on full display.
No beard guide would be complete without mentioning beard oil. Apart from keeping away bears, there is no other combination of oils that could have more value for your beard than beard oil, yet many beard growers still don't consider the substance an essential part of the kit.
If you're an experienced grower who has never thought to care about your beard's health before or a fuzz-faced newbie ready to dive further into the beard world, there is a reason for you to be using beard oil.
As your hair grows longer, it naturally will become more itchy and unruly as it has more room to grow. Hair flows in every direction possible without the aid of beard oil to keep everything together.
It won't be the only step in your beard care routine, but it could be one of the most beneficial. Some beard growers see beard oil as a luxury item, not essential to the health of your beard. These rumors couldn't be further from the truth. It is a cog in your facial routine that extends the benefits of every other step in the process.
Beard oil is only part of the whole process and can always benefit from the right application. Learning the in's and outs of how to apply beard oil can help you alleviate some stress from the beard going process while simultaneously boosting your beard.
Using beard oil can be the difference between a portrait to remember and a quick trip to the trash bin, or the deciding factor when seeing if your first date leads to a second one. The kind of benefits beard oil can bring are not to be taken up to chance. A little attention can go a long way.
We'll look at all the deciding factors surrounding your purchase of beard oil and walk you through the best ways to use beard oil as part of your routine. The short answer is that there is no wrong way to use beard oil, but there is a formula for getting the most out of your oils.
Growing a beard isn't something that should be taken lightly. Any serious beard will take some maintenance. Learning how to use beard oil is as beneficial for your beard as learning how to oil up your car. If you could find a way to lubricate your vehicle and only take five minutes out of your day, you'd jump at the opportunity. This is that option for your face.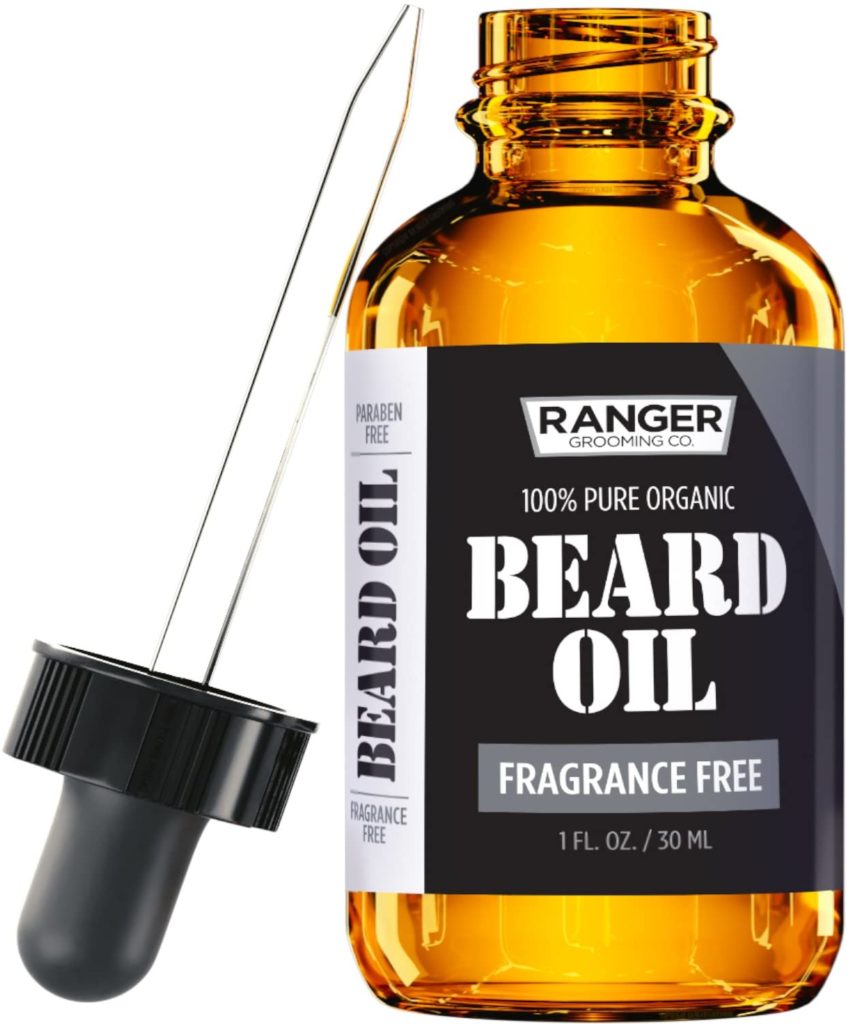 Using beard oil is a freeing endeavor, as there is no such thing as a wrong time to use beard oil. You can use it first thing in the morning to moisturize your beard at the start of the day or use it in response to adverse conditions for your hair.
The longer beard oil stays in your facial hair, the greater the moisturizing and volumizing effect. That means if you use beard oil first thing in the morning, it will remain in your beard when you're headed to bed. It is possible to keep the oil in your hair for too long, as eventually, it will serve as a welcome home for dirt and grime.
We prefer to use beard oil as part of your beard care routine, right in line with every other step you take to preserve the health of your beard. Letting it soak in through the morning and giving your beard another through washing before heading to bed will ensure the oil within you stays fresh.
Beard oil is made to stay in your beard all day long, so you won't have to worry about multiple applications. However, dirt and other products can begin to stick to your beard oil if left in too long, so refreshing the oil in your beard is recommended every 24 hours.
If you are looking for subtler benefits, you can get away with using your beard oil whenever suits you. It is not an addictive substance, and unlike Berts Bees, your hair won't become reliant on the oils services.
Construct the beard oil schedule that works best for you by asking yourself what you want to get out of the beard oil. If it's something only for a special occasion, you can feel safe applying it right before the event only. If you want more out of your beard daily, try to make using beard oil as common as brushing your teeth.
Beard Oil Application Steps
There is a simple pattern to follow to maximize the potential of your beard oil. Most other steps on the list will be a part of any other beard guidelines. Each step is crucial to your beard oil. Skipping a shower before your beard oil use could leave you locking in the dirt to a tangly beard.
Eventually, using beard oil will become second nature and only adds a few minutes to your morning. It is imperative to start with good habits, so you won't have to adjust your approach later. It is much easier to take a bit longer to learn the right method than break out of a negative process later on.
Shower
You already take your beard into every shower you head into, so make sure that the next time you use beard oil is right after a hot shower. The hot water activates your pores and gets the follicles ready to function.
It relaxes you skin-deep, easing troubled hairs and making them easier to work with. Run your hands through your beard in this step, and make sure the beard is nice and moisturized. Beard oil works as a moisturizer and a holding agent.
The longer you stay in the shower, the more moisture seeps into your facial hair. This moisture becomes available for the beard oil to grab onto and lock into place, ensuring your facial hair will remain smooth for hours. Once the beard is warmed up, start getting it ready for oil.
Condition
Beard oils all contain natural conditioners and moisturizers. Still, they can't get the job done independently by brushing your beard silly, getting every hair cooperative, and lining up with the grain of your facial hairs growth. Then send the comb in to do the heavy lifting.
Keep combing through your beard until the comb can head through everything without meeting any resistance. This will guarantee you there are no knots in the making and gives you the peace of mind to know that your beard oil will not lock in any bad habits.
Finally, send the brush through everything one last time. The comb may have broken loose any knots, but it didn't guarantee that the hairs are all working in the same direction. Brush any errant hairs down, and your beard will be ready for beard oil.
Using beard oil is the moment you have been waiting for. Your beard is washed, combed, and prepped for lubrication, and your chosen oil is waiting on the counter. Once your beard has been adequately prepared, the rest takes care of itself.
The actual beard oil application is the easy part and functions just like any other shampoo or soap you may have tried in the past.
Be sure to make the application in front of a mirror, especially on your first few forays into beard oil territory. Whichever pattern the oil dries in is likely the pattern that your facial hair will take for the rest of the day. This is the purpose of beard oil, but it can become harmful if applied without thought.
Start with a dime bag sized amount of beard oil and spread it evenly through your left and right hands. Aim for the neck area or wherever your facial hair begins. Start at the ending of your beard and slowly work your way to the hair follicles.
The entire time you are moving through your beard, make sure you are massaging the oil in a way that spreads the oil horizontally and vertically. Don't leave any corner of your beard unaltered.
Once you have reached the skin and are confident the oil has spread throughout your beard, check for any hairs out of order and determine the shape your beard will take. The form your beard takes at the end of this process will be its shape for the rest of your day. Be sure to take the time to get it done well.
After you are happy with the shape your beard will take, take your brush out one last time. A good brushing after oil application will further spread your beard oil's benefits throughout your beard and ensure an even application.
Take one last good look in the mirror, and you're finished! This application process is not so bad once you get the hang of applying beard oil and is open to interpretation. If you find yourself in a rush, it's okay to skip a day or two and wait until you have the time to do it right.
Other Beard Oil Application Rules
Now that you know the beard oil application process, the rest of the details will start to fill out in their own time. Questions like how often should you apply beard oil will answer themselves as you try out the practice more.
There's no wrong way to go about oiling your beard. While multiple applications a day will never be necessary if there is one specific shape you like your beard to hold, you don't have to worry about applying beard oil too often.
To start with, try using beard oil before special occasions straight out of the shower and seeing how it feels to walk around lubricated. It is a personal process that changes as your beard grows, and the only wrong answer is not trying to develop your beard at all.
To know which beard oil is right for you, decide what you want out of your facial hair. Dry scent-free beard oil may be exactly what you need if you want something to help your facial hair take shape without damaging your skin.
If you're using beard oil to please your loved ones, try a scented oil or something with essential oils included to boost your beard's energy. A good scent can bring massive dividends. Most other products will let your beard smell fresh, but beard oil will ensure your beard feels and smells new for the entire day.
The only real rule of beard oil application is to make sure your oil is serving you. Have patience and wait for your beard to fully grow out before applying beard oil. There is no need to oil up your stubble, and doing so will only clog your pores.
If you are trimming your beard, take that step before oiling up your beard. The oils will adjust the length and look of your facial hair. A part of the beard that looks great while oiled and fresh could turn out to be unruly as time goes on. Ensure everything is the length you need it to be, and then worry about shaping it up.
Every facial hair care step is only as decisive as the products you are using, which goes double for the brush you are using. A boar bristled brush may sound like more than you need, but every variable will impact your final result.
The thinner bristles can grab onto the oil and spread it more evenly than a simple comb could while ensuring that no part of your beard bears the brunt of the oil.
Beard oils are perfect for winter weather, acting as a sweater for your facial hair. You'd never leave the house without protecting the other parts of your body, so adequately equip your face to meet the day.
Beard oils have come a long way from petroleum jelly. The modern beard groomer has many options to guarantee there is a beard oil out there that will benefit them. Understanding the simple steps to proper beard oil use and carving out the time to apply the oil patiently is a key to getting the most out of your beard.