Hey guys, and welcome to the bearded section of Prim and Prep. Today we are going to be talking about and reviewing a beard oil by Leven Rose. This is unscented beard oil. I think unscented oil is a good option for anyone that is trying beard oil for the first time because they can purely focus on how their beard reacts to the oil instead of paying too much attention to how it smells. Knowing which beard oil is best to use is usually a herculean task that requires patience. I am going to be giving you my experience with using this oil for approximately 1 month. Some things that I am hoping will fix our beard itch, beard dandruff, and softness. Another great article on beard oils is my article where I talk about my favorite ones! If you are a little confused about the difference between beard balm and beard oil check out that link. Let's jump right into the Leven Rose beard oil review so you can see what it is all about.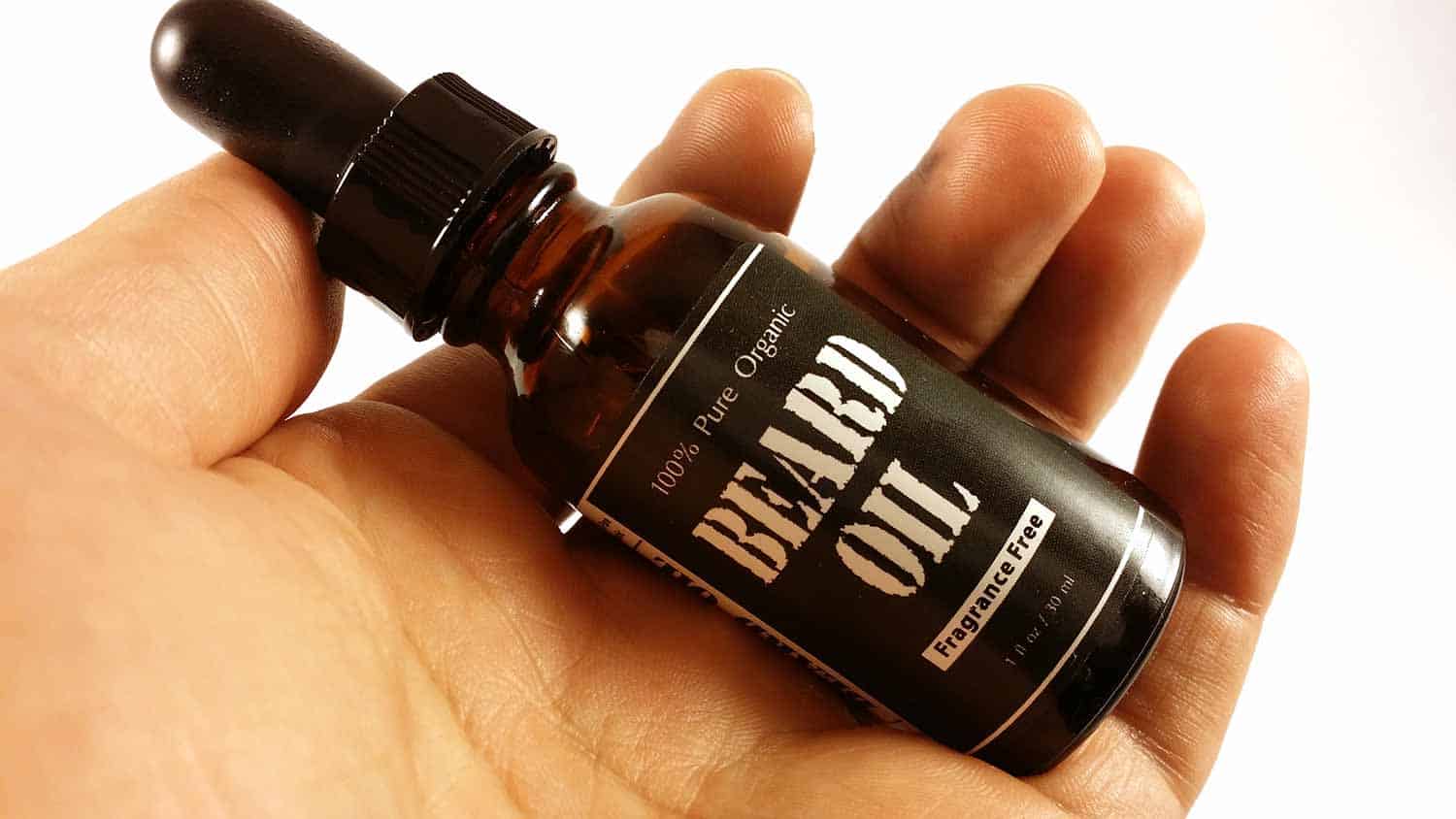 About Leven Rose Beard Oil
The Leven Rose Beard oil comes in a brown bottle with a pipette(the dripper) screwed on to the top. The bottle contains exactly one OZ or 30 mL of Beard Oil. The front labeling simply says 100% organic Beard Oil that is fragrance free. I like the bottle and how simplistic it is. The only two ingredients contained in the beard oil are organic jojoba oil and organic argan oil. Both of these are used as moisturizers for your beard. The instructions say to put a dime sized amount in the palm of your hand, rub it into your fingertips, and then apply this oil to the skin underneath the beard. They suggest using this oil right after you get out of the shower while having a slightly damp beard.  How will you know if it Is it safe to use Beard Oil every day?
Their website suggests using approximately 3 to 4 drops per day for a one-month beard, 4 to 6 drops for a 1 to 3 month beard, 6 to 10 drops for a 3 to 12 month beard, and 10 or more drops for a one-year or more beard growth.
My experience
The first thing I check for was to see if the beard oil was actually fragrance free. I sniffed inside the bottle and could smell a slight fragrance. It was similar to smelling olive oil. There was something there but nothing too overpowering. After my first couple of uses, I had some friends and family come close to my beard to see if they could smell anything different. They all said that they did not smell anything which was what I was expecting because I couldn't smell anything while it was in my beard either.
How much to use
I decided to follow the instructions, and use approximately 4 to 6 drops. I had just trimmed my beard and was estimating that the overall length was probably around a three-month growth. I was impressed with how well the oil spread throughout the beard with using such a small amount of oil. The best tip I can give is to use the oil with your beard slightly damp because it spreads a lot easier. If your beard is dry you might have to use a little bit more than recommended to reach every part of your beard. I really tried to rub it into the roots of the hairs as suggested. This was pretty easy because the oil does a fantastic job of spreading everywhere.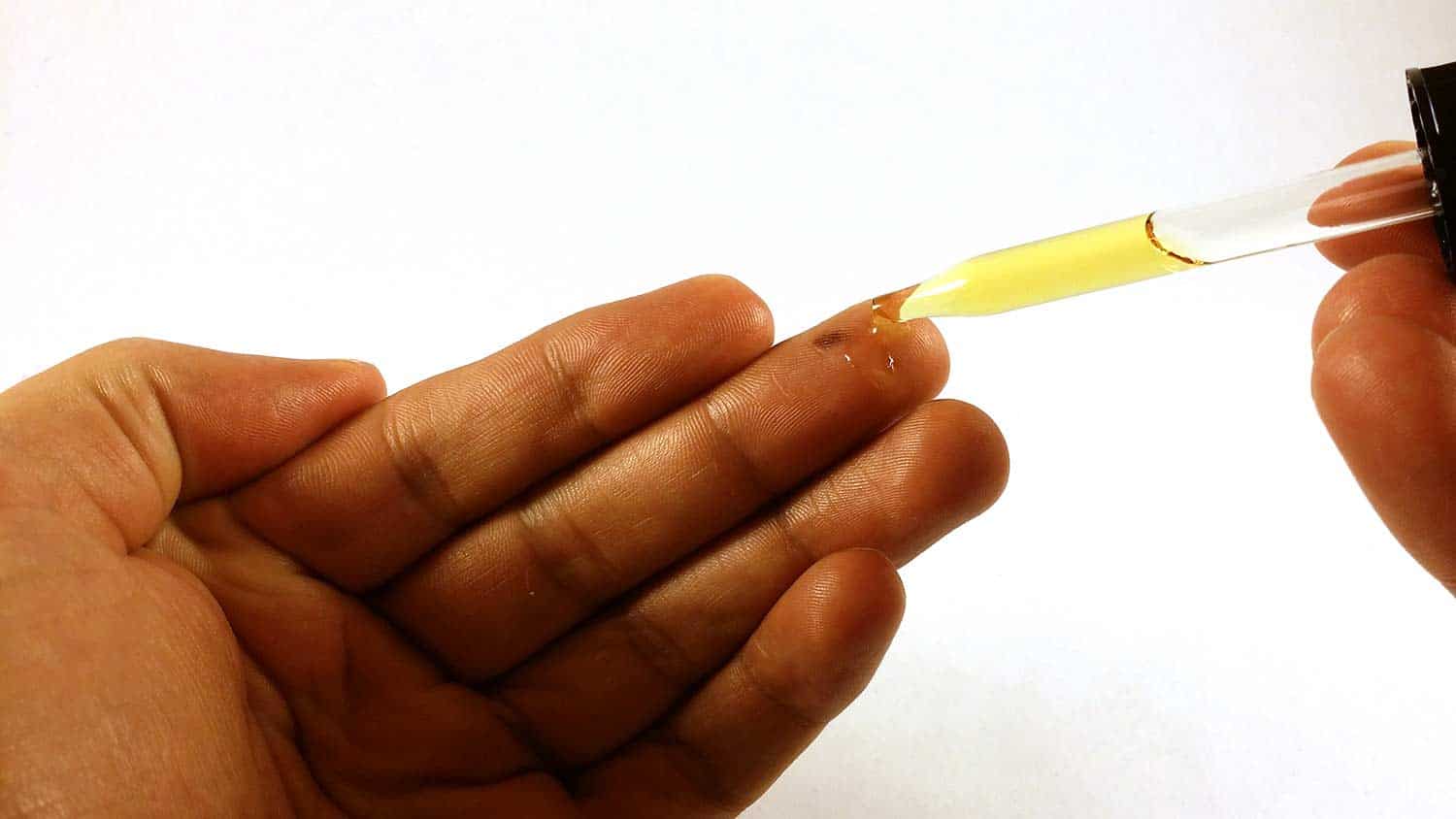 My first week of using the oil
After my first couple of uses, I did notice that my beard was slightly softer than it was before. It takes a couple of hours to fully settle into the beard before you can notice a difference. I could tell that my beard was less scratchy to the touch. I was still having slight dandruff problems but I did notice that my itch was going away. It adds a nice shine to your beard that is subtle but noticeable. I can imagine if you use too much of this stuff in your beard, it will get out of control and be too shiny. You should definitely use the recommended amount or even less on your first time trying it. Knowing the answer to the question (Do beard oils work?) is really helpful to new users. Should I use Beard Oil on stubble? It is a great way to condition your skin, minimize itch, and soothe irritation.
After one whole month
After one whole month of using Leven Rose Beard Oil on a daily basis my beard looks and feels much healthier than it did before. The dandruff has disappeared and I never feel itchy anymore, thus making it a perfect beard oil for sensitive skin. My beard is much softer than it was a month ago. I started using a little bit less over the last week or so that I could make this bottle last as long as I can. The worst part about this product is how much you get. If you are using this product daily it will go faster than you think even with using just a few drops a day. But besides that, it has completely changed how healthy and good-looking my beard is. It has a nice shine to it now which people notice.
Leven Rose Beard Oil Review Conclusion
I think it was absolutely worth it to try this Beard Oil. If you are a bearded man that has trouble with dandruff, itchy beard, or is just looking for a way to soften your beard, I would give it a try. It is not something that will fix your beard instantly with one try. But with daily use over a period of time that will make a significant difference. I only wish that I could get more of this oil for cheap. I will be using beard oil from now on. Stay tuned for other beard product reviews. Now that I have seen how helpful they can be I'm going to be trying a whole bunch to review on Prim and Prep for you guys. I hope you enjoyed my Leven Rose beard oil review.
Let me know what you think in the comments below. If you are considering a balm instead you should check out my review on honest amish beard balm.