Ever since trying my very first beard product which was Leven Rose beard oil, I have been on a spree of trying different beard products so that I can achieve the best possible beard.
Today I am going to be reviewing Honest Amish beard balm.
Beard balm is similar to beard oil except for the fact that it is solid at room temperature.
The reason for this is that the Honest Amish beard balm leave-in conditioner contains beeswax.
Let's jump right into the review so you can learn more about this very popular balm.
Enjoy my Honest Amish beard balm review!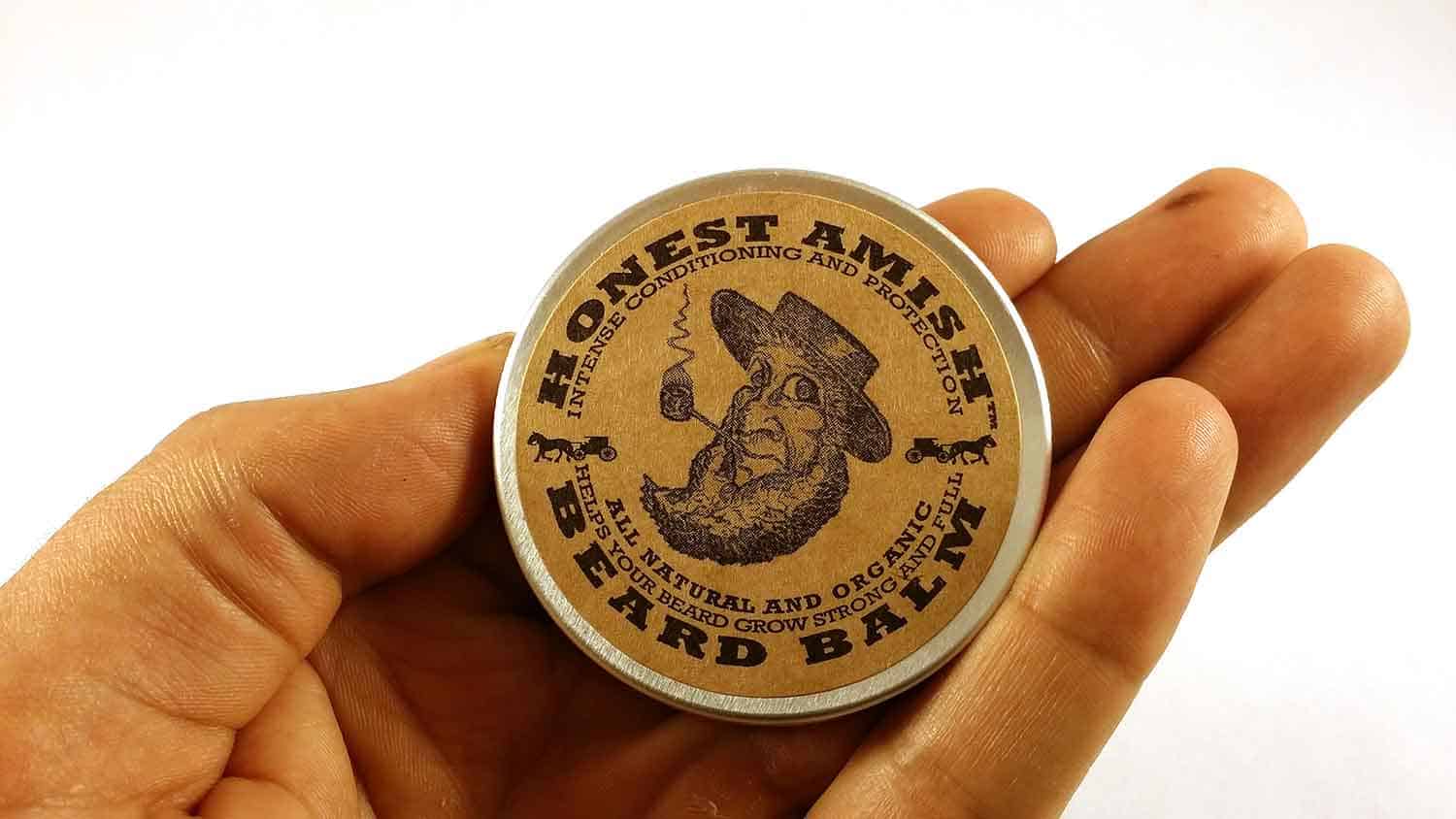 What I like about it
The Smell
I was hesitant to buy this after reading some reviews on Amazon.com.
So you already know where to buy Honest Amish beard balm or any other Honest Amish products.
A decent amount of people were saying that the smell was too strong and that it smelled like anise (black licorice).
This was a big concern to me because I really don't like black licorice.
The first thing I did when it arrives was popped it open to make the smell assessment myself.
To me there was a slight hint of anise but far from the most prominent smell.
Overall it smells like a mix of spices to me.
Overall it is very pleasant and manly smelling.
The real test was to see how it smelled when applied to my beard.
My friends and family noticed a slight scent but only when they got extremely close to me.
They all really enjoyed the smell.
Dandruff and Beard Itch
Common problems that most people encounter while growing their beard are dreaded dandruff (or beardruff) and beard itch.
This is a direct result of the Honest Amish beard conditioner that is in the balm.
I was extremely happy to find out that both of these problems have disappeared after one month of using this beard balm.
At first speculation, I was assuming that the beeswax might make the dandruff problem even worse than it already was.
This is not the case at all and if you follow the instructions and use the proper amount it really helps to moisturize the roots of the hairs.
Overall my beard is even softer than when I was using beard oil which I was surprised by.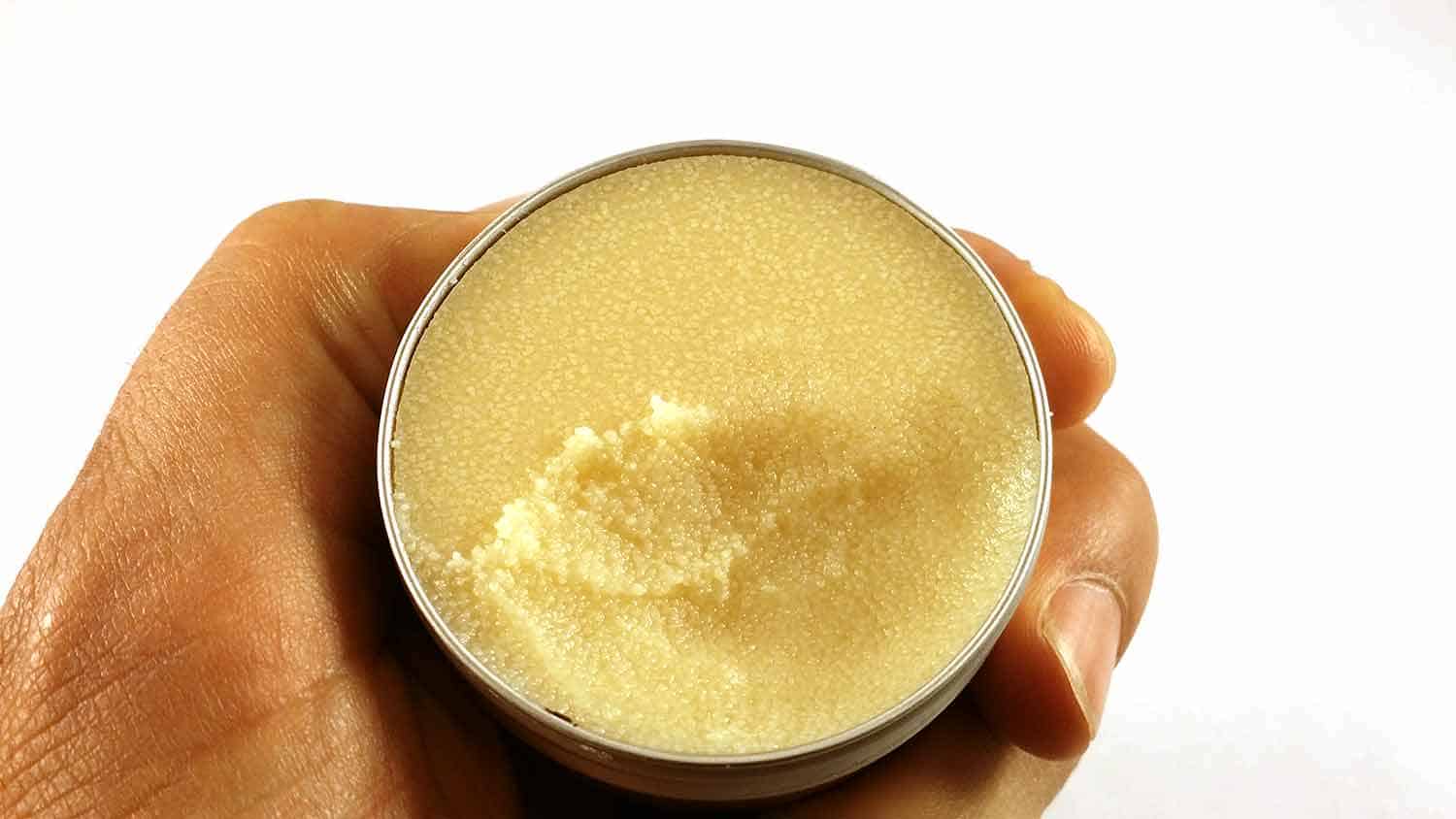 A Slight Hold and Shine
Compared to beard oil, beard balm has a slight hold to it due to the beeswax.
It is not a very strong hold but it allows you to manipulate your beard slightly to your preference.
It is not nearly as strong as mustache wax but it is a nice added benefit.
It also adds a nice subtle shine to your beard as long as you do not use too much of the product.
Both beard oil and beard balm can be overused to the point that your whole face is shining.
Things to Watch Out For
Make sure to use the recommended amount (or less) on your first couple of tries.
Overusing this product can lead to a greasy face and beard.
If you want your tin to last a long time make sure to use this product once you get out of the shower while your beard is still damp.
If you use it on a dry beard it will take a lot more to spread throughout all of your hairs.
Honest Amish Beard Balm Ingredients
The Honest Amish beard balm recipe is:
Organic oils
Fruit and nut butter
Essential oils
Botanical additives
Locally-harvested beeswax
This also covers the Honest Amish beard wax ingredients as they both (as in all of their products) contain 100% organic ingredients.
Tips for Using Honest Amish Beard Balm
If you are not sure how to use Honest Amish beard balm or how to apply Honest Amish beard balm, then keep reading.
Whether you know how to use Honest Amish beard wax or not, it is basically the same mode of application as the HonestAmish beard balm.
The only real difference between a balm and wax is the beeswax concentration – usually higher in waxes.
While using this product (beard balm Honest Amish) try to work it into the very base of the hairs at the skin level.
This will moisturize the hairs from the bottom all the way to the top and will help your hairs grow healthy and strong.
It is a lot easier to spread the beard balm throughout your beard if your beard is already wet.
As mentioned above this also makes the product lasts a lot longer.
A beard brush is helpful to evenly spread out the honest beard balm after you apply it.
I would recommend picking one up or just using a normal brush lying around the house.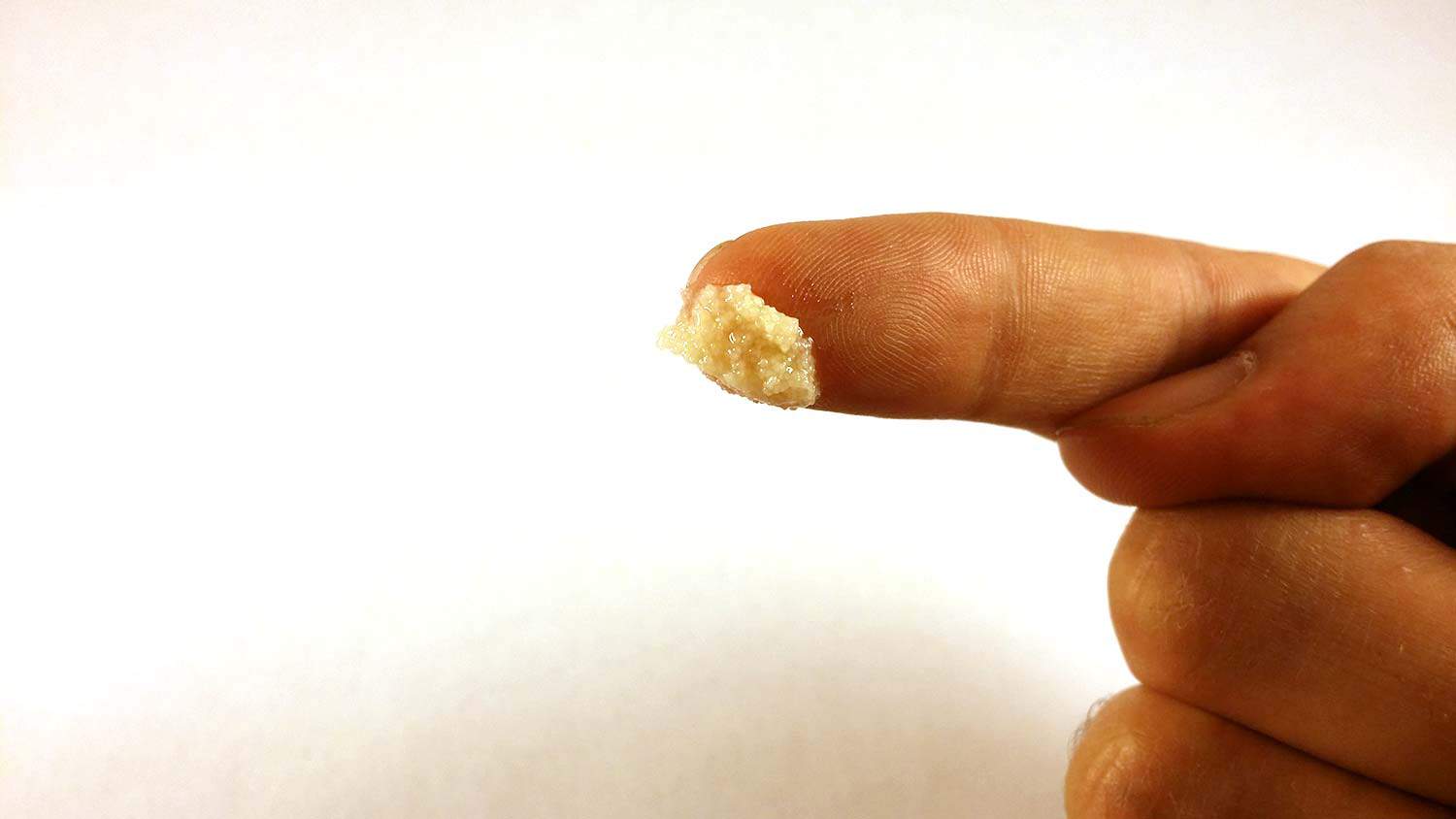 Honest Amish Beard Balm Review Conclusion
Overall I really have enjoyed using this product.
You can also get the Honest Amish beard kit that contains the Honest Amish beard balm, Honest Amish beard wax, Honest Amish beard oil, and Honest Amish beard comb.
If you are looking for a product to soften up your beard this will definitely be extremely helpful.
I have noticed that my beard is softer while using this even when compared to using beard oils.
Both beard oils and beard balm help to alleviate beard itch and dandruff.
This product has completely eliminated both of those for me.
My only gripe that I have is how small the tin is for the cost of this beard balm.
That is why I recommend using a very small amount with a wet beard.
It really makes this beard balm lasts a lot longer.
I hope you enjoyed my Honest Amish beard balm review.
Do you guys have any experience with this product?
If so shoot me a comment down below so we can start a conversation.
If you are considering an oil for your beard instead I recommend checking this one out.