Beard balm vs Beard oil - Lets talk about the differences
If you're reading this article, it means you already know what is a beard.
You have probably been growing your Beard for quite a long time now, and it's looking great.
You pride yourself on how it looks because if your Beard looks good, you look great!
In this article, you'll learn all about Beard Balm vs Beard Oil.
So in addition to doing research into products to help keep your beard trimmed, such as reading our post on the best beard trimmers, you started doing research into products to help keep your Beard healthy and vibrant.
Two of the beard products that you most likely came across were Beard balm and Beard oil.
The only problem is they seem very similar, and you're not sure between beard oil vs balm, which you should go for.
Well, you might've heard a thing or two about what is beard balm for and how to moisturize beard using beard oil daily.
And this might have left you wondering how to use beard balm or how to apply beard oil.
But by the end of this article, you should have no problem distinguishing the two and understanding when to use each product.
If both products are used to their full potential, they'll no doubt take your Beard to the next level.
Let's jump right in to see what they are all about.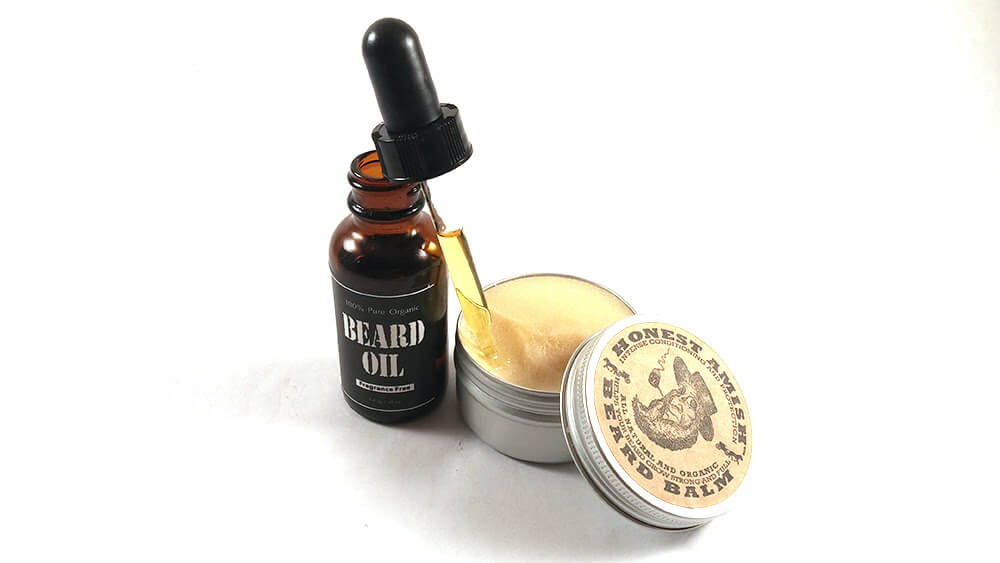 Beard Oil
What is beard oil?
It shouldn't be a surprise to you that Beard oil is made up of a variety of different oils (shocking, I know).
This means that Beard oil is a liquid at room temperature.
It is most commonly comes in a small bottle with a pipette to drip it from.
Whether you choose to use beard oil or balm (or preferably both), make sure that the right ingredients are present in the product(s) you purchase – this is the most important thing to look out for.
The main bulk of beard oils comprises carrier oils such as – jojoba oil, almond oil, and argan oil (to mention but a few top ones).
Typically, Beard oil is also accompanied by one or more essential oils to add fragrance.
Some common fragrances used in Beard oil are sandalwood, pine, and eucalyptus.
Wondering how to make beard straight?
Oil it – because beard oil works magic!
If you decide to make your own DIY beard oil, make sure that your home-made beard oil contains at least one of the above-mentioned carrier oils because they act as beard moisturizers.
There are other excellent carrier oils – like Coconut oil, Castor oil, and Almond oil that you can also include as part of your DIY beard oil recipe.
When to use beard oil?
Beard oil works primarily to relieve flaky skin and condition facial hairs – and you should apply beard oil every day.
However, it is not set in stone how often beard oil should be used daily.
I do apply beard oil to my hair (facial hair) before applying beard balm – this is good practice.
Because it is an oil it does a good job of getting all the way to the roots of your hair.
But, just how much is beard oil necessary?
Good beard oil helps the hairs grow healthily from the get-go and moistens dry beard.
These are some of the benefits of using beard oil, plus it's definitely the best beard softener that can soften the beard for the application of beard balm or the best beard wax.
Check out my review on leven-rose beard oil as well as my complete list of the best beard oils to help you find which best oil for beard is right for you.
Here are PNP's top three beard oil recommendations!
Gentlemen's Beard Premium Beard Oil – Check out the current price here or amazon reviews
Navigator Class Man Care Beard Conditioning Oil – Check out the current price here or amazon reviews
Leven Rose Beard Oil – Check out the current price here or Amazon reviews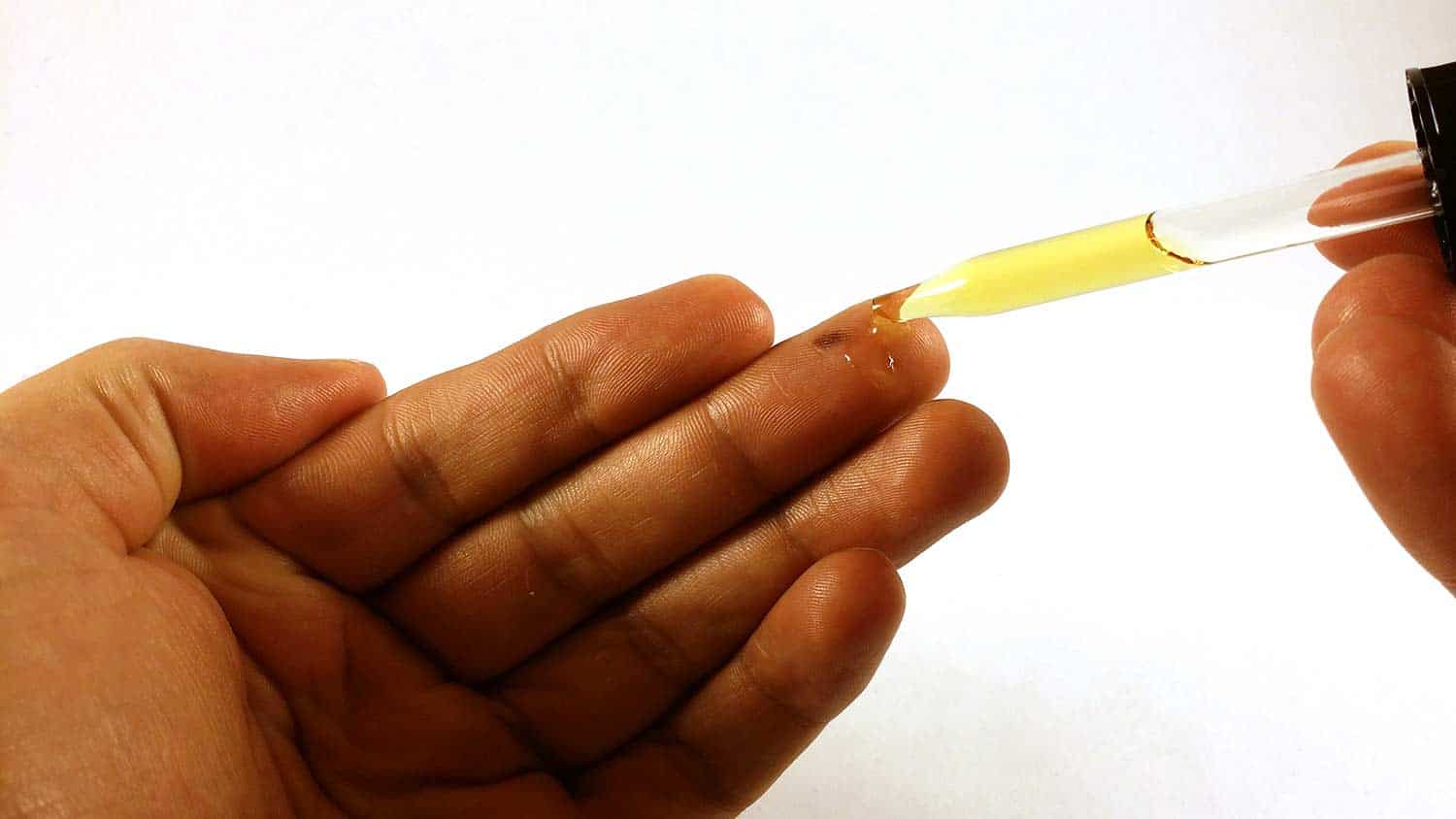 Beard Balm
What is beard balm?
Beard balm has a lot of the same ingredients that Beard oil does.
What mainly differentiates it from Beard oil is that it contains Shea butter and beeswax.
Both of these act as sealants to help you form and style your Beard while using beard balm.
How to make beard balm.
In making your DIY Beard balm, you heat the oils and the sealants together and then let them cool into a solid.
Because it has a lot of the same oils, it acts as a moisturizer as well.
When to use beard balm?
Beard balms are typically used in beards that are a little bit longer.
I typically start using and Beard balm once my Beard reaches one to 1 1/2 inches in length.
If your hairs or any shorter than this, they are not long enough to manipulate and style.
Some Beard balms contain synthetic ingredients such as petroleum jelly.
I recommend staying away from products like these because they could cause skin irritation and hair damage.
One last tip I have for Beard balm is to be conservative when applying.
If you apply too much at some point, it will dry up and leave your hair slightly crusty due to the beeswax.
Let's look at some other beard products that are mostly mistaken for beard balm and see the difference.
First on the lineup is…
Beard balm vs Beard butter
Beard balm helps tame your beard and makes it remain well-groomed, while beard butter, on the other hand, helps to manage beard itch, dry skin as well as dandruff.
You can use both beard oil and beard balm before and after beard styling, respectively.
Next up, we've…
While so many people use beard balm or beard oil interchangeably, most people actually think that beard balm is the same as a pomade.
Well, they are very alike, and sometimes, one can be mistaken for the other.
The main difference being the density (thickness) of both products – beard balm is always thicker than pomade or beard lotion.
Lastly, there is…
Beard wax vs Balm
While using a beard balm to style your beard can be very effective, beard balms are best for short to medium-length beards.
Beard waxes contain a higher amount of beeswax than beard balms.
Beard waxes are ideal for longer, fuller beards, as they provide a stronger hold than balms when styling.
There you have it!
Now, check out my Honest Amish beard balm review, as well as my complete list of the best beard balms to help you find which balm is right for your beard.
Here are PNP's top three beard balm recommendations for you guys!
Honest Amish Beard Balm – Check out the current price here or Amazon reviews
Beard Balm by Liberty Grooming – Check out the current price here or Amazon reviews
Wild Willie's beard butter – Check out the current price here or Amazon reviews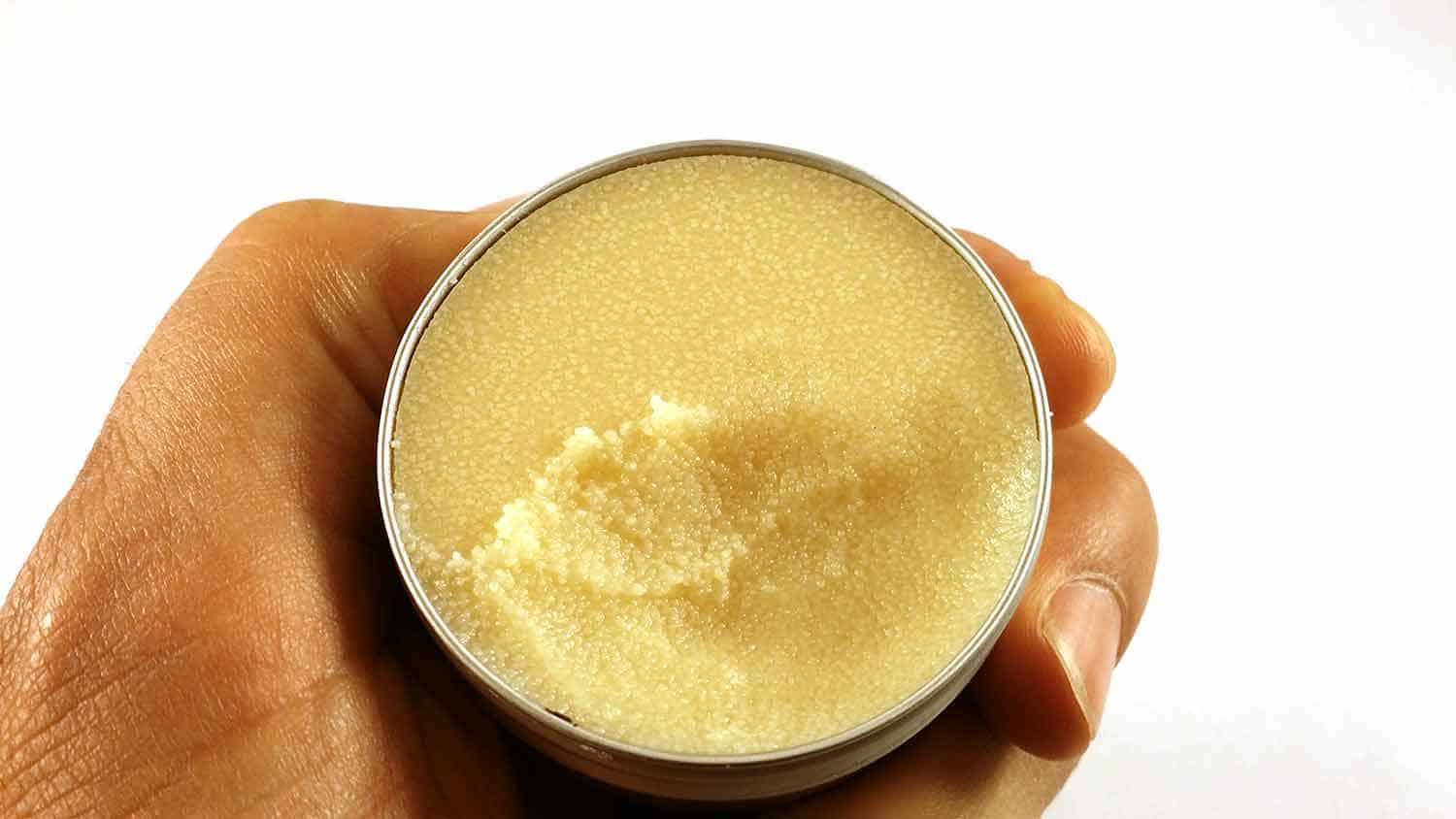 Can you use both?
Both Beard balm and Beard oil have their specific place in Beard maintenance, but you can absolutely use both together to get maximum benefits.
I typically like to use Beard oil after I get out of the shower when my hairs are still damp.
Because the oils are in a liquid state, it is really easy to get them all the way to the roots of the hairs.
I then use peer balm to manipulate, style, and condition the hairs at the end.
What does beard balm do?
Beard balm typically helps in styling and conditioning your beard, and it helps if you already know how to use beard wax.
There is no golden rule when it comes to how to apply beard balm or how often to use beard balm.
If you are using both products, try to go slightly lighter on each, because if you overdo it, your Beard will be overly shiny.
It is worthwhile to note that there are also beard creams, beard gels, and beard pomades – all of which are sometimes used interchangeably to mean the same product but quite frankly, they are all different.
Conclusion
Beard oil is typically used with shorter beards to promote healthy hair and healthy growth.
Using beard oil every day or twice daily (morning and night) will definitely yield results in no time.
It typically has more fragrance than Beard balm.
It is not as much use for styling because it does not have a good hold.
Beard balm, on the other hand, is great for styling in manipulating your Beard, as well as a mild conditioner.
This is due to the Shea butter and beeswax that it contains.
There are also beard growth balms as well as beard growth oils – the usage depends on the product ingredients.
You can use both products together for maximum styling and Beard's health.
Beard balm can even be used as a mild mustache wax as long as your hairs are not too long.
If you have worked long and hard for your fantastic beard, you need to be using one or both of these products so that you can really show off what you've got!
Straightened beards should be trimmed regularly during grooming as this is how to keep beard hairs from sticking out and looking unkempt.
I hope my article on Beard balm vs beard oil was helpful to you guys.
Leave me a comment down below if you have any other questions.
Be sure to check out my other articles, including the best beard styles, how to trim a beard, and how to maintain a beard.
Have a beardtastic day!
Hey! Don't Leave Yet!
If you found this article helpful, please be so kind as to share it on Facebook or other social media per the buttons below.
We really would appreciate it as we have worked so hard on this post for you.
I have a feeling some of your friends and family will find it helpful as well.
Also, be sure to join the Prim&Prep community!
Not only will you have a chance to WIN your choice of a quality safety razor or beard oil, but we will provide you with all kinds of helpful and enlightening male grooming tips and advice directly to your inbox – so you don't have to waste your time fiddling on the web to find the right information to look and feel your best.
There is nothing to lose and so much to gain.
SIMPLY SUBSCRIBE BELOW!