Hey guys, today we're talking Best beard balms!
These cool products sit in a middle ground between the deep nourishing powers of beard oils and the long-term hold of beard waxes.
It doesn't matter how long your beard is though, there will be a balm for you. If you're early in the facial hair growing stage, we've got a balm for that.
Do you look more like you are auditioning for a ZZ Top cover band?
Guess what – we've got you covered too.
In this article, we are going to provide a deep dive review into the best beard balms products available on the market today.
We've also put together a buying guide so you can find the right one for you, as well as a cool beard balm 101 guide packed with everything you need to now for some truly badass beard care.
QUICK OVERVIEW: Best Beard Balms
Excellent Blend of 15 Active Ingredients
Very Mild Aroma

VIEW ON AMAZON →

Effective on a Range of Beard Lengths
Great Value for Money

VIEW ON AMAZON →

Oil Packed for Beard Softening
Promotes Healthy beard Growth

VIEW ON AMAZON →

Honest Amish Heavy Duty Beard Balm

Same Quality Honest Amish Formula
Big 4 Oz Tin

VIEW ON AMAZON →

Bed Head Lion Tamer Beard & Hair Balm

Multipurpose Formula
Great Value for Money

VIEW ON AMAZON →

Excellent Beard Hydration
Good Beard Butter Levels

VIEW ON AMAZON →

Mountaineer Brand Heavy Duty Balm and Oil Pack

A Complete First Aid Kit for Beards
Helps Soften a Beard

VIEW ON AMAZON →
Use the table of contents below to jump to the sections most important to you.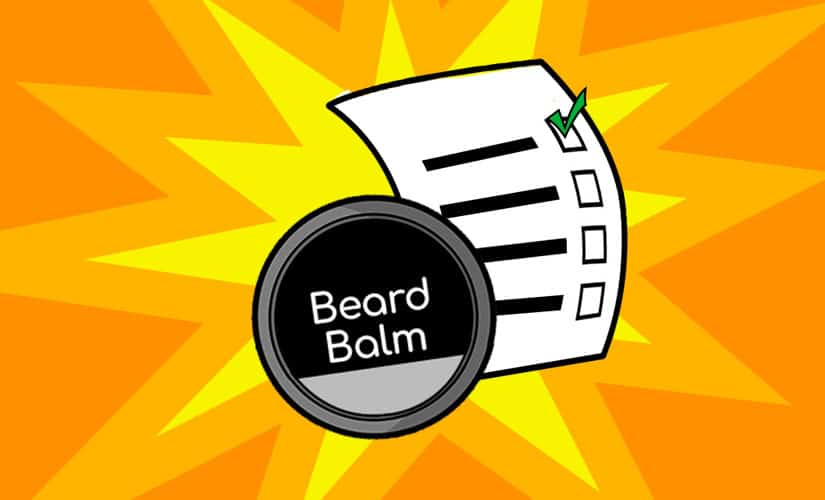 ---
7 Best Beard Balms of 2023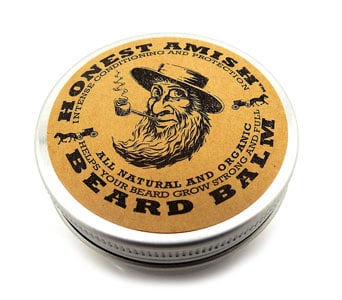 If you ask any group of bearded men what their balm of choice is, chances are that you're going hear Honest Amish Beard Balm from quite a few of them.
This beard balm really is one of the market leaders and one of the most popular brands on the market right now.
But is that popularity enough to make it the best brand for you and your beard and overall facial hair?
Specs
Who Is It Best For?
Any man who wants a good overall balm for a very reasonable price tag.
Key Features
As we said in our little preamble up there, Honest Amish is a brand with massive popularity amongst the bearded community.
On the one hand, this is because they were one of the first brands to hit the market when beard care products were still in their infancy – so they have had a lot of time to build up a lot of goodwill.
At the same time, the popularity of this brand can also be explained by the simple fact that, well, their product just works.
This product, their leave in conditioner balm, is very much the flagship product they produce and also one of their best sellers.
It is packed out with an ingredients list that contains a huge range of all natural ingredients.
We are talking Avocado and Grape Seed Oil (amongst others) to provide deep nourishment to your beard.
These are backed up by no fewer than four different kinds of butter – Shea butter, Aloe Cocoa, and Kokum.
These help to nourish and moisturize both your beard and the skin underneath your facial hair.
The sheer amount of butter in this balm actually makes it feel a little greasier in your hand than some other brands.
Don't worry though, it is formulated to be easily absorbed by your beard and skin so it doesn't leave a greasy finish.
If there was one complaint to be leveled at this product it is the fact that it contains no beeswax in the formula.
On the one hand that does mean that this balm is suitable for vegans.
On the other hand, it also means that the holding ability of this balm is pretty low.
If you have a great big bushy beard don't expect your Honest Amish Beard Balm to be able to tame it for long.
If you are looking for a great, all-purpose before and after beard balm for short to medium beards, then, this is a strong contender.
Bear in mind the very reasonable price tag too and it's easy to see why this brand is so popular.
By the way, if you've ever wondered why they decided to name their company after the Amish, this educational video explains why.
Check out the thousands of customer reviews here on Amazon.
---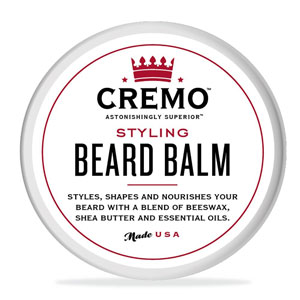 Cremo is a quality brand whose products have made their way onto a number of our previous product guides.
We really like this brand, and we were excited to check out their dedicated beard balm.
Did it live up to expectations?
Read on to find out…
Specs
Who Is It Best For?
Any man who wants a quality beard balm that is suitable for any length of hair.
Key Features
The first thing to note with this beard balm is that it is packed with essential oils. When we say packed, by the way, we are not exaggerating.
You have everyone in here from Sunflower Oil to Jojoba seed Oil – which is just great for healthy beard hair by the way.
There is only the one butter here, and it is Shea butter.
It is also a greasy formula.
That means that this product is not quite as useful for promoting healthy skin like some others, though the addition of Vitamin E does help a lot in that instance.
In fact, it almost feels more like a cream than a true balm.
That does have some advantages though, with the higher moisture content making it easier to work through beards of all lengths.
This balm is in fact particularly well suited for shorter beards, where it can be easily applied without clumping.
The formula is designed to be both easily absorbed and extremely moisturizing.
That, by the way, is why we suspect a lot of butter has been substituted for extra essential oils – for extra moisture and an easier application.
If your beard is quite dry then, the Cremo Styling Beard Balm could be a good option to get a little more moisture locked away into your hair.
A couple of negatives because, you know, nothing is perfect, huh?
One, for a balm that has "styling" right there in its name, it actually doesn't provide a super strong hold.
We rate it a medium. It's better than some light hold balms, like the Honest Amish product we looked at above.
But there are without doubt balms on the market right now that provide a stronger hold.
This will do a good job with styling but expect to apply it again later in the day if you are very active or get it wet in the rain.
The other issue – the aroma. Cremo has gone for a peppermint smell, which is quite nice…except they've overdone it a bit.
It's actually strong enough to clear out your sinuses (useful if you have a cold).
It does fade over time, but that initial application can be a little eye-watering until you get used to it.
Still, this is moisture-rich balm that also has a very cheap price tag for the quality of ingredients found in here.
Check out the hundreds of customer reviews here on Amazon.
---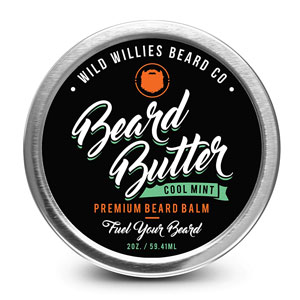 Wild Willies are the next beard balm to make our list.
This is the first balm we looked at which had the power to provide a stronghold – but is that enough to make it the best balm for you?
Specs
Who Is It Best For?
Any man looking for a beard balm that can soften a thicker beard whilst also packing the holding strength for long lasting styling.
Key Features
Say hello to the first balm to make our list with a strong level of hold.
So, if your beard is on the longer or thicker spectrum, and you want to add a level of manageable style and hold, this soft beard balm here could be your new best friend.
It achieves the hold with beeswax, which is nice to see.
Personally, we're always wary of seeing artificial products added in to add extra hold, so props to Wild Willies for keeping it natural.
Instead of going out and finding some weird chemical we can't spell let alone pronounce, they just added in extra beeswax.
Great stuff.
This is also another balm that has gone light on the butter and instead used that space in the tin to pack in some more natural oils.
Just as we saw with the previous products – and on more to come – when you drop your butter levels and up your oils, the payment for this is a product that feels a bit greasy.
As always though, we are not bringing you some half-ass crap here though.
Yes, it is a bit greasy.
But it absorbs well and you won't notice a very oily or greasy finish once you've applied it to your beard.
All of those oils also have the nice side effect of helping to promote healthy beard growth, and they can also help with your head hair growth.
Stuff like Jojoba Oil (found here) is going leave your hair shiny and healthy looking.
At the same time, it's nice to see ingredients like Tea Tree Oil here in the formula.
That oil can really help to soothe sensitive skin, helping to make this a balm that can be as kind to skin as it is to your beard.
Also props to Wild Willies for choosing to use Rosemary Oil rather than Rosemary Extract, something we always like to see used if possible.
It is when you dive down into the ingredients list that the main issue raises its head, and that is the inclusion of Emu oil.
Emu oil is packed with Omega oils, making it great for nourishing the skin.
At the same time, as the name suggests, it comes from the fat of dead Emus, the large flightless birds from Australia.
Some people won't care about this, and we aren't going to attack them.
We like a plate of ribs here at PrimandPrep, we're not hypocrites.
If however, you like your beauty products to come with no animal cruelty, suffering, or animal products then you may need to look elsewhere.
If you are looking for more best beard balms you can give them a try:
King C Gillette beard balm
Duke beard balm
Beardoholic beard balm
Non comedogenic beard balm
Check out the hundreds of customer reviews here on Amazon.
---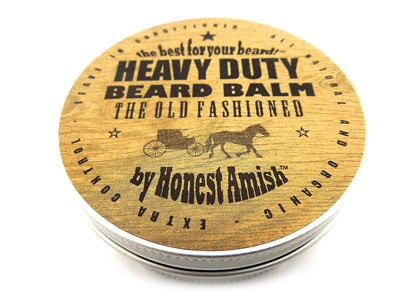 Honest Amish are back, and they have worked hard to rectify one of the main drawbacks of their standard balm – the lack of hold.
Have they improved a classic here though, or just drawn a moustache on their Mona Lisa?
Specs
Who Is It Best For?
Any man looking for the well-renowned quality of an Honest Amish brand balm, but with extra hold.
Key Features
The first thing to note here is that Honest Amish hasn't made too many tweaks to their formula for this product.
What you actually have is the standard balm that we reviewed already, into which they have simply chucked some beeswax.
On the one hand, you look at that and think come on Honest Amish, is this the laziest product upgrade since they put a new hat on Malibu Stacey?
On the other hand, though, it does make a lot of sense. The original Honest Amish balm, as we pointed out in our review above, is damn popular with bearded gents.
It is also, as we pointed out, popular for a reason, i.e. it is really, really good.
If you want to shape your beard try using beard balm.
Well, you are getting the same again here.
We won't repeat ourselves, read the Honest Amish review above if you've forgotten all the good parts.
Simply – this balm is packed to the gills with essential and natural oils and more beard butter than you can shake a stick at.
(Side note, but does Beard Butter sound as gross to anyone else as it does to us? Just imagine a rectangle of hairy butter melting onto your pancake stack. Gross.)
But to that quality formula, Honest Amish have now added some beeswax. That does mean that unlike the normal balm this version is not suitable for vegans.
However, it does mean that this balm is able to give a very strong level of hold.
That means it is perfect for long beards, frizzy beards and anyone who wants to style their beards.
Further, it's great for anyone who wants to tame/style their beard and actually keep it that way too.
You can expect a good 10 to 12 hours of hold with this product, subject to your activity levels and weather.
It's also nice to see that this balm comes in a big old 4 Oz tin. It means you pay a little more upfront, but you get enough balm to last you a good long while.
One small issue and this applies to all Honest Amish products, they are a little cagey about all of the ingredients in their balm.
So where other manufacturers tell you exactly what is in the tin, Honest Amish hides some ingredients behind labels like Essential Oils and Natural Extracts.
It's not a huge deal breaker, and the fact Honest Amish remain so popular shows it's likely only beard-obsessed loons like us who really care.
But it's a still a (very, very) small negative in our eyes. Other than that, this is a quality balm with excellent hold and styling abilities.
Check out the hundreds of customer reviews here on Amazon.
---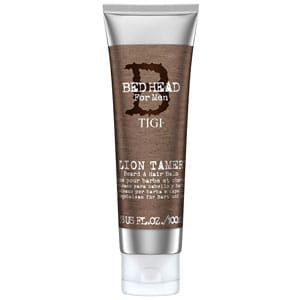 Next up we have a product that is a little unique in some ways, at least when compared to the other balms on our list.
Designed primarily to tackle beards that are extra frizzy, what else is this interesting little balm bringing to the table?
Specs
Who Is It Best For?
Any man who needs to tame an extra frizzy beard.
Key Features
Tigi Cosmetics are a UK based company. Amongst the many brands and products under their umbrella (Ella Ella) is the Bed Head range of products.
This range encompasses all type and styles of hair care and beard care, from gels and creams to shampoos and conditioners and right on through to what interested us the most – this pretty unique beard balm.
It's unique for a few reasons.
First of all, the more eagle-eyed among you will have noticed that it comes in a tube instead of a tin.
Most balms because of their high butter content plus the beeswax found in most of them are usually too solid to be easily squeezed.
This product is a little different.
It cuts back on a lot of the ingredients found in other balms, which in turn helps it remain more of a cream.
This allows it to be squeezed from a tube, but it also means it is very easy to apply.
It's more like applying a beard oil in truth – squeeze out a little amount, rub in your palm, run through your beard.
Simple, but effective.
Tigi has decided to overload this product with Omega 3 oils.
This, along with the cream like application, makes it ideal for taming extra long and very frizzy beards.
The other cool thing about this product is that it is a multi-purpose design.
It can be applied to your beard, but it can also be used on your head hair too.
That's pretty useful, especially if your head hair leans more to the frizzy end of the scale, and you'd like to tame it a little.
One drawback of the product is that it contains alcohol.
We've rapped about it before, and we sure you know, but whilst alcohol is great for getting the party started, it is not best friends with your skin.
It can lead to skin drying out, which in turn can lead to the dreaded beard itch. We tend to shy away from recommending beard products with alcohol in them.
However, we're happy to make an exception here.
For one thing, not all men react to alcohol anyway, so it won't even be a problem for the majority of you.
Secondly, this is just such a useful product for use on frizzy beards, we feel we need to have it on the list for any man who needs to tame one.
It is also, as the British would say, as cheap as chips, with a very low price tag for an over 3 Oz container of product.
So if you are worried about the alcohol content but still want to give this product a try on your frizzy beard, we say go for it.
Even if the alcohol does upset your skin, you'll only be down a few bucks if you throw the rest of the tube into the trash.
On the other hand, it could be what you need to tame and style a frizzy beard – so give it a try!
You can also try these balms sculpting beard balm and Vivo beard balm.
Check out the hundreds of customer reviews here on Amazon.
---
Smooth Viking is another brand that has a well-earned reputation for producing quality balms.
There are a number of likable features in this next product, but could it be packing enough to make it the right balm for you?
Specs
Who Is It Best For?
Any man looking for a good balm with excellent overall performance and very little fragrance.
Key Features
There is a lot of similarity between this next balm from Smooth Viking, and the Honest Amish beard balm we looked at earlier, specifically the first original balm.
You can look at this balm very much as a multipurpose style of product.
By that, we mean that it is not quite packing the highest hold levels, nor is it specifically tailored to work on one specific style of hair – such as very frizzy beards, as we saw with the Bed Head balm above.
Instead, this is a middle of the road balm.
But that is not a bad thing. What it actually means is that this is a balm with widespread applications.
Long beard, medium beard, short beard – this balm is absolutely fine to use on all of them.
Once in place, it will do a fine job of hydrating your beard and allows a good level of styling too.
This balm, also like Honest Amish, is packing a bit more beard butter than the typical balm.
It contains both Shea butter and, a little unusual for a beard balm, mango butter.
They will combine with a very impressive range of essential and natural oils for a balm that is well formulated to provide deep and long lasting hydration to your beard.
If your beard tends to run a little dry, or if you find it itchy from time to time, this could be a great product to help remedy that.
It's also good to see castor oil in the mix too.
This cool oil is not seen too often in beard balms, but it is an excellent skin moisturizer as well as helping promote healthy hair and beard growth.
One thing to bear in mind is that this formula can run a little on the greasy side.
It is well absorbed by skin and hair, but you do need to take a little extra care to first warm the balm between your fingers so it melts, then apply it thoroughly during your beard care routine to make sure it is well rubbed in.
It is also a good idea to use it very sparingly, as putting too much on your beard can leave you looking like you face planted into a bowl of fries.
On the other hand, the fact that a little goes a long way helps to add real value for money to this product, and even a standard 2 Oz tin will last some time.
All in all, this is a very well formulated general-purpose balm with wide spread application.
It's also worth pointing that it has the mildest smell of any balm we looked at today – it actually smells of nothing really.
If you don't like a strong fragrance in your balm, that is another feature to like about this product.
Check out the thousands of customer reviews here on Amazon.
---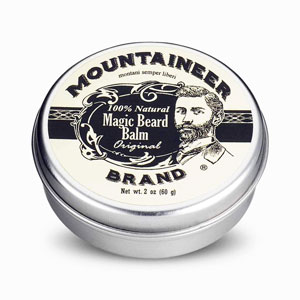 We are going to finish off with this balm from Mountaineer.
It is packing a range of great (and natural) organic ingredients, to such an extent it is almost a medicinal product, such is the range of beard disorders it can tackle.
Specs
Who Is It Best For?
Any man with a dry and/or flaking beard that could do with a little TLC.
Key Features
We really like this balm, but, for a change of pace, let's kick off with its weak spots first.
The only real problem is that it has a pretty weak hold.
That's a surprise really since beeswax is listed right there in the ingredients list.
Out best guess is just that it must have a very low proportion of beeswax in the formula.
Given that then, do not expect this product to tame a crazy beard.
Nor should you expect to style with this product and have your beard locked into position.
If that what you want, pick up a dedicated beard wax at the same time because this balm is weak.
Now, we kicked off the review with this advice, because frankly, a strong hold is not what this balm is about.
Don't hold it against it that it has low hold, just recognize that is not its purpose in life and move on.
So what does this balm do?
Well, to us at least, this balm is like a first aid kit for sick beards.
It is packing a higher beard butter percentage than many other balms.
Not only that but is a blend of butters too, not just your standard Shea butter.
The butter is backed up by an excellent spread of essential and natural oils for a balm designed to really hydrate beard hair.
If your beard is feeling a little dry then this balm could provide the splash of deep hydration that it is crying out for.
One key ingredient that we were very impressed to see here is pine tar.
As you probably guessed, this tar is derived from pine trees, and it is dynamite for tackling dandruff and related skin conditions.
So if you have noticed some flaking in your beard and think you may be suffering from Beardruff (yes it's a thing and that's what it's called) then this balm could be exactly what you need to tackle it.
That's what we mean by a first aid kit.
This little tin of balm is just packed with all the kinds of ingredients that you need to tackle the majority of beard problems.
Throw in the very impressive low price and this really is a quality balm.
Check out the hundreds of customer reviews here on Amazon.
---
Things to Consider When Buying Best Beard Balms
Before we get to our best beard balms reviews though, in this first section we'll highlight the features that you should bear in mind whilst reading those reviews.
Remember your training, and you will make it back alive!
Wait…
Checks Notes
Remember these features in the list here, and they will help you to find the best beard balms to suit your specific needs.
Yes. That definitely makes more sense.
1. Size
---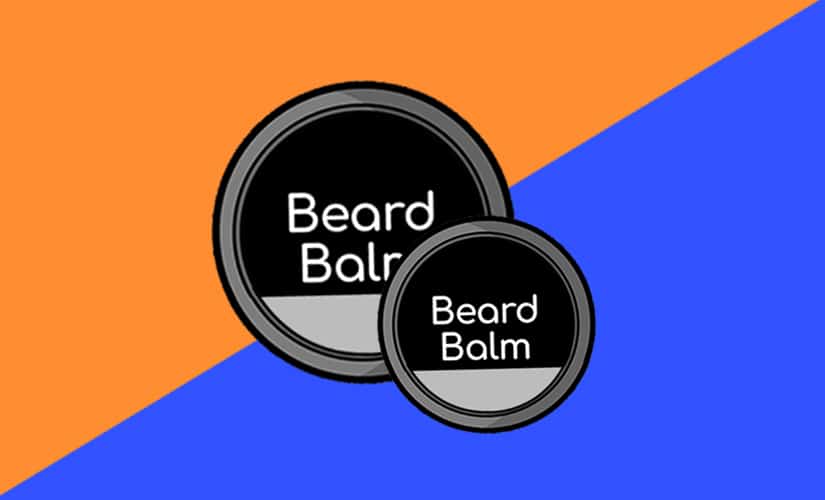 Yep, sorry to say guys but size does matter – at least in terms of your beard balm container.
We often get asked how to use beard balm.
The answer is it really depends on how much you use, how long and thick your beard is, and overall facial hair is, etc.
Most balms come in 2 Oz tins. On average that will last a normal guy about 6 weeks to 2 months.
Bigger tins are available with some products and will provide both a longer lifespan and, usually, more value for money.
2. Level of Hold
---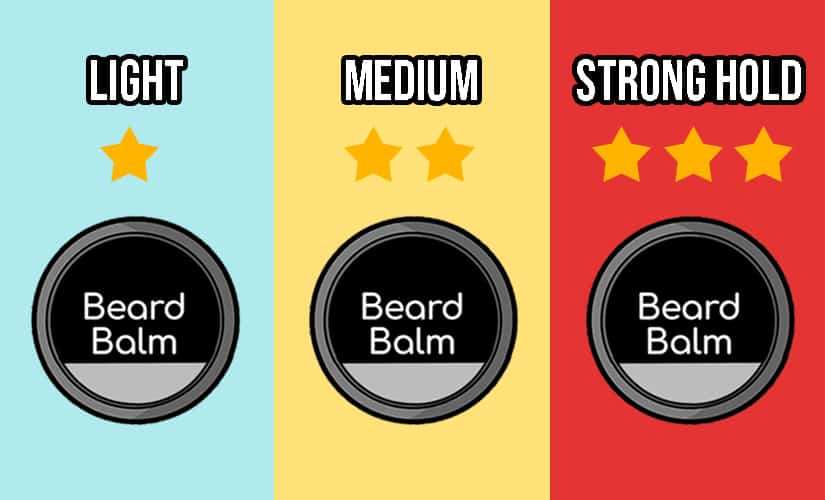 We ranked each balm Light, Medium, or Strong Hold.
Sometimes the query in our mind is: does beard balm help growth?
If you want to tame your beard and/or style it in a way that lasts longer than an hour or two you need a medium hold for most beards and a strong hold for longer and thicker ones.
Don't discount a balm with low hold though.
A leave-in conditioner comes in handy with helping beard oils and beard balms hold longer and make your beard stronger
You may need to pick up the best beard wax to supplement it, but the balm itself could do a great job in another way such as hydrating or repairing your beard.
3. Natural Ingredients
---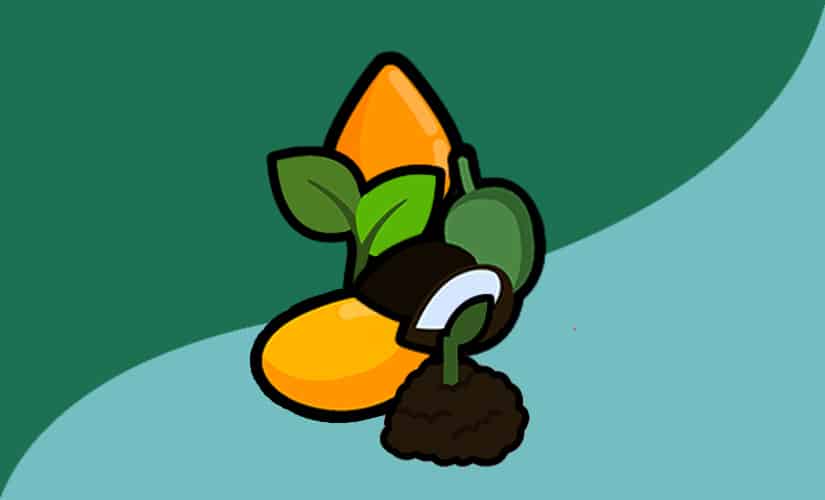 Where possible we have selected balms with all natural ingredients or organic ingredients. When to apply beard balm?
Naturally, we like to see balms packed out with quality butter and essential and natural oils.
We also like to see Beeswax used as the medium for providing hold to a beard.
It's just a personal preference really, but if a product is going to be in contact with our skin for prolonged periods of time, we want it to be as mild – and natural – as possible.
This will include products such as oils, balms, leave-in conditioner, and all kinds of butter.
4. Scent
---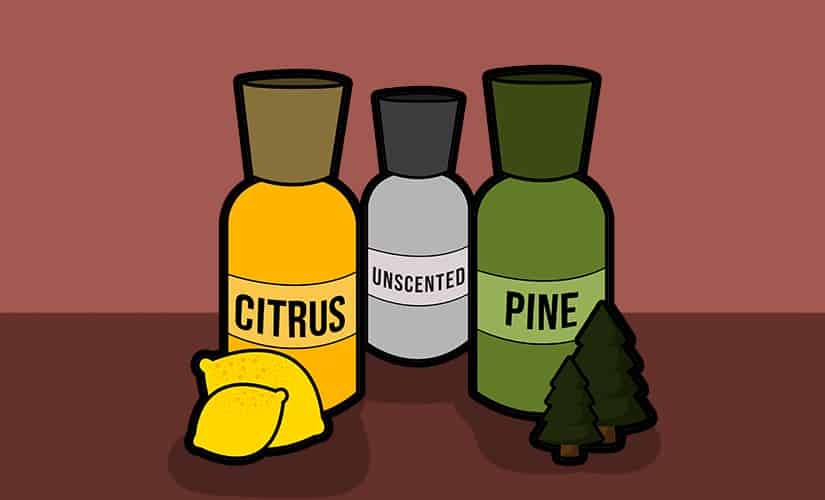 We know that scent is important to you guys, so we've done our best to describe the aroma of each balm.
Of course, until they invent scratch and sniff IPads, we can only describe it in words.
5. Price
---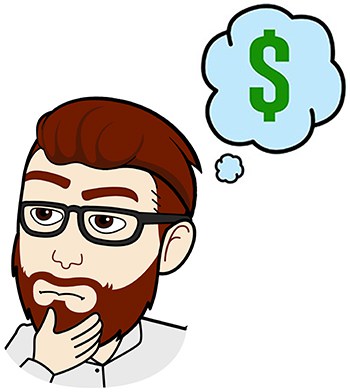 Last but not least we highlighted the price point of each balm.
Yes in an ideal world, we would have balms made of the very best ingredients rubbed into our beards every morning by Katy Perry.
In reality, we know that everyone operates on a budget because, well, we do too.
Also, don't discount a balm just because it's cheap.
We've found some cracking balms on our list below that will do a great job without breaking the bank.
One of the real benefits of beard balm is how damn easy it is to apply.
Follow these tips and, with a little practice, you should be applying balm like a pro in no time at all.
Take a small amount of balm and place it in the palm of your hand. How much you need will vary slightly from balm to balm, so it will pay to practice a little.
Once you have your balm in your hand, spend a little time rubbing it between your palms. The heat and friction will melt the balm, making it easier to spread through your beard.
Once melted simply work the balm through the beard, starting at the roots and working toward the hair tips.
If you are using a balm with good hold, now is the time to style your beard if you like.
The above will work well on any beard up to about 2 inches in length.
After that, for longer beards, we would suggest using a quality beard brush to help work the balm through the beard.
Simply apply the balm at the roots then use your brush to work it toward the hair tips.
Finish up with a beard comb for a more stylized finish.
---
Frequently Asked Questions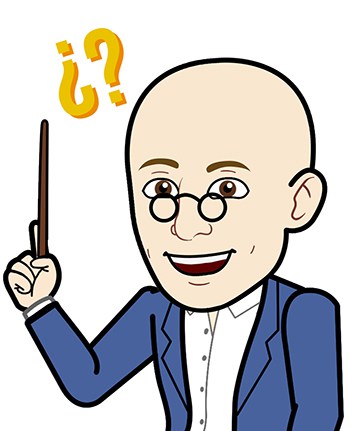 A beard balm is a leave-in conditioner that moisturizes, conditions, styles, softens, and seals in moisture to your beard.
2. What is the difference between beard oil and beard balm?
Beard balm is your best bet if you want that "just got out of the barbershop" immaculate look. Beard oil is nothing more than a concoction of oils. These oils will not provide your beard any structure or support. Beard balm lasts longer than oil on your beard and skin.
3. Can't I just make my own beard balm?
Beeswax, butter, carrier oil, and essential oil are the only four materials needed to make beard balm. As you might expect, you can add extra components if you like, but you should do so only once you've learned the basics and are comfortable with the procedure.
4. When to Apply Beard Balm?
After a shower, the best time to apply beard balm is. Why? Because your beard is entirely clean and the beard hair is softest at this time, applying the balm and styling the hairs is easy.
5. Beard Balm Use and Beard Balm Directions.
Circularly rub your finger on the balm until you have a dollop on your fingertip. Work the product between your palms and fingertips until it feels warm and supple. Apply to beard, styling your beard into its desired shape.