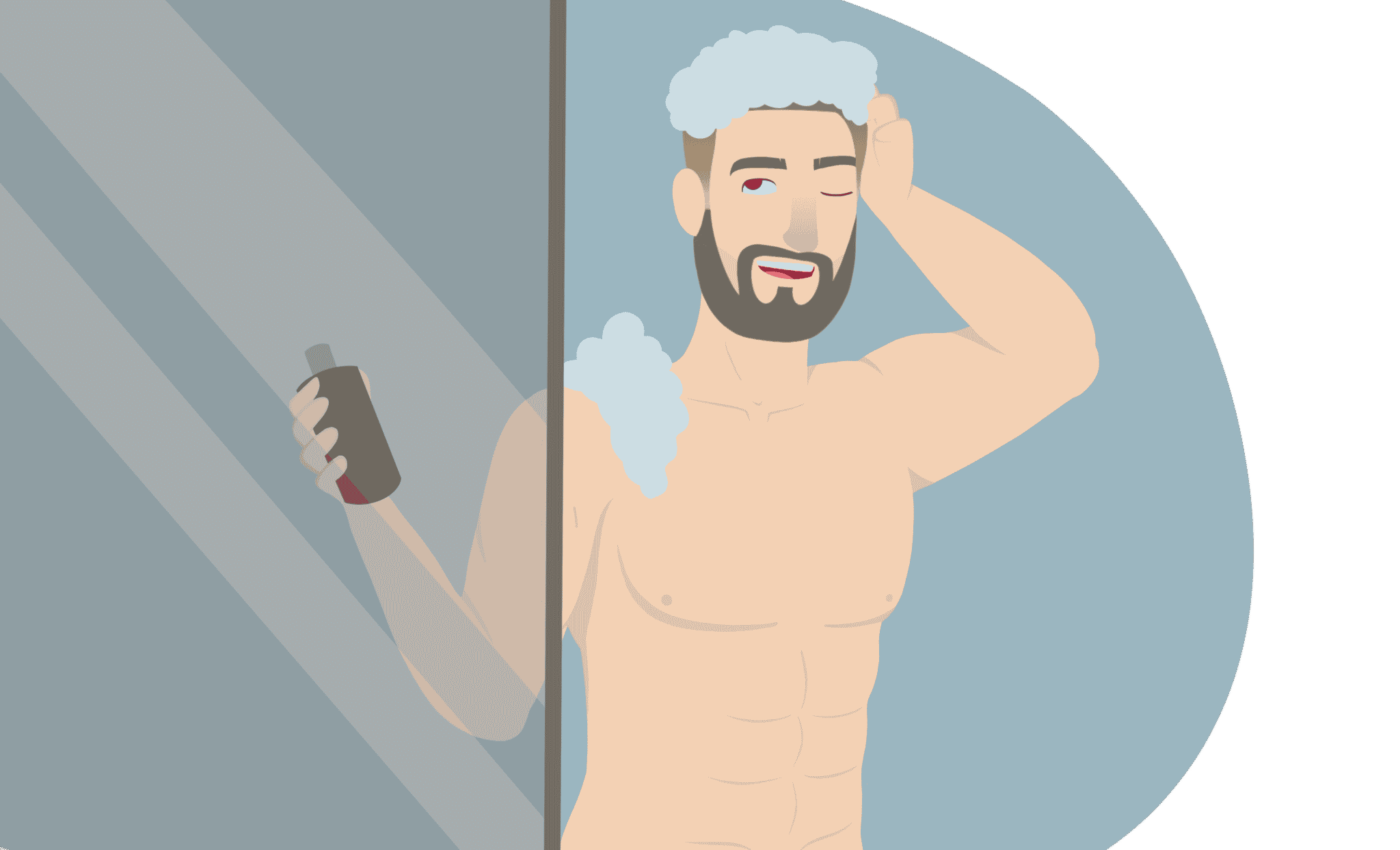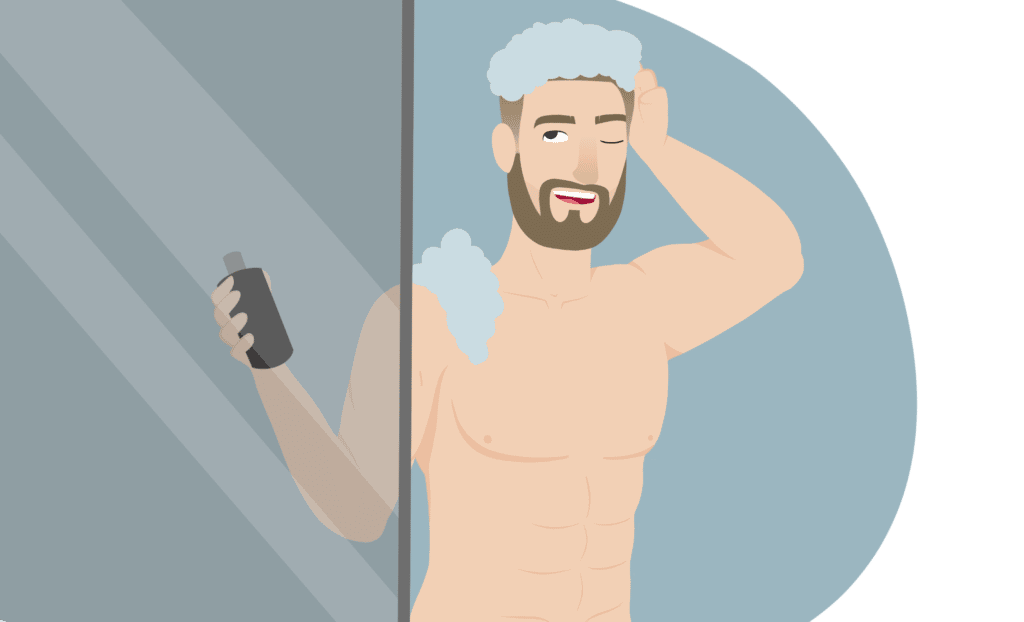 If you suffer from dandruff, sebaceous build-up, an itching scalp, hair breakage, or even dry scalp and thinning hair, chances are you have been to a dermatologist. Perhaps you have been prescribed a series of medications to combat this issue, but you're not quite ready yet to take that route. So what now?
Your best bet is to use an anti-dandruff shampoo, known more specifically as a Ketoconazole shampoo. Ketoconazole is a high-potency antifungal agent that kills off the fungus on your scalp that causes many of the symptoms we discussed above.
Unfortunately, these Ketoconazole shampoos are not all made equal. To make it easy for you to find an anti-dandruff shampoo that effectively provides a scalp treatment, we have gathered together the best shampoos Amazon has to offer and reviewed each of them.
Best Ketoconazole Shampoo
We tried and tested multiple Ketoconazole shampoos from Amazon and concluded that these eight are the most effective for dandruff treatment. We used the approach to chat to individuals about what they looked for in a high-quality anti-dandruff shampoo and collected together those that ticked these boxes.
We then reviewed each of these scalp treatments. Our evaluation of each was based on the following criteria: the active ingredients used to make the shampoo, how quickly the shampoo showed results, efficacy, additional treatments offered, and ease of use.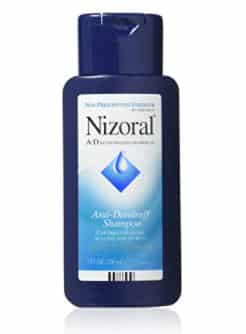 Nizoral is a brand that specializes in the formulation of antifungal and anti-dandruff products. The brand prides itself on being the only over-the-counter product that contains key ingredients such as Ketoconazole, an anti-fungal that helps eliminate dandruff from the source.
One of the brand's leading products is the Nizoral Anti-Dandruff Shampoo. Nizoral designs this product to eliminate and control the fungus that causes the symptoms associated with dandruff and itchy scalp.
Specs
Contains the active ingredient Ketoconazole 1%
Made for use on color-treated hair and on chemically processed hair
Comes in a pack of two bottles
Designed to control flaking, scaling, and itchiness
Who is it Best for?
This shampoo from Nizoral is an excellent option if you suffer from a dry scalp that itches and flakes. Better yet, if you have color or chemically treated hair, this product is safe for use.
Compared to other dandruff shampoos on the market, such as the Amazon Brand – Solimo Dandruff Shampoo for Everyday Use, this product from Nizoral is relatively expensive. However, this could be attributed to the inclusion of the key ingredient Ketoconazole.
I tried this shampoo out for just over two months to properly gauge the effectiveness. Within the first week, I saw results, with the flakes visibly gone and the itchiness was reduced substantially.
Although somewhat expensive, this shampoo provides results and fast, making it, in my opinion, worth the extra cost.
Key features
Nizoral manufactures this shampoo for people with color-treated or chemically treated hair that suffer from dry, flaking scalps and itchiness that results from dandruff and the fungus that causes these symptoms.
The key ingredient in the shampoo is an antifungal called Ketoconazole. This antifungal fights the fungus that causes dandruff, instead of just washing away the flakes, only for them to return later. The shampoo fights the problem at the source rather than just eliminating the effects.
Because the formula of the shampoo is so potent, you only need to use it twice a week, and trust me, by the end of that first week, you will start seeing results.
The shampoo comes with a clean, fresh scent that won't leave your head smelling as though you are using a medicated shampoo so that you can feel confident and dandruff-free.
Pros
Doesn't have a medicinal smell to it
Only needs to be used twice weekly so it lasts longer
Cons
Contains sodium chloride which may cause drying out of your hair follicles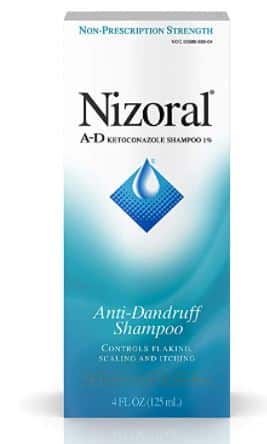 Nizoral is a brand that focuses on treating dandruff at the root cause rather than just eliminating the symptoms. According to the brand's website, the treatments it offers are ten times more effective than other anti-dandruff treatments on the market. The products are all clinically tested to ensure efficacy and leave you with a dandruff treatment that works quickly.
The Nizoral A-D Anti-Dandruff Shampoo with Ketoconazole 1% is another of the brand's offerings when it comes to dandruff control.
Specs
Contains 1% Ketoconazole
Made for thick hair or hair that is chemically or color-treated
Designed to control itching, flaking, and scaling
Made for twice-weekly use
Who is it Best for?
Men and women with thick hair or hair that has been treated with color or chemicals such as a perm or Brazilian straightening treatments can use this anti-dandruff shampoo from Nizoral.
Although the shampoo contains Ketoconazole and is the only over-the-counter shampoo to contain this ingredient, it is safe for use on all hair types, including those mentioned above.
After using this shampoo for a little over a month, I can happily report that it works. I saw a visible change in the dryness of my scalp, and the flakes and itching were gone within three uses.
I enjoy this shampoo because you can alternate use with your regular shampoo, so it lasts longer. It works up a lightly scented, rich lather that feels luxurious, too; you don't feel as though you are using a scalp treatment.
Key features
Nizoral makes this shampoo with the key ingredient Ketoconazole. This antifungal treats the fungus that causes dandruff, targeting the root cause of the symptoms, rather than just removing the fungus symptoms. This way, the problem is resolved and will leave you with flake-free and healthy hair in no time.
The shampoo works up a rich and creamy lather that coats the scalp and attacks the fungus. It is designed to show results in just two to three uses, so you can get back to focusing on the things that matter in life.
The strength of the shampoo is potent, so you only need to use it twice a week and can interchange it with your other hair care products. Those looking to use a conditioner in conjunction with this shampoo may want to consider using one with tea tree oil, as this is an excellent natural oil for preventing dandruff.
Pros
Features a light, fresh scent that doesn't smell medicinal
Provides a thick, creamy lather
Shows results within the first week of use
Cons
Contains sodium chloride which can dry out your hair follicles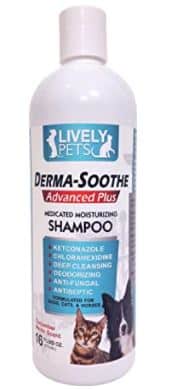 Lively Pets is a brand that focuses on the formulation and manufacture of treatments and supplements for pets. The brand understands that it is not just us humans who need a little attention when it comes to fungal infections, dry skin, and itchiness. Our pets need it too.
The Medicated Dog Shampoo for Dogs and Cats by Lively Pets is made to treat dry skin, yeast infections, dandruff, mange, and hot spots on dogs, cats, and horses.
Specs
Contains active ingredients Ketoconazole and Chlorhexidine
Works as an antifungal, antibacterial, and deep cleansing shampoo
Provides moisture to the skin and deep cleans pores
Is safe for use on a range of animals including dogs, cats, and horses
Who is it Best for?
This ketoconazole shampoo is designed for pets that suffer from a range of dermal conditions. This shampoo is of clinical strength and is recommended by veterinarians.
It is easy to use and works up a great lather, which makes keeping your furry friend happy and cleans a simple task. While it is designed to treat a range of dermal problems, this shampoo also deeply cleanses your pet, clearing out their pores and leaving them smelling fresh.
The first thing we noticed (we gave this product to a colleague to try on her poodle, who has long suffered from itching skin and dermatitis) was the soft cucumber and melon fragrance.
The shampoo worked up a quick lather and was easy to rinse out too. Following the instructions and bathing Jojo (the poodle) three times a week with the shampoo, we found that she began to scratch much less after the first bath; a week later, she was utterly itch-free.
Key features
Lively Pets infuses this Derma-Soothe shampoo with two active ingredients: Ketoconazole and Chlorhexidine, the former an antifungal and the latter an antibacterial agent. Together these elements work to alleviate the itching and flaking caused by dermatitis, dandruff, seborrhea, infections, rashes, and insect bites.
The shampoo also helps to deeply but gently clean your pet's skin, unclogging pores and clearing away dirt and grime that can add to the itchiness.
Antibacterial agent Chlorhexidine keeps your pet germ-free and helps treat scratches, cuts, and abrasions on your pet's skin, helping wounds heal quicker and preventing infections.
The shampoo is designed for safe use with a variety of animals, including dogs, cats, and horses, so you can keep your furkids clean and itch-free.
Pros
Comes with a soft cucumber-melon scent
Delivers results in 24 hours
Cons
Requires application and use three times a week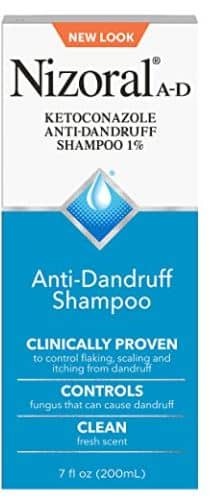 Nizoral places its focus on providing a fast-acting and effective dandruff treatment for those who need it most. The brand offers this treatment in a selection of different shampoos. Some are formulated for use by people with hair that has been chemically or color-treated; others are made for use by those with thinning hair.
The Nizoral Anti-dandruff Shampoo is made for use with all hair types, so you can use it confidently to eliminate dandruff, flaking, and itching.
Specs
Contains key ingredient Ketoconazole
Made to fight the fungus that causes dandruff
Helps to control itching
Potent formula for twice-weekly application
Who is it Best for?
If you struggle with dandruff, dry skin, a flaking or itchy scalp, then this shampoo is precisely what you need. It is formulated to combat the fungus that causes dandruff and the symptoms that come with it.
Compared to other anti-dandruff shampoos on the market, this shampoo is expensive; however, it is fast-acting and effective, making it well worth the cost, in our opinion.
I gave this anti-dandruff shampoo a try, and having tested out a few others on the market, I was not expecting fabulous results, as had been my experience thus far. However, I was left pleasantly surprised. The itching was gone after the first shampoo, and at the end of the week, just two washes later, there were no visible signs of flakes. Best of all, it didn't leave my hair smelling of chemicals.
Key features
Nizoral formulates this shampoo with active ingredient Ketoconazole. This element is a strong antifungal that works quickly and efficiently to destroy the fungus on your scalp that causes dandruff. This shampoo is the only otc (over-the-counter) shampoo that contains this ingredient in the potency we see here.
Nizoral's anti-dandruff shampoo comes in a creamy consistency and works up a rich, thick lather that gently works to combat this fungus while eliminating the flakes and itchiness on your scalp at the same time.
The shampoo features a light, fresh fragrance that doesn't leave you smelling as though you are using medicated shampoo. It can be used on all hair types, even hair that has been colored or chemically treated.
Pros
Reduces itching after the first wash
Produces visible results after the third wash
Comes with a delicate fragrance
Cons
Would be nice if the bottles featured some tamper-proof protection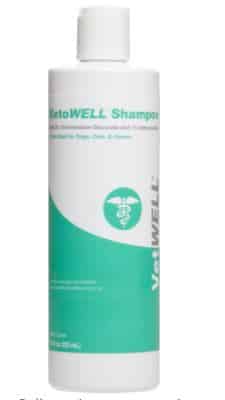 VetWELL is a brand that focuses on producing and formulating healthcare products for your pets. The brand works closely with veterinarians to ensure the formulation of safe and effective products designed to help your pets live their best lives.
The VetWELL Ketoconazole Chlorhexidine Shampoo for Dogs & Cats is made to help treat seborrheic dermatitis, dandruff, itching skin, yeast infections, and wounds.
Specs
Includes Chlorhexidine and Ketoconazole
The formula also includes natural ingredients aloe vera and oatmeal
Made for use by dogs, cats, and horses
Help treat seborrheic dermatitis, yeast infections, fungal infections, hot spots, and wounds
Who is it Best for?
KetoWELL shampoo is made for dogs, cats, and horses. This shampoo is formulated to help alleviate pain, itching, flakey skin, and infections associated with yeast infections, seborrheic dermatitis, fungal infections, and wounds.
If you have a pet suffering from any of these symptoms, you may want to give this shampoo a try.
After leaving it with a friend to test on her cat that was rescued and came with a skin condition, we eagerly awaited the results. One week later, the skin condition was clearing up, less scratching was happening, and her fur had started to grow back. While treating cats with this shampoo is challenging (if you own a cat, you will know how much they despise bathing), it is certainly worth it.
Key features
This pet shampoo comes with two key ingredients. The first is Ketoconazole, a potent antifungal that eradicates the fungus that grows on the skin and causes skin conditions such as dandruff, seborrheic dermatitis, itching skin, flakey or dry skin, sebum build-up, and yeast infections. This antifungal treats not only the symptoms but also the cause.
The second active ingredient is Chlorhexidine, an anti-bacterial agent. You will find that animals with itchy skin and skin conditions tend to scratch a lot. This scratching and licking often lead to wounds on the skin that are easily infected. Chlorhexidine eliminates bacteria, soothes the wound, and clears up any possible infection.
Also included are natural ingredients aloe vera and colloidal oatmeal. These two elements help to soothe and calm irritated skin, easing your pet's discomfort.
The shampoo comes with a light, minty fragrance and is simple to apply and even easier to wash out from your pet's coat.
Pros
Comes with a soft minty scent
The shampoo provides results after the first wash
It is simple and easy to apply
Cons
It is quite thick in consistency and has little to no lather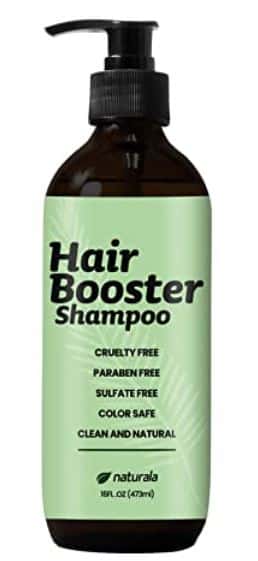 Naturala is a brand that prides itself on creating natural products free from harmful chemicals. The brand offers a selection of body and hair care products that help soothe the skin and scalp and leave you feeling fresh and invigorated.
One of the brand's most popular products happened to be the one that caught our eye, the Naturala Hair Booster Biotin Hair Growth Shampoo. This dual-functioning shampoo is undoubtedly worth a try.
Specs
Includes Ketoconazole
Free from parabens and sulfates
Cruelty-free formula
Includes Aloe vera, biotin, DHT blockers, and essential oils
Who is it Best for?
This Hair Booster Shampoo is designed for use by individuals suffering from thinning hair or hair loss due to pattern baldness, Psoriasis, or Alopecia.
This dermatologist-recommended shampoo is suitable for all hair types and is simple and easy to use. I gave it a try for a few months to see whether it really did add volume, luster, shine, and body to my hair, as the product claims to do.
After a few weeks' worth of use, I noticed that my hair had a definite shine to it and had more body. I wasn't sure whether my hair was left thicker, but it left me with lots of body. A few things I noticed were that the shampoo comes with a soft and subtle fragrance, and it did leave my hair feeling a little drier than usual.
Key features
Naturala formulates this shampoo with a few key ingredients. The first is Ketoconazole that helps eliminate any fungus on the scalp and revitalizes the hair, leaving it vibrant and soft.
Biotin and natural DHT blockers work to improve hair regrowth and stimulate the thickening of hair strands while leaving them healthy and strong. The results of this shampoo are very similar to those delivered by Minoxidil.
Naturala formulates this shampoo such that it is free from parabens, sulphate, and any other elements that can exacerbate scalp conditions such as eczema or dandruff.
You may find the formula a little drying as I did, but this is nothing a little conditioner can't fix, and it will help prevent hair breakage, too, leaving you with soft, full hair.
Pros
Comes with a soft, gentle scent
Improves your hair's shine
Cons
Tends to be a bit drying on the hair follicles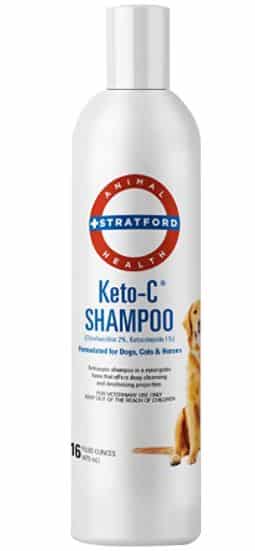 Stratford Pharmaceuticals is a Florida-based brand that focuses on working closely with veterinarians to formulate a series of products that include a topical dermatology line, animal health supplements, and feed and nutrition supplements.
The Stratford Pharmaceuticals KETO-C Medicated Shampoo is one of the many products the brand offers. This shampoo is designed specifically to aid in the alleviation of skin conditions such as ringworm, yeast infections, and other fungal infections.
Specs
Includes Chlorhexidine and Ketoconazole
Features a gentle cucumber-melon fragrance
Works as a deep cleansing shampoo
Offers a rich lather
Who is it Best for?
If you have a dog that suffers from dermal problems, you may want to give this shampoo a try. It is designed to protect your dog's skin from bacteria and kill off the fungus that creates seborrheic dermatitis, yeast infections, and dandruff.
This shampoo provides fast-acting elements that not only eliminate this unwanted fungus from your pet's skin but also soothes the skin.
After using it to treat a friend's pup with severe dermal issues, we found he scratched less after the first wash. The shampoo comes with a subtle melon and cucumber fragrance that will leave your pet smelling great. Because the shampoo works up quite a rich lather, I suggest using only a pea-sized amount.
Key features
Stratford Pharmaceuticals formulates this shampoo from two key active ingredients, an antifungal (Ketoconazole) and an antibacterial (Chlorhexidine). The antifungal eliminates the fungus that grows on your pet's skin, causing dermatitis and other skin conditions.
Because these conditions often cause itching, chances are your pet has scratched themselves a little too hard in places. This is where the antibacterial agent comes in. It keeps these wounds clean and free from germs, preventing infection and speeding up recovery.
The shampoo is made for frequent use and should be used at least three times a week or as indicated by your pet's vet. This frequency often eases off with time, but you will need to be dedicated at first to help rid your pet of its dermatosis.
Pros
Made for cats, dogs, and horses
Shows results after the first use
Requires only a pea-sized drop 
Cons
The shampoo will sting if it gets in the eye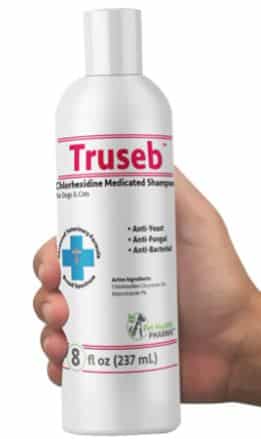 Truseb is a brand that focuses its energy on formulating products for domestic animals such as dogs and cats, designed to eliminate bacteria, fungal infections, and yeast infections. Among some of the brand's products are sprays, balms, topical creams and lotions, and shampoos.
The Truseb Chlorhexidine Shampoo with Ketoconazole for Dogs, Cats, and Horses caught our eye and left us wanting to see if it would clear up the skin conditions so many pets are faced with.
Specs
Includes active ingredients Chlorhexidine and Ketoconazole
Made for use three times weekly
Includes Aloe vera for moisture and soothing irritated skin
Treats a wide assortment of skin conditions
Who is it Best for?
This shampoo is made for dogs, cats, and horses suffering from skin conditions such as yeast infections, bacterial breakouts, wounds, and dermal fungus, leading to seborrheic dermatitis and itchy flakey skin.
While it is one of the more expensive products on the market, in my opinion, it is well worth the price. It provides an excellent result that is visible after the first wash. The itching and scratching are substantially reduced after the first wash, and by the third use, the redness and irritation are much less. After four weeks, the symptoms of these fungal or yeast infections are non-existent.
However, one thing to note is that this shampoo requires the application and use three times a week for the first month to be effective. After that, you can reduce the frequency.
Key features
Truseb formulates this shampoo with two active ingredients and a third natural ingredient. The active ingredients include chlorhexidine, an antibacterial agent that eliminates bacteria, germs, and infections. The second is Ketoconazole, a potent antifungal that fights the problem at the source by killing off the fungus growing on your pet's skin, and as a result, alleviating the accompanying symptoms such as itching skin, flaking, scaling, build-up, and a yeasty smell.
The natural ingredient included is Aloe vera. This element soothes the skin while moisturizing it, keeping it soft and supple. The aloe provides your pet relief from the irritation that causes scratching and helps already raw or painful areas.
Truseb infuses the shampoo with a light cucumber-melon scent that leaves your pet smelling great and gets rid of that yeasty wet-dog smell.
Pros
The shampoo is fast-acting
It leaves your pup's coat soft and clean
The lather is easy to rinse out, even from thicker coats
Cons
The fragrance is a little odd compared to that of some of the other melon-cucumber scents we have smelt in these reviews
Things to Consider When Buying Ketoconazole Shampoo
1. The Ingredients and Their Side Effects
The most effective anti-dandruff shampoos come with key active ingredients. Let's look at what these are and if they produce any side effects.
This is an antifungal often used to fight off scalp fungus that causes dandruff. It is highly potent but effective, delivering results after the first use. This element does come with a side effect or two, mostly hair loss and dryness. To alleviate these, manufacturers will often incorporate aloe vera, pumpkin seed oil, Dihydrotestosterone (DHT) blockers, or biotin into the formula.
This element is an anti-bacterial agent that helps clear away bacteria that can cause infection and itching. It is also commonly used in mouthwashes and has few side effects.
2. Additional Functions
Because Ketoconazole can cause hair loss or hair thinning as a side effect, and because dandruff and fungal infections can cause the same effect, some of these shampoos offer additional functions such as hair growth stimulation. These shampoos come with a selection of ingredients such as Biotin, DHT blockers, jojoba oil, pumpkin seed oil, and an enzyme known as Minoxidil. These elements are all used to improve hair regrowth and hair thickening.
When looking for the best anti-dandruff shampoo, there are several things to consider. Giving thought to the brand, ingredients used, efficacy, and quality will all put you a step closer to finding the shampoo that most suits your needs.
By closely examining and testing each of the anti-dandruff shampoos in this review, we concluded that they each meet the criteria discussed above, making it more simple to find the best ketoconazole shampoo to meet your needs.