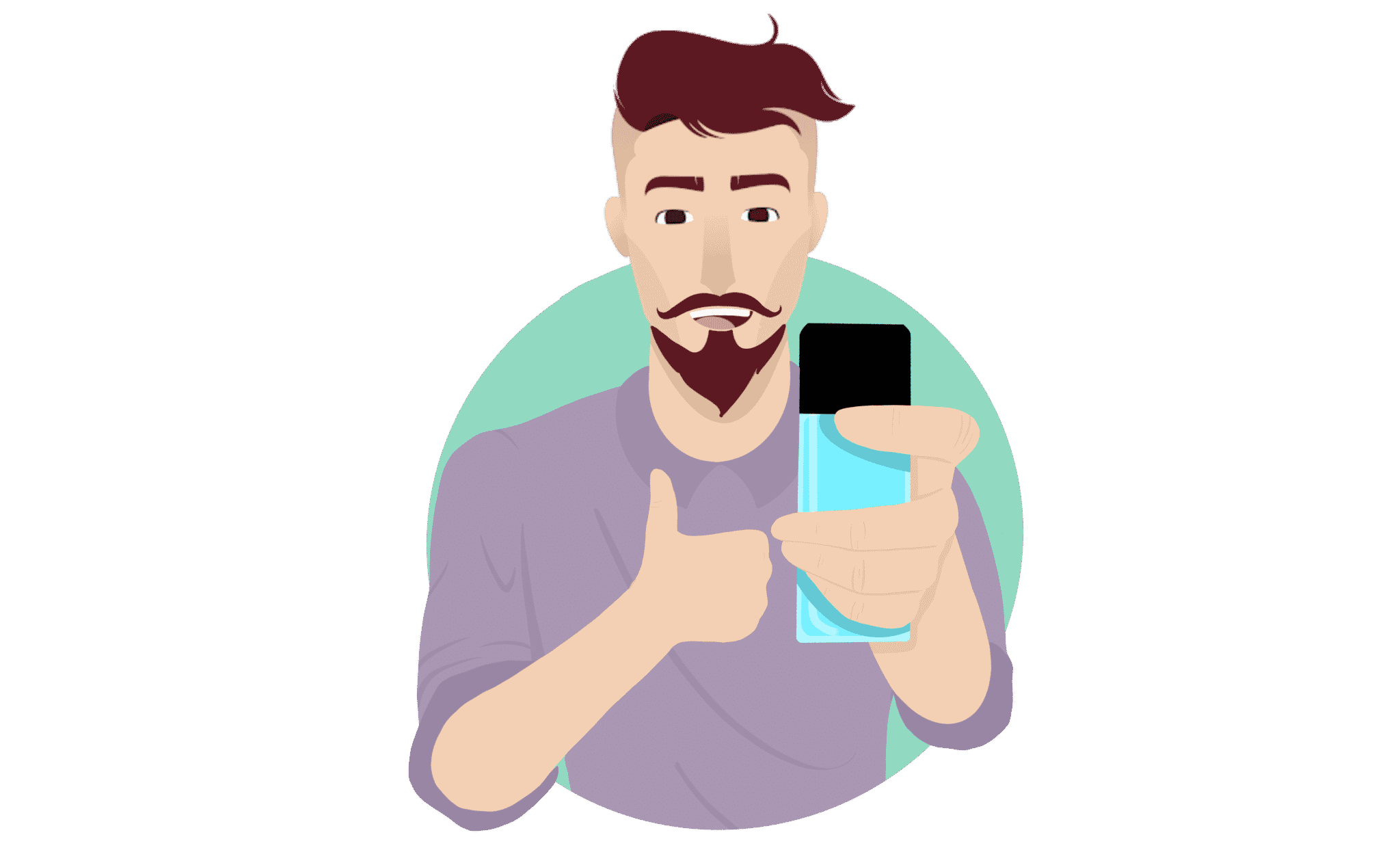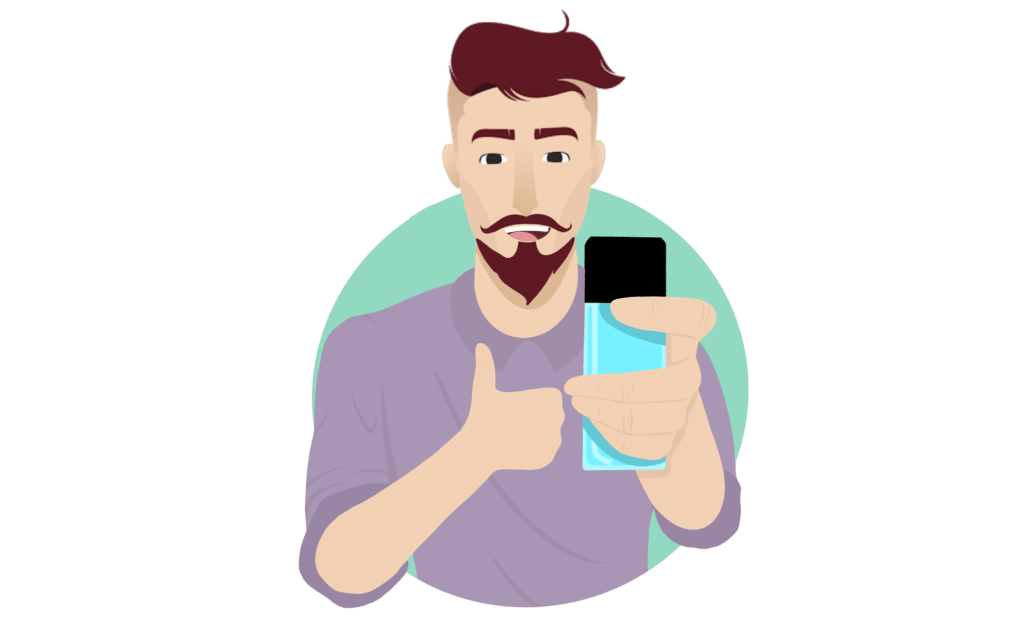 Is there any single ingredient in perfume that can roar? Can it be 'sex-in-a-bottle'…? If there's any single ingredient that can create those effects, it's none other than musk.
These musky colognes have been the favorites of many celebrities over the years. So, whether you are young or elderly, you'll love to have one of these bottles in your cabinet.
You can find many on the market, and not all of them deliver the same results. Keep reading to find out which musky colognes for men works like a charm.
After spending hours on research, we have found that musk colognes were gathered from deer glands many centuries ago, but they are synthetically derived these days.
Different colors can tell you about how the fragrance is going to be. Lighter-colored musk colognes are going to smell fresh and clean. Green-colored colognes are more plant-based and earthy. At the same time, the amber-toned colognes are bolder and sexier.
Here are the most sought-after colognes with a musk base.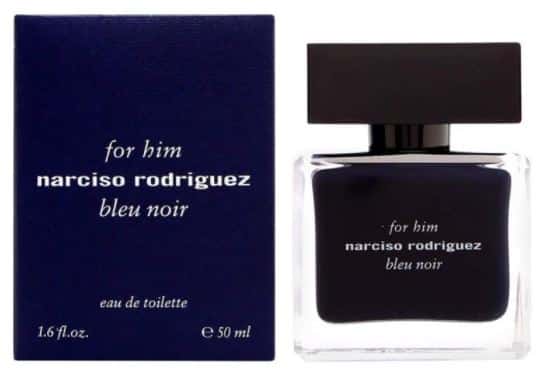 Narciso Rodriguez is an award-winning and high-profile American fashion designer. In 1996 he designed the bias-cut wedding dress for Carolyn Bessette on her marriage with John F. Kenney, Jr.
In 2008, Michelle Obama wore one of his dresses to celebrate President Barack Obama's first victory. The first lady picked Narciso Rodriguez to wear for her husband's first and last SOTU addresses.
Specs
Size: 1.6 oz bottle.
Type: Eau de Toilette Spray.
Brand: Narciso Rodriguez.
Who is it Best for?
If you are looking for a refined and crisp fragrance, this is right up your alley. It is going to work very well with your suit and tie. It's an ideal choice for executives who want to be the center of attraction.
Key features
What makes it the best musk cologne for men is a very clean and crisp attribute. You will notice that it has a slight touch of cardamom in it. You can wear it casually other than your business meetings.
Besides cardamom, you will also notice a few accents of ebony wood, blue cedar, back vetiver, and nutmeg in it. And the mix results in a refreshing scent that is slightly seductive as well as stimulating. When you wear it, you will create an air of allure around yourself. This is a feature that many colognes don't have these days.
Here's the best part, this high-caliber cologne won't break your wallet. You will get loads of compliments whenever you wear it, and you will love its fantastic smell.
This musk cologne was launched back in 2007 and still trending for many. Its scent is inspired by the best masculine Fougere fragrances of the 80s and is ideal for wearing at nighttime. But make sure that you don't blind buy this one.
If you don't like the overpowering cardamom, you will end up hating this fragrance for a long time to come. And if you do like cardamom, blue cedar, and ebony wood, you will love it and find this fragrance to be long-lasting.
Pros
Pretty crisp and robust but clean.
More earthy and woody fragrance.
Excellent for nighttime in the winters.
Cons
Cardamon's note is a bit strong for some.
Not something that you can wear on the beach.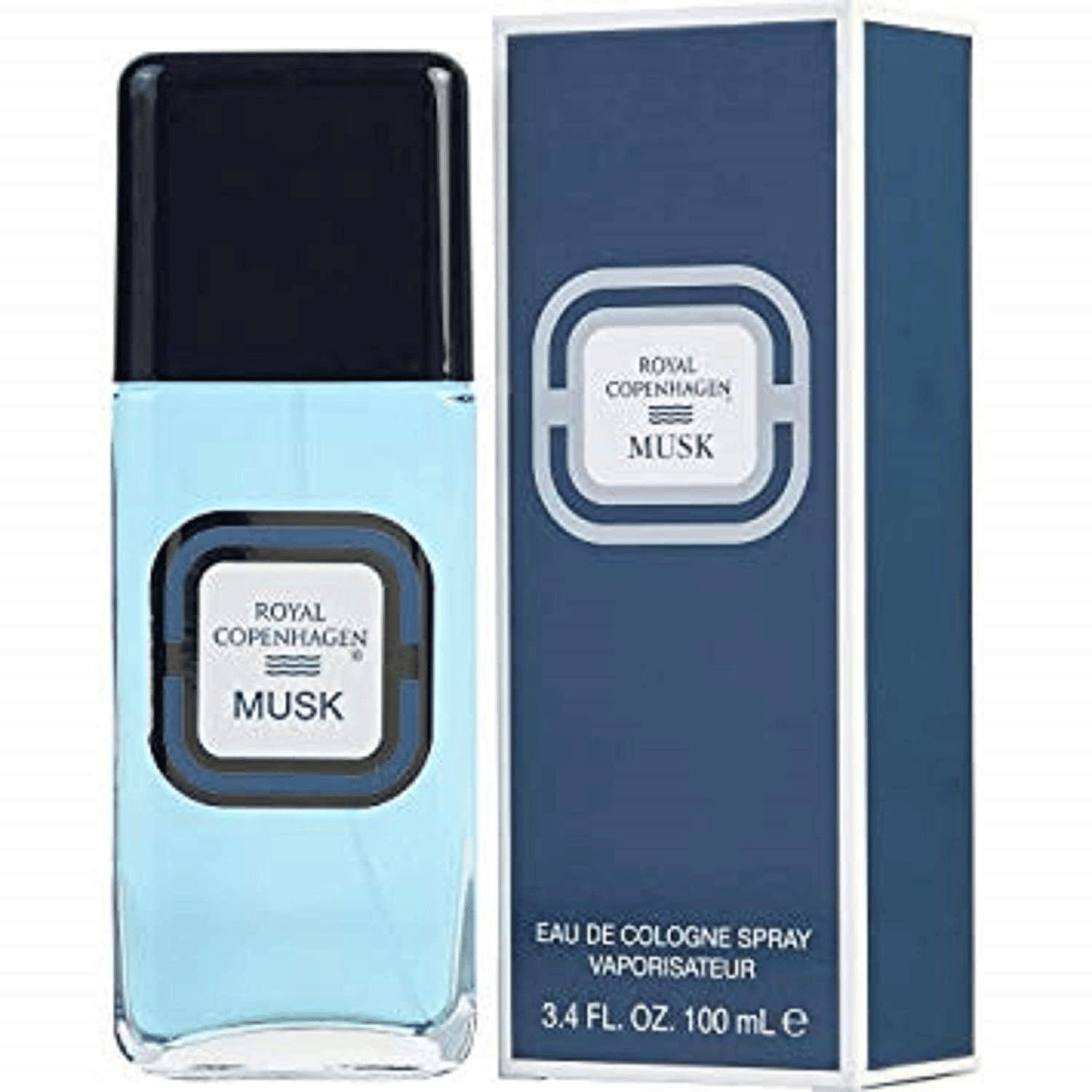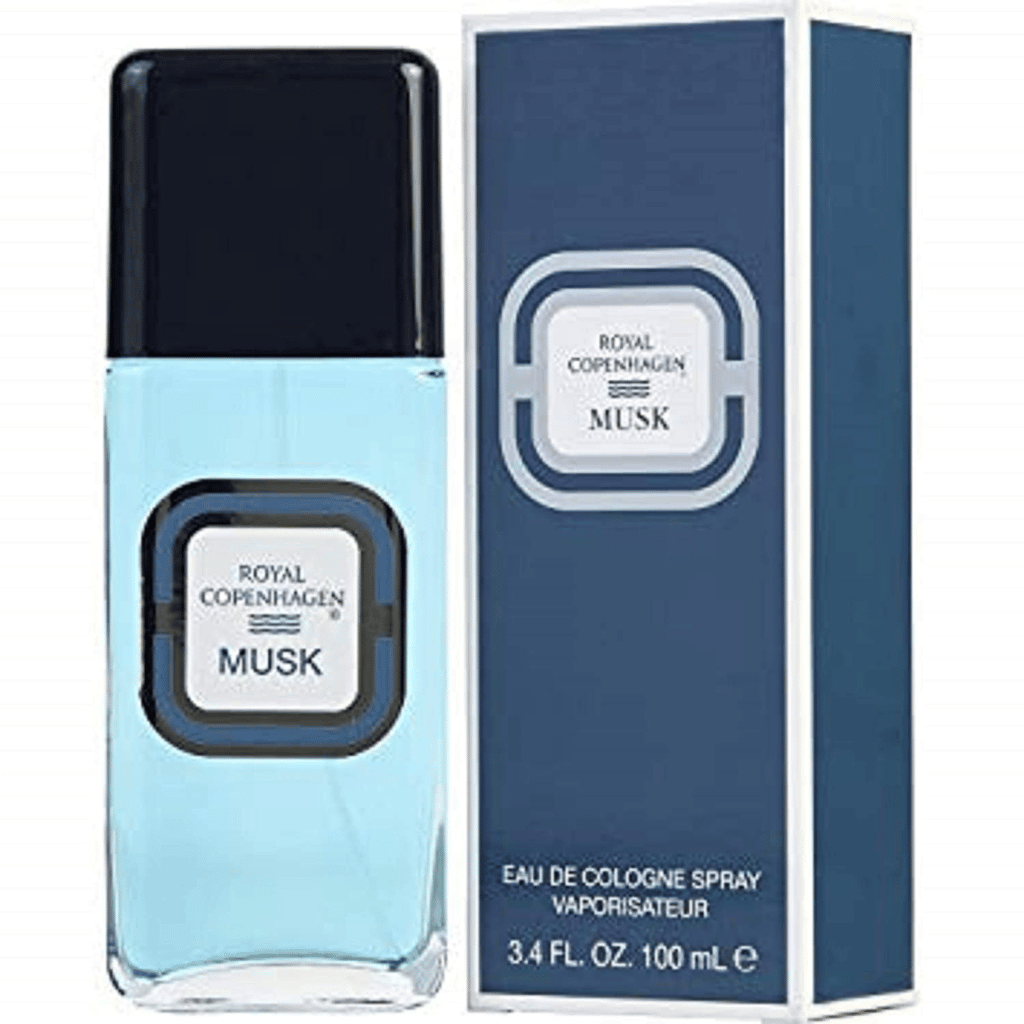 The Royal Copenhagen is another light blue plant-based fragrance with a crisp base. This fragrance was launched back in 1974, and it has been one of the best perfumes with a floral touch and a bit of spicy aroma.
Royal Copenhagen is officially a Royal Porcelain Factory in Denmark, globally renowned as the best in the Blue Fluted range. The brand became so popular that it launched its first perfume back in the 70s under the same name.
Specs
Size: 3.4 oz.
Type: Cologne Spray.
Brand: Royal Copenhagen.
Who is it Best for?
If you are looking for a fragrance that you can wear with your casuals, there is nothing better than the Royal Copenhagen. Want something that doesn't wear off that quickly? Then you will have to go with this one.
What makes it the best cologne for men is that you can wear it all day long, irrespective of the season. It is something that you need to have in your collection for sure.
Key features
Royal Copenhagen aroma is infused with basil, clove, sage, moss, and nutmeg. The blend is rich and strong, but it doesn't last long. With just three jets, this musk cologne will last for more than a day.
The top notes you will find in the aroma are lavender, basil, and sage. There are some hints of neroli, jasmine, and lily-of-the-valley as well. Simultaneously, the base notes feature amber, cloves, patchouli, nutmeg, oakmoss, and musk.
It's a pleasant and friendly fragrance you can wear to your local grocery store or at a concert. It can last for about 5 hours on fabric and approximately 3 hours on the skin. But it is one of the best in classic barbershop fragrance.
It's a comfortable fragrance. But the only thing it lacks is longevity because this fragrance doesn't last for very long.
Pros
Vibrant and floral fragrance.
Light and suitable for all-day use.
Very versatile and can be worn anywhere.
Moderate to strong sillage.
Cons
More earthy and less bold…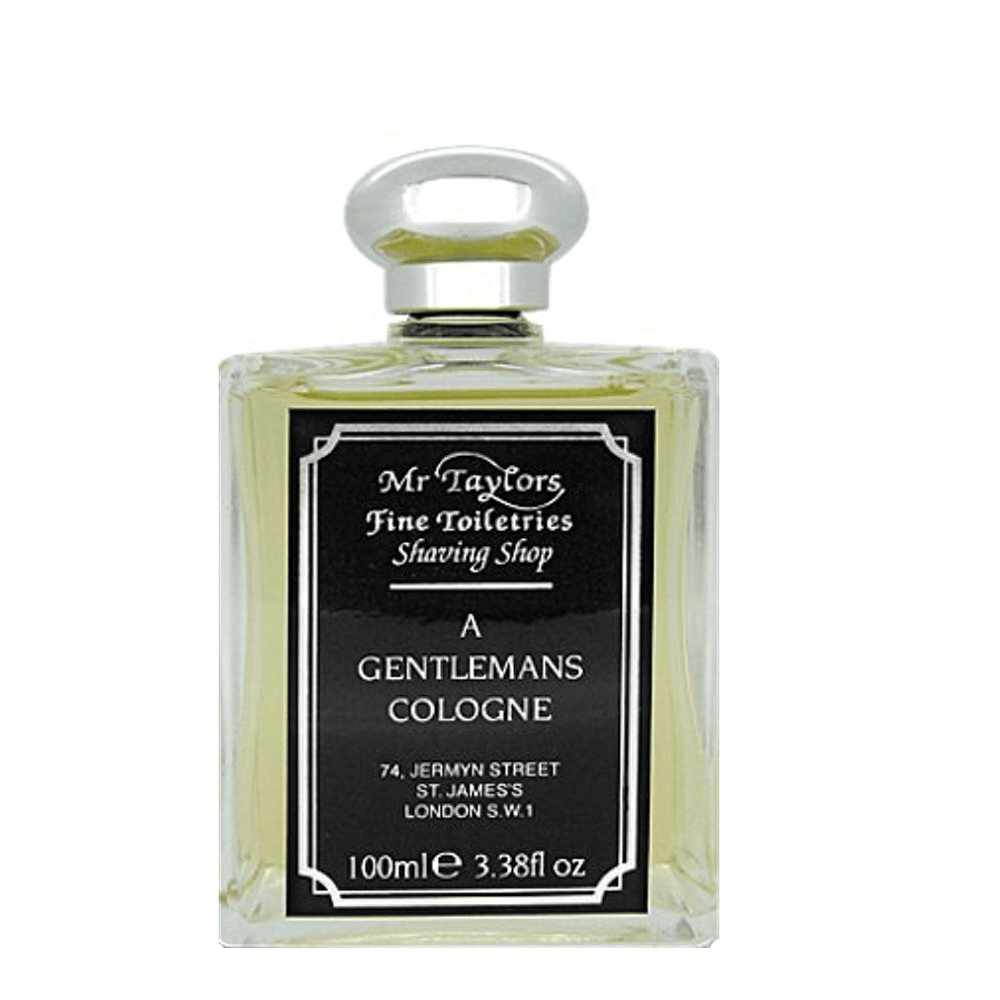 The Taylor family founded the Taylor of Old Bond Street in the 19th Century. They have a full range of men's grooming products, and they only use natural and pure ingredients in their development.
And among the company's bestselling products are their fragrances. With a rich history, this fragrance follows a tradition that has transformed into a luxury over the years.
Specs
Size: 3.38 oz.
Type: Cologne lotion.
Brand: Taylor of Old Bond Street
Who is it Best for?
If you like a fragrance that has staying power, choose Mr. Taylor's Cologne. There are various ingredients present in this cologne, and with the lotion form, it is pretty easy to apply and can stay longer on the skin. It is essentially an astringent that you can use for skin tissue contraction.
It has a manly aroma so that you can wear it to your workplace with a decent sillage. You don't need to put it on your face. Just apply some of it behind your ears and on the wrist. Don't use it directly to your face.
Key features
It's a classic scent for men of any age bracket. It is not overpowering but still smells manly. The fragrance stays strong for the first few hours but settles down after that. This scent works very well on the skin, and the aroma lingers much more prolonged than fabric.
This cologne features some spicy notes and has citrus in it, so you shouldn't apply it to your face directly. You have to be careful if you have sensitive skin because this product is sharp.
You can wear this fragrance on an extended summer day because it has a very refreshing aroma. But it's not going to work well in the winters. The top notes you will find in this musky cologne are bergamot, lavender, lime, and Amalfi lemon.
You will find neroli, amber, and geranium in the mid notes, while the base notes are musk, patchouli, and vanilla. The citrusy aroma will last for a long time and has a moderate to strong sillage.
Pros
A top choice for young adults.
Excellent for wearing during the day in the summers.
Perfect for anyone who is looking for a signature scent.
It lasts long on a hot and humid day.
Cons
The lavender aroma seems artificial.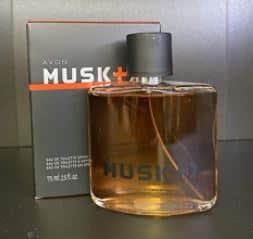 The Avon Musk + Fire is an Eau de Toilette musk cologne with a very bold fragrance. It will work very well on a date night. Its sexy and passionate scent has been intensified with cardamom, basil, and sandalwood.
Avon has been producing high-quality fragrances for men for a long time now, and with the Musk + Fire, they have hit the nail on the head. It is one of those fragrances that get better as long as you keep them on.
Specs
Size: 2.5 oz.
Type: Eau de Toilette.
Brand: Avon
Who is it Best for?
This fragrance works for every man. You can wear it at any time of the day and anywhere from your office to a night out. But it's going to be a bit too much for the visits to your local grocery store. It's better to keep a bit low profile there.
Key features
This fragrance will last for a long time, and when it settles down, the aroma gets even better. You are getting such a nice cologne at such an affordable price.
As it is much more amber in its color tone, you should wear it at a special event to make a statement. If you are looking to impress someone, this is the cologne you need to wear.
The mix of basil, sandalwood, and cardamom creates a perfect combination.
And that's not all!
You won't have to apply heaps of this musk on your fabric and skin. Just a couple of showers will be more than enough for the day.
There are not many colognes like with a musky fragrance like Avon that can last long and gets better as time passes on.
But this is not a suitable fragrance for young adults. It's not going to smell too fruity or floral because of the presence of musk. It will be much stronger in the beginning but will start to sense much more pleasant later on.
Pros
The smell is refreshing, but it is not too fruity or floral.
The fragrance stays healthy in the first couple of hours.
A top choice for casual evenings and long days.
The base note can last and is subtle.
Cons
Not something that you should wear for your daily errands.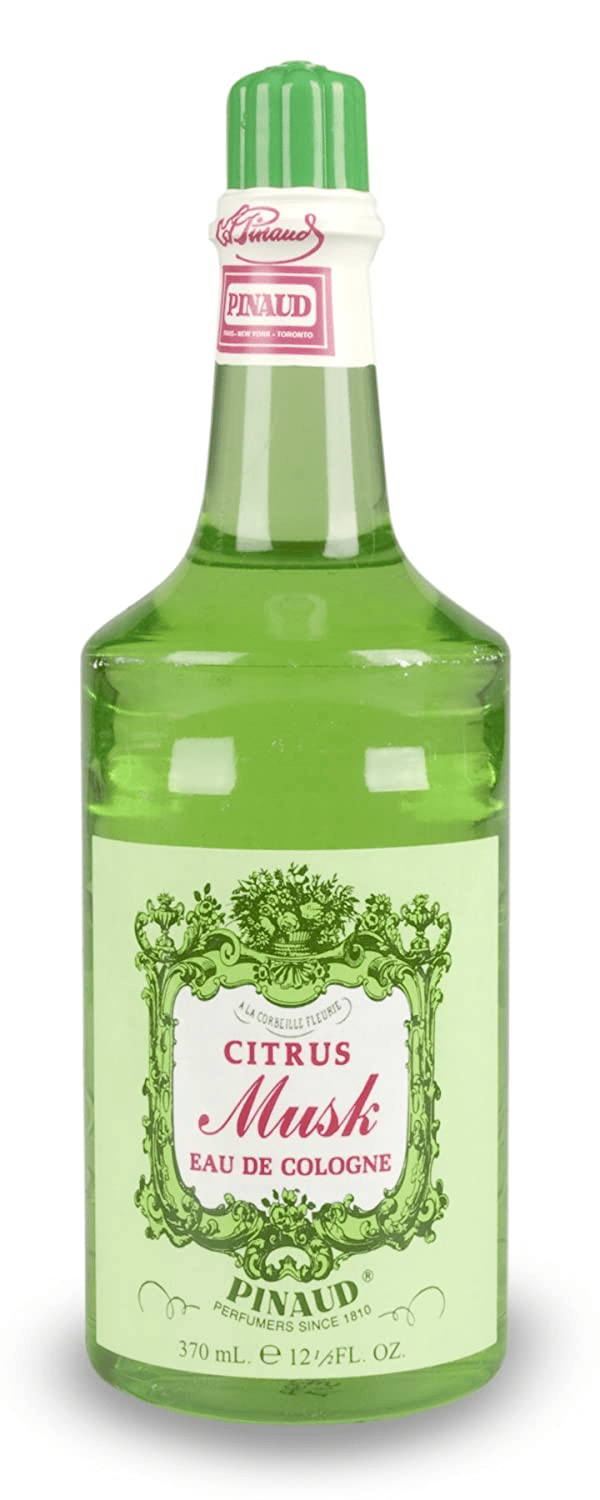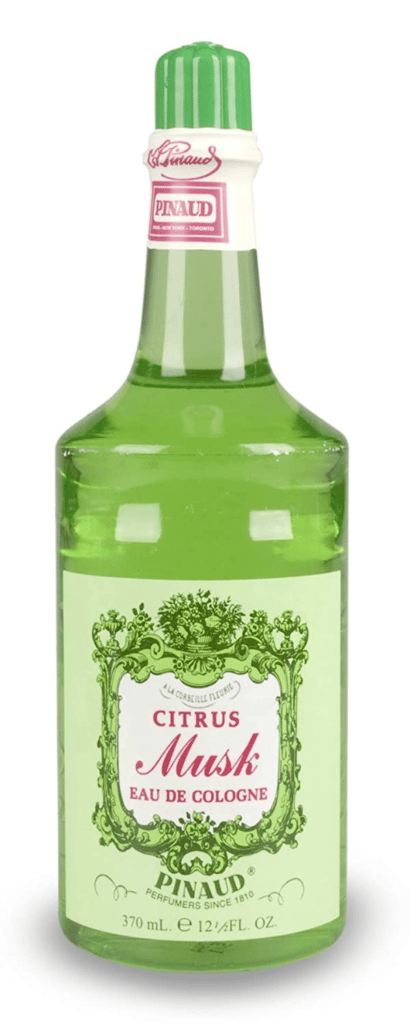 Clubman Pinaud has been around for more than 200 years, and it has been producing quality products for men since the time it was founded.
Eduard Pinaud opened his specialty store, a French-based fragrance, and since that time, he never looked back. The company kept introducing grooming products for men and brought forward a complete collection of fragrances for both men and women.
Specs
Size: 12.5 oz.
Type: Eau de Cologne.
Brand: Clubman Pinaud.
Who is it Best for?
This cologne has a lot of citrus-based ingredients in it. Therefore, if you have sensitive skin, then you shouldn't use it directly.
It is an excellent choice for young adults due to its fruity accents, and it will also soothe your tender skin and make it more comfortable for you. Therefore, you can conveniently use it as your skin treatment daily well.
Key features
This musk is a blend of limes, lemons, and bergamot. But you will also notice muguet, carnation, and jasmine in it. It can cool and refresh your skin. Hence, you can use it in the blistering heat of the summers.
This green-colored cologne has a pleasant plant-based aroma that will leave you with a refreshing feeling.
You can conveniently use it as your body splash and can also use it on your face and neck by just applying a few drops on your palms. You won't feel any inconvenience during the application of this musk cologne.
There are notes of tonka bean, and they play very well with citrus fruits. Despite numerous citrus-based fruits in the ingredients, this cologne is not overpowering fruity; it's not overpoweringly musky either. So, it's just a perfect blend.
This musk is not very long-lasting, so if you are looking for an aroma that stays with you all day long, you need to look elsewhere. But if you are expecting it to last for a bit more than a couple of hours, then this is it.
Pros
A perfect balance between musk and fruity aroma.
Better suited for younger adults.
It's a top choice for casual use.
It can be used as a body splash
Cons
It doesn't come with an enduring aroma.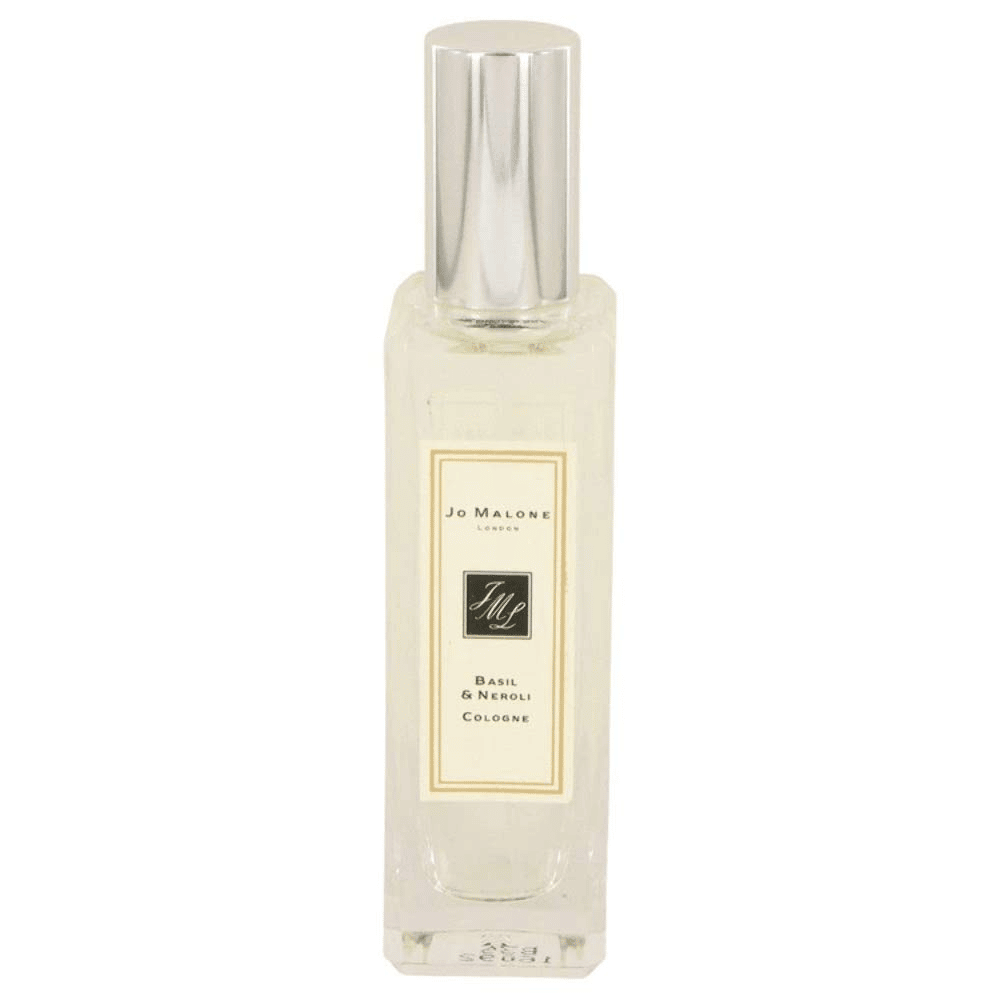 The Jo Malone Cologne spray was launched back in 2016. This cologne comes with a floral aroma and is suitable for daily use. Launched by the House of Jo Malone, it is one of many fragrances that the brand has introduced.
The brand has made quite a name for itself with its scents and colognes as well as toiletries. The fragrances by this brand are more floral, so they are quite earthy. Due to the mild nature, the fragrance will stay for long, and you will have to keep replaying it to get through the day.
Specs
Size: 1 oz.
Type: Cologne Spray.
Brand: Jo Malone.
Who is it Best for?
It's a top choice for young professionals and adults. This cologne is going to stay with you for a while, but not that long.
When it comes to sillage, this cologne is as good as it gets. If you are visiting an event or for those casual evening gatherings, this is a great choice.
Key features
This musky cologneis suitable for daily use and has a fruity and floral fragrance. You will find a few hints of musk in it as well, and they balance the overall aroma features of this cologne pretty well.
This cologne is ideal for young professionals looking for something that offers a pretty good sillage. This perfume is for the ones who have to attend different events in the evening, a local concert or a conference meeting, anything goes.
It is not going to be long-lasting, but the aroma does come with its sillage. You won't be that hard to find or track in a crowd. This combination of basil, vetiver, musk, and neroli produces a sensation aroma that is quite alluring.
Though you can use it any time of the day and year, it is a fragrance that will suit you in the summer days. And it the best musky perfume that works like a charm when it is warm and sweaty out there.
You will keep smelling fresh as ever, and this cologne will keep you at the center of everyone's attraction all the time.
Pros
The cologne has a floral base featuring vetiver, neroli, musk, and basil.
The right choice for daily use.
A perfect balance between musky and floral.
Comes with a fabulous aroma.
Cons
Not the suitable fragrance for winter nights.
Too subtle for older adults.
Things to Consider When Buying Musky Colognes
Here are some essential features that you need to keep in mind when buying musky colognes. It will allow you to make the right decision based on fragrance and its other attributes.
● Composition
You must spend some time understanding the overall composition of a musk perfumethat you are looking to buy. And by composition, we mean the different elements that comprise the scent of cologne. For instance, some formulae have sandalwood in them, while others have cedar or even leather.
The composition that makes a cologne unique from others has some special features in its formula, and that's why you like it more than others. You can't work the composition out in its totality, but figuring out a couple of things can help your buying decision.
You'll typically find three different notes in a cologne; the top, the middle, and the base note. Top notes refer to the initial scent that you get right away when you wear cologne, and it's the fastest to vanish.
The middle tone is another layer of scent that can last for the next two hours after the application. And then there is the base note, which serves to be the center of gravity of the fragrance. It will last for the next few hours and is the nicest of them all.
The cologne composition can be understood with its sample's help. Apply it to the pulse points and leave it for 15 minutes or so.
During this time, the top note will fade away, and you will feel the heart of the fragrances inside the cologne that you have applied. Now, you can sense the actual fragrance that the cologne carries, and it can last all day long.
● Season
Not all fragrances are meant to wear in every season. Experts advise that you need to change your scent according to the season. In summers, you should go for fruitier and floral scents because they are refreshing. Warm notes like musk, spice, and cedar scents are recommended for winters.
● Skin type
You have to consider your skin type before you choose a cologne for yourself. For those who have oily skins, these colognes tend to last longer. If your skin is dry, it will absorb the scent pretty quickly.
Therefore, you will have to put more cologne on. But don't go overboard because, with other colognes, the scent can last longer. If you use too much of it, the smell becomes overpowering.
● Brand
You shouldn't ignore the brand in your final selection process. And by mentioning that, we don't mean you need to keep your focus on designer brands only endorsed by the celebs.
You can go for the regular brands but don't forget to assess their overall quality. Go through any online reviews about those brands to understand what market reputation these brands have.
Find those pulse points
You have to hit the pulse points on the skin. These points have blood vesicles closeby. When you spray on these areas, the fragrance is going to last longer. Your neck and wrist are among these pulse points, and you should spray your cologne on these areas.
Store your cologne properly
The storage area where you decide to place your perfume can influence its fragrance and the time that it can last. Don't put your cologne in a spot that is exposed to quick changes in temperature.
Also, it shouldn't be directly exposed to sunlight. Ensure you place it in a cool, dry, and dark spot to keep it going for a long time.
Apply on dry skin
You have to be 100% sure that your skin is dry before you apply your cologne. With dry skin, the cologne will emit only its fragrance.
Wear the precise amount
You only need to apply the right amount; nothing more, nothing less. Too little of it will fade away in minutes. Too much of it becomes overwhelming. Stronger scents only require a couple of squirts. Lighter aromas might need around 4 to 6 sprays for the same effect.
Moisturize your skin regularly
Make sure you moisturize your skin and keep it hydrated for those colognes to work. Dry skin can absorb the fragrance, and you won't have that unique scent no matter how much you apply it to your skin.
Don't dab or roll
Some colognes come with rollerball applicators. But these applicators can get contaminated with your skin oils. So, the overall results can turn out to be degrading. You shouldn't dab either because your skin oil gets in contact with the applicator, again contaminating it.
Don't apply on sweaty parts of your body
Certain parts of your body sweat a lot. And if you spray cologne there, the scents will fade away faster. Also, don't use your cologne with other stronger scents like body washes, deodorants, soaps that have overwhelming fragrances.
The winner of this roundup of the best musk colognes for men is the Bleu Noir by Narciso Rodrguez. It is the best musky cologne because it has a perfect amalgamation of musk or fruit. It can also last longer than most other colognes of its kind or in this price range.
The eau de toilette spray has a crisp fragrance with a good sillage. It features cardamom, black vetiver, blue cedar, nutmeg, and ebony wood. The overall blend is nice and stays for around 4 to 5 hours.