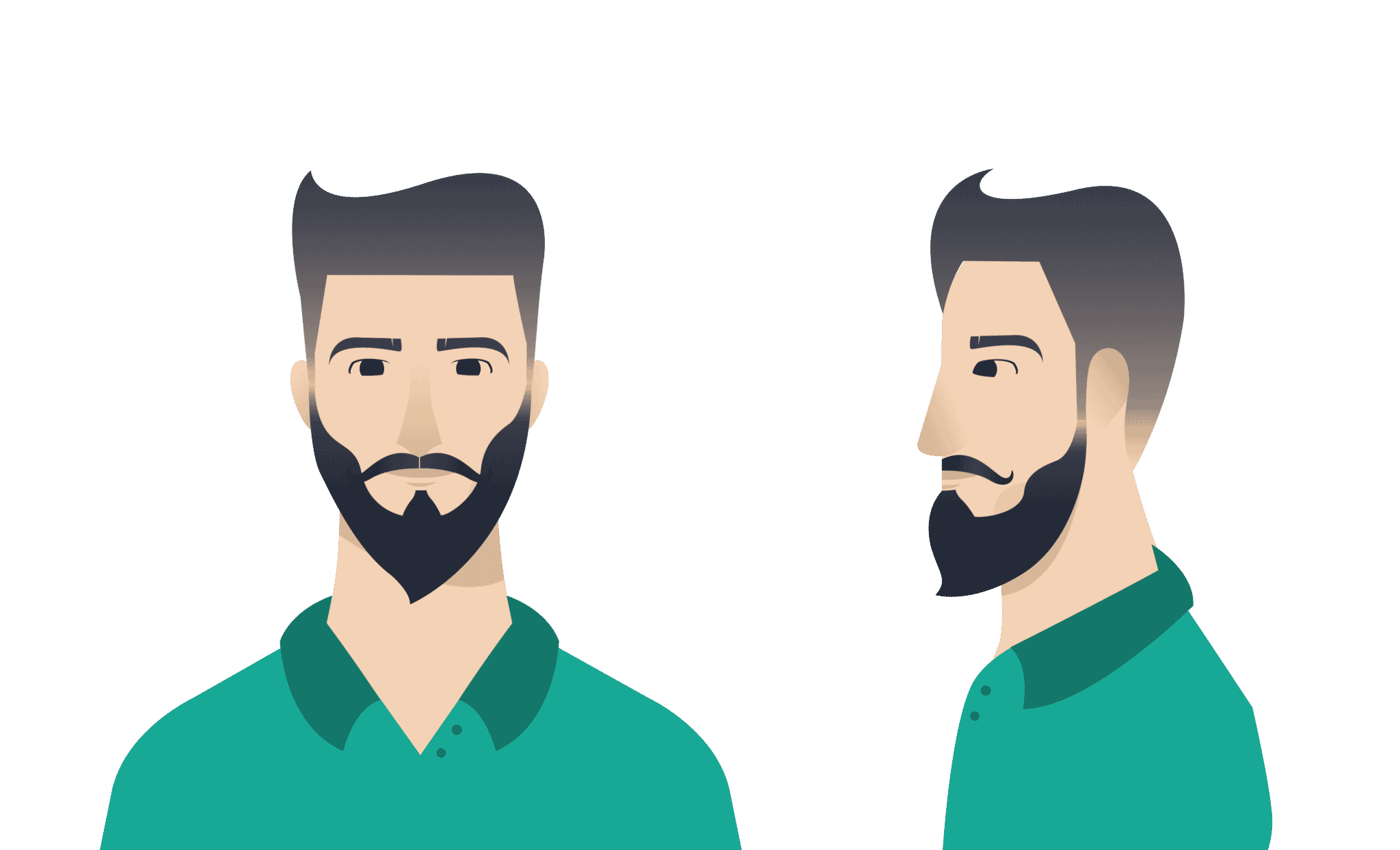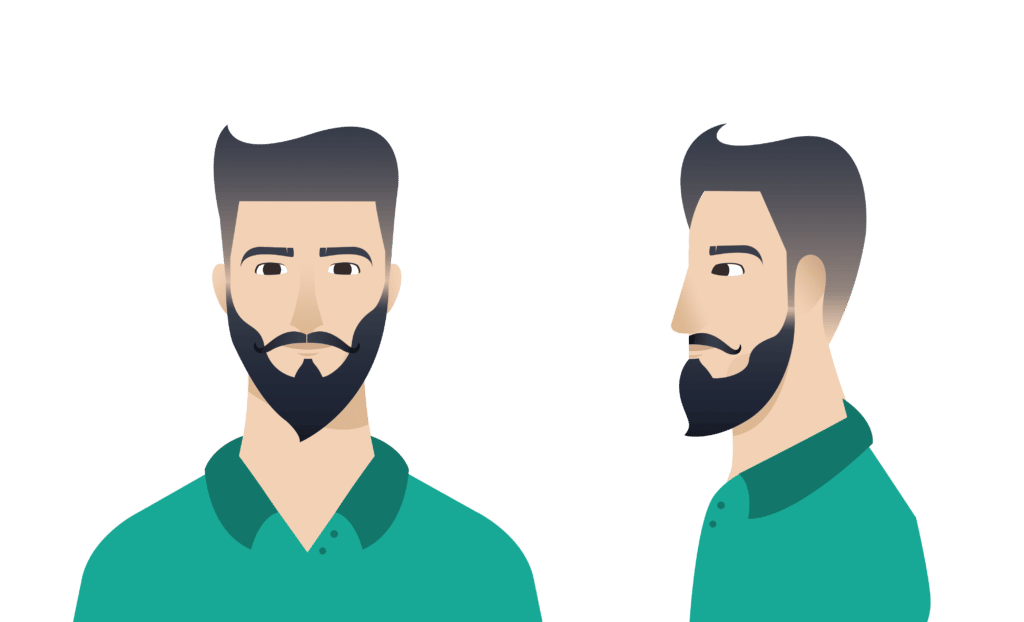 The Verdi beard is for anyone who wants a full beard but isn't quite satisfied with leaving it as just that.
There's an exorbitant amount of style coming from this classic look. In true canon for many beard styles, the Verdi beard is named after an Italian man. This time, it's Giuseppe Verdi, the 19th Century Opera composer, who brought us amazing works like Rigoletto and La Traviata.
It's a bold, distinctive look that will turn heads as you walk into the room. The Verdi beard is a full-beard look that's defined by its styled-mustache.
More specifically, the Verdi beard is a short, rounded full beard. It's trimmed and styled so that it's always well-groomed and clean looking. The beard should be kept at a length no longer than 4 inches or 10 centimeters (measured from your lower lip).
The Verdi beard is defined by its mustache. A waxed or styled mustache completes the look and gives the beard its trademark bold look. The mustache can either be connected or detached, though it's treated separately regardless.
A detached mustache simple shaves the connecting hair with the beard. Either way, this is trimmed to keep a clean look.
The mustache of a Verdi beard is often shaped into a handlebar mustache. At the very least, it needs to be waxed with the ends curled.
What Face Shape Fits a Verdi Beard Best?
The Verdi beard works best with pretty much all face shapes. Full beards tend to level the playing field for any face shape, though it does work better on certain face shapes than others.
Even if you need to modify the growth of your full beard, you can still style your mustache to achieve a similar effect. Having a larger or smaller beard won't be fully authentic, but it will be close enough.
Triangle-shaped faces work well with the Verdi beard, as the mustache will be emphasized by their prominent cheekbones. This is true with men with diamond-shaped faces, as it will soften their sharper features.
Oblong-shaped faces should keep their beard trimmed shorter, but keep a large volume of hair. This makes their faces look wider.
Alternatively, round-shaped faces should allow their beard to grow longer and shape it more squarely to make their faces look squarer in general.
Oval-shaped and heart-shaped faces can use this look to give more volume and contour to their faces while letting their jaw seem more full.
How to Grow a Verdi Beard
Growing a Verdi beard can take 3 to 4 months for it to fully be achieved. You need to start by letting your beard grow in from a cleanly shaved face. You need it to develop a strong, non-patchy base.
It will look a little more rugged at first, which is fine starting out. As it reaches its desired length, you can trim it slightly with scissors so that the edges of the beard stay clean and uniform. Trim the bottom of the beard, otherwise, your beard will grow out with a narrow point.
You should also clean up the neckline around the beard. Using electric trimmers, trim a line from the Adam's apple up to each ear, then trim everything below that line towards your chest. Shave with a razor to clean up your neck.
The cheeks and area around the mouth need to be trimmed to achieve the full effect of the Verdi beard. Trim a line across your cheek from the center of your ear to your mustache, then shave the area above it.
Using electric trimmers or scissors, trim your cheeks to about an inch long, though trim it shorter if you'd prefer. This goes for your soul patch as well.
The mustache is the key defining trait of the Verdi beard and the thing you need to give the most focus to. It must always be impeccably trimmed. Your beard itself can get away with being a little unruly, but the mustache can't.
Trim or shave your connector hairs depending on your preference. Regardless, you want to create a distinction between your mustache below and the corners of your mouth.
Your mustache needs to grow thick and full. This will most likely be the longest process in achieving this style, as it can take months for your mustache to grow in fully enough.
Once it's long enough, you can begin to style it.
Depending on the style of mustache you'd like, you can trim the center part of your mustache but leave the sides to grow out for it to be styled. Alternatively, you can grow it out further and style it into a handlebar mustache.
Comb your mustache to its desired shape, then use mustache wax to curl the ends. You can make them either a tight curl, like a true handlebar, or a looser curl. Giuseppe Verdi himself wore a loose curl that reached toward his beard.
Play around with your mustache styles to find what works for you. The mustache is where you'll get to put your personal stamp on this look.
Maintaining a Verdi Beard
Your beard will need to be regularly trimmed to keep a clean appearance. Trim it every 1 to 2 weeks, depending on how quickly your beard grows out. The Verdi beard requires extra maintenance as a full beard to maintain its well-groomed, manicured look.
Keeping your beard healthy is also incredibly important, not just for appearances but for your own comfort too. If you don't keep your beard healthy, your skin will feel a bit tight and will likely itch as well.
Moisturize and comb your beard regularly. While showering, apply shampoo and conditioner. After you're out of the shower, apply beard oil or balm while the beard is still wet. While your beard is still growing out, you can use a regular face cream for men. However, as it grows out, you can switch to beard oil. Comb your beard so that it's uniform.
Following these tips will keep your beard softer and make your skin healthier.