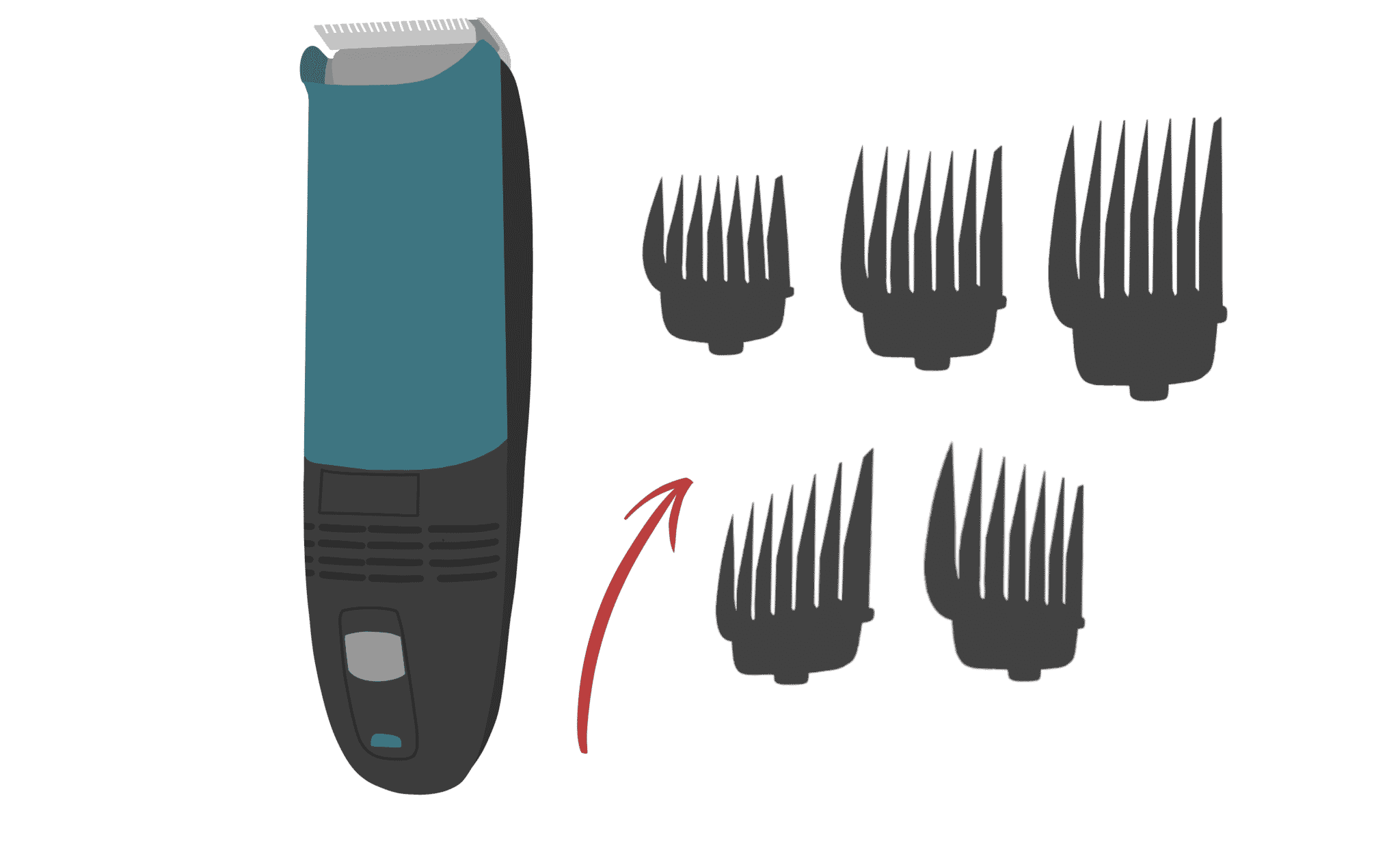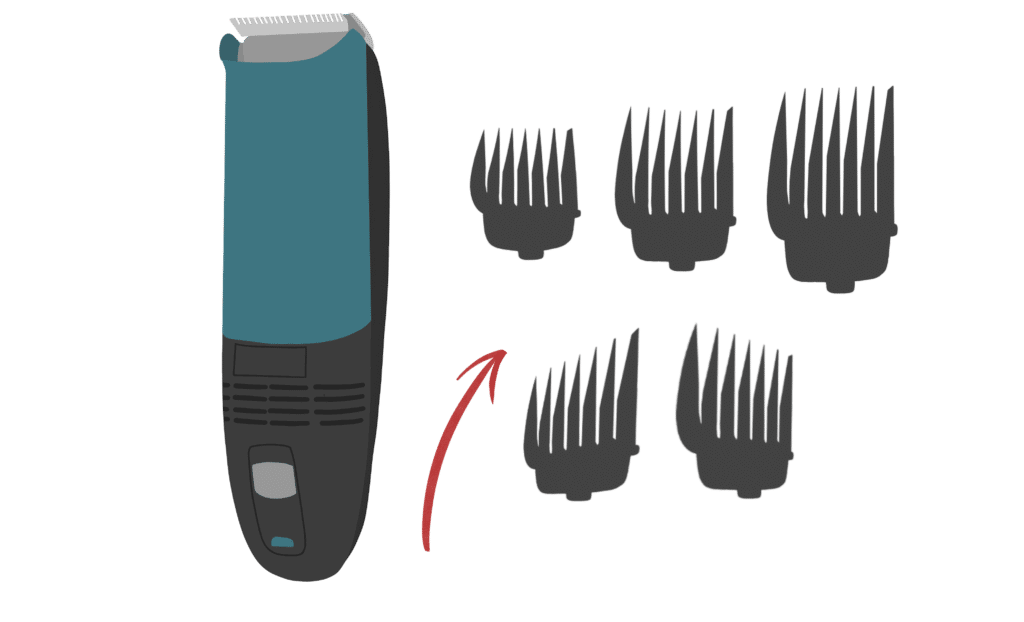 Life gets crazy sometimes. Work runs late, the meeting scheduled to end at 5 pm ran over time, you need to take the dog to the vet, and tomorrow is your child's parent-teacher conference at the school. The night after that, your mother-in-law is coming for dinner. Your time to hit the barber is constantly pushed aside for other things, and it is becoming expensive anyway. So what now?
This is where a solid pair of hair clippers come in; they allow you to style and cut your hair from the comfort of your home, whenever it suits you best.
These useful grooming tools are not all made equally, though, making it challenging to find a durable, versatile set that offers the cut you want. To make things simpler, we have gathered the best hair clippers Amazon offers and reviewed each of them.
Best Cordless Hair Clippers
We tried and tested various hair clippers for men from Amazon and concluded that these eight are the best clippers for home or professional use. We used the approach to chat to professional stylists about what they looked for in high-quality barber clippers and collected together the shavers that ticked these boxes. We then reviewed each of these men's hair clippers.
Our evaluation of each clipper was based on the following criteria: functionality, versatility, style and design, the cut, and ease of use.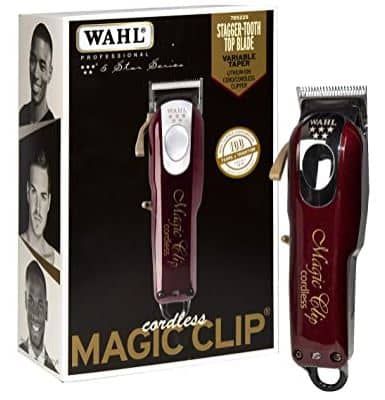 Wahl was founded in 1911 by Leo Wahl, who set about creating the first electromagnetic hair clipper. Working closely with barbers, he honed his design, and by the end of 1920, he was selling these clippers to barbers across the United States.
Today, Wahl is considered one of the top brands for grooming and hair care tools, with the Wahl Professional 5 Star Magic Clip Cord Cordless Hair Clipper being one of their most popular products.
Specs
Features a lithium-ion battery that offers a 90-minute run-time per charge
Heavy-duty cordless design
Includes eight clipper attachment guides
Comes with a taper lever for fades and blending
Who is it Best for?
If you are looking for a heavy-duty cordless hair clipper, then this option from Wahl may be the one you need. Designed for heavy-duty use, the clipper is lightweight, measuring in at only ten ounces; it is easy to maneuver and can be used for extended periods without you developing wrist fatigue.
These clippers, in comparison to competitors, are a little more pricey, and although it features an easy-to-use cordless design, it will need periodic recharging. But, this is what we love about this set of clippers; you can charge them while you use them, unlike so many other brands that need to be switched off to charge.
Included with the clippers are eight different cutting guides that allow you to achieve a variety of looks, fades, and blending. The fact that these blades can be zero gapped left us impressed.
Key features
This hair clipper from Wahl is perfect for home use or barbers. It features a rotary motor and a cordless/corded design that allows you to charge it up and then use it for up to two hours before recharging it. This means you can get through approximately 20 cuts before needing to put it on charge.
These clippers come with zero overlap blades that offer an extremely precise cut and a taper lever, making them ideal for blending, fades, and bald fades. Where Wahl could improve is how the clippers handle more lengthy or thick hair, you may need to trim your hair first before going in with these.
A handy ring at the base of the clippers makes them easy to hang up when not in use, and they can be charged anywhere as they don't charge on a docking system.
Pros
The clippers can be used while they charge
The blades can be zero gapped
The clippers operate quietly
Cons
These clippers are better for use with shorter hair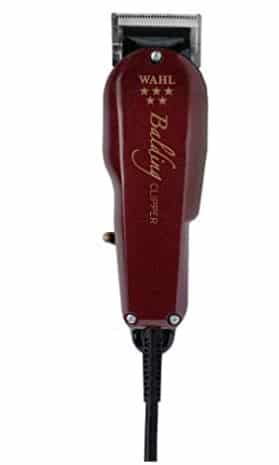 Wahl has been producing premium grooming accessories for over 100 years, making it easy to see why professionals so highly regard the brand. These grooming tools use innovative technology and sleek designs to provide us with tools that are functional, easy to use, and elegant.
The Wahl Professional 5-Star Balding Clipper #8110 forms part of the brand's professional series aimed at hairstylists and made for use in a barbershop. Luckily we home users can now use them too to cut our own hair.
Specs
Corded design
Uses a V5000+ electromagnetic motor
Comes with extras that include two attachment combs, oil, a cleaning brush, and a blade guard
Features an eight-foot power cord
Who is it Best for?
If you want a set of professional hair clippers that you can use to cut your hair at home, then this Wahl clipper may be what you need. It provides the surgical precision you would expect from professional barber clippers making it easier to achieve the look you want from the comfort of home.
Compared to clippers from competitors such as the Andis 04710 Professional T-Outliner Beard/Hair Trimmer with T-Blade, these from Wahl are not much higher priced. Still, they offer a sleeker cut and unrivaled precision. While a bit cumbersome at times, the corded design will ensure you never run out of power mid-cut, making them an excellent choice for professionals.
We enjoyed that these clippers work well as a beard trimmer, too, although they do not offer a shave as close as a wet shave and leave behind a very slight shadow.
Key features
This corded set of professional hair clippers from Wahl offer precision and versatility. They are easy to use as shavers or for cutting your hair. A mighty electromagnetic motor powers these clippers to cut twice as fast as clippers powered by pivot motors.
The blades provide a cut that offers surgical precision, and it is not surprising, considering they are made from German-milled titanium.
The skin-friendly blades are rounded at the edges to prevent nicks and cuts and to save you on maintenance; they are self-sharpening too.
The body of the clippers features an ergonomic design that makes them easy to grip and hold, even if your hand is wet. This makes it simpler to use for home haircuts. Equipped with a powerful motor and ultra-sharp blades, this clipper is perfect for anyone wanting a close and even full shave head.
Or you can rock the bald head using the best shaver for bald men!
Pros
The shave is very even and doesn't snag hairs
It offers a good shave with a light shadow
The clippers are easy to use regardless of the attached cord
Cons
These clippers are fairly noisy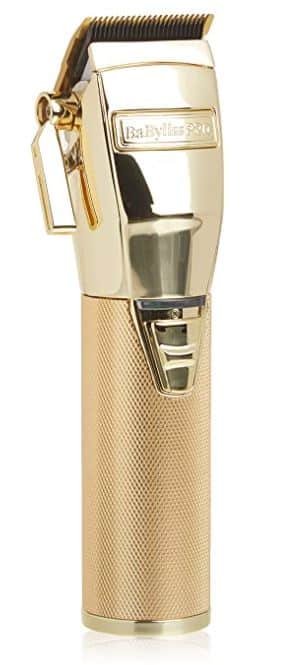 BaByliss Pro was founded in 1960 in Paris by a stylist who began by improving upon the existing hair curling tong for professionals. The rest, as they say, is history. Today the brand is owned by Conair and continues to be a leading manufacturer of high-end professional grooming tools.
The BaBylissPRO Barberology MetalFX Series – Clipper is one of the many unique grooming tools the brand offers, leaving DIY users and professionals with a quality clipper they can rely on.
Specs
Powered by a lithium-ion battery
Features a brushless, high-torque, Ferrari-designed engine
Offers a two-hour run-time off a full charge
Includes a 5-detent taper control
Who is it Best for?
This corded/cordless clipper from BaByliss is perfect for home use and professionals. It works both as a corded and a cordless clipper, so you never need to worry about running out of power while you cut hair. It runs for up to two hours off a single full charge, so you can get in around 20 cuts before recharging the clippers. The clippers require about three hours to charge fully, making them more user-friendly than hair trimmers needing more than eight hours to recharge.
Included with the clipper are eight guide combs that allow you to cut your hair to different lengths with ease. These various length settings allow for home styling or use in a barbershop.
Key features
BaByliss Pro makes this unique gold-toned clipper with premium materials to offer a durable and functional grooming tool. The blades are made from titanium and are sturdy, and provide a sleek cut. A powerful motor designed by Ferrari and a rechargeable battery keep the clippers functioning at optimal speed.
The corded/cordless design makes these clippers ideal for use at home or while you are away on your travels. An impressive two-hour battery life makes it easy to get your hair styled perfectly without fuss.
What we love most about these clippers is how smoothly they operate and how quiet they are while cutting your hair. Not at all like your usual barber's clippers; they are subtle and unobtrusive. If you want a sturdy and elegant set of clippers that offers various hairstyles, then these are an excellent choice.
Pros
easily cuts all hair types and textures
The Clippers won't pull or snag on your hair
Cons
The downside to these is that they're rather pricey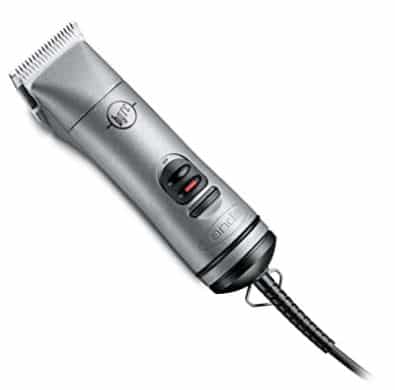 Andis, an American brand straight out of Wisconsin, was founded in 1922. When the Andis clipper first came out, it was favored by professionals and home users as it was smaller, more efficient, and offered a far greater performance than any other clippers on the market.
Today, not much has changed, with Andis still positioned as one of the world's leading clipper brands. Don't believe us? Give the Andis 63965 Ceramic BGRC Hair Clipper with Detachable Blade a try.
Specs
Features CeramicEdge blades
Uses a powerful rotary motor
Built for heavy-duty use
The blades are detachable
Who is it Best for?
If you are looking for a corded clipper that makes it simple to achieve various hairstyles, this clipper from Andis deserves a closer look. The clipper comes with a design that allows you to detach the blades quickly and easily. This design makes it simple to clean the clippers and allows for straightforward maintenance.
Compared to competitors such as the Oster Classic 76 Universal Motor Clipper, the Andis clipper offers a smoother cut but has a shorter power cord.
What we loved about this grooming tool is that it works well as a beard trimmer, too, offering a neat, even cut with only two passes. Where Andis could improve is by supplying the clippers with a storage case of sorts, making it easy to keep everything tidy and together.
Key features
Andis designs this heavy-duty corded clipper to feature unique ceramic blades. It functions off a single-speed rotary motor and uses a corded design. This cord can be removed from the device and substituted with a battery pack for use when traveling.
Because these blades are made from ceramic, they stay cooler for longer than your typical steel blade; this makes them ideal for use on the face and head, leaving you with a comfortable and hassle-free experience.
The clippers feature an ergonomic design that makes them comfortable to hold. Their weight is enough that you feel you have excellent control without them being so heavy that you develop wrist fatigue. This clipper offers exceptional durability, is ideal for home or professional use, and is simple to maneuver.
Pros
The cord pulls out and provides a place for a battery pack (this is sold separately)
The ceramic blades offer an exceptionally smooth cut
Cons
The clippers tend to get hot after a single buzz cut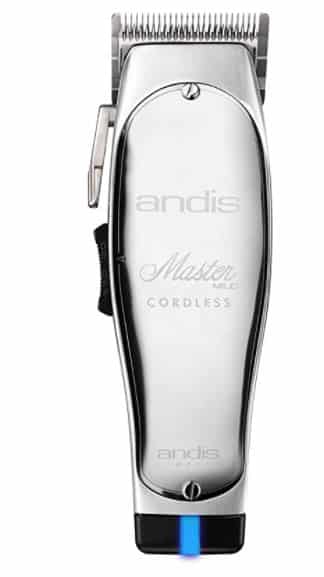 Andis was founded in 1922, nearly 100 years ago, in Wisconsin, USA. Starting out with clippers, Andis has developed into a brand that offers a wide selection of curling tongs, straighteners, dryers, blades, and trimmers.
Their signature grooming and hair cutting tool remains the clipper, and it was the Andis 12470 Professional Master Cordless Hair Clipper that quickly caught our attention. The sleek design of this professional clipper left us wanting to know more.
Specs
Powered by a lithium-Ion battery
Can be zero gapped
Corded/cordless design
Charges in 90 minutes and offers two hours of battery life
Who is it Best for?
Whether you are looking for a grooming tool to use at home or you are a professional barber, this clipper from Andis should be part of your hair cutting kit. Not only does it look sleek, but it also offers remarkable power and excellent functionality.
Compared to similar clippers from Wahl or BaByliss Pro, this clipper by Andis is substantially more expensive. However, it is far lighter in weight, making it easy to wield, and it takes far quicker to recharge.
After testing these out on a few people, we came to the following conclusions – the clippers are relatively loud compared to those offered by Wahl and may not be ideal for use with small children who are easily scared. However, the precision the clipper offers is remarkable, allowing for the cutting of well-blended fades.
Key features
Andis offers us a solid and well-built clipper here. It features a high-functioning rotary motor that operates at 7200rpm, allowing it to move effortlessly through your hair, leaving you with a precise and even cut—no pulling or snagging of hairs and no nicks or scrapes.
One area we found this clipper lacking was the lack of included accessories. It does not come with guide combs, but you can purchase a set separately.
The clipper works off a corded/cordless design and a rechargeable lithium-ion battery. This battery takes just 90-minutes to recharge and offers up to two hours of run time before it needs to be charged again. This design allows you to use it for extended periods without having a power problem, making it perfect for professional use.
The blades themselves are made from carbon steel and are adjustable from fine to coarse – 000 to 1.
Pros
Excellent for cutting fades
Lightweight and simple to maneuver
The clipper itself is ergonomically designed
Cons
The clippers are quite loud

Oster is an American brand founded in 1989. The brand is known for its premium quality products, including a wide selection of kitchen appliances, grooming tools, and animal care products. Oster offers an impressive range that includes collections for home and professional use when it comes to grooming tools and products.
The Oster Professional 76550-00 Octane Cordless Clipper, with its premium performance, high endurance, and exciting design, caught our eye, leaving us wanting to find out if it ticks all our boxes.
Specs
Features a powerful rotary motor
Offers two hours battery life and recharges fully in under an hour
Uses a lithium-ion battery and comes with a dual charging station
Cordless design
Who is it Best for?
If you are looking for a durable, high-performance clipper that offers cordless capabilities, this may be the solution you need. This clipper from Oster features a cordless design, running off a lithium-ion battery that charges in under an hour. The powerful battery sustains power for up to two hours, making it easy for you to perform multiple haircuts before having to place the hair trimmer on charge.
Compared to competitors, this groomer from Oster is closest in offerings to the Andis 79005 Supra ZR II Cordless 5-Speed Detachable Blade Clipper. However, it costs over $100 more, making it relatively pricey for a clipper. It is well worth the cost, in our opinion, as it offers an excellent cut, is much lighter in weight than its competitors, and provides superior charging capabilities.
Key features
Oster makes this clipper from durable, crack-resistant housing that is finished with a clear coat that prevents smudges and fingerprints. The blades that accompany this clipper are designed to be rust-resistant, scratch-resistant, and easily detachable.
A powerful rotary motor allows this clipper to work at a high-performance speed, ensuring your hair is cut evenly and quickly without snags.
Included with this clipper is a dual charging station that provides a place to charge both the clipper and a second battery, so you never run out of juice. It is essential to note that this second battery must be bought separately and does not come as part of the set.
We found that while these clippers are quieter than their cousin the 76 Clippers by Oster, they are still relatively loud, so if you're not into noisy clippers, then these may not be the best choice for you. Personally, we love it, though; it gives that quintessential barbershop feel.
Pros
It is very lightweight and simple to handle
The clipper features a slimmer shape than other models, making them easy to grip
It comes with a three-year warranty
Cons
The clippers are considered to be quite loud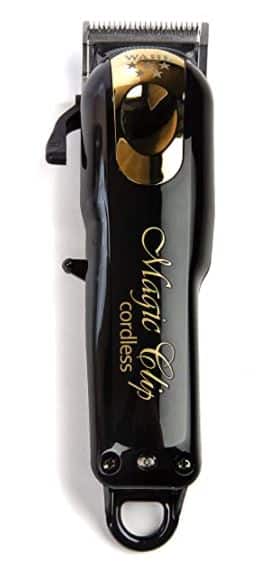 Wahl designs and manufactures a selection of grooming tools for home users and professionals. The professional collection features a range of high-end hair clippers, trimmers, and all-in-one sets, made to endure heavy-duty use and offer exceptional results. Wahl designs these with unique features that prevent them from overheating and provides sharp blades that give the perfect cut every time.
The Wahl Professional 5 Star Limited Edition Gold Cordless Magic Clip #8148 is a professional tool the brand offers. It offers a dazzling design that exudes sophistication and offers outstanding functionality and versatility.
Specs
Uses high precision zero-overlap blades
Cordless/ corded design with a Lithium-ion battery
Battery life of 90-minutes
Includes eight guide combs and a blade guard
Who is it Best for?
Wahl offers a sleek and sophisticated solution to cutting hair with this gold edition hair trimmer. IT comes with all the necessary accessories, including eight guide combs for cutting your hair at different lengths. A blade guard keeps you protected from cuts and scrapes, while the included cleaning brush and blade oil makes maintaining the clippers a simple task.
Compared to the BaBylissPRO Barberology MetalFX Series – Outlining Trimmer, which comes in at a similar price, the Wahl is better as a clipper. At the same time, the BaByliss is designed more for detailing and outlining.
The Wahl Pro clipper is ideal for professionals who want a high-quality grooming tool or for use at home when you need a shaver that offers efficiency and functionality.
Key features
Wahl designs this clipper to offer premium quality and durability. The clipper itself is ergonomically designed to be comfortable and easy to grip. This clipper is fitted with a stagger tooth top blade and a variable taper allowing you to cut well-blended and precise fades with ease.
The powerful motor is provided with energy by way of a lithium-ion battery that is easily rechargeable. This battery offers up to two hours of run time and won't overheat. This means you can get through close to 20 cuts before needing to charge the clippers, making it ideal for busy professionals with a steady stream of clients.
Ultra-sharp blades move quickly and easily over your head, providing you with a smooth and even cut every time.
Pros
The clippers are very quiet
They don't pull or grip your hair while cutting
The clippers are lightweight and easy to handle
Cons
The clippers are not water-resistant or waterproof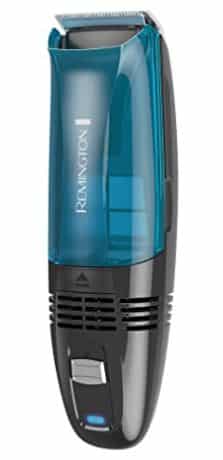 Remington is an American brand founded in New York in 1937. Recognized as one of the world's leading brands in personal grooming, Remington offers an impressive collection of shavers, straighteners, curling wands, and clippers.
We knew it needed to be reviewed when we came across the Remington Hc6550 Cordless Vacuum Haircutting Kit. It provides an all-in-one solution to hair and beard trimming and works as a versatile tool that makes life and grooming simple and straightforward.
Specs
Uses titanium-coated clipper blades
Comes as an 18-piece set that includes tapering combs, length-adjusting combs, and a storage pouch
Works off a lithium battery that offers one-hour run time
Includes a vacuum bin to capture the loose hair
Who is it Best for?
Remington gets it right with the Hc6550 Cordless Vacuum Haircutting Kit when it comes to a clipper that does it all. This versatile clipper is ideal for trimming, clipping, and shaping the hair on your head and your face.
It comes with 18 accessories that include taper combs, guide combs for cutting differing lengths, a cleaning brush, clips, blade oil, barber scissors, and a neat little case to pack it all into.
Compared with competitor Wahl Clipper Elite Pro High-Performance Home Haircut & Grooming Kit for Men, this offering from Remington comes in at the same price point, but offers more guide combs, is lighter in weight and more manageable, includes a vacuum bin and self-sharpening blades.
Key features
Remington designs this haircut kit for convenience. The clipper itself is comfortable to hold and is extremely lightweight, making it far simpler to manage.
It comes with a feature that left us impressed – a vacuum bin that sucks up all the loose hairs, meaning there is less mess to clean up after your cut. The bin is easy to remove and empty, and as a whole, the clipper is simple to clean and maintain.
The self-sharpening blades take convenience to a whole new level. While not stainless steel blades, they are titanium-coated, making them durable and sharp. Although not an adjustable blade, it does feature a selection of combs that allow it to work just as well.
The rechargeable lithium battery powers this clipper, providing you with a full hour of run time. The only downside is that this combo clipper takes four hours to recharge.
Pros
Includes a two-year warranty
The blades are self-sharpening so less maintenance required
IT is lightweight and very easy to maneuver
Cons
The trimmer takes four hours to recharge
Things to Consider When Buying Balding Hair Clippers for Men
1. Corded or Cordless Hair Trimmer
When buying a clipper, it always helps to consider first whether you want a corded or cordless design. Each offers its own set of pros and cons.
A corded clipper is excellent in that they never run out of power. They require less fuss and are simple to maintain. However, the cord can become frustrating if you often find it getting in your way, and you will need to find a plug point to connect it to.
A cordless clipper is great because there is no cord to get in your way, it is ideal for use when traveling, and it doesn't need to be plugged into work. On the other hand, these do need to be recharged and can take a while to do so. They can also run out of power mid-trim and are often quite noisy.
2. Run Time
When buying a cordless hair trimmer, it is essential to look at the battery life offered, how long the battery takes to charge, and how long it will hold charge.
You will want a battery that lasts at least an hour and can hold a charge for a few days. Try and find a clipper that takes minimal time to recharge or that can be used while it charges to make things a little easier.
When looking for the perfect blading clippers, there are several things to consider. Giving thought to versatility, durability, whether it is corded or cordless, style, and quality will all put you a step closer to finding the clippers that most suit your needs.
By closely examining and testing each of the men's hair clippers in this review, we concluded that they each meet the criteria discussed above, making it more simple to find the ideal balding clippers to achieve the look you want.