Lots of men want to smell great, but too few know how to apply men's cologne or other fragrances properly.
Read our guide on 9 Women's Favorite Men's Cologne.
This is unfortunate since smell is one of the most important senses we have and it's also one of the most potent ways in which women decide whether or not they're attracted to a man.
Guys who aren't stacking the scent deck in their favor are sure to fall behind in the dating game! Top colognes for men don't have to be complicated. They're easy to apply and easy to enjoy, provided you don't spray too much at once! We can help make sure that doesn't happen.
This guide is here to help. We've compiled the top colognes for men and tested them extensively to give you the best fragrances for boosting your personal fragrance.
Our experts also compiled some helpful application tips and answers to frequently asked questions. By the time you read through this guide, you'll be a men's cologne expert.
Let's get started!
QUICK OVERVIEW: Best Colognes for Men
Sauvage by Christian Dior Eau de Toilette

Exotic spice, wood, floral combo
Good spray applicator

VIEW ON AMAZON →

Nautica Voyage Eau de Toilette Spray for Men

A refreshing yet masculine scent
Affordable

VIEW ON AMAZON →

Yves Saint Laurent La Nuit De'LHomme Eau de Toilette Spray

Long-lasting masculine scent
On-cap applicator stick

VIEW ON AMAZON →

Invictus by Paco Rabanne for Men Eau de Toilette

Stylish container
Great for two seasons

VIEW ON AMAZON →

An interesting, versatile scent
Stylish bottle

VIEW ON AMAZON →

1 Million by Paco Rabanne for Men

Good sprayer
Classic scent

VIEW ON AMAZON →

D&G Light Blue by Dolce and Gabbana for Men

Affordable
Good bottle/sprayer

VIEW ON AMAZON →

MONTBLANC Legend Eau de Toilette

Fantastic fragrance, complex
Great bottle and sprayer aesthetic

VIEW ON AMAZON →

Acqua Di Gio by Giorgio Armani for Men Eau de Toilette

Great element combination
Has been around for a long time

VIEW ON AMAZON →
Use the table of contents below to jump to the sections most important to you.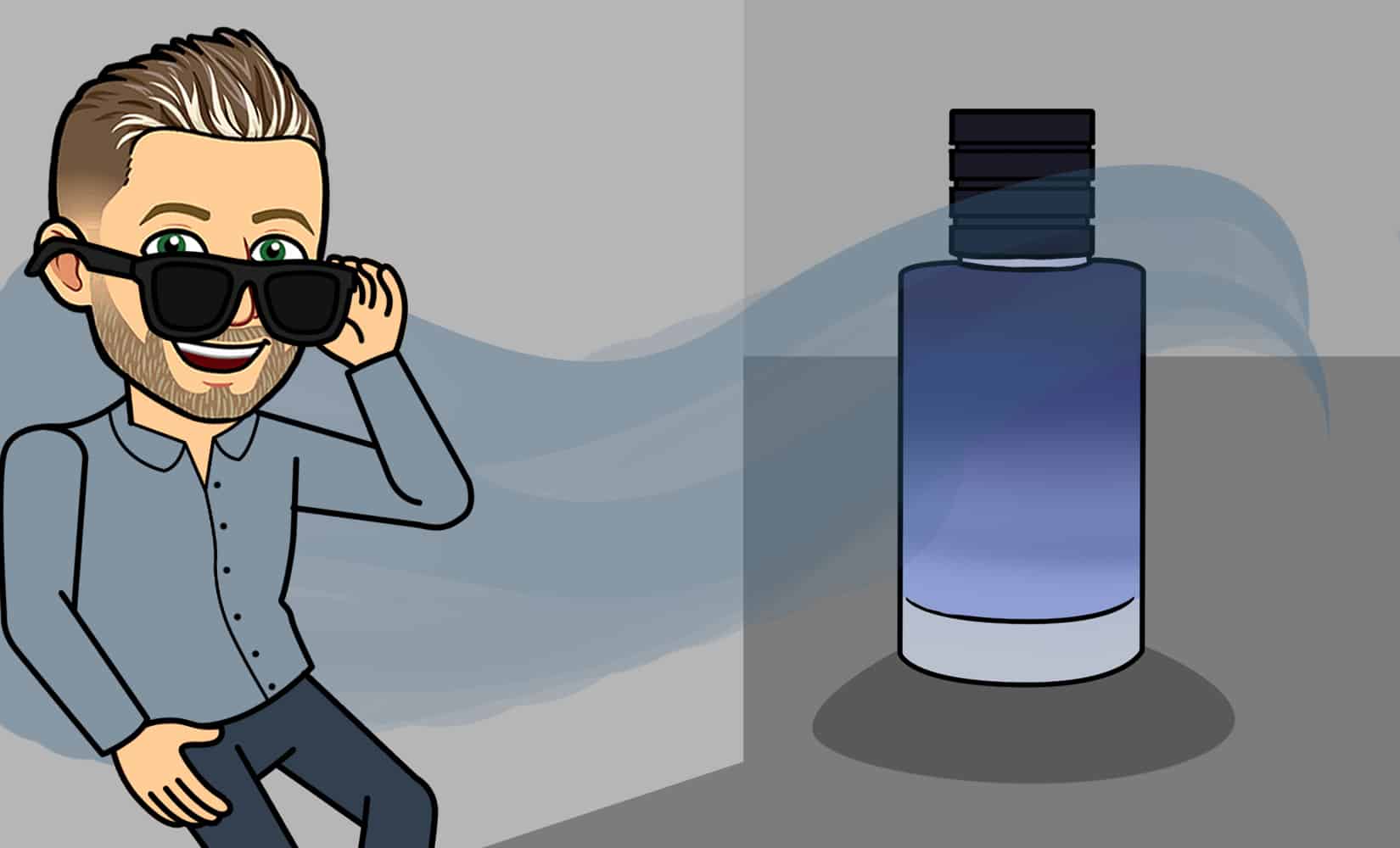 Ultimate Women's Favorite Men's Cologne Guide Infographic

What Exactly Is Cologne? What Separates It from Perfume and Other Fragrances?
Before we go further, let's address the elephant in the room. Lots of people use the word "cologne" as a general catchall term for masculine fragrance.
But the truth is a little more detailed, and it's not as gendered as you might think. For instance, cologne can be worn by men or women, as can perfume.
Perfume actually comes from the Latin phrase per fumum, meaning "through the smoke." Despite the societal expectation, neither cologne nor perfume is explicitly designed for use by either sex.
However, the system is even more complicated than that. You see, perfume is the base type of fragrance and is defined by its high oil concentration.
Every type of fragrance besides perfume has a lower concentration of scented oils, and they are each technically different products.
That being said, many people use perfume or cologne to mean any sort of artificial fragrance added to your body to enhance your aesthetic appeal.
For instance, even during this guide, we've used cologne to refer to our selected products, when in fact they're Eau De Toilette products.
Let's go through the types of good cologne for men one by one, so there's no confusion.
1. Perfume
---
As previously stated, this is the base type of fragrance, and it contains 20 to 30% oils or pure perfume essence.
This high concentration allows for perfumes to last up to 24 hours before needing to be refreshed, making perfume one of the best choices of fragrance that you can make if you need all-day coverage.
However, it's easy to overdo perfumes since they tend to be fairly strong. You only need a little bit of perfume to kick in the fragrance to maximum effect.
Also, perfume can feel somewhat oily and might be uncomfortable for guys with oily skin already.
2. Eau De Parfum
---
Eau de parfum is our next type of fragrance.
It's essentially a type of perfume essence that only has 15 to 20% oil, and it lasts for much less time than standard perfume: only about 5 to 8 hours.
However, the advantage is that the Eau de parfum fragrance isn't quite so strong, so it's harder to overdo it and it allows you to combine the fragrance with hair gels and the like.
Of course, Eau de Parfum isn't as oily as a regular perfume so it might feel a little better if you already have oily skin.
3. Eau De Toilette
---
This makes up a considerable proportion of the men's fragrance market.
It generally takes the form of a light spray, and it only contains 5 to 15% oils. Also, these oils are dissolved in alcohol.
This allows the fragrance to catalyze and be noticed more quickly, as opposed to perfume, which can take up to 30 minutes or so to be fully realized.
Eau de toilette products usually work for about three hours before they need to be refreshed.
They also don't tend to be too oily, even on sensitive or oily skin.
4. Cologne/Eau De Cologne
---
This is the second most common type of fragrance product available for men.
It's also the most well-known. It only has 2 to 4% of oil in its composition, and these oils are typically dissolved in alcohol and water.
Once again, this allows the fragrances to catalyze very quickly and prevents them from overpowering your senses.
The best cologne for men usually lasts for about two hours before it needs to be refreshed, so it's ideal for putting on right before you go out for an evening of socializing and relaxing.
In general, you'll find more cologne products for younger men and more Eau De Toilette products for older men, although this is a general trend and not an ironclad rule.
Many toilettes are fabulous for men of any age.
5. Eau Fraiche
---
Finally, there's Eau Fraiche. This is incredibly diluted and only has 1 to 3% of oil in its formula.
The oil is dissolved in alcohol and water, and it usually only lasts for about an hour.
Due to this low active time, it's best to use Eau Fraiche when you only need a quick boost to your fragrance for a meeting or even a short coffee date.
It's not ideal for a full day at work for a full night of socializing.
No one type of fragrance product's perfect for all men; it all depends on your needs and preferences.
Most of our favorite picks come from the cologne or Eau De Toilette categories, but there are definitely great picks amongst the other types as well.
---
---
9 Best Colognes for Men in 2023 Reviewed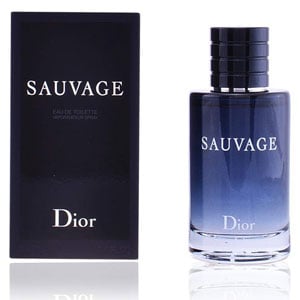 This toilette has an exciting element composition and is best used during the first half of the year; although it was released in 2015, it's likely popular enough to be a staying force in the market.
Specs
Who Is It Best For?
This is great for men who like to exemplify summer with an innovative and experimental fragrance.
Key Features
This gentle fragrance is one of the best picks you can make for spring or summer wear, making it one of our women's favorite men's cologne.
Its unique combination of floral yet spicy notes makes an interesting experience.
The peppers add a little bit of spice to the fragrance, keeping it from becoming a typical floral or sweet scent that you'd typically associate with warm temperatures and lots of growing things.
The long-lasting base notes are entirely masculine, containing cedar, labdanum, and ambroxan.
These notes give the fragrance some real heft and weight and help keep it memorable compared to any competing springtime scents.
The toilette only was released in 2015, but that likely allowed its creators to achieve such a unique and experimental composition of elements.
There's nothing quite like this toilette anywhere else on the market. It even lasts naturally for a little longer than the typical three hours you can expect from a toilette product.
You only get 2 ounces in the bottle for your purchase.
Given the high asking price, it might make you stop if you need a cologne for frequent use.
However, there's no denying the value of the elements inside the toilette.
Our testers recommend picking this if you need something for sparing use, but that is sure to be remembered.
Check out the hundreds of customer reviews here on Amazon.
---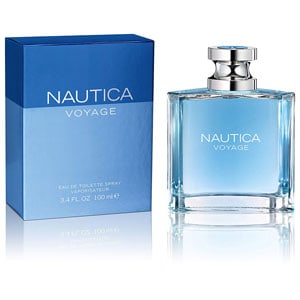 This interesting toilette comes with plenty in the bottle and is one of the most affordable purchases you can make.
Specs
Who Is It Best For?
This fragrance reminds many of the seas; pick it up if that appeals to your inner sailor.
Key Features
Those in need of a sea breeze during sweltering summer heat would do well to check this affordable toilette out.
It has one of the most refreshing element compositions that our testers have ever seen.
It combines some excellent summertime notes, such as water lotus and apple, and adds some typical masculine fragrances, like cedarwood, to bring about a unique scent of their own.
It's both powerfully masculine and light and refreshing at the same time. It's hard to overpower the senses with this toilette, even if you overapply slightly.
It's a little easier to do so since it doesn't have a spray bottle.
You'll have to use a Q-tip or manual applicator of some kind, but that's a really minor flaw considering all of the advantages.
It's one of the best cheap colognes/toilettes you can find, and you get 3.4 ounces for the purchase.
That's plenty to last for quite some time, even with daily use.
It doesn't last quite as much as our top pick above, but the toilette is light enough that refreshing shouldn't worry you when it comes to overpowering your sense of smell. You can also try wax cologne, solid state cologne, and African cologne.
Check out the thousands of customer reviews here on Amazon.
---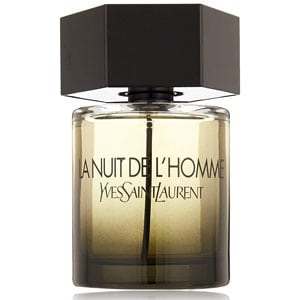 This toilette has a simple element composition but it's just as effective as more complicated products.
Specs
Who Is It Best For?
This is great for men looking for a denser, more mature fragrance that's liable to linger for some time.
Key Features
This heavier, toilette pour Homme fragrance contains floral notes and mixes them with traditionally masculine cedar.
When combined, the result is a full-body scent that's sure to draw attention provided that you do not overapply the fragrance to your skin.
While it doesn't have a spray applicator, the toilette does come with its own stick applicator that is attached to the cap of the bottle.
This can be convenient if you don't have a Q-tip or something similar on hand when you need to apply.
It'll also help you from putting too much fragrance on your skin.
Our testers caution against that very possibility since the heaviness of its elements means that it's easy to assume that the fragrance isn't immediately working.
It takes a good few minutes to fully mature, and then it becomes very present to your senses.
That being said, it's one of the best toilettes if that kind of fragrance is something you can make use of.
It's quite a pricey product, so be sure and do an extra patch test before deciding for sure.
Check out the hundreds of customer reviews here on Amazon.
---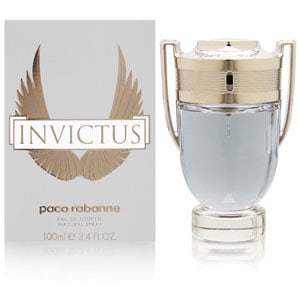 This toilette is one of the more creative products on our list, mixing masculine elements with lighter fruit to an interesting effect.
Specs
Who Is It Best For?
This is an excellent choice for men that like fragrances for special occasions, and who want to be remembered.
Key Features
This toilette has a creative element composition.
It combines guaiac wood, which is pretty masculine and relatively stable and thick, with lighter and happier notes like grapefruit, oakmoss, and Hedion jasmine.
The result? A fragrance that can be as useful during the spring as it can during the summer.
The resulting combination can best be described by our testers as spicy, sweet, and watery all at the same time.
It's sure to energize both you and anyone who gets a significant step once the fragrance has been evaporated across your skin.
The canister that the fragrance comes in a stylish and interesting to look at.
As a bonus, the cap contains a spray applicator that you might not notice at first glance. It's a great way to separate this toilette from all of its competitors.
While it's a little pricey, you do get 3.4 ounces for your purchase and one of the best spray applicators we've seen that maintains a fresh aesthetic while being functional.
That makes it well worth it in our book if you want a toilette for special occasions or for smelling your best.
Check out the thousands of customer reviews here on Amazon.
---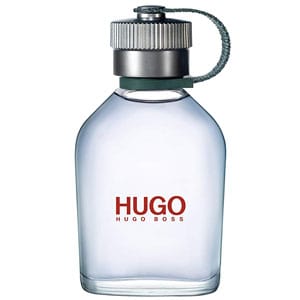 This toilette has a simple element composition that allows for a versatile range of scents.
Specs
Who Is It Best For?
It's a fantastic multi-season fragrance that's ideal for men who would like a product that they can use for most of the year.
Key Features
This fragrance has a unique smell that can be used for a total of three seasons rather effectively.
It combines the scent of apples and similar fresh fruits with earthy and foresty scents, adding some herbal notes to make it all a little more complicated.
The result is a versatile fragrance that many men should be able to use throughout the year.
The only time it would really be out of place is during winter, as the notes present aren't really warm enough to make it worthwhile.
The bottle is made of glass and looks particularly stylish, but the spray applicator is a little odd.
While it is situated at the top of the canister, its position relative to the wider size of the fragrance bottle itself means that it's a bit awkward to spray with one hand.
You can certainly accomplish it but having that much trouble just to apply the stuff is a point off in our eyes.
It's still a great product and well worth the cost, but you'd certainly be within your rights to use a Q-tip or something instead when applying the toilette to your skin.
Given the asking price, we'd be happier if the sprayer was designed better!
Check out the hundreds of customer reviews here on Amazon.
---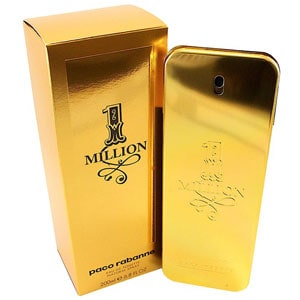 This toilette has a complex composition comes with plenty in the bottle and produces a classic masculine fragrance.
Specs
Who Is It Best For?
This is an excellent choice for men who don't like to rock the boat or stray from the classics.
Key Features
This sophisticated fragrance is excellent for use during the summer or fall months.
It combines a lot of light and fruity notes along with some floral additions, then mixes them all in with traditional masculine musk that smells like leather and wood.
The result is a classic yet satisfying toilette that all comes in a bottle with plenty of product for your purchase.
The fact that you get 6.8 ounces in the bottle helps to justify the relatively high asking price.
You'll be able to use this every day without worry and still have some by the end of the year.
That's terrific value for money and the fact that the fragrance is excellent means that the purchase is all the more worthwhile.
It has a reliable spray applicator on the front of the case to allow you to apply the stuff easily.
It's a bit blocky, but it's not too hard to handle compared to the sprayer on our last pick.
The only real downside to this bottle is the high initial cost, but as we said, we think it's worthwhile for a lot of men since you get so much.
This is best chosen as a one-time toilette purchase that'll last you for quite some time to come.
Check out the thousands of customer reviews here on Amazon.
---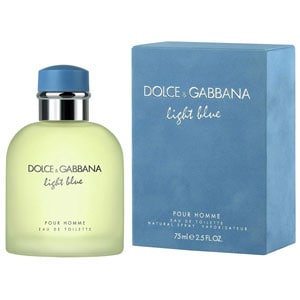 This toilette combines simple but effective elements and generates a memorable but familiar fragrance.
Specs
Who Is It Best For?
This is good for guys who want something dependable and straightforward above all else.
Key Features
This toilette is another affordable type that gives you 2.5 ounces for your purchase.
This is a pretty standard amount that's enough to last many men for about a year with daily use, provided they don't over-apply.
It possesses a fragrance combination that mixes citrus notes, woody smells, and spices.
It's excellent for use during the summer or fall months since the notes contained within will mix well with ambient fragrances and can elicit a "warm" feeling like the last of the notes are evaporated across your skin.
This toilette has a classy bottle and a spray applicator at its top.
The canister is small enough that it's not too hard to hold the bottle while using the sprayer, so there are no issues there.
The most significant real issue with this fragrance is that its smell isn't very unique compared to many competing products.
That being said, it's still a great pick if you want something classic and dependable rather than something experimental.
You honestly can't go wrong as a man by making yourself smell like citrus, wood, and spice. That's a handy combination that men and women alike will appreciate on just about everyone.
But guys that want something a little more unique or individualistic will be disappointed.
Check out the thousands of customer reviews here on Amazon.
---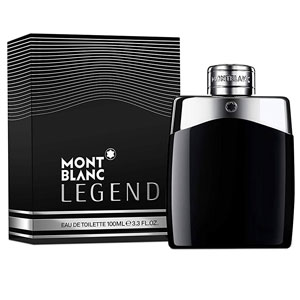 This toilette is one of the most complicated element compositions we've seen, to fantastic effect; its fragrance is one of the most memorable you'll ever smell.
Specs
Who Is It Best For?
This is great for men who want the best of the best and who like being as individualistic as possible.
Key Features
Our testers unanimously agreed that this toilette has one of the most complex and satisfying element compositions they've ever seen (or rather smelled!).
The fragrance starts off with notes of sandalwood, lavender, and bergamot, keeping things floral and woody and appropriate for springtime strolls.
Then the scent progresses to citrus, rose and Jasmine before finally moving on to contain notes of oak and Tonka beans.
The result is a scent that has a lot going on, but it all jives together incredibly well. The fragrance is totally masculine but exciting enough to draw in men and women alike.
You'll be hard-pressed to be forgotten after you've attended a social occasion with this fragrance hanging around your personal.
Even the bottle is particularly stylish. The toilette is contained in a gleaming black canister with a silver spray applicator.
It just exudes class and elegance. The only downside is its high asking price, but we'd recommend it if you want the best of the best.
Sometimes you have to pay for the top experience, and this toilette is definitely that!
Check out the thousands of customer reviews here on Amazon.
---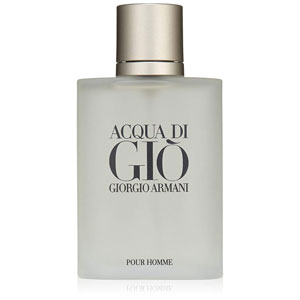 This toilette reminds many of seaside strolls and combines its elements to a significant effect.
Specs
Who Is It Best For?
This is best for outdoorsy men who spend a lot of time near the coast.
Key Features
This toilette is another excellent product that combines smart elements to create something memorable.
The makers mixed orange, lime, jasmine, and several other key ingredients to create a fragrance that's light, energizing, and refreshing all at once.
The elements all combine to create a fresh yet somehow aquatic fragrance that's perfect for taking some time at the beach or for enjoying spring and summer months alike.
Our testers really liked how well it went with sunny weather and outdoor excursions.
This is a fantastic toilette for active men that get a lot of suns.
The fact that it was released in 1996 proves how popular it is and how much staying power its fragrance holds.
This is basically a classic fragrance that's energetic enough to seem innovative. It's great for work or social occasions alike.
While it is pricey, the quality is undeniable, and you even get a decent 3.4 ounces for your purchase.
This is one of the best colognes for men if you're in the mood to smell like a seaside vacation.
Check out the thousands of customer reviews here on Amazon.
---
---
Things to Consider When Buying the Best Men's Cologne or Other Fragrances
Now that we've cleared all that up let's get into the key aspects to keep in mind when you shop for the best cologne for your needs.
1. Type
---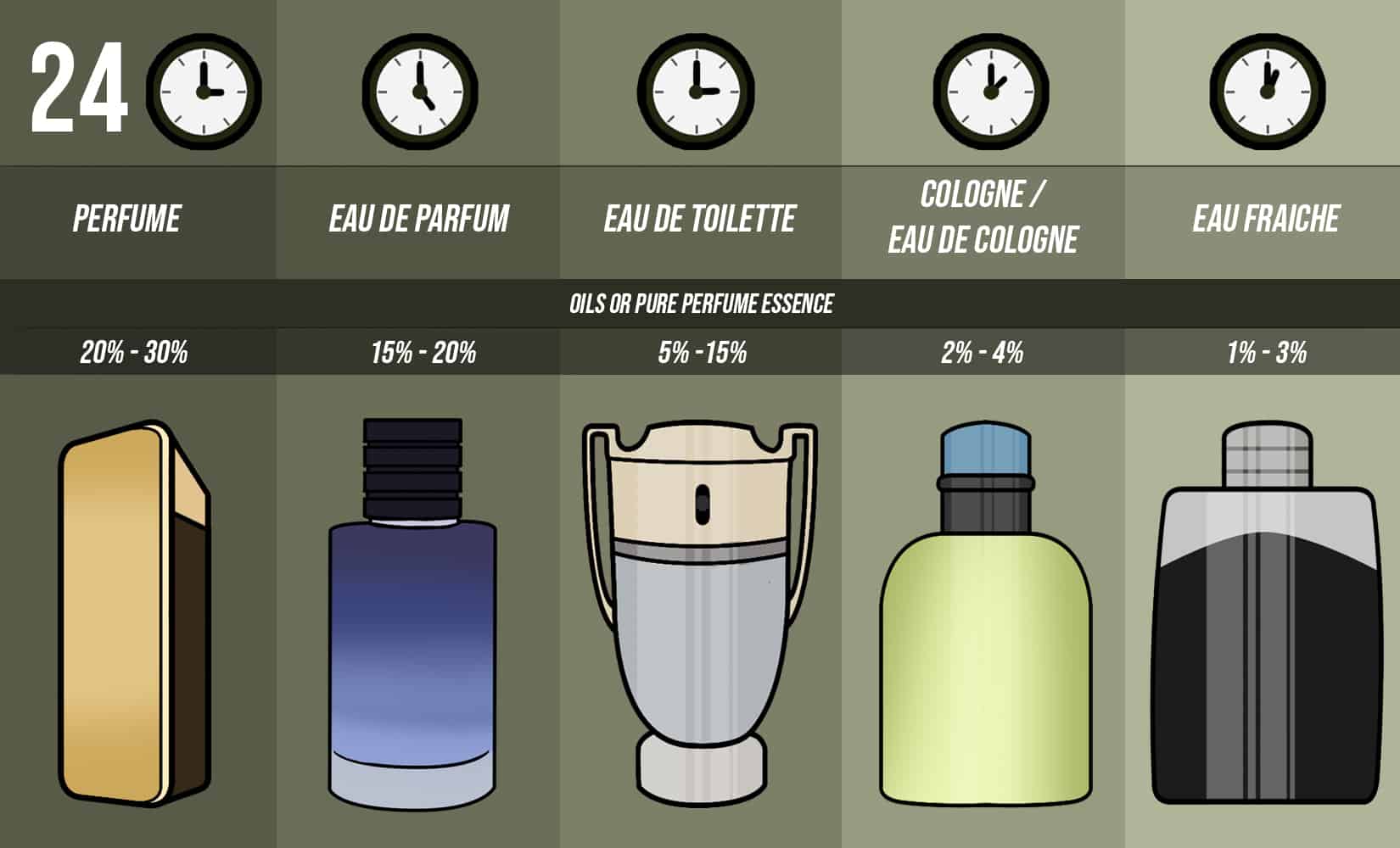 This matters a great deal; we explain why in the section above.
Remember that each type of fragrance product lasts for a different amount of time and contains higher or lower amounts of oil than its counterparts.
Pick which type is most suitable for your needs from the list above and try to find great fragrance products of that type as you shop.
You can try out black cologne for men or musk cologne for men, they are both great choices.
2. Fragrance
---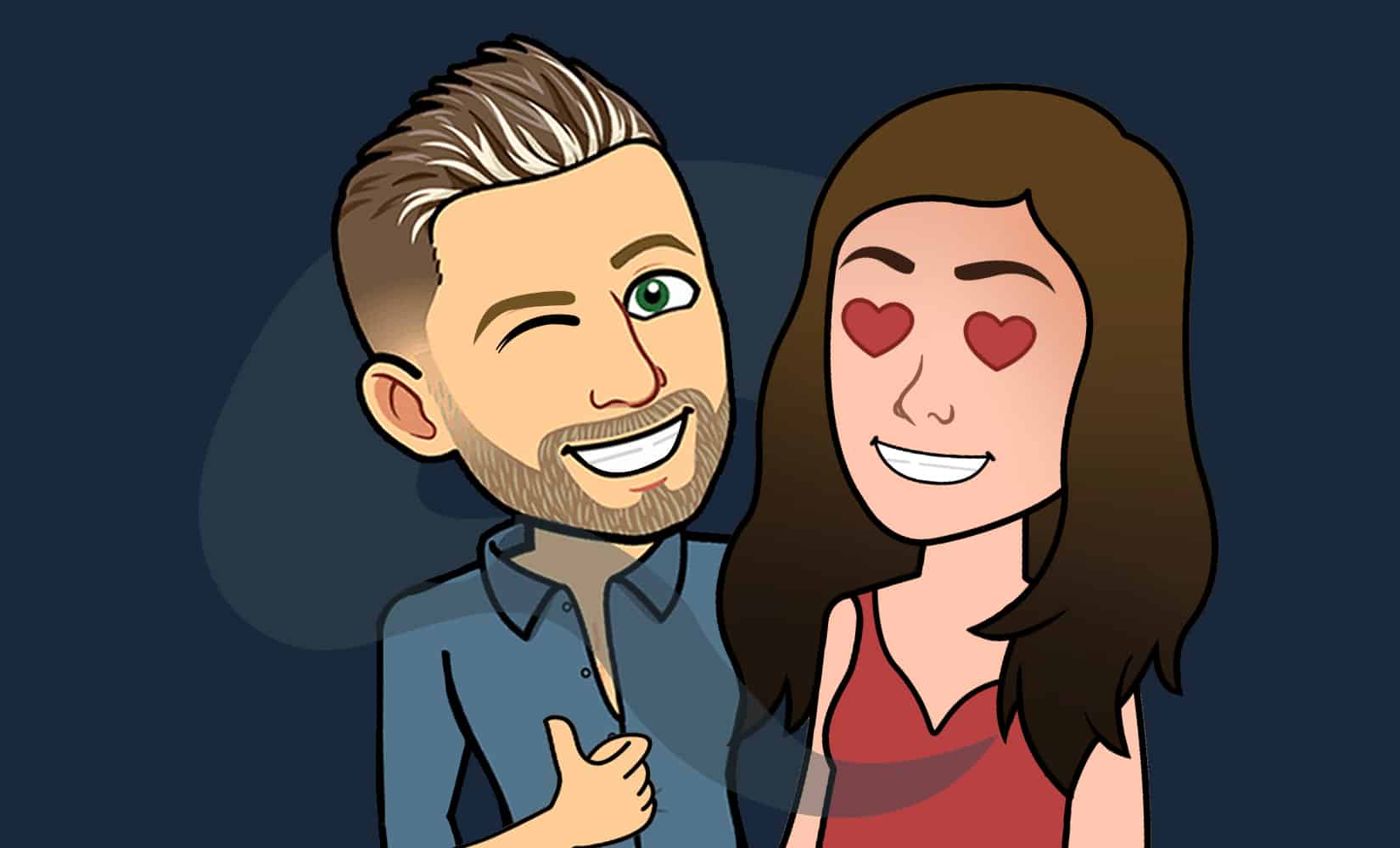 Of course, your chosen best men's cologne scent or Eau De Toilette is the next most crucial aspect of your future purchase.
Your cologne's fragrance will depend on its composition: what types of elements or ingredients make up the scent.
For instance, many of the best cologne for black men have leather or sandalwood as major elements since these are fragrances that are typically associated with the outdoors and masculinity.
Top colognes for men will also combine fruity or lighter scents to distinguish the products from each other.
There isn't a single set of compositional elements that are perfect for each man.
This is because colognes and similar products eventually evaporate on your skin and are even absorbed to some degree.
They'll slightly mix with your natural skin oils and body odors.
The resulting fragrance is something unique to you, and it can help define you to all your peers, and the best smelling colognes for men are as varied as perfumes are for women.
Basically, don't worry about using a cologne that has strange elements or odors because they might smell great on you once they've been applied.
You don't have to stick with the tried-and-true sandalwood elements if you don't want to.
When reading the elements or ingredients in the composition of a fragrance, "top notes" refer to the scents that you detect immediately upon sniffing.
These usually also disappear rather quickly as the day or night progresses. These notes are usually what people remember your cologne smelling like.
"Middle notes" last for about one hour after you've applied the cologne or toilette to your skin.
These are usually a little heavier but aren't too overpowering.
Finally, "base notes" are usually heavier and are noticed later during the day or evening as the cologne progresses.
These notes usually last for several hours after you've applied the fragrance to your skin.
The best musk cologne and woodsy cologne attract females tend to be typically masculine, but you've also got to stand out from the pack.
Many of women's favorite men's colognes contain classic notes like cedarwood with something interesting, like a spice or citrus.
Because fragrance matters an awful lot, it's always a good idea to test out a good cologne for men or toilette before you make a final purchase.
We'll get into how to do this later in our guide, but for now, just settle with the fact that you shouldn't buy cologne or toilette without knowing how it interacts with your skin and unique body odor beforehand.
3. Release Year
---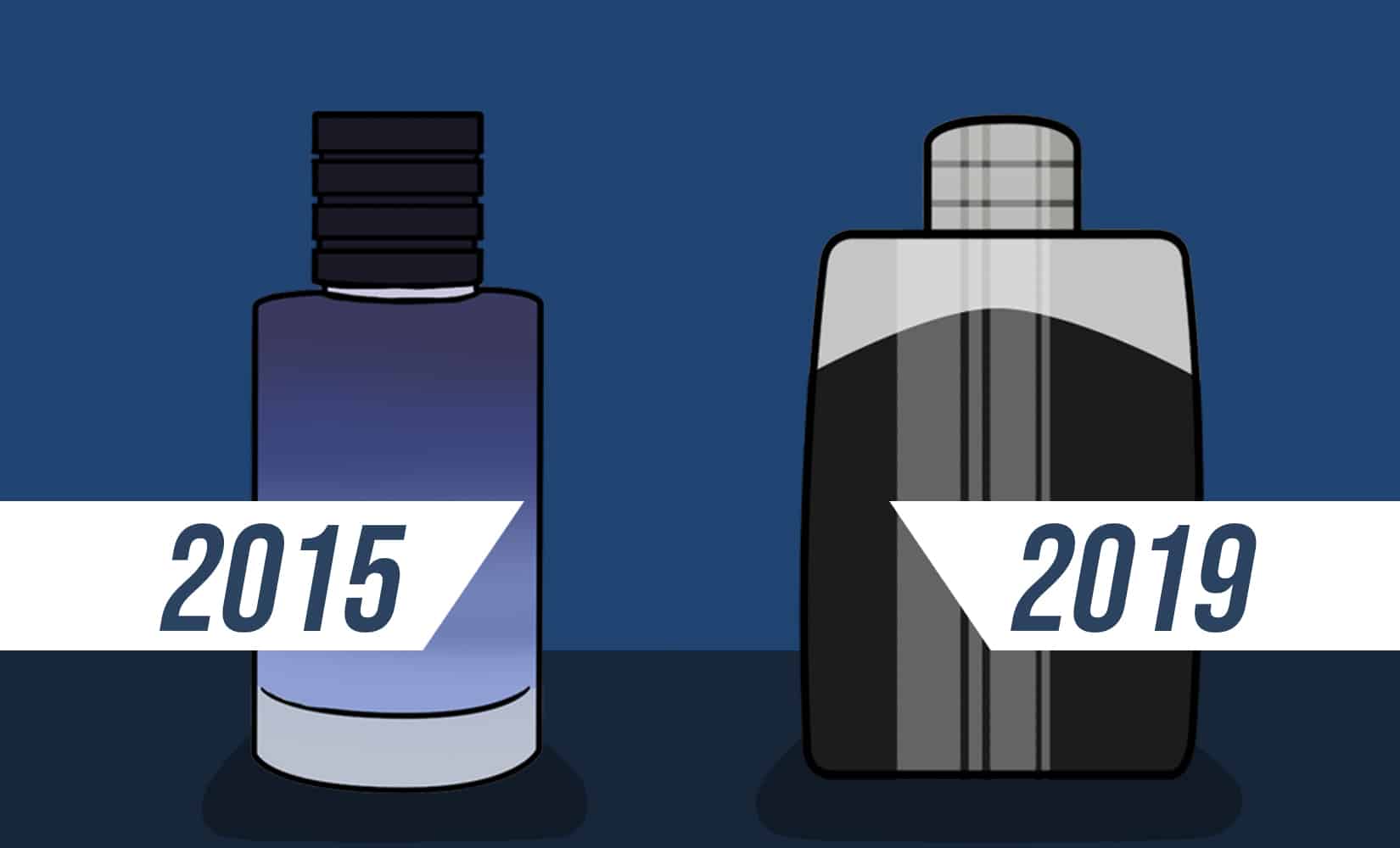 Cologne, toilettes, and other fragrance products vary in their composition from year to year.
Like alcoholic beverages or clothing trends, certain fragrances stay in style only for a short while before being phased out by new competition.
It's a good idea to check out the release year of a given cologne or other fragrance product to help decide if it'll be a popular pick nowadays.
In general, top colognes for men that have a release year further into the past are probably stand-out fragrances that have stood the test of time and can be depended upon.
On the other hand, women's favorite men's cologne or toilettes that have just come out recently are more of a gamble since the market hasn't yet decided on their worthiness.
You might discover a hidden gem or be the unfortunate guinea pig that demonstrates how a new cologne isn't as great as its creators intended!
It can be tough to find release years online, but in-store clerks should be able to provide you with this information.
4. Season
---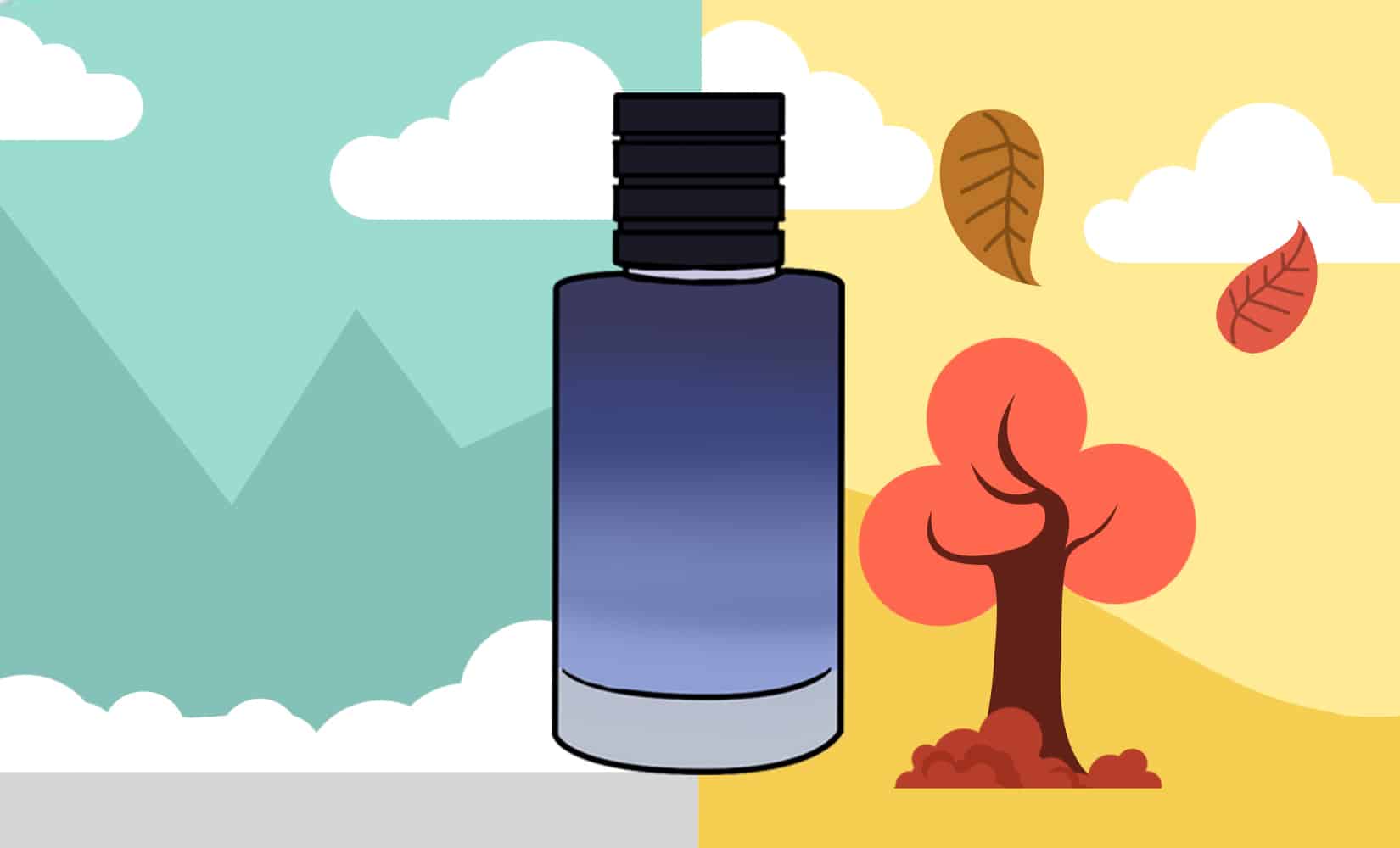 One minor factor to keep in mind in some good cologne for men is the current season.
Some fragrances are better suited for different seasons due to psychological associations and adjusting ambient smells in the air around you.
Try to match your best knock off cologne fragrances with the ones most used in your current season.
For instance, warm scents like sandalwood and spice are best used during colder seasons like fall or winter.
Fresher or cooler fragrances like various fruits or flowers are better for spring or summer.
5. Amount
---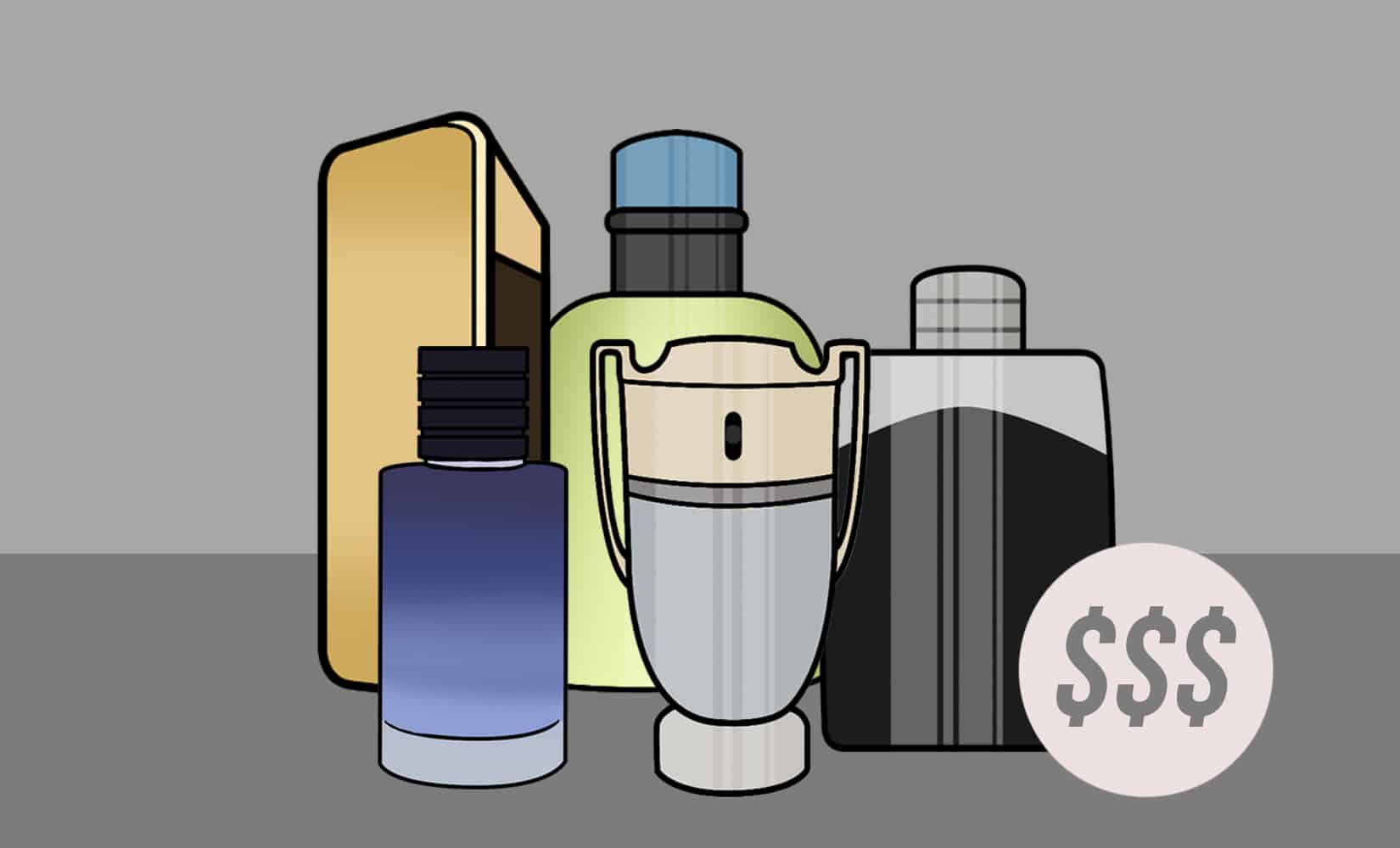 Finally, check out the amount of cologne you get for your purchase.
This affects a cologne's value for money, since the more cologne you get per dollar, the longer you can go without having to purchase a new bottle or spray.
However, many of the best colognes or fragrance products only give you a few ounces due to their potency and overall popularity.
It's certainly a truism that the more popular fragrances tend to be more expensive since the manufacturers know that people are willing to pay higher prices for the best stuff.
So, the amount isn't necessarily an indicator of how great cologne is.
But this factor is still a good thing to keep in mind if you plan to use cologne frequently and will be going through bottles every month or so.
Frequently Asked Questions About Cologne and Its Uses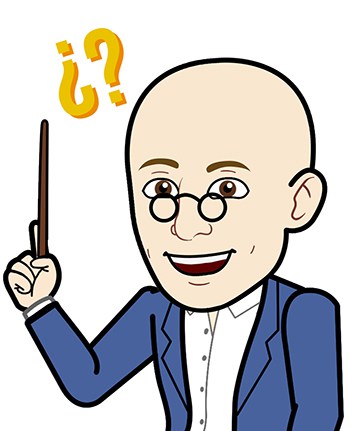 Now that you've got some idea as to the best colognes and toilettes for men, you might have some lingering questions that we'd be happy to answer.
To keep our words brief, we may use cologne or Eau De Toilette somewhat interchangeably.
Remember that these answers and tips applied to both types of fragrance products.
1. Should I Try Cologne First Before Buying?
Yes! You should always take what's called the "patch test" before finalizing a purchase of cologne.
That's why it's a great idea to check out a physical location and try out some cologne brands before ordering online, even if you can get the same bottle for cheaper over the Internet.
Yes! It does.
You may have heard at some point that cologne spoils or goes bad like a food product.
To check if your cologne is starting to go bad, keep an eye on what the cologne looks like as time goes on.
Finally, if your cologne starts to smell bad, this is a surefire sign that the bottle is no longer of use and should be disposed of.
3. What If A Cologne Suddenly Smells Bad on Me?
The pH balance of your skin, how dry or oily your skin is, your hormone levels, and even your diet are all believed to affect how your body reacts when cheap men's cologne is applied.
Therefore, a cologne may smell fantastic on your friend but smell wrong when the same amount of the exact same perfume is applied to your own skin.
4. How Do I Apply Cologne/Fragrances?
Apply cologne after you get out of the shower to clean, dry skin.
Don't spray the cologne into the air and walk through it.
Target pulse points, such as your inner wrists and neck.
Hold the bottle 3-6 inches away from your skin when spraying.
Don't use too much (2-4 squirts are ideal).
5. How to get cologne smell out of clothes?
Wash the clothes and at least 1/4 cup of distilled white vinegar to the rinse cycle and stop the cycle.
Let the laundry soak for an hour before completing the rinse cycle. The vinegar will help cut through perfume residue in the fibers.