Every guy likes to look their best but wrangling one's hair into an acceptable style can be tricky at times.
Most men must use thick, tacky hair wax or hair cream to whip their hair into shape.
These hair products aren't the best if you have dry hair or a dry scalp, or if you have hair that gets oily if you add any kind of wet hairstyling product.
But you don't have to give up your search for a great hair styling tool.
The best hairsprays for men might be the perfect solution.
These are light, easy-to-apply hairstyling products that take only seconds to work through your hair and can give you plenty of lift and volume throughout the day.
Many of them are even strong enough to keep your hair looking exactly how you like it even if it's rainy or windy outside.
What's not to like?
If you don't know where to start, you've come to the perfect place.
Our guide below will show you the best hairsprays for men plus give you some tips about the application and directly compare the best hair sprays for men to other types of hair styling products.
Ready to start?
Let's go!
QUICK OVERVIEW: Best Hairsprays for Men
Consort Non-Aerosol Hair Spray for Men

Affordable
Can be used even with thin hair

VIEW ON AMAZON →

Pura D'Or Biotin Natural Hold Styling Spray

No artificial ingredients
Makes thin hair look and feel stronger and thicker

VIEW ON AMAZON →

Boldify Hair Thickening Spray

Works in as little as 60 seconds
Easy to wash out with water and shampoo

VIEW ON AMAZON →

The London Grooming Company Sea Salt Texturizing Spray

Nice masculine fragrance
Can keep scalp moisturized

VIEW ON AMAZON →

TIGI Bed Hard Head Strong Hold Hair Spray

Lasts for a long time
Good amount in the can

VIEW ON AMAZON →

Nioxin 3D Styling Thickening Spray

Can control frizz efficiently
Improves hair texture very well

VIEW ON AMAZON →

The Dry Look Hairspray for Men

Lots of hairspray in the purchase
Great for restyling

VIEW ON AMAZON →

Moisturizes the scalp
Provides great holding strength

VIEW ON AMAZON →
Use the table of contents below to jump to the sections most important to you.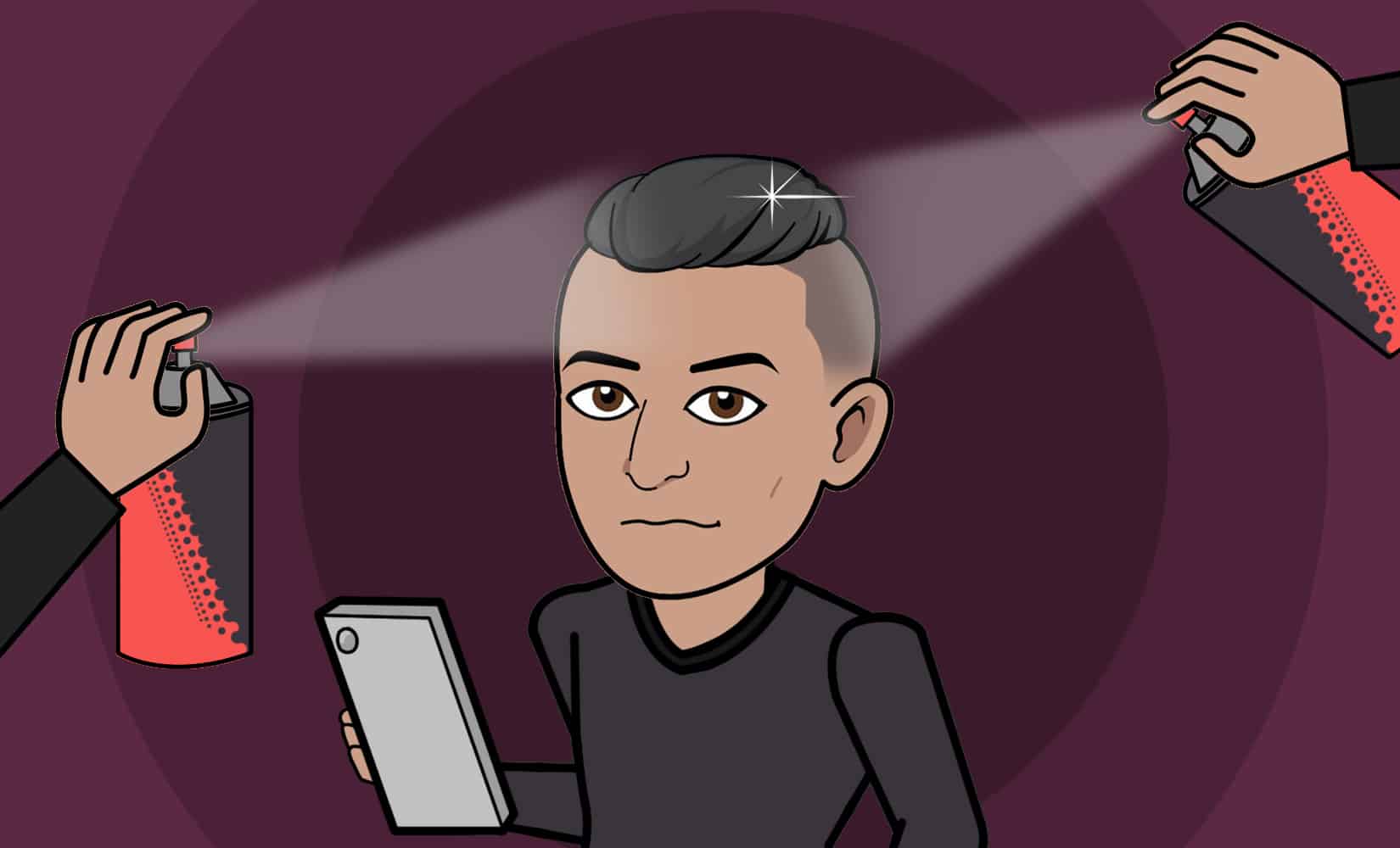 Best Hairsprays For Men of 2023 Reviewed
There is a lot of best hairsprays for men out there in the market for men's hair.
Whereas some will make for the best smelling hairspray, others are the best hairsprays for men with straight hair.
But whether you fall into the categories above or you are one of the long hair black men or one of the black men with straight hair, there is a spray for your hair.
Let's see our 8 best hairsprays for men with all hair types.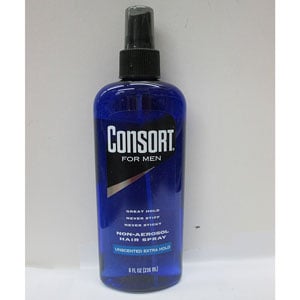 This unscented hairspray is versatile and provides a firm hold without the need for aerosol assistance.
Specs
Who Is It Best For?
It's an excellent choice for men with wild or crazy hair who need some help getting it under control.
Key Features
Men with thick hair that simply refuse to look the way they like are in luck with this non-aerosol hairspray.
It provides an extra-strong hold for up to 12 hours, so you can safely apply this hairspray in the morning and go for your entire workday without needing to worry about your hair bending out of shape.
This will make for the best hair spray for a long hairstyle for men with thick hair.
Even though it's heavy and has a super strong hold, it's also light enough that you can use it with thin or fine hair without having to worry about your hair looking flat.
This formula comes from a non-aerosol can, which allows it to be completely unscented compared to many other hairspray products.
It's super easy to use in combination with cologne or scented deodorant, as a result making it one of the best hairsprays for men.
This formula does have alcohol, however, so we'd recommend against using it if you have a scalp that tends to dry out during the day.
This non-aerosol spray is an affordable choice for men on a budget, and you get 8 ounces of spray for the purchase.
Value for Money
This is a significant amount of hairspray given the price.
Men who dislike hairspray that makes their hair too shiny or oily will find a lot to like here, as well.
The light shine it imbues your hair with is perfect for accentuating a variety of styles without making your hair look greasy.
Check out the hundreds of customer reviews here on Amazon.
---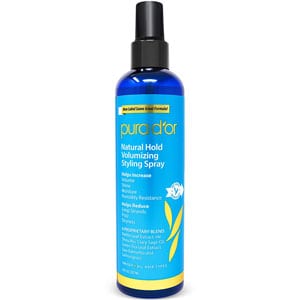 This natural hair spray provides both good holding strength and several other health benefits.
Specs
Who Is It Best For?
It's one of the best hairsprays for men who don't like synthetic ingredients but who also want a quality hairspray product.
Key Features
This is another excellent non-aerosol hairspray that makes use of a variety of natural ingredients to provide your hair with a plethora of benefits.
While it isn't one of the best hairsprays for men only, both males and females can get a lot of good from this product.
For starters, it's formulated with biotin, which is a critical vitamin that your hair needs to grow strong and display its full color.
There's also rice protein, which helps your hair grow stronger than before, plus a series of other natural ingredients to install a firm hold on your hair and provide a shiny finish without ever needing a synthetic polymer or any other artificial chemical.
The shine is noticeable, so we would recommend it for men with long hair or for hair colors that go well with this kind of finish.
The hold is firm and lasts throughout the entire day; men with long hair or wavy hair will find that their hair can be brought under control even under strong winds or stormy conditions.
Value for Money
This is also an excellent hairspray for controlling frizz.
Guys who have hair that tends to splay out in all directions will find that this hairspray makes it easier than ever to control their hairstyle.
This is also one of the best hairsprays for men who have thin hair since the wax is particularly useful at volumizing and thickening it over time.
After just a few uses, you'll notice that your hair is growing and feeling stronger than before, and each time you use it, your hair will look thicker and fuller than before.
It's a great choice if you're a guy that's always wanted to try a more dramatic hairstyle but hasn't had hair thick enough to do so thus far.
The only real downside is that it's not the best for super thick or kinky hair, as it might make your hair a bit too tough and large for easy styling.
Check out the hundreds of customer reviews here on Amazon.
---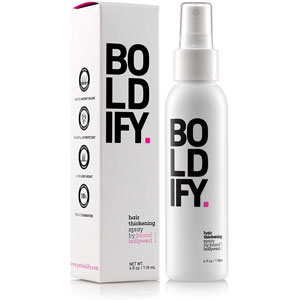 This is one of the best volumizing sprays and can make your hair lighter and fuller while keeping it in place.
Specs
Who Is It Best For?
It's one of the few excellent hairsprays that are ideal for men with shorter hair.
Key Features
This hairspray is a fantastic choice if you're a man with curly or short hair.
It provides a light hold that is excellent for styling your hair in a variety of different configurations, plus it's incredible for restyling your hair throughout the day.
The side these benefits, it's also packed with plenty of vitamins and nutrients that can help your hair grow thicker and stronger.
In fact, it's one of the best volumizing and thickening hairsprays we found for thin hair.
Our testers reported that thin hair looks better almost immediately and can even improve the texture and size of your hair roots.
Because this hairspray also contains many of the minerals needed for healthy hair growth, you'll see long-lasting results the more you use this formula.
It isn't just a one-and-done hairspray; it'll continue providing benefits for a long time to come.
Value for Money
The downside to all these excellent advantages is its high asking price, especially since you only get 4 ounces for your purchase.
Therefore, we'd really recommend this as one of the best hairsprays for men who are willing to spend a little extra to get the best of the best in terms of volumizing hairsprays.
It's perfect if you know that you need a hard-core thickening and volumizing product for your thin or short hair.
It can also be used as a pre-styler due to its natural light hold and the somewhat matte finish it provides to your hair.
Combining this with hair wax or another hair styling product is a great idea.
This is definitely a great buy for fine hair men and black men curly hairstyles.
Check out the thousands of customer reviews here on Amazon.
---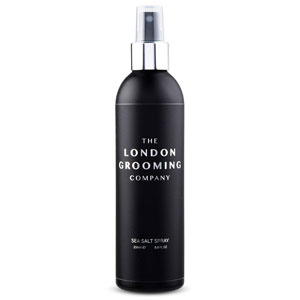 This texturizing hairspray uses a unique formula to provide excellent results.
Specs
Who Is It Best For?
It's the right hair care choice for men who have oily scalps and who appreciate masculine fragrances.
Key Features
This hairspray is a fantastic choice if you have naturally oily hair and need something to make your hair appear less greasy overall.
It contains both castor oil and sea salt, both of which help to keep your scalp moisturized while reducing the amount of excess oil you'll find in between your hair strands.
Despite this unique formula, it's easy to wash out with water alone, although of course, we recommend using a good shampoo.
This sea salt hair spray for men provides a strong hold for a variety of hair types and adds volume and texture to both your hair roots and the cores of your strands.
This hairspray also has a relatively unique, undeniably masculine fragrance.
The Oud wood scent carries pretty well, so take care if you want to wear a scented deodorant or a strong cologne in addition to this hairspray.
It can be used both by itself and as a primer before applying a thicker hair styling product.
Value for Money
Our testers also reported that it severely impacts the texture of your hair, making it softer and lighter to the touch.
It can be one of the best hairsprays for men with rough or coarse hair; running your hands through your hair will be a lot more satisfying after using a bit of this hairspray.
Check out the hundreds of customer reviews here on Amazon.
---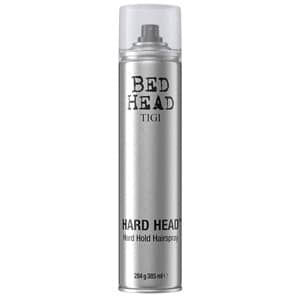 This hairspray is one of the toughest around when it comes to pure holding strength.
Specs
Who Is It Best For?
It's one of the best hairsprays for men who need a hairspray that can provide the most reliable hold possible.
Key Features
This extra-strong hairspray is designed for men who have a natural bed head.
It can whip any wild hair into shape and let you create dramatic hairstyles no matter which kind of hair you start with.
Its super strong hold is durable enough to last even through inclement weather and lasts long enough that you should only need to apply it once per day and still see great results.
One beautiful thing about this hairspray is that you can apply a little extra in the morning and get exponentially stronger results.
It'll take a little experimentation before you find the appropriate amount to use every morning, but our testers were impressed with how strong a hold they got with just a bit of the hairspray.
It does have alcohol in its formula, so be careful if you have a drier scalp than average.
It also has a typical aerosol scent, although it isn't super noticeable and should be overwhelmed by any other artificial fragrance.
Value for Money
One extra benefit to this hairspray is its affordable asking price.
You get a little more than the market standard of 8 ounces, as well, so it's a good pick for men with crazy hair who are also on a budget.
If you do choose this hairspray, be sure to wash it out thoroughly from your hair each night.
Its high strength hold can irritate your scalp if you leave it in for too long.
Check out the hundreds of customer reviews here on Amazon.
---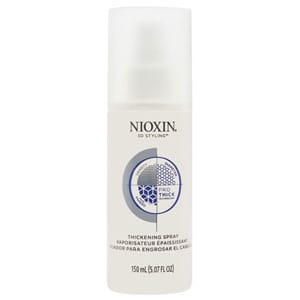 This spray does a lot of things for virtually every type of hair.
Specs
Who Is It Best For?
It's the right choice for guys who need a hairspray that can perform multiple functions during their morning routine.
Key Features
Our testers are happy to report that this is a great hair spray for thin hair and want to thicken it with a proper hairspray.
Bolstered by both synthetic polymers and natural leaf oils, this hairspray can help to volumize and thicken your hair very effectively.
Just a few applications will see your hair looking lighter and fuller than ever before, and it'll provide an incredible shine that can accentuate a great variety of popular hairstyles.
This hairspray provides a light hold, which is ideal for both restyling and for generalized hairstyles that can be easily made with a comb or your fingers.
Because its primary purpose is volumizing and thickening your hair, we wouldn't recommend it for guys who have really crazy hair and need a stronger hold to get it under control.
Value for Money
The fragrance of this hairspray is also noticeable.
It comes from the peppermint oil mixed in with the formula.
It's fresh and reinvigorating, but it can also clash with any other fragrances you might want to add to your person.
Our testers also found that it helps control frizz across all hair types and lengths.
It's an ideal choice if you have smaller groups of errant hair strands that like to float above the rest of your head and disrupt your style.
Check out the hundreds of customer reviews here on Amazon.
---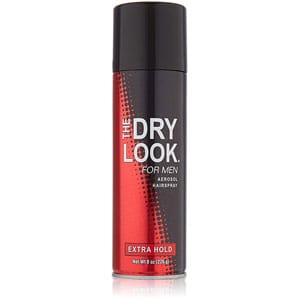 This hairspray comes in a pack of six cans, each with a durable, long-lasting formula hidden beneath the cap.
Specs
Who Is It Best For?
This is an excellent choice for men who need a decent hairspray in bulk.
Key Features
This hairspray is one of the best choices you can make if you need a hair styling tool that can get your wild hair under control.
It uses alcohol and some of the toughest synthetic polymers on the market to provide a strong hold on even the craziest hair, allowing you to style it any way you choose.
It can keep your hair in place for up to 12 hours and withstand windy or rainy conditions without a problem.
Despite its strength, it's the best hair spray for thinning hair since it isn't too heavy by itself.
It's excellent for restyling your hair in the middle of the day, as well.
Value for Money
You get six cans for your purchase, and all at an affordable asking price.
Therefore, it's also a great budget option if you need a lot of hairspray for the next few months.
However, this hairspray does have a pretty noticeable aerosol or chemical fragrance that isn't too appealing.
We would recommend using a scented deodorant or another kind of artificial fragrance if you plan to use this hairspray relatively frequently.
Check out the hundreds of customer reviews here on Amazon.
---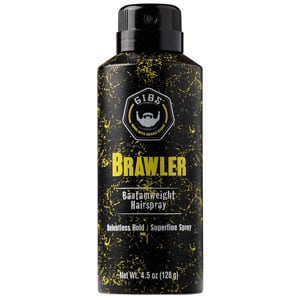 This hairspray has a unique scent and can do more than just hold your hair in an ideal shape.
Specs
Who Is It Best For?
It's a choice purchase for men who have hair that splits or damages easily when they style it.
Key Features
This is another excellent hairspray with a formula that combines several synthetic polymers with many excellent natural resources.
It provides an extra-strong hold for the wildest hairstyles and does it all with one of the more exciting fragrances our testers got to experience.
It combines both cedar and citrus in an undeniably masculine scent, so it's perfect for leaving alone by itself or for combining with other fragrances.
This hairspray not only holds your hair in place throughout the day but can also moisturize your scalp and hair strands and keep them healthier over the 12 hours following application.
It even contains saffron, which helps to repair hair follicles that are damaged from day-to-day activities.
You can easily use this black hairspray or any other hairspray to turn your messy haircut into nice boy hair or guy hair for men.
Value for Money
It's a little pricey considering you only get 4.5 ounces for the purchase, but it's well worth the cost in our eyes.
Overall, we would easily recommend this for men looking for a high-power and restorative hairspray.
Check out the hundreds of customer reviews here on Amazon.
---
Things To Consider When Buying the Best Hairsprays for Men
Let's go over the essential aspects that you should pay attention to as you find your perfect product.
1. Hair Type
---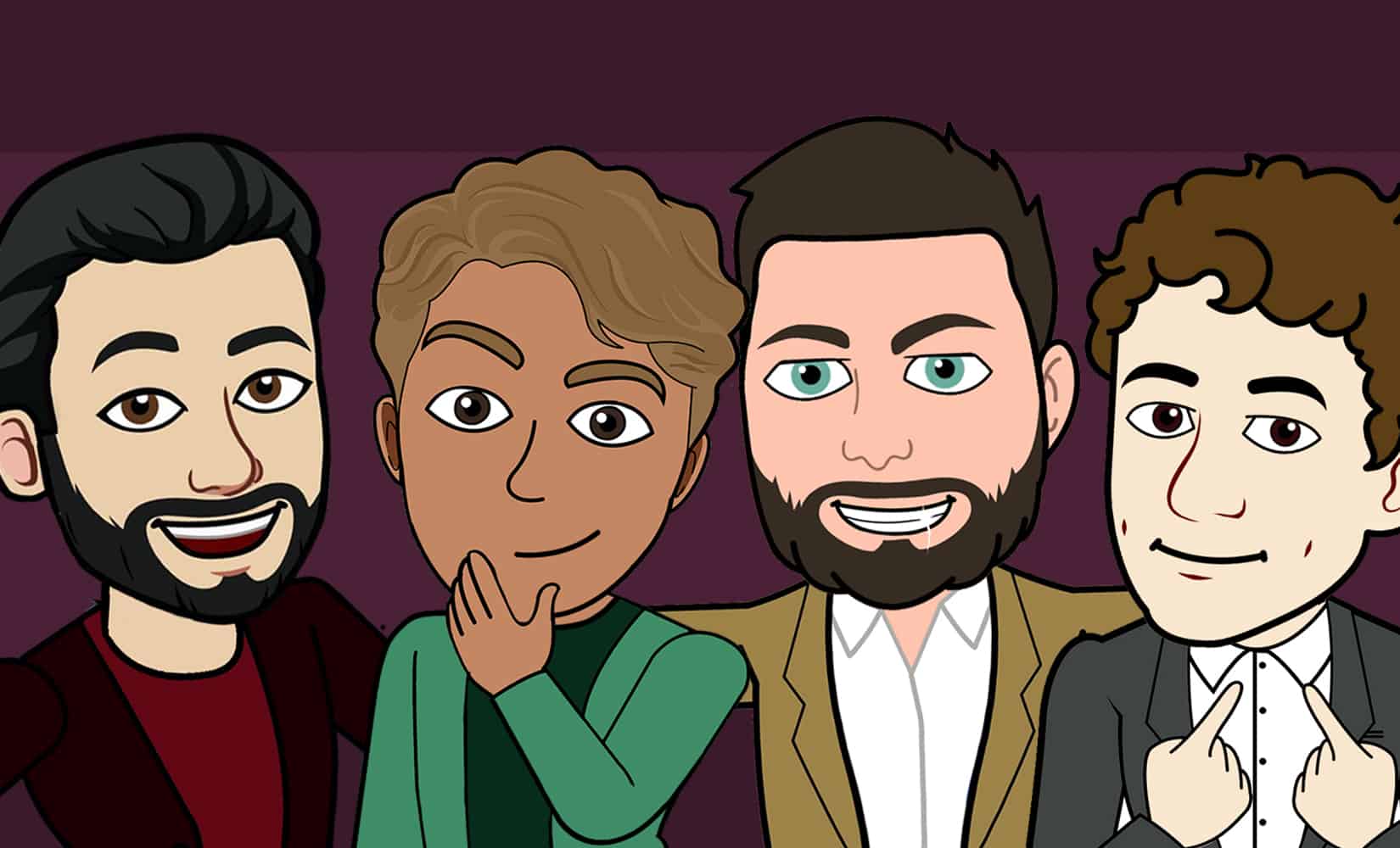 The type of hair can help you narrow down the best hairsprays for men your needs.
If you have thick hair, it'll be easy to style but challenging to keep aloft or "fluffy."
This type of hair tends to go flat relatively quickly since it's heavier than lighter hair types.
Thick hair can be strong and long-lasting, and it can be particularly handsome if you have a great color.
However, it can also be challenging to deal with.
Luckily, hairspray is excellent for men with thicker or wavier hair.
Virtually every type of hairspray will do wonders for your hair if you have this type.
All types of hairspray are designed to at least partially volumize your hair and increase its elasticity and bounciness.
You can still try to find hairsprays formulated explicitly for thicker hair, but overall you can feel safe to choose any type of product.
If you have thin hair, things are a little different.
But is hairspray bad for your hair just because it's thin? Absolutely not!
Thinner hair is already easier to volumize and is likelier to remain bouncy even without the addition of hair styling products.
But you can still use a great hairspray to boost the volume of your thin hair and make it easier to style.
Look for one that focuses on other aspects besides volumizing, as your thin hair will take care of this aspect on its own much more quickly than thicker hair.
Though this article is not primarily about the best hair volumizer, men with short natural hairstyles should go for the best hairsprays for men for fine hair to increase the volume of their hair and making it easy to style.
You'll be able to tell which type of hair a given hairspray product is intended for by reading the product labels, or by reading our reviews of the best hairsprays for men.
Hairspray can also be great if you have curly hair.
But, what is the best hairspray for curly hair?
Curly hair can be difficult to style, and certain types of curly hair can pile on itself and make it appear flatter and less attractive than it might otherwise.
Thankfully, a great hairspray designed for curly hair can both make it easier to manage and add luxurious volume, so your hair looks and feels lighter and fluffier.
This can be great if your hair also tends to be a little crunchy or hard.
Adding a good hairspray can make it softer and more pleasant to the touch.
This is particularly true if you have curly and thick hair, so try to find a hairspray that is specially formulated for curlier locks if you have them.
There are also hairsprays formulated explicitly for frizzy hair.
It can be advantageous to use an effective hairspray if you've been blessed (or cursed) with it, as frizzy hair is traditionally hard to wrangle into a shape that you desire or hard to calm down.
Hairspray can hold your frizzy hair in place and prevent it from expanding and displaying in all directions, even if the outside is particularly windy.
You'll want to find a hairspray that has a high strength hold if you have frizzy hair, as these types of hairsprays will be able to keep your hair under control more consistently than other hair types.
Let's go over what exactly we mean by "hold" next.
2. Hold
---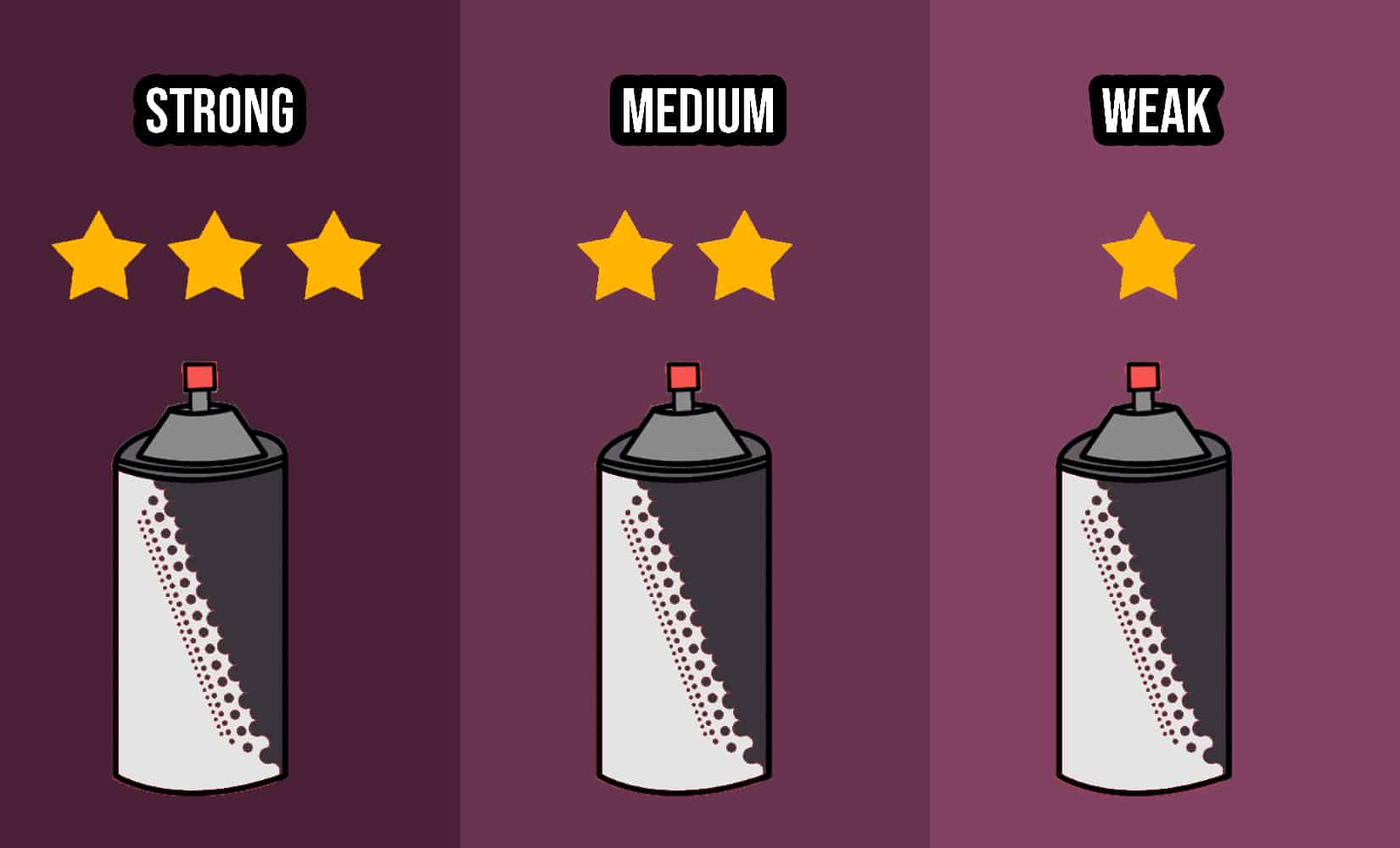 The "hold" of a spray simply measures how strong it is in terms of keeping your hair in place or in a predetermined style.
You'll want stronger holds if you have thicker or curlier hair, as well as frizzy hair.
You'll be able to use less hairspray product to get a good result with stronger formulas.
Weaker holds can still be helpful if your hair is naturally easy to style, but you want to protect it from inclement weather messing it up.
Even the most basic hairstyles can be upset by the wrong weather conditions outdoors.
Strong holds are great for all kinds of hairstyles and all hair types, that said, be careful when using a stronghold hairspray if you have thinner hair.
You might accidentally weigh your hair down rather than make it lighter as you might want.
Strong-hold hairsprays are also great for forming complex and detailed hairstyles.
However, hairsprays with strong holds produce hairstyles that don't look quite as natural as hairstyles made with medium or weak holds.
It's mostly because stronger hairsprays have a thicker consistency and leave more of a finish on your hair than their weaker counterparts, consequently giving you an extra hold.
Besides, hairsprays that apply a strong hold to your hair might prevent you from restyling it very easily later in the day.
Medium strength holds for a hairspray are suitable for a variety of hairstyles and hair types.
They're a balanced option if you want to make a sophisticated hairstyle but also don't want your hair to be totally overwhelmed by either a matte or shiny finish.
Medium holds are easy to apply and settle in relatively quickly but still give you plenty of time to fix your style before locking your hair into place.
These kinds of holds are great if you like to style your hair at the beginning of the day and enjoy adjusting your look sometime later.
They're also great for fixing your style if it becomes messed up slightly.
Finally, weak holds are great for lighter hair or if you are going for a basic hairstyle that complements your hair's natural wavy characteristics already.
It's particularly suitable for wavy hair or if you have curly hair that's already reasonably volumized and bouncy.
Because weak-hold hairspray doesn't protect as well against inclement weather, we'd recommend as one of the best hairsprays for men who spend most of their time indoors.
It's perfect for an office environment and is particularly great if you enjoy restyling your hair often.
3. Effects
---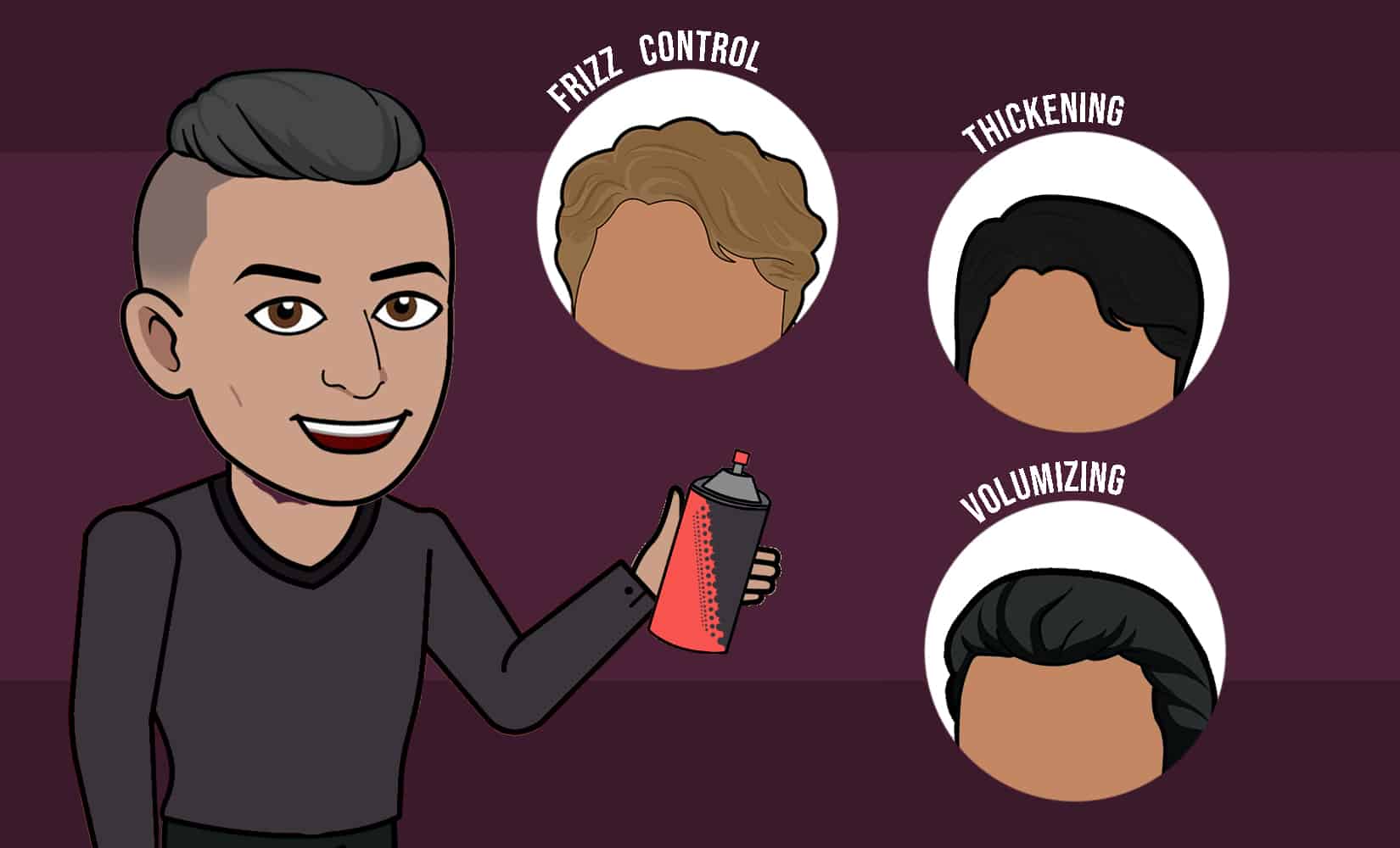 You should also pay attention to what a given hairspray product provides in terms of other effects.
The best hairspray for Asian guys with long hair will definitely not be best for black men with long hair.
All the best hairsprays for men will hold your hair in place at least to some extent, as this is their primary function.
But many of them will also have additional qualities that set them apart from the others.
For instance, If you have a toupee for men on, you must make sure that you use the prescribed hair setting spray to make it look as natural as possible.
Now, let's take a closer look at what spray-on hair can do for different men's hair types.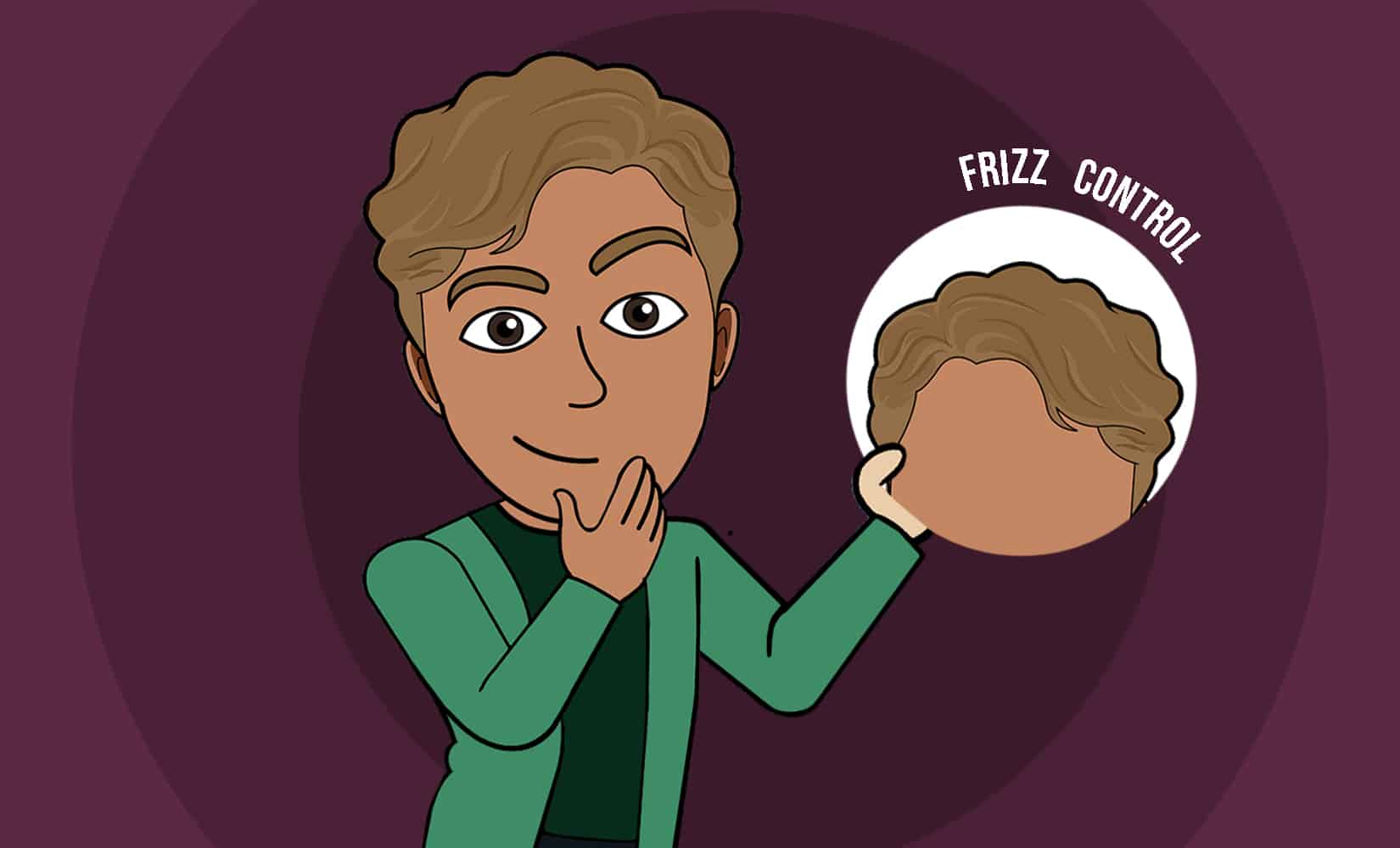 Many of the best hairsprays for men can help you control naturally frizzy hair.
This is super important if you have dry or wavy hair, as these hair types are particularly susceptible to falling out of place or losing their style in windy or rainy conditions.
Even days with a lot of ambient humidity can make your hair look entirely out of whack.
Having the best anti-humidity spray for fine hair with a suitable amount of frizz control is the perfect solution.
This will help keep your hairstyle looking natural and add some volume to your hair, while also providing plenty of hold strength to ensure that your naturally wavy strands don't split away erratically.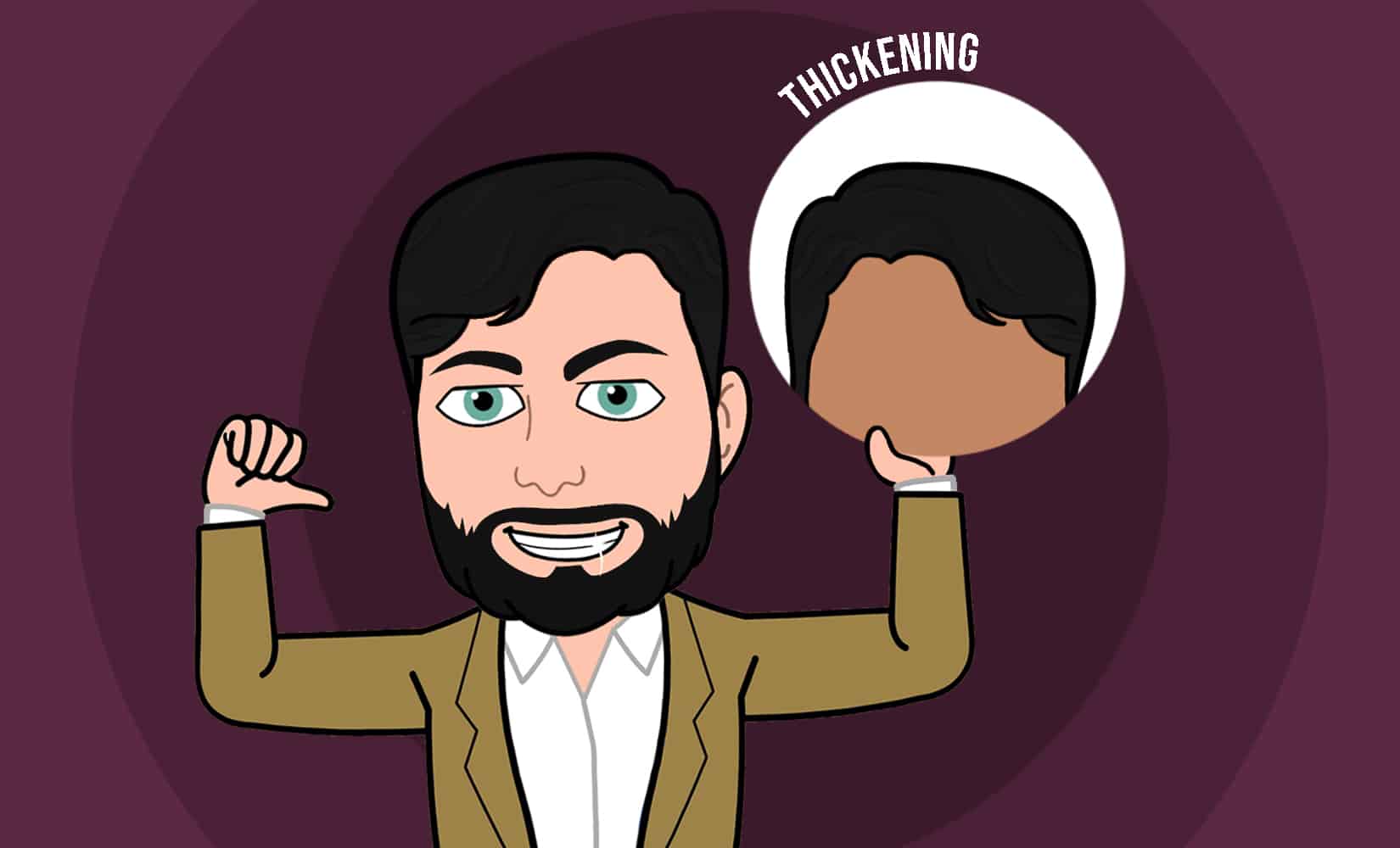 There are also plenty of best hairsprays for men that offer extra thickening powers.
These can be great if you have naturally thin hair.
Men usually love thicker hair because we typically have shorter hair than women.
Having strong and thick hair is often a sign of masculinity, and it can help you look much younger than if you have wispy hair.
Thickening hairsprays can improve the texture of your hair strands and even help add an extra bounce to your hair, so it doesn't look as flat.
Most of the time, the best hairsprays for men accomplish this aspect by using certain vital ingredients or vitamins.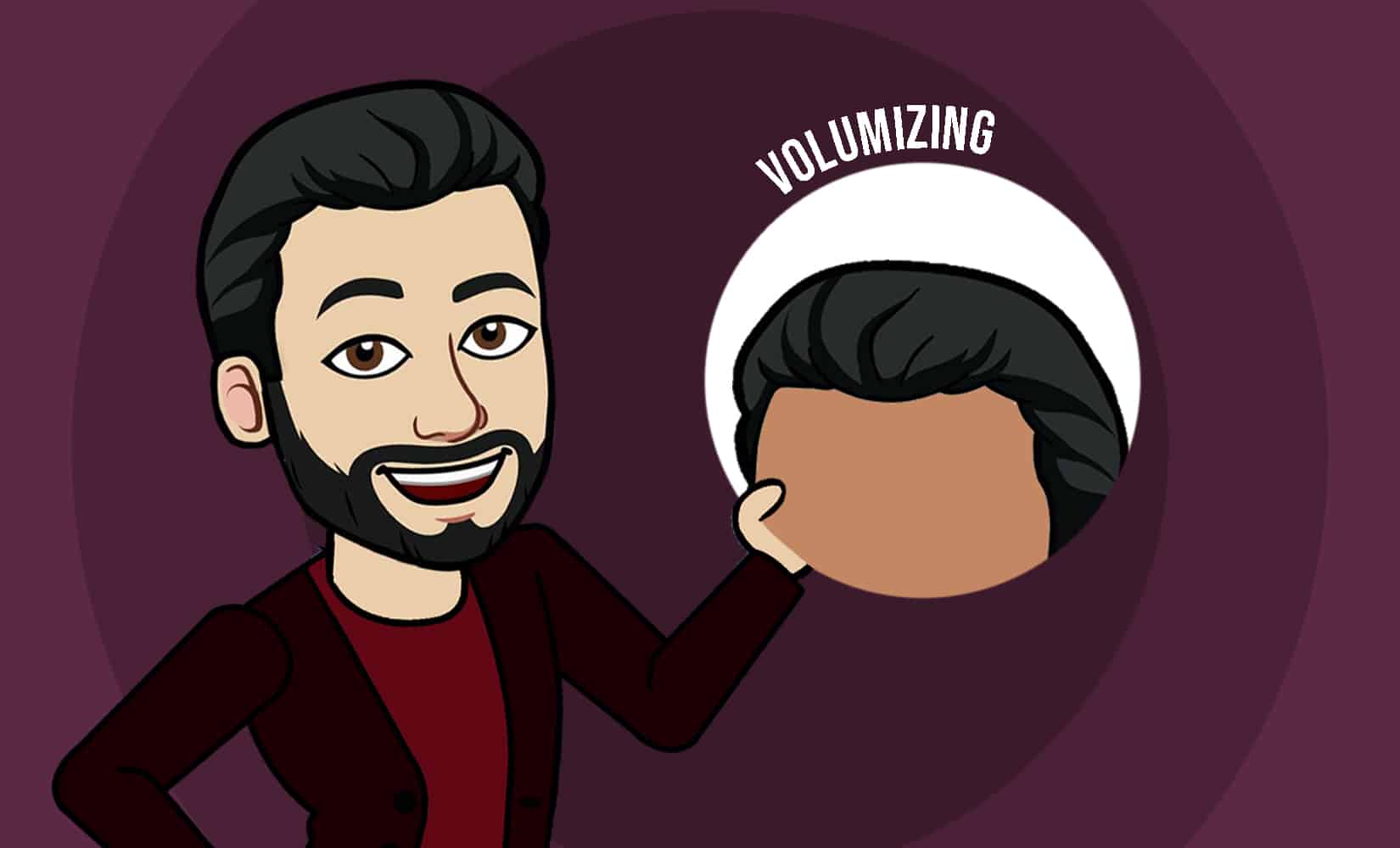 Next, many of the best hairsprays for men are specially formulated for extra volumizing power.
This is the critical thing you should look for if you're using a tonic hair spray specifically to make your hair appear less flat.
Lots of guys suffer from flat hair, either because they have naturally oily scalps or because of a shampoo they use.
They may also have flat hair just because of their hair's overall length.
Whatever the case, high volumizing hairsprays are a great choice to solve this issue while ensuring that your hair looks natural and attractive.
It'll be easier to style volumized hair, as well.
4. Ingredients
---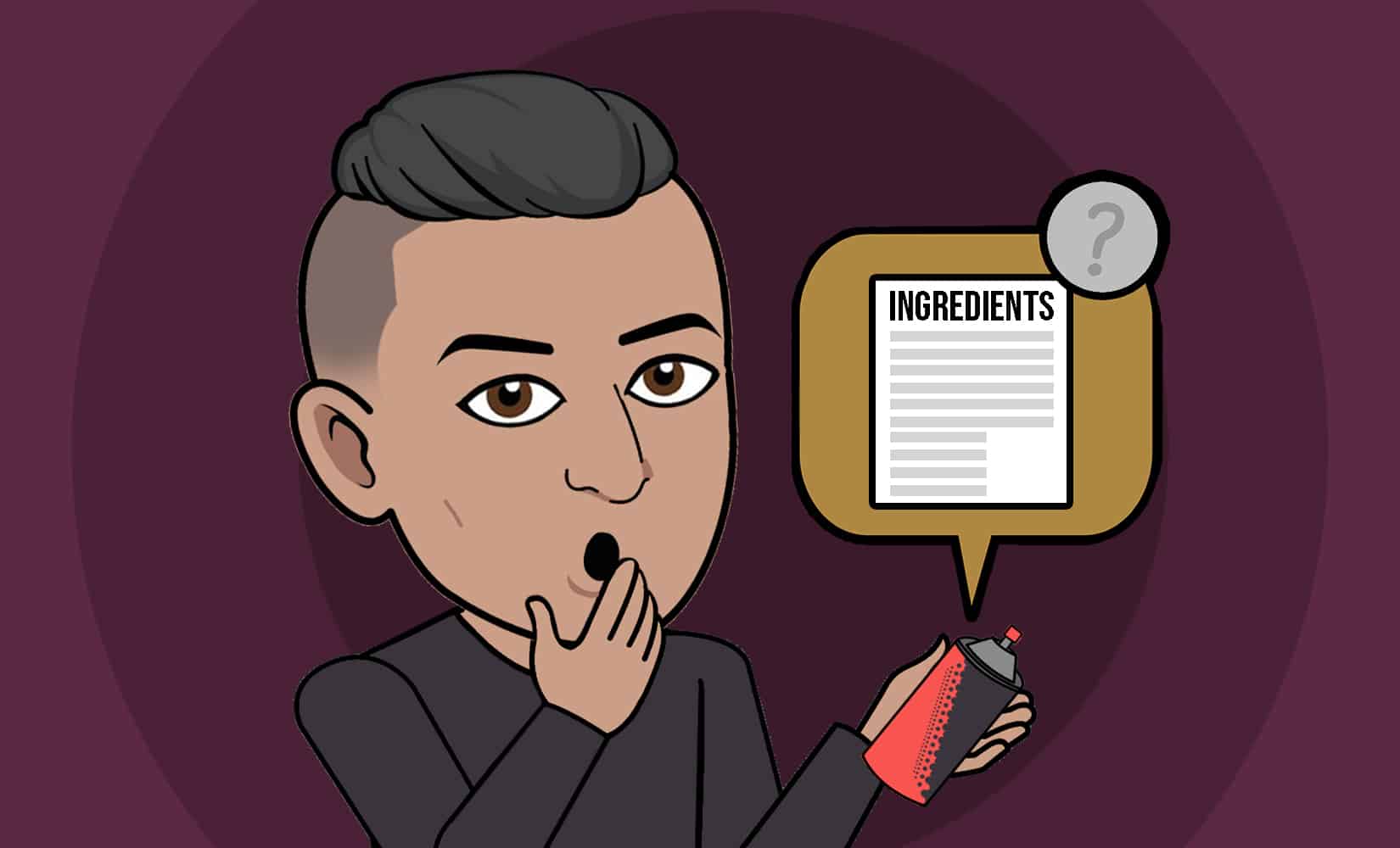 Don't forget to examine the ingredients of the best hairsprays for men, as this can affect its properties for its suitability for certain scalp types.
Right off the bat, you should be aware that most hairsprays have certain types of synthetic chemicals.
There are a few all-natural hairsprays that only use organic or naturally sourced products in their formulas, but these are a lot rarer than their synthetic counterparts.
Nowadays, it's more common to see the best hairsprays for men that use both synthetic and some natural compounds to strike the right balance.
You might have heard that hairspray has harmful chemicals that are bad for both you and the environment.
However, this is no longer the case.
Most hairsprays used to have chemicals that helped contribute to ozone layer depletion!
But a few decades ago, those ingredients were phased out, so don't worry about applying hairspray to your head if you're concerned about your health or the ozone layer.
Many of the conventional synthetic ingredients are polymers that help improve the hold of the hairspray and lend the formula its long-lasting properties.
On the natural side of things, you'll find ingredients like vitamins and minerals such as biotin, which is a critical nutrient that your hair needs to grow healthily and effectively.
You might also find hairsprays with certain fragrances derived from synthetic or natural sources.
Try to find hairsprays that have their fragrances from essential oils, as this is healthier overall for your scalp.
You will want to try to avoid the best hairsprays for men that have alcohol in them if you have naturally dry hair or a scalp that is easily irritated.
Alcohol is a great antibacterial agent and a critical component that helps hairspray volumize your strands.
But it can also quickly dry out the skin of your scalp and add to dandruff problems if you already have them.
Only get a hairspray with alcohol in its formula if you have hair that is typically moisturized, either naturally or by using a good moisturizing shampoo or conditioner.
5. Finish
---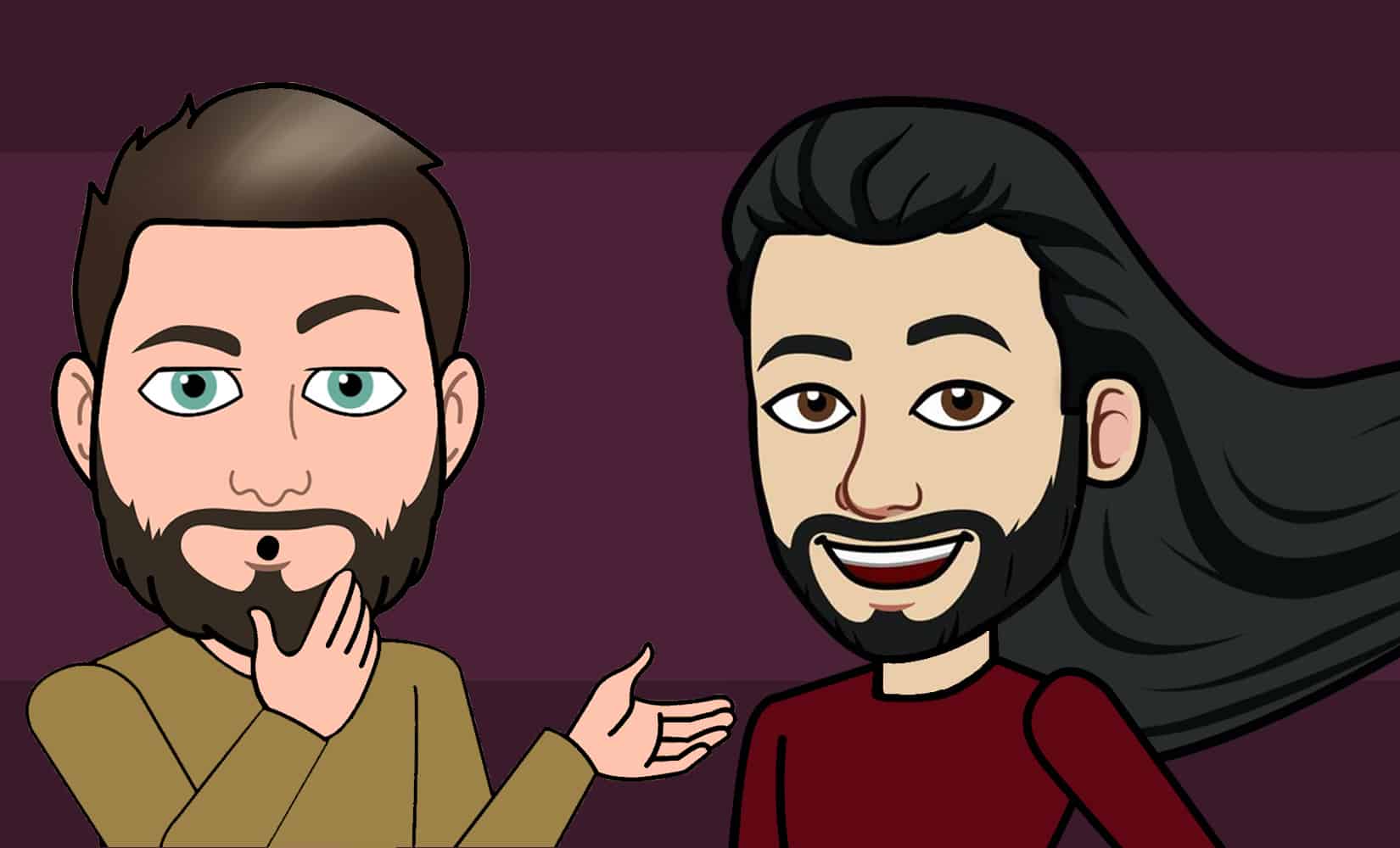 You should also think about the type of finish that hairspray will provide to your hair.
These two finishes are each suitable for different hairstyles or types.
Shiny finishes are noticeable as they reflect more light than matte ones.
These are the best hairsprays for men with shorter hair or for guys who are trying to emulate classic hairstyles.
You'll know from pictures from the 50s to the 70s that men used to style their hair with a considerable shine all the time.
It's not as much in fashion these days, but it can still look good with certain hairstyles.
Keep in mind that some of the best hairsprays for men can exacerbate oily issues you might already have with your scalp.
Adding a shiny finish to a naturally oily head can result in your head looking too greasy overall.
We'd recommend only using hairspray with a shiny finish if you want to make a shorter hairstyle and if you don't usually have too much had oil to start with.
Matte finishes are the opposite of shiny ones.
These finishes improve the color of your hair and make your strands look more "together" or whole-bodied.
It can be particularly effective with wavier hairstyles or with curly hair, although you won't want to overdo this type of finish, either.
Too much of a matte finish can make your hair look like a lump of fur on top of your head rather than a complex web of individual strands like you want.
Matte finishes are great for longer hairstyles or for more complex ones.
They're usually suitable for just about any type of scalp or skin, too.
6. Fragrance
---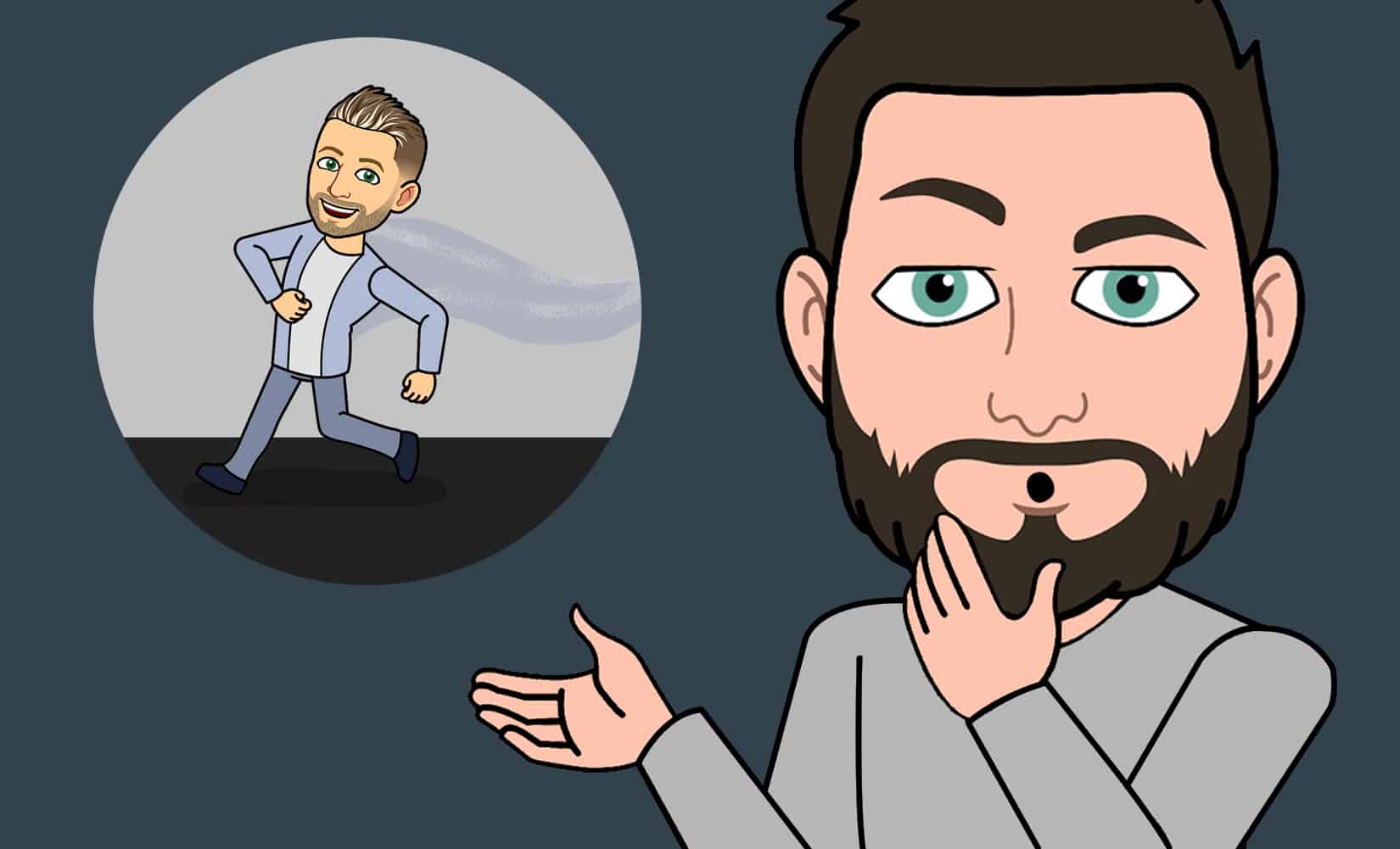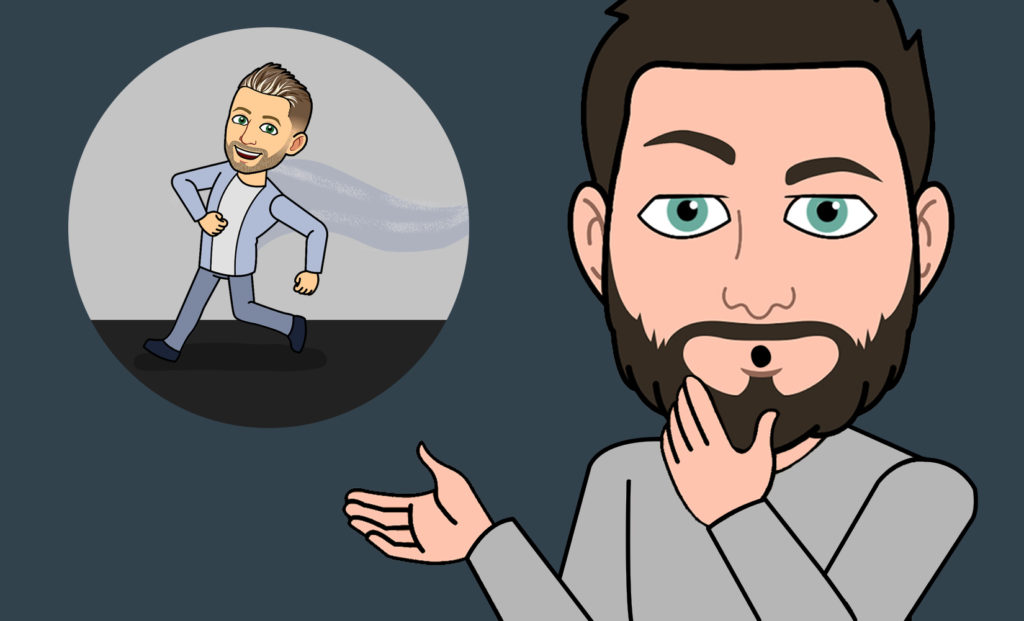 Finally, the last aspect you should consider is the potential fragrance the best hairsprays for men might hold.
Virtually all hairsprays will have a noticeable scent, but a few of these will use essential oils or other ingredients to give their formulas specific fragrances.
These can be things like citrus or other fruity smells or go even more masculine and remind you of things like cedar or sandalwood.
The ones that don't have much of a fragrance will instead usually have a generic "aerosol" smell, although non-aerosol sprays will not.
This is unavoidable and just a result of the synthetic compounds in the can mixing together.
Overall, the fragrance isn't a huge deal for most guys.
But keep in mind if you like to wear a heavily scented deodorant or cologne, as the fragrance of your hairspray may inadvertently change how you smell to others.
---
Using the best hairsprays for men is straightforward and simple.
Step One
Shower and thoroughly dry your hair.
You should almost never apply hairspray if you haven't removed the majority of moisture from your hair.
If you do want to apply a slightly wet look to your hair, dry it thoroughly and then dab a small amount of water onto your scalp afterward so you can control the level of moisture.
Step Two
Shake your can of hairspray for between 5 to 10 seconds, then position the can about 10 to 15 inches away from your hair.
Spray a moderate amount of the formula for around 1 to 3 seconds, so you don't accidentally apply too much or too little.
As you spray, move the can in a gentle circular motion so that it's applied evenly across your scalp.
Wondering how to add volume to your hair?
You should spray the underside of your hair by tilting your head slightly downward.
This will apply the best hairsprays for men directly towards your roots and give you some extra lift.
Adding texture with hairspray requires that you put a little bit of the spray on your hands and rub it into the top of your hair so that more of the spray touches the entirety of your strands.
Step Three
Don't overapply your hairspray!
After you've pressed the trigger for one to three seconds, put the can down and use your hands or a comb to position your hair in the style you prefer.
You can also feel free to use other hair styling products in conjunction with hairspray.
But you want to use those products before using the hairspray, as hairspray is the easiest to apply last.
It also doesn't require as much manual threading through your scalp as other products, such as wax or pomade.
Frequently Asked Questions About Hairspray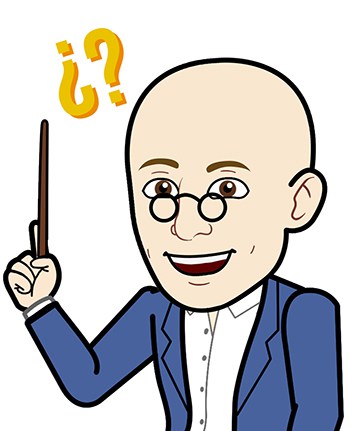 Now that you've got a good idea for the best hairsprays for men let's go over some common questions many men have about hairspray and its application.
1. What Does Hairspray Do?
Put simply, hairspray helps lift and hold your hair in place more.
The best hairsprays for men can help stop your locks of hair from escaping in the breeze, ruining your hairstyle.
This effect is why women have historically used hairspray much more than men.
2. Is Hairspray Bad For Your Hair?
Hairspray isn't bad for your hair as a rule.
While it's true that some guys have sensitive scalps, which can react negatively to specific formulas of hairspray, the product as a whole isn't unhealthy in most cases.
3. What's The Difference Between Hairspray And Hair Wax?
While hairspray and hair wax are both used to help you attain the hairstyle you want, the two products are different in both their application style, texture, and sometimes their overall effects.
Hair wax usually has a more moderate hold than either the stronger or weaker hold hairsprays.
Pomade is similar to wax but is a little creamier in texture and appearance.
It doesn't dry quite as quickly as wax and has a slightly lighter hold than most waxes or hairsprays.
However, pomade hardens a little more rigorously than either hairspray or wax.
5. How About Hairspray Vs. Cream?
Hair cream is an excellent choice for using with thicker or curlier hair, as it's easy to apply and spread through the entirety of your scalp.
It's a little softer than hair wax or pomade.
It usually has a lighter hold which makes it easy for styling and restyling throughout the day.
6. How To Use Hair Spray?