On the internet and in the real world, there seems to be some miscommunication about what exactly toner is and how it can be of benefit to you. To know which is the best toner for man read our article.
Many people think that toner is just another word for cleanser, but it's actually a lot more important than that.
Toners can help you maintain optimal skin health and improve the overall look and tone of your skin.
It's called "toner" because it helps your skin retain its natural, healthy skin tone that can often become diluted or shadowed due to clogged pores and an excess of skin oil.
Why should you be concerned about this men's grooming product?
Well, people look at your face all day, including women!
If you want to appear attractive, confident, and in control of your appearance, you've got to start with your face before you move on to things like facial hair and clothes.
But we know starting down the path to the right toner can be tricky, particularly if you don't know what you're looking for.
There isn't one generic, "perfect" toner; you've got to figure out the ideal formula for you.
Luckily, you've got us!
In this guide, we'll take you through all the best facial toners for men and show you how to effectively pick the right product based on your personal skin needs and comfort levels.
We'll also teach you how to apply toner comfortably and effectively and give you some great pointers that can help you maintain an ideal skin pH level and clean pores.
Ready?
Let's get to it!
QUICK OVERVIEW: Best Toners for Men
Brickell Men's Balancing Toner

Gentle but effective
Good for all skin types

VIEW ON AMAZON →

Affordable
Cleanses deeply due to two acids being present

VIEW ON AMAZON →

InstaNatural Vitamin C Facial Toner

Soothing exfoliating and cleansing properties
Refreshing, light citrus scent

VIEW ON AMAZON →

The Ordinary Glycolic Acid 7% Toning Solution

Basic ingredients list
Excellent for cleansing pores and restoring the skin's pH

VIEW ON AMAZON →

Baxter of California Alcohol-Free Herbal Mint Toner

Fresh herbal fragrance
Soothing sensation

VIEW ON AMAZON →

Rugged and Dapper Face Wash for Men

Soothing toning effect due to ingredients
Convenient and good value for money

VIEW ON AMAZON →

Orange Blossom Water Face Toner

Works well to remove oils and restore the pH balance
Repairs skin cells

VIEW ON AMAZON →

Jack Black Pure Clean Daily Facial Cleanser 2-in-1

Convenient, good value for money
Great for sensitive skin

VIEW ON AMAZON →

C&C Tough Love Acne Clearing Peppermint Facial Toner

Great for getting rid of excess oil
Suitable for exfoliation/rebalancing pH

VIEW ON AMAZON →
Use the table of contents below to jump to the sections most important to you.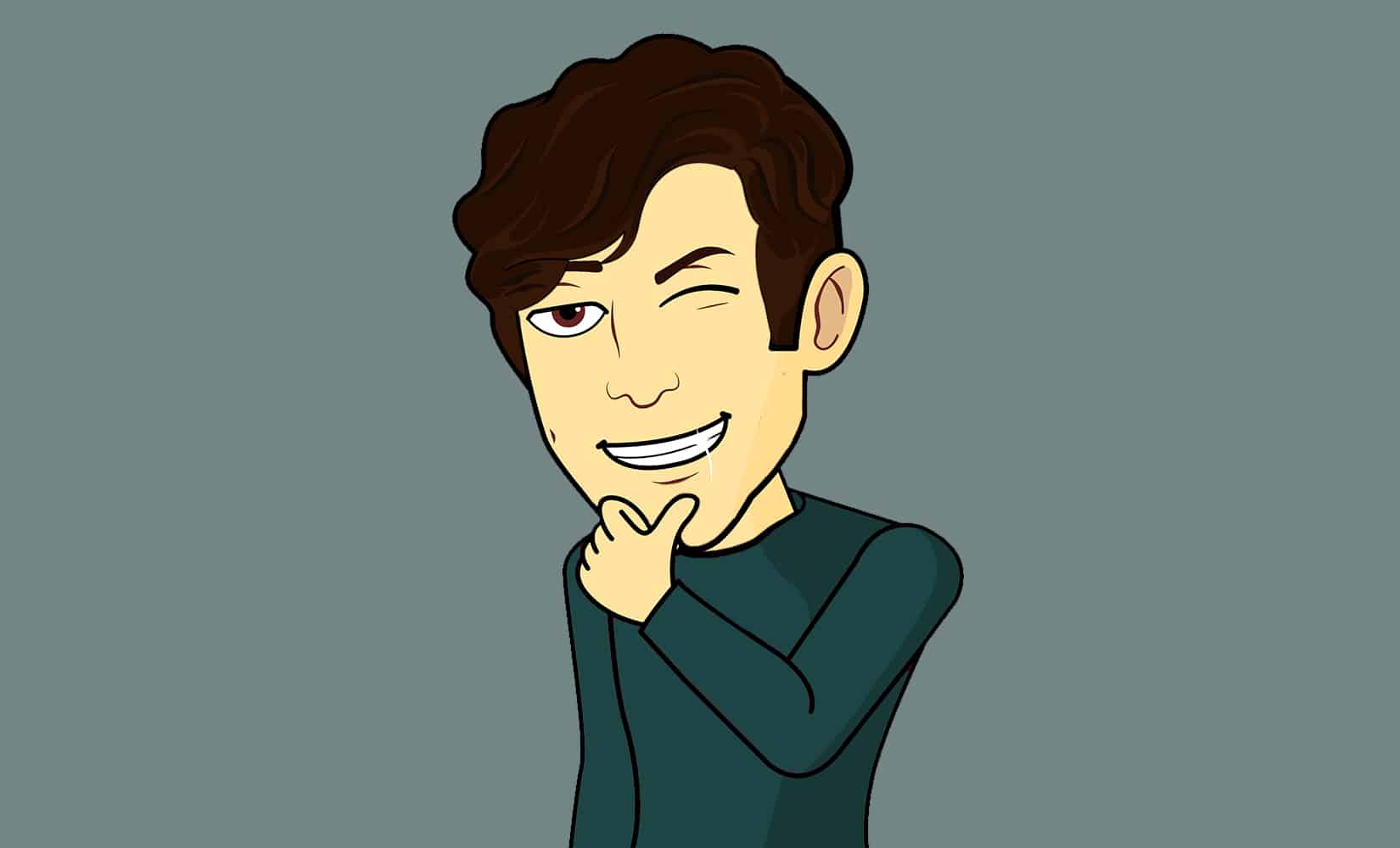 ---
The 9 Best Toner for Man in 2023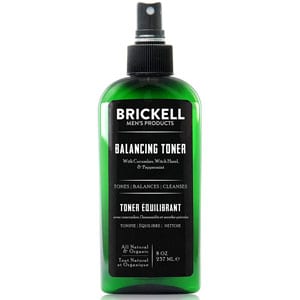 This toner combines witch hazel and other sensitive ingredients to create a toner that's ideal for virtually every skin type.
Specs
Who Is It Best For?
It's a good toner for men with any type of skin who'd appreciate an affordable, all-around excellent product.
Key Features
This toner uses no alcohol or oils but still manages to thoroughly cleanse your pores and exfoliate your face to balance the pH level of your skin.
It's incredibly effective at removing excess oil and dead skin cells, using witch hazel as its primary ingredient.
The hazel also allows this toner to be used with sensitive skin since this ingredient is adept at soothing the skin and making it more comfortable during the toning process.
Mixed together is some aloe vera, which helps to moisturize your skin and prevent the toner from making everything too dry and uncomfortable.
There's also some cucumber distillate that minimizes your pores and helps to soothe everything even further; it's genuinely one of the best picks when it comes to sensitive skin in need of toning.
There's a slight minty fresh scent associated with the toner; it reminded our testers of peppermint extract when they applied it to their skin.
Keep this in mind if you plan to wear cologne or other fragrances after toning.
This post shave toner is also pretty affordable, and you get 8 ounces for the purchase.
Overall, we recommend this as a great all-around toner option and an acceptable pick for men with more sensitive skin than average.
Check out the hundreds of customer reviews here on Amazon.
---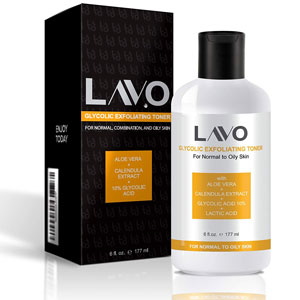 This toner combines glycolic acid and antioxidants derived from citrus sources to significant effect.
Specs
Who Is It Best For?
It's a perfect pick for men with dry skin and excessively oily skin, and it's not too rough in terms of comfort, either.
Key Features
This toner uses glycolic acid as its primary exfoliating ingredient.
Lactic acid is combined with glycolic acid, and both of these ingredients make the LAVO toner one of the most effective in terms of pure oil removing potential.
It's an exceptional pick if your face suffers from over oily skin but isn't too sensitive to withstand some solid cleansing.
Other ingredients include vitamin C and other antioxidants.
These will help your skin repair itself and feel more rejuvenated after the toning has been completed.
The vitamin C is derived from a citric source, which lends the formula a citrusy scent that's both refreshing and pleasant, although this might clash with your natural body odor or cologne of choice.
Aloe vera is included as well, although we wouldn't recommend this for dry skin use since the two primary acids contained in the formula tend to dry out the skin a little bit even with the aloe vera present.
If you have overly dry skin, the aloe vera will likely not be enough to prevent discomfort.
Overall, this toner is an optimal pick if you have very oily skin or acne issues.
Both acids combined can chew through bacteria that's stuck deep into your pores and which may be leading to consistent acne troubles.
Check out the hundreds of customer reviews here on Amazon.
---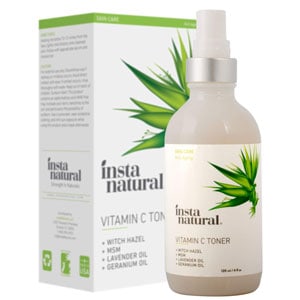 This toner is made with witch hazel and glycolic acid, so it exfoliates deeply and effectively without being too rough.
Specs
Who Is It Best For?
It's the perfect toner for men with sensitive skin but who still need some deep cleansing to clear out their pores and reduce acne outbreaks effectively.
Key Features
This facial toner also uses vitamin C as one of its key ingredients; this lets it have the same citrusy scent as the toner above, although it's a little less pronounced in this formula according to our testers.
There's also witch hazel and glycolic acid as primary ingredients.
By combining both of these, you can work with oily or sensitive skin at the same time while still managing an extensive and deep cleansing experience.
Antioxidants are included to repair the cells and leave your face feeling younger and rejuvenated.
There are some light moisturizing compounds included with the formula as well. When you take everything into consideration, it's an excellent product for virtually every skin type.
One of the most significant drawbacks, however, is that it only has 4 ounces of the formula with your purchase, making its asking price a little high.
Also, this formula uses lavender and geranium oils as extra ingredients. How does this affect the formula?
While it's still effective for most oily skin types if you have extra oily skin that frequently suffers from acne, the addition of these two oils into your skin's environment might lead to adverse effects.
Therefore, we can recommend it for men with oily skin, but not extra-oily skin.
It's a small distinction, but one that our testers are firm about to ensure that you get the best product for your needs.
Check out the thousands of customer reviews here on Amazon.
---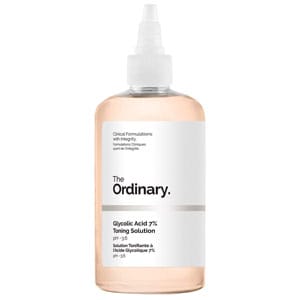 This toner is made primarily with glycolic acid and little else; it's effective and simple.
Specs
Who Is It Best For?
It's a great pick for men who don't like formulas with tons of ingredients or who are only concerned with getting rid of excess oil and restoring the pH balance of their skin.
Key Features
This is a straightforward formula that's both effective and affordable. You get 8 ounces of the product for a very reasonable asking price, which makes sense considering its limited ingredient list.
The primary ingredients that are of interest to us are glycolic acid; this takes up 7% of the formula total, making it quite powerful and potent and a wrong choice if you have overly sensitive skin.
This is because the glycolic acid may tingle or make your skin feel uncomfortable since it's so concentrated.
There aren't any other soothing compounds or moisturizing components included in the formula.
This is a fundamental tool for helping to get rid of overly oily skin and to tone your face, restoring your skin's natural pH levels. Due to its limited ingredient list, this toner lacks a fragrance entirely.
This toner works as a great pick if you wear cologne frequently or don't want to cover up your natural body odor.
It's an incredibly simple formula that accomplishes toning's most universal goal, so we'd recommend it for men who want a primary product that can help them with their toning needs.
Check out the hundreds of customer reviews here on Amazon.
---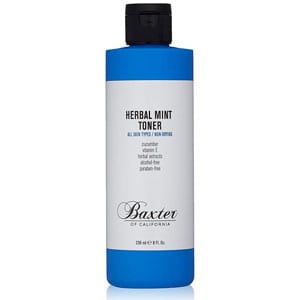 This toner is a gentle formula that combines antioxidants and various herbs to promote a soothing experience.
Specs
Who Is It Best For?
It's an ideal toner for men with sensitive and oily skin who don't mind a generic "fresh" fragrance.
Key Features
This toner uses a combination of witch hazel and antioxidants to provide an extremely smooth and soothing experience for the skin on your face.
The witch hazel, as you know, is incredibly effective at cleansing your pores and eliminating excess oil, which will lead to a balanced pH level for your skin.
The antioxidants help to restore your skin cells to their former glory and make the entire process even more comfortable, and it already is.
Our testers would firmly recommend this for men who have more sensitive skin than average due to the ingredient combination.
There are other soothing herbs included as well, and some of these contribute to the fresh fragrance that permeates the bottle.
While it's labeled as "herbal mint toner," it doesn't mean peppermint in the traditional sense, and you can't detect any standard mint in the fragrance.
This scent is generic enough to combine well with most body odors for colognes, so this downside isn't actually as drastic as you might think.
All of these aspects combine with an excellent asking price and 8 ounces with the purchase
These really make this pick stand out as a solid choice for men with sensitive and oily skin.
Check out the hundreds of customer reviews here on Amazon.
---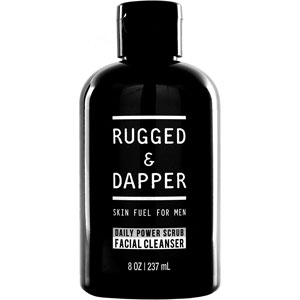 This toner combines cleansing properties and toner thoroughness to impressively exfoliate and cleanse the pores of your skin.
Specs
Who Is It Best For?
It's a good choice for men who like the convenience, and only have to rely on one skincare product to take care of their pores and skin pH levels.
Key Features
This toner is actually a 2-in-1 variety that both cleanses and tones your skin at the same time.
This cleanser isn't meant for use with the body; that area belongs to body washes, which we've covered in our guide to the best body washes for men.
Recall the primary difference between cleansers and toners: cleansers help to clear away extra dirt and debris on your face, while toners dig deeper into your pores and remove excess oil and dead skin cells.
Having both of these aspects combined into one bottle is both convenient and practical.
It uses a unique combination of willow bark and other natural ingredients to accomplish its cleansing effects.
Antioxidants and aloe vera join the fight to help repair your skin and keep it moisturized throughout the process. It does use a few natural oils as part of its formula, so men with overly oily skin or who suffer from acne might want to find a more hardcore, acid-focused toner.
But most other men will be able to take advantage of the convenience of this product. Its unique ingredient combination is bolstered by herbs that lend it a fresh "ocean breeze" scent.
It's relatively unique among toner fragrances, so it's up to you whether or not the scent jives well with your personal identity and body odor or if you'll want to cover it up with something else.
Check out the hundreds of customer reviews here on Amazon.
---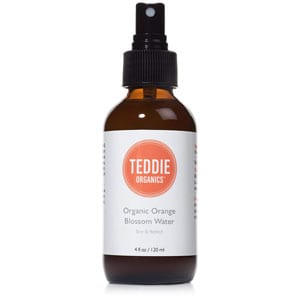 This toner primarily works through Orange Blossom Water and other soothing ingredients to gently exfoliate and restore your skin's pH balance.
Specs
Who Is It Best For?
This is a great pick for men who don't mind a floral scent and who are concerned that toner will be uncomfortable when applied to their face.
Key Features
This toner is primarily made with Orange Blossom Water.
This special liquid is relatively gentle on your skin and is further combined with other antioxidants and herbal ingredients to create a genuinely soothing formula that's perfect for men with sensitive skin.
Because it doesn't use any oils, it's also great for men with overly oily skin or those who are fighting acne which might make their skin painful or uncomfortable when using skincare products.
Although the bottle advertises that it has hydrating capabilities, our testers did report any noticeable changes in the hydration levels of their skin when they applied it to their faces.
Because of this, we have to recommend that men with overly dry skin avoid this product and go for something that has a clear moisturizing element as part of its ingredient list.
Another small downside is that this toner has a floral scent due to its ingredient combination.
This isn't too feminine or distracting, but we are sure that it'll go against the masculine presence of many of our readers. Keep the floral scent in mind before you make a final decision.
However, one final upside is that the toner can be applied via a spray nozzle at the top of the bottle.
This makes application incredibly easy and quick, and it might be a great pick for men who like to get through their skincare routine in a hurry.
Also, some men report that spray toners feel better on their skin and aren't as harsh as toners which have to be rubbed in via a cotton pad.
Due to this application method, this might be the best overall pick for men with sensitive skin if comfort is your highest priority.
Check out the hundreds of customer reviews here on Amazon.
---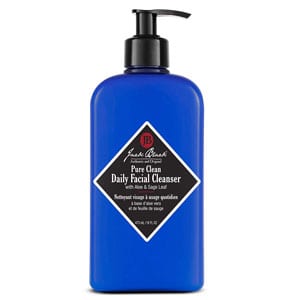 This 2-in-1 combines cleansing and toning effects in a gentle and soothing formula.
Specs
Who Is It Best For?
This formula is ideal for men with an eye for convenience and value.
There are tons of formulas included with the purchase, which can be bought for a reasonable asking price.
Key Features
This is another 2-in-1 formula that combines cleanser and toner at the same time.
Uses witch hazel as its primary exfoliating and cleansing ingredient, which keeps everything gentle enough to be used with sensitive skin without worry.
There are other natural extracts included as part of its formula, as well, and everything comes from organic sources without any synthetic compounds.
Its asking price is really great, too, and you get 16 ounces of formula in the bottle.
This is enough cleanser and toner together to be used by any man for many weeks or months at a time, depending on how often he uses the product.
In terms of value for money, it's one of the best products that we've tested.
It does have a fresh generic fragrance associated with its application, although this is relatively minor and can easily be masked by any other artificial scent that you apply.
There aren't any moisturizing components, and the fact that it combines cleansing and toner at the same time means that it has a high chance of drying out your skin if you already have issues with moisturization.
Steer clear, if dry skin is just as much of a problem for you as oily skin.
Check out the hundreds of customer reviews here on Amazon.
---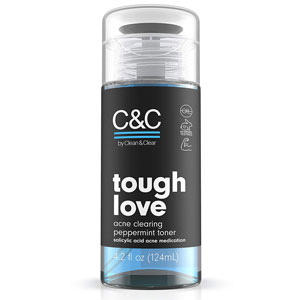 This toner is harsher than many others, but it's also one of the best when it comes to thoroughly exfoliate and cleansing your skin.
Specs
Who Is It Best For?
This is perfect for men who have tough skin that needs a thorough cleansing at any cost.
Key Features
Finally, this toner definitely lives up to the "Tough Love" in its name!
It combines both glycolic acid and salicylic acid as the primary exfoliating and cleansing ingredients in its formula.
Both of these aspects together prove incredibly effective at getting rid of excess oil and debris deep within the pores of your skin.
The pH level of your skin will be balanced exceptionally quickly, leaving you feeling refreshed and rejuvenated.
However, it lacks any other serious elements or ingredients that will be beneficial for different skin types.
If you have dry or sensitive skin, there's a high chance that you'll be irritated and your skin will become inflamed if you apply this toner.
To that end, we only recommend this product for men who have overly oily skin and who wish to take care of it by any means necessary.
It's one of the most effective toners we've reviewed at the cost of sensitivity.
The peppermint scent adds to the overall "refreshed" feeling that our testers reported; when combined with the clearing of your pores, you'll feel like the skin of your face was just renewed beyond the abilities of most other toner products.
If your skin can handle the tough love, this is definitely a great exfoliating toner pick on its cleansing abilities alone.
Check out the hundreds of customer reviews here on Amazon.
---
Things to Consider when Buying Facial Toner for Man
Let's go over the main factors to keep in mind when selecting the perfect face toner for your needs.
To do that, we'll need to make sure that you understand what exactly it is that face toner is supposed to do.
Don't be embarrassed if you don't know; many men don't!
It's distinct from face lotion, which we've covered in another guide for moisturizer for men.
Toner is designed to cleanse your skin and pores of excess dirt and debris as well as dead skin cells.
It differs from facial cleanser or face wash in some regards because those two kinds of products often contain oils as part of their ingredients.
These can leave a film across your face, which can be both uncomfortable and unsightly.
Besides, the removal of this excess oil from your face will rebalance the pH level of your skin.
By doing this, your skin will show a more natural color and "re-tone" itself. You can think of toner as the final stage in a thorough cleansing of your skin.
In a perfect sequence, you would use face wash, then cleanser, then toner in that order (although that may be too much for any man's skin in one go!).
Usually, different products are used at different times of the day to prevent too much strain from being put on your face's skin.
Now that we know what to look for, let's get into the top things to consider during your selection.
1. Ingredients
---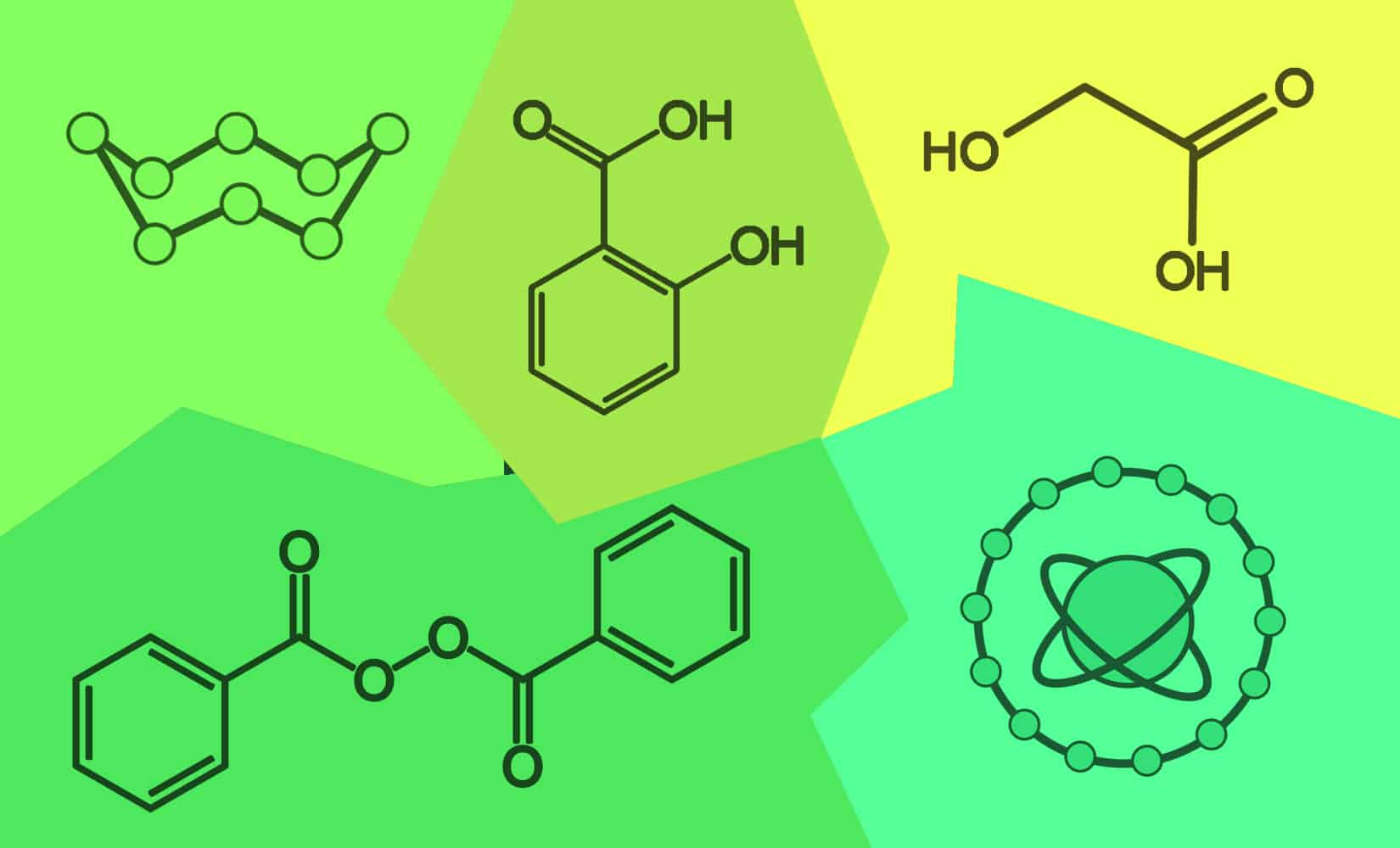 The ingredients contained in each facial toner choice will have a drastic impact on its overall effect on your skin.
Also, certain ingredients aren't a good fit for various skin types, so pay attention to the major components of a given formula to make sure that it'll be a good fit for your needs.
Whenever possible, always look out for skincare products that contain all-natural ingredients such as tea tree oil, witch hazel, and other oil balancing products.
Many toners for man uses alcohol as a primary agent for exfoliation and skin cleansing.
While this can assist in balancing your skin tone by removing dirt and debris, as well as getting rid of excess oil, alcohol can be rather harsh on your skin and isn't recommended for anyone with a sensitive skin type.
There are other exfoliating compounds or washing ingredients that you can use to clear up your pores even if you have sensitive skin.
Besides, alcohol can quickly dry out your skin, so avoid toners that use alcohol if skin dryness is a big concern of yours.
The most significant benefit that alcohol and other acidic ingredients bring to your skin is that they remove excess oil super efficiently; this quickly helps restore a balanced pH level.
Essentially, your skin's pH level becomes unbalanced if your skin becomes too oily. Using alcohol or the ingredients listed further below will help restore your skin to its natural pH level.
This will, in turn, help your skin look flushed with color and more natural and youthful.
This is one of the other oil-removing compounds. It's another great ingredient that might tingle a bit on your skin as it works.
This acid is gentler than alcohol but still possesses some excellent capabilities to dig deep into your pores and clear them up.
Salicylic acid is particularly useful when it comes to removing excess skin oil when compared to other ingredients, so it's a great choice if you tend to have overly oily skin.
Similarly, to salicylic acid, this ingredient removes dirt and debris from your pores and is gentler on your skin than alcohol.
This is another common ingredient found in many face toners.
What does it do? It's essentially an anti-inflammatory ingredient that can help constrict your skin and soothe it after it's been affected by the other compounds in a given toner product.
It also has properties that allow it to cleanse your pores nearly as effectively as alcohol, and remove excess oil to help rebalance your skin's pH level.
It's best to think of witch hazel as an alternative to alcohol or other pore-cleansing ingredients that can accomplish a similar level of cleansing with less stress on your skin.
However, it's not uncommon to see which Hazel combined with other pore-cleaning ingredients, too.
All this talk of exfoliation and dirt removal leaves out a vital focus of all good face toners revitalization.
Antioxidants are a great compound to find in a toner since they help restore the health of your skin cells and assist with the "flush" and rebalancing of color that we look for when we apply toner to our skin.
Antioxidants work by reducing the amount of free-floating oxygen molecules that can damage cells or prevent proper replication.
These are ingredients like aloe vera and hyaluronic acid. These compounds can help your skin retain moisture and prevent moisture from leaking out even during the application of toner products.
This is a critical part of the well-balanced toner product since dry skin won't look perfect even if it's clean. Healthy skin needs to maintain a certain optimal level of hydration to appear at its best.
These are compounds like chamomile and other natural ingredients.
They serve no purpose other than to calm and soothe your skin and can be great extra ingredients to make the entire toner-application experience more worthwhile and comfortable.
They are particularly essential ingredients for men with sensitive skin, and they can help balance the harsh properties of alcohol or other acidic ingredients even if you have more normal or "tough" skin.
Ball toner comfortably sits at the tail end of your grooming routine with an irritation-free tag for users with sensitive skin.
2. Skin Type
---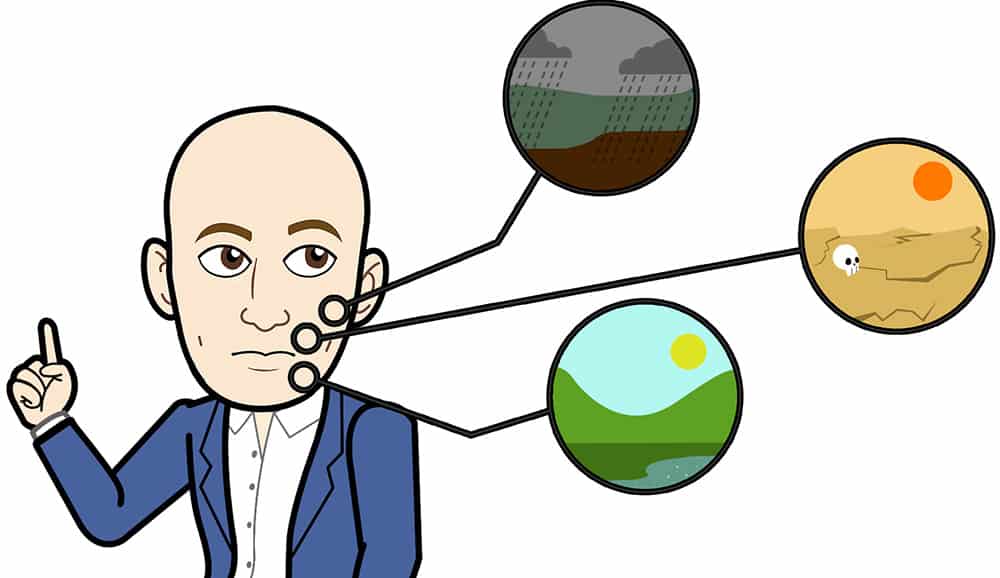 Next, your skin type is critical to consider because it will limit the kinds of face toners that you should purchase.
Picking a toner that doesn't blend well with your skin can lead to an uncomfortable experience or even skin damage if you apply the wrong toner for too long.
Let's go over some common skin types.
Dry skin is especially common in older people and men. This is due to a variety of chemical conditions or hormonal imbalances.
You can definitely use a toner with dry skin, but you should focus on one that avoids the use of alcohol and which has a good moisturizer included as part of its formula.
This will ensure that even though your pores are being cleaned thoroughly, your skin won't dry out.
In fact, certain toners are so good at moisturizing your skin that they can be used as a remedy for dry skin while cleaning your pores and restoring a healthy flush to your skin at the same time.
Many men have sensitive skin, particularly those who have severe acne problems which may cause certain parts of their face to be more sensitive than others.
If this is the case for you, don't worry. There's definitely a toner for you.
All you need to do is focus on ones that avoid alcohol or which have some soothing and moisturizing compounds included as part of their formula.
Anything with aloe vera is a good start, and witch hazel is a great ingredient that can help remove excess oil while soothing your skin and reducing inflammation at the same time.
One final thing to note is that, if you have sensitive skin, you should use slight amounts of toner in the beginning and work up to an acceptable amount.
This will prevent you from accidentally irritating your skin or causing yourself discomfort.
Oily skin is prevalent in men, and toner is an excellent solution for this skin type as a whole.
You can feel free to use alcohol or rougher exfoliating and oil-fighting ingredients if your skin is only oily and doesn't have issues with hydration or sensitivity.
You want to focus on toners that have various acid compounds or alcohol-based ingredients.
These ingredients will help reduce excess oil on your skin, fixing your pH level, and allowing your skin to become flushed adequately with blood and look younger with natural color.
If you have skin with any combination of these types, it's up to you to determine which ingredient combination will be best for your needs.
This may take a little trial and error, so if you're not sure precisely what toner product will be right for you or you've never used toner before, consider getting a small bottle for your first time and working from there.
3. Effects
---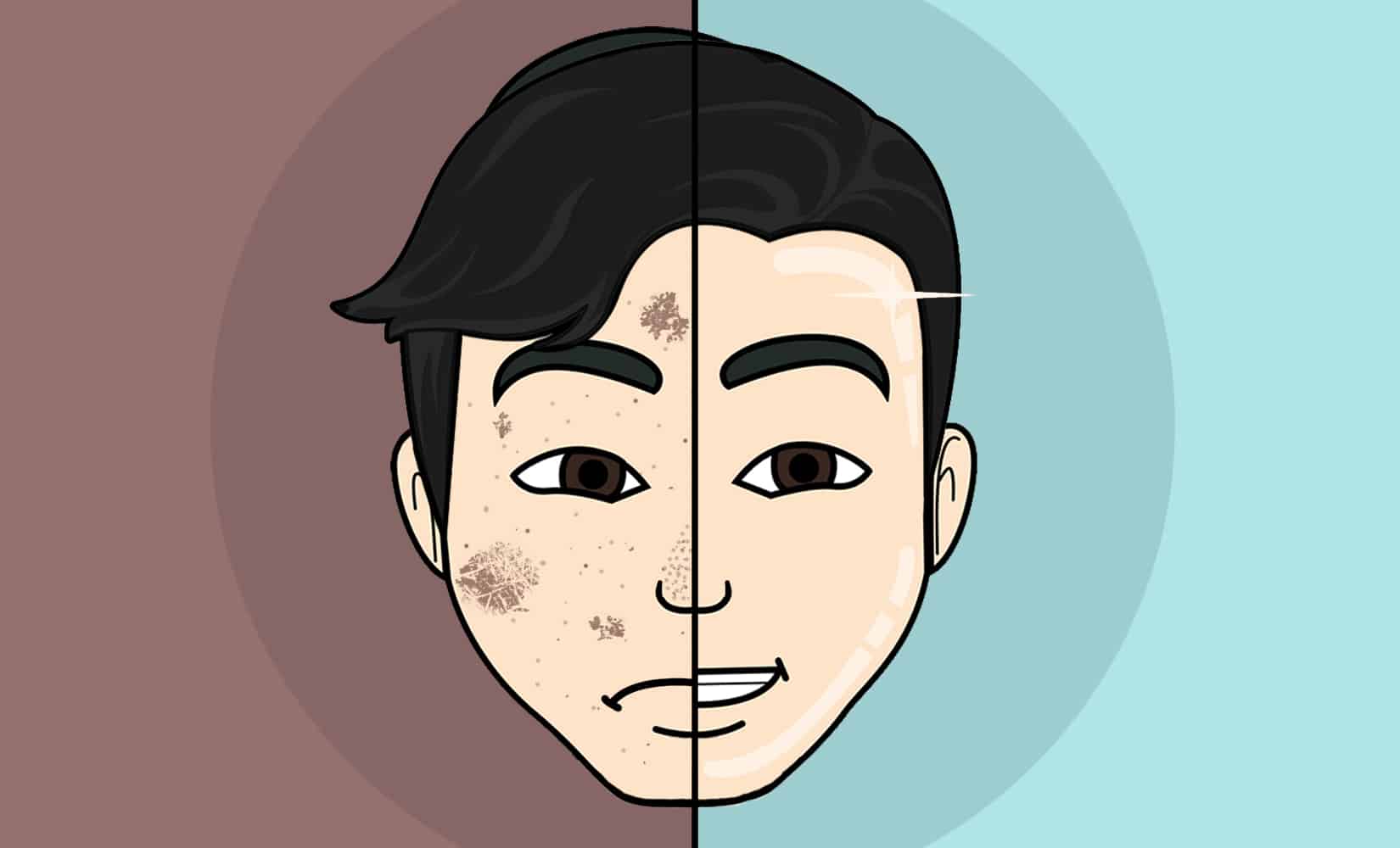 The effects of any given toner product can vary slightly.
You can check these effects to narrow down your potential options and pick a toner that hits all of your goals in one bottle.
First off, all toners will reduce oil on your skin, as this is their primary purpose.
Also, most toners also have minor or significant exfoliating and pore cleansing abilities.
While they don't replace face wash or general good hygiene like taking a shower, they can be great additions to a morning or evening routine when it comes to making sure that your pores are as cleansed as possible.
Other toners will have moisturizing effects as a consequence of their ingredients. These toners are often great choices for men with dry or sensitive skin.
Furthermore, some toners will have certain soothing compounds designed to make your skin feel refreshed and reinvigorated after the toner has been applied.
These can be excellent choices for sensitive skin or for any man who likes to feel a little pep in his step after he's applied some toner.
Overall, your toner product will leave you with a cleaner face and one that isn't as oily as before.
Due to these effects, your skin will look flushed with color and have a more natural skin tone.
4. Fragrance
---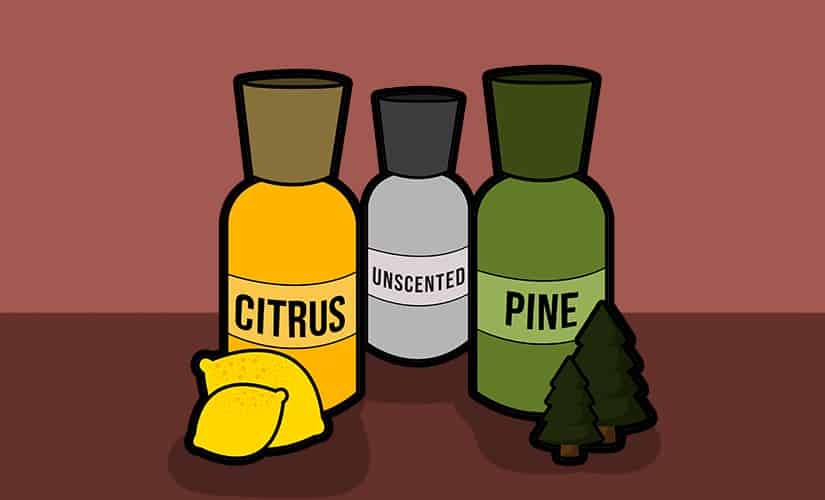 Another aspect to consider is the fragrance. Not all toners have a particularly noticeable scent, but many of them do.
While these fragrances vary, they usually tend to be generically "fresh" or "masculine."
A few toners have more citrus-based scents, although these are dependent on specific ingredients.
Overall, the toner's fragrance isn't the most critical factor to consider, but it's something to keep in mind if you frequently apply cologne or other perfume as part of your daily grooming routine.
An intense fragrance can interfere with your preferred smell, so if you plan to use a particular fragrance that isn't included in your toner, try to find a product that lacks an aroma entirely or which has a scent that isn't very strong.
5. Amount
---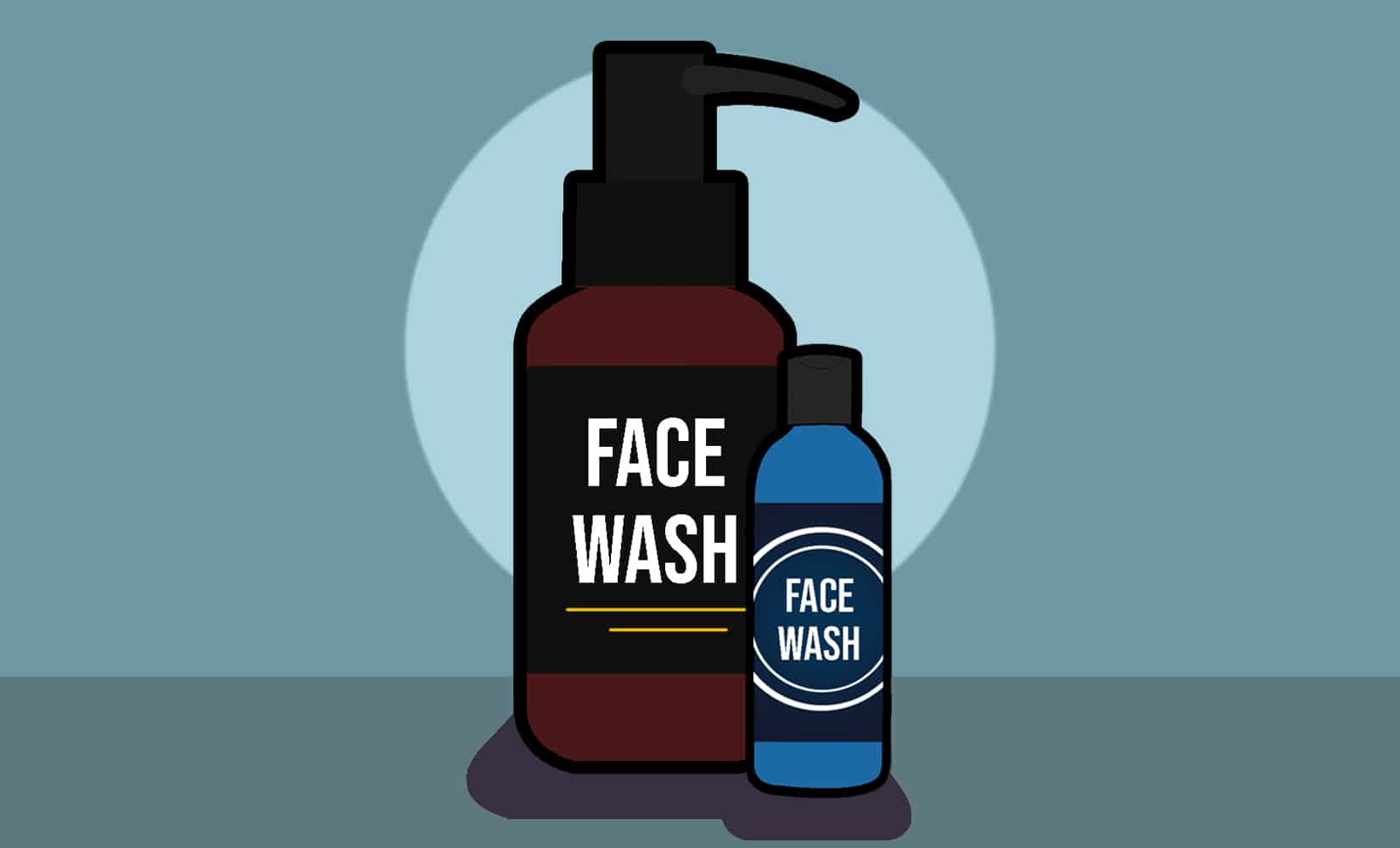 Finally, the amount of toner that you get for your purchase directly impacts its overall value for money.
You can always buy more toner, but if you plan to use it every single day, you'll need to get a bottle that has enough to last you for quite some time.
On the flipside, if you're only going to use toner occasionally, such as when your skin gets particularly oily, then you can get away with buying a smaller bottle with less toner contained inside.
There's no wrong answer here. We're just recommending that you consider how much toner you need before you make a final purchase.
That way, you don't buy a costly and small toner bottle when you need a lot of toner for the coming weeks.
Frequently Asked Questions about Toner for Men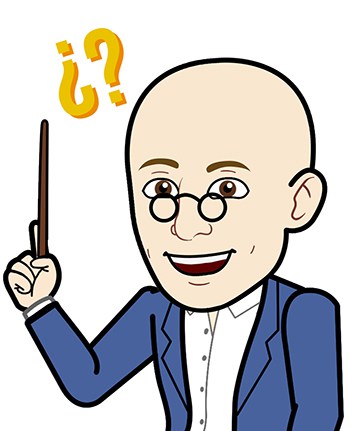 You've got some excellent new toner in your ready-to-use it!
But wait!
Let's go over some FAQs that many men have about face toner, including its proper application and the details concerning its combination with other skincare products.
1. What is My Skin's pH Level, and What Does it all Mean?
To understand this, you need to understand what the pH scale is. The pH scale runs from 0 to 14, and it measures how acidic a surface or a liquid is; the lower something is on the scale, the more acidic it is.
Of course, the higher something is on the scale, the more alkaline or basic is. Something with a pH level of 7 is considered to be chemically neutral and is neither acidic nor basic.
2. How do I Properly Use Toner?
First off, you should wash your face before even thinking about applying toner. We're not talking about using a face wash product, necessarily.
Instead, the cleansing that you undertake when you take a shower will suffice just fine. Or, you can take a hot washcloth and thoroughly wash your face, being sure to remove any noticeable dirt and grime.
3. When Should I Use Toner?
This can vary from individual, but it's a good idea for most men to apply toner once in the morning and once in the evening, before and after you've got about your day-to-day activities, respectively.
If using toner twice a day leads to overly dry skin, drop down to using it only at night.
4. Can I Combine Toner before or after shaving?
When applied after shaving, a toner will clear away any lingering post-shave residue: gunk, shave cream, and excess hair that can clog up pores and follicles, and cause ingrown hairs to form.
Simply wipe your face down with a toner-soaked cotton pad before you apply your aftershave.