All You Need to Know About Movember
November is fast approaching, and all of your facial hair enthusiasts out there should know what that means and the reason for Movember.
It means that it is time to stop shaving and start grooming your 'stache in an effort to raise money and awareness about male prostate cancer.
Yes, that's right; it is almost time for Movember!
With this in mind, we thought we'd dedicate today's post to telling you all you need to know about this yearly charity drive.
Also, giving you a brief overview of the history of the event, how you can participate, and the appropriate tools including a great safety razor to maintain and eventually shave off that stache.
In our next post, we'll then give you a rundown of some of the Top Movember 'stache styles and how you can achieve them.
Movember: The History Behind the World's Most Successful Prostate Cancer Fundraiser
The Movember cause originally started off as something of a joke—when a couple of guys in Melbourne, Australia met up for a few beers and eventually decided to set off on an adventure to see if they could bring the mustache back into style.
However, this has since grown into one of the world's most successful fundraising initiatives, raising more than $550 million for prostate cancer research in just 10 years.
Back in 2003, Luke Slattery and Travis Garone were drinking a few beers and nostalgically thinking back to the '70s, discussing the variety of fashion trends of that time that had been making a comeback in recent years.
Over the course of this mildly alcohol-fuelled conversation, the two friends began wondering why the mustache hadn't yet made a comeback (remember this was long before the hipster movement made mustaches mainstream again).
As a result of their conversation, they decided to recruit 30 guys to grow out their mustaches during the month of November in an effort to see if they could singlehandedly bring back the 'stache.
Needless to say, the first year was a success, so much so that the guys decided to do it again the following year, this time with the help of Travis Garone's brother Adam.
Based on the success of the first event, Adam decided to create the Movember Foundation in an effort to raise money for the Prostate Cancer Foundation of Australia (PCFA).
He created a website to help advertise the event and succeeded in getting over 450 guys to sign up and pledge to grow out their mustaches for the entire month.
The result?
At the end of the month, the team raised nearly $35,000, which was the single largest donation the PCFA had ever received.
For the next few years, Movember continued to grow in popularity in Australia (Movember Foundation Australia), with the 2005 edition seeing nearly 10,000 men participate and raising over $850,000 for the PCFA, which also came on board as the Movember Foundation's first official sponsor.
The following year, when Movember officially launched in New Zealand in addition to Australia, more than 65,000 people participated and the foundation succeeded in raising well over $6 million.
2007 saw Movember officially launch in four more countries: the United States, United Kingdom, Canada and Spain.
The foundation partnered with the U.S.-based Prostate Cancer Foundation, UK-based Prostate Cancer Charity, Spain's FEFOC, and Prostate Cancer Canada.
After a mere four years, Movember was truly a global movement, with more than 200,000 people participating since its inception.
Since then, Movember has expanded to Ireland, South Africa, Finland, the Czech Republic, The Netherlands, Denmark, Belgium, Norway, Austria, France, Germany, Hong Kong, Sweden, Switzerland and Singapore.
It has continued to raise an astonishing amount of cash for prostate cancer research, some of which has been directly responsible for several important breakthroughs, such as helping the University of Michigan Comprehensive Cancer Center discover that there are more than 25 different types of prostate cancer.
Through Movember funding, the world's first Prostate Cancer Genome Mapping Project was also completed, which contributed to expanding our knowledge on how prostate cancer works.
From quite humble beginnings, Movember has truly grown into a global force to be reckoned with.
All over the world, people from all walks of life are participating, from NHL stars to professional golfers, celebrities to ordinary Joe's like you and me.
And from the looks of things, it looks like Movember 2023 is set to be the biggest event yet, and is without a doubt something you should consider participating in.
The Lowdown on Movember: How to Participate
The rules of Movember are quite simple, and the beauty of the event is that anyone can participate.
Even if you grow the world's thinnest, wispiest mustache, you can still join in and do your part to help raise money for a great cause that may hopefully be able to eliminate prostate cancer at some point in the future.
Better still, it's not just men who can participate (male participants are known as Mo Bros), as each year sees plenty of Mo Sistas signing up to help raise cash and awareness about prostate cancer.
In order to join the Movember mustache revolution, the first thing you need to do is visit the official website to sign up.
After registering for the event, you can then set up your personal fundraising page (known as your Mo Space), which you can use to provide updates and track the progress of your stache throughout the month.
Once your page is set up, all you need to do is send the link to your friends, family, and anyone else you think might be interested in donating to a great cause.
Of course, registering for the event and trying to solicit donations is only half the battle, as the point of the event is to grow out your 'stache.
Although you can really participate in any way you want to, here are the official Rules of Movember.
Rules of Movember
1. All participants must start cleanly shaven on November 1.
This is a must, as the Movember Foundation states that head starts are against the spirit of the event.
All mustaches begin the month equally, with the point of seeing how badass you can grow them before the event ends on November 30.
2. Each participant then grows and grooms their Mo throughout the entire month (Mo is Australian slang for mustache).
3. Only mustaches are allowed.
This means no beards or goatees, although apparently, a Fu-Manchu counts as a 'stache in Movember.
4. Mustache wax is optional (but highly recommended if you really want to take your look to the top).
The Reverse Movember
There is one exception to Rule #1 listed above, and that is what is known as the Reverse Movember, which is for those guys who already have a mustache and don't want to shave it off on November 1.
With the Reverse Movember, you start off with your current mustache and then attempt to raise as much money as you can throughout the month, with the pledge that you will shave off your 'stache at the end of the month.
Be sure to have the right instruments to perform such a procedure including one of the best safety razors as well as a top-tier traditional shaving cream or shaving soap.
MOVE in Movember
Movember sees a new way for Mo Bros and Mo Sistas to fundraise.
Instead of being about the mustache, the new fundraising initiative, MOVE in Movember, sees participants pledge to be physically active every day throughout the month.
The rest of the event works basically the same, as participants will still use their Mo Space for fundraising and as a way to provide updates on how they are MOVE-ing in Movember.
Compete to be the Movember Champion of the World
Movember really isn't a competition, as even if you only raise a few bucks, you're still helping to contribute to a great cause.
On the other hand, if you happen to be quite competitive, there's a place for that as well.
The Movember website features a Leaderboard, which shows the leading individuals and teams who have raised the most money for this year's event.
So while the event doesn't have to be competitive, you could always choose to challenge your friends to see if anyone can make it near the top of the leaderboard.
You could even make a bet to see who can raise the most money, with the loser either making a substantial donation or whatever else you agree on.
Join the Movember Revolution
Prostate cancer is one of the most serious health problems facing men, which is why Movember is so important as it has already helped science to work towards a time when this might not be the case.
For this reason, we definitely recommend that all men (and women) seriously consider participating in Movember 2023.
You can sign up for the event individually or as a team with a bunch of your friends or co-workers.
There is also the possibility to join an existing team through the Movember website.
Even if you don't know anyone on your team, it is still a great way to get support, meet new friends and generate even more fundraising due to the increased exposure that your team's Mo Space is likely to get.
No matter how you participate, whether it be as an individual, team, or through MOVE in Movember, the key is that you are participating as this is definitely one of the best, most rewarding, and most fun charitable activities around.
All of our staffers here at Prim & Prep have already signed up and pledged to dedicate November to Mo, and we'd love it if you would do the same and help to support a fantastic cause.
So what are you waiting for?
Do well to sign up for November today, so when November 1 comes around you can start growing your Mo and making the world a better place.
Who knows, you might just succeed in growing one of the best mustaches of all time.
Frequently Asked Questions About Movember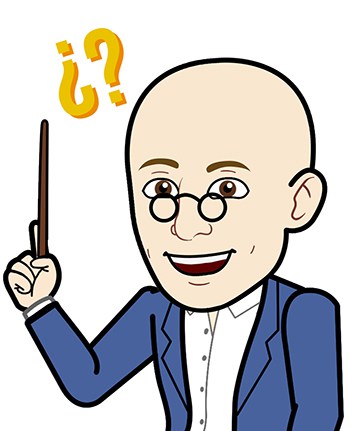 1. What is the Meaning of Movember?
The month of November is known as "Movember" or "No-Shave November," and it is used to increase cancer awareness by growing one's facial hair for 30 days.
It's also an opportunity for guys to flaunt their staches, goatees, Fu Manchus, mutton chops, and other fuzzy face warmers.
2. What are the Rules for Movember?
Rule One: After registering for Movember, each Mo Bro must start Movember with a clean shaved face on November 1st.
Rule Two: Each Mo Bro must grow and groom a mustache for the full month of Movember.
Rule Three: Don't try to be someone you're not.
3. Is Movember still a thing?
The campaign is still going strong, and even if the novelty of November mustaches has worn off, the group continues to raise funds for men's health.
In 17 years, Movember has raised $994 million worldwide.
4. Do You Have to Shave Your Beard for Movember?
Yes!
On November 1st, all participants should begin by shaving their heads.
Movember is just for one month, and getting a head start goes against the spirit of the month.
5. Can Girls do No-Shave November?
Women are sometimes not willing to sacrifice their body hair for a good cause.
In the interest of prostate cancer awareness, November is No-Shave November, when men put down their razors and allow their facial hair to grow wild.