These days, any man worth his salt won't let his hygiene or style fall apart while he's on a business trip or visiting a friend, female, or otherwise.
It's easy to keep up the same hygiene or styling routine while at home, where all your tools or styling products are safely stored in your bathroom cabinet.
But when it comes time to go on a business trip or leave the nest, where do you put all your hygienic gear or toothbrush?
While teenagers might just stuff it all in their backpacks, that's not good enough for us.
The answer lies in finding one of the best Dopp kits for men, which are specialized bags that are perfectly sized for storing your bathroom equipment.
These kits come in many shapes and sizes, but we put this guide together to bring you the best Dopp kits for men, so you don't have to spend time researching.
Instead, check out our favorite toiletry bags for men and choose your favorite, and you'll be ready for whatever trip comes next.
Let's get started.
QUICK OVERVIEW: Best Dopp Kits
D&D Wanderlust Hanging Toiletry Bag for Men and Women

Features high-quality pockets and the zippers
Has a 360° rotating metal hook for hanging

VIEW ON AMAZON →

Features antibacterial interior lining
Doesn't weigh very much

VIEW ON AMAZON →

Lots of room for your supplies
Durable zippers

VIEW ON AMAZON →

KALOOI Toiletry Bag for Men or Women

Excellent aesthetic
The waterproof lining does a great job of protecting stuff

VIEW ON AMAZON →

Perfect water-resistant material
Lots of room for your stuff

VIEW ON AMAZON →

Toupons Men's Travel Toiletry Organizer

Has good pocket placement inside
Looks fantastic, especially with leather accentuations

VIEW ON AMAZON →

Gonex Travel Toiletry Bag

Feature's fantastic waterproof nylon
Maintains its shape or can be flattened for storage

VIEW ON AMAZON →

Vetelli Leather Toiletry Bag for Men

Comes with a lifetime guarantee
Features two additional three bottles for liquid transportation

VIEW ON AMAZON →
Use the table of contents below to jump to the sections most important to you.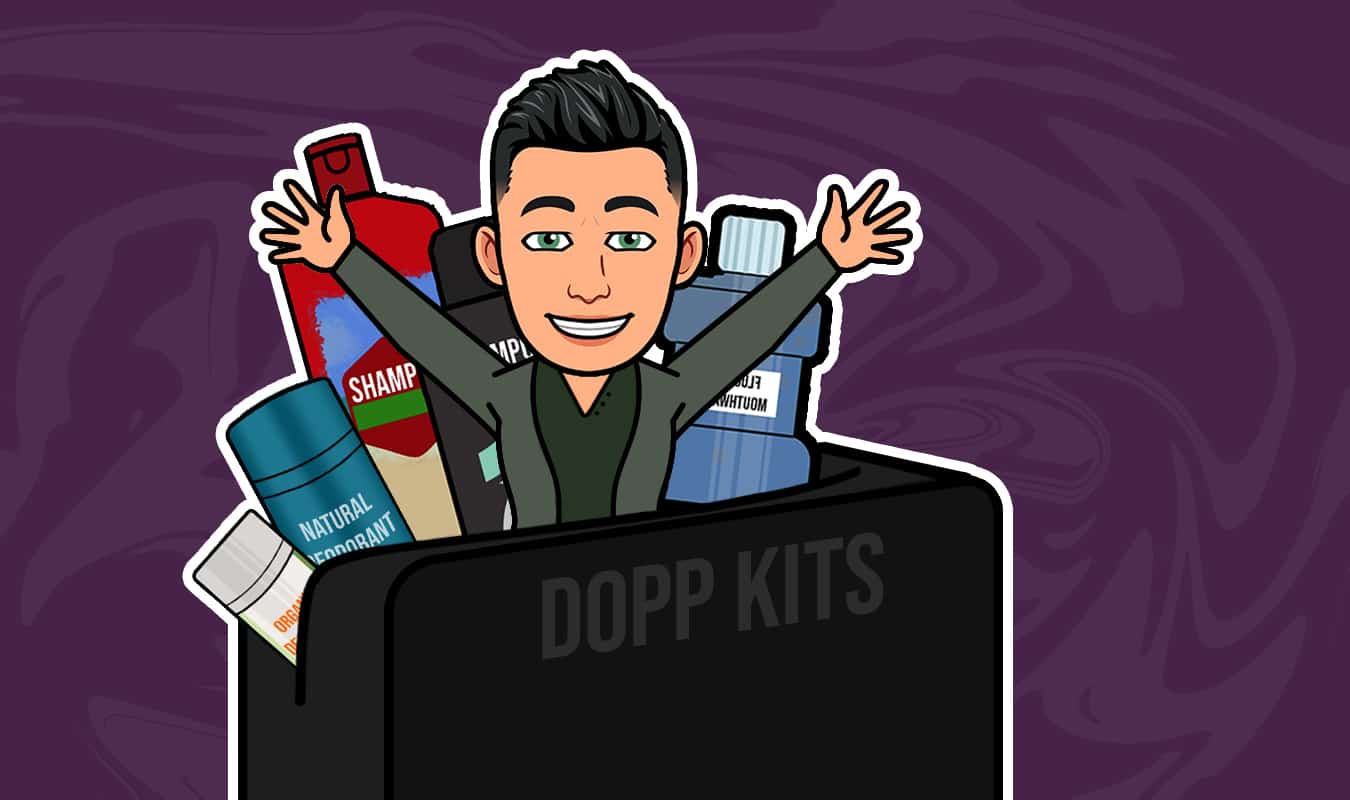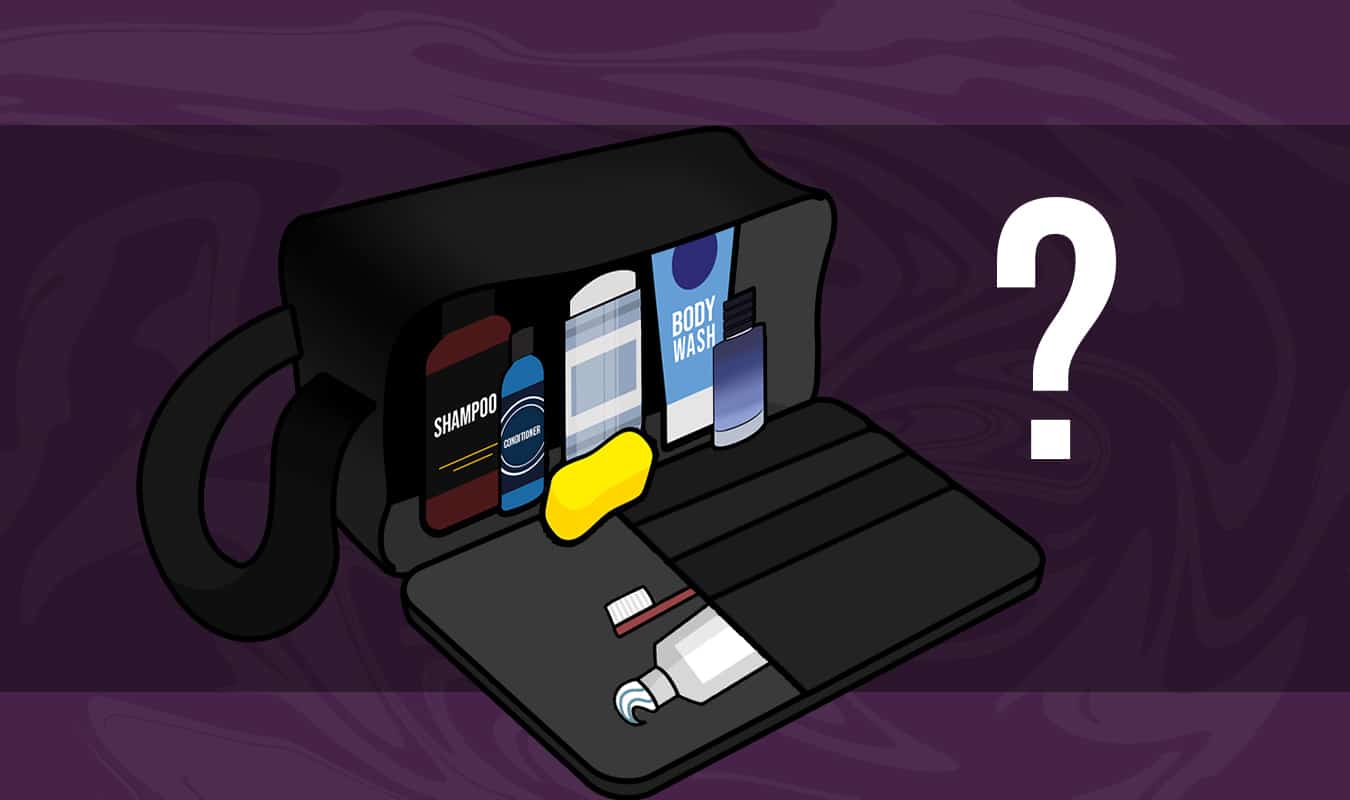 Put simply, it's a toiletry bag.
These bags can be beneficial for men who frequently travel on business trips or those who just like to have all their bathroom essentials whenever they leave their homes.
While most men probably unconsciously associate toiletry bags with femininity, having a masculine toiletry bag for yourself is responsible and can help you maintain a proper grooming and hygiene routine while away.
But why is it called a Dopp kit?
It comes from a leather craftsman in the 20th century named Charles Doppelt.
Or, more specifically, his nephew, who designed the first of these bags while working at the same company as his uncle.
Thus, Dopp kits began as a brand of toiletry bags but now serve as a catchall term for various toiletry bags made by many manufacturers.
Nowadays, you'll mostly hear the two terms used interchangeably by folks on the Internet or more exclusively by people in the United States or Europe, respectively.
US citizens tend to refer to them as toiletry bags, and people in Europe prefer the original term of Dopp kits.
But there's no functional difference between toiletry bags and Dopp kits when it comes down to it, whether it's what's inside or what they're made of.
8 Best Dopp Kits for Men of 2023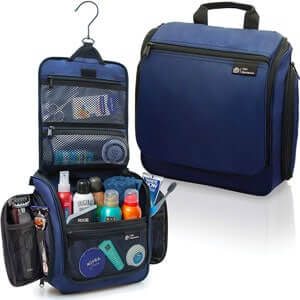 This is a huge and cool Dopp kit with lots of interior pockets and several design choices that make it a frequent flyer favorite.
Specs
Who Is It Best For?
It's perfect for men who head to the airport regularly or guys who have lots of bathroom gear to take with them.
Key Features
This hanging travel toiletry bag is an excellent choice for men who take to the skies with regularity.
Not only is it one of the best Dopp kits for men, but it features a separate hook that's perfect for hanging the bag on the interior of airplane bathrooms or anywhere else in an airport.
You can even store it in your own bathroom in this manner to save on space.
The Dopp kit is sized small enough to be brought as part of your carry-on luggage, even though it has 19 compartments and enough space to fit practically an entire bathroom within it.
The kit is made from water-resistant nylon that does a great job of keeping moisture out of the bag, even in humid environments.
It's not 100% waterproof, so we wouldn't recommend dunking this beneath the water for any significant length of time.
But you get the job done.
The interior compartments vary in size, and some of them have their own zippers to keep what's contained within even more secure.
The main pocket has a mesh lining to assist with the organization even further.
To make things even better, all of the zippers used by this Dopp kit are premium quality and built to last, so frequent use shouldn't negatively affect how this kit performs.
Value for Money
All in all, it has everything you could want from a Dopp kit built to last and is an ideal choice if you don't particularly care about the aesthetics of your kit.
It's more of a camper or frequent flyer purchase since the exterior is a neutral blue, and it isn't a uniquely stylish choice.
Check out the hundreds of customer reviews here on Amazon.
---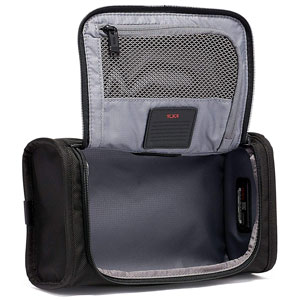 This travel kit for men is easy to clean and easy to store, and it'll last quite a long time thanks to its durable construction.
Specs
Who Is It Best For?
It's one of the best Dopp kits for men or campers who store their Dopp kits inside their suitcases.
Key Features
This is a smaller but still worthwhile Dopp kit made from ballistic nylon that's among the top range materials you can find toiletry bags made from.
As a result, it'll last for quite a long time and is an excellent choice for taking through airport security.
Even if it's jostled around with other luggage, it won't easily sustain damage.
The zippers are similarly made to be durable even if they experience lots of wear and tear.
Despite all its durability, this toiletry bag only weighs about 0.6 pounds, so it's one of the lightest kits on our list.
What's more, is the antibacterial lining that makes up its interior.
This really helps with cleaning the toiletry bag after you've used it for some time.
The antibacterial lining ensures that bacteria will have a hard time propagating or surviving even if you throw some dirty tools inside the kit.
Wiping away dirt and debris has never been easier.
The interior also features two large elastic loops and two smaller loops so you can secure some of your gear within the main compartment.
There aren't any extra pockets to allow for further storage, but we found that the loops got the job done well enough.
Besides, there's a frontal zipper pocket that you can use to store your most frequently grabbed items like your razor or travel shampoo for convenience's sake.
This Dopp kit is carried by a single handle rather than having a hanging loop.
Value for Money
All in all, it's an excellent kit that is sure to last a long time, especially since it won't become infected by bacteria very easily.
But it is quite expensive compared to many other best Dopp kits for men, so we'd only recommend it for men that are willing to spend more and who want the best of the best.
Alternatively, consider picking this kit up if you want a tougher item that you can take on every camping or outdoor expedition.
Check out the hundreds of customer reviews here on Amazon.
---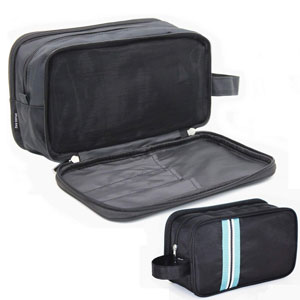 This toiletry bag is stylish and waterproof, and it has lots of space for storing all of your toiletries or styling products.
Specs
Who Is It Best For?
This is one of the best Dopp kits for men who want a Dopp kit that looks good but retains the practicality of camper-focused kits.
Key Features
This is another top-quality Dopp kit made of water-resistant Oxford and smooth nylon lining on the interior.
The result is a stylish bag that manages to be one of the best for keeping water out of your toiletries even compared to the other best Dopp kits for men on our list.
It features clean stitching and durable zinc alloy zippers that can secure your stuff inside the bag and remain easy to open or close at your leisure.
In fact, there's a single waterproof compartment used explicitly for holding your wet clothes or for keeping your most prized toiletries perfectly safe from any moisture.
Value for Money
It's not only one of the best Dopp kits for men but also one of the largest Dopp kits that our testers got their hands on, with about 4 L of space.
This is plenty of room to stuff all your toiletries or gym supplies without running out of room.
It features three compartments when counting the waterproof one.
The main compartment is perfect for storing your toiletries or other cosmetic supplies, while the third pouch is a little smaller and can fit anything else you need.
This Dopp kit also features a small handle that can double as a hanging loop for more accessible storage.
Our testers further discovered that this Dopp kit was easy to clean on the interior.
Since the nylon is there instead of outside, they can run into any of the trouble they might have had if the inside was made of cloth exterior.
Overall, this affordable Dopp kit is a perfect choice for men concerned about waterproofing their toiletries but who still want a great-looking bag that evokes some amount of style.
Check out the hundreds of customer reviews here on Amazon.
---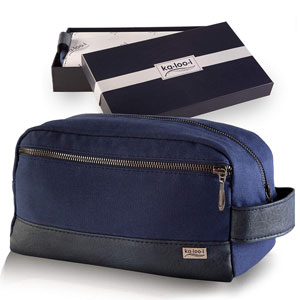 This toiletry bag has lots of room and comes with a frame that maintains its shape better than perhaps any other toiletry kit on this list.
Specs
Who Is It Best For?
It's a phenomenal choice for men who want something that will be built to last, or which doesn't lose its shape after being stuffed in a suitcase.
Key Features
This can this toiletry bag measures 10 inches long, offering plenty of space to hold all your grooming and shaving supplies.
It features a waterproof lining on the interior that can stop things from the inside or outside from leaking to the other.
While it's not totally waterproof, our testers found that it was basically just as effective so long as the top zipper wasn't exposed to lots of water.
It'll be functionally waterproof in all standard cases.
The bag's exterior is made of durable canvas that is a cool navy color that's perfect for guys who want to evoke a masculine style.
The canvas material also helps the bag to maintain its shape, which can assist with the organization of the interior.
The bottom of the bag and the carrying handle are both made of vegan leather; keep this in mind when using the kit in moist environments and when cleaning it.
Value for Money
Speaking of organization, the bag has a zippered outer pocket and two interior pockets in addition to the main space in the center.
This affords you lots of customization options and the ability to place your most used items on the exterior for easy access.
To make things even better, this Dopp kit comes with a premium gift box, so this is an excellent choice if you want to buy this as a gift for a different man.
We wish there were a hanging loop, which would check all the boxes in our eyes.
But it's still a great buy, especially given the 100% moneyback guarantee if you aren't satisfied.
Check out the hundreds of customer reviews here on Amazon.
---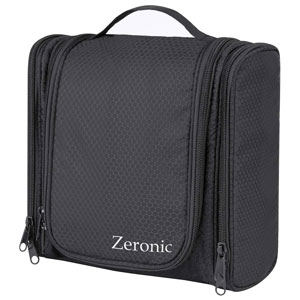 This is a water-resistant Dopp kit that's easy to hang from wherever you need it and which is among the easiest to clean with a wet washcloth.
Specs
Who Is It Best For?
This toiletry kit seems tailor-made as a budget option for men that spend lots of time in the airport on business trips or vacations.
Key Features
This hard-core Dopp kit is one of the best Dopp kits for men of any profession or frequent fliers.
It's made of water-resistant nylon that feels great to the touch and maintains its shape and durability even after a lot of use.
But water-resistant nylon does a phenomenal job of keeping your stuff inside away from moisture no matter the environment.
It's also tear-resistant, so it can withstand significant wear and tear, like what it might experience if you take it with you on a plane all the time.
It's a particularly useful Dopp kit for plane travel, as well, since it comes with a strong magnet hook.
This is a perfect feature that allows you to hang it just about everywhere to save space or make it more convenient to access.
The interior of the bag features eight pockets or pouches, providing you with ample opportunities to organize your equipment and hygiene gear.
The interior is also easy to clean with a wet wipe or rag, especially since the interior is colored white.
As a result, it's easy to see any dirt that might've gotten inside.
Value for Money
Each product is made from a mesh material that won't easily tear, and that does a great job of keeping your stuff secure even if the bag is jostled about in transit.
The only real downside our testers could find was the thinness of the main carrying handle.
Unlike the rest of the kit, the primary handle isn't as durable and might rip or tear if you aren't careful.
Given the affordable asking price, perhaps this is to be expected.
But all in all, we were very impressed and would recommend this as one of the best Dopp kits for men of any age or financial group only due to its high quality and versatility.
Check out the hundreds of customer reviews here on Amazon.
---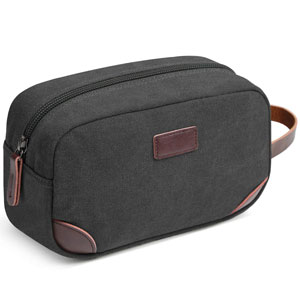 This men's travel toiletry bag combines the durability of canvas with the aesthetic value of leather to a great effect.
Specs
Who Is It Best For?
It's one of the best Dopp kits for men who like leather but want something more resistant to water damage so they can bring it into bathrooms without worry.
Key Features
For men who appreciate a Dopp kit with a bit of style, we'd recommend checking this bag out.
It's made with a canvas material for most of its exterior surface area but features leather corners, a leather carrying handle, and a leather end of the zipper that give it a little extra class, even with its affordable asking price.
The leather touches to the bag make it look phenomenal even if the canvas material is rather dull.
But the canvas exterior does a great job of protecting the things you store within it, and it feels great to the touch.
The zipper is also exceptionally durable and has been rated to withstand over 9000 opens and closes without diminishing quality.
Inside, you'll notice the seven pockets of variable sizes and types that are positioned across the interior, so you have lots of room to organize the kit as you see fit.
It's about medium compared to the sizes of other Dopp kits, making it perfect for a vacation bag or for men who take business trips.
Value for Money
Unfortunately, it doesn't have a hanging loop for secure storage, and it's not waterproof or water-resistant.
This does mean you'll need to be careful about where you place the bag on the counters of bathrooms or anywhere else.
But it's still a fantastic bag that can be purchased in a variety of colors so you can choose your favorite or the one that goes best with your wardrobe.
Overall, we think this is one of the best Dopp kits for men who are still on a budget but who want a bag that looks more aesthetically pleasing than a regular nylon kit.
Check out the hundreds of customer reviews here on Amazon.
---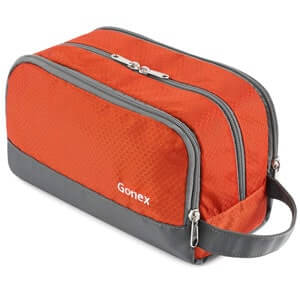 This Dopp kit is light, easy to store wherever you need, and will last a long time thanks to its ultra-durable nylon construction.
Specs
Who Is It Best For?
As one of the best Dopp kits form, it is a perfect Dopp kit for outdoor expeditions or men who don't care much about aesthetics.
Key Features
This travel toiletry bag is an excellent pick if you're a man that wants something ultralight and durable above all else.
It's one of the smallest and most collapsible Dopp kits our testers found.
It weighs about 3.6 ounces when there's nothing inside, and it can either retain its shape thanks to the premium waterproof nylon that makes up most of its material or be squished for easy storage while it's empty.
The bag features three compartments that each have zippers, and all can be accessed from the outside.
That makes retrieving your toiletries quick and easy compared to other bags that have a primary opening zipper and several other compartments within.
It can also be hung from the convenient carrying strap that is thick enough to withstand significant wear and tear before showing signs of stress.
Value for Money
Perhaps best of all, this nylon Dopp kit is one of the best Dopp kits for men when it comes to water protection even compared to other toiletry kits.
Water stands no chance of getting to the inside so long as the zippers are securely fastened.
The inside is made of the same kind of nylon fabric and breathable mesh, making it easy to clean with wet washcloths or napkins.
You can also select this bag in up to six different colors, although they are all quite right, and none of them are exceptionally classy.
This is a camper or outdoorsman's Dopp kit, no doubt about it.
Check out the hundreds of customer reviews here on Amazon.
---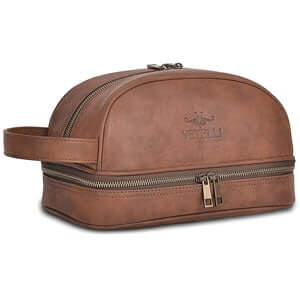 This leather Dopp kit looks good and works better, featuring durable zippers and a water-resistant bottom to protect the interior goods from water damage.
Specs
Who Is It Best For?
It's the perfect choice for men who want the classiest toiletry travel bag around.
Key Features
Men with style will definitely want to check this Dopp kit out.
It features a vintage leather design that embraces the classic shape of the original Dopp kits made a long time ago.
It's a luxurious piece that nonetheless does a great job of keeping your toiletries organized within its spacious interior.
It features two large compartments that can both be accessed from the exterior, plus two interior zippered pockets for further organizational storage options.
It also has two mesh pouches that are perfectly sized for travel bottles of shampoo or conditioner.
To make things even better, this kit comes with two empty bottles that you can fill with whatever liquid you desire.
Value for Money
The bottles are reusable, so they're a great value, especially since they are free!
The kit's leather is a high-grade PU variety and has a nylon interlining and a water-resistant inner bottom.
While this doesn't turn the kit into a waterproof pouch, it does mean that you can safely place this on a moist counter without worrying about water damage to the bag or what you have.
The steel zippers will remain functional for a long time to come, and the nylon interlining helps to make the kit easy to clean even if there's a lot of stuff to fix.
While the asking price is a bit high compared to budget-oriented toiletry bags, this kit also comes with a lifetime guarantee.
Overall, this Dopp kit is of the highest caliber and is one of the best Dopp Kits for men who want a more elegant solution to their toiletry storage needs.
Check out the thousands of customer reviews here on Amazon.
Things to Consider When Buying the Best Dopp Kits for Men
Now that you know what precisely a Dopp kit is and the best Dopp kits for men, it will be helpful to learn what you should look for when trying to purchase the best of the best.
These factors are also what our testers focused on when they were finding the ideal products for your perusal.
1. Material
---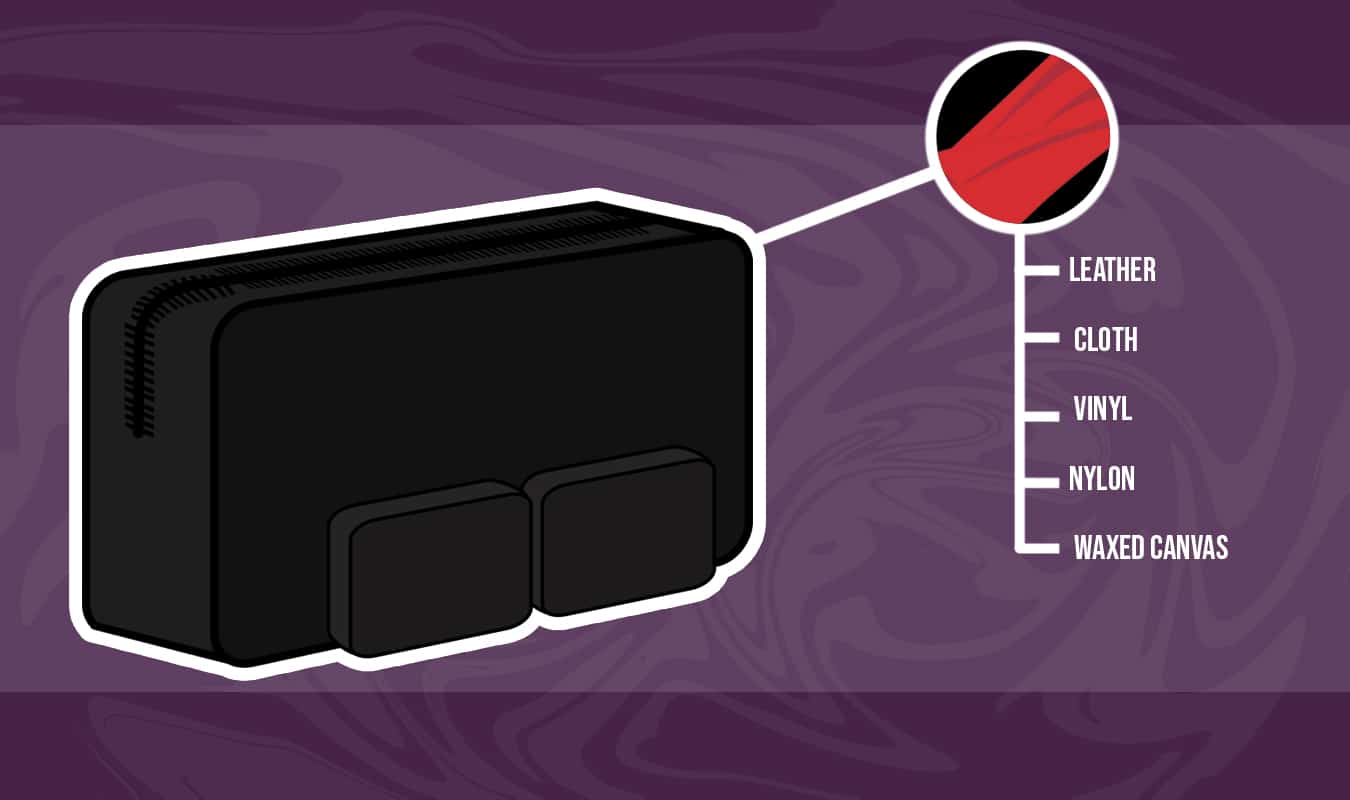 The best Dopp kits for men material will vary from product to product and can have an impact on how long it lasts or how well it works with your personal style.
Leather Dopp kits are some of the most common around, and they can go well with men who have leather in their wardrobe already.
Quality leather lasts for a long time and smells and feels great, giving an otherwise mundane item an air of elegance or authenticity that increases its value without becoming too expensive.
However, you must be careful when it comes to leather toiletry bags since bathrooms are naturally moist or slippery places.
Like with other leather objects or clothes, toiletry bags made of this material can become brittle or dry as the leather loses its natural oils.
While you can still use a toiletry kit made from leather, we'd recommend that you prevent it from touching the bathroom counter and keep it stored outside the bathroom entirely just to be safe.
Do this correctly, and your leather toiletry bag will last for years to come.
You can find plenty of Dopp kits or toiletry bags for men made of fabric, which are usually quite affordable and are a viable alternative for men who don't want to use too many animal products.
These toiletry bags are also lightweight and tend not to have as rigid a structure as some of the other material types.
So, it's one of the best Dopp kits for men who tend to not worry so much about organizing the interior of the bag.
Cloth toiletry kits come in many sizes and colors, and you may be able to find one that suits your personal style more easily than by searching for custom bags made from other materials.
Vinyl toiletry bags are a popular alternative to leather.
Vinyl is waterproof, so it already can be used more frequently in the bathroom compared to a leather Dopp kit.
This makes it an excellent choice for toiletry bags that will be primarily stored in the bathroom, where they'll tend to get moist after a shower.
Besides, vinyl tends to be cheaper than leather but can still look quite stylish or aesthetically pleasing, especially if you pick a higher-end kit.
We'd recommend vinyl toiletry bags for men that like the aesthetic of leather but don't want to worry too much about getting the bag wet.
Like vinyl, you can find nylon toiletry bags from many of the same manufacturers that make leather kits.
Nylon is a non-absorptive fiber that works perfectly well in the naturally humid or slippery environment of the bathroom.
Nylon also resists mold, so it's arguably the best material for a toiletry bag that you plan to store the buffer.
It's also quite durable, so we'd recommend choosing nylon as your toiletry bag material if you plan to take it to your gym and back every few days or so.
Finally, some men's toiletry bags can be found made of waxed canvas.
These Dopp kits are also waterproof and are environmentally friendly compared to leather.
They come in lots of different colors or patterns, too, making them a favorite of more expressive men or guys who like ironically bright accessories.
2. Pockets/Compartments
---
Many of the best Dopp kits for men will contain some interior pockets to allow for better organization and extra storage options.
Other Dopp kits or men's bathroom travel bags only come with a single large pouch; these are fine for men who don't worry too much about organizing their equipment or who don't have too many bathroom tools to take with them.
But Dopp kits that have lots of pockets are more customizable, and you can keep specific tools or products away from one another to keep them in pristine condition.
For instance, it might be helpful to keep your razor blades and is a pocket away from your nail clippers, as the metal material of the clippers could negatively impact the sharpness of the blades.
There isn't a right or wrong answer about the number of pockets you should look for in your Dopp kit.
It all depends on personal preference.
3. Is It Waterproof?
---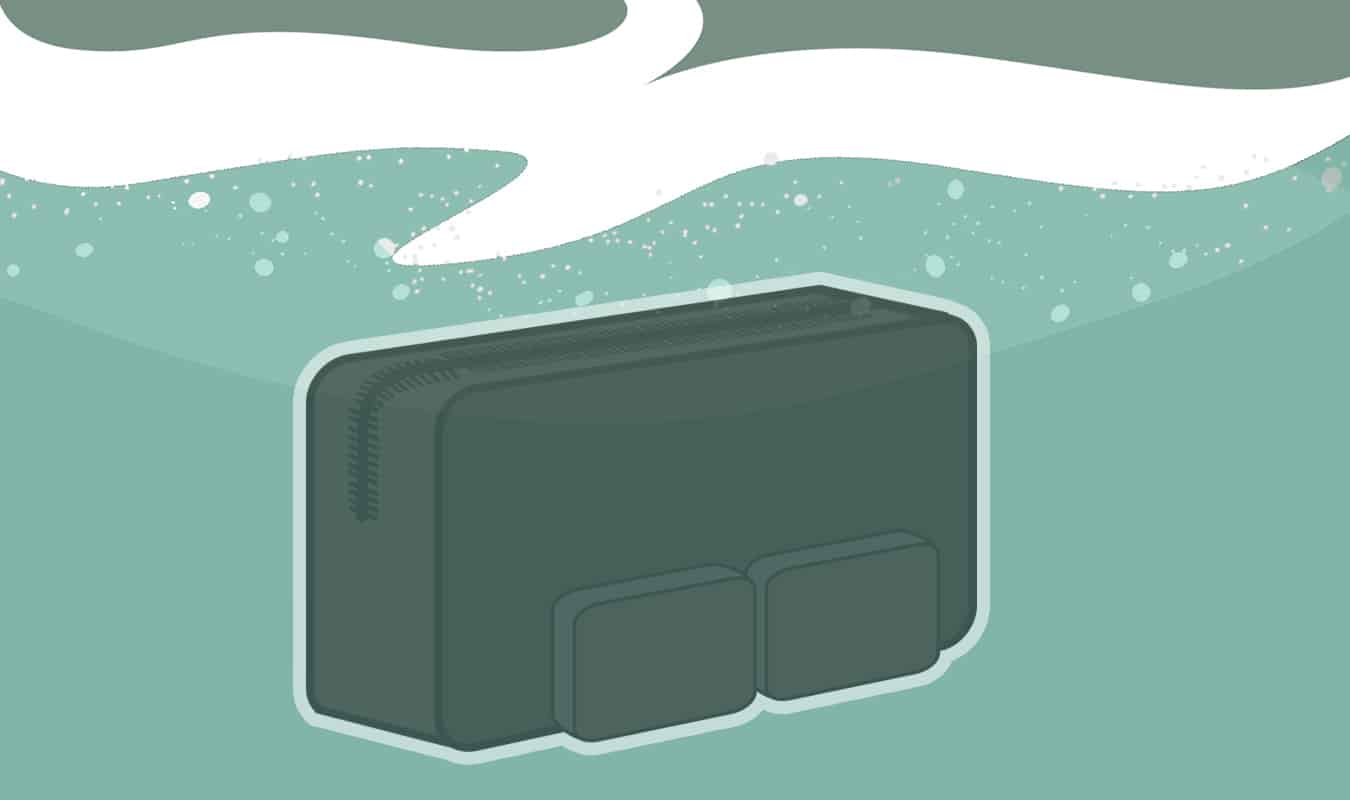 Naturally, the best toiletry bags for men will be waterproof to some degree, even those made of leather.
All Dopp kits will be brought into a bathroom or a similarly wet environment at one point or another, whether it's at the gym showers or while in the natural environment at a campsite.
Waterproof Dopp kits last longer than their non-waterproof counterparts, and they can do a better job of keeping your tools or hygiene products safe, as well.
Be advised that some of the best Dopp kits for men are merely water-resistant rather than fully waterproof.
You should always check to see if a toiletry or Dopp bag can actually protect your gear while zipped up or if it just resists water damage on the exterior.
The best men's travel toiletry bags that can be fully submerged and not take on any water are very much worth the extra cash you'll spend to purchase them, in our eyes.
But if you only plan to use your toiletry bag occasionally, you can probably get away with purchasing a water-resistant Dopp kit and be none the worse for wear.
4. Size
---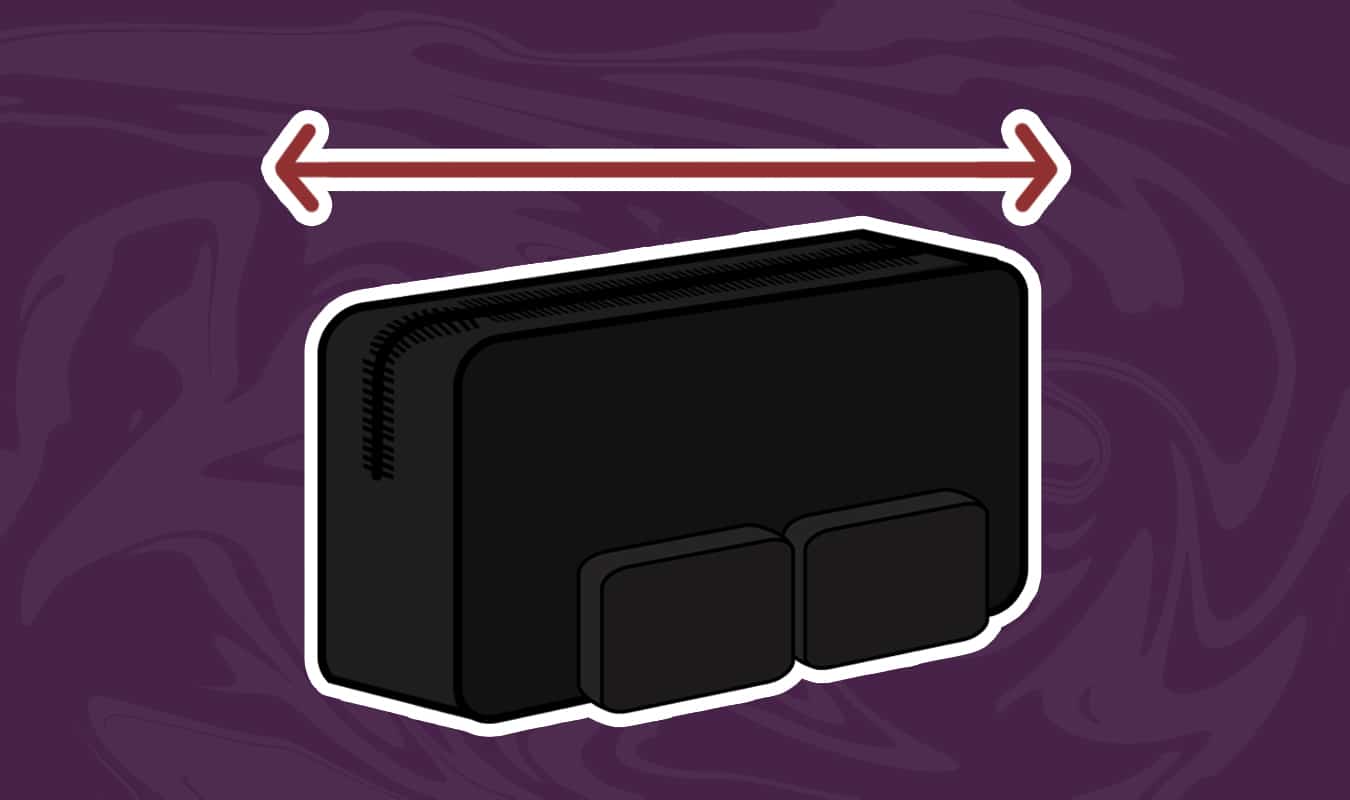 Not all the best Dopp kits for men are sized the same, and you should consider how much space you really need before dropping some cash on a toiletry bag.
Larger kits will typically cost more overall but are well worth the price if you have lots of toiletries and can't stand the idea of leaving them behind on your business trip.
Bigger toiletry bags are often a better choice than throwing all your bathroom equipment into your main suitcase and leaving it spread out over your hotel room bathroom.
Not only is this sloppy, but it increases the chance that you'll accidentally leave some of your equipment or products behind when you leave.
By the same token, if you only plan to take your toiletry bag to the gym, you probably don't need one that contains tons of pockets and lots of empty space.
Pick up a smaller kit for a lower price, and you'll still be able to take advantage of the general Dopp kit advantages.
You know your grooming and hygiene habits or needs better than we do, so use your best judgment when considering the ideal sized toiletry bag for you.
5. Hanging or Not
---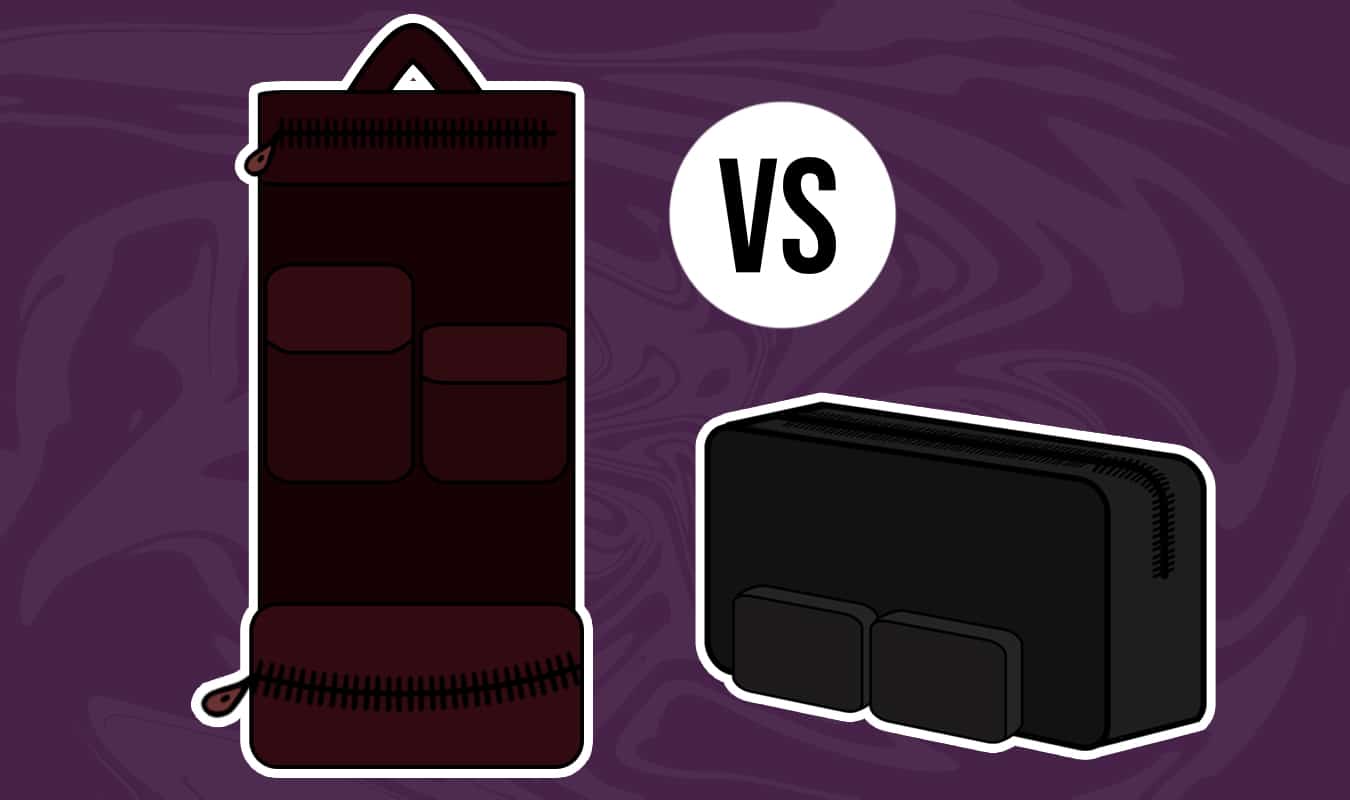 Lots of best Dopp kits for men come with loops or hooks but allow them to be hung inside a bathroom or elsewhere easily.
The best hanging toiletry bags are definitely something to look out for if you plan to take your Dopp kit on an airplane or to a bar.
In both of these scenarios, it's usually easier to store your toiletry kit on a hook beneath your jacket than it is to set it on a counter where it is more easily forgotten.
On an airplane, as well, space is at a premium, so being able to hang your toiletry bag up rather than set it on the narrow bathroom counter on most planes is really convenient.
6. TSA-Approved
---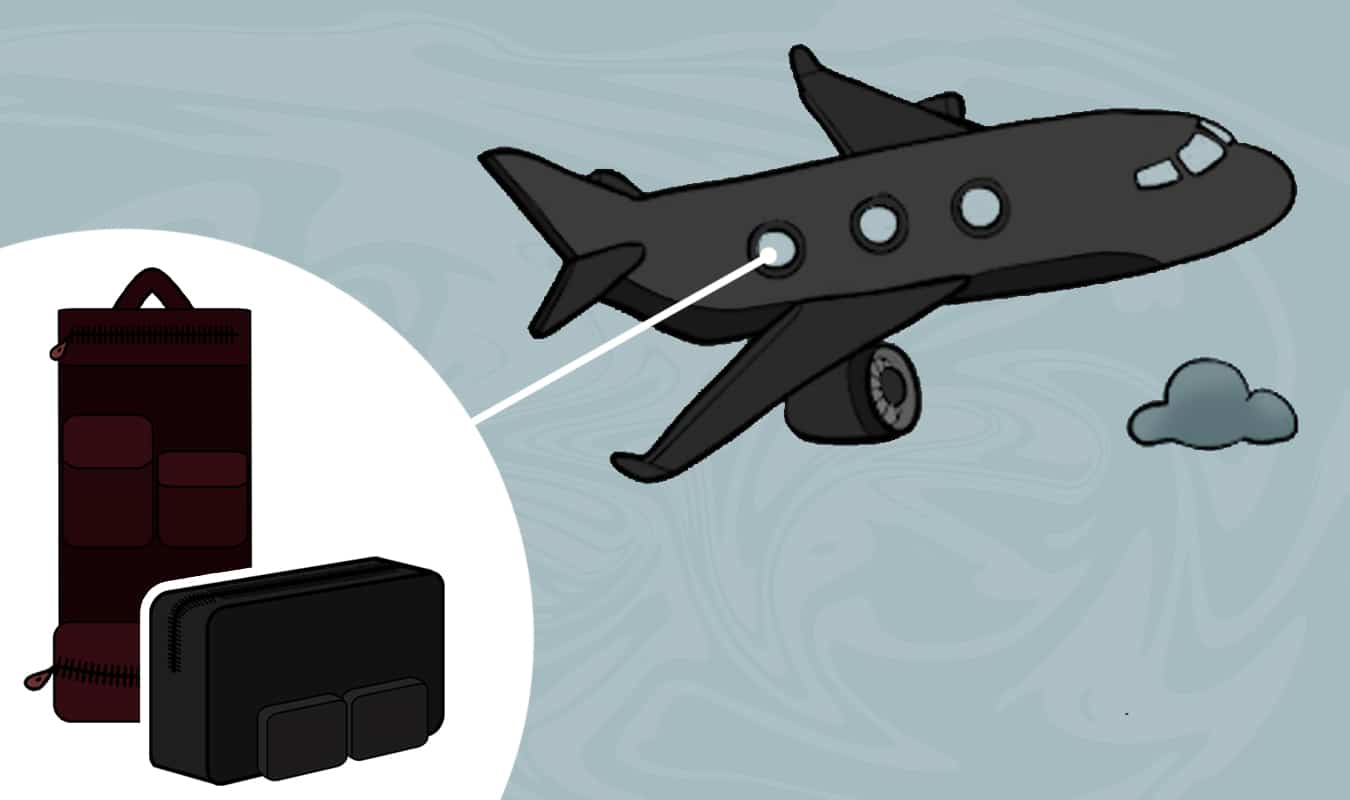 Speaking of flights, some of the best Dopp kits for men will be sized or designed such that they are perfect for taking with you on an airline.
While toiletry bags may or may not be actually "approved" by the TSA, it can be helpful to know ahead of time whether you'll be able to bring your favorite toiletry bag with you on your next aviation adventure.
In most cases, these best Dopp kits for men are easy to open and aren't too large, and are the ones that most easily get through security.
Besides, they need to be large enough to store Ziploc bags that have any travel-sized liquids or products you want to bring with you on your trip.
For most men, this isn't much, as most of their toiletry stuff will be carried in their suitcase.
But it can be helpful if you are going on a particularly long airline journey and want some extra supplies for your pit stops at other airports along the way.
In most cases, vinyl is the preferred material for TSA-friendly Dopp kits, but other materials are fine as well.
---
---
Frequently Asked Questions About Best Dopp Kits for Men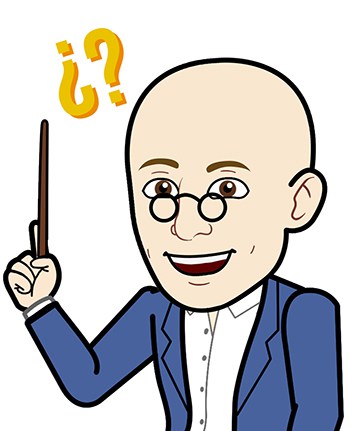 You've seen the best Dopp kits for men, but you might have a few last questions before we send you on your way.
Let's tackle those now.
1. How To Clean A Dopp Kit
All you have to do is empty it out and clean the interior of any dirty particles or bacteria that might have collected over your last trip.
No matter what's inside your toiletry bag, cleaning it out is usually as simple as using a wet wipe or a wet cloth.
2. How Often Should You Clean It?
It really depends on how often you use it and how dirty it becomes after each use.
But we'd recommend cleaning your toiletry bag whenever you start to notice that it becomes dirty, whether that's after every trip or every few trips.
3. Do I Really Need A Toiletry Bag?
We certainly think so!
Toiletry bags aren't just unnecessary accessories that men with too much time on their hands pick up to look cool.
The best Dopp kits for men are an essential part of any bathroom, especially since you'll be taking your toiletries with you somewhere occasionally.
4. What Can You Store in A Dopp Kit?
There's no limit to what you can store in the best Dopp kits for men aside from your imagination.
We like to place our razors, toothbrush, nail clippers, deodorant, and travel-size bottles of shampoo and conditioner inside most of our toiletries bags for men.