While women often decorate or extend their nails for style, we men have our own common routine: nail clipping.
It's a ritual that we all have to undertake every week or so, depending on our nails' growth rate or thickness. But while everyone does it, few men trim their nails with good clippers or nail cutters.
Most men rely on the cheapest pair of clippers that can find and often end up giving themselves ingrown nails. Or they end up creating jagged edges; that's a recipe for disaster on the next date!
All of these irritating situations can be avoided by picking up a pair of the best nail cutter brand for men. You don't have to spend ages researching or comparing various fancy nail clippers or premium nail clippers to find a decent set.
We've already gathered the best nail clippers for men and provided them below, plus compiled a helpful guide to help you clip your nails more effectively and efficiently than ever before.
Let's get started!
QUICK OVERVIEW: Best Fingernail & Toenail Clippers
HAWATOUR Nail Clippers Set

Made of high-quality stainless steel
Very affordable

VIEW ON AMAZON →

BESTOPE Nail Clippers Set

Edges are sized perfectly for most males
Has a keychain hole for easy attachment

VIEW ON AMAZON →

Harperton Nail Clipper Set

Comfortable to use
Has a lifetime replacement warranty

VIEW ON AMAZON →

Comes with a nail file
Made of high-quality stainless steel

VIEW ON AMAZON →

RUCKERCO Nail Clippers Set

Everything is made from stainless steel
Levers are long and have anti-slip edges

VIEW ON AMAZON →

Wanmat Toe Nail Clipper for Ingrown or Thick Toenails

Sharp, stainless steel edges
Perfect for removing ingrown thick nails

VIEW ON AMAZON →

Levers are longer than average for comfort
Has 100% replacement or refund guarantee

VIEW ON AMAZON →

DEJLIG Podiatrist Toenail Clippers

Uses a spring system to reduce wear and tear
Has a lifetime warranty

VIEW ON AMAZON →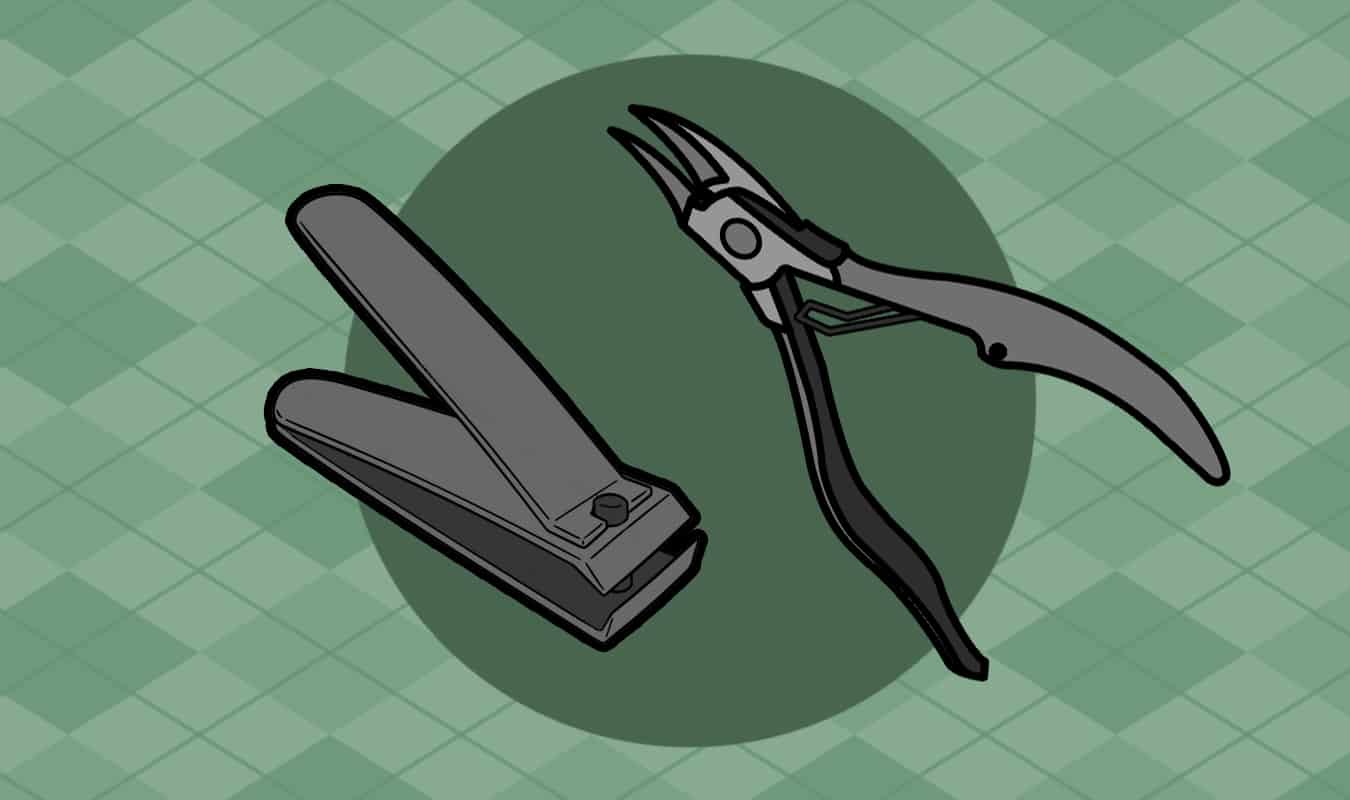 Best Nail Clippers for Men in 2023 Reviewed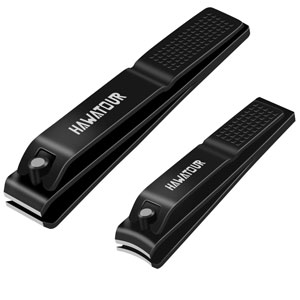 This nail clipper set has everything you need to maintain your nails for the foreseeable future.
Specs
Who Is It Best For?
It's affordable, simple, and easy to use in a wet bathroom; it's an ideal choice for men who like to stick to the basics.
Key Features
This high-quality nail clipper set features a pair of black clippers, each designed for fingernails or toenails, respectively.
The larger toenail clipper features a sharper edge that's perfect for clipping through your big toenails, even if you haven't given them attention in the recent past.
Both clippers have an ergonomic design with specially-padded ends at the abnormally long ends.
The long ends of the lever design of both clippers make it easy to apply extra leverage to your nails and cut through even thicker material with ease.
The padding at the end of each clipper is slightly peddled, making it hard for you to lose your grip on the clippers even in moist environments.
Both clippers are made with high-quality 430 stainless steel that will last for a long time to come and won't suffer from corrosive damage, even if you store them in a moist environment.
Speaking of storage, the purchase comes with a beautiful box perfectly sized for storing the clippers.
So, it's easy to take them with you on a trip or store them elegantly in your cabinet without expending any extra effort.
The box won't last forever, of course, but it's a nice bonus considering the low asking price.
All in all, these clippers are affordable and do a phenomenal job of cutting through even thicker toenails and fingernails alike.
It's a perfect starter set or an ideal choice for men that just want a basic set of clippers for their fingernails and toenails without getting into too many accessories.
Check out the hundreds of customer reviews here on Amazon.
---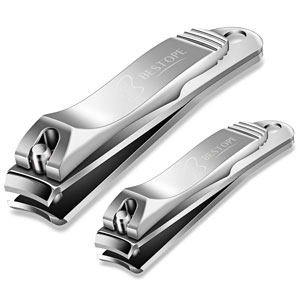 This set has clippers for your fingernails and toenails, plus small holes at the end of each so you can fit them onto a keychain.
Specs
Who Is It Best For?
This men's nail kit is a perfect set for men who like to keep their nail clippers stored on a ring with similar tools.
Key Features
This set of shining nail clippers is made of a zinc alloy stainless steel material that combines the anticorrosive properties of stainless steel with more affordable zinc.
The resulting clippers are an excellent choice for men on a tight budget but can still provide precise and sharp clipping for your fingernails and toenails like.
The top levers of both clippers are firm and consistent, even after heavy use.
As a result, these clippers are great as a staple set of tools that you use for most of your clipping needs.
They also come with a storage bag so you can easily keep them in your bathroom cabinet or take them with you on a trip without too much trouble.
This set mostly caught our eye because the edges of both clippers are sized explicitly for the average nail width for men.
This makes it easy to clip your nails quickly and efficiently without compromising on accuracy or making it more likely that you'll accidentally give yourself ingrown nail.
The clippers also have a small hole for keychain attachments, too.
While the ends of the levers ostensibly have an anti-slip design, it's small enough that it didn't really affect our testers when they tried them for themselves.
These clippers aren't especially slippery, but they don't really reduce the chance of slipping, either.
All in all, this is a great alternative set to our top choice and is arguably better for men that like to keep all of their smaller bathroom implements on a keychain.
Pick these up if you like the idea of a set of simple nail clippers but dislike the black aesthetic from the last set.
Check out the thousands of customer reviews here on Amazon.
---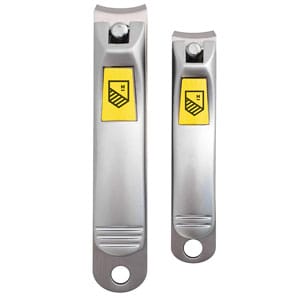 This nail clipper set is currently on sale, and each clipper has an integrated file that can let you smooth down the rougher edges of your freshly trimmed nails.
Specs
Who Is It Best For?
It's an excellent choice for men who frequently misplace their nail files and could benefit from having one attached to their clippers.
Key Features
This nail clipper set isn't quite as large as the last two sets we looked at, but their edges are still capable of tearing through nails of thin to medium thickness levels without trouble.
In fact, this nail cutter set was designed to work with just about everyone, including infants and the elderly.
It also includes an integrated nail file that lets you trim down your nails even further after you've got the majority of cutting finished.
The clippers are made with hand-sharpened stainless steel blades and a durable lever system that has a unique handle design.
You'll be able to cradle your fingers carefully and make your nail clipping experience even more comfortable, so this is one of the best fingernail clippers for the elderly that we were able to find.
The set also comes with a 100% satisfaction guarantee and lifetime replacement warranty.
That means you can quickly get these clippers replaced if something breaks on them.
Since the asking price is a few dollars higher than most other basic clipper sets, this is a welcome bonus that we really appreciate.
Furthermore, the top levers are made with stainless steel that is lightly coated with anti-slip material, making it easy to use these clippers in moist or slippery environments.
While these clippers are affordable at the moment, they're on sale, so be sure to pick up a set if you're interested before they return to their original higher asking price.
It's a unique clipping set that has everything you need to take care of your nails no matter your age.
Check out the thousands of customer reviews here on Amazon.
---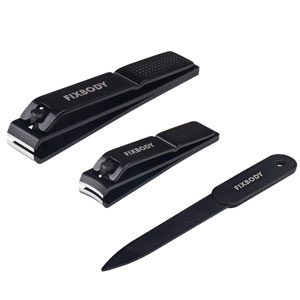 This set features all the tools you need for consistent fingernail and toenail maintenance, even after trimming them.
Specs
Who Is It Best For?
As a starter set that contains both clippers and a file, it's hard to beat the affordability and quality of this pick.
Key Features
This black colored nail clipper set includes nail clippers for your fingernails and toenails, respectively, plus a separate nail file.
The nail file is made of the same high-quality stainless steel that the other clippers are made of, which is a zinc alloy that drives down the price while retaining the anticorrosive properties that stainless steel is known for.
It has a hole at the end that's perfect for fixing into a keychain or any other storage implement you want to use to keep the file where you need it.
Both clippers feature ultra-sharp blades at the end that are perfect for cutting through nails of any size or thickness, while the actual cutters are not too large to prevent you from storing them in a bag or cabinet.
Both cutters also have anti-slip groups of the end that extend about halfway down the main lever.
As a result, these nail clippers are among the best if you frequently cut your nails in a wet bathroom and find that your current clippers slip out of your fingers too often.
The clippers and the file come in a sleek black color that makes them stand out from the crowd.
The black color may eventually wear off, however, so don't expect them to look as perfect as possible a few years from now.
Still, these are high quality and affordable nail clippers that most men should appreciate, and they come with a 100% lifetime replacement warranty, so there's even more value for money offered here.
Check out the thousands of customer reviews here on Amazon.
---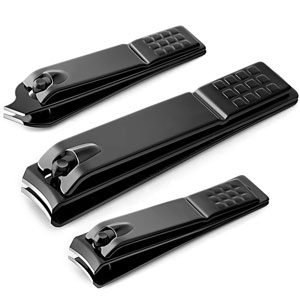 This nail clipper set has three tools, whereas most sets have two, making it one of the best purchases in terms of value for money.
Specs
Who Is It Best For?
We'd recommend this nail clipper set for men that frequently experience ingrown toenails and who need to cut those nails reliably before they dig in too deep.
Key Features
This set of nail clippers actually features three tools as opposed to the standard two.
The first two clippers are traditional fingernail and toenail clippers, as you might expect.
But the third tool is an oblique nail clipper that's perfect for getting rid of nails that are extending from your toe, or which might transform into an ingrown nail if you don't trim them carefully.
This specialty tool isn't found in most other nail clipper sets, and the fact that you can get all three for one of the most affordable asking prices makes this a winner right off the bat.
Each tool is made from ultra-sharp stainless steel that has been electroplated to prevent it from accruing rust damage even more efficiently.
All the clippers have precisely aligned blades and a close rotation axis, so they'll continue to cut and function well for years to come.
Even better, all the clippers have anti-slip grips on the end of their primary levers, so it's easy to use these tools in a moist or slippery environment.
The handles are also a little long relative to other nail clippers, so it's a great set if you don't have the most stable fingers or have difficulty applying the right pressure to cut through thicker toenails.
This versatile nail clipping set is a must buy if you have oddly-shaped fingers or toes that frequently suffer from oblique nail developments.
Finally, everything comes in a beautiful black gift box.
So, it's an excellent gift for someone else or a convenient travel solution.
Check out the hundreds of customer reviews here on Amazon.
---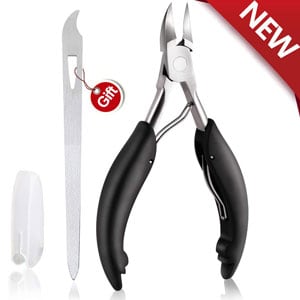 This toenail nipper is an ideal tool for getting rid of ingrown toenails or for cutting through unusually thick toenail material.
Specs
Who Is It Best For?
It's an excellent choice for guys who have too many ingrown toenails from stuffing their feet into work boots all the time.
Key Features
These nail nippers are specifically designed to be used with toenails that frequently become ingrown or overly thick.
The nippers are made of surgical stainless steel and feature ultra-sharp blades that are perfect for treating ingrown toenails without causing infection due to its anticorrosive properties.
It can cut through extremely thick toenails for fingernails thanks to its 25° arc, which matches the natural arc of most toenails.
Performing cuts is easy as well thanks to the long handles that have been rubberized for easy gripping and anti-slip capabilities.
But that's not all.
This kit also features a toenail brace that you can use in conjunction with the nippers to make removing an ingrown nail even easier.
Finally, the kit features a toenail lifter/file combination tool as a free gift.
This versatile tool is perfect for exposing ingrown toenails that need to be cut or for filing your regular toenails down to an appropriate smoothness.
All in all, there's a lot of value in this kit, and we recommend it for anyone who has the misfortune of experiencing ingrown toenails more frequently than they like.
It will be fun removing the ingrown nails, but at least you can count on these tools to get the job done.
Check out the hundreds of customer reviews here on Amazon.
---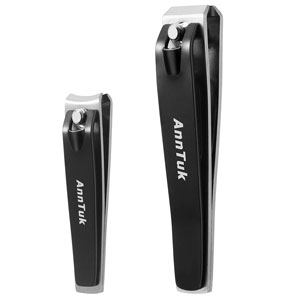 This nail clipper set is ergonomic and affordable and gets the job done just as well as more expensive sets.
Specs
Who Is It Best For?
It's a perfect budget option for men who want to spend the bare minimum possible on a high-quality pair of nail clippers.
Key Features
This is another simple set of nail clippers that comes with a tool for both your fingernails and toenails alike.
The set is incredibly affordable, even relative to another nail clipper set that we reviewed so far.
It's definitely our vote for a budget pick if you want the most affordable nail clippers around without compromising quality.
The clippers use ergonomically shaped levers to give you enough power to cut through even the thickest of toenails while keeping the experience comfortable and giving you enough control for precision trimming.
The hand-sharpened cutting edges make every cut clean and lessen the chance of accidentally breaking your nail, even if it's grown too far.
The stainless steel material will reduce the likelihood of any corrosive damage, and the primary lever has an anti-slip coating that reduces slippage when you use the clippers in a moist environment.
The primary lever is also longer than average to make cutting even easier.
A lifetime replacement or refund guarantees included with the purchase, meaning a single buy of these clippers should net you some tools that'll last for years to come.
Check out the hundreds of customer reviews here on Amazon.
---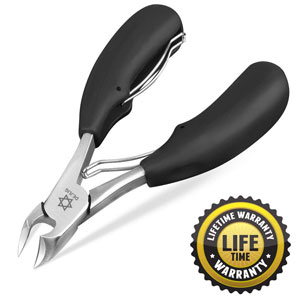 These heavy-duty toenail clippers are perfectly designed for cutting through the thickest toenails you can imagine and for digging out ingrown toenails with its specially shaped blade.
Specs
Who Is It Best For?
It's the best choice around if you have oddly shaped toes or if you frequently have nails that try to become ingrown despite your best efforts.
Key Features
This nail cutter tool is another set of high-quality toe nippers that are designed to easily cut through ingrown nails or get rid of overly thick toenails without too much trouble.
They feature blades made of high-quality surgical-grade stainless steel that won't rust or degrade over time.
The sharpness of the blades is especially noticeable, mostly thanks to the curved blade (suitable for curved fingernails) at the end of the tool.
This practical shape can easily reach ingrown toenails by following the natural arc of the nail, which will also make cutting them less unpleasant.
Even men with overly thick toenails should find that cutting through them with this tool is surprisingly easy.
Both handles feature an anti-slip rubberized coating that makes gripping the tool easy even in a humid bathroom.
The nipper uses a double spring system that improves the cutting power of the entire tool and makes it last longer over time since less wear and tear will be placed upon the main fulcrum near the blades.
This tool is also quite affordable, though it lacks the accessories that the last ingrown toenail clipper we looked at had as a bonus.
Still, you can't beat this nipper in terms of overall durability and performance; nothing beats when it comes to cutting through ingrown toenails that have had too long to build up.
This nipper tool comes with a lifetime warranty for even more added value.
Check out the hundreds of customer reviews here on Amazon.
Other nail clippers not on our list include:
Tweezerman nail clippers
Trim nail clippers
Klhip nail clippers
Seki edge ss106
You can also give the try to these best nail clippers:
rotary nail clipper
ez grip nail clippers
ja henckels nail clippers
hudson line nail clippers
cooks nail cutter
Things to Consider When Buying Best Nail Clippers for Men
Before we show you the best toenail clippers and sharpest nail clippers for men, let's go over the key things to be aware of as you browse.
Understanding the following factors will help you pick up different nail clippers or nail grooming kit that is perfect for your fingers and toes.
1. Clipper Type
---
Not all nail clippers are alike.
In fact, there are types of nail cutters that you can find on the market.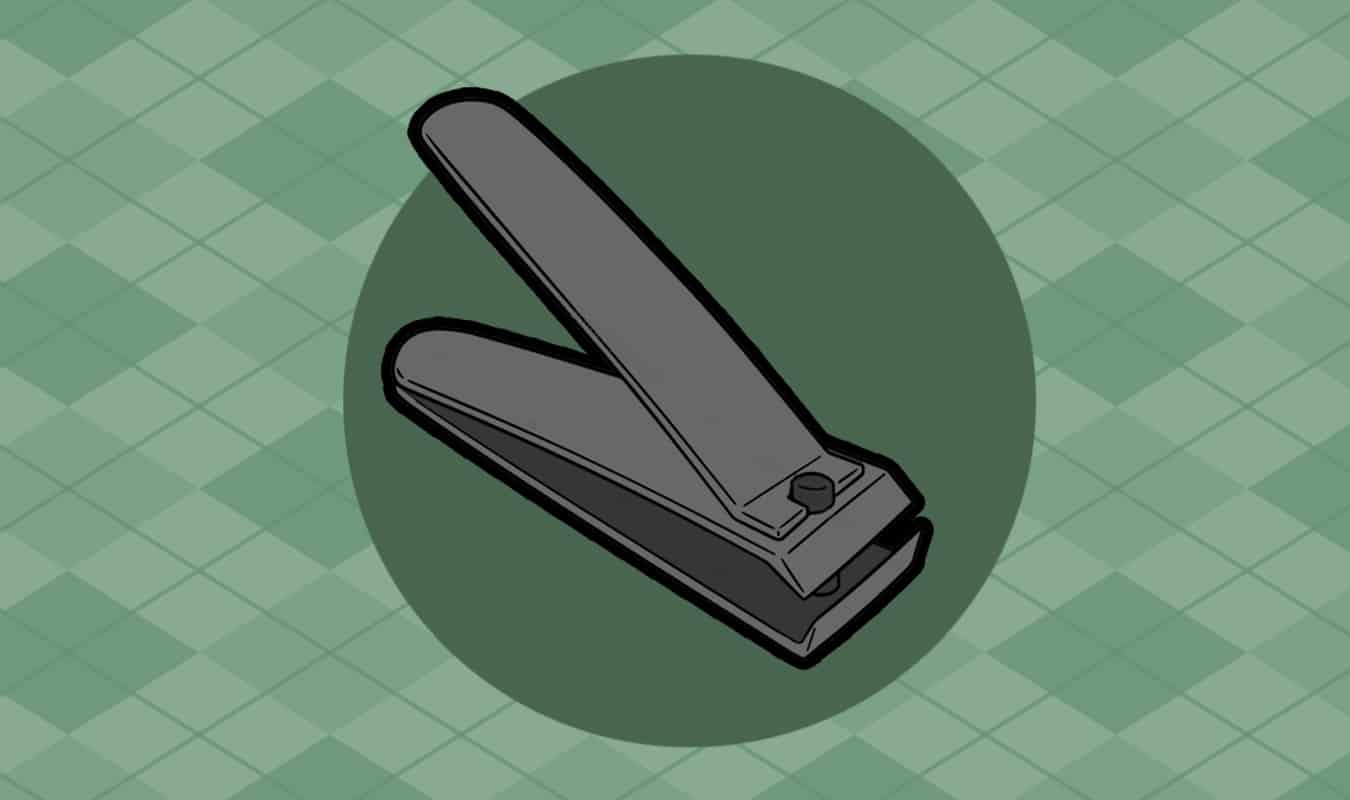 These are the most common type of nail clippers and can be found in either fingernail or toenail variants.
Lever nail clippers feature a single unmoving arm and a lever arm that you press down with your thumb or pointer finger to pinch the teeth of the clipper closed and snap off a bit of nail.
These clippers are called teeth nail clippers. These clippers can come with either flat or curved heads, with flatheads being better for fingernails and curved heads being better for ensuring precision clipping.
Flat nail clippers are usually of this type.
Lever nail clippers are also helpful because most of them fold up into a smaller configuration and can be stored.
Lever nail clippers are also the kind of clippers that most often have an integrated nail file built into their design.
These are handy because it means you don't have to keep track of a dedicated nail file as a separate tool.
Of course, if you lose your nail clippers with your nail file, then you lose both tools.
However, these nail files are not the best nail files like the ones you find in a proper men's manicure set.
But overall, the advantage of having a nail file capable of swiveling out to smoothen the edges of your freshly trim the nails outweighs the potential cost.
Try to find lever clippers with an integrated nail file if you want a multitool that can take care of everything.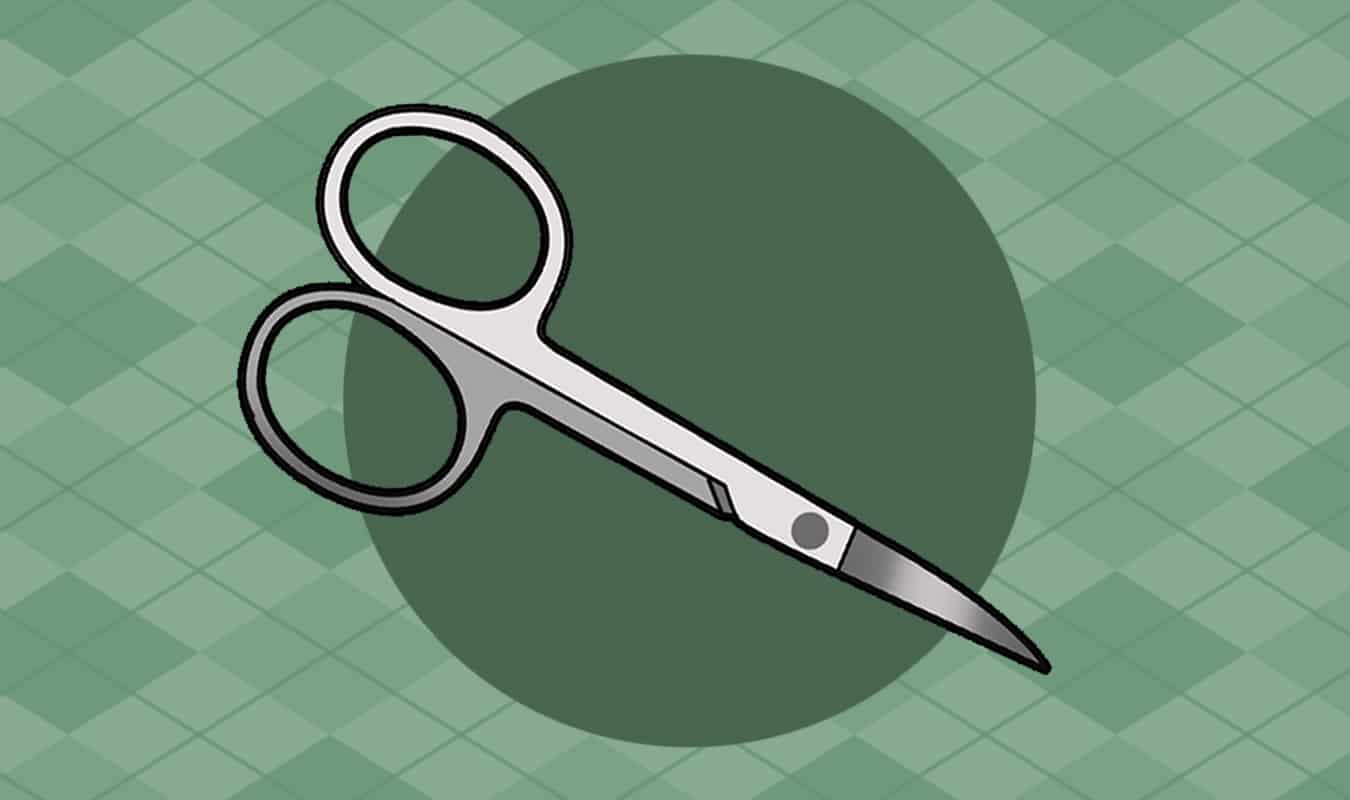 Nail scissors are used by doctors or professional manicurists.
Scissor nail clippers have sharper ends and are similarly sized to cuticle scissors.
Most of the time, this helps to get rid of ingrown toenails, but they can be great for touching up the edges of your finger or toenails and making sure you don't get ingrown nails in the first place.
Pick these finger or toenail scissors up if you plan to spend a significant amount of time on your finger or toenails each week.
Otherwise, it's a bit overkill.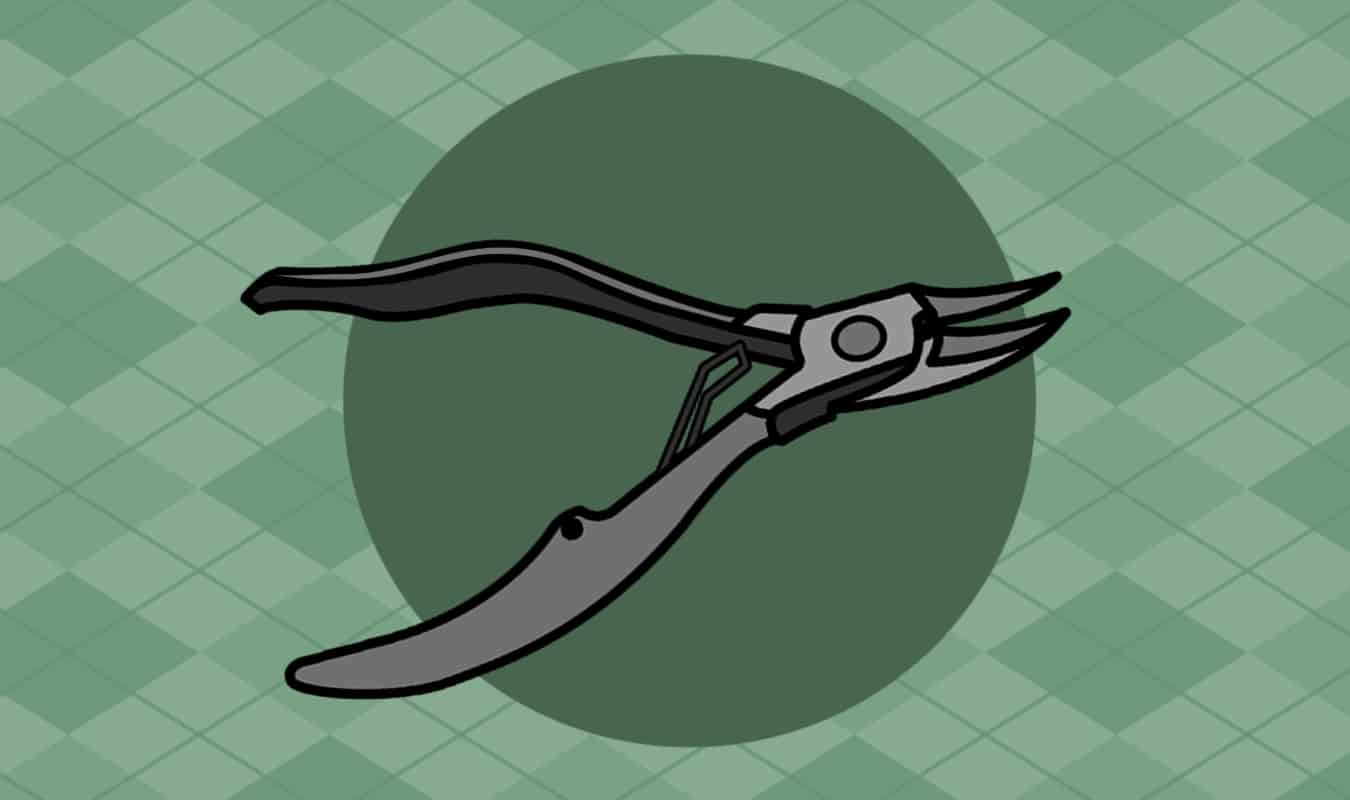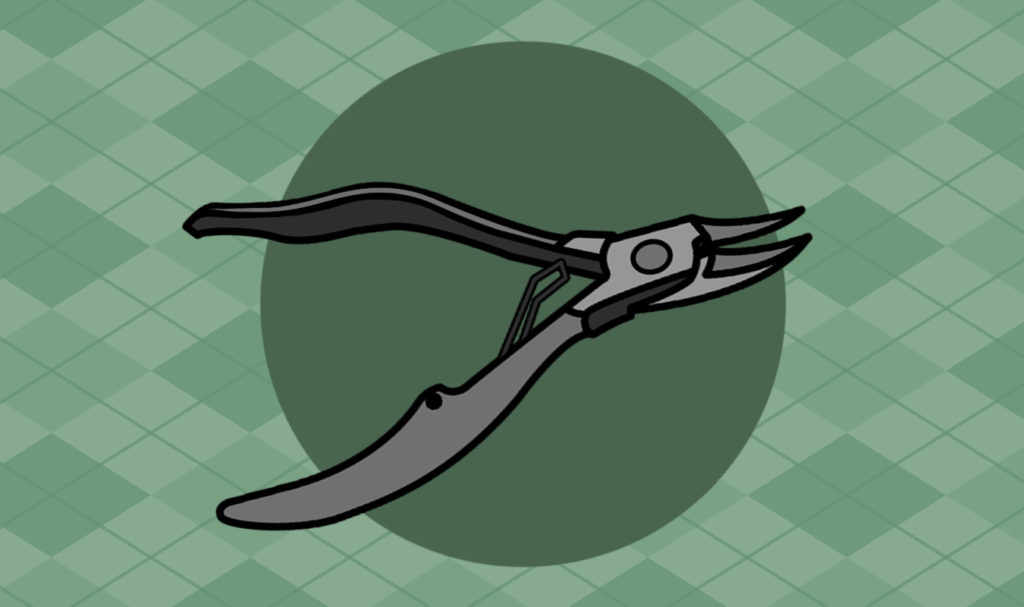 Ever heard of Dr nail nipper?
Nipper nail clippers are professional toenail clippers used by manicurists because they excel at cutting through thicker nails by providing extra leverage.
These are fantastic for chewing through the thicker nails frequently growing on your toes without fracturing your nail or breaking off pieces at awkward angles.
Nipper nail clippers are also helpful for getting rid of nail corners from fractures caused by lever clippers.
It's a good idea to pick up a pair of these thick toenail clippers just in case or to have in your bathroom if you accidentally end up going too long without putting your toenails and let them grow to a monstrous size.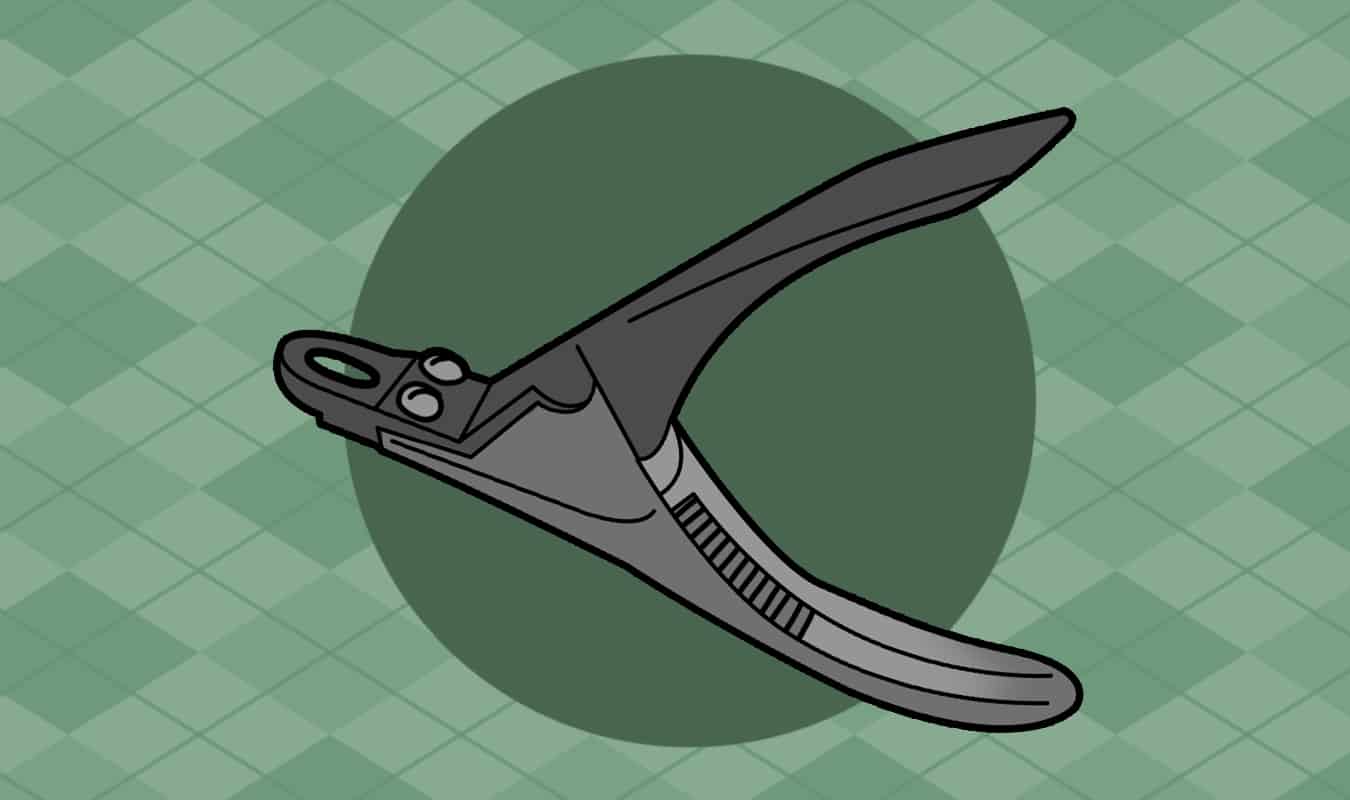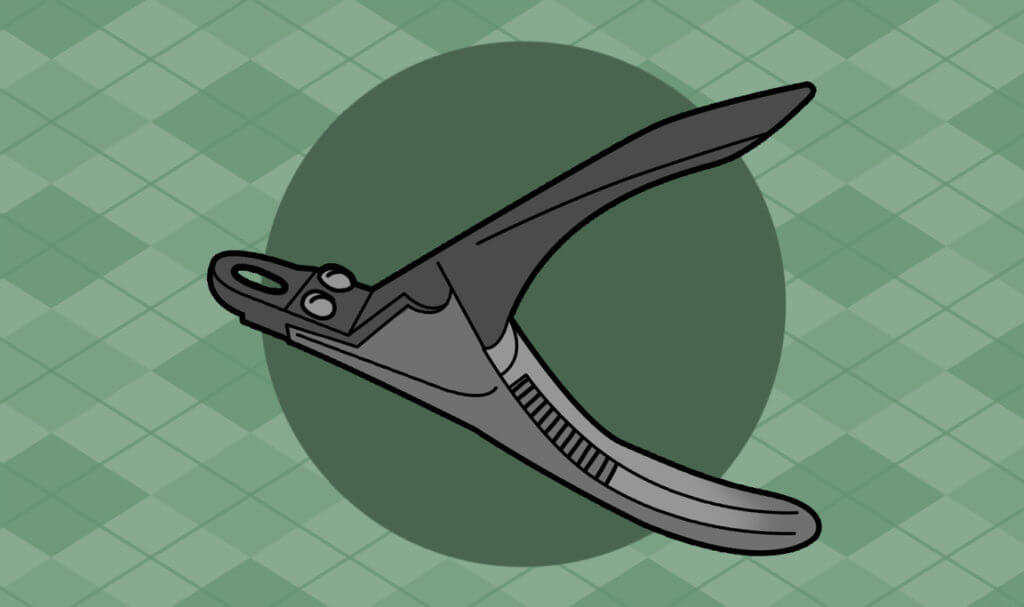 This nail clipper variant isn't used very often and is most helpful for cutting through straight and thick nail tissue.
Basically, these clippers are helpful if your nails grow out beyond any reasonable length for some reason.
It can be challenging to find these clippers on the market since they usually create sharp edges and don't lend themselves well to precision clipping.
It can be helpful to have a pair in your bathroom cabinet just in case, but men paying attention to the status of their nails each week will likely never need to use them.
2. Clipper Material
---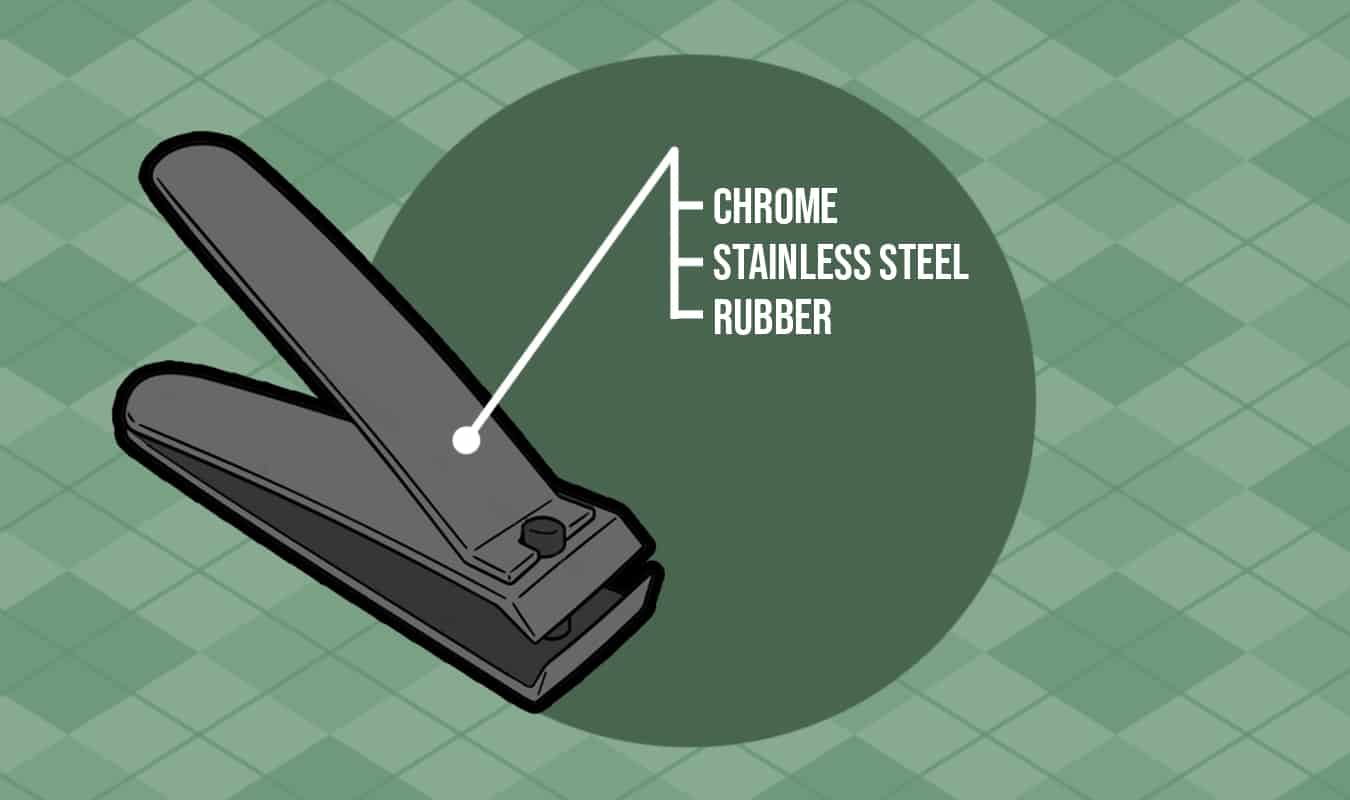 While most nail clippers are made of metal, there are a few distinctions to be made between the types of metal used.
Besides, some nail clippers are made of rubber.
The cheapest and often most common nail clippers are created from regular steel and plated with chrome.
This gives them a shiny appearance similar to stainless steel but at a fraction of the cost for the manufacturer.
This, in turn, keeps the price low for you.
Chrome plating can look great on a pair of nail clippers, but it doesn't last as long as stainless steel, nor does it provide the same hypoallergenic effects as the latter material.
In fact, chrome plated nail clippers can easily chip or crack, especially if you store them in a place where they'll run into other materials or tools frequently.
After the chrome plating chips away, the metal base of the clippers can be exposed to various corrosive agents or water, leading to rust damage and eventual instability.
Basically, clippers without chrome plating can cause health issues since they'll rust and can potentially injure you if you prick your finger or toe on a sharp edge.
Therefore, we'd recommend only getting chrome plated nail clippers as cheap replacements that you won't rely on very often.
They work fine as nail clippers you'll take with you as you travel or on a camping trip, but we wouldn't rely on them for our primary set.
Nail clippers made of stainless steel are among the best of the best.
Stainless steel is a fantastic material that resists corrosive damage and won't rust nearly as frequently as other types of metal.
This keeps the clippers safe to use, even if you accidentally cut your skin while you clip.
Furthermore, stainless steel is a hypoallergenic material, so it won't irritate your skin, even if you have a lead allergy or similar health condition.
Finally, stainless steel looks just as good if not better than chrome-plated steel.
Stainless steel clippers cost a little more than chrome plated clippers, but we're talking about a difference of a few dollars here.
It's always worth spending a few extra bucks to attain a higher quality tool than it is to be overly cheap and pick up something that breaks after a few months to a year.
Stainless steel clippers are a better investment bar none.
You may sometimes find stainless steel nail clippers that have a colored coating of paint or another material on top.
While this looks cool, be prepared for the colored coating to wear off over time and eventually expose the stainless steel underneath.
This shouldn't cause any trouble, but we are giving you a heads up, so you don't think that your nail clippers are degrading in any way that really matters.
Finally, some nail clippers can be made of rubber, although the clippers themselves are not totally comprised of the material.
Rubber alone can't become sharp enough to clip your nails effectively.
Instead, a steel or stainless steel base will make up the primary shape of the clippers and the cutting edge.
Rubber will be coated along both levers of the clippers and will give you extra grip for better cutting control and power.
Naturally, this can be really helpful when clipping your fingers or toes in a humid or slippery environment, like your bathroom after taking a shower.
Rubber clippers are more comfortable to use and are commonly found among children's healthcare tools.
However, rubber can eventually wear off, so don't expect the rubber coating on even the best nail clippers to last forever.
We like to think of rubber coatings as bonuses over primarily stainless steel material.
Pick it up if it's comfort matters to you or if you frequently cut your nails right after stepping out of the shower.
Otherwise, stick with stainless steel if you can.
3. Fingers or Toes?
---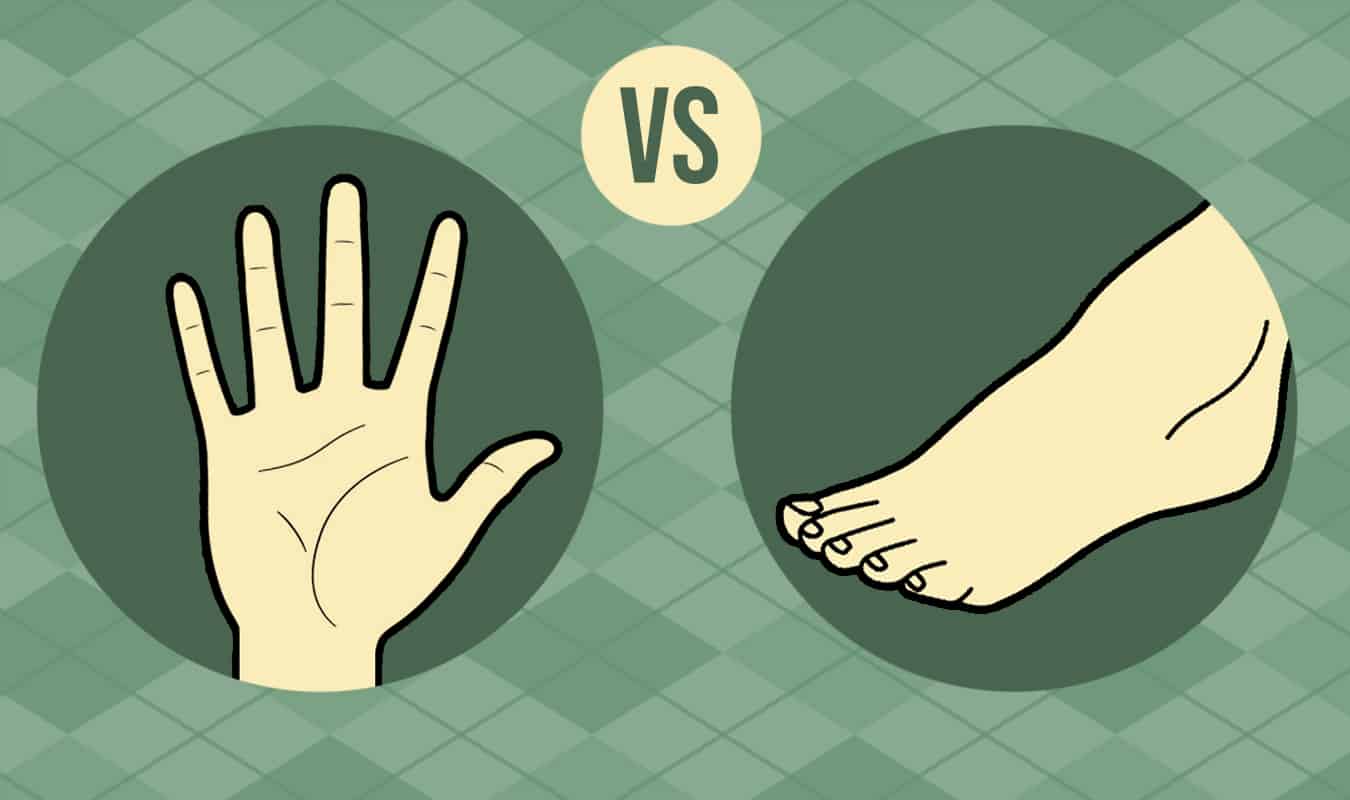 Despite many nail clippers being used by men all across the world to clip both their fingernails and toenails, there's actually a difference between clippers designed for either appendage.
Fingernail clippers tend to be smaller and have narrower heads to reflect the greater control necessary to clip smaller fingernails properly.
Toenail clippers are larger and have more power between their levered arms.
This gives them the cutting power necessary to chop through thicker toenails.
At the same time, some toenail clippers for thick nails have specially designed heads that can prevent you from cutting your toenails improperly and giving yourself ingrown nails.
In fact, fingernail clippers are notorious for causing ingrown nails on toes.
Want to know how to cut thick toenails with fingernail clippers?
Well, it's not ideal and you may find yourself struggling to generate enough power on the lever.
That's why we recommend that you pick up a pair of clippers for your fingernails and toenails separately.
You can use a single pair of clippers for both appendages in a pinch, but we wouldn't recommend doing this frequently or relying on it as your primary method.
Ingrown nails are uncomfortable and can turn your fingers and toes an ugly purple.
4. Electric or Manual?
---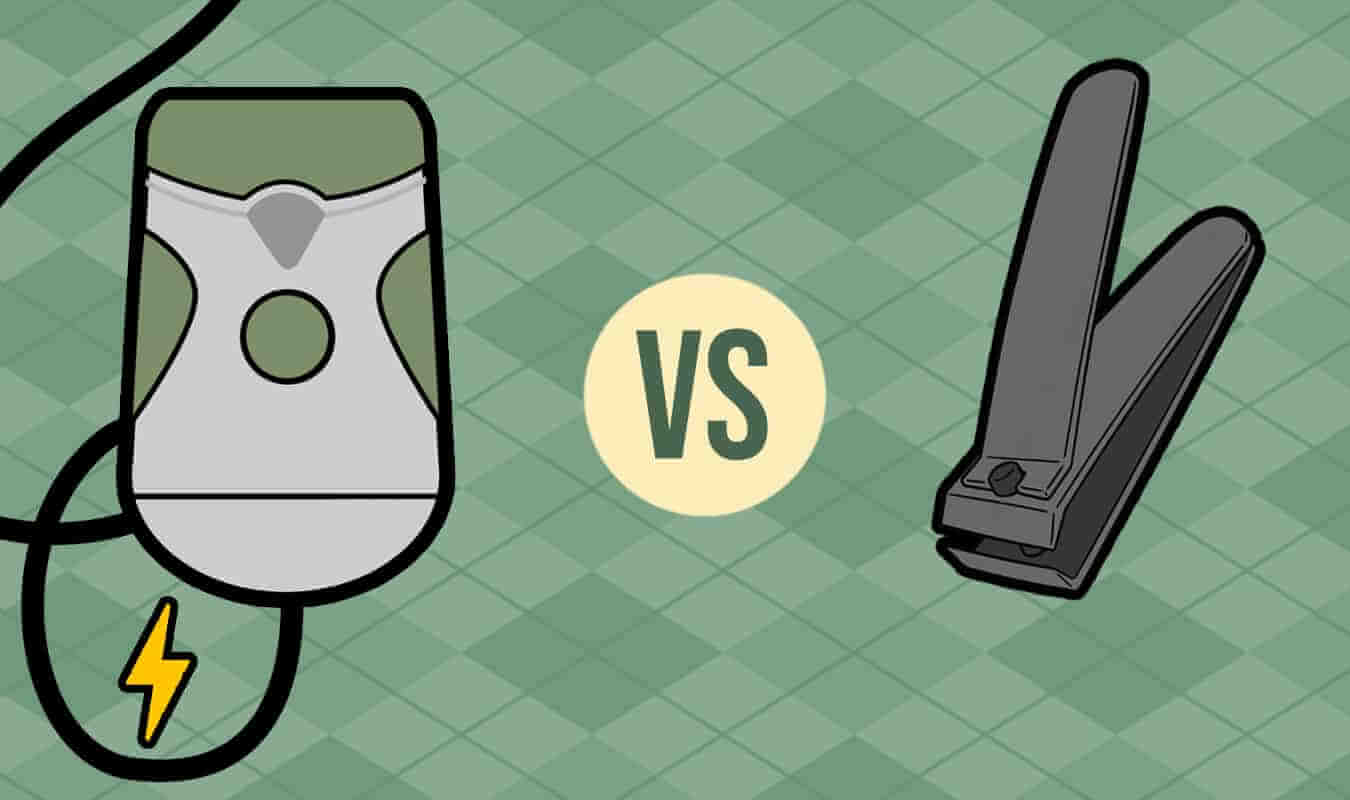 Ah, the modern era, so full of convenience and luxury.
Nothing speaks to the advancements in technology, like the availability of affordable electrical nail clippers.
Electrical clippers can be really helpful if you have difficulty getting into the right position to cut your toenails in particular.
Men who are older and a little less flexible than they used to be will find electric toenail clippers for the elderly to be a big help and can shorten the amount of time spent on nail clipping significantly.
Keep in mind that electrical nail clippers are significantly more expensive than manual nail clippers, but they can get the job done just as well and can still provide excellent precision control to ensure that you don't give yourself ingrown nails.
Many of the best electrical nail clippers will come with chargers that plug into standard outlets, while others might come with disposable batteries, and are ideal for taking with you on business trips.
You can also pick up electrical nail clippers even if you can reach your own toenails without trouble.
Some men just like the convenience and speed offered by electrical clippers as opposed to manual ones.
Electrical clippers serve as the best toenail clippers for seniors.
5. Thickness
---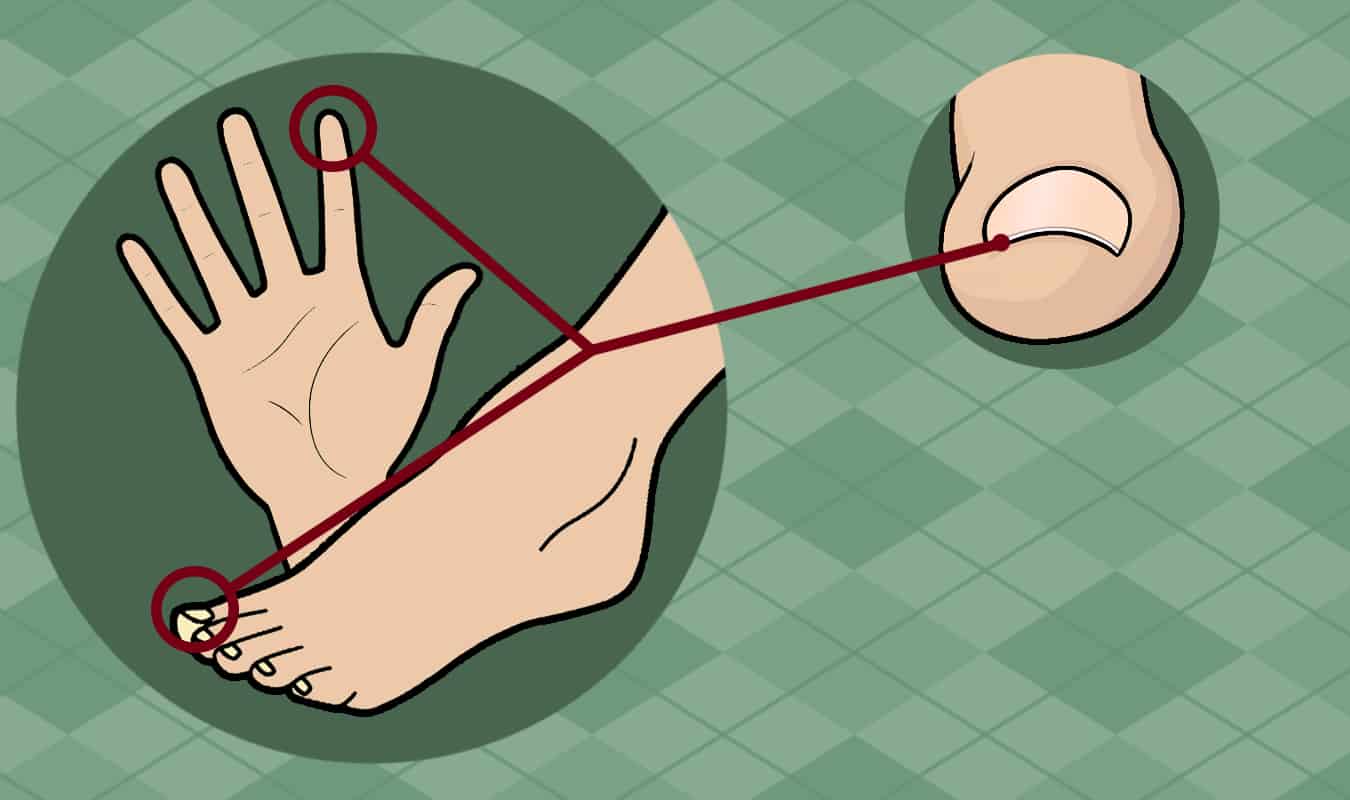 Not all nail clippers are designed to cut through all thicknesses of nails.
Some are smaller and are better for daily or bi-weekly cutting, while others are tougher and can be used to cut through the thickest nails on your body.
This aspect is mainly essential to pay attention, so you don't accidentally pick up the wrong size of clippers.
We would advise erring on the side of caution and picking up clippers that are heavier rather than lighter just in case.
This way, you'll have nail clippers that can cut through thicker fingers and toenails rather than picking up a pair of gentle clippers that can only cut through thinner material.
This is also helpful because the thickness of your nails may change over time.
Even if you have thin fingers and toenails right now, your diet or hormonal levels may change over the next few months or years and cause your nails to grow more quickly resulting in thick fingernails and toenails.
Since the goal here is to purchase some nail clippers that will last you for several years to come at the very least, it's better to cover all your bases and grab some clippers that can handle nails on the thicker side.
---
Frequently Asked Questions About Nail Clippers and How to Use Them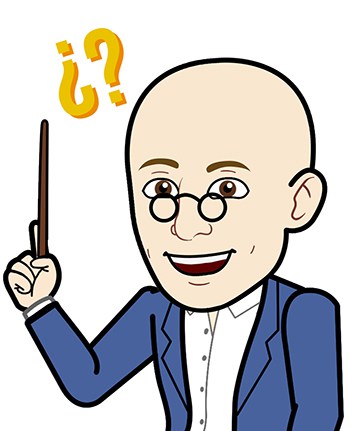 Now that you've seen the best nail clippers gathered by our testers, let's answer any lingering questions you might have about how to use them properly before we send you on your way.
1. How Often Should You Cut Your Nails?
The obvious answer to this question is, "whenever you need to!" But is that really accurate for a man that wants to take grooming and body care seriously?
We'd recommend that you inspect your fingernails and toenails at least once a week to see how long they're growing and whether they need to be trimmed.
2. Can You Cut Your Nails Anywhere?
We wouldn't recommend it since cutting your nails is considered to be a private activity that's a little gross to strangers. Keep your nail trimming in your bathroom at all costs.
Also, don't be that guy and leave your nail clippings on the floor or on the counter. Be sure to clean up after yourself after trimming your nails.
3. Can You Use Scissors in Other Nailcare Or Haircare Kits?
No, definitely not! The scissors in hair care or nail care kits are specifically designed for other uses and aren't shaped for cutting your finger or toenails.
Nail scissors are distinct from even the best manicure set or cuticle scissors, which commonly come in manicure kits.
They aren't designed to cut your actual nails, so don't try to use them in this way.
4. How Often Should You Replace Nail Clippers?
This answer is a bit ambiguous because it depends on the quality of your nail clippers and how often you use them.
Put simply, replace your nail clippers whenever the clippers begin to pull or tug when crunching through the nail material.
Clippers that are working correctly should be able to slice through your fingernails or toenails without delay.
5. Do Nail Clippers Need to Be Sterilized?
Yes!
It's a good idea to sterilize your nail clippers after every few times you use them.
Bacteria from your nails or the ambient environment might coat the cutting edges of your clippers and can live there for quite a long time.
To sterilize your nail clippers, simply soak a cotton ball in alcohol and rub it along the cutting edges of your clippers.
Once a month is a good time frame to sterilize.
6. How To Sharpen Nail Clippers
All you need to do is use them to bite some sandpaper and pull them back. The sandpaper, which should be about a medium grit, will remove a tiny amount of steel and sharpen the blade edges.