Pros
Fantastic maraschino cherries smell
Builds extremely slick lather
Extremely hydrating for your skin!
Cons
Doesn't build tons of lather
The smell is slightly feminine
Cella Shave Soap Review - The cherry/almond blast!
Hi guys and welcome to Prim and Prep!
Today we're going to be discussing a very popular shaving cream that is based out of Milan Italy called Cella, Cella Shave Soap Review.
This shaving cream was recommended to me by a friend and I have also heard many people discussing it on badger and blade forums.
This shaving cream comes in a very cool-looking red tub that kind of reminds me of one of those cheese circles with the red plastic wrapping.
And since I am in love with cheese, I thought this looked pretty cool.
Let's jump right into my Cella shave soap review so that you could see what this Italian lather will do for your shave!
I will be referring to Cella as both a shaving soap and a shaving cream throughout this article because it is hard to tell which one it more resembles haha.
Be sure to check out how it stacks up against our list of the best shaving soaps and best shaving creams for men.
The Scent
When I first opened the jar of Cella, I could not quite put my finger on what it smelled like.
It is a very pleasant smell and I know that a lot of people say it smells like almonds.
The actual Amazon product page for this shave soap states that it has an almond fragrance, but to me, the most dominant smell was not of almond.
After a while, it finally came to me, and the dominant smell for me is maraschino cherries!
This is definitely one of the best shave soaps I've come across and it's surely one of the leading men's shaving soaps in the market today.
The smell reminded me of a childhood smell that took me forever to figure out until I realized it smelled like my favorite ice cream shops from when I lived in Denver Colorado.
So overall it is a combination of cherry and almond, which from my Cella shave soap review, is extremely refreshing!
The Latherability
Although this product is advertised as a cream, it has a lot of the same features as a soap.
Most shaving creams are a lot more fluid than what is found in the red Cella jar.
Although it does have a color of cream, I would say it is closer to a soft soap in terms of density.
The cream also has a nice sheen to it that glistens when you look at it.
Loading my badger brush with the Cella cream was no problem at all (as it is with all creams).
It is important to note in this Cella shave soap review that the lathering ability of shaving bars and shaving creams might be slightly different.
For a good lather, no matter the type of soap or cream you are using, a bar of good shaving soap and brush accompanied with proper shave soap bowls will do the magic.
After less than 30 seconds of trying to load the brush, there was sufficient cream on the bristles to produce a nice thick lather.
It was not the easiest cream to lather up but it was also not the hardest.
Once the cream was fully lathered up you can see some of that "sheen" that I saw before lathering.
It has a really nice slickness to it and it builds a full lather.
Don't forget, it is also important to have one of the best shaving brushes to achieve a great lather.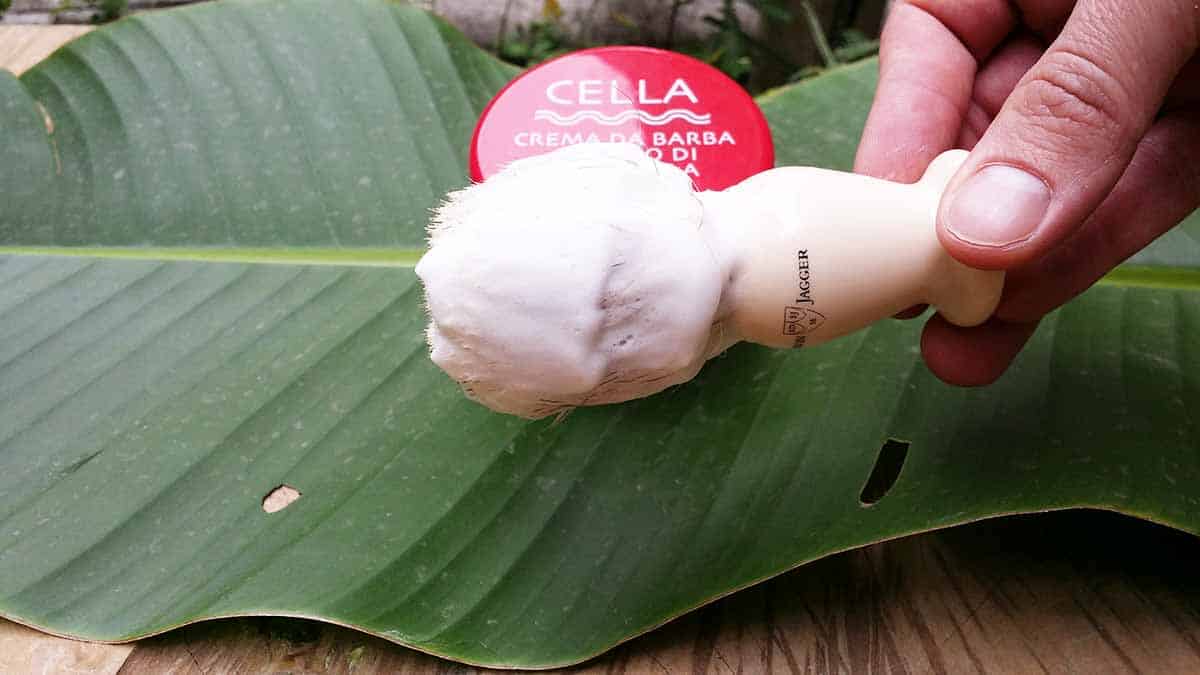 The Performance
There are a lot of shaving soap reviews out there, but all have great things to say about this Cella shave soap review.
The shaves that I have been getting with Cella shave soap for the last couple of months have been truly amazing.
This product might as well be the best shaving soap for sensitive skin, but that is yet to be proven and definitely not the purpose for this Cella shave soap review.
That Sheen that I talked about earlier in this Cella shave soap review really results in a very slick shave.
There is a good amount of slickness that is leftover even after you do a full pass.
I am able to go back and make touchups without having to fully re-lather if I please.
I really think that this is due to the fact that the primary ingredient is coconut oil.
The lather lasts for a little over three passes.
And for me, this is perfect because I rarely do more than three passes.
My skin is left extremely hydrated and has a nice glow to it after months of using this product.
I have been reading about how coconut oil is extremely hydrating and good for your skin.
So I am contributing most of the benefits from the coconut oil in the shaving cream.
The Longevity
The red tub contains 5.4 ounces of this cherry/almond shaving cream.
It cost me approximately $12 on Amazon so that is close to two dollars per ounce of product.
For a very premium product, this is relatively cheap, based on the benefits listed in this Cella shave soap review.
The loading process takes away very little shaving cream out of the tub and this should last me approximately 6-9 months if I shave every day.
In this Cella shave soap review I would say this is about average longevity for the shaving cream or soap in this price range.
Conclusion – Cella Shave Soap Review
This Italian company has been in business since 1899.
So with over 100 years of experience, I think it definitely shows with the end product!
I have been shaving with Cella for the last couple of months and I keep on getting more and more impressed.
According to my Cella shave soap review, it has one of the best scents for a soap or shaving cream right up there with my favorite sandalwood and Bay rum shaving scents.
If you are a fan of maraschino cherries, I would definitely not pass up this unique smell. It also loads lathers quite easily.
It does not dissipate quickly like some soaps and creams.
Because of how slick it is, you will have extremely easy shaves.
Out of all of the benefits, I would say that the effect on your skin, in the long run, is the most appealing.
Go Google the benefits of coconut oil and you'll see what I mean!
I hope you guys liked my Cella shave soap review!
Get it here on Amazon
Check out other unbiased user reviews below
If you are thinking of making shaving soap by yourself, you must be sure to consider the ingredients carefully so as not to cause damage to your skin.
Be sure to check out our ultimate guide on the best safety razors, and best straight razors list, and leave a comment down below if you have any experience with this Italian cream/soap!
Also, check out our infographic on straight razors vs safety razors to see the difference.
Frequently Asked Questions About Cella Shave Soap Review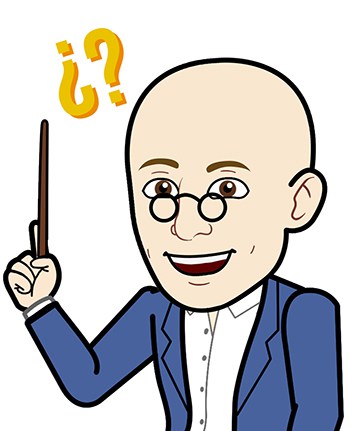 Cella shave soap is an Italian tallow-based soft soap that is fairly popular among today's wet shavers.
According to the above Cella shave soap review, it is affordable and a great performer – at least according to all the glowing reviews.
2. How Do You Use Cella Shaving Soap?
This delicate soap is made in the classic Italian way and explodes with foam.
To acquire a huge quantity of white, frothy lubricant, soak your brush in the tub and then lather it over your face, palm, or cup.
3. Is Tallow Shaving Soap Better?
Tallow soaps, in general, produce a creamier, richer lather, and they are less prone to dry out my skin.
Klar Seifen shaving soaps, on the other hand, are vegetable-based and great.
If you found this article on Cella shave soap review helpful please be so kind as to share it on Facebook or other social media per the buttons below.
We really would appreciate it as we have worked so hard on this post for you.
I have a feeling some of your friends and family will find it helpful as well.
Also, be sure to join the Prim&Prep community!
Not only will you have a chance to WIN your choice of a quality safety razor or beard oil but we will provide you with all kinds of helpful and enlightening male grooming tips and advice directly to your inbox so you don't have to waste your time fiddling on the web to find the right information to look and feel your best.
There is nothing to lose and so much to gain.
SIMPLY SUBSCRIBE BELOW!