Pros
Extremely cheap for beginners
Lathers very well
Great for traveling with
Cons
If you don't like baby wipes you will like the smell
Does not look very elegant
Van Der Hagen Shave Soap Review – A Budget Option!
Hey guys and welcome to Prim and Prep!
Today I have a budget shaving soap review for you guys – Van Der Hagen Shave Soap.
I will be talking about the Van Der Hagen deluxe shaving soap.
VanderHagen enterprises have two popular lines of shaving soaps.
They have their luxury shaving soap as well as their deluxe shaving soap.
I have been getting requests to do a review of both.
This Van Der Hagen deluxe shaving soap review will also cover aspects of the Van Der Hagen shave soap.
But, I decided to do the review of the cheaper deluxe soap first because not only does it get great reviews, but it is also extremely affordable.
Let's jump right into my Van Der Hagen shave soap review so that you can see what all the hype is about.
Be sure to also check out our article on the best shaving soaps as well.
Review of the Attributes of Merkur 33c
The Features of the Van Der Hagen Soap are the:
Scent
Latherability
Performance
Longevity
The Scent
There is no scent that is listed on the box that the Van Der Hagen shave soap came in.
But there are definitely other products – "Van Der Hagen scented luxury shave soap" and "Van Der Hagen unscented luxury shave soap" in their catalog.
On the front of the box, it just lists two of the ingredients that are used to make the soap which is aloe vera and Shea butter.
In my opinion, it does not smell like either one of these ingredients.
To me, it smells a little like baby wipes.
Overall it does not have a very masculine scent to it.
But since I am a fan of baby wipes, I do not mind it at all.
And this scent only gets stronger as you use it to lather and apply it to your face.
Overall it has a very clean smell to it which is never a bad thing.
But if you're expecting something very masculine, such as a Bay rum or sandalwood smell, you will be disappointed.
The Latherability
This is where the Van Der Hagen shave soap really excels.
Well, you really don't need a manual or anyone to tell you how to use Van Der Hagen shave soap because the Van der Hagen shave soap is easy to apply and use.
The puck of soap feels relatively hard to the touch, but when you start loading your brush it has no trouble picking up soap.
In fact, it picks up quite a large amount of soap very easily from the puck.
I tried lathering my loaded brush on my hand as well as in a shaving bowl.
I was surprised at how easy it was to build a thick and dense lather that had fantastic peaks.
Overall I think this Van Der Hagen shave soap is one of the easiest soaps to lather even compared to my extremely expensive soaps and creams.
Don't forget, it is also important to have a quality shaving brush to achieve a great lather.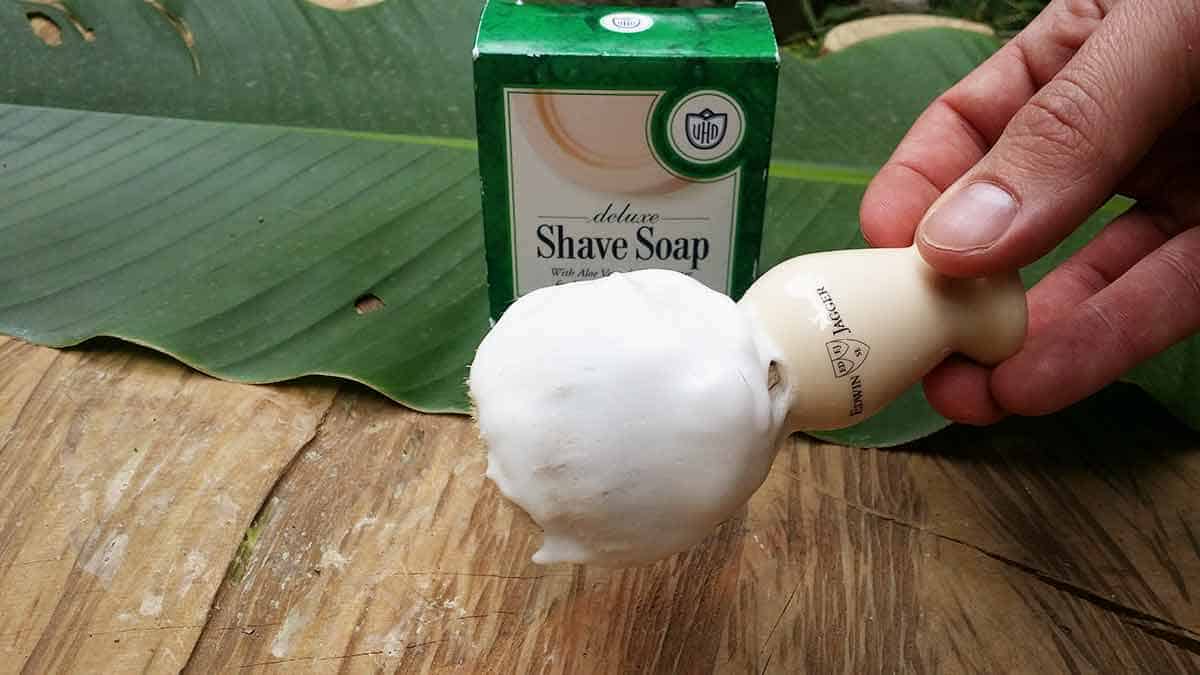 The Performance
Any time you can build the lather that looks and feels like this lather does, the shaves are generally pretty darn good.
I was quite impressed with the shaves that I have been getting over the last month of using Van Der Hagen soap.
There are some things that I would like to address that could be better.
Although the lather feels very slick in my hands, after every pass I perform, I feel like not too much slickness is left on my face.
If you want to go back and do touchups, I highly suggest re-lathering your face.
On the other hand, lather has fantastic longevity and does not dissipate or dry up fast.
This is one of the most important factors when it comes to shaving cream or soaps.
Who knows?
Hopefully, these improvements will come with the van der Hagen luxury shave set.
But we will discuss more on this in a separate van der Hagen shave soap review.
Although the puck feels extremely dense, as you are loading up your brush it does take a good amount of the soap.
Overall this is a good thing because that is one of the reasons that lathers so well.
Don't expect this 2.5-ounce puck to last you more than a couple of months of daily shaving.
Overall this is not a problem at all because the puck cost me approximately $2.50.
So for the extremely cheap price of one dollar per ounce of shaving soap, it will last you a couple of months.
Not bad at all in my opinion.
Conclusion – Van Der Hagen Shave Soap Review
Overall, for the price, the Van Der Hagen shave soap is an incredible deal.
The puck comes in a very basic plastic container that has a closeable lid to it.
I like this because you can use it to load if you do not have a dedicated shaving bowl, and the lid protects the top layer from getting dirty.
Overall this Van der Hagen shave soap makes fantastic lather!
It also makes this fantastic lather with very little work which is also something that I love about it.
Overall I am not the biggest fan of this scent compared to my other favorites such as sandalwood or Bay rum.
If you do not like the smell of baby wipes, you will not like this with shaving soap that much.
If you are just getting started out with wet shaving, this could be a very economical choice for you before you decide if you're going to stick with it or not.
I hope you guys liked my Van Der Hagen shave soap review!
Be sure to check out my list of the best shaving creams and safety razor guides as well.
For the cleanest shave, also check out our best straight razors list and our safety razor vs straight razor infographic to know exactly what razor suits your personal preference.
Leave a comment down below to let me know what you guys think about this Van der Hagen shaving soap review and please share this on social media if it was helpful to you!
Frequently Asked Questions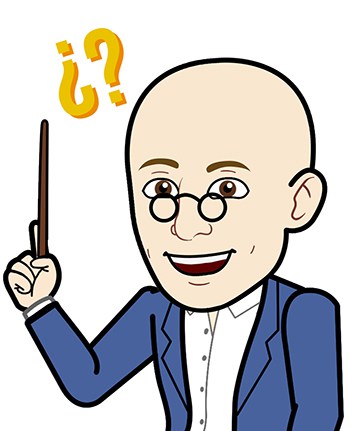 Here are a few questions you might be having about the Van Der Hagen shave soap.
1. Do You Leave Shaving Soap in the Bowl?
It should be left in the dish.
After you've used it, don't rinse it, allow any extra lather to dry.
The puck will adhere to the bowl after three or four usages and will no longer rotate as you create up a lather with the brush.
2. Can You Melt Shaving Soap in the Microwave?
Yes!
Fill your shaving cup halfway with soap.
Set the timer for 15 seconds in the microwave with the soap and shaving cup.
If the soap hasn't melted after 15 seconds, add another 15 seconds and keep an eye on it.
3. Is shaving Soap Good for Your Skin?
Shaving soap is generally safe for your skin.
The majority of soaps dry your skin.
On the other hand, shaving soaps are made to hydrate and moisturize your skin.
These products even include chemicals that aid in this process.
If you found this article on Van Der Hagen shave soap review helpful please be so kind as to share it on Facebook or other social media per the buttons below.
We really would appreciate it as we have worked so hard on this post for you.
I have a feeling some of your friends and family will find it helpful as well.
Also, be sure to join the Prim&Prep community!
And you will have a chance to WIN your choice of a quality safety razor or beard oil.
Not only that, but we will also provide you with all kinds of helpful and enlightening male grooming tips.
We also send advice directly to your inbox so you don't have to waste your time fiddling on the web to find the right information to look at and feel your best.
There is nothing to lose and so much to gain.
SIMPLY SUBSCRIBE BELOW!