Pros
One of my favorite Bay rum scents
Creates a very slick lather that is great for retouches
It will last you a long time
Cons
Takes a little bit longer to build the perfect lather
Just a little bit more expensive than the average soap
Taconic Shaving Soap Review – A Slick Dense Puck!
Hello website visitors and welcome to PrimandPrep.com! In this article, I will be doing a Taconic shaving soap review.
In a previous article, I reviewed their tequila lime shaving cream.
I think they definitely have some fantastic scents in their lineup.
In this particular review, I will be focusing on their Bay rum shaving soap.
They also have some other fantastic scents such as lime and Eucalyptus mint in their soap collection.
For the most part, these three soaps lather and perform in the same way.
The only difference is the way that they smell.
I believe that all of their soaps are infused with hemp seed oil, olive oil, and coconut oil to make them particularly slick soaps.
Let's get started with my Taconic shaving soap review so that you can learn the pros and cons.
Be sure to see how it stacks up against the top shaving soaps here.
Features of Taconic Shaving Soap
The Scent
I believe that this is one of the mildest Bay rum scents that I have ever smelled.
This is a good thing in my opinion because some Bay rums can get overwhelming and linger too long on my face after my shave.
There is a very pleasant yet mild clove smell.
I enjoy the Taconic shaving soap and cream so much that I usually leave the lid off the tin in order to let the smell waft through my bathroom.
It acts as a fantastic air freshener as well! If you love bay rum, be sure to check out this article on the best bay rum aftershaves.
The bay rum shaving cream is as exquisite as the eucalyptus mint and lime with the great smell and all-natural ingredients.
The Latherability
This is definitely one of the densest pucks that I have ever used before.
I was worried at first that it would not be able to pick up much soap while trying to load it onto the brush, due to the fact that the Taconic shaving soap and cream have difficulty lathering.
I was pleasantly surprised to see the loading was actually not that difficult.
I still recommend using warm water and a warm brush while doing so.
I have to admit that it does take a little bit longer to build the perfect lather with this Taconic shaving soap, unlike other shaving soaps, creams, or shaving soap sticks.
It is not that big of a problem but it is not as easy as other soaps that I own.
I personally do not mind the process of whipping up shaving cream so it is not the biggest deal for me.
Don't forget. getting a great lather also requires a top-quality shaving brush as well.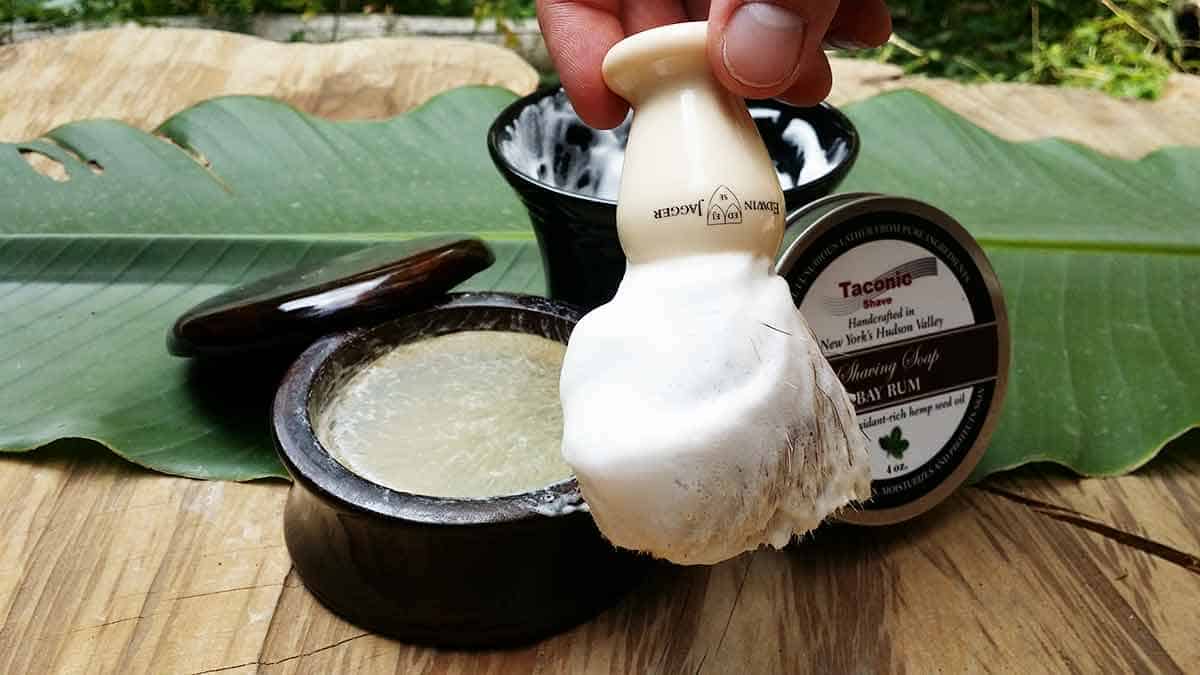 The Performance
This is where the Taconic shaving soap really excels.
Due to the fact that it has multiple carrier oils built into it, it provides one of the slickest lathers that I've used to date.
And although it does take a little bit more work to build the perfect lather, once you do, you are rewarded with one of the most luxuriously slick lathers.
After I let the lather sit on my facial hairs for approximately 1 minute, the first pass glides across my face so easily I feel the way I did the very first time I use a feather blade.
After your shaving passes, there will be a thin film left on your skin that is very slick.
You can do retouches without re-applying lather if need be.
There was also no burning or redness produced from my shave with this product.
Even when using a feather blade (which is common for me to get red cheeks) I had zero discomfort.
The Longevity
When I first pulled the puck of bay rum shaving soap out of the tin, I thought it was a glycerin-based soap.
After reading online I found out that it was not.
Typically glycerin-based soaps diminish faster.
As I mentioned above, this puck is extremely dense.
It should last you approximately 9 to 12 months of daily use because of this fact.
This is definitely longer than the Taconic Cream that I own.
Conclusion – Taconic Shave Soap Review
Overall I think Taconic shaving soap is a fantastic shaving soap.
I really like the mild Bay rum scent that it produces.
It is not too overpowering and washes away from your face after you are done shaving.
It does take a little bit more work to build a luxurious lather, so I recommend using a very warm brush while loading the soap.
Once the lather is built though, you are rewarded with one of the slickest and softest leathers available today.
You will have one of the smoothest shaves due to the mass amounts of carrier oils in this soap.
I was left with very minimal discomfort, redness, or dryness with this shaving soap.
If you react badly to oily products you might want to stay away from this soap.
For approximately 3 dollars an ounce, this is approximately an average-priced shaving soap (slightly more).
Ever tried straight razors? They're the bomb!
Take a look at how they differ from safety razors and make a choice afterward.
Let me know what you guys thought of my Taconic shaving soap review!
Check the current price of Taconic Shave Soap here on Amazon
Check out all of the other amazing customer reviews to see what other people have to say
Let me hear your thoughts in the comments below!
Now get out there and start whipping up some premium lather!
Frequently Asked Questions on Taconic Shaving Soap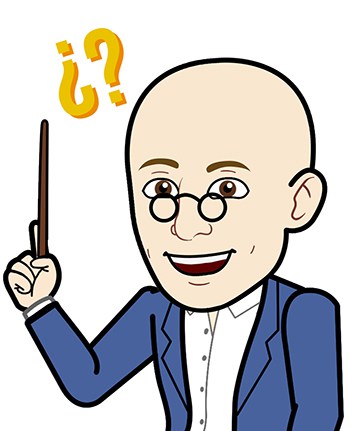 1. Are Shaving Soaps Good for Shaving?
Before starting your shaving use shower soaps to make your skin lubricant.
They help to get your shaving without any hurt.
They help the razor blades to move smoothly on your skin.
2. Are Shaving Soaps Better Than Shaving Cream or Gel?
Yes, somehow shaving soaps are better than shaving cream or gel as they help to make more lather on the skin.
As compared to creams or gels shaving soaps are foamier that help to make your skin soften.
3. Is Shaving Soap or Cream Necessary Before Using a Straight Razor?
Yes, shaving cream or soaps help to soften your skin and serve as a lubricant for your shaving.
If you don't want any cuts on the skin and also want a close shave with a straight razor then you must need to use shaving cream or soaps before starting shaving.
4. How Can You Use Taconic Soap for Shaving?
Just follow the few steps you can use soap in a better way for your shaving.
Wash your shaving area with warm water
Use shaving soap on your skin
You can use shaving oil along with shaving soap if you have sensitive skin or have a problem with skin burns after-shave
If you found this article helpful please be so kind as to share it on Facebook or other social media per the buttons below.
We really would appreciate it as we have worked so hard on this post for you.
I have a feeling some of your friends and family will find it helpful as well.
Also, be sure to join the Prim&Prep community!
Not only will you have a chance to WIN your choice of a quality safety razor or beard oil but we will provide you with all kinds of helpful and enlightening male grooming tips and advice directly to your inbox so you don't have to waste your time fiddling on the web to find the right information to look and feel your best.
There is nothing to lose and so much to gain.
SIMPLY SUBSCRIBE BELOW!