Pros
Well Constructed three piece
Great Grip
Simple and Effective
Cons
Really light
More aggressive than would like
Merkur 33c Review – Is the Classic Worth it?
Hey guys, we have provided an in-depth writeup on the Merkur 33c review which made P&P's definitive best safety razor guide.
Another name for the safety razor is the Merkur classic.
I think that the word "classic" is a great way to describe the safety razor because it is a very simple, lightweight, well-constructed safety razor that is affordable.
When I look at the Merkur 33c vs 34c closely, there was not much difference.
It reminds me a lot of the Merkur 34c except that the handle is a slightly longer handle, the razor is slightly lighter and it is a three-piece safety razor instead of a two-piece.
Let's get into the meat of my Merkur 33c review so that you can find out if it is the safety razor that is right for you.
Review of the Attributes of Merkur 33c
Weight and Balance – Merkur 33c Review
The Merkur 33c weighs 1.75 ounces.
This is definitely on the lighter and for safety, razors compared to the majority of the ones that I own.
Overall I do not like light safety razors because it requires slightly more work while shaving but there are definitely exceptions to this rule.
This safety razor is slightly head heavy because overall the handle does not weigh that much.
Overall I do really like the balance point because it is right at the top of the grip on the handle.
This is typically where I like to hold a safety razor the majority of the time.
Another point I would like to make is this – because the safety razor is so light, it is very easy to maneuver from one shaving position to the next.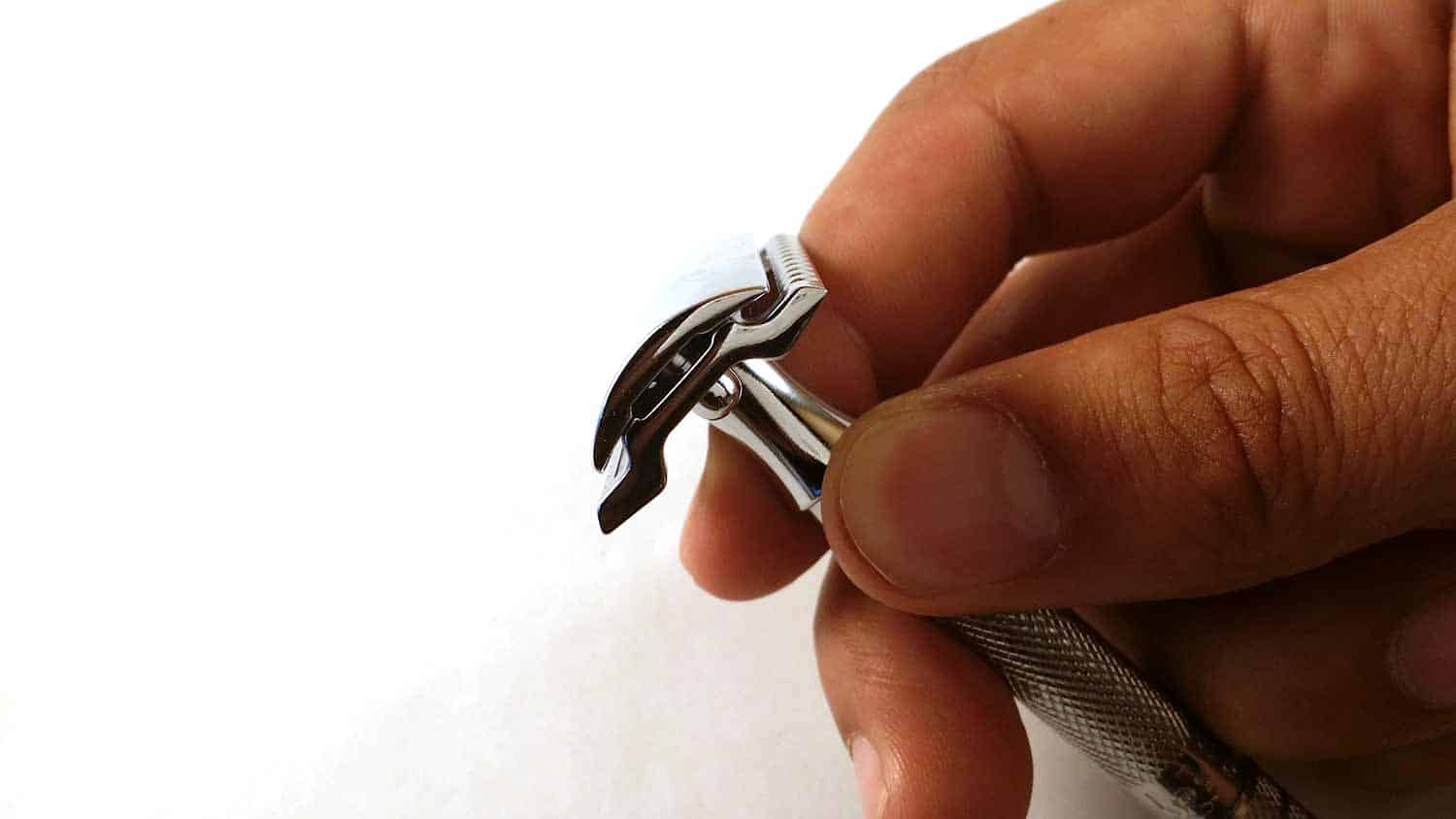 Grip – Merkur 33c Review
This is one of the strongest points of this cross knurl safety razor.
The grip is a type of gritty cross-sectional grip that is very commonly seen on the majority of Merkur's classic safety razors.
This closed-comb razor is among the best classic shavers you can find in the market today.
On top of that, it has a fantastic knob at the end of the handle with horizontal grooves that let you know not only where the end of the handle is.
I like to place my pinky on the end while shaving.
This safety razor is very unlikely to slip out of your hands while shaving and it feels amazing as well.
Length – Merkur 33c Review
The Merkur 33c measures 3.5″ from head to toe.
From my experience, this is slightly shorter than the average length for a safety razor.
Typically I like safety razors that have longer handles because I have larger than average hands, but my experience with the 33c has been nothing but pleasurable so far.
Aggressiveness – Merkur 33c Review
The Merkur 33c is more aggressive than your average safety razor.
On my scale out of 10, I would rate it approximately a 6/10.
This is more aggressive than I usually recommend beginners start out with.
This Merkur classic 3-piece razor double edge safety razor is not ideal for beginners in the sharing community.
This could partially be due to the lack of weight on the razor.
In my experience, lighter razors require you to pull the safety razor and do more work yourself which results in more contact between your skin and the blade.
Blade Replacement – Merkur 33c Review
Blade replacement should be a breeze with this three-piece safety razor.
Is just as well constructed as any of the other three-piece safety razors that are put out by Merkur.
I actually prefer three-piece safety razors over butterfly open or two-piece safety razors because I feel that they will last longer because there are fewer moving parts. You need to sacrifice blade replacement use for durability sometimes.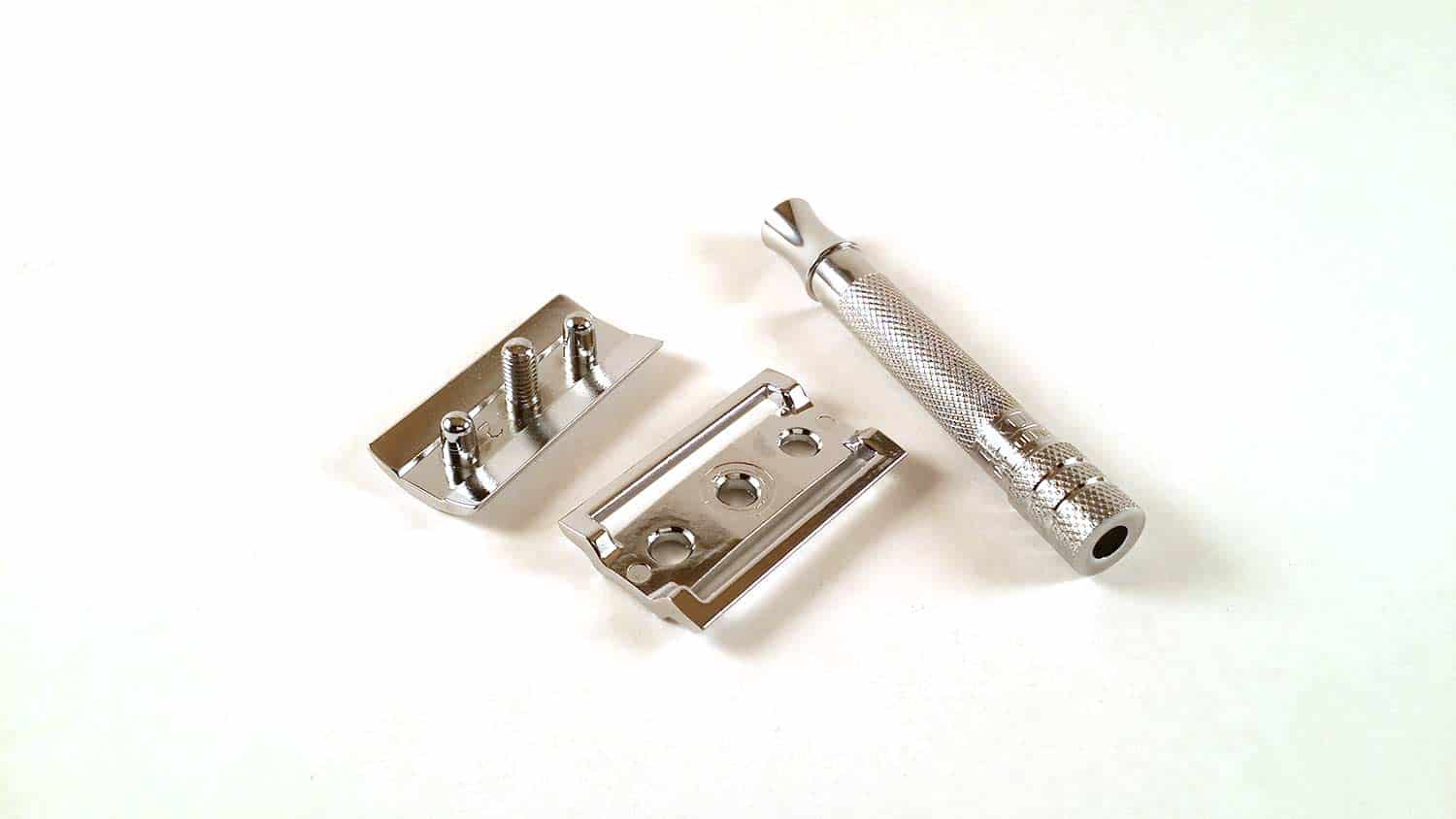 Conclusion – Merkur 33c Review
This is a very well constructed three-piece safety razor that I would recommend to anybody that has thick stubble or need something more aggressive.
It has an excellent price point, has a fantastic grip, and is very well constructed.
If you are a beginner and decide to go with this safety razor, make sure to use a blade that is not so sharp, especially if that is your first time using a safety razor.
I hope you guys liked my Merkur 33c review!
Check for the price of the Merkur 33c on Amazon below.
Check out all of the other amazing customer reviews on Amazon to see what other people have to say.
Leave a comment down below and let me know your thoughts on this safety razor or on my site in general!
Frequently Asked Questions About Merkur 33c Review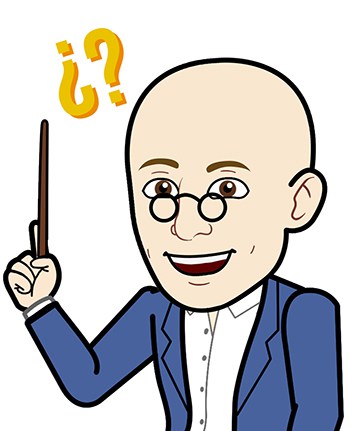 1. Is Merkur 33c Razor Aggressive?
Yes!
The Merkur 33c review suggests that somehow it is aggressive if you do not deal with it well.
But its aggressiveness is manageable as compared to other razors.
Unlike other brands of razors, it provides you with a smooth close shave.
2. How Long Do Merkur 33c Razor Blades Last?
Overall, Merkur company razors are a common choice for men.
Merkur blades are made up of platinum and have the rust-resistance ability.
Typically, these blades are durable and last between 3 to 7 shaves.
3. How to Shave With the Merkur 33c Razor?
You can easily shave your facial hair using a Merkur razor by following the given steps;
But shaving cream or gel on your face for half a minute to soften your skin and hair.
Then start shaving with a razor in the direction of facial hair.
First, shave your sideburns and then shave from the chin and neck.
4. Which Types of Razors Are Good for Beginners?
For beginners, we recommend safety razors that are less aggressive and give a close shave.
Overall, Merkur 33c, Merkur 34c and Muhle R89 safety razors are good that provide safe and smooth shave.
If you found this article helpful please be so kind as to share it on Facebook or other social media per the buttons below.
We really would appreciate it as we have worked so hard on this post for you.
I have a feeling some of your friends and family will find it helpful as well.
Also, be sure to join the Prim&Prep community!
Not only will you have a chance to WIN your choice of a quality safety razor or beard oil but we will provide you with all kinds of helpful and enlightening male grooming tips and advice directly to your inbox so you don't have to waste your time fiddling on the web to find the right information to look and feel your best.
There is nothing to lose and so much to gain.
SIMPLY SUBSCRIBE BELOW!