Pros
Mild Razor that is good for beginners
Will last a life time
Looks amazing!
In this Edwin Jagger de89bl razor review article, I will be talking about the twin brother of one of my favorite safety razors of all time(the Edwin Jagger DE89lbl which made the definitive best safety razor list).
In fact, these two safety razors are so close that I was considering not doing a review for both of them.
They are both extremely popular products within the wet shaving community as well as on Amazon.com.
The biggest difference between the two is the handle and the grip.
Let's jump right into my Edwin Jagger de89bl review so you could see if it is the right safety razor for you!
Features of Edwin Jagger de89bl Razor
Weight and Balance
The Edwin Jagger de89bl weighs in at 2.6 ounces which surprisingly is a decent amount more than its brother the de89lbl.
The balance point on both of them is very close to the same.
It is slightly head-heavy, but it is okay because the balance point is right below the protruding grip towards the top of the handle.
These two protruding circles that include the Edwin Jagger de89bl logo provide a very good point of reference for your fingers while you are shaving as well as provide extra grip and it is very handy to handle when shaving.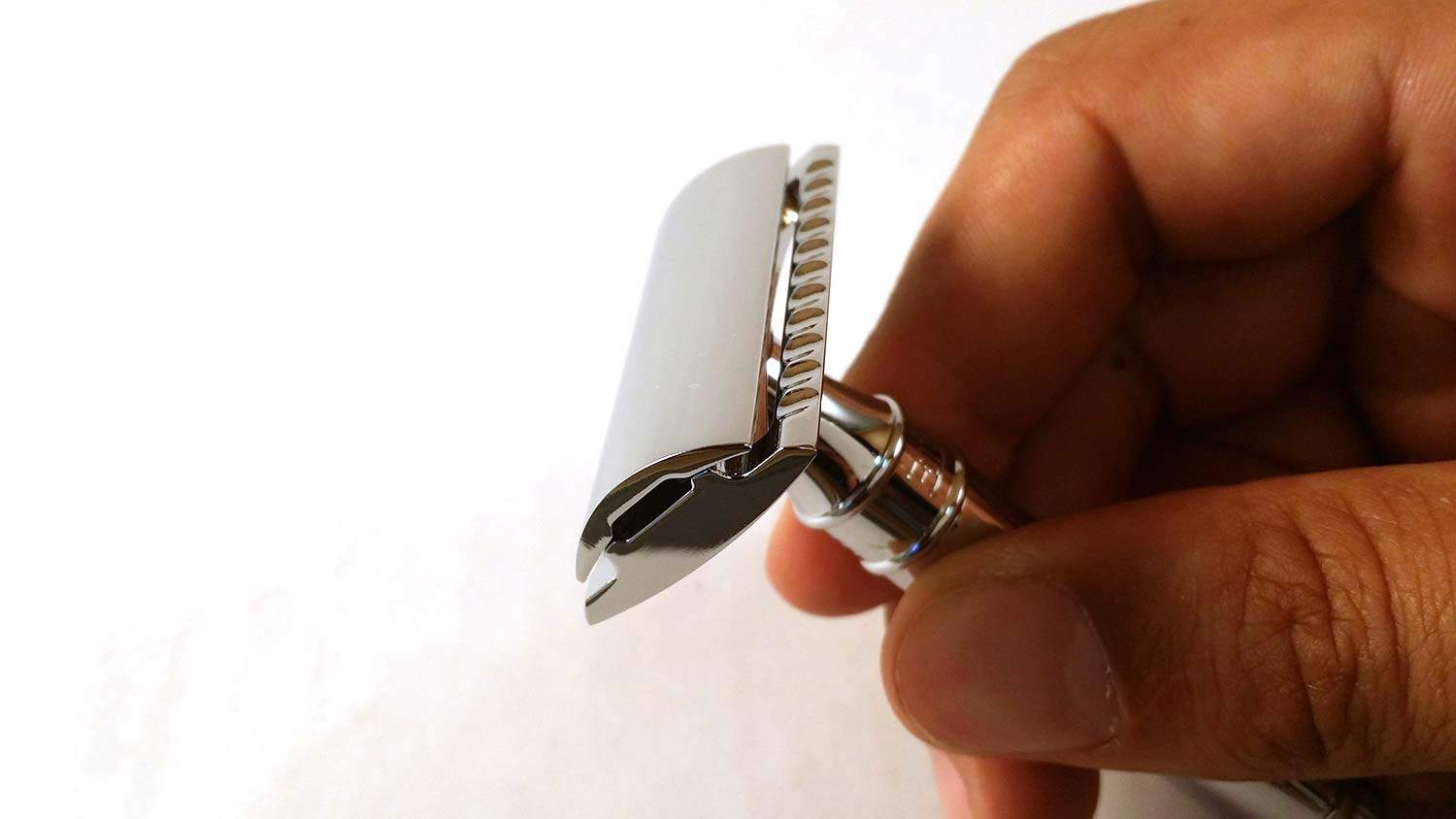 Grip
The grip is probably the biggest downfall of the safety razor.
Unlike the DE90lbl, the Edwin Jagger double edge safety razor does not have any sort of vertical or horizontal grooves along the handle area.
I have to admit that it does make you look extremely fancy while using it.
It is easier to clean, but I feel like the sacrificed grip is not completely worth it.
It is not completely without grip though because the balance points out on the top of the handle and is where the protruding circles are that provide you something to hold onto while you are shaving with the Edwin Jagger de89bl.
The bottom of the handle also has a knob with vertical grooves that let you know where the end of the handle is, as well as provides an extra grip.
Length
The length is exactly the same as the DE87 having 3.75 inches.
I think this is the perfect length for any safety razor no matter how large or small your hands are.
I have heard very few complaints about the length of the Edwin Jagger safety razor from multiple people.
Aggressiveness
The reason why this Edwin Jagger de89bl safety razor is so popular with beginning wet shavers is because of how mild and easy it is on your skin.
This is even the case for first-timers who have never used a safety razor.
Out of my aggressiveness scale of 10, I would rate this safety razor about a 4/10 which is the exact same as the other two Edwin Jagger safety razors that I have reviewed on PrimandPrep.
This is a really good safety razor to get started with.
If you have an extremely thick beard you might want to get sharper blades to go along with this razor.
And if you have sensitive skin you should have no problem with this razor because it is quite mild and smooth on the skin.
Blade Replacement
Just like all of the other three-piece safety razors that I have reviewed on PrimandPrep, you should have no trouble getting new blades in while still minimizing the risk of getting cut.
Obviously, it is not as easy as a two-piece or twist to open a safety razor but I will sacrifice blade replacement use for long-term durability.
Three-piece safety razors will last you, as well as your great-grandchildren multiple lifetimes.
The craftsmanship and quality control of the Edwin Jagger razor is really good.
I have never noticed blades getting loose or out of alignment while I have owned their de89 safety razors. Be sure to check out our article on the best safety razor blades.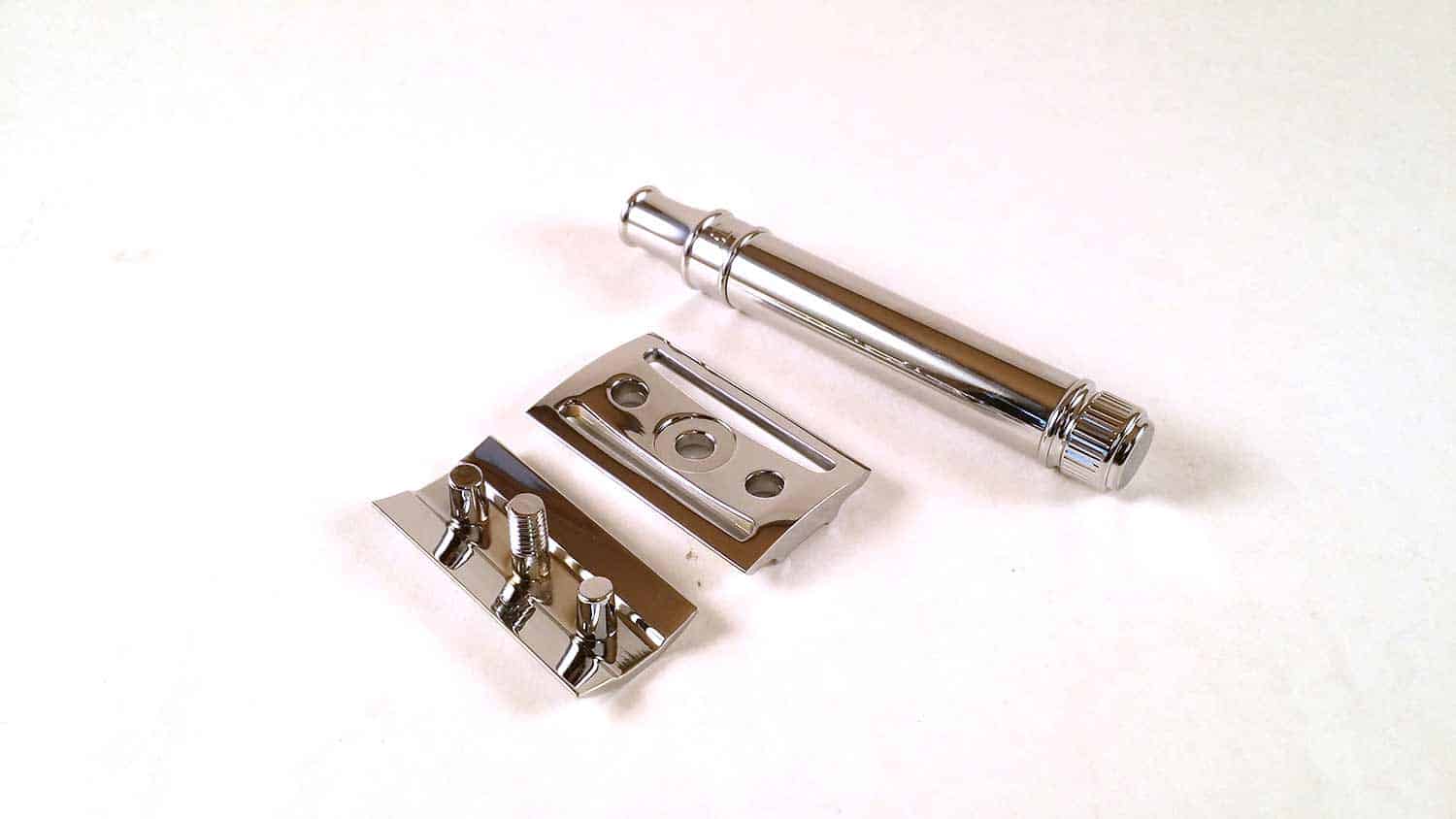 Conclusion – Edwin Jagger de89bl Razor Review
Overall I think this is a fantastic safety razor that is in the top 10% of razors that are on the market today.
That being said, I still do not think it is as good as the very similar DE89lbl.
The biggest reason is that it does not have as good of a grip.
I still highly recommend Edwin Jagger and all of their products.
If you are just getting started out with wet shaving this could be the razor to start with especially, if you have sensitive skin and need something a bit milder.
I hope you enjoyed my Edwin Jagger DE89bl review.
Check the current price here on Amazon
Don't just take our word for it, check out the thousands of glowing user reviews here.
Leave a comment down below if you have any other questions and please like this on social media using one of the buttons on the site if it was helpful.
Be sure to check out the difference between safety and straight razors in this informative infographic.
Thanks!
Frequently Asked Questions About Edwin Jagger de89bl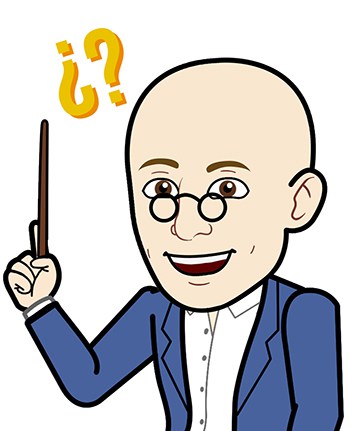 1. Is Edwin Jagger de89bl a Good Razor?
Edwin Jagger is considered an all-around excellent razor for shaving.
It has many distinguish properties like it gives a comfortable long-lasting shave and also high-quality materials are used in its manufacturing.
2. Are Edwin Jagger Razors Good For Beginners?
Edwin Jagger razors have some models that are specially made for beginners Edwin Jagger de89bl is very good for first-time wet shavers.
They are mild enough and their aggressiveness provides you with more close and smooth shave.
3. Are all Edwin Jagger Razors Head Styles The Same?
Yes!
Overall all 22 types of Edwin Jagger razors have the same style of heads like a base plate with an upper cap.
However, their handles are made of different lengths and weights.
4. How Can I Do Wet Shaving With The Help of Edwin Jagger de89bl Razor?
Here are a few steps you can follow for ideal wet shaving. They are;
Take shower with warm water to open your skin pores
Prepare your razor and apply shaving soap or cream
Shave in the direction of hair grain
Always remember that press your razor with skin smoothly not harshly
After done your shaving wash your face and apply after-shaver if necessary
If you found this article helpful please be so kind as to share it on Facebook or other social media per the buttons below.
We really would appreciate it as we have worked so hard on this post for you.
I have a feeling some of your friends and family will find it helpful as well.
Also, be sure to join the Prim&Prep community!
Not only will you have a chance to WIN your choice of a quality safety razor or beard oil but we will provide you with all kinds of helpful and enlightening male grooming tips and advice directly to your inbox so you don't have to waste your time fiddling on the web to find the right information to look and feel your best.
There is nothing to lose and so much to gain.
SIMPLY SUBSCRIBE BELOW!