Pros
Exquisite fit and finish
Really good grip
Very well balanced with good weight
Very hard to cut yourself
Cons
It's very expensive
Not suited for men that require aggressive razors
Feather All Stainless Steel Safety Razor Review!
Hey guys and welcome to another Prim and Prep
safety razor
review.
This time, our focus is on the feather safety razor review.
But first, what is a safety razor?
And how is shaving with a safety razor different from just a razor shave?
Well, there are a lot of razor brands around today that specialize in manufacturing some of the very best razors for shaving the head and they come in different shapes and sharpness.
Also, there are a lot of safety razor reviews.
Unlike straight razors, safety razors come with various degrees of aggressiveness. You can know more about the difference between these two types of razors in this infographic.
But today, we are going to be talking about the three-piece Feather AS-D2 safety razor review. This very well could be the most elegant safety razor I have ever held.
Incredible craftsmanship is nothing new for this Japanese manufacturer that also designs one of the world's sharpest razor blades.
My Feather safety razor came wrapped in an origami-style box. Inside was a red box that contained the razor, a manual, and five hi stainless feather blades.
The razor and the pack of blades fit nice and snug inside the foam interior. This box would be perfect for traveling with.
The fit and finish are absolutely exquisite on this safety razor and are just one of the many reasons I have ranked this razor as one of the top safety razors out there.
If you have never owned a safety razor kit before now, then you should first learn how to shave with a safety razor before moving to the Feather safety razor.
Knowing how to use a safety razor is important prior to purchase your first Feather safety razor blade.
Let's jump into the details of this safety razor so you can find out if this safety razor is right for you.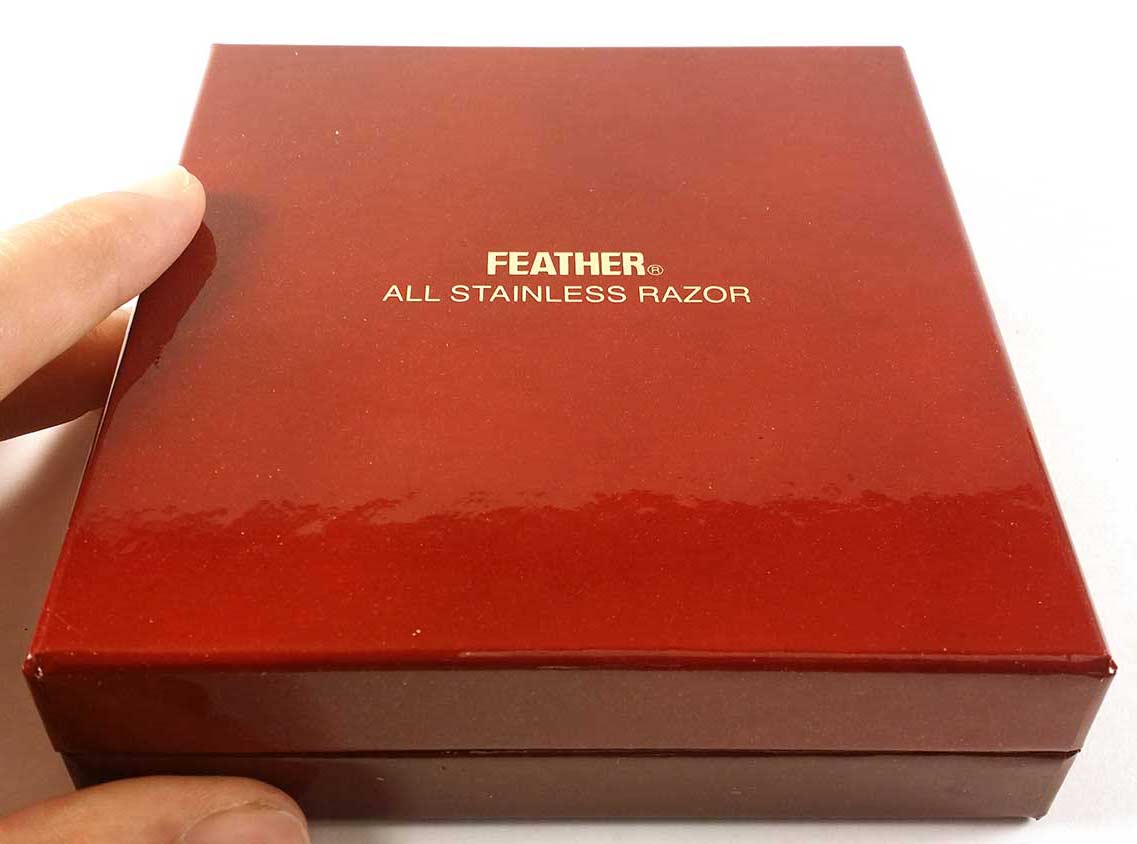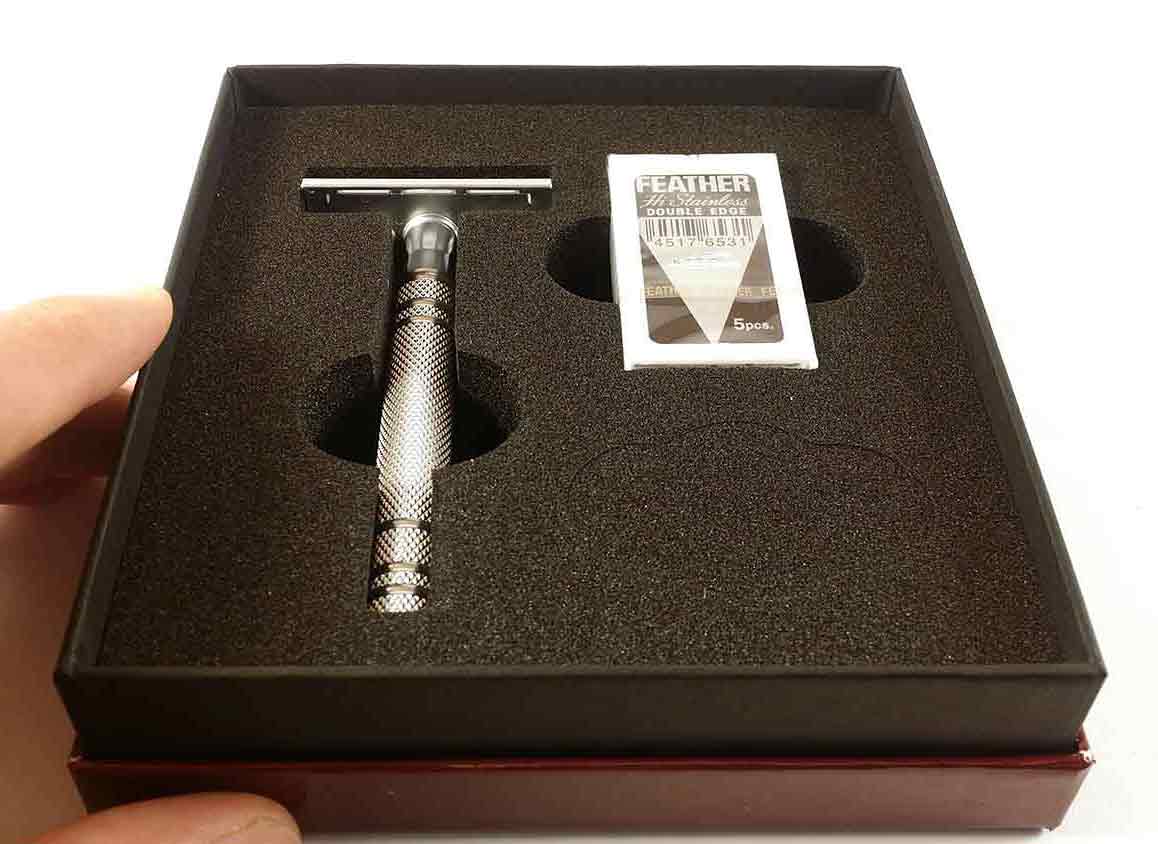 Weight and balance – Feather Safety Razor Review
The Feather AS-D2 weighs in at 3.25 ounces on my scale. It is by no means a lightweight razor. Overall I think this is a good weight for a safety razor.
You want to have the weight of the razor doing the majority of the work while shaving. The balance point is approximately 3/4 of an inch below the headpiece.
This is absolutely ideal for maneuvering the safety razor as well as changing hand positions while shaving. It was an absolute pleasure to work with you.
I felt like a ninja that was wielding a Hattori Hanzo sword for the first time.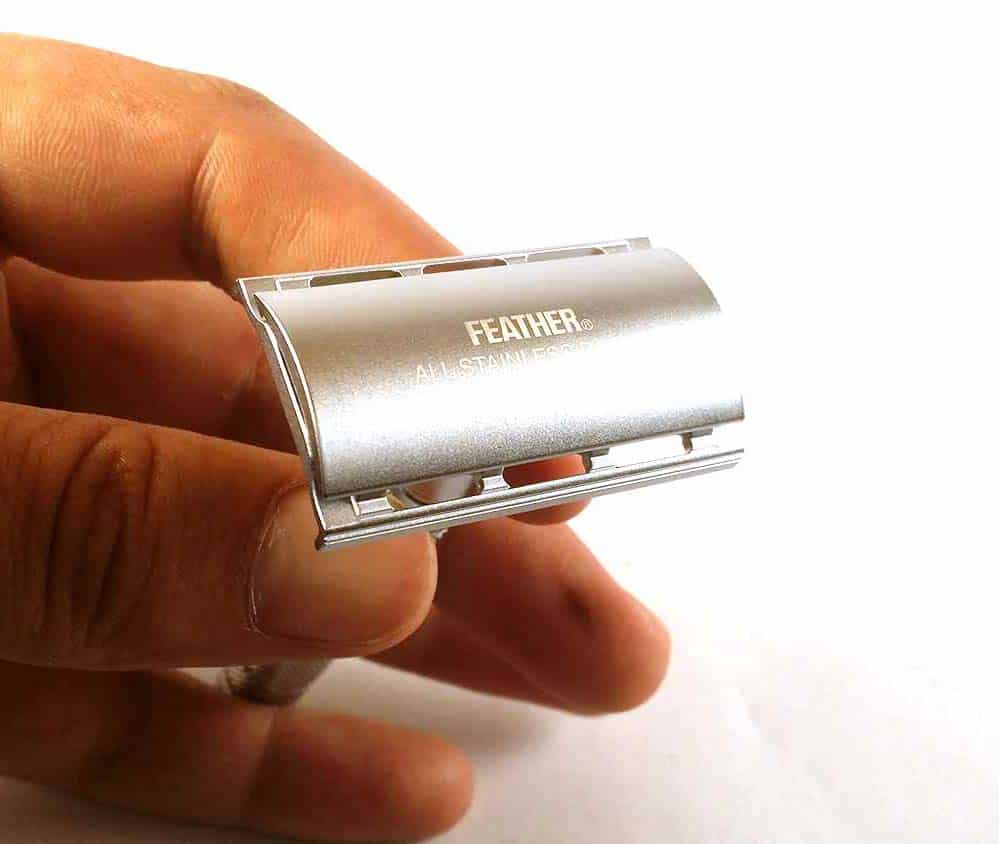 Grip
The grip on the Feather AS-D2 is made up of cross-sectional knurling.
At first glance, it looks like the gritty metal texture that is found on multiple Merkur safety razors such as the 34c.
But when you get extremely close to checking out the detail you'll notice that the mini cross-sectional grooves make up tiny little diamonds.
These diamonds have amazing details when examined up close. This pattern results in an amazing grip for the Feather AS-D2.
The handle also contains three horizontal grooves that are located towards the top and bottom of the handle.
The top three grooves add additional grip at the balance point and are helpful for finding that perfect hand positioning without needing to see.
Length
The Feather AS-D2 safety razor is 3.75 inches long.
If you have read any of my other safety razor reviews you will know that I prefer longer handles on my safety razors because of my larger hands.
The handle on the feather AS-D2 safety razor review is almost the perfect length for Me. I also believe it is the perfect length for people with smaller or average-sized hands.
Sometimes longer handles can get in the way of maneuvering the safety razor for people that have small hands. 3.75 inches is a perfect middle ground.
It allows me to use any hand positioning that I would like to use with perfect comfort.
Head Piece and Aggressiveness
The headpiece on the Feather AS-D2 is a piece of art. It almost looks futuristic in some regards because of the weight of the safety bar design.
If you take apart the headpiece you will notice that the corners of the top piece are designed to keep the blade perfectly aligned with the head.
This is a problem that can be observed in cheaper safety razors.
Overall this is a very mild safety razor due to the fact that there is a very small gap between the razor in the safety bar.
Feather designed it this way so that you can use the sharpest blades (their Feather hi stainless blades) with maximal comfort and minimal risk of cutting yourself.
I would rate this safety razor at 3/10 on my aggressiveness scale.
Unlike most safety razors, the Feather AS-D2 is designed to be used at a 45° cutting angle compared to the normal 30° cutting angle used for most safety razors.
This aggressive cutting angle is another reason they made the blade so small.
Click here if aggressiveness is a vague concept to you because I have a whole article explaining it.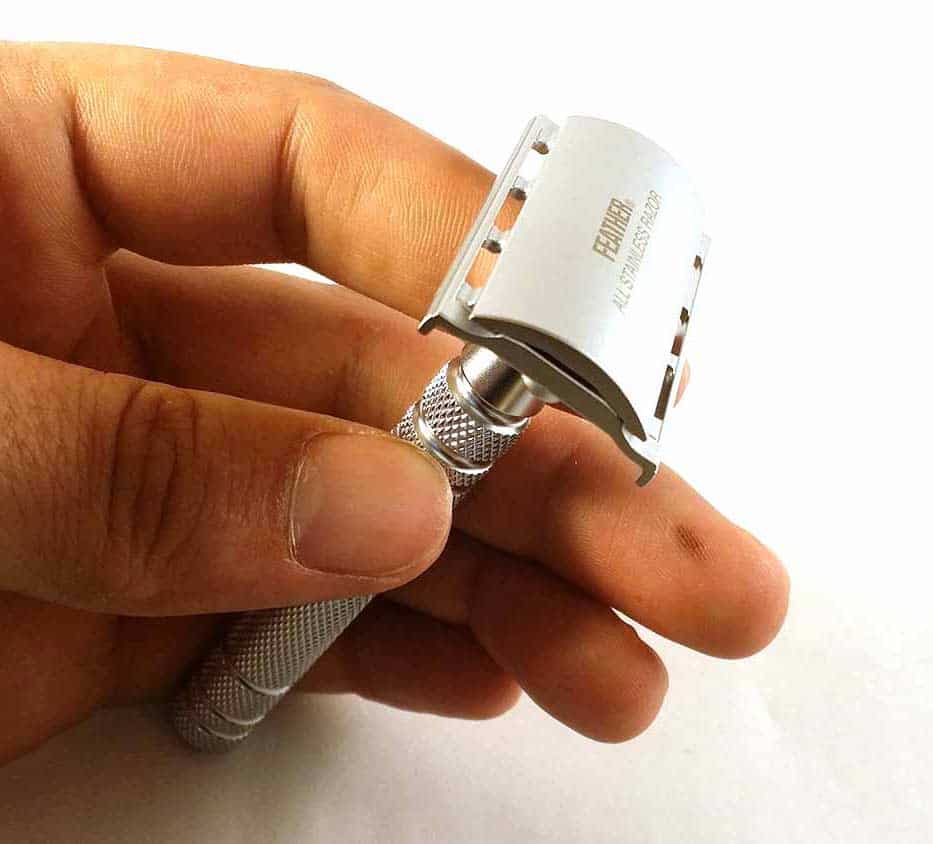 Blade replacement
Blade replacement is the same as any other three-piece safety razor.
The craftsmanship is amazing and you should have no problem getting blades in and out as long as you take proper care of your safety razor and clean it from time to time.
Well, one may ask "how are razor blades made?". Simply put, they are made in great style and precision, and in my opinion, Feather razors are the sharpest double edge razor blades of them all.
Whether your shaving blade is a single blade razor blade or double edge razor blade, Japanese razor blades are a real definition of what are razor blades made of.
Check out my article on all the types of safety razors available. Be sure to also check out our article on the best safety razor blades on the market today!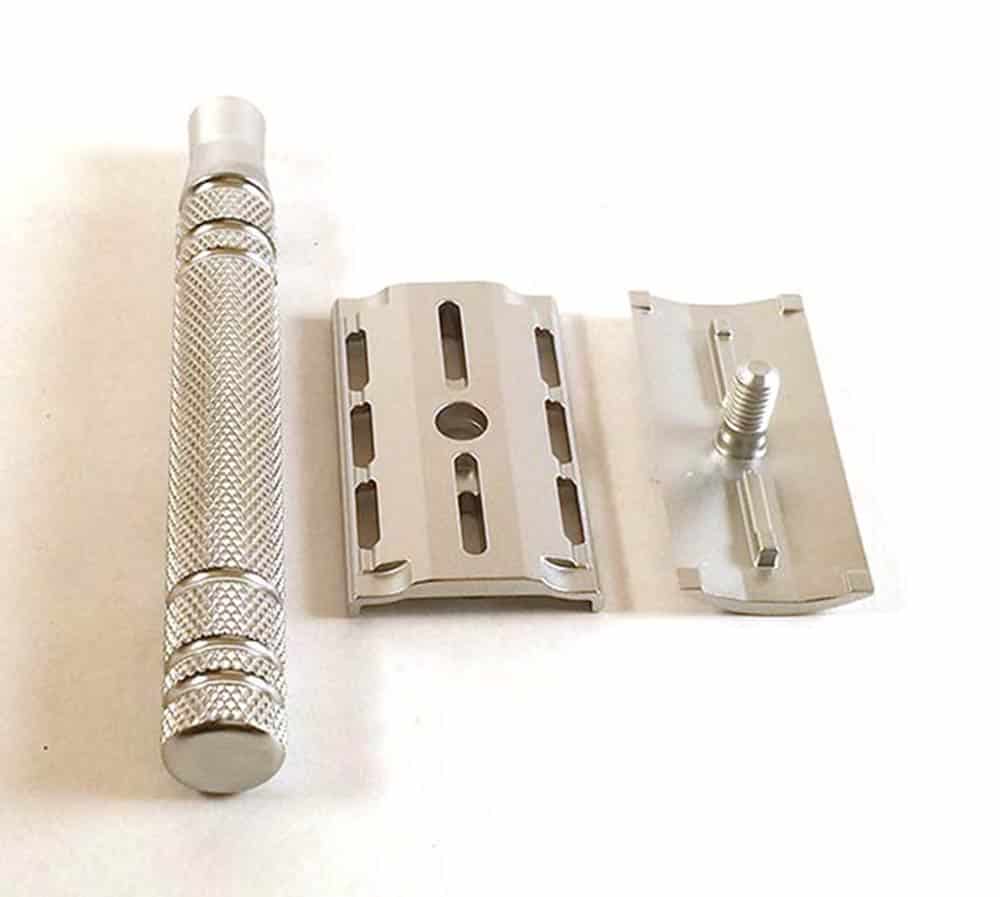 Feather Safety Razor Review
Here are a few benefits of a safety razor review.
Please have a look.
Plastic, stainless steel, and chrome-plated brass combine to make the Feather "Popular."
his has the advantage of lowering expenses and allowing Feather to sell it for such a low price.
However, it has the disadvantage of being much lighter and less durable.
And just because something is "cheap" doesn't imply it's a bad safety razor.
It's a surprisingly nice safety razor that provides a better shave than a lot of more expensive razors.
The Feather safety razors are both long and light.
It's 4.5 inches long, yet it's one of the lightest safety razors on the market, weighing only 1.2 ounces.
Conclusion
This safety razor is a perfect example of "you get what you pay for!". The shave it produces is amazing.
You cannot take anything away from the feather blade double edge razors.
It is mild but it cuts through hairs with ease and I can go over sensitive spots without worrying about razor burn.
If you will be using these Feather double edge razor blades for the very first time or you are only just planning to purchase one now, you will definitely find a lot of interesting double edge razor blades reviews but the Feather razor blades are almost always top of the list.
This is by far the nicest safety razor that I own. Feather was extremely calculated and ended up designing the perfect safety razor in my eyes.
Everything from the weight, balance, grip, length, aggressiveness, and craftsmanship is on point.
This safety razor should belong in the collection of any wet shaving enthusiast. That being said it may not be the right safety razor for you.
If you are someone with a very thick beard you may require something that is more aggressive.
And although I do recommend beginners start out with a mild safety razor (like this one), it is hard to suggest such an expensive item for someone that has never used a safety razor before.
You do not want to spend $160 and find out that wet shaving is not for you.
But if you do not fall into either of those two categories and you are in the mood for treating yourself to one of the most impressive safety razors ever made, don't hold back!
Getting feather single edge razor blades or any other one blade razor all comes down to personal preference.
I personally prefer these feather double-edge razors for my shaving needs.
If you are wondering about other great safety razors come to check out my article on my top ones as well as check out my articles on the best shaving soap and best shaving cream for men.
I hope you enjoyed my safety razor review! Let's spark up a conversation down below about this masterpiece.
Hey! Don't Leave Yet!
If you found this article Feather safety razor helpful please be so kind as to share it on Facebook or other social media per the buttons below.
We really would appreciate it as we have worked so hard on this post for you. I have a feeling some of your friends and family will find it helpful as well.
Also, be sure to join the Prim&Prep community!
Not only will you have a chance to WIN your choice of a quality safety razor or beard oil but we will provide you with all kinds of helpful and enlightening male grooming tips and advice directly to your inbox so you don't have to waste your time fiddling on the web to find the right information to look and feel your best.
There is nothing to lose and so much to gain.
SIMPLY SUBSCRIBE BELOW!
Frequently Asked Questions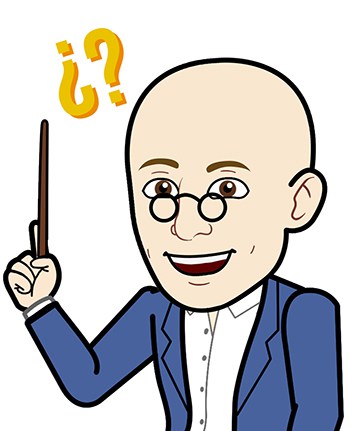 1. How good are Merkur razors?
Merkur blades are made of high-quality materials and have an excellent design, making them extremely durable. They appear to last slightly longer than the average de blade.
2. Is Merkur a reputable brand?
Overall, the best safety razor. Merkur, a German razor company, was mentioned more than any other brand, praised for its long history, low price point, and reputation for quality manufacturing.
3. How long will a Merkur blade last?
Lasts 3-7 shaves.
Merkur is a well-known brand. They are appealing because they can provide a very close shave without being as aggressive as other brands. They are rust-resistant due to their platinum coating, and one blade can typically last between 3-7 shaves.
4. Where are Merkur razors manufactured?
MERKUR safety razors are made in Germany and provide complete corrosion protection as well as exceptional durability due to the zinc die casting process.