In my feather razor blades review I will talk about why these ninja blades are the talk of the town in the wet shaving community. If you go to a random classic shaving forum or blog you will hear the name feather thrown around quite often. The reason for this is that these razor blades are hands-down the sharpest you will find anywhere in the world and that is one of the reason they are #1 on the list of best safety razor blades. Feather's All Stainless safety razor also made the list of the top safety razors as well! Be sure to check out the complete list as well as the detailed review of the Feather All Stainless here. I made a mistake when I first started out shaving to give these blades a try. They came in a sample pack I purchased from Amazon and since I had read so much about them I had to give them a shot. The only problem was I had only been shaving with this safety razor for about a week. My form was awful and as a result I ended up with dozens of cuts! Let's get into the details of these blades so you can see if they are right for you!
Sharpness of the blade:
If you read my introduction paragraph you should already know what I am about to say. Feather razor blades are the sharpest I have ever heard of or come across in person. I rate them at a 10 out of 10 on the sharpness scale. Every other blade that I review on this website is only relative to how sharp feather razor blades are. They are the "10". No matter how tough your hair is I guarantee that these razor blades will cut through them like a hot knife going through butter. Just be careful because if you do not have perfect form these things will not forgive you for it!
Longevity of the blade:
On top of being extremely sharp blades these feathers also lasts a surprisingly long time. I rate them at a 9 out of 10 on the longevity scale. These blades will last me close to 10 shaves! Now that I am a more experienced shaver with a safety razor I love to use these blades much more frequently. I made a mistake of trying these blades too soon before my form was good. That was a huge mistake. I'm sure if you have much thicker hair you will get fewer shaves than I do out of one blade. Even then, the fact of the matter is that you will get the smoothest shave with feather blades!
Price:
Even though these blades are the best on the market they are still very affordable! You can buy a 10 pack of Hi-Stainless Double Edge Feather blades on Amazon for only around $4 equating to about $0.40/blade. You can even buy them for less ($0.30/blade) if you buy a 100 pack. This is less expensive than the Merkur blades which cost about $9 for a 10 pack or $0.90/blade, but is not the cheapest of the high quality blades as the Derby Extra Double Edge razor blade cost only about $0.10/blade if you buy a 100 pack. But of course, the price pales in comparison to any of the astronomical prices charged for the traditional 3 blade cartridge razors.
Conclusion:
The quality control that is used when crafting these amazing blades is second to none! I swear that there are probably ninjas that make these blades over in Japan. And I'm not talking normal ninjas, I'm talking about ninjas that have spent 50 years sharpening the finest swords in the world. Just be careful when using these things as you might cut yourself more times than actual hairs! These things are only for advanced shavers. For beginner shavers I would recommend trying Derby extra razor blades. On Amazon feather razor blades scored an average of 4.7 out of 5 from close to 150 customer reviews. Even though these blades are so well-known and of such high-quality they are fairly inexpensive. For 100 of these blades you will pay close to $30. This is extremely cheap compared to modern 3 blade cartridges! And I bet the blades that are used in modern cartridges are nowhere near as close to the blades that are crafted by ninjas! I suggest you read other reviews from hundreds of different users of feather blades here! I hope you liked my feather razor blades review! Speak your mind in the comment section if you have any input on the topic! As you know, that prestine shave takes more than just a quality safety razor and blade, it requires good technique as well as a first-rate shaving soap or terrific shaving cream and a top-tier shaving brush among other things.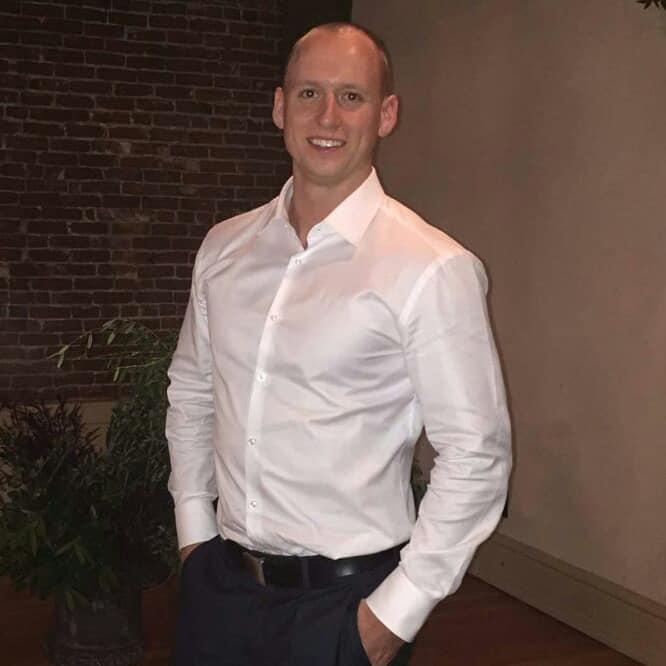 Ben Rose is the founder and senior editor at Prim&Prep, the definitive guide to male grooming. He is a wet shaving expert and body grooming aficionado. His work has been featured on many other prominent publications including Good Men Project, Addicted to Success, Steven Aitchison, and Sharpologist.