Safety razor aggressiveness - Mild vs aggressive
If you have been a member of my website for any period of time you have probably heard the term safety razor aggressiveness.
It is one of the few criteria I used to fully analyze and review all the safety razors on my site including this article on the best safety razors.
In this article, I will be talking about the different levels of safety razor aggressiveness and how it should affect which safety razor you purchase.
Let's jump right into it to find what it is all about.
What Makes Safety Razor Aggressive
There are three primary factors that dictate how aggressive a safety razor is.
The first factor when determining the safety razor aggressiveness is the angle at which the blades sit in the head of the safety razor.
This is also the safety razor shaving angle or the angle at which the blade glides across your skin while you're shaving.
Most safety razor cuts can be attributed to the razor blade angle at which the razor is applied to the skin (especially for those new to the shaving world).
The second factor to determine the safety razor aggressiveness is how big the blade gap is.
The blade gap is the distance from the safety bar to the edge of your double-edged blade.
The last factor is how much of the double-edged safety blade is being exposed.
For example, open combed safety razors are in general more safety razor aggressive because they reveal much more of the blade.
In the image below you will see the difference between the least aggressive and the most aggressive settings on a Merkur Futur adjustable safety razor.
This adjustable razor mostly changes the space of the blade gap as you can see.
In case you are interested, check the current price of the Merkur Futur here on Amazon
See the consensus of hundreds of other user reviews here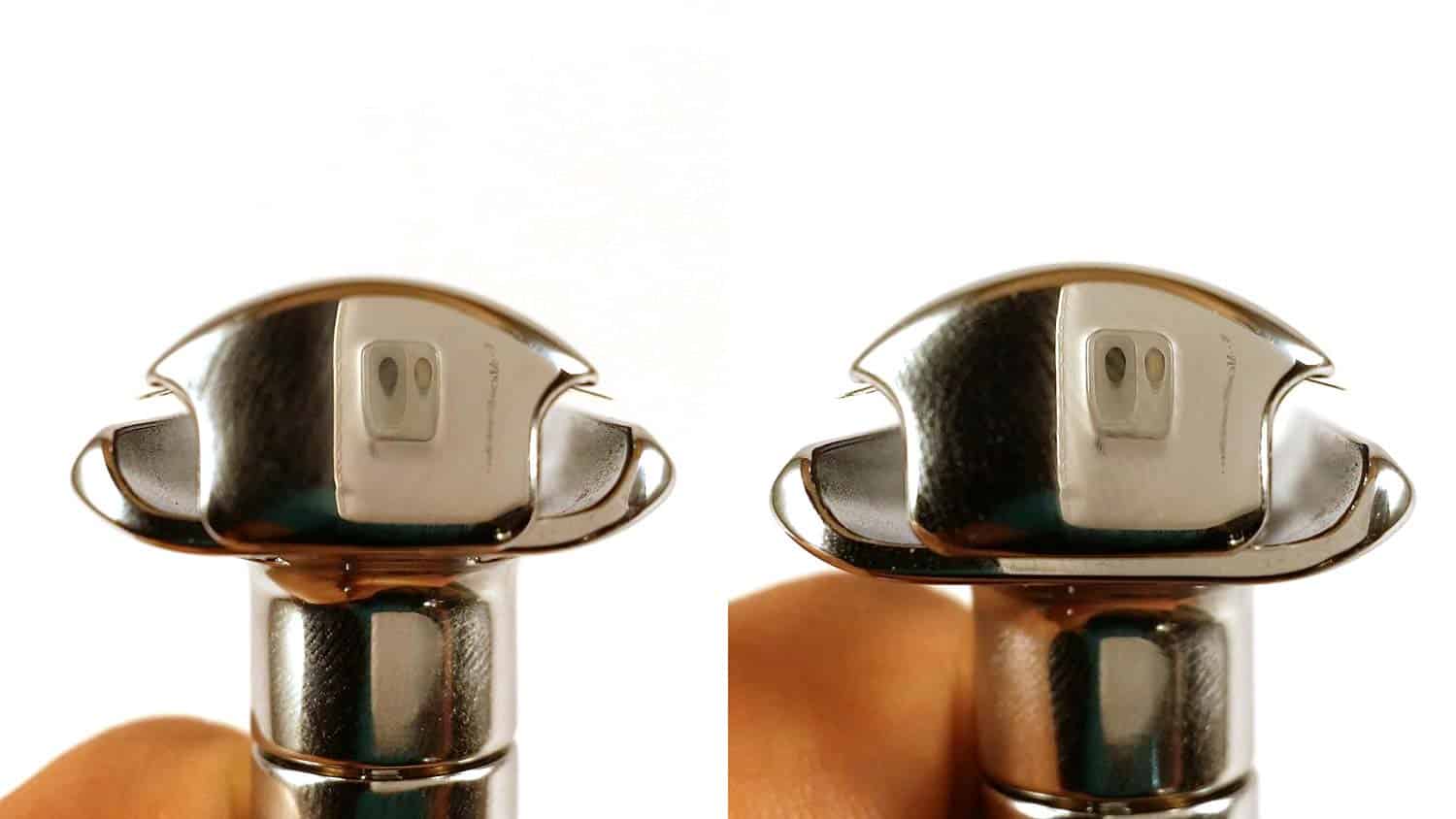 Let's Talk About Mild Safety Razors!
I suggest to most readers of Prim and Prep to start out with a mild safety razor if they have very sensitive skin or very thin facial hair.
This is the least aggressive safety razor category and obviously the best de razor blade for sensitive skin.
It is much harder to cut yourself with a mild safety razor.
Mild safety razors are excellent for individuals that are prone to razor burn.
It limits the amount of pressure that is applied to the double edge safety blade.
The biggest problem with mild safety razors is that it has a very small blade gap.
This can be very annoying for individuals that have really thick hair.
If you do have thick hair that tends to clog the blade, you will need to clean out the gap throughout your shave in order to get clean strokes.
You will notice that it takes multiple strokes and overall a lot longer to shave because you will constantly have to wash out the blade.
While talking about mild safety razors on this website I typically mean safety razors that have a safety razor aggressiveness rating between one and three (sometimes four).
Let's Talk About Medium Razors
Medium aggressive razors are a popular option for a lot of people.
Some people want the balance between having an extremely close shave but not so aggressive that it is easy to cut yourself.
I recommend getting a medium aggressive razor if you're just starting out so that you can decide if you want to increase or decrease aggressiveness depending on your needs.
A couple of great examples of mild safety razors are the Edwin Jagger de89lbl or the Merkur 34c.
When talking about medium aggressive razors on this website I typically mean razors that have a rating between four and seven.
This is mid-table when it comes to the safety razor aggressiveness chart best for guys who already know how to use a DE razor (definitely not recommended for those with very sensitive skin).
Out of the three factors that affect safety razor aggressiveness, the most common factor that makes it more aggressive is the blade gap between the razor and the safety bar.
This is the most aggressive safety razor category of all and definitely the best razor for thick beards.
Aggressive safety razors will cut your stubble very quickly with very few strokes compared to a mild safety razor.
But because a lot more pressure is being applied to the blade edge, it is a lot easier to get razor bumps, razor burn, and cut yourself while shaving.
This type of safety razor is typically not recommended for individuals with sensitive skin.
It is common for individuals to have sensitive skin on their necks but not on their faces.
You can actually use two different safety razors if you want to get an extremely close shave by using an aggressive safety razor on your face and then using a mild safety razor on your neck.
An example of an aggressive safety razor is the Merkur slant bar.
This safety razor has an aggressive blade angle as well as an "open comb".
Open comb means that there are rather large grooves along the safety bar and top of the safety razor.
This reduces the force that is placed on the safety bar and results in more contact between the skin and blade.
I would recommend that any beginner in wet shaving start out with a medium aggressive safety razor to see whether they should move up or down on the aggressive scale.
Most likely the mild safety razor will do a great job for you.
Keep in mind that the safety razor aggressiveness is only half of the equation for a perfect shave.
The benefits of a safety razor cannot be overemphasized, but be sure to know the right safety razor techniques to apply when you decide to use one on your skin.
The other half is choosing the right double-edged blade for your razor.
I constantly get asked whether someone should move up in safety razor aggressiveness or just get a sharper blade.
Both of these factors will reduce the number of strokes it takes to get a clean shave.
I usually respond by saying stick with a medium aggressive razor and then keep trying multiple different blades until you find the one that works for you.
It is also a possibility that it is your shaving technique that needs improvement.
Over time you will get a lot better at holding the safety razor and working with the correct angle and pressure and enjoy the safety razor advantages.
I hope this article helps you understand what safety razor aggressiveness is all about.
Check out this infographic on the difference between straight razors vs. safety razors and our comprehensive list of the best straight razors.
Let me know if you have any other suggestions for this article in the comment section down below!
Frequently Asked Questions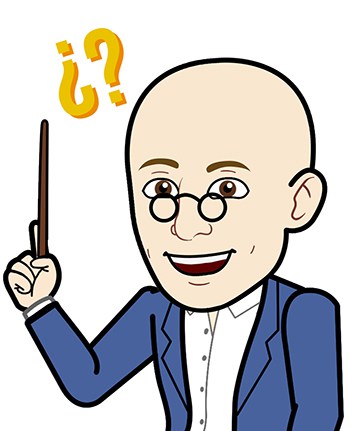 1. What are the Most Aggressive Safety Razors?
The Merkur 37C Slant Bar is a serious piece of equipment meant for the more experienced DE shaver looking for a razor-sharp shave.
The Merkur 39C Slant Bar, which is the long-handled variant of the Merkur 37C, is another aggressive razor.
2. What Determines the Aggressiveness of the Safety Razor?
Safety razor aggressiveness and performance are influenced by a number of factors.
The manner a safety razor shaves are affected by the size of the blade gap, the quantity of blade exposed, and the cutting angle specified by the safety razor's design.
3. Can a Safety Razor Still Cut You?
Safety Razors shave near the skin's surface, causing less irritation and a smoother shave.
While cutting oneself is extremely unusual, if you do happen to nick yourself, don't panic.
If you found this article helpful please be so kind as to share it on Facebook or other social media per the buttons below.
We really would appreciate it as we have worked so hard on this post for you.
I have a feeling some of your friends and family will find it helpful as well.
Also, be sure to join the Prim&Prep community!
Not only will you have a chance to WIN your choice of a quality safety razor or beard oil but we will provide you with all kinds of helpful and enlightening male grooming tips and advice directly to your inbox so you don't have to waste your time fiddling on the web to find the right information to look and feel your best.
There is nothing to lose and so much to gain.
SIMPLY SUBSCRIBE BELOW!