Get up-to-date information on our popular synthetic shaving brush review, a product of Omega.
Omega is actually one of the companies I recommend in my article on the best shaving brushes which also provides a great breakdown of all the different types of hair shaving brushes use.
I have used a few synthetic brushes in the past and have had good things to say about them in general.
In this Omega S Synthetic shaving brush review, we'll see why the Omega S shave brush makes the list of good shaving brushes.
Let's go over the pros and cons of the Omega S synthetic shaving brush so that you can see if it is the right brush for you.
Omega S Brush Review! - Come check out this synthetic
Build Quality and Longevity – Synthetic Shaving Brush Review
The build quality on the Omega seems pretty good for how much I paid for it.
From my experience, I have had very few bristles come out from shaving with it.
It loses much fewer hairs than using a badger or boar brush.
That is one of the best signs that a brush is built well.
This brush will last a really long time because it is made of synthetic fibers.
Animal products tend to deteriorate over time from being exposed to water and soap over and over again.
Handle – Synthetic Shaving Brush Review
The version of the Omega S synthetic shaving brush that I purchased has half see-through plastic and half black plastic on the handle.
The handle is much lighter than I am used to with my badger brushes.
I like to have some sort of weight in the handle.
The brush has a decent grip by having an indentation towards the bottom of the handle.
I am not impressed by the overall look of the Omega S synthetic shaving brush handle but it is what I expected from a $10 brush.
Hair Density – Synthetic Shaving Brush Review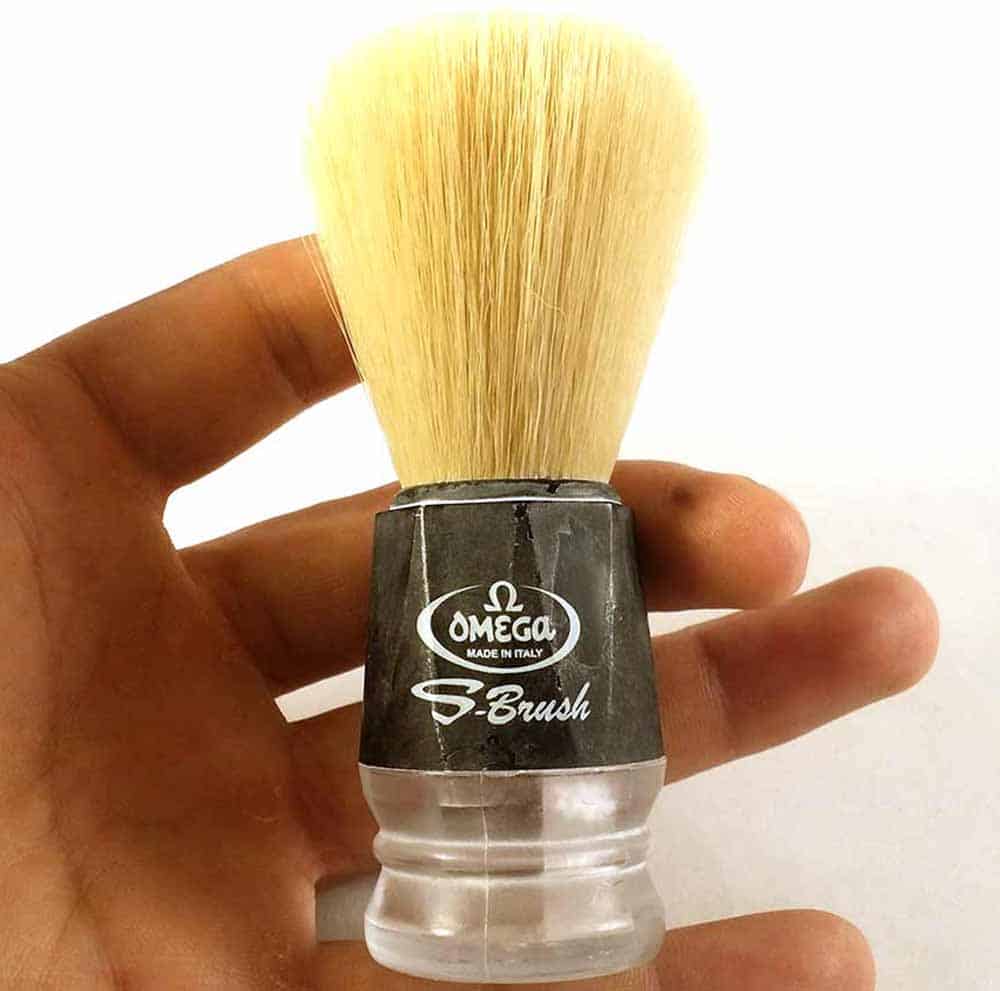 The hair density on the synthetic Omega is medium grade at best.
It has a hard time retaining water compared to my natural brushes.
This is due to a combination of hair density as well as the ability to hold water within the bristles.
Stiffness and Softness of Tips – Synthetic Shaving Brush Review
I am really impressed at how soft the tips of the hairs are.
The Omega S synthetic shaving brush is one of the softest brushes that I've used lately.
The silvertip shaving brush is an ideal wet shave brush for vegans as against the popular boar hair shaving brushes.
It feels extremely pleasant to run this brush across your face as you are applying lather.
One downfall is that the bristles are not very stiff.
This makes it a poor brush for exfoliating your skin during your shave.
Because this brush has a lack of stiffness, it kind of flops to one side as you are applying lather as well as creating it.
It has very little body or spring compared to badger brushes.
Latherability – Synthetic Shaving Brush Review
Despite the fact that this brush has a tough time retaining water, it does a good job of whipping up a thick lather quickly.
I was actually quite surprised the first time that I used the Omega S synthetic shaving brush.
You need to use a slightly different technique because the bristles are not very stiff.
Conclusion – Synthetic Shaving Brush Review
In Concluding the Synthetic Shaving Brush Review, let's get more insight into how much the Omega S Synthetic shaving brush costs.
Get it here on Amazon
Check out other unbiased user reviews from Amazon
Overall, the Omega S synthetic brush is a very good deal, especially for people who are just starting out in wet shaving.
In our Synthetic Shaving Brush Review, Omega S makes it to the top 10 synthetic shaving brushes considering it is a cheap shaving brush and the best shaving brush for the money.
At a price point that is hard to beat, running approximately $10 on Amazon, it is ideal for a travel brush because it is inexpensive, and if you lose it, it's not that big of a deal.
For people who are allergic to animal hair, are vegans, or simply do not want to deal with the smell of animal hair that comes with a brand-new badger brush, it might be a good idea to go synthetic.
The build quality of the Omega S synthetic shaving brush seems pretty good and it builds a lather quite well, especially if you're in a pinch.
It is not the best-looking product in the world and I would probably not show it off if I was trying to impress a lady friend.
It is an affordable DIY shave brush but might not be the best shave brush for you when it comes to quality or aesthetics.
But overall it's a great beginner's brush!
If you are just getting started with wet shaving and are looking for a safety razor or straight razor as well as a shaving cream or shaving soap check out my articles on the best of each.
I hope you enjoyed my review of the Omega S synthetic shaving brush.
Leave me a comment down below if you have any other questions or comments regarding this brush!
Frequently Asked Questions About Synthetic Shaving Brush Review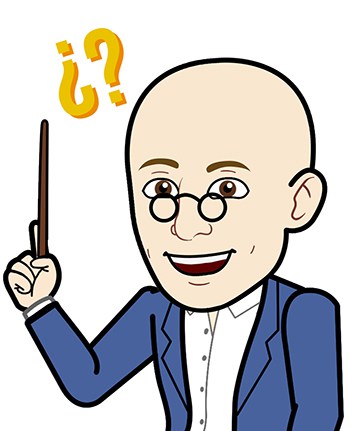 1. Are Omega S Shave Brushes Good?
The brushes are well constructed.
The bristles are firm enough to lift my stubble and feel great against my skin for a close shave.
They make a lot of lather and can hold a lot of water.
2. Are Synthetic Shaving Brushes Good?
Synthetic Shaving Brush Review
Yes, synthetic shaving brushes are good since they have soft nylon bristles that produce less skin discomfort.
However, there is a chance that some people will be irritated by natural hair.
Synthetic shaving brushes are recommended for those with sensitive skin.
3. How Long Does a Synthetic Shaving Brush Last?
With good maintenance, a shaving brush may last up to ten years.
Brushes made of natural hair, such as badger brushes, can endure up to ten years.
Synthetic bristle brushes last longer than natural bristle brushes because they dry faster and do not hold water after usage.
If you found this article helpful please be so kind as to share it on Facebook or other social media per the buttons below.
We really would appreciate it as we have worked so hard on this post for you.
I have a feeling some of your friends and family will find it helpful as well.
Also, be sure to join the Prim&Prep community!
Not only will you have a chance to WIN your choice of a quality safety razor or beard oil but we will provide you with all kinds of helpful and enlightening male grooming tips and advice directly to your inbox so you don't have to waste your time fiddling on the web to find the right information to look and feel your best.
There is nothing to lose and so much to gain.
SIMPLY SUBSCRIBE BELOW!