Pros
Built to last
Super comfortable handle
Easy to get the hang of
Cons
Slightly expensive (but well worth it)
Feather straight razor review - come check out this excellent shavette!
When it comes to razors, there are shavettes—and then there's the Feather shavette straight razor.
Although it's still technically a shavette, after reading my Feather shavette straight razor review, you'll quickly see just how remarkable of a shaving tool this Feather razor really is.
Combining the durability and shaving quality of a traditional safety razor with the convenience of replaceable blades, it's no wonder why the Feather safety razor blades are the go-to razor for so many men.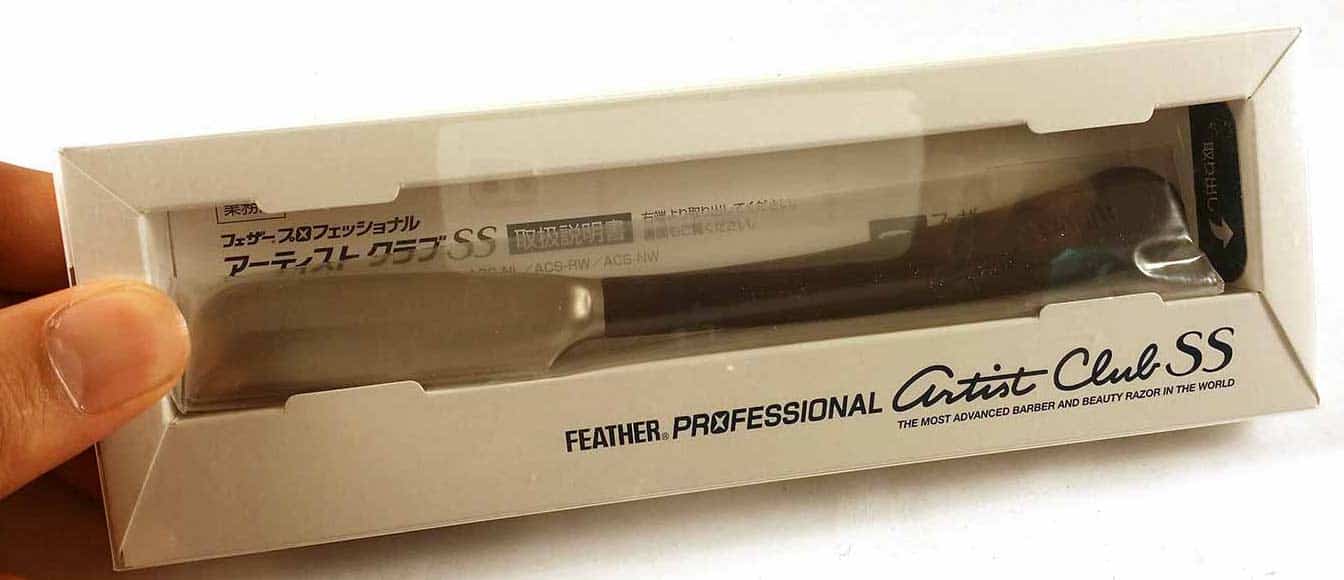 Review of the Attributes of Merkur 33c
The Attributes of the Feature Shavette Straight Razor are:
Durability
Comfort
Ease of Use
Appearance
Price
Durability
You may not know how razor blades are made, but I can definitely tell you what are razor blades made of – stainless steel.
Like many other shavettes and some straight razors, the body of the Feather shavette straight razor is made of stainless steel so there's no need to worry about rust.
The feather stainless steel razor is definitely one of the sharpest razor blades out there.
Better yet, the handle is made of a specially engineered gum resin that can withstand temperatures up to 275 degrees Fahrenheit.
Still, it's not just the quality of the materials that make these feather razor blades shine, as the construction is also far superior to any other shavette.
Simply put, with proper care, this Feather shavette straight razor seems like it could easily last you a lifetime—putting it right up there with the better quality traditional straight razors.
Of course, the fact that you don't have to worry about the blade ever going dull is just another added advantage.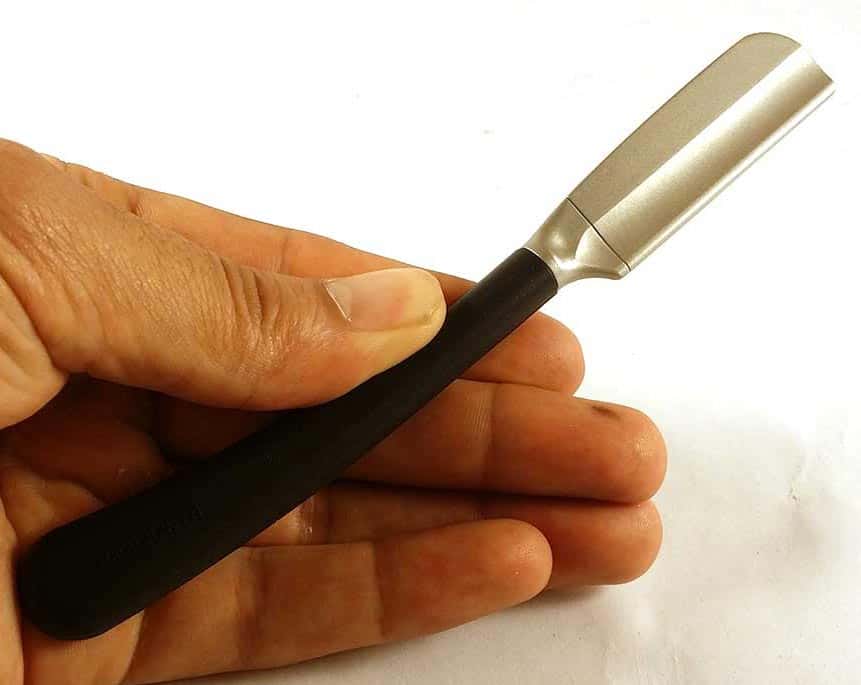 While many shavettes feel quite lightweight and somewhat cheap to hold, the Feather shavette straight razor feels nearly identical to a traditional straight razor.
The uniquely designed handle fits perfectly and comfortably in the hand, making this razor a joy to use.
As we said, the Feather shavette straight razor weighs a bit more than your average shavette, which is definitely a good thing as that added weight makes it much easier to use and control.
I find it much more forgiving than the Parker SR1 or the DOVO Shavette, as the razor seems to smoothly glide over the contours of the face.
It really is about as close to a traditional straight razor shave as you can get.
Feather blades are lightweight and are typically blades on the feather (whether it's feather single edge razor blades or feather double edge razors).
In fact, due to the fact that you can always be guaranteed a sharp blade, many men even find it superior to a straight razor.
I can't count the number of Feather shavette straight razor blades reviews I've read that mentioned how amazed they were at the quality of the shave.
These feather double edge razor blades are absolutely phenomenal and are some of the sharpest double edge razor blades I've personally come across.
The Feather shavette straight razor also ranks above other shavettes when it comes to replacing the blade.
While most others require you to take the razor apart, with this model, all you've got to do is squeeze the top of the holder and the blade will simply fall out.
Then just slip the next blade in until it locks and you're ready to go again.
Unlike other shavettes that can use half of a double edge blade, this Feather shavette straight razor can only fit a single edge blade (Feather blades are definitely the way to go, but if you feel maybe Feather is just a little too sharp for your taste check out our complete list of the best razor blades).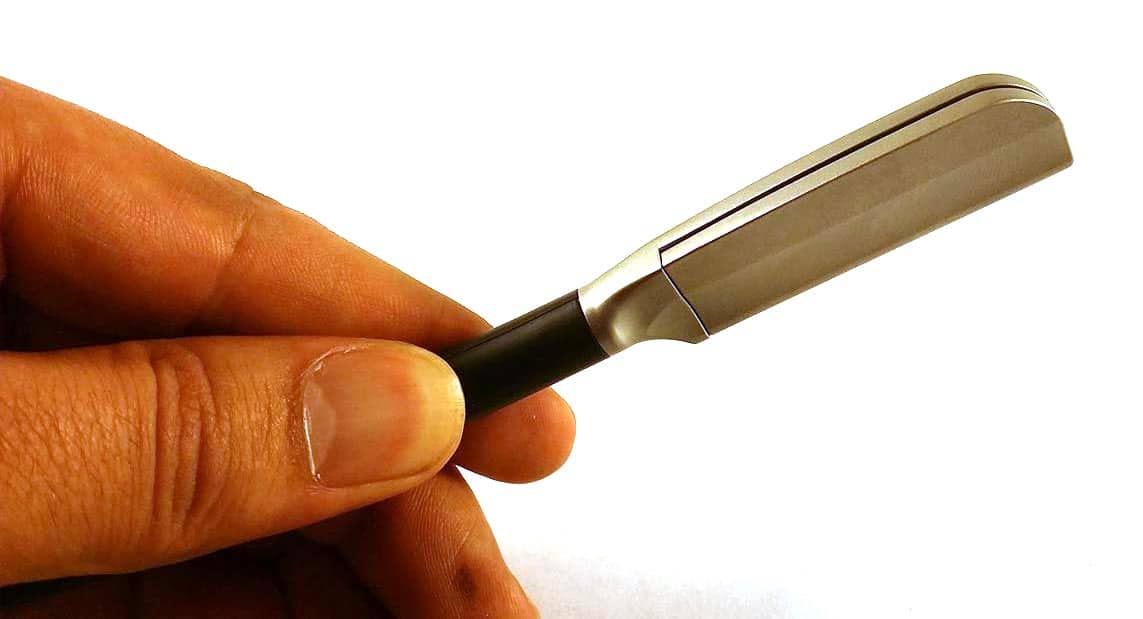 The Feather shavette straight razor doesn't just shave like a straight razor, it also looks like one.
While most shavettes have a similar design, Feather made the decision to design the Feather shavette straight razor to mimic both the feel and the appearance of a traditional straight razor.
While I and many other men still prefer the classic look of a carbon steel straight razor with a beautiful wooden handle, the Feather shavette straight razor looks more like a futuristic version of that with three different choices of color for the handle.
I'm guessing most men will definitely prefer the classic black, but for those hipsters out there, Feather also offers either lime or wine-colored handle as well.
And now for the (somewhat) bad news.
While the majority of standard shavettes sell for around $20, the Feather shavette straight razor will set you back around four times that much (although some places sell it for as much as $150).
However, even at $75-80, it is still quite a bit cheaper than any straight razor of comparable quality.
You're also getting what you pay for here, as the overall quality of this razor far outweighs its price in my opinion.
Don't just take our word for it, check out all the other glowing user reviews below.
Feather markets this razor as the "ultimate replaceable blade razor," which is a statement that I have to wholeheartedly agree with.
While there are definitely many cheaper options out there in terms of shavettes, no other product can come near to competing with the Feather shavette straight razor in terms of the overall quality of the shave it provides.
This is especially true if you use Feather blades in it, as they are by far some of the sharpest blades on the market.
In addition, no other shavette can compare in terms of overall comfort, functionality, and ease of use either, as this thing is perfectly weighted and almost feels like an extension of your hand.
Nonetheless, there are still a number of men who feel it's a bit gimmicky and are hesitant about spending that kind of money on a shavette.
For those of you out there, I must say, Feather has really revolutionized the whole shaving industry, as this baby is as much of a straight razor as it is a shavette…and it just may be superior to both.
Though this was not a razor blade comparison, when it comes to shaves and blades, the feather de blades (Japanese feather razor) are some of the sharpest de blades or Japanese razor blades.
If you are finding that possibly a safety razor may be more your style, be sure to check the best safety razors to help you find the right one for you.
You can also check this infographic (safety razor vs straight razor) to see the difference between both types of razors.
Frequently Asked Questions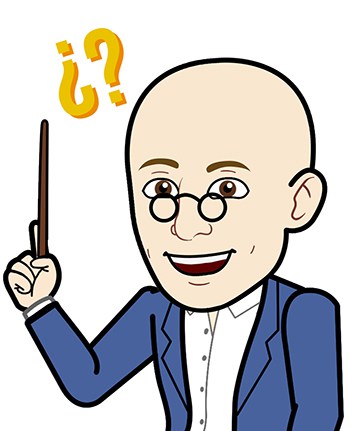 1. Which is Better Shavette or Straight Razor?
Shavettes are the appropriate partner if you're merely seeking a shaving tool to touch up a beard's cheek line.
They are significantly easier to use than straight or safety razors due to their small cutting edge and increased visibility.
2. Is a Shavette a Straight Razor?
A shavette is a razor that looks and functions similarly to a straight or cutthroat razor, with the exception that its blades may be replaced.
These razors are made by Feather, a well-known brand, so you can be confident that you're getting a high-quality product.
3. Are Feather Razors WortI it?
This razor is an incredible delight to use, especially for those searching for a close, yet gentler, irritation-free shave.
The Feather shavette straight razor isn't too gentle for strong beards; it all comes down to technique; if you get the angle right, this razor will shave even the roughest bristles.
If you found this article helpful please be so kind as to share it on Facebook or other social media per the buttons below.
We really would appreciate it as we have worked so hard on this post for you.
I have a feeling some of your friends and family will find it helpful as well.
Also, be sure to join the Prim&Prep community!
Not only will you have a chance to WIN your choice of a quality safety razor or beard oil but we will provide you with all kinds of helpful and enlightening male grooming tips and advice directly to your inbox so you don't have to waste your time fiddling on the web to find the right information to look and feel your best.
There is nothing to lose and so much to gain.
SIMPLY SUBSCRIBE BELOW!