Pros
Very Affordable
Butterfly open makes replacing the blades really easy
Nice Chrome finish
Long handle makes it versatile
Cons
Very aggressive so it is not the best for beginners
Moving parts generally reduce the life span of the razor
Parker 99r review - great budget butterfly open razor!
The Parker 99R review (safety razor) reminds me very closely of the Merkur 180, not only in how it feels but also how it shaves.
Out of all of the Parker safety razors reviews that I have done, this Parker 99R Review is by far my favorite.
It even made the list as one of the overall top safety razors.
The biggest reason that I like it is because of how heavy it is as well as how long the handle is.
I am slightly biased in this category because my hands are larger than most.
The Parker 99R seems better crafted than its 22R and 90R counterparts.
This is especially true in Parker's newer 2010 model.
It has a brass frame and is nickel-plated so that it can withstand anything that you throw at it.
Let's get into the details of this Parker 99R review!
Also, if you are curious, here is the current price of the Parker 99R on Amazon.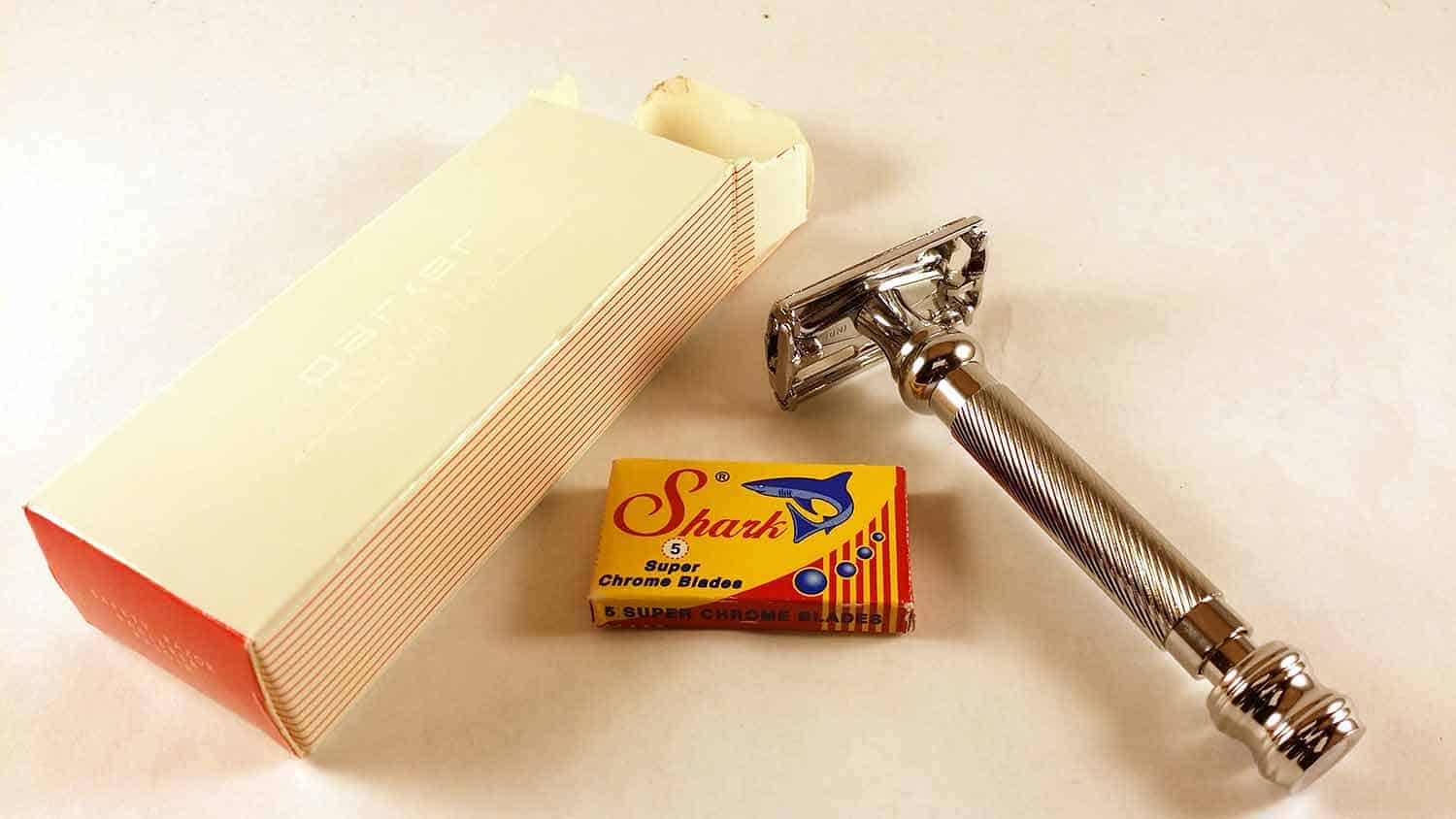 Weight and Balance – Parker 99R Review
The balance of the Parker 99R razor feels very natural.
It reminds me of the Merkur 180 except that it is a whole ounce heavier.
The Parker razor weighs in at a heavy 3.4 ounces!
Most butterfly open safety razors are top-heavy due to all the mechanical metal parts in the head (Types of safety razors and how they differ).
The Parker butterfly razor does a very good job of balancing out the head by adding weight to the bottom of the handle.
The safety razor seems to fall at the perfect angle for shaving when you hold it in a relaxed manner in your hand.
It is definitely on the heavier end compared to other safety razors on the market.
Sometimes heavy safety razors do not work very well because they are not well balanced.
But because the Parker razors are so well-balanced, the added weight results in an extremely easy shave.
The added weight also makes it seem much more well-crafted than other lighter safety razors.
Butterfly open safety razors need to be extremely well-crafted so that they do not break.
The Parker 99R has one of the best grips out of all the safety razors I've ever tried.
This is a very good thing because it is also one of the heaviest safety razors on the market.
The metal is textured by tightly woven vertical spirals around the handle.
I'm guessing there is approximately 1 mm in between each groove.
The spirals move in a clockwise fashion down the handle starting from the top.
So if you are right-handed like I am your thumb will be perpendicular to the texture making an excellent grip on the handle.
Even if you're left-handed, the grip is still more than sufficient.
Length – Parker 99R Review
The total length of the Parker 99R is 4.0 inches.
I personally like longer handles because my hands are larger than most people's.
With a long handle, I feel yet I can wield the safety razor with more control and better angles than with a shorter safety razor.
Aggressiveness – Parker 99R Review
In general, the Parker brand tends to make a more aggressive safety razor.
I give the Parker 99R an aggressiveness rating of 9/10. In general, I do not like to use safety razors that are this aggressive.
I made an exception for the 99R because it is so well-balanced and you do not need to pull down hard while shaving because it weighs so much.
I tend to get razor burn easier than most people, that is the main reason I do not use aggressive razors often.
Blade Replacement – Parker 99R Review
Just like any other butterfly safety razor kit, the Parker 99R makes it extremely easy to replace double-edged blades.
The knob at the bottom is extremely smooth while opening and closing the safety razor even after many uses.
When twisting the knob to close the hinges, it forces the razor blade very tightly against the head (this is probably the main factor in why it is so aggressive).
The mechanical hinge on the 99R is extremely well-crafted compared to other butterfly open safety razors.
I have had other Parker butterfly open safety razors break on me because the hinges wear out over time.
I am confident that the parker double edge razor will not have that same problem.
Conclusion – Parker 99R Review
The Parker 99R is an extremely well-crafted butterfly open safety razor, especially for the low price.
The balance and the grip of this safety razor are absolutely fantastic.
If you have larger hands like me this will be a great tool to have because of how long the handle is.
I cannot recommend this safety razor to someone who's just beginning to wet shave because of how aggressive the shaving angle is.
Besides how the safety razor functions, I really like the style and design of the packaging.
It is very simple and reminds me of apple products.
If you've never used a straight razor before, you might also want to try it out to see how it differs from the safety razor – NB: just be sure to learn how to use one first.
Leave a comment down below if you have tried this Parker shaving set or have any other questions!
Frequently Asked Questions About Parker 99R Review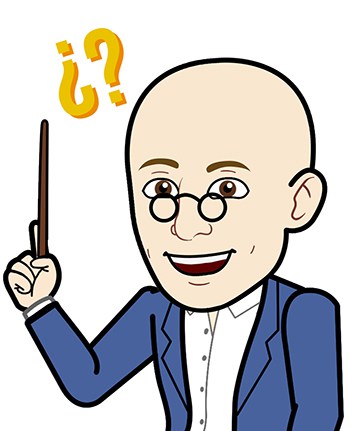 1. Is The Parker 99R Safety Razor Good for Thick Facial Hair?
Yes!
Parker 99R is better for men who have a coarse and thick beard.
It is also a great choice for wet shavers who want a close shave.
2. How Aggressive Is Parker 99R Razor?
Parker 99R review suggests that the razor is less aggressive because of its shape and blades gap.
It has a sturdy substantial and simple design which provides a more close shave with less chance of cuts on your skin.
3. Where is Parker Razors manufactured?
Parker razors are originally made in India and their blades are made in German.
4. Are Safety Razors Cheap and Safe To Use?
The simple answer to this question is yes.
Safety razors are much cheaper and safe to use as compared to other electric or cartridge razors.
They are more suitable for sensitive skin as they cause no irritation and shaving bumps aftershave.