Hey everybody and welcome to another PrimandPrep.com review.
In this article, I am going to focus on the art of shaving aftershave balm review.
Their aftershave balm actually made P&P's official list of the best aftershave balms and their shaving cream also made our list of the best shaving creams as well.
The scent that I am focusing on today is their lavender aftershave balm.
They also have an unscented, sandalwood, and lemon scent that are available.
This is definitely a premium aftershave balm and I was getting a lot of requests to do a review on it.
Overall I am not the biggest fan of lavender compared to other scents for aftershaves, shaving creams, and colognes.
I think that it is very easy to overuse lavender because it is such a powerful scent.
But I have so many different sandalwood products, that I decided to switch things up.
Also because a couple of friends recommended the lavender to me, I decided to give it a try.
Let's waste no time and get right into the art of shaving aftershave balm review so you could see if it will fit your needs.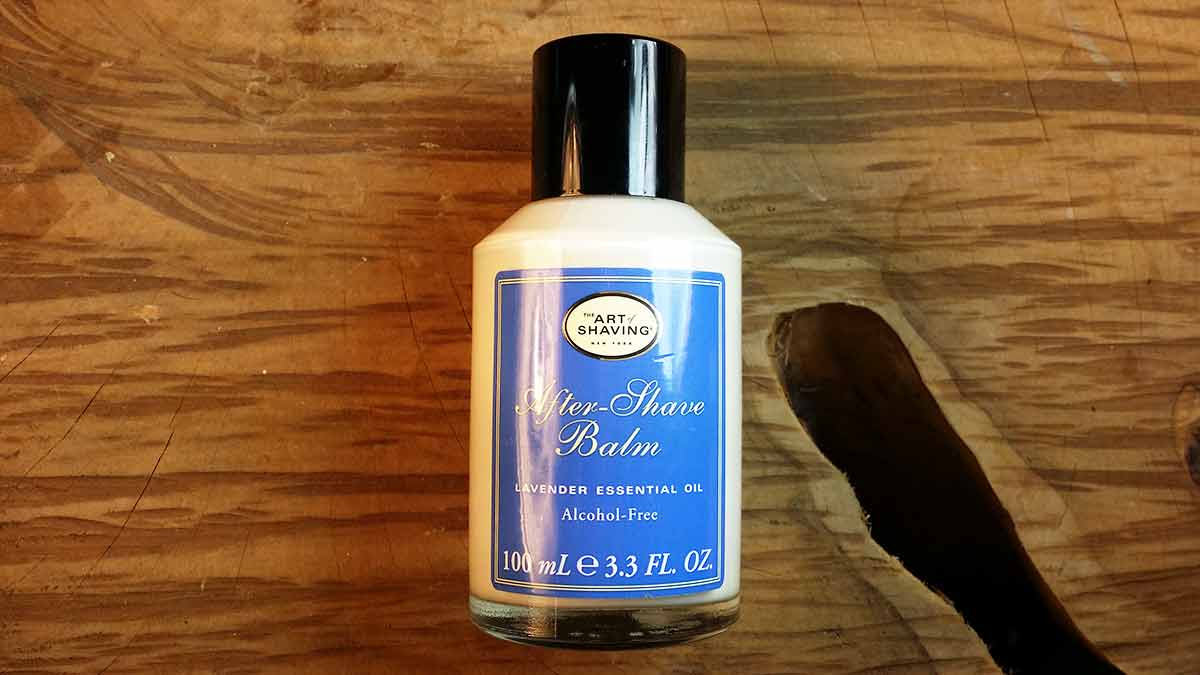 Art of Shaving Aftershave Pros
When I first applied this Art of shaving aftershave balm after my shave, I was pleasantly surprised at how mild the lavender smell was.
Since I am sensitive to lavender, this was very important to me.
There was still just a hint of lavender remaining approximately half an hour after the application.
It did not interfere with my Cologne that I applied which is also very important to me.
Since my skin is relatively sensitive, I am cautious of overly scented shaving soaps as well as aftershaves.
Even if they are organic, they can sometimes bother me.
I am pleased to announce that this product reacted very well with my skin.
It resulted in very hydrated and moisturized skin with zero breakouts.
During the second week of using this shaving balm, I decided to use it after shaving with one of my most aggressive safety razors (the muhle R41) and a brand-new feather blade.
When I get an extremely close shave, typically I get a little bit of redness, especially on my neck.
This aftershave balm significantly reduced the redness and irritation on the areas of my neck.
Art of Shaving Aftershave Cons
The biggest downfall for me is how expensive this shaving product costs.
It costs $40 on Amazon.com right now for 3.3 fluid ounces of this product.
I have never had any experience with it bothering my skin, but some online contacts in the male grooming industry have said that they didn't react very well (to the lavender at least) with it.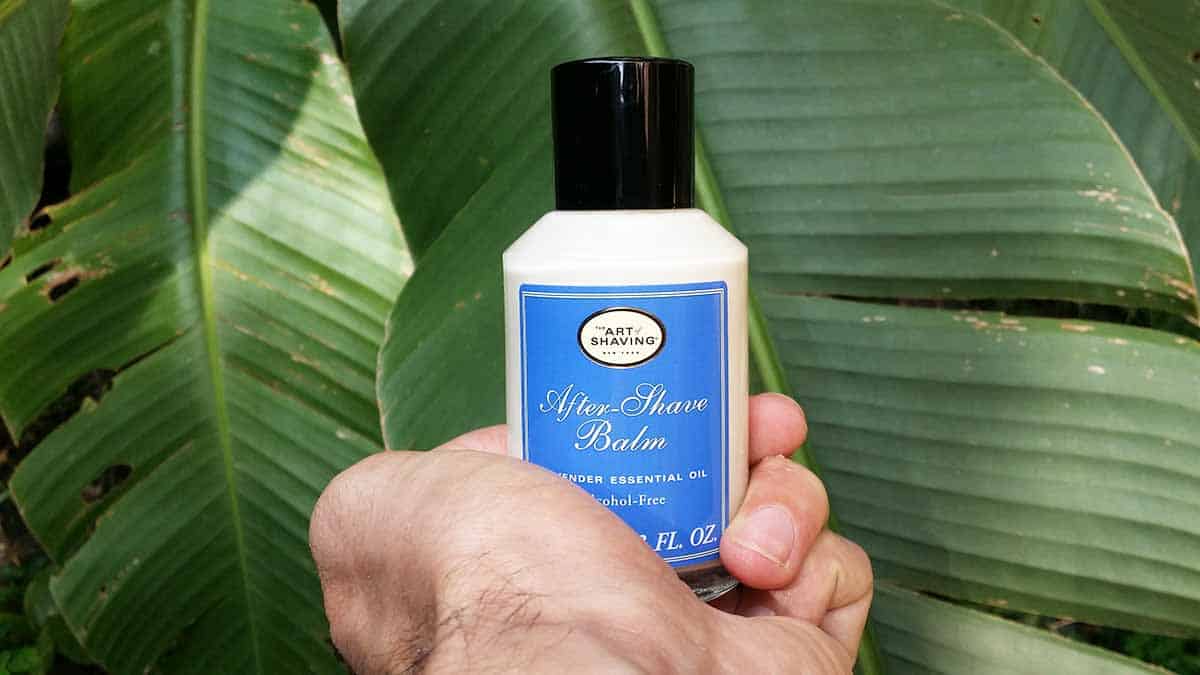 Art of Shaving Aftershave Balm Review Conclusion
Overall, I really like this aftershave balm.
Even though I am not the biggest lavender fan, this had a very mild scent to it which I could handle.
It also dissipated quickly after application.
The biggest benefits I noticed are the reduction in razor burn, even after using an extremely aggressive safety razor with a very sharp blade.
It is important to know how to use aftershave balm to get the right effect from it when shaving.
And since I am such a huge fan of sandalwood, that is definitely going to be my next purchase from the art of shaving.
And like all of the other men's shaving products from the art of shaving, everything is packaged very elegantly and it looks fantastic on my shelf.
If you have other shaving products from the art of shaving that you're happy with for giving you the perfect shave, I would waste no time and jump for this aftershave balm!
I hope you guys liked my art of shaving aftershave balm review!
Leave a comment down below to tell me your experiences with this product or if you have any recommendations or requests for what I should write next!
Check out this great infographic on safety razors vs straight razors!
Also be sure to check out our articles on the best bay rum aftershaves, best aftershaves for men, top shaving soaps, best straight razors, and safety razor buyer's guide.
Now get out there and start getting some kick-ass shaves!
Hey! Don't Leave Yet!
If you found this article helpful please be so kind as to share it on Facebook or other social media per the buttons below.
We really would appreciate it as we have worked so hard on this post for you.
I have a feeling some of your friends and family will find it helpful as well.
Also, be sure to join the Prim&Prep community!
Not only will you have a chance to WIN your choice of a quality safety razor or beard oil but we will provide you with all kinds of helpful and enlightening male grooming tips and advice directly to your inbox so you don't have to waste your time fiddling on the web to find the right information to look and feel your best.
There is nothing to lose and so much to gain.
SIMPLY SUBSCRIBE BELOW!