Hey there male groomers and welcome to PrimandPrep.com.
Today I have an anticipated Gilbert Henry bay rum aftershave review for you guys.
I have also been using their lavender aftershave balm but the primary focus will be the Bay rum aftershave balm (because that is one of my favorite scents).
It actually made the top of our list of the best bay rum aftershaves.
This aftershave balm has multiple ingredients to moisturize, soothe, and protect your skin after your shave.
Let's get into the bulk of my Gilbert Henry Bay rum aftershave review so that you can learn what I like as well as the things that I do not like about it.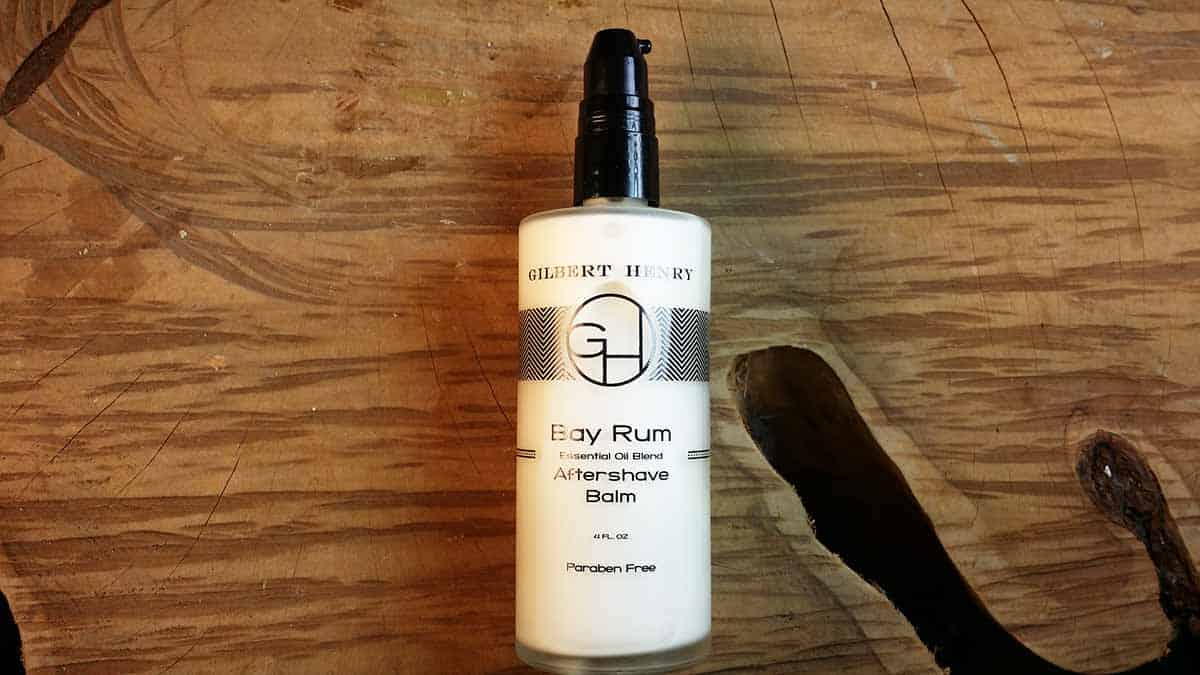 Gilbert Henry Bay Rum Aftershave Pros
Let's start off with the bay rum scent description of this aftershave.
For Bay rum enthusiasts, this will be quite pleasant. On the scale of a "low clove" to "high clove" smell, I would rate the Gilbert Henry aftershave on the higher-end.
It also has a woodsy hint mixed in.
This product is definitely one of the best moisturizers out of all of the aftershaves that I own.
It contains organic coconut oil as well as aloe juice.
These are probably the main culprits for the moisturizing effects that I have been receiving.
I have also noticed very minimal razor burn as well as reduced redness.
In the past, I have used pure witch hazel to help with this.
I am pleased to see that Gilbert Henry contains witch hazel as well as Willow bark extract.
I definitely feel like my skin is glowing more after a couple of weeks of using this product on a daily basis.
The bay rum ingredients are all-natural and work effectively on the skin.
What is bay rum or what does bay rum smell like?
It has an easily identifiable sweet, woody, and spicy scent.
Gilbert Henry Bay Rum Cons
For individuals that do not like Bay rum, the scent does linger for a long time on your face after application.
It definitely lasts longer on my skin than most of my other aftershave products.
Personally, this does not bother me too much because I rather enjoy the Bay rum smell.
I am not sure if other individuals can smell the bay rum on me, or if it blends in with my cologne that I apply, or you can opt for the bay rum cologne to maintain the scent all day.
This is most likely due to the strong clove smell of the Bay rum.
Another thing that people might find disconcerting is the price.
It will cost you approximately $30 for the 4-ounce bottle that it comes in.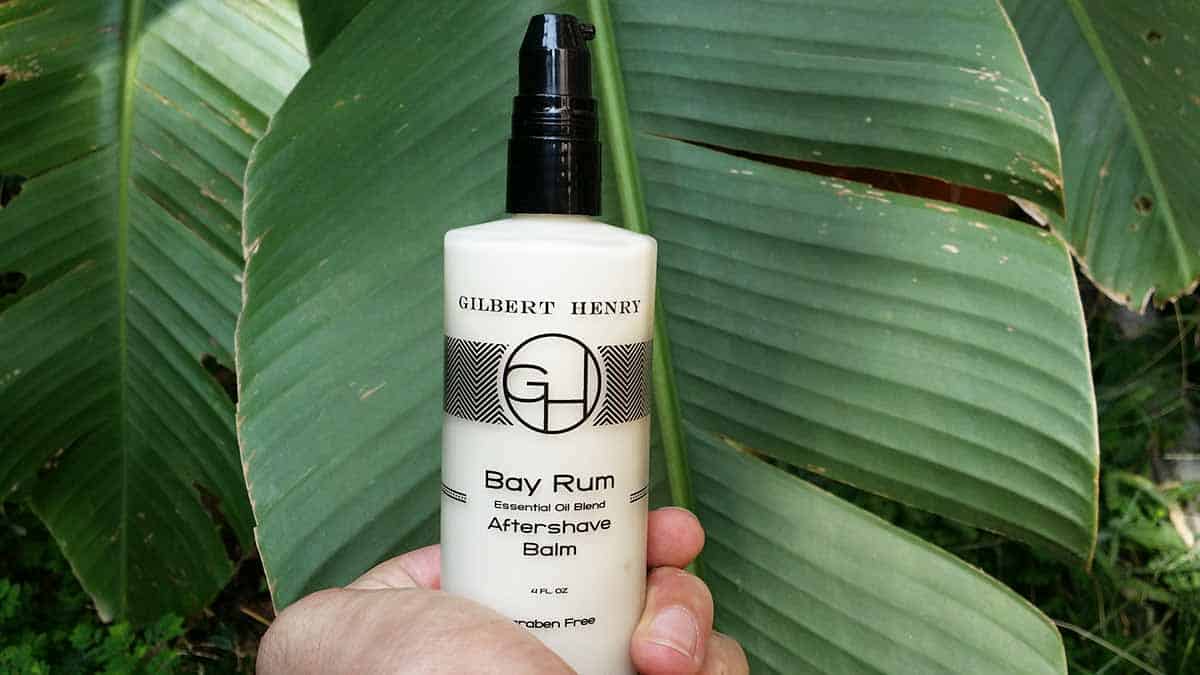 Gilbert Henry Bay Rum Aftershave Conclusion
Overall, if you are looking for a high-end aftershave balm that is organic, moisturizing and that reduces redness/razor burn, this is definitely a good choice for you.
This is especially true if you are a fan of Bay rum!
Gilbert Henry contains some of the natural ingredients that I used to use by themselves before I really knew what I was doing in regards to shaving.
Neither I nor my friends have experienced any adverse side effects in terms of dryness or acne from this product.
It does have a slightly overpowering scent that does remain on your face for longer than some people would like. It is also more expensive than some people can afford at $30 a bottle.
In my experience, this bottle can last a really long time because a little goes a long way.
If you need where to buy bay rum aftershave, you can check out Amazon.
Let me know what you guys thought of my Gilbert Henry Bay rum aftershave review in the comment section down below.
Also be sure to check out our articles on the best bay rum aftershaves, best aftershaves for men, top shaving soaps, and safety razor buyer's guide.
Now get out there and start building some lather and wielding your safety razor or straight razor!
Not sure which razor is best for you? Check out this informative infographic!
Hey! Don't Leave Yet!
If you found this article helpful please be so kind as to share it on Facebook or other social media per the buttons below.
We really would appreciate it as we have worked so hard on this post for you.
I have a feeling some of your friends and family will find it helpful as well.
Also, be sure to join the Prim&Prep community!
Not only will you have a chance to WIN your choice of a quality safety razor or beard oil but we will provide you with all kinds of helpful and enlightening male grooming tips and advice directly to your inbox so you don't have to waste your time fiddling on the web to find the right information to look and feel your best.
There is nothing to lose and so much to gain.
SIMPLY SUBSCRIBE BELOW!