Hey visitors of PNP.com, Today I will be doing my first aftershave review for you guys.
The focus of the article is a Proraso aftershave review.
Proraso actually has two aftershaves.
They have a balm (the Proraso aftershave balm) that comes in a white bottle (made our best aftershave balm list!) and they also have what they call the "green splash" that comes in the same bottle but it is less like lotion (the Proraso after shave lotion).
This Proraso aftershave gives you a little bite that leaves your skin soft and protected.
It is not as alcohol heavy as most other splashes but it still contains alcohol.
It includes Allantoin and Menthol to soften your skin.
It actually made P&P's definitive list of the best aftershaves for men.
Also, be sure to check out our complete Proraso shaving cream review and Proraso shaving soap review as well.
Let's get started with my Proraso aftershave review so that you can learn the pros and cons of this product.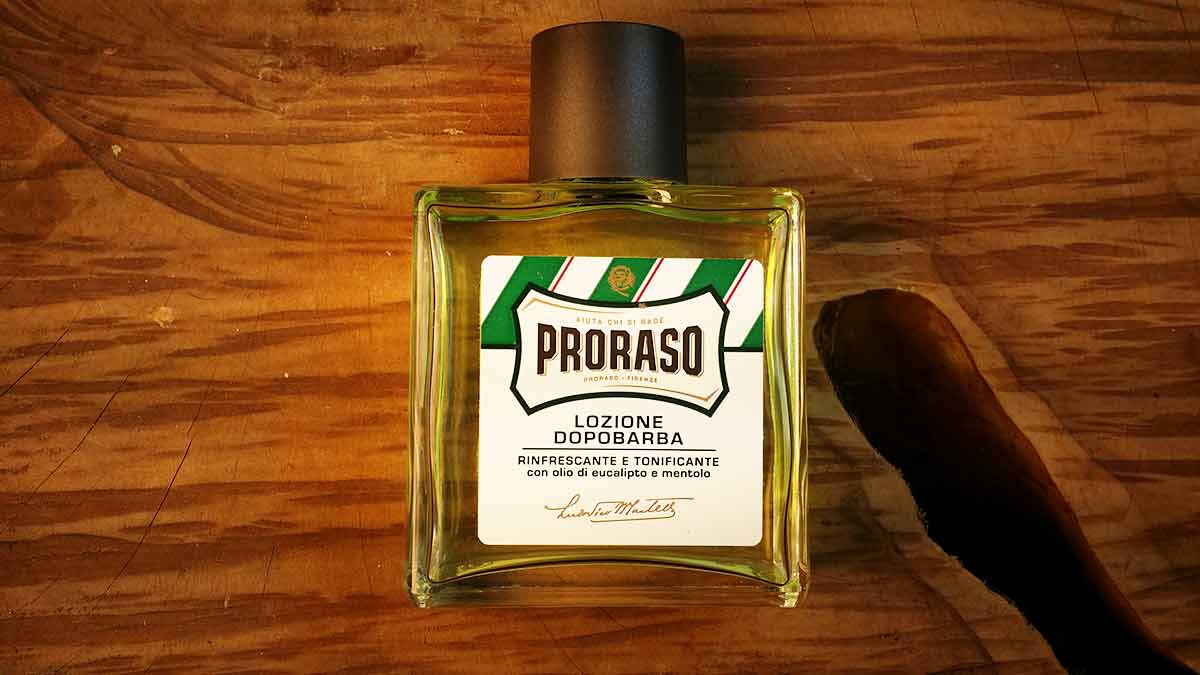 The Proraso Aftershave Pros
What I like about this Proraso aftershave splash is that it is very different from the other scents that are produced by Proraso.
When I first got the product in the mail, I was expecting it to have an extremely strong scent with an overly powerful menthol smell.
To my liking, the menthol was subtle with a nice hint of Eucalyptus as well.
The biggest concern I have with most aftershave splash products is the lingering scent on my face.
Proraso dissipated quickly after applying it to my face which I liked because it does not conflict with the cologne that I put on when I go out at night.
The burn that I got from the alcohol-based splash was very minimal compared to other alcohol-based aftershaves.
It does not dry out my skin but I am also not particularly sensitive to alcohol-based aftershaves.
This product kills any bacteria that may be left on my skin after a shave and leaves me with a nice soft face.
The Proraso Aftershave Cons
Just like the majority of other Proraso products, there is a slight medicinal smell to the product.
For the most part, this is not really bothering me.
Just like any alcohol-based aftershave splash, there will be a slight burn, especially with extremely close shaves.
This is especially true if you are sensitive to alcohol-based products.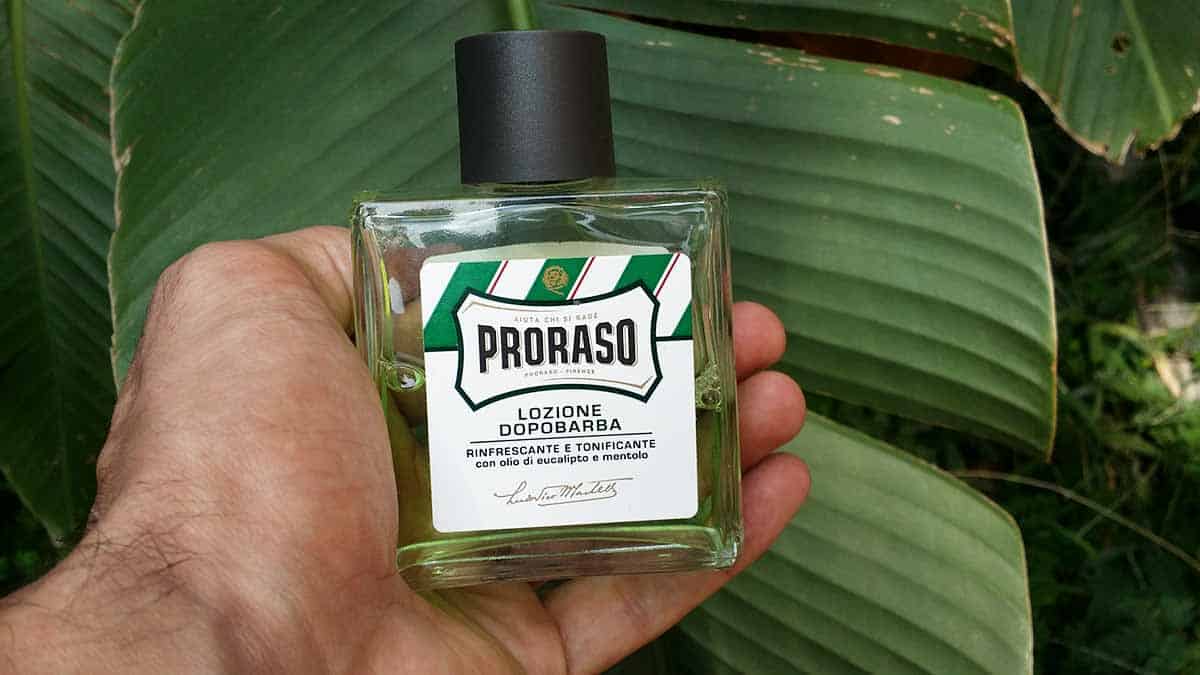 Proraso Aftershave Review Conclusion
Where to buy Proraso?
Overall I really like the Proraso aftershave splash.
It definitely has a classic smell to it.
If you are looking for a designer scent, then you should turn the other way.
This smells like an old-time classic barbershop experience.
But in my opinion, that is what wet shaving is all about in the first place.
I personally love the scent, but it has a slight medicinal smell to it.
The biggest part is that it does not linger on my face for too long, so I can choose how it smells when I go out.
Obviously, if you are sensitive to alcohol-based products you should stay away.
But for an alcohol-based product, there is minimal sting and it actually softens my skin because of the astringent properties it contains.
The bottle that it comes in is very simple and classic.
When you unscrew the cap there is a little plastic stopper with a tiny hole that provides the "splash effect" that you are looking for.
The bottle contains 3.4 fluid ounces and will run you approximately $14 on Amazon.com.
I hope you guys liked my Proraso review!
Use this aftershave after a nice shave with a safety razor or one of the top straight razors (see this infographic for the difference).
Leave me a comment to let me know your experience with this particular product!
Also, check out our articles on the best bay rum aftershaves, top shaving soaps, best shaving cream for men, and safety razor buyer's guide.  
Now get out there and start shaving!
If you found this Proraso alternative review helpful please be so kind as to share it on Facebook or other social media per the buttons below.
We really would appreciate it as we have worked so hard on this post for you.
I have a feeling some of your friends and family will find it helpful as well.
Also, be sure to join the Prim&Prep community!
Not only will you have a chance to WIN your choice of a quality safety razor or beard oil but we will provide you with all kinds of helpful and enlightening male grooming tips and advice directly to your inbox so you don't have to waste your time fiddling on the web to find the right information to look and feel your best.
There is nothing to lose and so much to gain.
SIMPLY SUBSCRIBE BELOW!